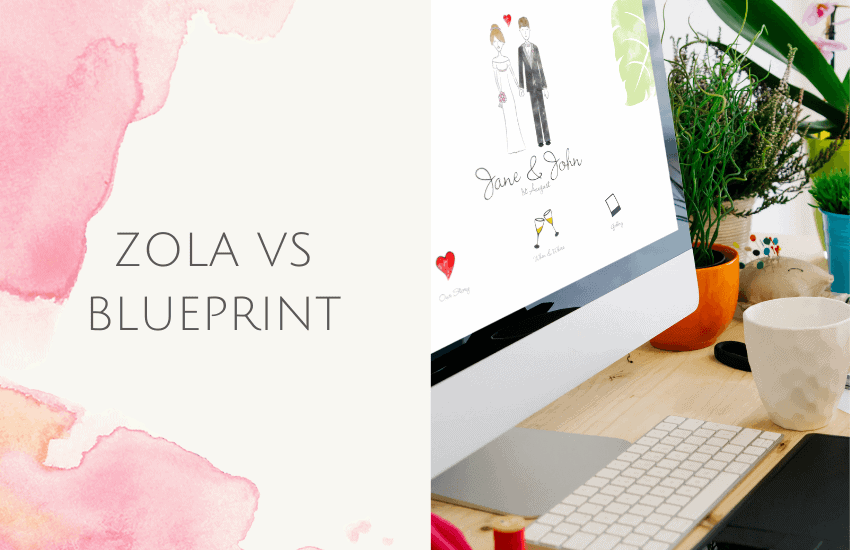 Planning your wedding should be a joyful and memorable experience, but it can also be full of stress and confusion. One of the difficulties many couples encounter is their wedding registry.
Gone are the days when a simple list of homeware sufficed. Couples are looking for unique presents, honeymoon funds, cash gifts, AirBnB vouchers, and charity donations. Some even want experiences, such as cheese clubs or wine clubs. 
But the same question remains, who should you register with? To help answer that very question, we're putting two popular wedding registries under the microscope: Zola and Blueprint.
Hopefully, by the end of this comparison, yo