We are real brides-to-be, wedding planners, and true-love believers coming together to make everyone's special day unique to them and then celebrate the love we have throughout the years. We live for love and offer real advice on how to plan your wedding, celebrate an anniversary, or pick out a favorite, special piece of jewelry that says "love you today, love you tomorrow".
We're here for you virtually to help celebrate all that represents love to you. From that special day, choosing a wedding dress to find the right online registry. Come join the Love You Tomorrow team to help you find those special gifts of affection for life's celebrations. We are a collective of wedding planners, jewelry designers, and passionate fashion experts helping you with in-depth guides, ideas, inspirations to make every tomorrow that much more special.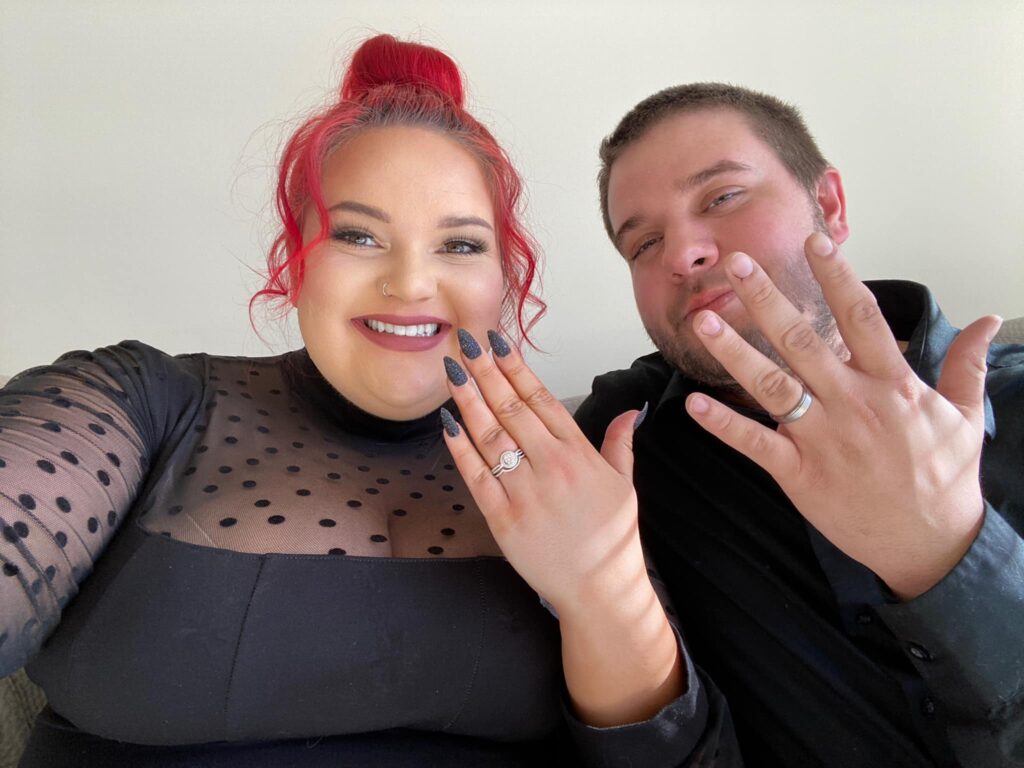 Our Purpose Here at Love You Tomorrow
To celebrate the love that starts with the day you say "I do" and continues with every special occasion to celebrate with something sparkly. We love helping you plan your special day and many other special events afterward. Don't just say "love you today, say I love you tomorrow".
Our Values
Our key values here at Love You Tomorrow are:
Style
Practicality
Individuality
Celebration
Variety
We know that not everyone wants diamonds. We value every celebration, every love and everyone's happily ever after and will always recommend things we love at every budget, for every style.
Our Love You Tomorrow Mission
To help you make an informed and appropriate choice when it comes to your wedding, engagement rings, and jewelry to celebrate a lifetime together.
Every couple is different in terms of personal taste, financial capability, and daily lifestyle. Love You Tomorrow is here to help make the right choice of wedding and engagement rings for the couple that you are!
We said YES!
Love You Tomorrow began with a love of precious stones and jewelry – two interests that converged harmoniously on the topic of wedding rings.
This site is primarily an educational resource that covers every question you've ever asked about wedding and engagement rings. We've got a wealth of resources on how to choose the right stone, material, cut, and setting for your ring. We're connoisseurs of the classics – gold and silver, diamonds and pearls – as well as fans of the newest trends – wood and resin, moonstone, and lab-grown gems! We'll also help you with practical concerns like budgeting for your ring, jewelry maintenance, and insurance
We're enormous believers in the uniqueness of every couple, and your wedding and engagement rings should reflect that individuality! Love You Tomorrow is here to help you make informed, educated choices so you can choose the perfect rings for the kind of couple that you are.
What Else We Do
Over time, Love You Tomorrow has since expanded into becoming a resource about weddings in general.
With contributions from a team of wedding experts and enthusiasts, we touch on topics such as wedding dresses, hair and makeup, wedding logistics, honeymoon destinations, and others to help you and all your loved ones have the optimal wedding experience!
We also want the celebration to continue, so we've expanded to helping us celebrate love with special jewelry selections and sharing some of our favourite gems to make every day special. We're here for a lifetime of love.
How This Works
We take product recommendations very seriously around here. Before we recommend an alternative diamond, a ring, wedding dress, anything—we do extensive research. That starts with researching the history and public reviews of each product or service, including accessing the right scientific studies, consulting experts in the space (gemologists, jewelers, and fashion experts), and reading real people reviews and use cases of each product.
As much as possible, our writers and editorial team use and test each product in their real lives. We not only evaluate and discuss the benefits of each product, but we can then talk about the durability, performance, and personal nuance, things you might not find in other reviews, but that really matters to our audience.
Every article goes through an extensive editorial process as well to ensure high-quality, relevant content for our audience. We make sure that each article has a clear purpose, gives a clear and tested recommendation, or call to action, and is helpful for our audience. We make sure to cite outside sources and document where we got our research from.
Every article is unique, authentic, original content that is not published anywhere else. If we quote or source someone else, we cite it. We also only cite reputable, trusted sources.
If we are making a recommendation of any kind, it's because we like, use, and have tested the product or service out and would recommend it to our friends and family (and often do!).
We update key articles continuously so we are always recommending the latest products and keeping abreast of the latest health breakthroughs and research available. We also take product recalls very seriously and strive to make sure we are recommending products that are proven, effective and safe.
Meet The Wedding Party
Alexandra Gavrilescu – Hopeless Romantic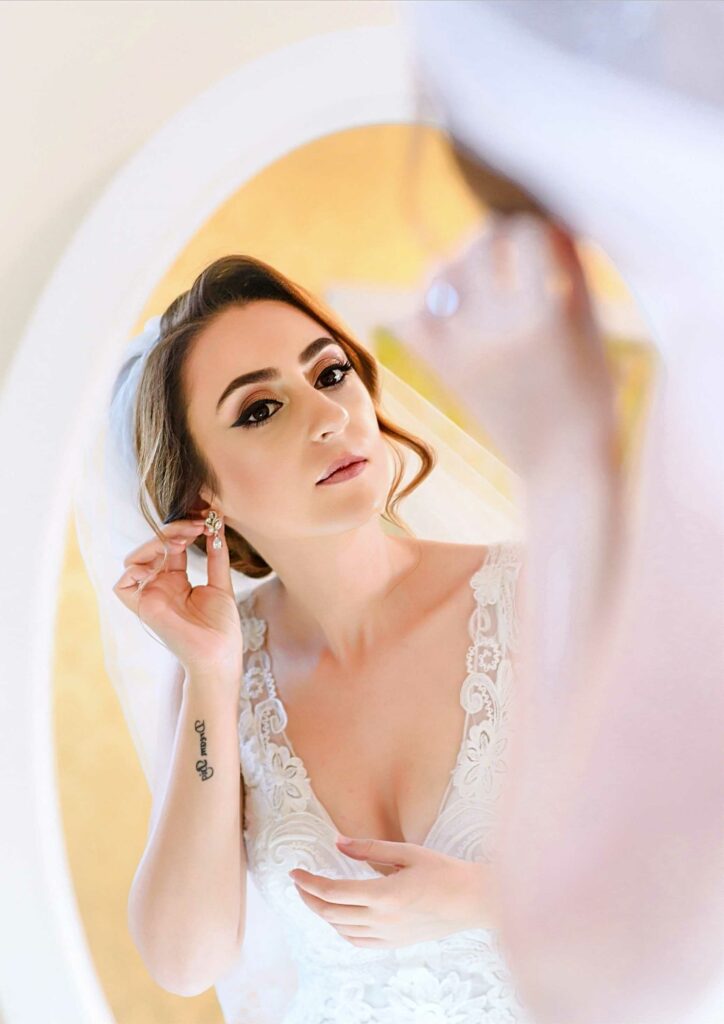 Alexandra Gavrilescu is a true romantic and enjoys sharing her knowledge here on Love You Tomorrow.
Why are you Giving Advice on Love You Tomorrow?
I am a very romantic person. I'm in love with the idea of love since forever and I've always searched for the right one for me. It took a lot of heartaches to find him but when I finally did, I knew I would marry him one day. It took him almost 4 years to pop the question and another year to finally say yes to one another but it was worth it. I am lucky to have found my soulmate, a man who not only loves me but also respects and supports me. I am the lucky generation after both my grandma and my mother were unhappy in their marriages.
I now want to help others who're in love to find their ideal wedding rings, engagement rings, bridal gowns, and more. I love writing about these kinds of topics since they make my heart full of joy knowing someone will read my content. Through my content, I want to make the entire wedding planning process a lot easier for others.
We have organized our wedding on our own, plus some help from my mother, and it was very stressful, especially near the wedding day. It also had several wonderful moments such as finding our wedding rings and trying wedding dresses but the planning steps regarding our guests and their placement at the tables were awful for us. Fortunately, our special day was perfect, just how we imagined it.
So, planning my wedding gave me numerous insights on how this process should be, and I now consider myself more than familiar with a wide range of wedding-related topics, from rings, dresses, and bridal makeup and hair to catering services, cake providers, flowers, and more.
Who is Your Favorite Wedding Dress Designer?
I like several designers, including Monique Lhullier, Oscar de la Renta, and Pronovias Barcelona. I have even tried a couple of Pronovias dresses when I was searching for my dream gown. But, by far, my absolute favorite wedding dress designer is Galia Lahav. I love the style of Galia Lahav's dresses.
They're so feminine and appealing, without being vulgar. The brand is all about femininity, lace, and other exquisite customized details, and I adore all those elements. You can find many beautiful Galia Lahav dresses, both pret-a-porter, and couture. I admit that I would have loved wearing one of these dresses. Unfortunately, they were way over my budget, but any of them would have made me feel like a princess.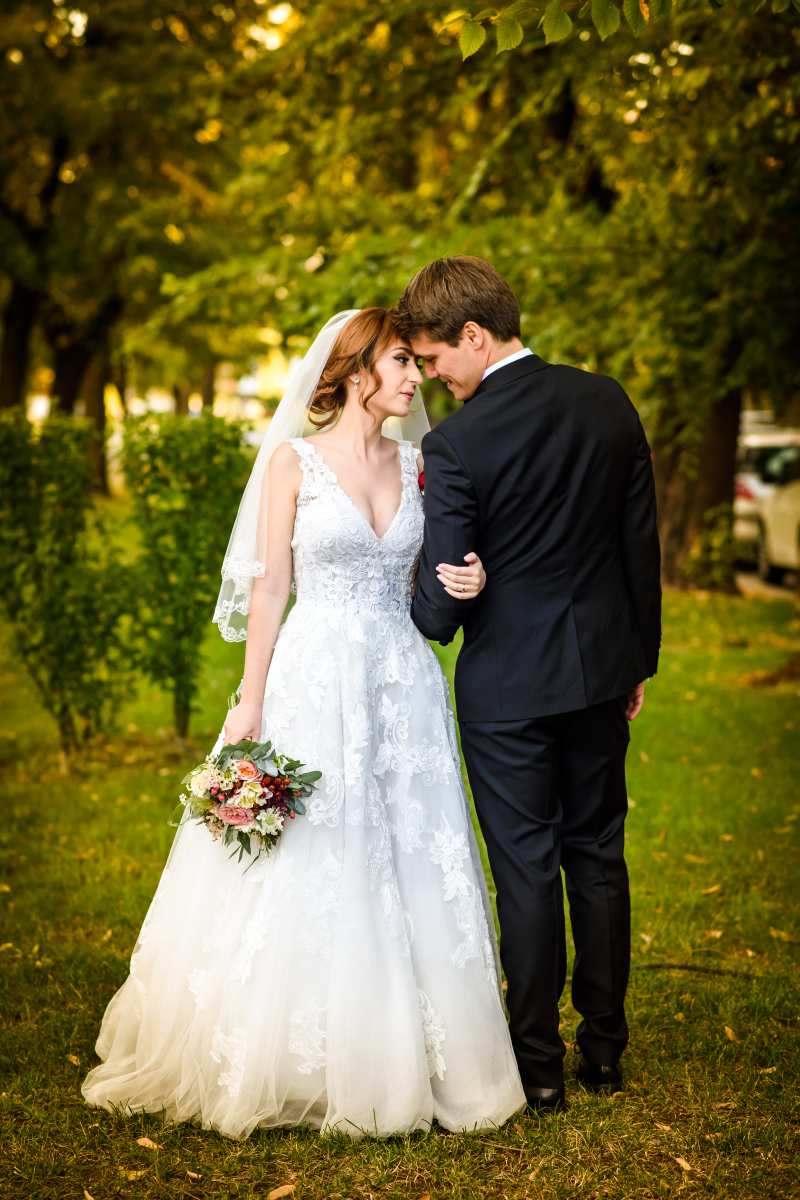 What's your Favorite Diamond Jeweler?
Obviously, if money were no object, I would opt for Cartier, Tiffany, and Co., or Chopard. But, I also like vendors such as Blue Nile, James Allen, etc. My favorite one would be Brilliant Earth. They have a wide range of exquisite models, numerous diamond cuts, shapes, and settings, and they've focused a lot on sustainability which makes me feel a little less guilty for wearing a natural diamond on my finger.
If you Could Give Advice to Someone Planning Their Wedding, What Would it be?
Hmm, that's a tricky one. Some people manage to remain calm and relaxed but I wasn't one of them. I loved the dress trials but I hated talking to our food caterers and venue staff. If your budget allows it, please hire a wedding planner who will take most of that stress off your shoulders. If not, ask for help from your family or friends.
Try not to overthink everything. After all, it's important for you and your spouse to feel good about the choices you make. It's impossible to please everyone so don't even try.
Then, try to establish an initial budget, trust your intuition, take your time (start planning at least one year in advance), and remain true to yourself.
Crystal Schwanke – Experienced Beauty & Fashion Lover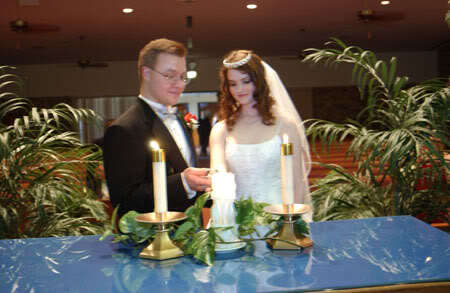 Crystal Schwanke has over a decade of experience in beauty and fashion.
Why are you Giving Advice on Love You Tomorrow?
I was the LovetoKnow beauty and fashion editor and writer for their makeup, hair, jewelry, and wedding channels. I also had a beauty column in Fayette Woman Magazine for around six years—this included covering bridal makeup.
I also have experience from my own wedding as well as helping with bridesmaid's hair and makeup for friends' weddings.
I've been interested in jewelry and what different stones represent since childhood when I started collecting beaded bracelets and received a turquoise and sterling silver ring from my grandmother's collection around age 11.
I love seeing the non-traditional bridal jewelry and dresses that are out there now.
Who is your Favorite Wedding Dress Designer?
Maggie Sottero (I'm obsessed with the Sottero and Midgley line).
What's your Favorite Diamond Jeweler?
James Allen
If you Could Give Someone Planning Their Wedding Advice, What Would it be?
Instead of striving to ensure that everything is 100% perfect, remember that as long as you're married to the love of your life at the end, that's all that matters.
Your wedding day goes by in such a blur as it is, so don't let stress over managing the little details keep you from being truly present for the whole experience.
Take deep breaths. Pause to take mental snapshots and soak up some special moments during the planning process and the wedding day. Sometimes, things will go wrong.
It will all be okay in the end. You're making memories and building a happily ever after.
Rosie Greaves – Wedding Planning Expert Extraordinaire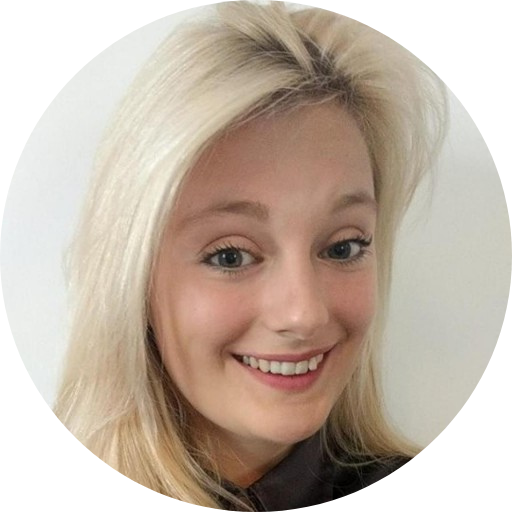 Rosie Greaves specializes in all things weddings and lifestyle. Having previously written for Cake and Lace and worked as a wedding planner, there's nothing she enjoys blogging about more!
Why are you Giving Advice on Love You Tomorrow?
I'm giving advice on Love You Tomorrow because I have experience planning events and weddings professionally. All things weddings are my passion, and I'm so excited to be able to share that passion with others on this platform.
What is your Favorite Engagement Ring Design?
My favorite engagement ring design is the classic square cut diamond – it's simple, classy, and will never go out of style.
Who is your Favorite Wedding Dress Designer?
My favorite wedding dress designer is Wed2Be.
What's your Favorite Diamond Jeweler?
My favorite diamond jewelry is Brilliant Earth.
If you Could Give Advice to Someone Planning their Wedding, What Would it be?
Keep calm. It will all get done – and it'll be worth it.
Erin Jamieson – Finger on the Wedding Pulse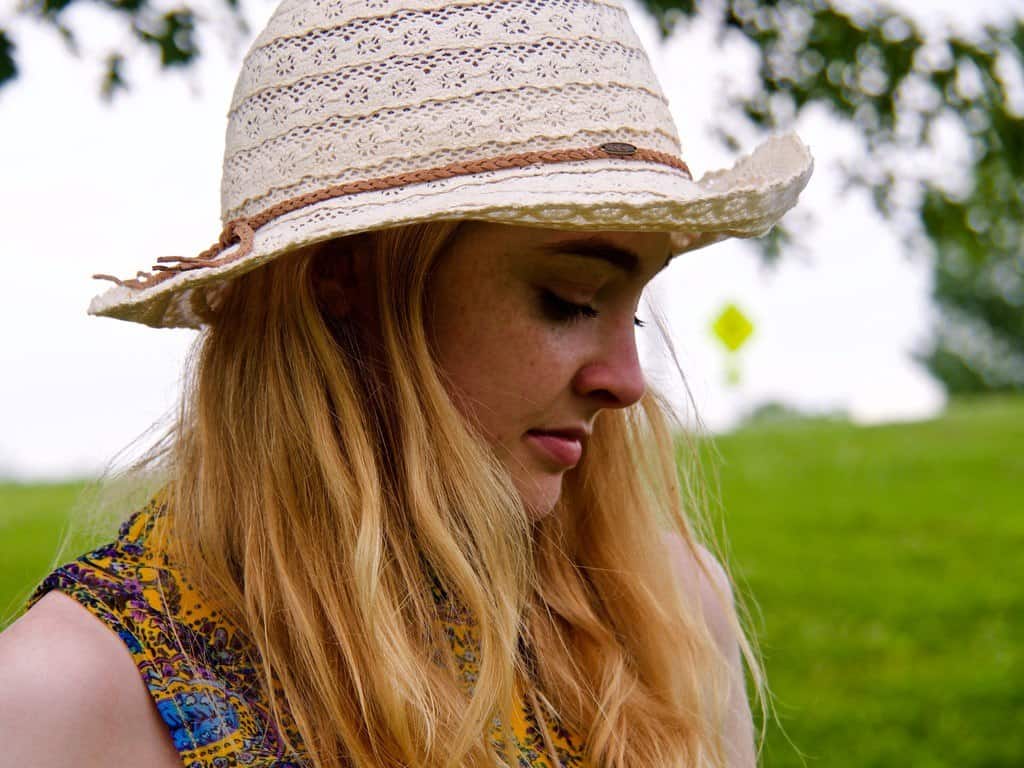 Erin Jamieson has been following wedding and special occasion trends for as long as she can remember. She's written for bridal boutiques and wedding planning services. She loves helping customers find details for a memorable occasions.
Why are you Giving Advice on Love You Tomorrow?
I've written for a bridal boutique for a few years but followed wedding fashion and trends for years before that. I'm passionate about helping consumers find the best materials and styles for their weddings or special events. It's not just about finding the right product but contributing to some of the most important events in people's lives.
Who is Your Favorite Wedding Dress Designer?
It's nearly impossible for me to select just one wedding dress designer. I love Hailey Page's ethereal dresses, as well as Anne Barge's exquisite classic silhouettes. Lazaro, Randy Fenoli, and Essense of Australia are a few of my other favorites.
What's Your Favorite Diamond Jeweler?
Brilliant Earth is my favorite designer for diamond and fine gemstone rings. Exquisite craftsmanship, beautiful previous materials, and ethical and sustainable sources are just a few reasons I love this store.
If you Could Advise Someone Planning their Wedding, What Would it be?
I think when we talk about wedding advice, it's so often on specific details. While wedding planning is important, I'm reminded of what a former teacher of mine once said.
He still works as a DJ on the side, and he's seen weddings at all budgets, from modest to lavish, with horse-drawn carriages. The size and budget of the wedding aren't what matters most.
The happiest couples don't always have five-course dinners and designer attire. Focus on a few details that matter most to you, and remember: this day isn't about impressing others. It's about making it meaningful for you and your partner.
Lauren Vigdor – Jewelry Addict & Expert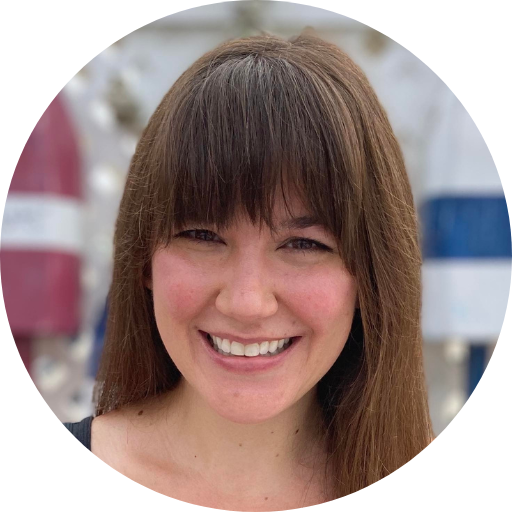 Lauren Vigdor has extensive experience in the jewelry world and loves helping others find the perfect jewelry for their big day.
What are you Giving Advice on Love You Tomorrow?
I'm giving advice for Love You Tomorrow because I am a jewelry designer and artist who loves helping people find unique and gorgeous accessories that speak to them on a personal level.
What is your Favorite Wedding Dress Designer?
I don't have a favorite wedding dress designer, but I love soft, simple styles and anything unconventional.
What is your Favorite Diamond Jeweler?
My favorite diamond jeweler is the husband and wife team at MidwinterCo. Their salt and pepper "celestial" diamonds are dreamy and perfectly imperfect, and they donate a portion of their proceeds to charity!
What is your Advice for Someone Planning a Wedding?
My advice for someone planning their wedding would be to plan a day that you will enjoy, not one that necessarily follows what convention says a wedding should look like. The most important thing is to have a great time celebrating with your loved ones.
Ready for Tomorrow?
Questions about wedding ring things? Want to chat over virtual tea about wedding plans? Engage with us at [email protected]!