A piece of jewelry can make or break an outfit so this type of accessory must be carefully selected. It's the finishing touch and it will polish your overall look.
Unfortunately, most earrings, necklaces, rings, and bracelets have very high price tags. So, what should you do and where could you find jewelry that looks sophisticated but doesn't cost too much?
But, if your budget allows it, I have also included some online shops that sell products positioned as high-end or premium – something for everybody.
Below, you will find a detailed list of some of the best places to buy jewelry online.
My Summary Up Front of the Best Jewelry Stores Online:
James Allen – Best Overall for Diamond Jewelry
Brilliant Earth – Best Sustainably Sourced Diamonds
Stella & Dot – Best for Earrings, Bracelets and Necklaces
Blue Nile – Best Diamond Selection
Whiteflash – Best High End Diamond Rings
Etsy – Best Online Craft Jewelry Store
Swarovski – Best Crystal Jewelry
Our Pick
Why I Prefer James Allen
Personally, I love the James Allen 360 degree view customization options. If you want to customize the perfect ring, James Allen is THE best choice with the highest fidelity visuals. Ranked our #1 online jewelry retailer for 2021!
Save BIG With These Deals
Take 25% Off for Black Friday!
We earn a commission if you click this link and make a purchase at no additional cost to you.
14 Best Online Jewelry Store Retailers – Best Places to Buy Jewelry
The best places to buy jewelry online are: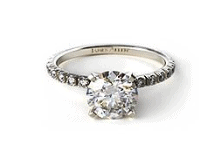 James Allen is definitely a "baby" between the above-mentioned brands as it was founded in 2006, however, this does not mean that the company is less worthy than the others.
On the contrary, James Allen is a New York-based company that has been working with diamonds that come directly from mines and they offer certification as a proof of quality, which is definitely something all customers prefer since they like quality for the price they are.
On their website, there are tons of photos from satisfied customers and what is great about their site is that you can see a 360-degree preview of the jewelry you select so you might be able to observe every single detail of a piece you like, and the best part of all is that you can design your own ring according to setting, diamond cut and you can get a preview of it before they send it to you.
Basically, James Allen is every person's dream for an easy experience and they exist to complete every desire you have had related to rings. If you are more a see before you buy person, James Allen has a showroom in New York where you can check their jewelry before you decide to make a purchase.
Our Pick
Why I Prefer James Allen
Personally, I love the James Allen 360 degree view customization options. If you want to customize the perfect ring, James Allen is THE best choice with the highest fidelity visuals. Ranked our #1 online jewelry retailer for 2021!
Save BIG With These Deals
Take 25% Off for Black Friday!
We earn a commission if you click this link and make a purchase at no additional cost to you.
Read More James Allen Online Jeweler Comparisons :
Most modern online jewelry retailers pay attention to sourcing. Few have sourced sustainable and conflict free diamonds for as long and as meticulously as Brilliant Earth, making it one of the best places to buy jewelry out there.
All their metals, diamonds, and gemstones are sourced ethically (ethical diamonds). The company has even developed a niche market for this kind of diamond jewelry; not to mention, they support several charities while also being involved in supporting sustainable and harmless diamond mining.
While you might pay a small premium, you can rest easy knowing that Brilliant Earth has gone further than pretty much any other jeweler to ensure they are sourcing diamonds ethically.
While they focus on diamond engagement ring selections & gemstones, you can find a variety of exquisite pieces in: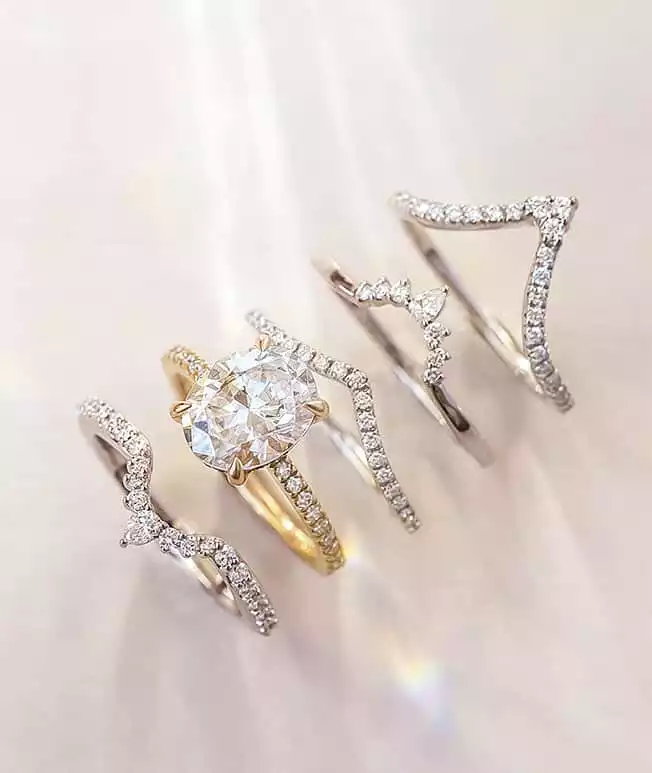 3. Stella & Dot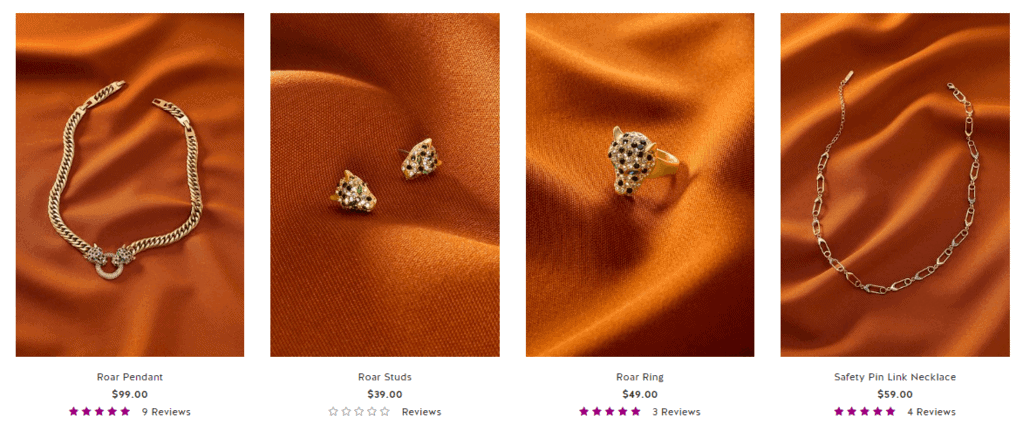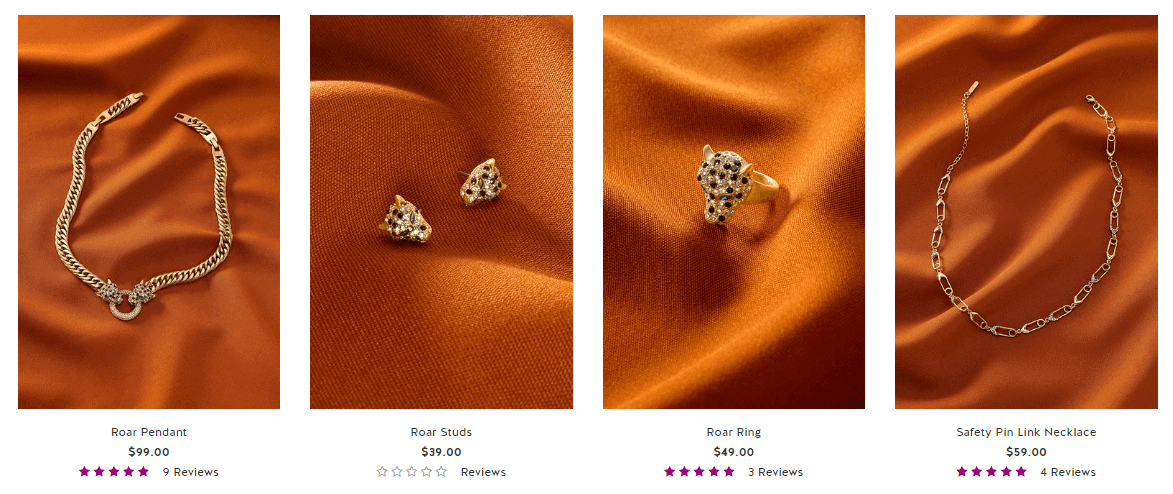 Stella & Dot has a wide selection of elegant fashion jewelry at affordable jewelry prices. In particular, their collection of necklaces and earrings (including stud earrings) is second to none.
Stella & Dot was founded by Jessica Herrin and Blythe Harris as a women centric brand. Stella & Dot source their lines from independent woman in business, supporting local communities. They also have a relationship marketing program called "Trunk Shows" which you may come across from time-to-time. These are essentially independent distributors for the Stella & Dot brand.
The name itself comes form the founders grandmothers as an ode to their generational struggle, connecting their legacy to woman everywhere today.
Stella & Dot has been featured in Vogue, The New York Times, and the Wall Street Journal as one of the fastest growing jewelry brands.
While they sell MORE than just jewelry, they are jewelry and accessory heavy. Check out this section of the website for jewelry specific offerings.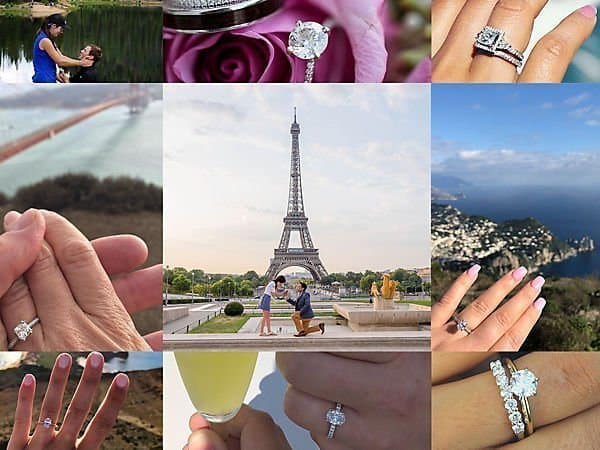 Blue Nile is also a big favorite between women and man who shop for gifts for their loved ones as they also provide a vast selection of necklaces, diamond earrings, and rings made of diamonds, pearls and different gemstones, which is basically one place to come to if you are in need of a gift or you are planning to treat yourself with precious jewelry made of finest materials and of amazing designers that are willing to even create an accessory according to your desires.
While perhaps known best as an online store for engagement ring purchases, Blue Nile has become much more than just that with their jewelry products.
On their website, you can check plenty of designs that have been attached, and you can also visit their jewelry stores which are located in 5 different places: New York, Oregon, New Hampshire, Washington and Virginia.
Our Top Pick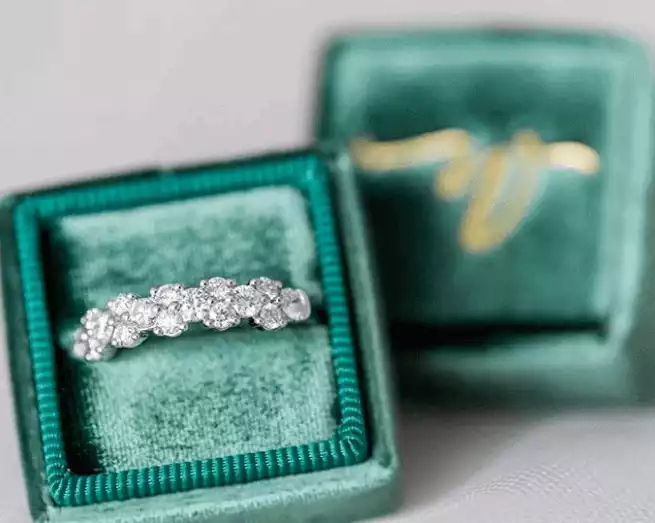 I Personally Prefer Blue Nile
Blue Nile understands online jewelry shopping. They have the deepest inventory of diamonds and settings for ALL BUDGETS. They offer 360 degree REAL diamond images online, so you know exactly what you are getting. Best of all, they've mastered the art of securely shipping jewelry and handling returns or issues with ease.
See Current Deals & Selection
We earn a commission if you click this link and make a purchase at no additional cost to you.
Read More:
Whiteflash is another one of our favorite places to find online jewelry. In fact, you can consider Whiteflash interchangeably with our top recommendation above.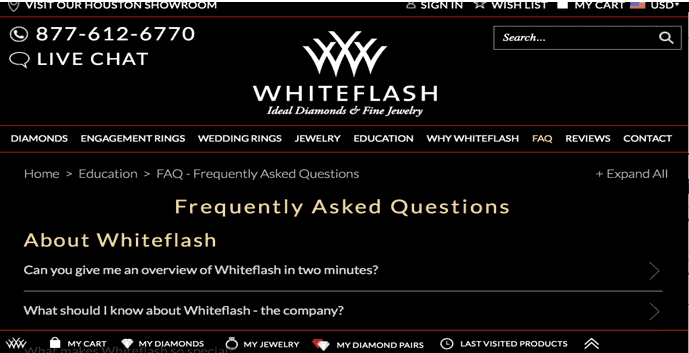 Whiteflash is known for their exceptional online customer service, expert jewelers and support specialists to answer any questions that come up. The best way to describe Whiteflash is really "if your small town jeweler opened up a shop online". BUT, all with the convenience of modern ecommerce.
Our Pick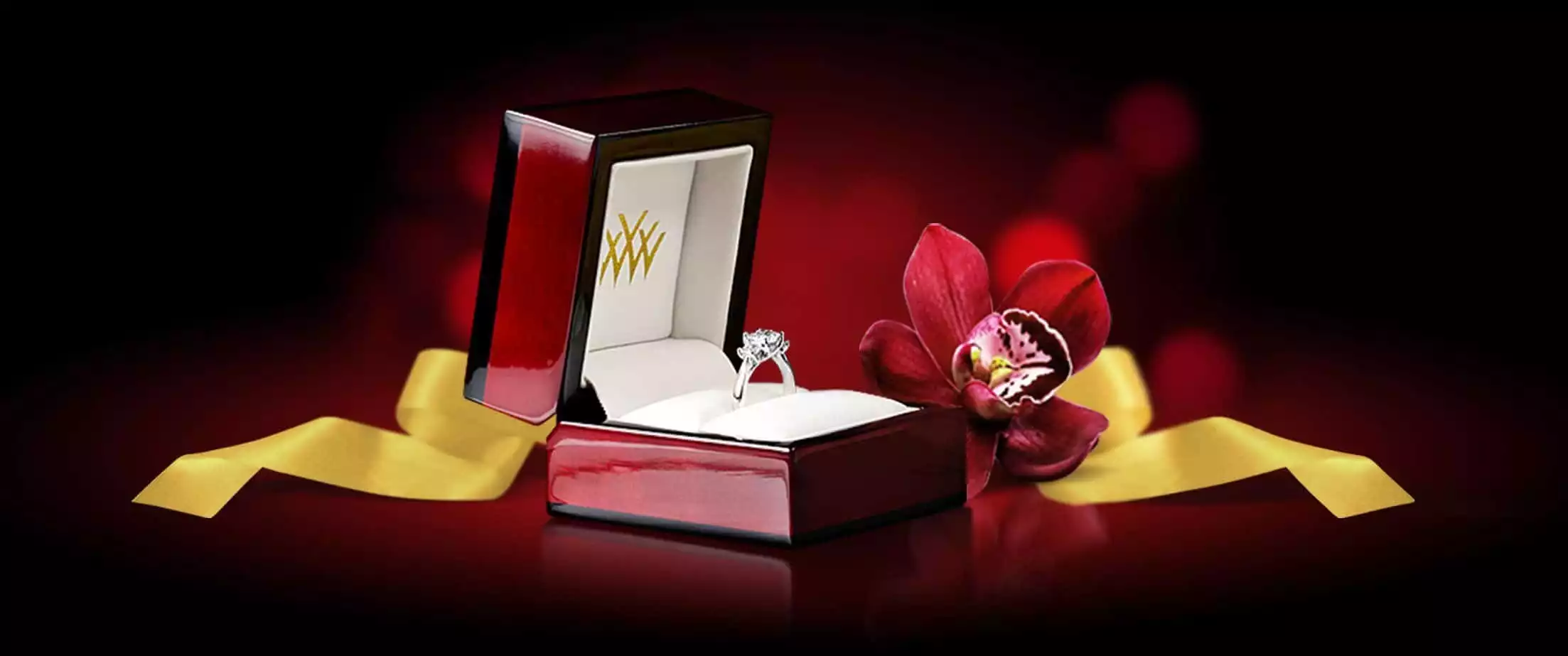 Why Whiteflash is better
Whiteflash is one of the BEST online jewelry retailers I've used. Best in class support, knowledgeable staff, great return policy and an easy to use website. They promote ethicially sourced diamonds and have the credentials to back it up!
Check prices
We earn a commission if you click this link and make a purchase at no additional cost to you.
Where Whiteflash truly shines is their exceptional quality of fine jewelry and rare diamonds. Their "Cut Above" Collection provides exceptional quality (DEF IF-VVS), including the largest online inventory of hard to find D IF diamonds.
Another great feature of Whiteflash is that they are extremely sensitive to diamond origin and sourcing, closely following the Kimberly Process and going above and beyond to acheive an ethical supply chain.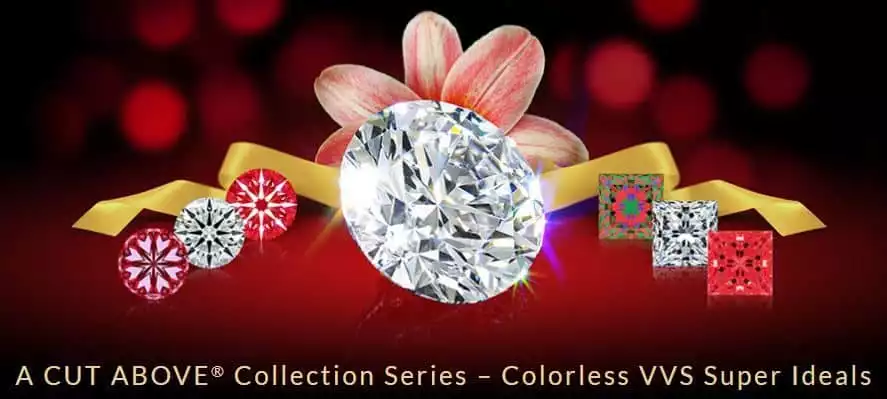 A Cut Above Collection | Whiteflash
If diamonds are what you are looking for, Whiteflash has an AMAZING collection of super ideal diamonds (nearly colorless) which is quite rare to find for online retailers. Service and support is second to none!
View Collection
We earn a commission if you click this link and make a purchase at no additional cost to you.
Read More:
Etsy is definitely the place to go if you want to buy unique or handmade jewelry that all the other female friends of coworkers don't already have.
The platform features endless offerings provided by a lot of sellers, including independent markers. On this site, you can even commission customized designs due to the fact that most Etsy vendors are true craftsmen who sell beautiful items in all price ranges.
One of the things I like most when purchasing jewelry from Etsy is the fact that, as a client, I can browse through the reviews other customers publish for each seller. Also, the platform applies a buyer's protection policy, not to mention that this popular online shop has "affordability" written all over it. Their goal is to keep commerce as human as possible.
Etsy, as I am sure you're aware of, is an international digital marketplace for creative goods and it hosts plenty of extraordinary and special products, from vintage jewelry treasures to handcrafted items.
The business representatives wanted to maintain a focus on human relationships in a world of increased automation. Their sellers are part of a strong community which helps them accomplish their business goals by turning great and creative ideas into reality.
The platform has low fees, offers both support and education, and provides powerful tools that vendors can use. Furthermore, as a buyer, you will find more than enough in terms of search filters that help you explore and discover one-of-a-kind jewelry and accessories. Not only is Etsy enabling a connection between customers and sellers but also keeps that exchange safe and secure.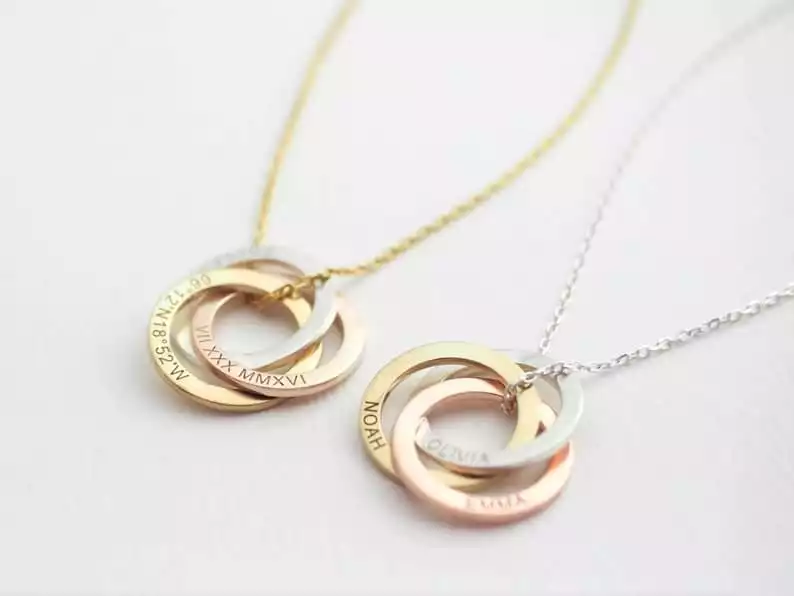 Our Go To For Unique Designs | Etsy
Etsy is a great alternative for unique designs. Find jewelry that matches your style; customizable pieces as well as handmade and vintage jewelry.
Check prices
We earn a commission if you click this link and make a purchase at no additional cost to you.
Swarovski, an Austrian brand of jewelry that dates back to 1895, was founded by Daniel Swarovski. They are still going strong today with an iconic mix of crystal jewelry pieces.
Swarovski crystals are not diamonds (despite some popular confusion), but this allows for a wider range of pieces and prices. Swarovski Crystals has jewelry and ornament crystals in all price ranges.
Swarovski crystals are made from a variety of materials, including quartz, sand and minerals. This allows them to retain a sparkle and durability that natural crystals often lack.
Our Top Choice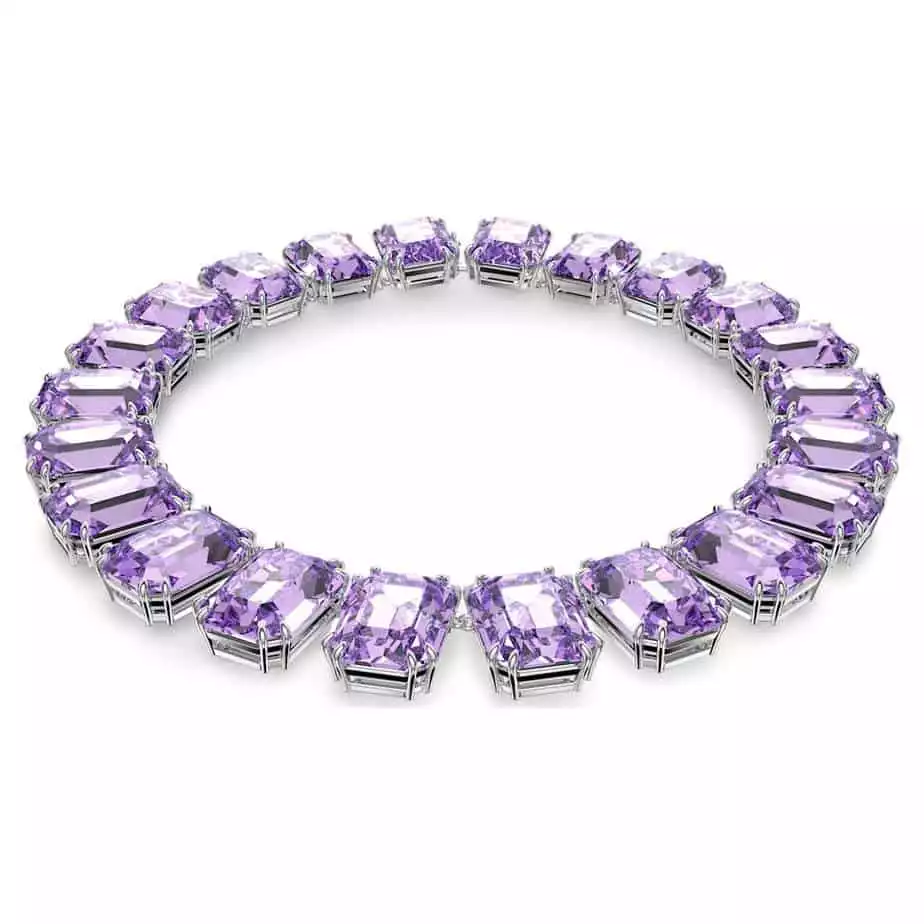 Show-stopping Statement Necklaces | Swarovski
This world-renowned and beloved brand by fashionistas everywhere has a great selection of necklaces that make for a great statement piece. Check out their newest collections and wide range of colors and styles.
Check prices
We earn a commission if you click this link and make a purchase at no additional cost to you.

The company has been on the market, in the diamonds industry, for more than a century. Helzberg Diamonds was founded 102 years ago so they have a long history of making women happy by embellishing them with jewelry.
The name of the company comes from its founder, Morris Helzberg, who apparently was a true gentleman. Unfortunately, he got very sick so his son, although young, had to take over and be in charge.
In fact, this used to be a family-owned company because Helzberg's son formed and trained his son and so on. During this entire time, Helzberg Diamonds remained within the family. Nevertheless, in 1995, the owner (Barnett Helzberg Jr.) decided to sell the company which was later bought by one of Warren Buffet's ownerships.
With regards to diamond variety, Helzberg is a great choice for those who're searching for all kinds of precious items such as rings, earrings, necklaces, loose diamond assortments, cut diamond options, sterling silver, watches, pendants, and many other products.
All their diamonds are marketed in four available finishing settings and qualities which makes this vendor one of the best on the market in terms of product variety.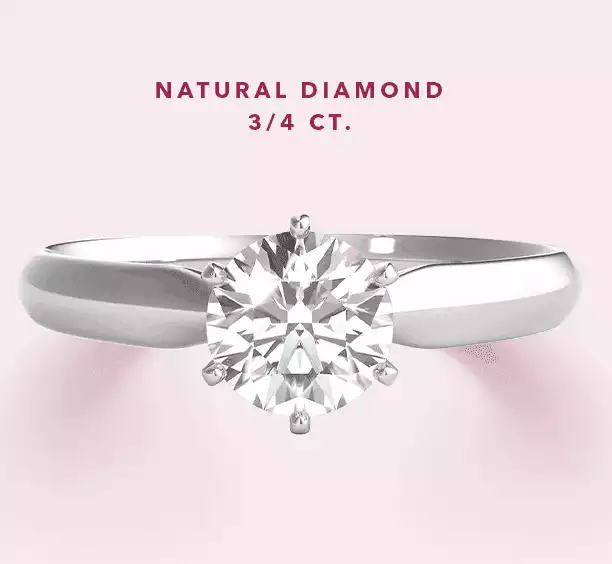 9. Dinny Hall
Dinny Hall is a place where simplicity lovers can find their preferred jewelry pieces. It's basically a minimalistic heaven of the accessory market.
Despite the fact that, in certain situations, delicate pieces of jewelry might get lost in an overall outfit, the level and approach of simplicity that the company's designers provide have led to statement piece fashion items that speak for themselves. There are several important advantages you can receive when you buy from this website:
You can make the payment in your local currency – so, the shop delivers their products all over the globe;
Clients will enjoy the company's very convenient international shipping fees; etc.
I am almost positive you will receive instant compliments whenever you wear their accessories. The company has been launched on the market 30 years ago so it has plenty of history and has built a great reputation.
They describe themselves as being a modern British brand. The owner is an Art and Design graduate and her products became successful because she was brave enough to experiment with materials such as wood and leather.
Still, since the beginning, her style and designs have changed quite a bit. If at first, she enjoyed creating larger fashion statement pieces filled with exoticism, nowadays she crafts simple yet memorable products that don't overshadow the person who's wearing them.
Due to all these clever initiatives, Dinny Hall is now a brand that's recognizable all over the world and it's associated with both style and quality.
10. Gorjana Jewelry
If you want a combination of feminine and delicate, you should take a look at what Gorjana has to offer as one of the top unique jewelry stores.
This is a reliable jewelry provider where you will find a large array of bracelets, rings, necklaces, and other accessories. They even have an impressive collection of power gemstones which are a very good idea when you want to shop for birthday presents.
Gorjana offers free shipping and returns and, according to them, customers will have a 100% satisfaction guarantee. The brand was created with the intent to market multigenerational as well as versatile pieces of jewelry. In other words, the company's designers always work with longevity in mind.
Most clients consider these products to be timeless yet modern. As a matter of fact, the 4 main characteristics of any Gorjana item are empowering, timeless, versatile, and effortless.
In 2004, Gorjana Reidel came up with the idea of this company, working together with her husband to accomplish her dream. They developed this entire business from the ground up and, in the beginning, they were shipping orders from their apartment. In 2016, the couple's first physical location was opened in Laguna Beach. Nowadays, the brand can be found in more than 1,000 retailers all over the country.
On the website, you will find 4 main categories of products: earrings, bracelets, rings, and necklaces. These items are made from silver, white gold, gold, or rose gold jewelry. Moreover, the company's portfolio includes 6 different collections: layered sets, power gemstones, meaningful layers, engravable, best sellers, and back in stock items.
11. Baublebar
If you're searching for affordable jewelry accessories, Baublebar is the place to look at. On this online shop, jewelry lovers will find anything they want, from day-to-day bracelets to statement cocktail rings.
According to them, the company's products will complete your outfit. Not only will you be able to purchase beautiful things at affordable prices but you also have the possibility to personalize the jewelry you want to buy. For instance, you could opt for an engravable pendant necklace or a cute charm necklace with your initial.
There are plenty of styles, colors, and designs to choose from so you will definitely find something that suits you, regardless of your personal taste and preference: delicate, statement, and everything in between.
The site is all about trendy accessories and the company promotes different products based on the season. If your order exceeds $35, you will benefit from free shipping. Also, customers can return a product without being required to cover any fee, whatsoever.
Finally, new styles and designs are added on a regular basis and every time that happens, the company offers huge discounts (up to 80%) for the jewelry featured the previous season.
To create long-term relationships with their clients, Baublebar offers points after every new order which translates into a discount for future purchases.
Jeulia Jewelry is owned by Jeulia Limited. The philosophy focused on "in house, state-of-the-art" designs, with custom craftsmanship. They also state that they have a team of designers who work with one another to produce environmentally conscious rings, claiming that all gemstones are "one hundred percent traceable."
Jeulia Jewelry does offer some customization, and they are honest, at least on their website, where they're headquartered. The payment and shipping options are not unreasonable. However, the quality means the products may not last long, and arguably the marketing is misleading. Above all, this is not a company selling artisanal products.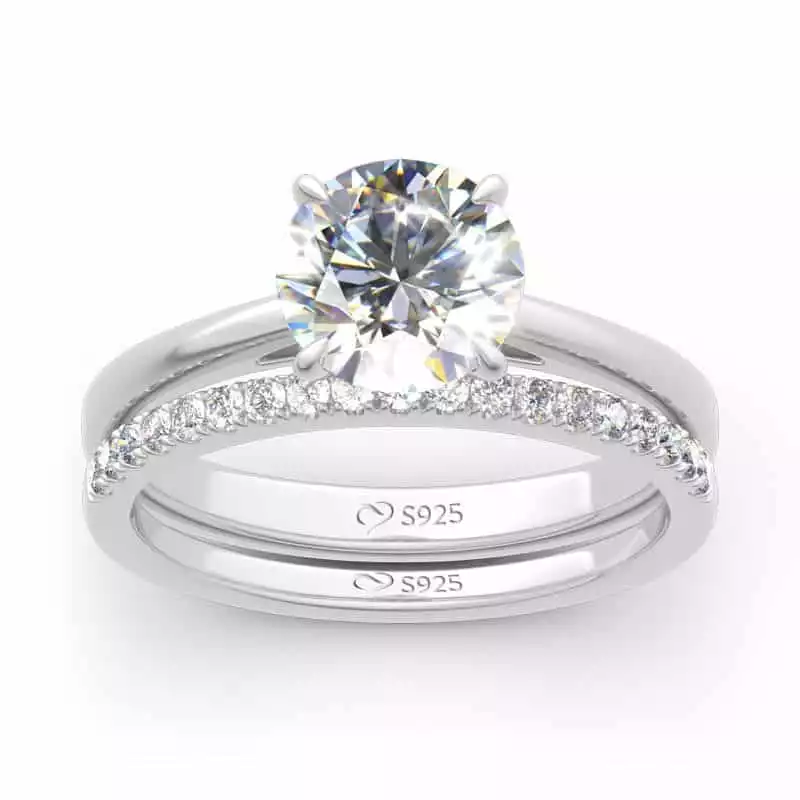 Why Jeulia Jewelry is a good alternative | Jeulia
Jeulia offers beautiful and elegant items that are not just suitable for engagements or weddings, they are also perfect anniversaries and holiday gifts that symbolize your everlasting love.
Buy Now
We earn a commission if you click this link and make a purchase at no additional cost to you.
13. Lark & Berry
Lark & Berry are known for their sustainable and high-quality jewelry. The business focuses on selling cultured diamonds. This means that all these precious stones are created in a controlled manner, inside a laboratory, while following both ethical and sustainable methods. On the website, you will find many interesting and beautiful accessories, from earrings to rings and bracelets. Also, their prices vary a lot, based on how precious the materials are.
This is a London-based shop. The business' owner wanted to create a diamond disruptive movement. They currently have two main headquarters, one in London, UK, and the other one located in Hong Kong. Laura Chavez launched this brand in 2018 because she wanted to do things differently while also providing unique designs. The idea came to her while she was struggling to find fine jewelry pieces that were also affordable.
The name of the brand came to her when she decided to put together two of her favorite things:
Lark – it's Laura's favorite bird species and the word also means "playful;"
Berry – the word came to her when she remembered that her grandmother gave her a pendant which was in the shape of a berry.
According to her, the company emphasizes the following values:
Trend-setting and unique designs;
Sustainable products and manufacturing process – cultured diamonds instead of mined ones;
High-quality yet fairly-priced jewelry;
An overall socially responsible business approach – for each purchase, the company donates no less than 5 trees to help global reforestation.
14. Auverture
This brand was created by Bibi Van Der Velden who is a jewelry designer. The company's main goal is to market fine pieces of jewelry through a very impressive website.
Their products are made by leading jewelers from all over the world. Every single piece has a story behind its excellent design and it is curated by professional and certified experts.
Auverture was featured in multiple publications such as Vogue, Financial Times, the Independent, and others.
It's true that the price tags are high but you will be getting jewelry made by Amedeo, Carolina Bucci, Noor Fares, and many other talented designers. At first, Bibi Van Der Velden, who is also a sculptor, was mostly inspired by antique objects. Furthermore, each stone she uses in her creations comes with an interesting story.
She made her brand a globally renowned one due to her imaginative aesthetic. What differentiates her accessories from those of her competitors are the unexpected elements she works with like mixing baroque pearls, scarab beetle wings, and mammoth tusk with diamonds, gold, and other precious materials. She creates unique designs. From rings and earrings to necklaces and brooches, you will find a wide range of exquisite jewelry pieces on this website.
How to Purchase Jewelry from Online Stores
1. Decide What You Want to Buy
Use the available search tools in order to discover specific designs, styles, or types of accessories and jewelry that you want to purchase;
Do a little research. After you decide the jewelry type you need, start browsing through the most popular alternatives on the market but don't forget to gather information regarding the quality grades that different jewelry pieces get depending on their clarity, materials, level of quality, etc.;
Before searching for a ring or a bracelet, you need to know the specifics such as size, cut, desired patterns or colors, and other factors.
2. Read the Information Provided by Jewelry Websites
Look for details about the online shop's return policy. In my humble opinion, if the vendors don't apply a return policy, it means they don't truly believe in their own products. However, there are many sites that only accept this action as long as the client does it within a specified amount of time;
Look into their customer service. Any good and reliable online business should provide good customer service through well-experienced employees. That's mandatory! These representatives have the necessary skills and abilities to help clients by answering their questions and guiding them throughout the purchasing process;
Ask about warranties and certificates. In the case of diamonds and other precious stones, you should receive a document which states several important factors like measurements, authenticity, description, gemstones history, and provenance, etc. All these things will come in handy if you need to repair the purchased good;
Read the reviews of other clients. A jewelry website or provider that receives a lot of positive feedback from its customers is more likely to market high-quality items and be a reliable vendor;
See whether or not you can benefit from price discounts. Some sellers are willing to offer extra discounts for orders that go beyond a certain amount. These types of offers are welcome, especially when you're buying gifts or full jewelry sets;
Ask about service options. On some websites, you will find details related to maintenance or cleaning services like clasp tightening, stone polishing, and ring cleaning. Usually, these additional services shouldn't cost extra.
3. Make Sure All Your Online Payments Are Secure
Choose only those online sellers that have secure websites to enable safe transactions in order to protect both your banking information and credit card details. After all, we're well aware of how many identity thieves lurk on the Internet just waiting for an occasion to commit these kinds of crimes;
Opt for secure delivery or shipping options. Vendors who sell fine jewelry items usually provide secure shipping which means the distribution person must ask for your signature upon delivery. This way, you purchase remains protected and both you and the company ensure that the product is shipped safely;
After every new purchase, you should always check your bank statement to see if the transaction was properly completed and the amount taken from your account is the correct one.
Buying Jewelry Online – Drawing to a Close
All the places listed above are some good options if you want to shop for cool and affordable jewelry from the comfort of your own home. They are some of the most popular and reputable jewelry stores out there that offer a wide variety of accessories and items that suit every style or personality.
Whatever you do, bear in mind that buying jewelry online is a good idea as long as you do your homework. Look at all the images you can find and even ask for more photos if the ones already provided aren't relevant enough. Once you purchase a precious accessory online, you might want to consider consulting a specialist to check whether or not that product is authentic. So, to summarize some of the things you should consider when buying jewelry online, you should keep in mind the following aspects:
Cost effective – look for bullet-proof refund policies, free shipping services, free additional services like engraving, gift wrapping, polishing, cleaning, and others;
Price comparison – let's face it! Unless you're a millionaire, price is a main factor when you buy something as important as precious jewelry. One of the benefits of purchasing online goods is keeping track of price tags by comparing multiple jewelers. That way, you take out the risk of buying impulsively and spend a lot of money;
Online reviews – on the Internet, you will find all kinds of useful information, reviews, feedback, opinions, ratings, and even expert knowledge and advice. All these elements will make the purchasing process a lot easier;
Quality – as long as the provider is a trustworthy one that features all the necessary information such as authenticity, company policies, product quality, etc. you can rest assured that the jewelry you're about to order will have the same value and quality as a product bought from any other highly rated vendor. For that to happen, the maker must publish genuine grading certificates;
Convenience – needless to say, online customers save a lot of time and effort by shopping online instead of going out to physical stores. It's a highly convenient option because you can do it at home and even when you're on the move. Also, you won't experience the annoying effects of pushy salespersons and the ordered product will arrive at your doorstep;
Payments – normally, a good and reliable online vendor should offer the possibility of multiple payment alternatives which include credit and/or debit card, PayPal, etc. This is a clever marketing strategy because it attracts more clients and allows them to choose the payment option that's the most convenient one for them;
Sending gifts – online shopping is an excellent idea when you're looking for a unique and one-of-a-kind surprise gift to offer to your loved ones. If you want to keep everything a secret for special occasions like anniversaries, birthdays, Valentine's Day, etc. there's no better way than online sellers.
Don't Like Shopping Online?
It's totally understandable if you don't want to look at photos of jewelry online or check out for privacy policies and shipping costs. After all, shopping from stores directly may be more beneficial for you as they always offer discounts on regular customers or on models they want to sell quickly or that are from a previous collection.
For many women, shopping in person represents pleasure, and if you happen to be searching of best jewelry stores with unique accessories to complement your outfits, here are a few brands that we bet you will love.
Tiffany & Co

Tiffany & Co is a company that is founded in 1837 and ever since, they sell fine jewelry, watches and other goods for men and women. Their collections are made by artisans and some of the luxury pieces even take a year to be made. I'm sure that this name is something you have definitely heard of, as some of their primary designs are still even worn today by women worldwide.
Tiffany & Co has stores around the world, but the best part is that they have a website as well where you can go through their collections and check prices and designs.
If you are not sure whether the size will fit you well or if the color of the jewelry will work with your skin type, you can always stop by the closest store and check it out at no cost. Isn't that great?
Bvlgari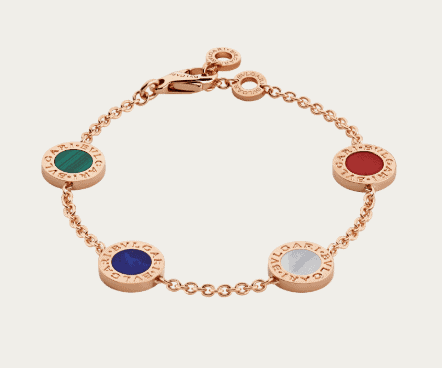 Bulgari is also a great Italian luxury jewelry brand founded in 1884 that is famous for their glamorous jewelry that features a circle made of gold, silver or other material combined with a colorful onyx stone in the center of the piece.
Bulgari has manufacturing facilities in different countries, and the high jewelry is made by artisans in Rome, other accessories in Florence, while watches are mostly made in Switzerland. The prices for their accessories can be a bit higher than you would actually want to pay, but as they make simple jewelry as well that you can actually combine it with casual or more formal outfits, it might be worth investing in.
Bulgari has 82 stores where customers can actually take a look at the finest jewelry and they also have an official website which you can use to compare prices. Remember, always buy Bulgari jewelry from the official site or official stores, as there are many fake pieces that have been sold in other jewelry stores.
Cartier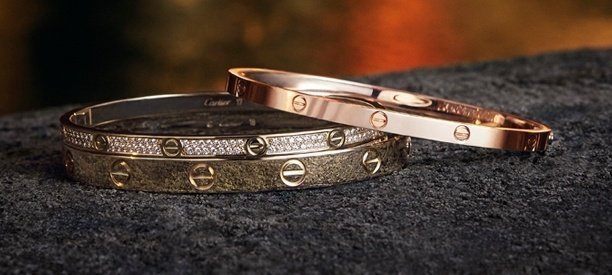 Cartier is a French luxury jewelry brand that has been on the market selling watches and jewelry ever since 1964. If you are looking for everlasting jewelry that would be worth investing in, you surely will not go wrong with Cartier, although take a note that they sell jewelry starting from a couple of thousand dollars and their most expensive watch was even sold for more than a million dollars which definitely makes it a not-so-affordable brand for everyone.
Cartier has an official website where you can actually take a look at the collections, and there is also a map where you can type your location and check where your closest store is. They offer complimentary delivery, exchanges, buy online and pick it up yourself from a store and free gift wrapping.
Chanel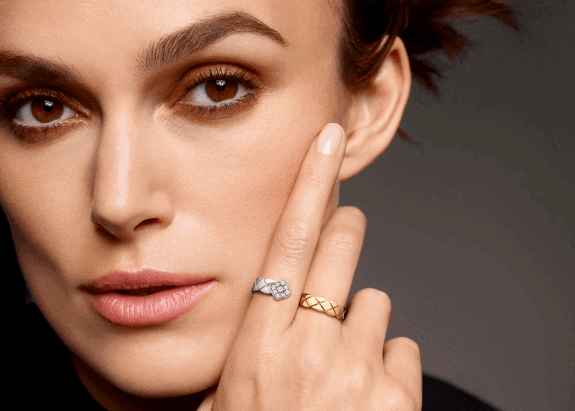 Besides bringing out the best fashionable combinations on red carpets and manufacturing clothes for modern and elegant women around the globe, Chanel also manufactures finest jewelry that has a sophisticated and a manly touch in their pieces which are worn by women mostly.
Coco Chanel and Karl Lagerfeld are definitely two names that mark the fashion industry with their designs, and so far, the company has been able to sell many pieces from their clothes, jewelry and beauty collections which make it worth more than $1.5 billion.
If you would like to purchase a Chanel branded jewelry, you can go to their official store and check for prices and designs or there is also a Store Locator on their main page where you can also search for the closest store near you. Chanel offers returns as long as the jewelry is in its original packaging and you can also receive full or partial refunds in case you don't like your order.
Kohl's is just like a huge online shopping mall. It has everything you might think of such as home items, fitness clothing and gadgets, toys, bath products, and, of course, accessories and jewelry. On this website, customers can choose from a large variety of accessories like casual items, glamorous necklaces, watches, fashion statement pieces, and even wedding band selections.
If an order exceeds $75, the shipping is offered for free. Also, if you choose to pick up the purchased goods from the Kohl's brick-and-mortar locations, you won't be charged any extra fees. Among their selection of jewelry, you will find perfect accessories that you can buy for yourself or purchase as gifts for your family members, relatives, or friends. According to Kohl's, one should never underestimate the positive impact of a carefully-chosen statement necklace, charm bracelet, or cocktail ring.
There's a large selection of fashion, casual, and diamond jewelry so it's practically impossible not to find something that suits your preferences, budget, and personal style. All these products can be worn for every occasion. In addition, the shop also markets kids' jewelry. Are you looking for a pair of elegant drop earrings or are you more into funky hoops? It doesn't really matter, because, on this website, there's something for everyone.
You will also be happy to know that the company is involved in social responsibility-related initiatives. They seem to care about things such as the community they're a part of and the environment. In fact, every purchase made from Kohl's helps families in need nationwide. They have even created a volunteering program and the brand is known for its commitment to sustainability.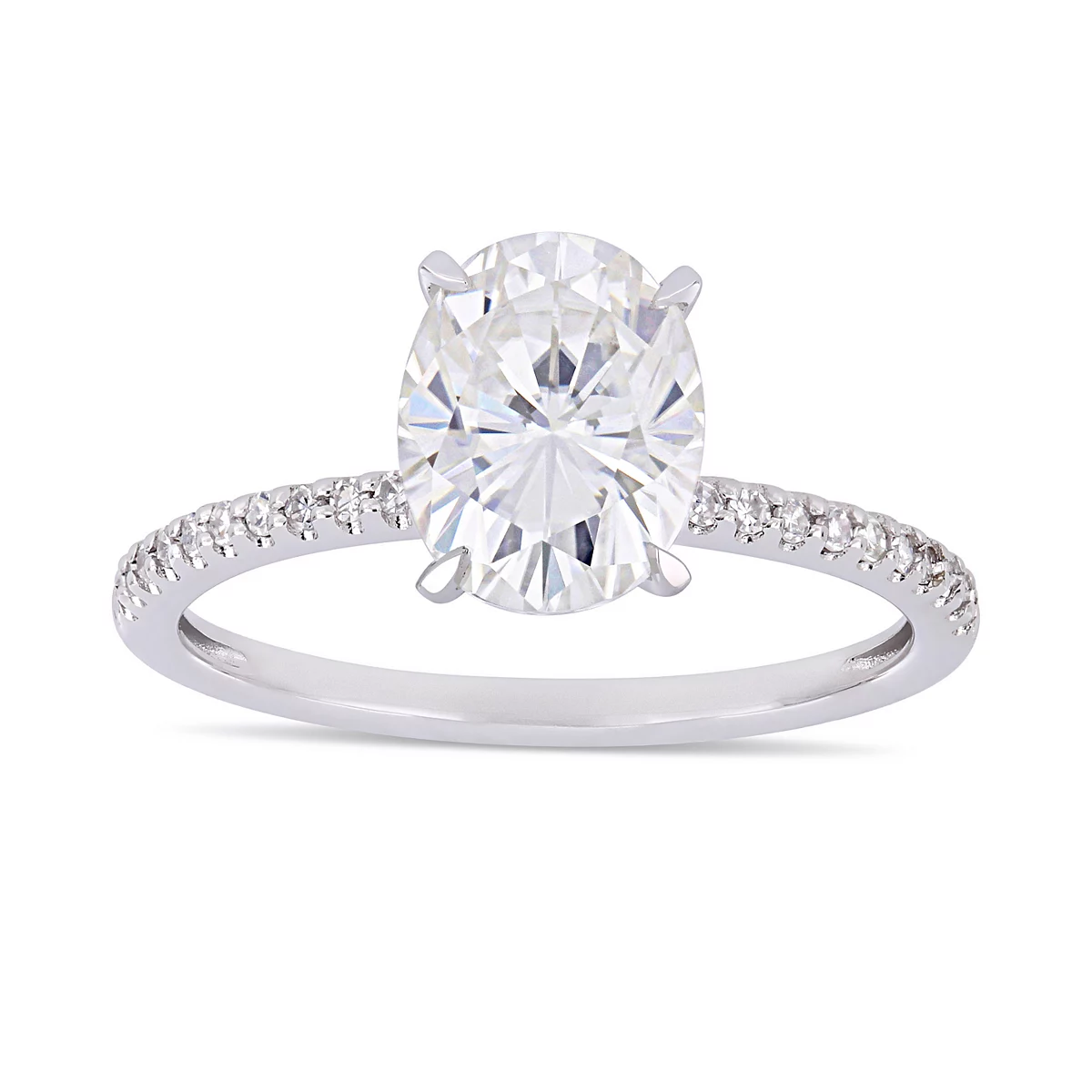 Jewelry, Necklaces & Watches | Kohl's
Kohl's is a great alternative for finding beautiful jewelry online, whether that is engagement rings, necklaces, bracelets or earrings.
Check prices
We earn a commission if you click this link and make a purchase at no additional cost to you.
Silicone wedding rings are a massively growing trend as many careers make metal rings impractical (if not dangerous). Plus, many couples just like the style.
Our Pick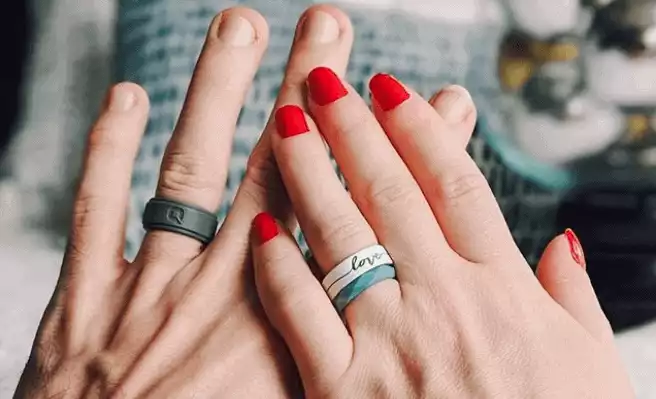 I Personally Went With QALO
The sturdier design, more customizable designs (with personalization) and discounts for military & first responders made QALO a clear pick for me here.
Latest QALO Deals Here!
We earn a commission if you click this link and make a purchase at no additional cost to you.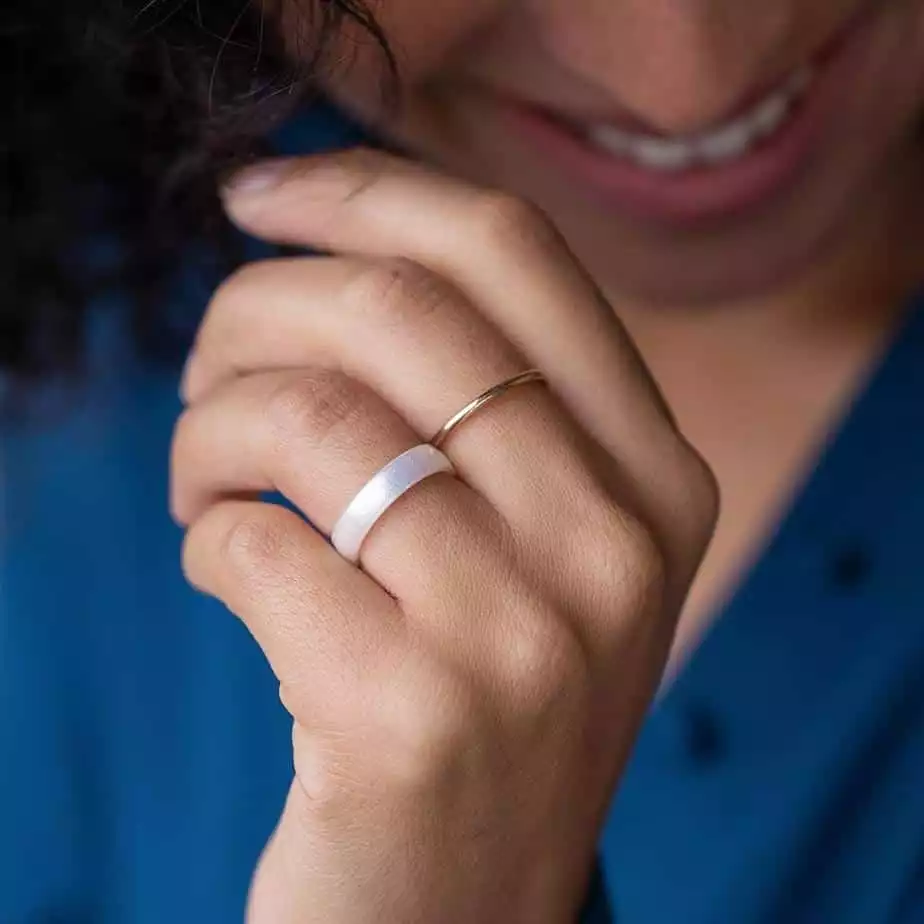 Silicone Wedding Bands | Enso Rings
These silicone rings are flexible and soft, yet still retain their shape when put under pressure or placed underwater. That means you can keep your ring on no matter where you go or what you do.
Check prices
We earn a commission if you click this link and make a purchase at no additional cost to you.
Final Thoughts on the Top Online Jewelers and Best Places to Buy Jewelry
That being said, remember to always check for the refund or exchange policy, read the reviews, verify the store's credibility and its reputation, and see what kind of contact details they offer on the website.
If your budget is a rather tight one but you don't want to sacrifice on quality or design, there are plenty of alternatives online. That also goes for customers who don't have budget limits and are ready to spend a lot on a piece of jewelry that they consider valuable and worthy.
Our Pick
Why I Prefer James Allen
Personally, I love the James Allen 360 degree view customization options. If you want to customize the perfect ring, James Allen is THE best choice with the highest fidelity visuals. Ranked our #1 online jewelry retailer for 2021!
Save BIG With These Deals
Take 25% Off for Black Friday!
We earn a commission if you click this link and make a purchase at no additional cost to you.
Recommended Reads in Fine Jewelry: