The diamonds with the most carats get the headlines. From Paris Hilton's 20 Carat present to Mariah Carey's jaw-dropping 35 Carat platinum ring, there's a common misconception that the bigger, the more brilliant.
But first…
Bottom Line up Front Summary: I personally prefer the easier to use website and top-notch support (and returns policy!) offered by Whiteflash here.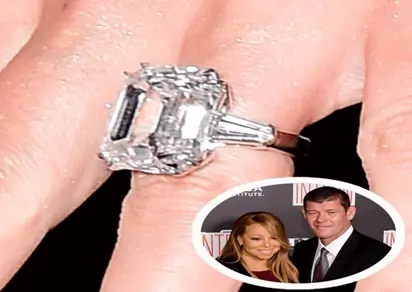 Luckily for those of us who don't have celebrity-like budgets, that isn't the case. In fact, the most stunning quality in a diamond is its ability to transmit light. Of the 4 C's, cut is the most crucial and helps determine the light reflected, the scattering of white light, and the amount of shine produced.
Super ideal cut diamonds are emerging at the most popular, for their brilliance because they go above and beyond a typical excellent quality cut and create what is called a hearts and arrow pattern near the starburst.
Put simply, this enhances depth, quality, and shine–for the most brilliant diamonds, no matter the carat. And two of the biggest jewelers, with extensive online retailers and flagship stores in Houston, offers a stunning collection of super ideal cut diamonds, alongside other quality and equally stunning jewelry.
Main Differences Between Whiteflash and Brian Gavin
The main differences between Whiteflash and Brian Gavin are:
Whiteflash has a more generous return policy (30 day money back guarantee vs 15 days for Brian Gavin).
Whiteflash has a more stringent sourcing process for ethnically sourced diamonds.
Whiteflash has an easier to use website with plenty of education material.
Whiteflash offers 24/7 customer service, while Brian Gavin has more limited business hours.
Brian Gavin tends to have more unique settings, while Whiteflash has a wider selection of the more popular settings.
Our Pick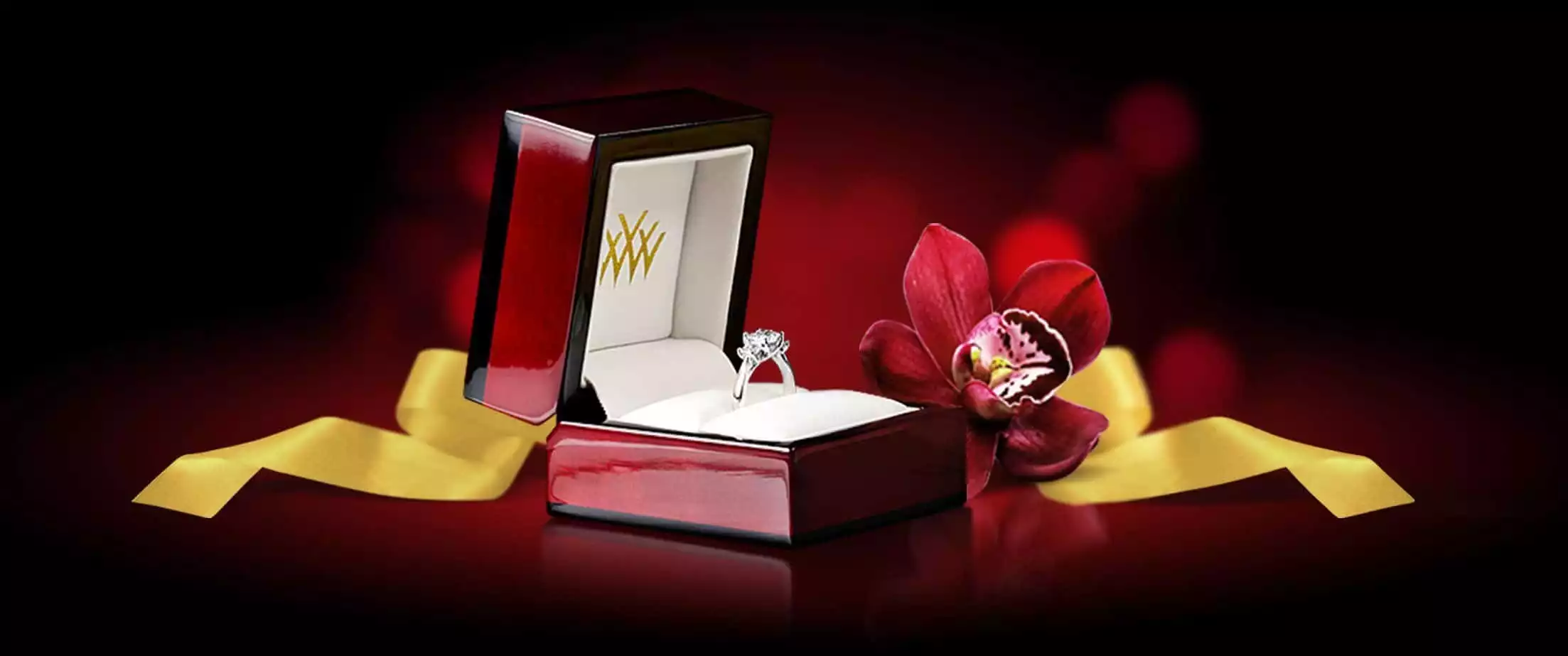 Why Whiteflash is better
Whiteflash is one of the BEST online jewelry retailers I've used. Best in class support, knowledgeable staff, great return policy and an easy to use website. They promote ethicially sourced diamonds and have the credentials to back it up!
Check prices
We earn a commission if you click this link and make a purchase at no additional cost to you.
But how to decide which retailer is right for you? We take a look at Whiteflash and Brian Gavin to give you a comprehensive comparison so you can decide for yourself.
Whiteflash
As a member of the American Gem Society, Whiteflash is heavy on some impressive selling points, though a bit light on company history. Under an extensive FAQ section, you'll find everything you want to know in terms of selection, policies, and general guides to navigating their site.
While the company does not definitely say that all of their diamonds are from in-house, it does detail both its expert and premium selection lines.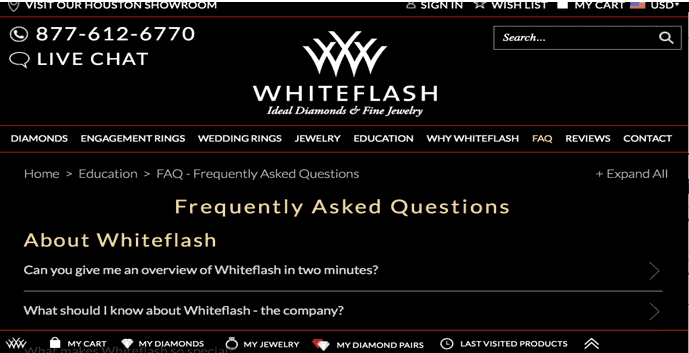 One year service plans
100% lifetime tradeups
30-day return policy
GIA trained consultants at the Houston showroom
Live chat services and a customer phone line
Virtual 3D diamond shopping services to help you visualize your purchase
If you want insurance, you will have to obtain is through Jewelers Mutual Insurance.
Education Services
One of the best features about Whiteflash as a company is that it appears to be very much customer-centered. In a nutshell, it's great for anyone who doesn't have a clue when it comes to purchasing diamonds or even precious jewelry, and it's also great for anyone who is less than confident about what they're looking to buy.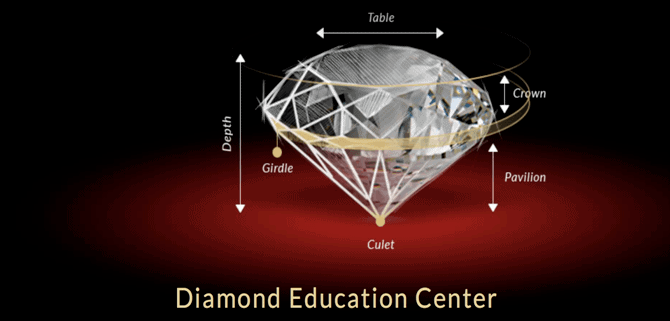 While the FAQ section of the site reads a bit like a sales pitch, the wealth of education articles provides a factual, thoughtful, and accessible approach that is not only helpful but seems genuine. Some articles include:
Diamond cut grading, color, clarity, and laboratory procedures
Diamond analytics, such as scope and cut
Jewelry care
Basic gemstone guide
General tips and advice
If you're not sure where to start, this is a great place to check out.
Loose Diamond Shop
It's easy to select and visualize the diamond you're looking to purchase. Filters are on a slider for carat, color, clarity, price, and cut, so you can stay in budget but also get a sense of what you're looking at, or for.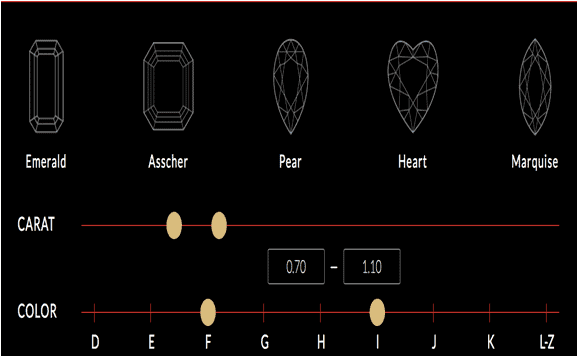 3D visuals include not only pictures, but video image of the rotating diamonds so you can see how they reflect light. Also included: an advanced search that includes polish, symmetry, depth, and type of certification, among other features.
Per Whiteflash's FAQ, all loose diamonds meet basic Kimberley Process and U.N. standards.
Designer Engagement and Wedding Rings
While not as generous in terms of customization, Whiteflash does offer several lines of designer rings, both in their engagement and wedding selections. Simon G, Ratani, Tacori, and Benchmark are just a few.
Despite the designer label, many are also relatively affordable, with a number falling under $2,000.
Specialty Jewelry
Whiteflash offers custom design in its fine jewelry, as well as its own exclusive line, and a variety of options from quality designers. Stunning diamonds and gemstones with the same quality used in their wedding collections offer a lot of variety and shine to these collections. Select from:
Pendants
Earrings
Bracelets and Bangles
Anniversary Rings
Right-hand rings
Dreams of Africa Collection
If you look at nothing else, check out this signature collection. The Dreams of Africa collection is not only stunning, but it also serves a great purpose. 100 percent of profits from this collection fund the Dream of Africa Initiative, which aims to eliminate exploitation and unfair labor practices in Africa, as well as support impoverished children.
White, yellow, and rose gold diamond rings offer an intricate but elegant design.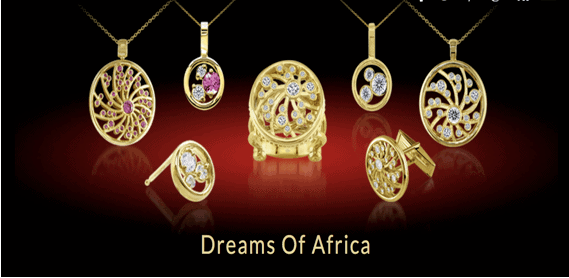 Overall Impressions
Whiteflash has plenty to offer in terms of quality and variety. Educational articles make buying a diamond and precious jewelry easier, and with a storefront, 24-hour helpline, and phone number, it's easy to get feedback to help you through with the process. The 3D shopping option, combined with advanced filters, help narrow your search and put you more at ease.
The Dreams of Africa Collection also is a plus, and it's always necessary to see that the Kimberley Process is being upheld. It would be nice to see a bit more information as to where their diamonds and gems are sourced from, specific ethical standards followed, and the company history and mission.
Overall, Whiteflash is great for shoppers looking for a lot of customer support, but may be lacking in terms of transparency, and, for wedding and engagement rings, more customization.
Our Pick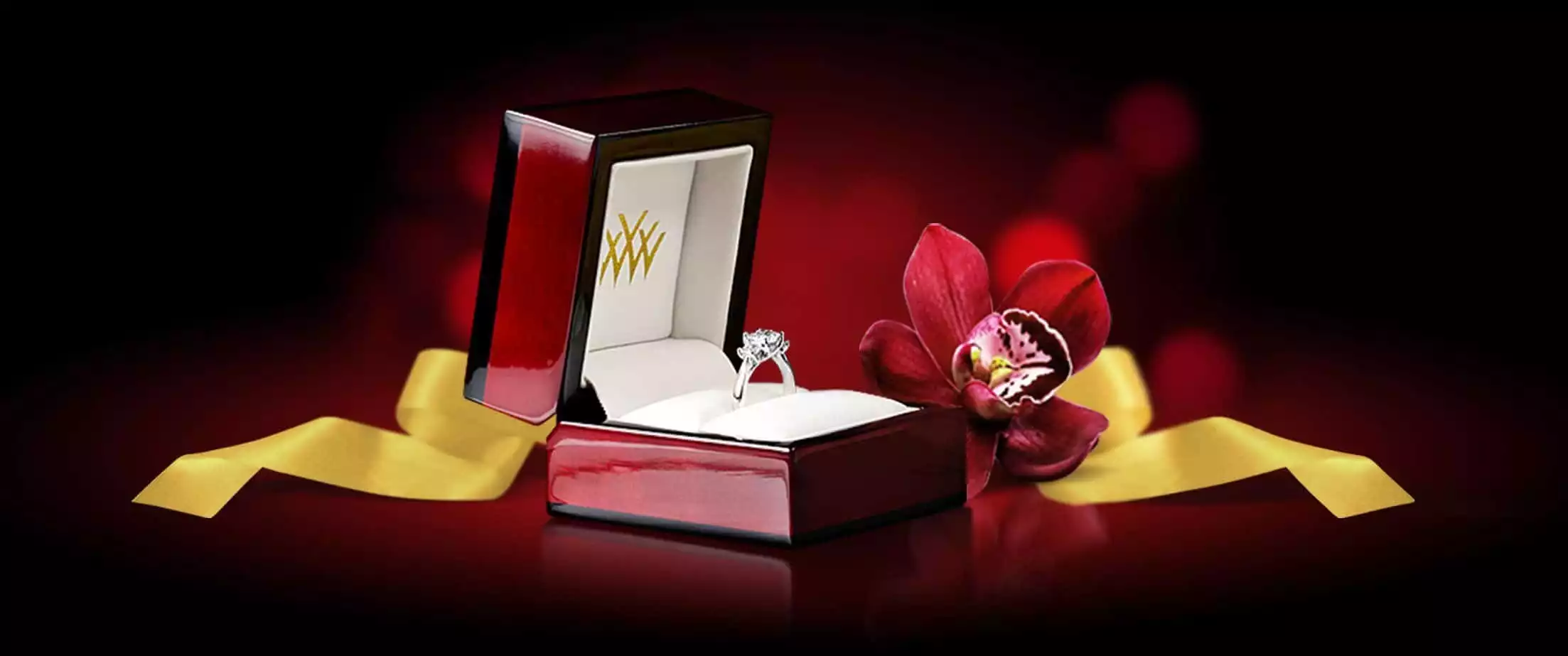 Why Whiteflash is better
Whiteflash is one of the BEST online jewelry retailers I've used. Best in class support, knowledgeable staff, great return policy and an easy to use website. They promote ethicially sourced diamonds and have the credentials to back it up!
Check prices
We earn a commission if you click this link and make a purchase at no additional cost to you.
Brian Gavin
At first glance, Brian Gavin is a company that cares about its image. And that image is centered around a family culture that goes back five generations.
Brian Gavin himself is actually a co-founder of Whiteflash but now has developed his own company. Gavin is a published expert in the field of diamond cutting and refinement and has published at academic conferences.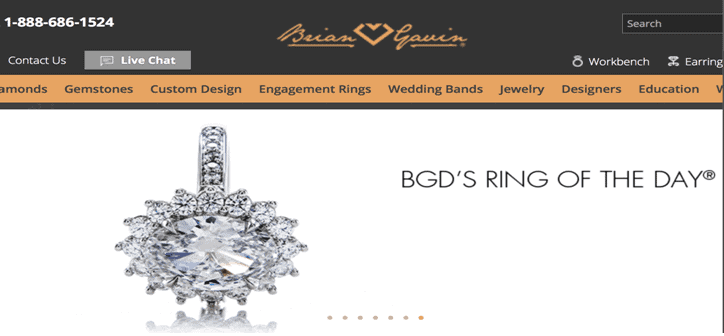 While his co-founded company sells a lot in terms of customer accessibility, Brian Gavin's own company shifts the focus more on a family history in the diamond business and a code of stricter ethics and transparency.
Ethical and Social Responsibility
Brian Gavin diamonds go above and beyond the Kimberley Process by outlining the specific details of their own standards. While focused on ethics, the standards also have customers in mind. Of special note:
Anti-money laundering program
Compliance with the World Council System of Warranties
Ethical working compensation and hours regulations
Customer and Commercial Confidentiality
By laying out more specifications, socially and ethically concerned consumers may feel more at ease. It's also comes across as more open and less focused solely on sales than Whiteflash does at times.
Policies
One downside right off the bat is that it's also harder to understand or navigate exactly what the buying and shopping process entails for the customer. That's in large part because heavy jargon and technical standards get in the way of more accessible language, as seen with a company like WhiteFlash.
Hover under the policies section, and you will get a few guidelines:
15-day return policy
A one-year buy-back policy for up to 70 percent of the purchase price
For all non-diamond jewelry, a lifetime upgrade policy
Shipment within 48 hours
All these policies seem fairly standard, which is reassuring, but also not as generous as some of the policies we see the WhiteFlash offers.
Custom Design
While WhiteFlash shines with its educational resources and accessibility, Brian Gavin excels with signature customization. Customize engagement and wedding rings to your heart's' desire. You can upload sketches, photos, or any ideas and a consultant will work with you personally to create a ring.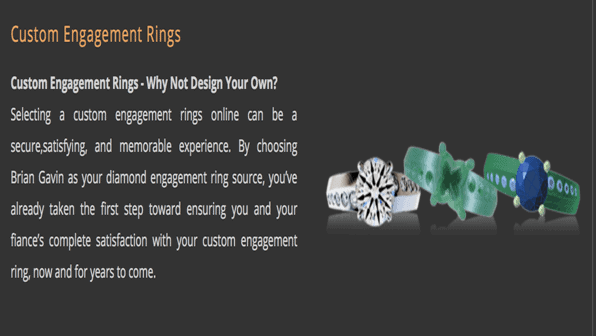 The process really sets Brian Gavin apart from other jewelers and is relatively simple:
Place an order by calling or using their online contact form. You can upload any sketches and photos with your description.
Work with a consultant, who will show you proofs, set a timeline, and give you a price
Make small adjustments with your designer as needed
Expect for the design to be completed in 15 business days
Do note that custom rings cannot be fully returned: a refund if at a certain stage, may be up to only $250.
Loose Diamond Shop
Select from one of many signature Gavin series, or peruse the specialty diamonds collection, including colored diamonds and yellow ring diamonds. Filters can be set for size, clarity, color, and price, and the advanced search offers filters comparable with WhiteFlash: polish, depth, symmetry, and lab cut grade.
Also, like WhiteFlash, you can view diamonds via videos or photos, though the technology appears to be a little slower and dated.
Fine Jewelry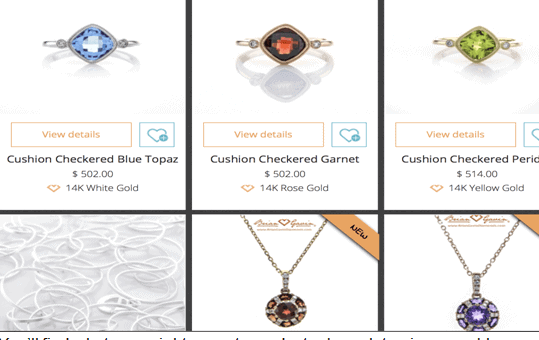 You'll find what you might expect: pendants, bracelets, rings, necklaces, and men's' jewelry. Also added into the mix are diamonds and pendants designed especially for clothing, and a wide selection of fashion jewelry.
Shop by price, designer, or gifts for him or her. While the template for searching is a bit more basic, the shopping categories also help you narrow down your options that make it a little less overwhelming.
Lasting Impressions
Brian Gavin isn't for the jewelry novice, but it does offer some beautiful and highly customizable collections. Here's a roundup of the best and worst this company has to offer.
The Best
Stunning customization–you can really create any ring you want
Transparency: with a full company history and details on social and ethical policies, you can be more assured of what exactly you're purchasing
Exclusive Designs: while other retailers offer more designer wear, exclusive Brain Gavin lines make for more unique styles
The Worst
Without educational guides, FAQ, or other typical links, it's harder to navigate the site and the buying process
Some of the filters and virtual imaging is a bit more outdated
It can be easy to get lost, or not know where to begin
The Final Verdict: WhiteFlash or Brian Gavin?
Both WhiteFlash and Brian Gavin are excellent choices if you're looking for a super ideal cut diamond, or even for a gemstone or high quality. And while both offer storefronts in Houston, they also offer services that are highly accessible to any distant shoppers.
Both companies also get pluses for customer service–in the form of phone lines, live chats, and consultants–and both companies also get a big thumbs up for plenty of variety.
Our Pick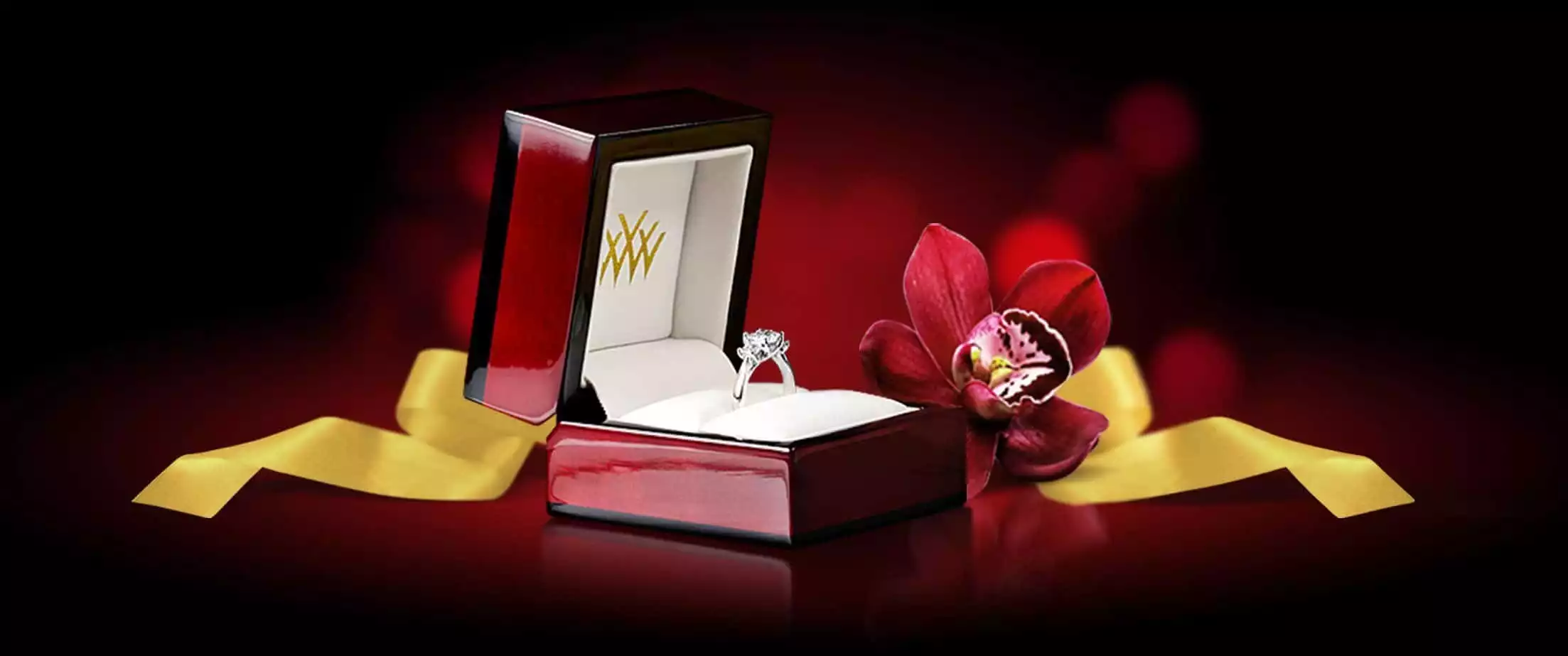 Why Whiteflash is better
Whiteflash is one of the BEST online jewelry retailers I've used. Best in class support, knowledgeable staff, great return policy and an easy to use website. They promote ethicially sourced diamonds and have the credentials to back it up!
Check prices
We earn a commission if you click this link and make a purchase at no additional cost to you.
There is a clear distinction, though, depending on what you're looking for.
Whiteflash is best for: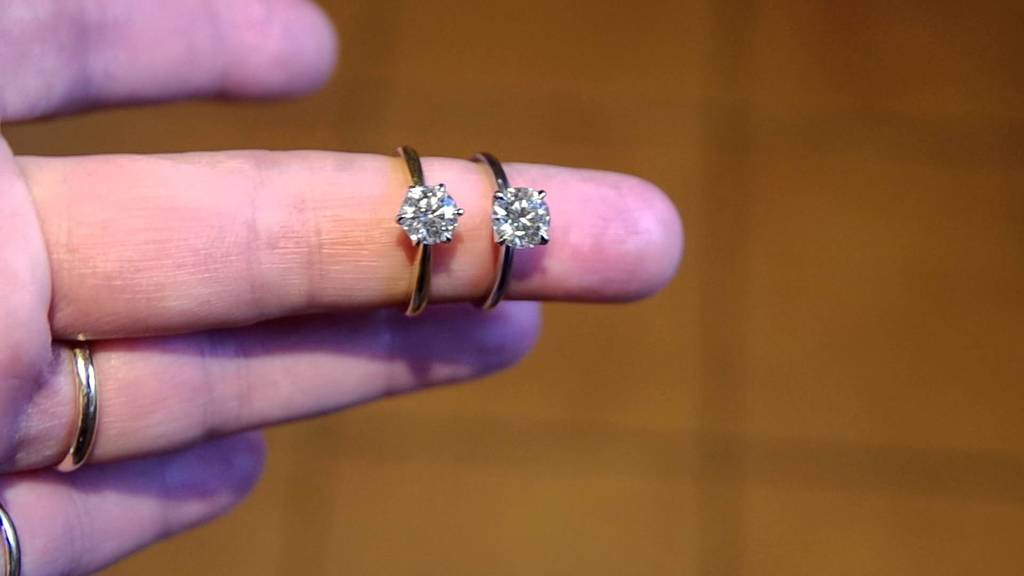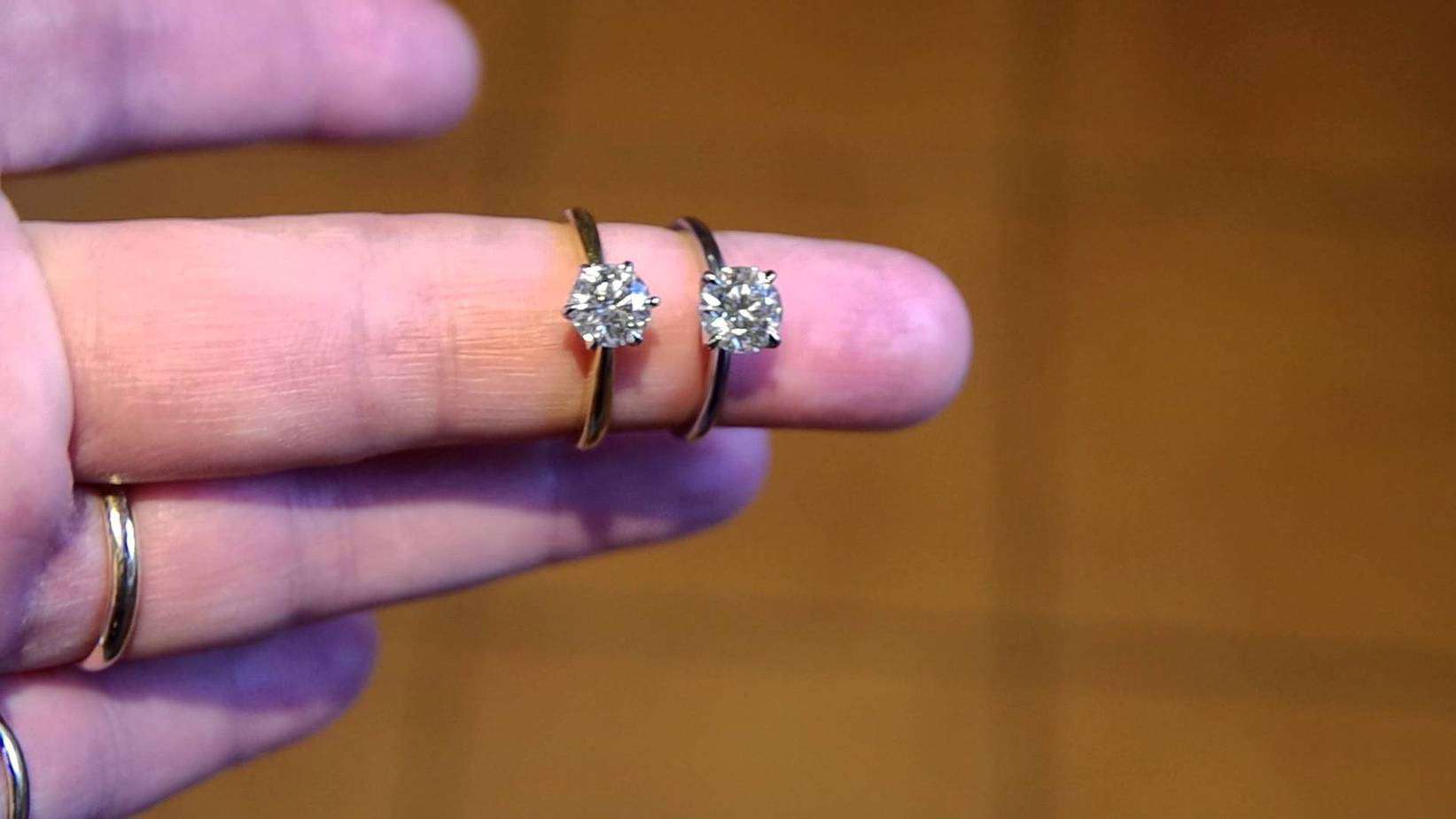 Anyone wanting a very easy-to-use site: Shopping experience is easy even for someone who knows nothing about diamond or fine jewelry shopping. Clean design and educational articles, plus a sitemap are very helpful
Finding a Designer Piece: While both companies offer designers, WhiteFlash showcases them more.
Purchasing for a non-profit purpose: The Dreams of Africa collection is truly special
Anyone who is a little unsure: Easy and generous return policies, customer support, and guides to help you narrow your search help the most hesitant buyers
Choose Brian Gavin instead if you….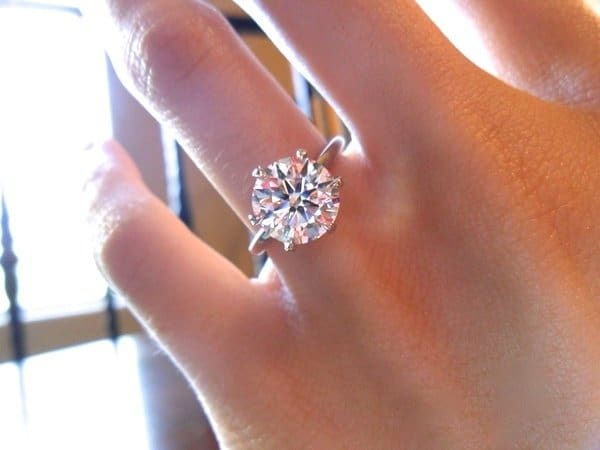 Care a lot about the company's mission: It's transparent, rich and full of history.
You want a 100 percent unique ring: Customization goes above and beyond the more limited options at WhiteFlash.
Prefer in-house designers: With multiple lines of Brian Gavin collections, you have your choices
You may not be able to afford a 35-carat ring like Mariah Carey, but you can ensure that what you'll find will fit the price and style you're looking for.
With countless options including stunning super ideal cut diamonds, both WhiteFlash and Brian Gavin offer a wide range of services and products that mark them as some of the best online retailers.
And with physical storefronts, you get that added transparency other retailers lack.
Bottom Line: I personally prefer the easier to use website and top-notch support (and returns policy!) offered by Whiteflash here.
Further Reading