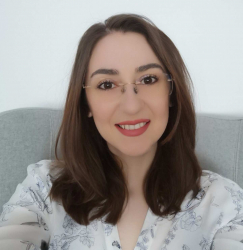 Latest posts by Alexandra Gavrilescu
(see all)
Every single brand claims to be popular and every company says their products are the best. Most clients tend to opt for the finest choices in order to make a safe bet and increase their chances of receiving great and high-quality items. Still, claiming that a product is the greatest out there can be quite an overstatement.
When it comes to diamonds and fine jewelry, there are several important factors to consider if you want to find out whether or not it's really worth it as an online jewelry store. In today's review, I have talked about the "Lord of Online Rings," Whiteflash Diamonds. Bear with me till the end because I am about to reveal everything there is to discover about this jewelry provider.
Our Pick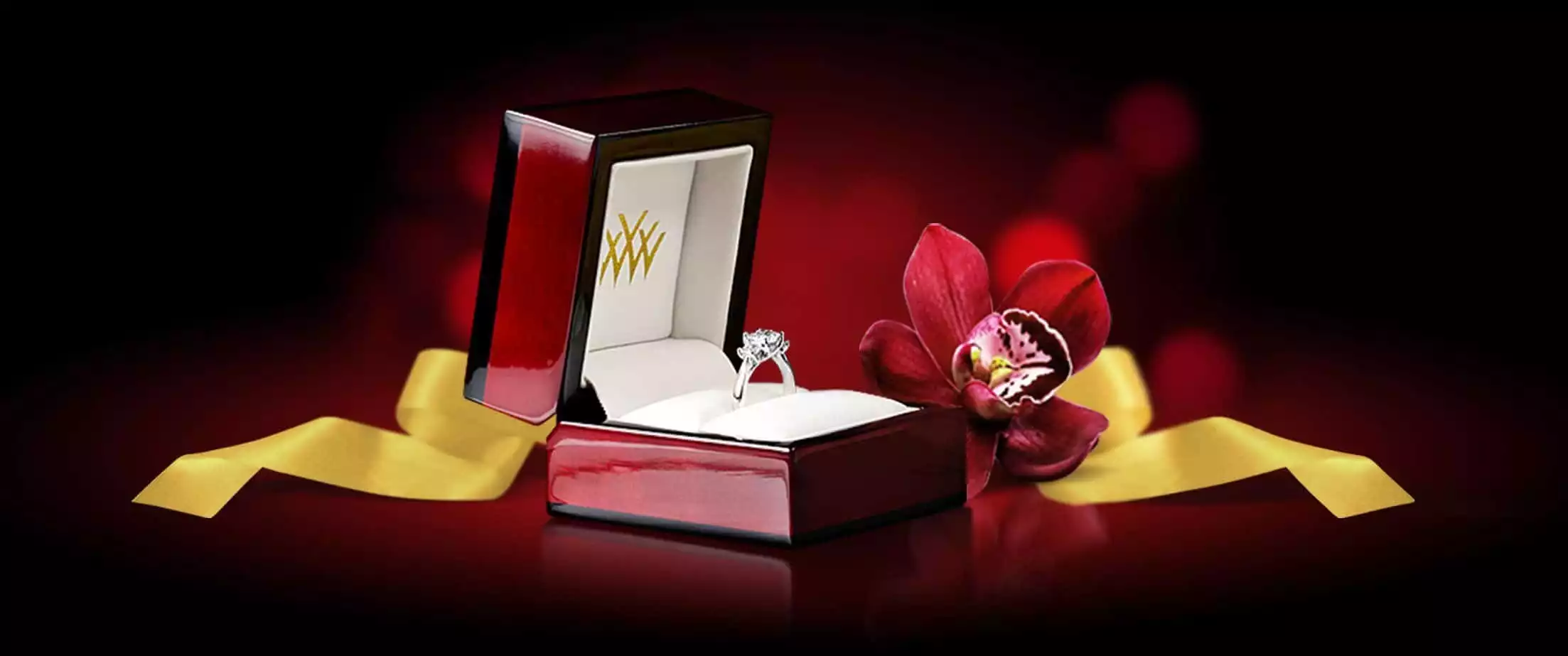 Why Whiteflash is better
Whiteflash is one of the BEST online jewelry retailers I've used. Best in class support, knowledgeable staff, great return policy and an easy to use website. They promote ethicially sourced diamonds and have the credentials to back it up!
Check prices
We earn a commission if you click this link and make a purchase at no additional cost to you.
Whiteflash Diamonds – How It All Started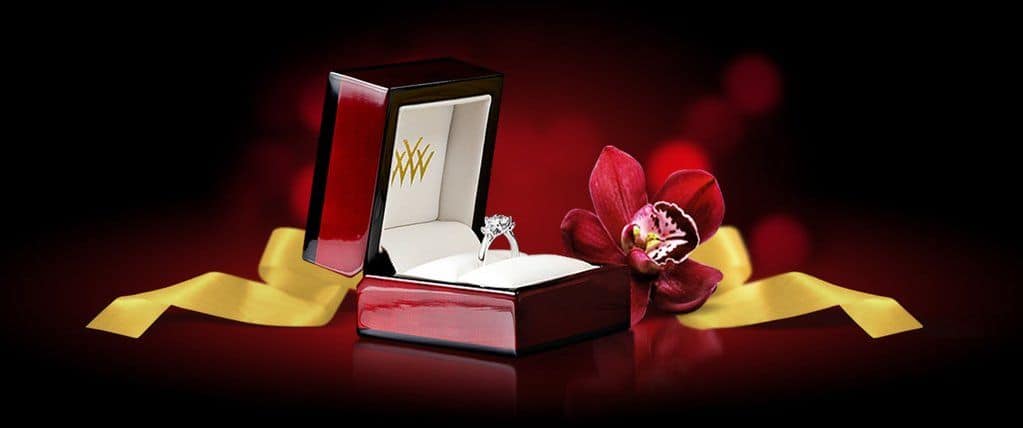 One thing that differentiates Whiteflash Diamonds from many other similar providers on the market is given by the well-known and much appreciated A CUT ABOVE®. This type of diamond cut is considered the ideal and world-class one of the best quality. It means that each diamond is skillfully and carefully cut in such a way that meets all the high standards of the jewelry industry.
The company was launched in 2000, by Brian Gavin which was one of the co-founders. Brian is globally recognized for his diamond research as well as his grading system.
As I said, it all started back in 2000, in the Sugar Land and Houston area of Texas. According to many, the company leads the online diamond industry with an exceptional e-commerce site experience. The Better Business Bureau has given Whiteflash a lot of credit with high honors and the brand's rating has remained A+ since 2004.
In fact, due to its high-quality cuts and its reputation, Whiteflash has gained a lot of new clients through customer referrals , otherwise known as word-of-mouth marketing. Simply put, the brand is now a globally recognized name, known for exceptional customer service and beautiful engagement rings (and beyond).
Whiteflash Diamonds – Main Features
Diamond Collections


A CUT ABOVE®
These are super ideal diamonds that must possess perfect polish, symmetry, and light performance. Moreover, they must pass very strict parameters that are always carefully verified by the company's in-house team of experts. There are several different available sections and you will find all of them on the website:
Hearts and Arrows – the Hearts and Arrows category contains round cut diamonds which feature supreme light performance. Every diamonds that is included in the Hearts and Arrows collection can be situated right at the peak of international cut standards and quality;
A CUT ABOVE® Princess – just like the ones listed above, Princess diamonds are also verified to see if they pass the specific ACA standards that target princess cuts. The diamond must be a square princess cut with a certain length and width ratio. High-quality Princess diamonds should be free from any inclusions which can affect the corners' durability. The center part of the precious stone should lack any light leakage;
A CUT ABOVE® – this is where the company mixes the highest clarity and color grades with optimal light performance. These diamonds are handpicked in order to offer clients greater ease in shopping.
Premium and Expert Collections
These two selections are comprised of precious stones that are more suitable for price-sensitive customers. As the name suggests, these diamonds come with premium characteristics like an exquisite cut grade offered by GIA. Think about them like the ones that almost made it into the Super Ideal Cut category but they didn't pass the entire list of Whiteflash's severe and uncompromising requirements. So, what I mean is you can purchase a diamond from this collection, save money, and receive a very good product. In the meantime, only specialists will be able to tell the difference.
Accurate Information about Every Precious Stone
The company's experts will first collect comprehensive data before doing any type of in-depth analysis. A grading report will show the stone's proportions but the research doesn't stop here. Other types of reviews are involved such as an ASET image, an Idealscope image, and others. All these factors put together will lead to an educated and well-informed decision that is free from any guesswork.
Unlike Whiteflash, most other jewelry vendors are unable to offer extensive information. Another thing that you can receive from the company is a Sarin report which, despite the fact that isn't truly necessary, it represents a nice bonus that verifies the stone's measurements in terms of pavilion and crown angles.
High-Tech Diamond Imaging
It's simply useless to store stunning diamonds if the vending company doesn't also exhibit high quality imagery. Whiteflash takes all these aspects very seriously and they have even created a reliable in-house photography department which has three specialized employees. Both images and videos show the precious stone's beauty as well as its different angles. Some videos are 3D and all the photos are creative.
Finest Engagement Rings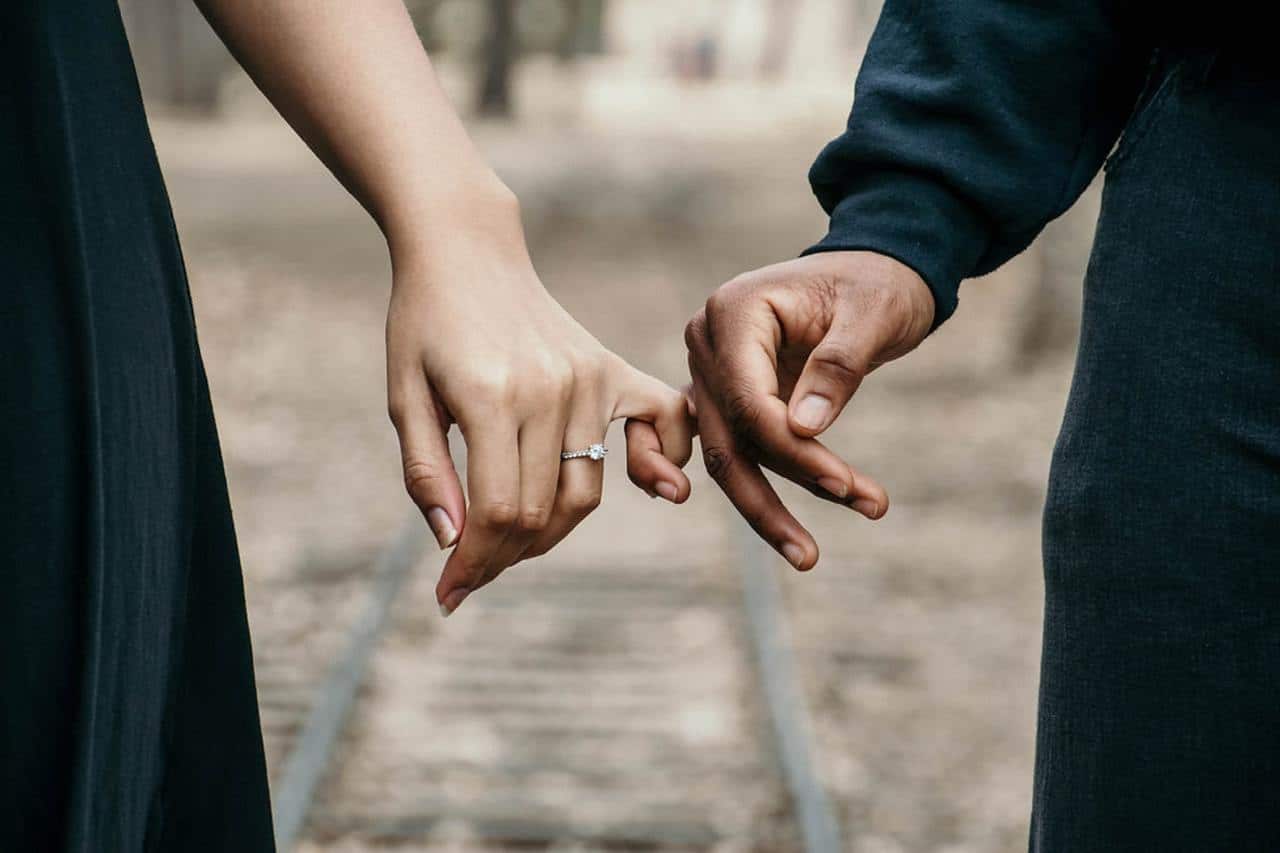 All the products marketed by Whiteflash Diamonds are sourced from some of the best designers on the planet. We all know that a top jewelry designer usually works only with the best collaborators. Moreover, Whiteflash applies certain settings that reach a high precision and level of cut (and curb appeal light sparkle).
These methods are used in such a way that they match each stone's unique beauty. Each label features a large variety of ring settings so it's almost impossible not to find something you truly like. The products range from a minimalistic look and classic pieces to avant-garde and extravagant designs.
One important thing that sets the brand apart (which gives the company a real competitive edge) is given by the possibility to purchase custom-made jewelry. All you have to do is contact Whiteflash representatives, tell them what you desire, and they will do their best to come up with an amazing ring setting. They will send the final result which is virtually created in CAD via email. From there on, you decide whether you place an order or not.
Modern and User-Friendly Website
Searching for the perfect ring can be pretty time-consuming and confusing, especially for first-time buyers. The company's website is updated, modern, and mobile optimized so that window-shopping becomes much easier for potential customers.
It's a combination of neat and chic because there aren't any useless buttons due to the fact that the main menu is streamlined. All it takes are a few clicks. What's even greater about the platform is its comprehensive library where you will find plenty of useful answers to almost any diamond-related question.
On the website, clients will also find a handy search box, modern filters, an easy-to-use shopping cart, and even a live chat.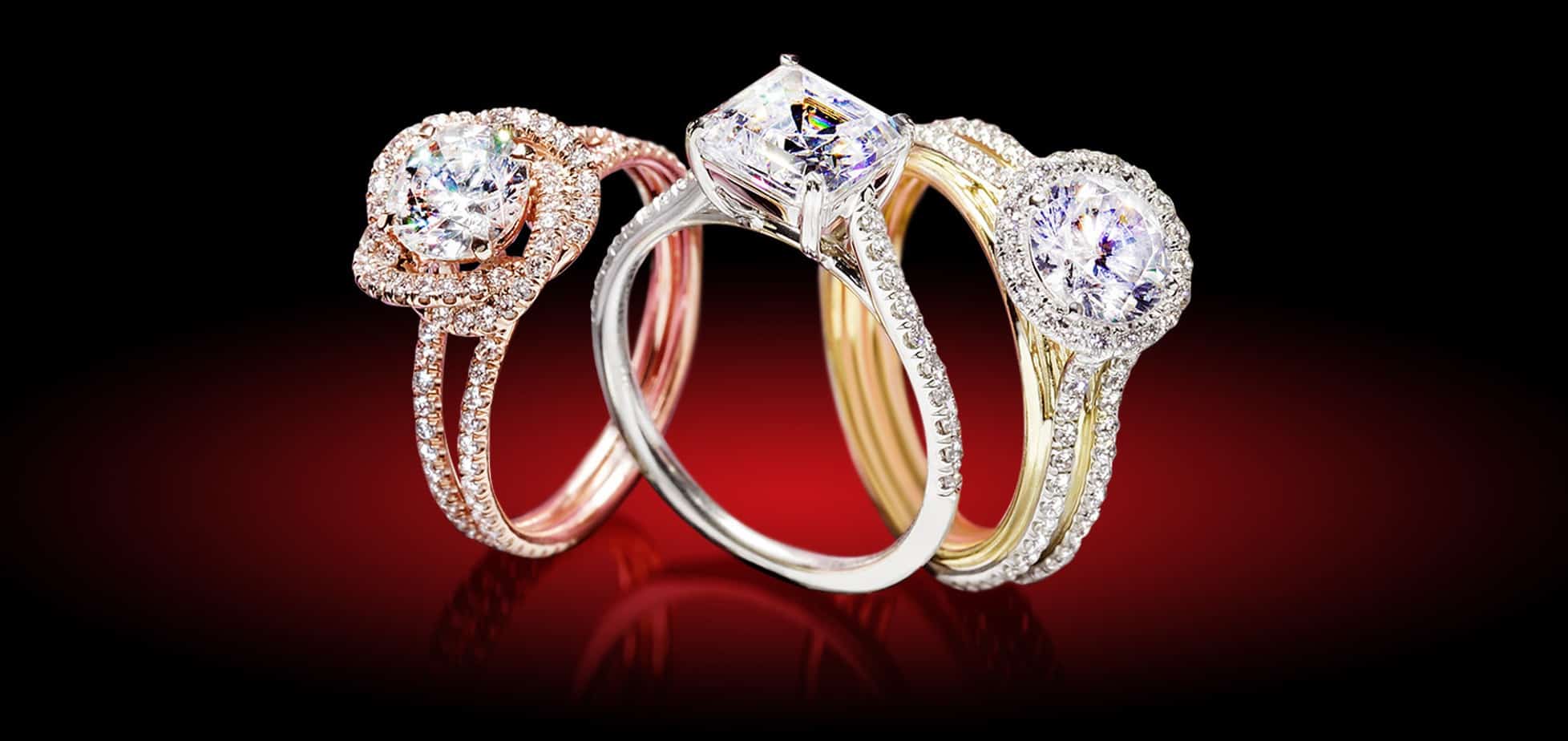 Whiteflash Jewelry Review – Customer Support & Sales Policies
Whiteflash reaches high standards when it comes to customer support and customer service as well as business integrity and product quality. For no less than 14 consecutive years, the company has been given the title of BBB Winner of Distinction which is a great accomplishment. All their policies are consumer-oriented:
Lifetime trade up – all their in-house precious stones are eligible for lifetime trade-up which allows you to upgrade or replace the piece of jewelry you already have with a new diamond as long as the new product costs at least $1 more than the previous one;
Free shipping worldwide – the shipping is fully insured and Whiteflash delivers their items all over the United States and worldwide via FedEx;
One year service plan – for one whole year, your purchase is completely covered for resizing, cleaning, repair, and repolishing – for free!
Ultimate care plan – this 3-year plan is an affordable protection method which covers common problems such as missing stones, repairs, and often met damages;
One year buyback – this is another generous offer from the company's side. Within one entire year since the purchase, if there's anything that requires you to sell the jewelry or raise cash, the company accepts to buy the product back from you while paying 70% of the cost you covered;
Money back guarantee – everything that you purchase from Whiteflash is totally risk-free because you will be backed by one-month money back guarantee.
Our Pick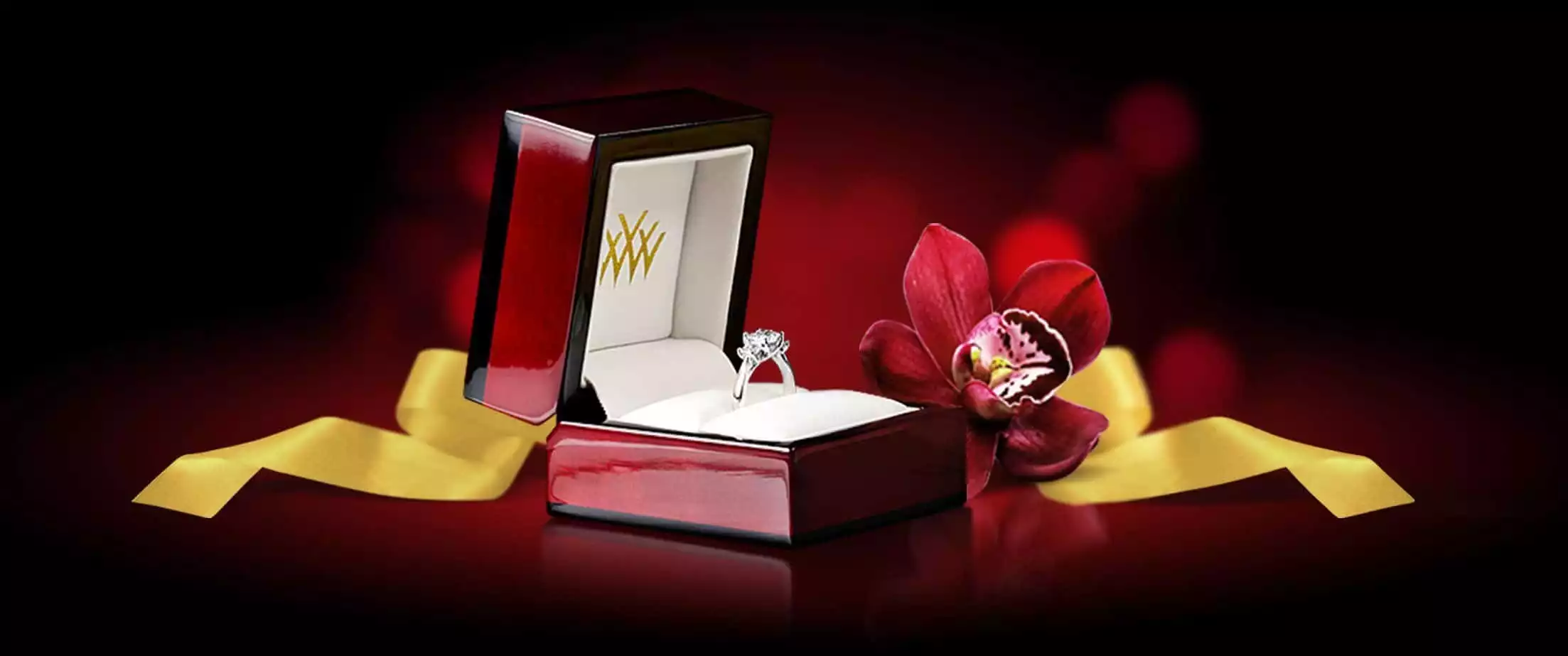 Why Whiteflash is better
Whiteflash is one of the BEST online jewelry retailers I've used. Best in class support, knowledgeable staff, great return policy and an easy to use website. They promote ethicially sourced diamonds and have the credentials to back it up!
Check prices
We earn a commission if you click this link and make a purchase at no additional cost to you.
Whiteflash Diamonds Review – Packaging and Shopping Experience
The company puts a lot of thought and consideration in the way they pack their products. All the diamond rings, earrings, etc. are sent in elegant and tasteful boxes which will definitely amaze the person that receives them.
Diamond rings usually come in lacquered small boxes made from cherry wood and the finishing touches are given by exquisite satin interiors which create a wonderful background for any delicate ring that's nestling there. Each container is custom made to perfectly fit each jewelry piece.
According to clients, the overall shopping experience provided by Whiteflash as an online retailer is delightful. In these conditions, it's quite hard to find any fault. The brand has exceeded many people's expectations by creating a very pleasant e-commerce website which almost feels personal, just like you would feel when looking for jewelry in a brick-and-mortar shop. The checkout process is a simple one, with a number of payment options to select from such as PayPal, credit card, wire transfer, and others. If you decide to pay via wire transfer, you will even benefit from a significant discount.
The shipping covers the entire world and it is free of charge. All these great features are elements of carefully-crafted customer service and they create strong reasons to think that shopping from Whiteflash is pleasurable from start to finish.
Whiteflash Pros and Cons
Advantages – Why Should You Purchase from Them?
Whiteflash offers one of the largest inventories in the world when it comes to super ideal cut diamonds. In their in-house stock, you will find princess and round cut diamonds which are also AGS-certified. Moreover, the company also sells a massive online selection from all around the world;
In terms of quality, Whiteflash diamonds follow strict requirements, especially when it comes to their cut. Besides their popular A CUT ABOVE® diamonds, you can also find a couple of other types of cuts which are marketed at more affordable prices. They are very serious about quality and they express that through detailed images and professionally-made reports;
The company is ISO 9000 certified. In other words, it meets the international quality standards of the jewelry industry;
Whiteflash is the only company that markets super ideal cut diamonds and they aren't shy when it's time to pride themselves with that;
As a client, you will receive a lot of exceptional data such as analysis, light performance imaging, and even visual inspection. All buyers get a complete lab report that contains all those research results;
On their website, you will find jewelry for all budgets. There are three different tiers of diamonds on the site: A CUT ABOVE® (diamonds that are cut to achieve ideal proportions and angles), expert selection (right under the ideal cut section; although these diamonds still receive a very good rating from the accredited institutions, average people cannot tell the difference between them and the ideal cut ones), and the premium selection (GIA Triple-Ex diamonds which cost less but they remain high quality diamonds);
Whiteflash focuses on social responsibility, too. They only market ethically-sourced diamonds. Also, they are members of international organizations that support fair labor and human rights;
The company's staff is well-trained. All the employees are GIA (Gemological Institute of America) trained so they know very well what to recommend, based on your preferences and budget.
Disadvantages – Why Should You Consider Other Options?
You will only find princess or round cut diamonds at Whiteflash. So, if you want another shape, you might want to consider other providers as well;
In the case of their virtual inventory, the company applies a short return window. For all the in-house diamonds, buyers have the possibility to return them within 30 days from the purchase while if you buy something from the company's virtual inventory, you will only have 10 days to send the product back;
There's no lifetime warranty. Instead, they offer a one-year service plan which, despite the fact that it's quite generous, it kind of limits you in case something happens to the jewelry after that period.
Whiteflash Diamonds Review – Bottom Line
If you're looking for ideal cut diamonds, you should know that only a few other online retailers can match the level of quality provided by Whiteflash. In fact, this company is the only one that markets such a broad inventory as an online jewelry retailer.
All their precious stones are imaged, vetted, and prepared for immediate shipping. At Whiteflash, employees are so committed to customer service that they are willing to help all clients make well-informed purchasing decisions. In short, we LOVE Whiteflash here at LYT!
Our Pick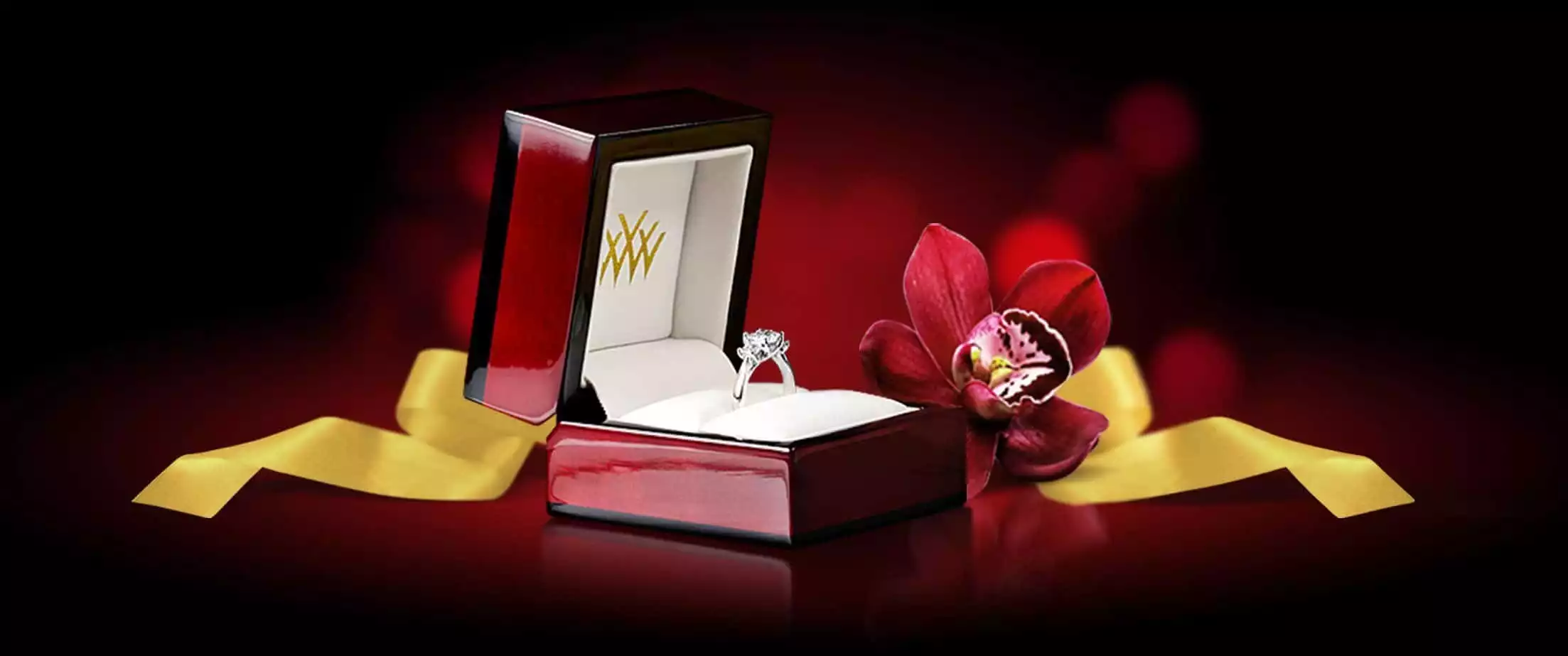 Why Whiteflash is better
Whiteflash is one of the BEST online jewelry retailers I've used. Best in class support, knowledgeable staff, great return policy and an easy to use website. They promote ethicially sourced diamonds and have the credentials to back it up!
Check prices
We earn a commission if you click this link and make a purchase at no additional cost to you.
Recommended Reads: