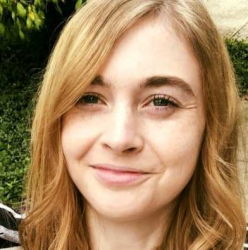 Latest posts by Erin Jamieson
(see all)
Jewelry can be meaningful– but it can also help you pay off debt or just have a little more room in your emergency fund. If you have the jewelry you're not using, 2022 is maybe the best year yet to start selling online. But knowing how– and the best place to do it– will make a dramatic impact on your success.
Selling jewelry online isn't new, and neither are side hustles. But more and more Americans are looking for ways to make money during economic uncertainty. For some, that's an ambitious goal that turns into a life-changing experience, like three black women who have earned over 1 million from their Trade and Travel learning platform.
But while such stories are inspiring, most of us are just looking for ways to clear our clutter and make a little extra money. And even a little bit of both helps.
Earning just a little extra can go towards paying off debts, building safety funds, or simply getting your life organized. In the case of an engagement ring or wedding ring from a relationship that didn't last, it can also mean releasing emotional baggage.
Of course, selling online is not as simple as it seems. You need to know how and where to sell your jewelry. Going in blind can mean your jewelry being undervalued. In this guide, I'll tell you some tips and tricks for how to sell your jewelry online– and the best places in 2022.
What Can I do With Unwanted Jewelry?
We've all been there: a few pieces of jewelry we don't need. For some, that can be an important piece of jewelry that no longer fits their life. For others, it simply means organizing and cleaning out possessions to enjoy what they have.
Unwanted jewelry can be sold, donated, or given to a loved one. If it's jewelry you've somehow outgrown, giving it to a younger relative can be a meaningful and beautiful way to give it new life. But if it's a piece of jewelry that doesn't fit this, selling may pose a compelling option.
Does Jewelry Lose Value?
Of course, before you start selling jewelry, you need to be realistic about how much to expect to earn. For jewelry to hold its value, maintenance is paramount. If your jewelry– used unused- is clean, free of scratches and tarnish, it'll hold value far better than jewelry that hasn't been maintained. Even the finest jewelry drops greatly in value when in poor condition.
What Is the Best Way to Sell Jewelry?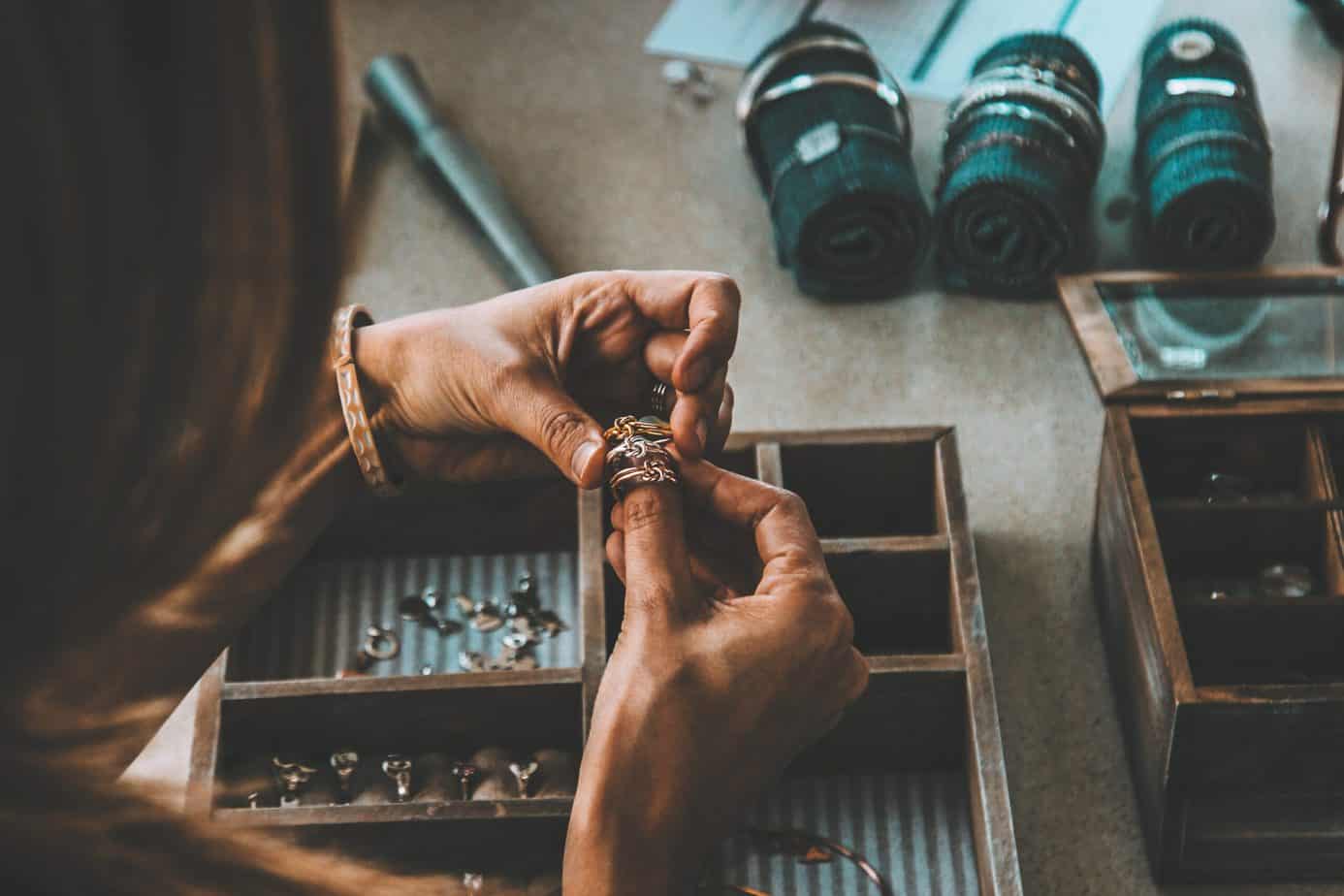 You have several options for selling jewelry. These include pawn shops, fine jewelers, and online platforms. The danger of selling to any pawn shop or even jeweler is if you don't understand the value of your jewelry. Not doing your research beforehand can lead to your jewelry being undervalued. For online platforms, it can mean your listing being missed entirely.
For in-store sales, pawn shops tend to give you a better price than jewelers, as they are not as focused on maximizing profits. You can also try consignment shops before heading to a regular store. But selling online gives you more freedom and control over your sales, not to mention that you have a better chance at reaching a wider audience.
How Much Should I Sell My Jewelry For?
Pre-owned jewelry will go for 25 to 50 percent of its original value in most cases. This may seem low, but that doesn't mean your jewelry has lost that much value. Rather, fine and luxury jewelry are marked up a good deal before it's sold. For luxury jewelry, those markups can exceed 300 percent of the actual value.
Several factors impact the value of your jewelry: brand, condition, and current market value. Luxury designers will sell for more, mostly notably brands like Chanel and Tiffany & Co. If you have original packaging, that also adds to the value of your jewelry. Research your original price, the current market value of the raw materials (precious gemstones and metals), and consider the condition of what you're trying to sell.
How Can I Get More Sales On My Jewelry?
When you sell your jewelry online, you essentially have two options: selling directly to someone else, who will market your jewelry for you– or trying to sell it yourself. Platforms like Etsy, and even eBay are often popular as they allow customers to sell their jewelry at the price they want. The problem? You're in charge of ensuring that your listings reach customers. This may not be a problem for a single item you're trying to sell, but if you have a whole collection, then there are things you need to do to increase your chances of success.
Creating an Attractive Listing
Ever shop for jewelry online yourself? Chances are that you scroll through and click on something that catches your eye. Images are paramount to the success of jewelry sales. Include high-resolution images of your jewelry, preferably from multiple angles. You don't have to be a professional photographer, but your jewelry should be set against a plain background that doesn't distract.
Spruce Up Your Jewelry
Of course, you want to make sure your jewelry looks as good as possible. Clean if you are professional. Polish if needed. If you have the original packaging, show it in at least one photo. Sites will have a limit of how many photos you include, so each should be presenting your jewelry at its best.
Rich Description
Make sure you have a description of the materials and style for your jewelry, as well as where it was purchased from. It's from a highly desired luxury brand, highlight this at the top of your description and in your title.
Optimize for SEO
SEO, or search engine optimization, requires you to use keywords to make it more likely customers will find your listing. Use strong keywords in the title of your listing, as well as in your description and any tags you're allowed to add. You can use a free keyword tool to get started. I also recommend watching the beginner's guide to selling online if you plan on selling many pieces of jewelry, or even other products from your home.
Understand the Market
Search the site you're selling on to see what other types of listings exist which are similar to what you're trying to sell. Note typical prices, presentations, and keywords used.
What Is the Safest Way to Sell Jewelry Online?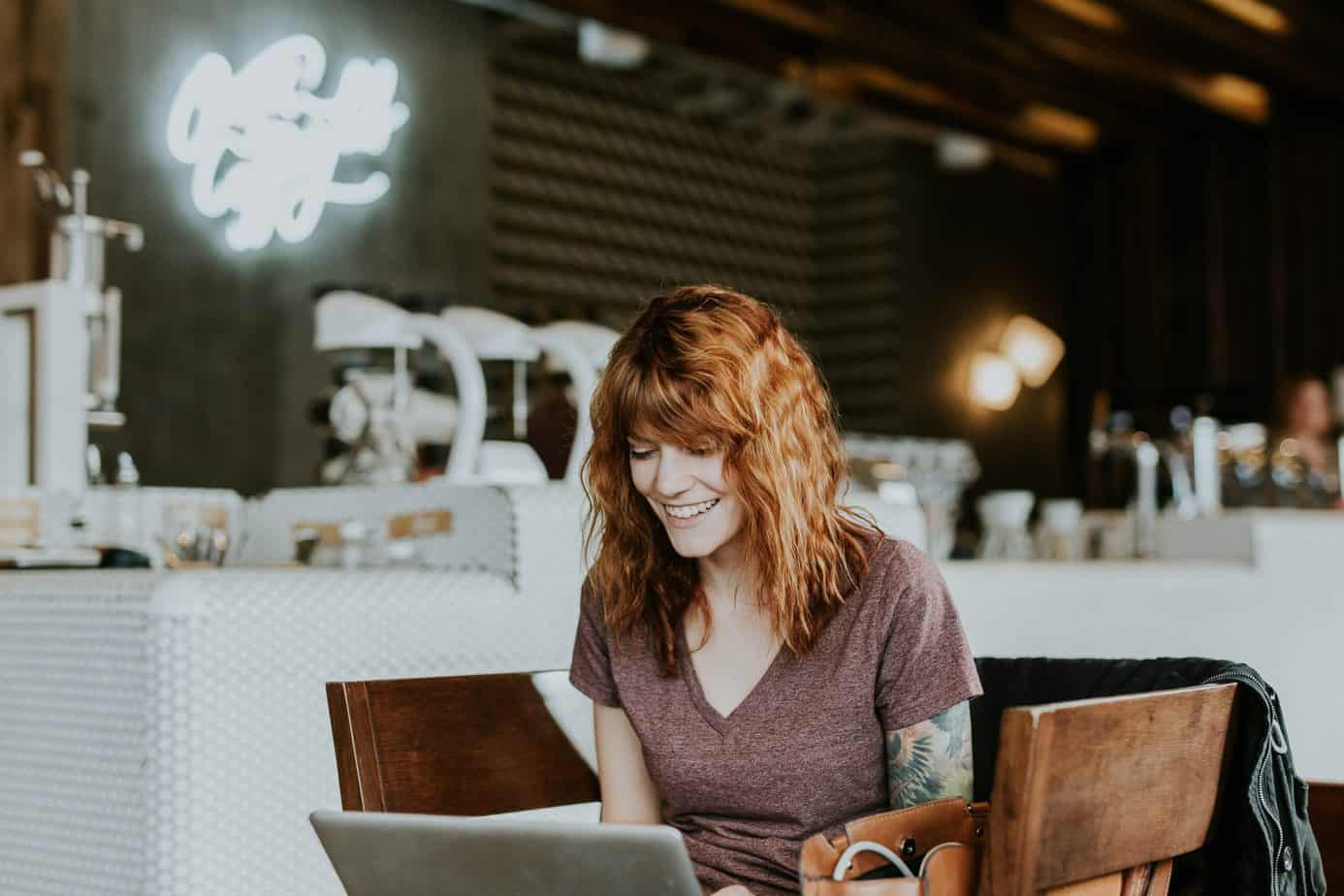 To select the best place online, you need to consider first and foremost if it's a secure website. Check external customer reviews and the Better Business Bureau. Any rating on BBB that's lower than an A- I'd recommend caution. If it doesn't have a BBB profile, it may be based in another country or simply be a small jeweler. That's not immediately a red flag, but it does require looking for information– and reviews– outside of their website.
Make sure the web page has a secure symbol at the top of your browser. You'll also want to check disclaimers and terms of use, as well as policies such as removing listing or withdrawing offers, if applicable.
How Can I Sell Jewelry Online Legally?
You don't need to worry too much about selling a piece of jewelry to a jeweler, or even a collection. However, setting up your online store is a little different. Platforms like Etsy are a great place to start, as they mostly guide you through the process of setting up your site and account. If you choose to set up your website, you'll need to go through other procedures to make sure it's done properly.
If you are considering opening a jewelry business, I recommend reading How to Start a Jewelry Business. This post covers some of the tricky issues with registering with a bank, taking care of taxes, and more.
Where to Sell Jewelry Online: My Picks
My recommendation is to consider a few, and, if possible, ask for a quote from more than one so that you can compare to make sure you're getting the best deal. These places are suitable for a piece or several pieces of jewelry. If you want to create your store, Etsy may be a better bet.
My Selection Criteria
These places are great places to sell online because I made sure I did my research. These include businesses with a robust reputation and transparent policies. High customer reviews was an important factor, as was level of expertise. Every place I've selected is safe and secure to sell with, offers fair prices, and guides you through every step of the process.
Best for Vintage and Luxury Jewelry: Circa Jewels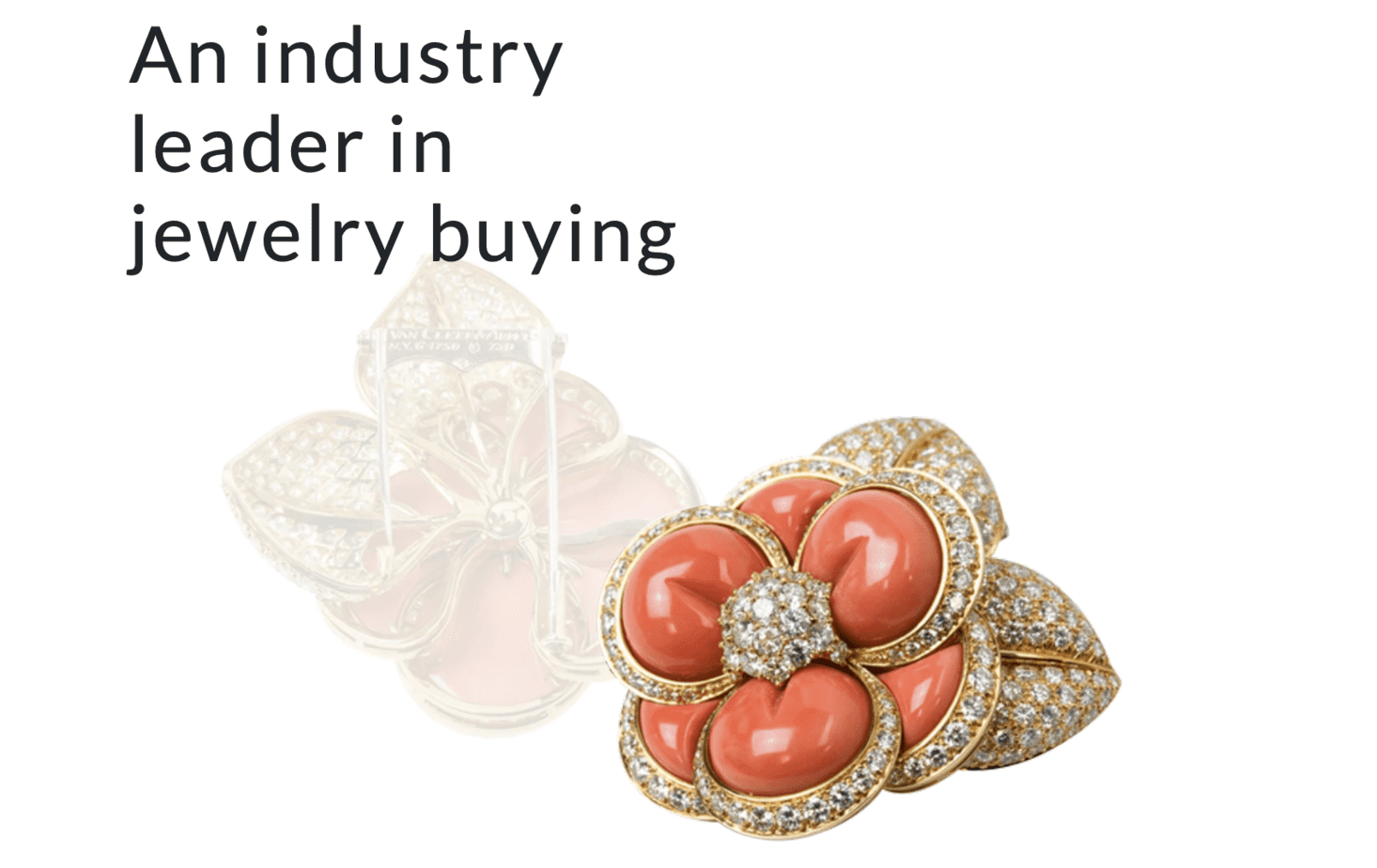 Circa Jewels have two decades of experience purchasing and selling jewelry. To date, the company has served tens of thousands of customers and paid over $500 million collectively. They focused on flexible, personalized selling, with the option to sell online or at one of their physical stores. They specialize in fine diamond jewelry and luxury brands.
What type of jewelry can you sell?

Circa Jewels buys diamond jewelry, fine jewelry, and watches. They are keen on luxury brands such as BVLGARI, Rolex, Cartier, Van Cleef & Arpels, and Patik Philippe, but it doesn't have to be a well-known brand–but it must be fine jewelry. They are specifically looking for vintage and antique jewelry.
Styles they look for include: Antique, Edwardian, Georgian, Art Nouveau, Belle Epoque, Art Deco, Retro, and modern. They are always looking for diamonds, emeralds, sapphires, and rubies. They also love vintage and designer watches, loose diamonds, and diamond rings. However, they will not buy any lab-grown diamonds. Click Here for the List of Watch Brands.
How does selling jewelry work?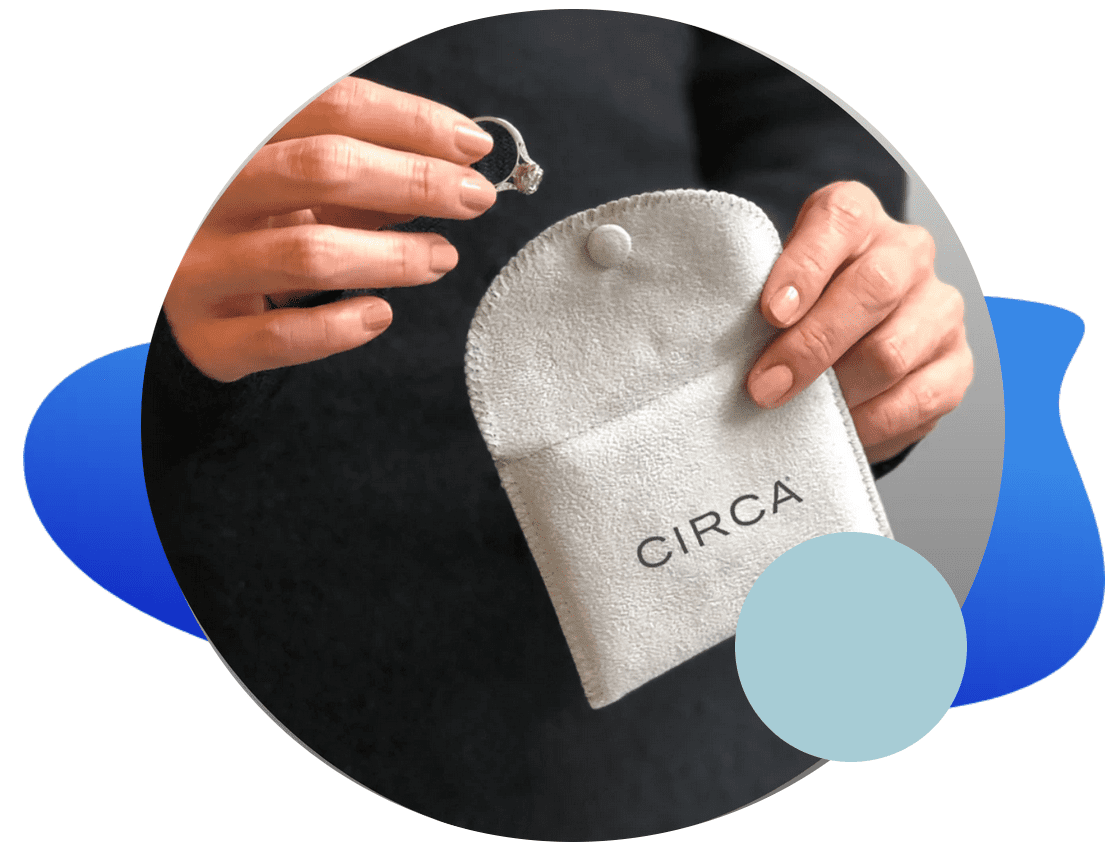 You can sell jewelry online or by booking an appointment at a location near you. An in-person appointment means you'll meet with a specialist, have a consultation, and receive an offer. For online, start by sending a detailed description and photos. You'll receive an estimated quote and evaluation.
Payments are made by your choice of check, bank transfer, or gift card. You're not obligated to sell upon receiving a quote and there are no fees for consultations.
Are there any fees?
There are no fees to sell to Circa Jewels, and no penalties if you decide not to accept an offer.
How do I start?
If this sounds like a great place to sell your jewelry online, Click Here to Get Started.
Best for Selling Your Jewelry on Auction: Worthy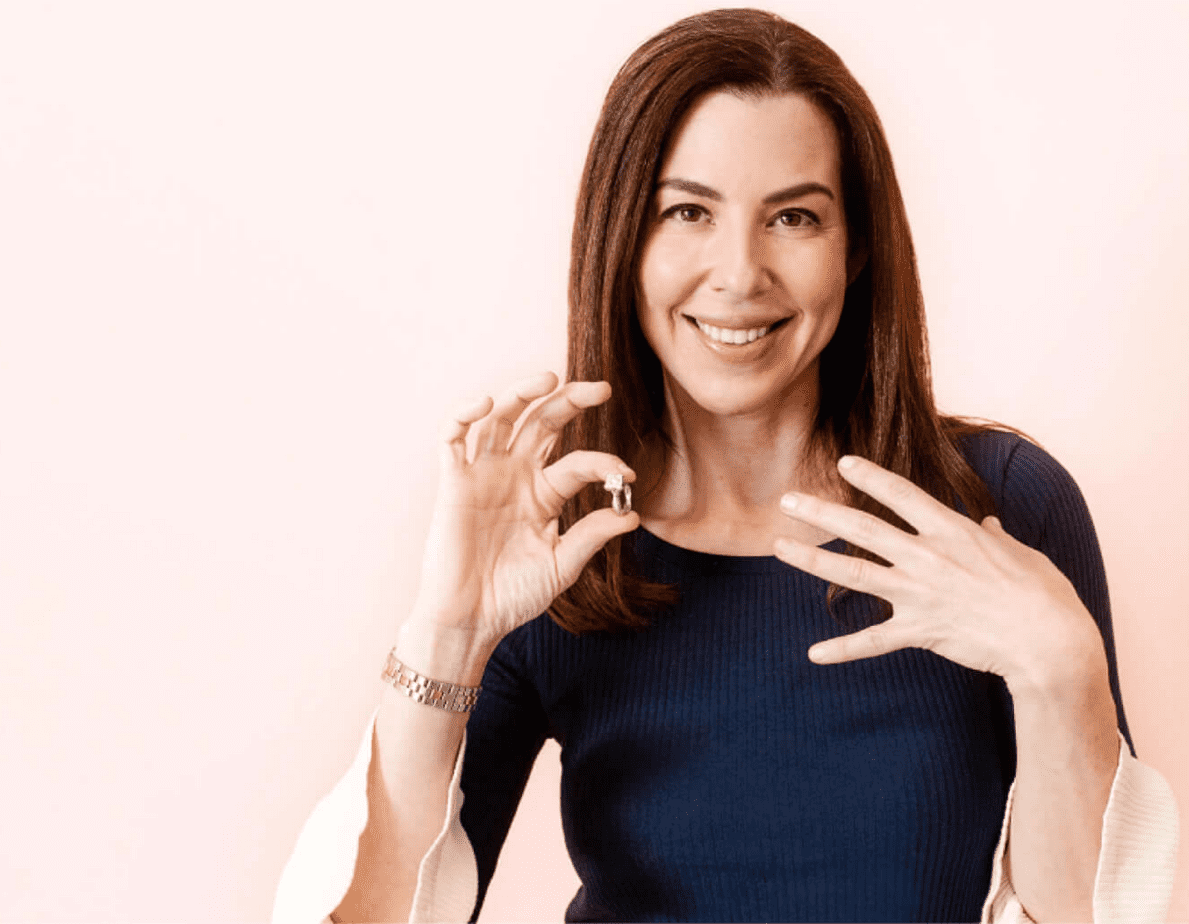 Worthy allows you to sell jewelry online through an auction-house model. But unlike eBay, where you're on your own, Worthy pairs you with experts in the industry, providing you with perks like full insurance coverage for shipments, professional grading, and cleaning, an account manager that gives you oversight from start to sale. This is a middle ground option for anyone who likes the auction house perk of potentially getting a higher bid– but also wants some assistance and security.
What type of jewelry can you sell?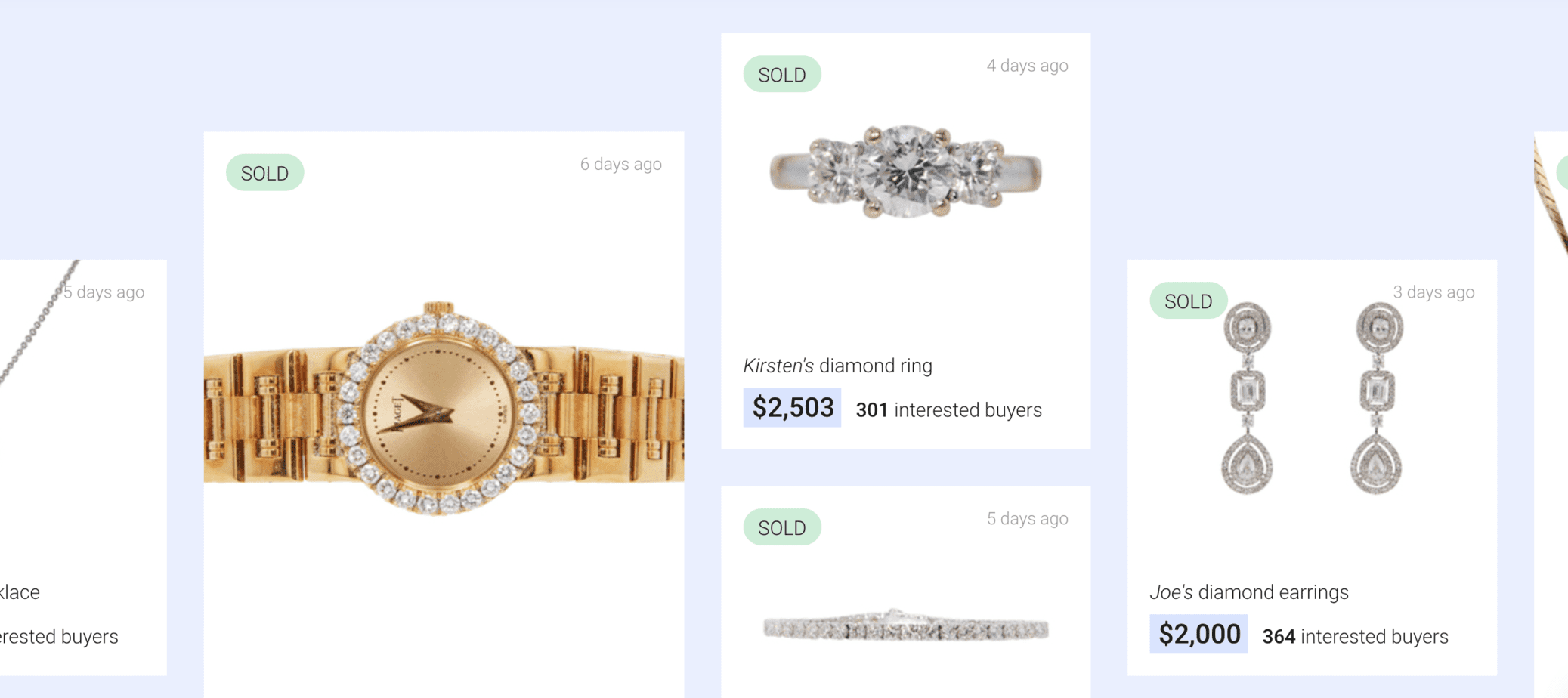 Worthy accepts the following: diamond jewelry (including rings, bracelets, necklaces, and earrings); designer jewelry (including Tiffany & Co, Cartier, Harry Winston, and Tacori); and luxury watches (such as Rolex, Cartier, Omega, Breitling, Tag Heuer, and Patek Philippe).
How does selling jewelry work?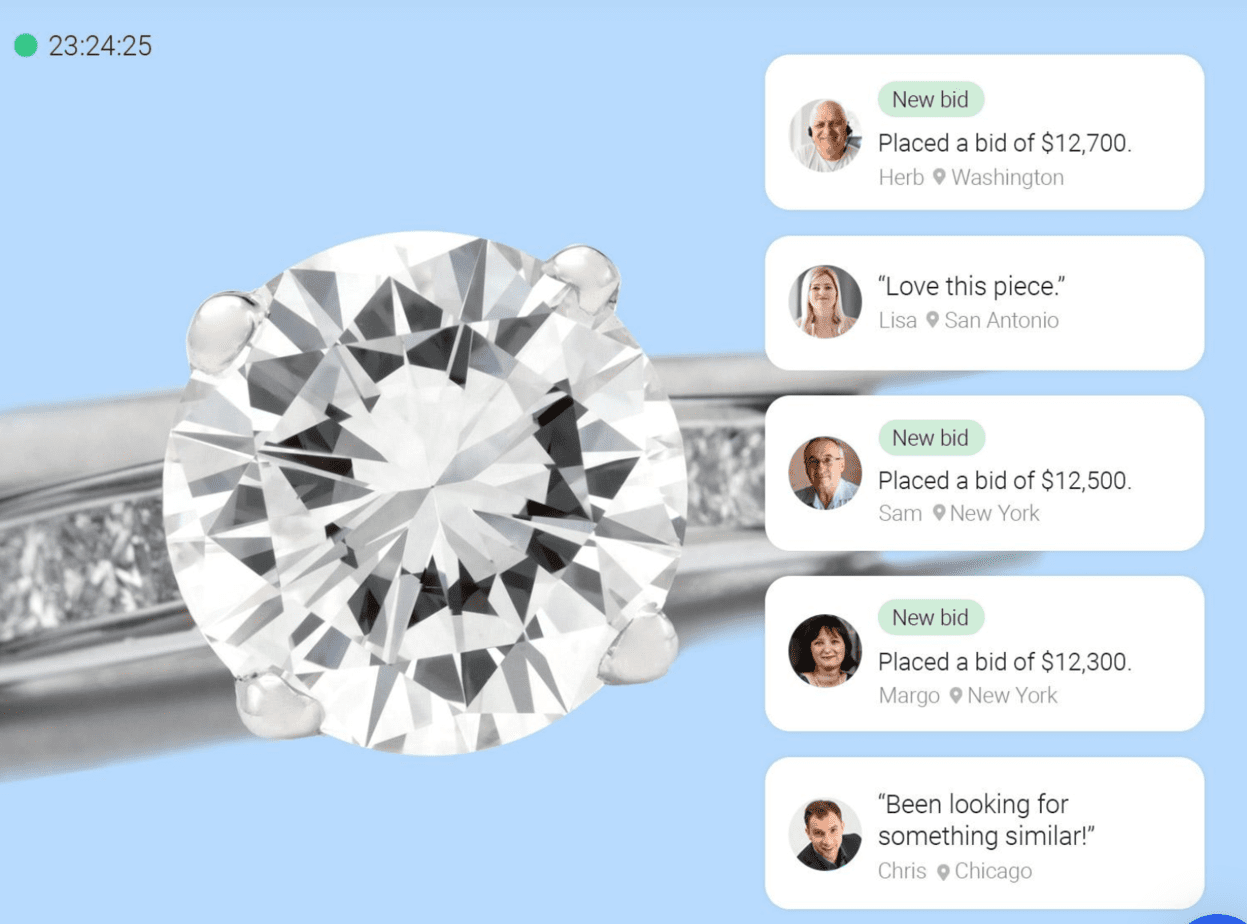 Selling your jewelry occurs in three steps, and you'll have a personalized account to see where your jewelry is in the process.
Jewelry Preparation

: You'll ship your jewelry via FedEx (prepaid), all insured by Lloyd's of London. Upon arrival, jewelry will be prepared for auction. This includes professional photography, cleaning, and GIA grading.

Auction:

After your jewelry is ready, it'll be placed on the market. You'll work with your auction manager to set a

reserve price

— or the lowest amount you're willing to sell for. Should that minimum price not be met, you have the option to accept the highest bid or have it returned to you for free.

Payment:

You'll receive money based on your payment method within 1 to 5 business days. Your final payment will be the highest bid minus the fee to post on the platform.
Are there any fees?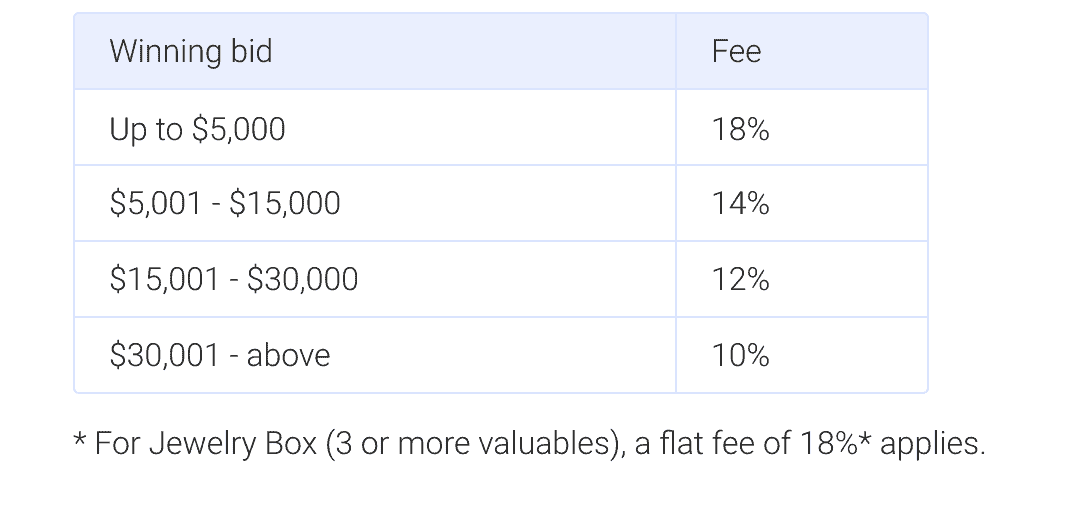 Worthy.com does not charge for shipping or any flat fees upfront. You also won't be charged if you chose not to accept an auction bid that doesn't meet your reserve price. However, you will be charged after your sale. Worthy takes a portion of your proceeds based upon the value of the sale, as noted in the chart above.
How do I get started?
Click Here to Sell Jewelry on Worthy.com.
Best For Used, Broken, and Other Jewelry: Sell Your Gold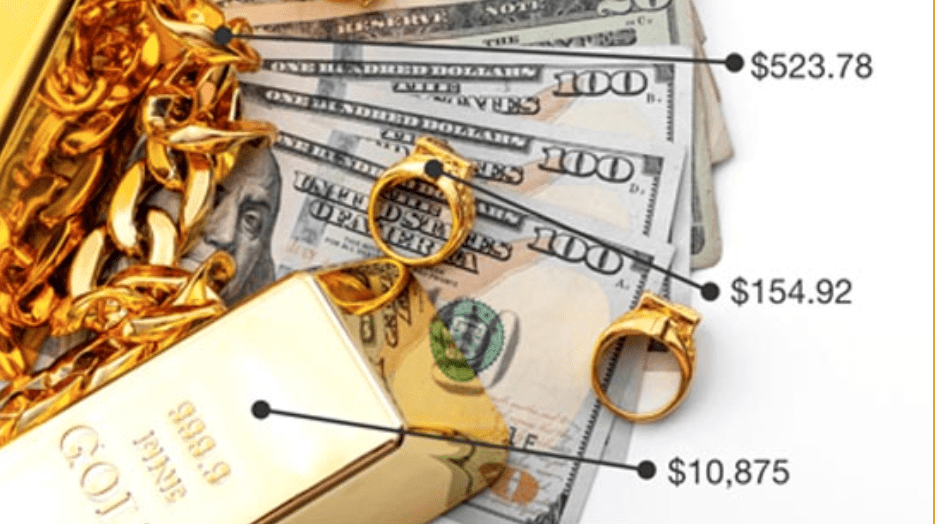 I admit, Sell Your Gold looks gimmicky at first glance– but the true story is far different. This company holds an A-plus with the Better Business Bureau, an average of 4.8 out of 5 stars based upon over 5,500 ratings on TrustPilot, and positive reviews elsewhere. Not only that, but it's one of the few reputable places where you can sell jewelry that's not in great condition. Granted, you'll get less for broken jewelry– but it's a great way to clear your clutter and cut back on waste at the same time. The process is easy and comes with perks like price matching and quick payments. They also have over 5 decades of experience.
What type of jewelry can you sell?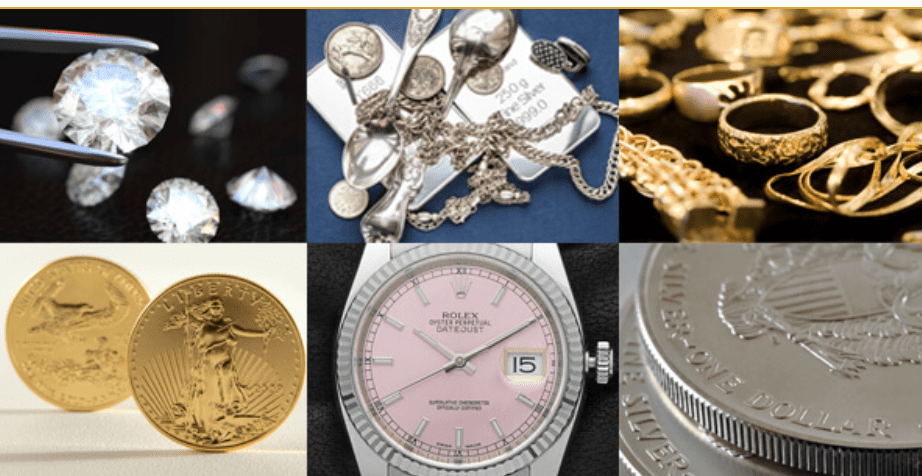 You can sell almost any type of jewelry– whether that's used or new, broken, scratched, or in prime condition. They buy silver, platinum, gold, diamonds, precious gems, luxury watches, rings, bracelets, necklaces, and earrings. They also buy vintage and antiques.
How does selling jewelry work?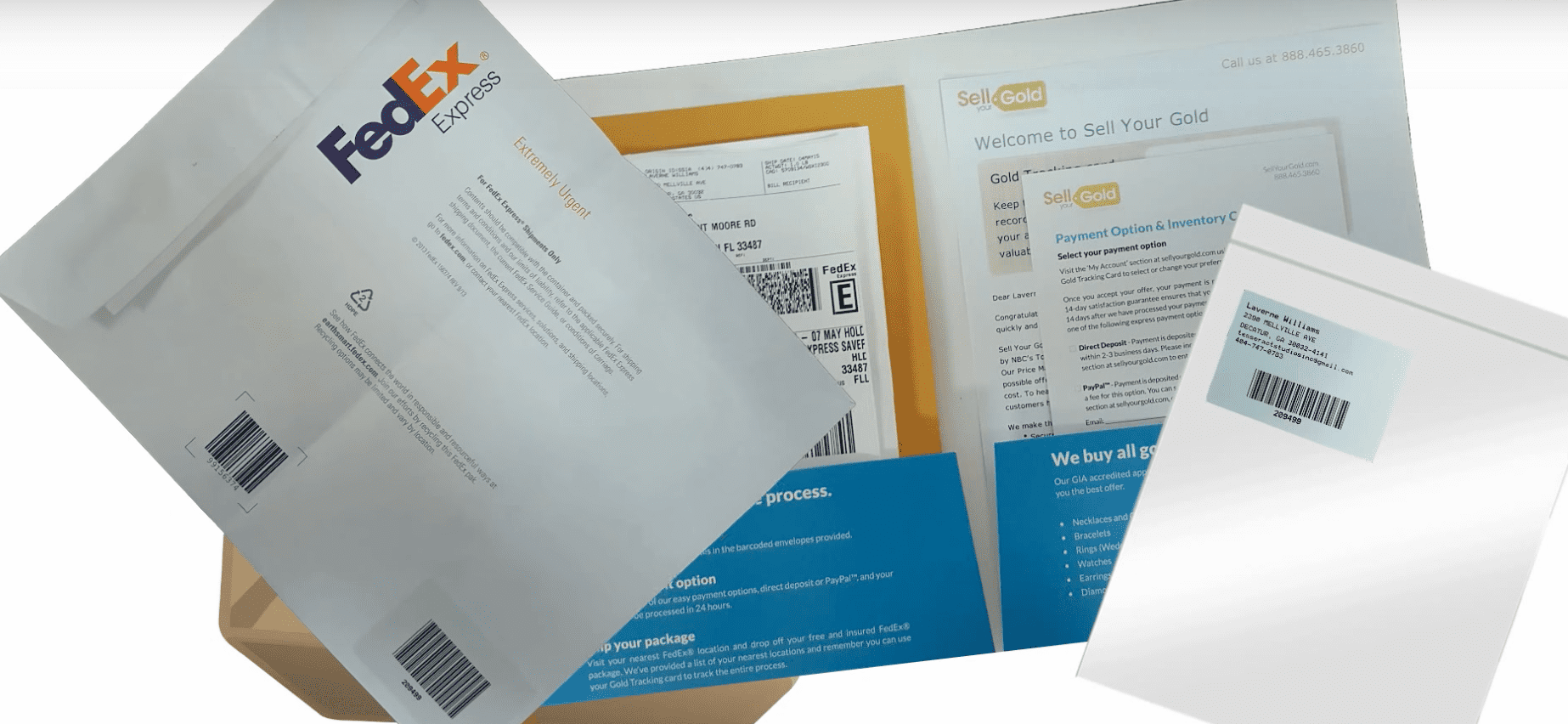 Selling with this platform also occurs in four steps, though the selling process is much shorter, as it doesn't involve an auction.
Fill Out the Initial Form:

The form involves supplying basic information, such as your name and address. You'll be shipped a free appraisal kit.

Review Appraisal Kit and Ship Items:

You'll receive your appraisal kit, which allows you to ship your items securely. The appraisal kit includes a welcome letter, insured FedEx label, padding for safe shipping, a customer return card, and packaging and shipping instructions. They're currently offering a 5 percent bonus card, which can be applied to your offer if you ship it back. All shipments are insured for up to $100K. Shipping also includes door-to-door tracking.

Review Your Appraisal.

Appraisals are video-recorded and monitored. Your appraisal will occur quickly, and then your items will be locked up and secured as the company awaits your decision. Appraisals are made by experts in the jewelry industry.

Accept or Decline.

You now can either accept or decline your offer. Returns are free and secure and you won't be charged anything. If you accept, you can choose to be paid via direct deposit, PayPal, or check. Your payment will be processed within 24 hours. They also offer price matching, so it's very wise to compare shops first and have a competitor's quote.
Are there any fees?
There are no fees for any services. Shipping is free, returns are free, and appraisals are free, regardless of whether you accept an offer or not.
How do I get started?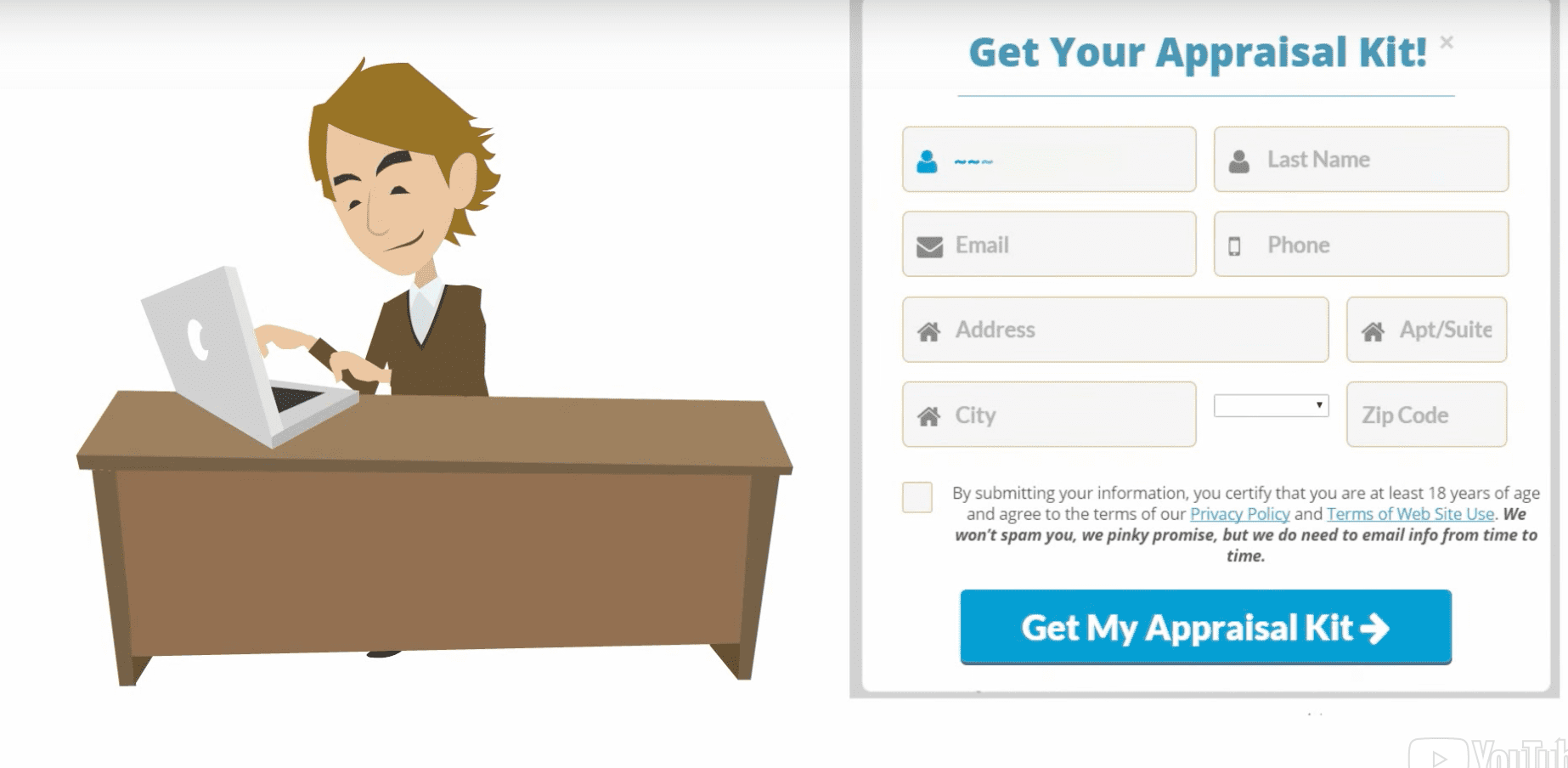 Click Here to Order Your Appraisal Kit. (scroll down the page until you see the form seen above.
Frequently Asked Questions
Question: Which jewelry brand has the highest resale value?
Answer: Luxury jewelry brands have the highest resale value. Topping the list is Van Cleef & Arpels, followed by Louis Vuitton, Hermes, Chanel, Rolex, and Patek Philippe. Tiffany & Co also tend to have a fairly decent resale value.
Question: Can I make living selling jewelry?
Answer: Making living selling jewelry with your own business or Etsy shop isn't impossible, but it's challenging and can take time. Consider that there were 4.3 million sellers on the platform as of 2020. Yet, the median shop makes only about 20 sales per month. The average salary for having your arts, crafts, or jewelry shop is $49,000 annually– but this is an average, including outliers. When you factor in fees for posting to the platform, some data suggests that the typical seller makes only $200 to $300 net profit per month. Strong SEO, business savvy attitude and information, and perseverance are key. For most, it's a side hustle.
Question: How do I make my jewelry shiny again?
Answer: If you're looking to sell your jewelry online or elsewhere, you want to make sure that it's in the best condition possible. A professional cleaning will help your jewelry get back its luster. Some use vinegar and a baking soda solution with cool water and a damp cloth– just make sure your metal will react well to this mixture. A soft bristle toothbrush can be used to clean out crevices. There are also professional jewelry cleaners you can buy on Amazon.
Final Thoughts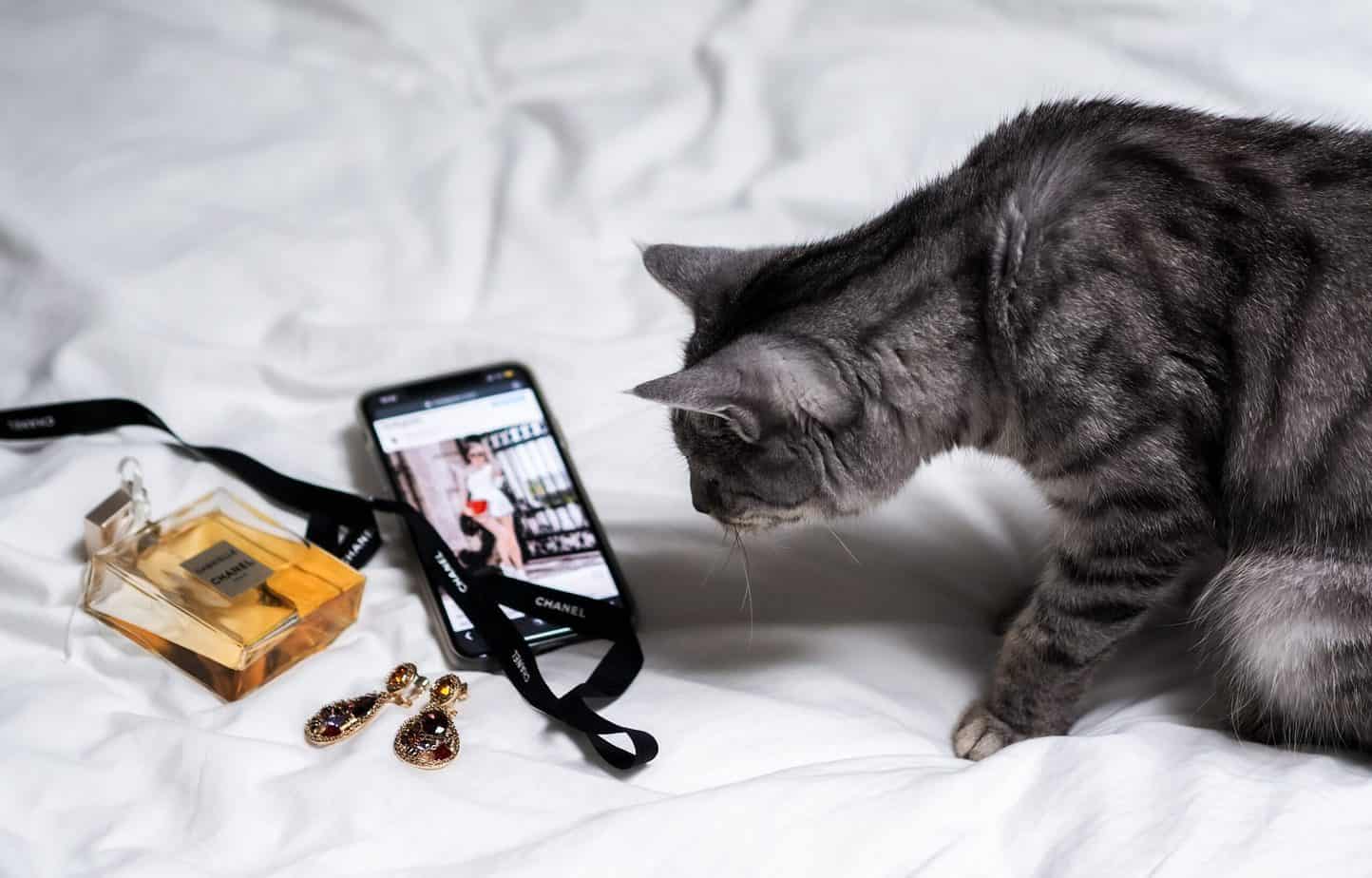 Selling jewelry online is convenient and a way to clear clutter and make a little money. Of course, being selective about where you sell is important– no matter if you have a watch, an engagement ring, or other fine jewelry. Comparison shopping and asking questions ensure that you're putting your best foot forward to advocate for yourself. Instead of settling for your first offer, do your research to see how much your jewelry is worth. Don't expect to make huge profits, but take the steps you need to for the best deal possible.
Final Selling Decision
If I had to select just one of these places to sell online, it would be Circa Jewels. It's a no-fuss process, with excellent customer service, transparency, and a great selling experience overall.
Looking for more useful readings? Check out: