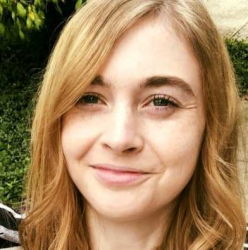 Latest posts by Erin Jamieson
(see all)
If you have a diamond necklace that you're not wearing, this year may be the best yet to sell online. But knowing the right places to sell can make a difference between fetching a great price and having a terrible experience.
While diamond jewelry remains popular, buying it may be a real challenge for Americans in 2021. Supply chain problems are predicted to make diamond necklaces more scarce, both from the lack of retail workers and also from delayed shipments. Even now, fine jewelers are boosting holiday hiring– earlier than previous years.
Supply chain problems for jewelry manufacturers will cause prices to spike and less variety, as reported by the New York Times. Some argue that the global pandemic was a wake-up call for the fine jewelry industry, whose supply chain and sales tactics remain largely traditional. More and more companies and jewelers are changing their business models, updating their online presence, and problem-solving obstacles they may face in the coming months.
Of course, it's hardly a simple feat. While diamond necklaces remain popular and timeless, there's only so much jewelry can do to grapple with current supply chain issues. The result? While Americans will still be shopping for diamond jewelry this year and in 2022, they either have to pay more or settle for a smaller carat size.
This is why selling a diamond necklace right now is a wise idea. Many consumers will be looking for a good deal and be more open to preowned jewelry. With higher demand, you may also get a better price for your necklace compared to inflation in previous years.
But knowing how and where to sell your diamond necklace makes a difference in how much you'll capitalize on that. I'll point you to the steps you need to take to sell your diamond necklace, then to some of my favorite places to sell online.
Should I Sell my Diamond Necklace?
Whether or not you should sell your diamond necklace is a personal choice. If it's meaningful to you, and you don't need the money, you should never feel pressured to sell. But if you're debating whether or not it's worth selling, consider that there are places that buy broken jewelry or necklaces with defects. Of course, this limits where you can sell, and how much you can make.
What do I do With Unwanted Jewelry?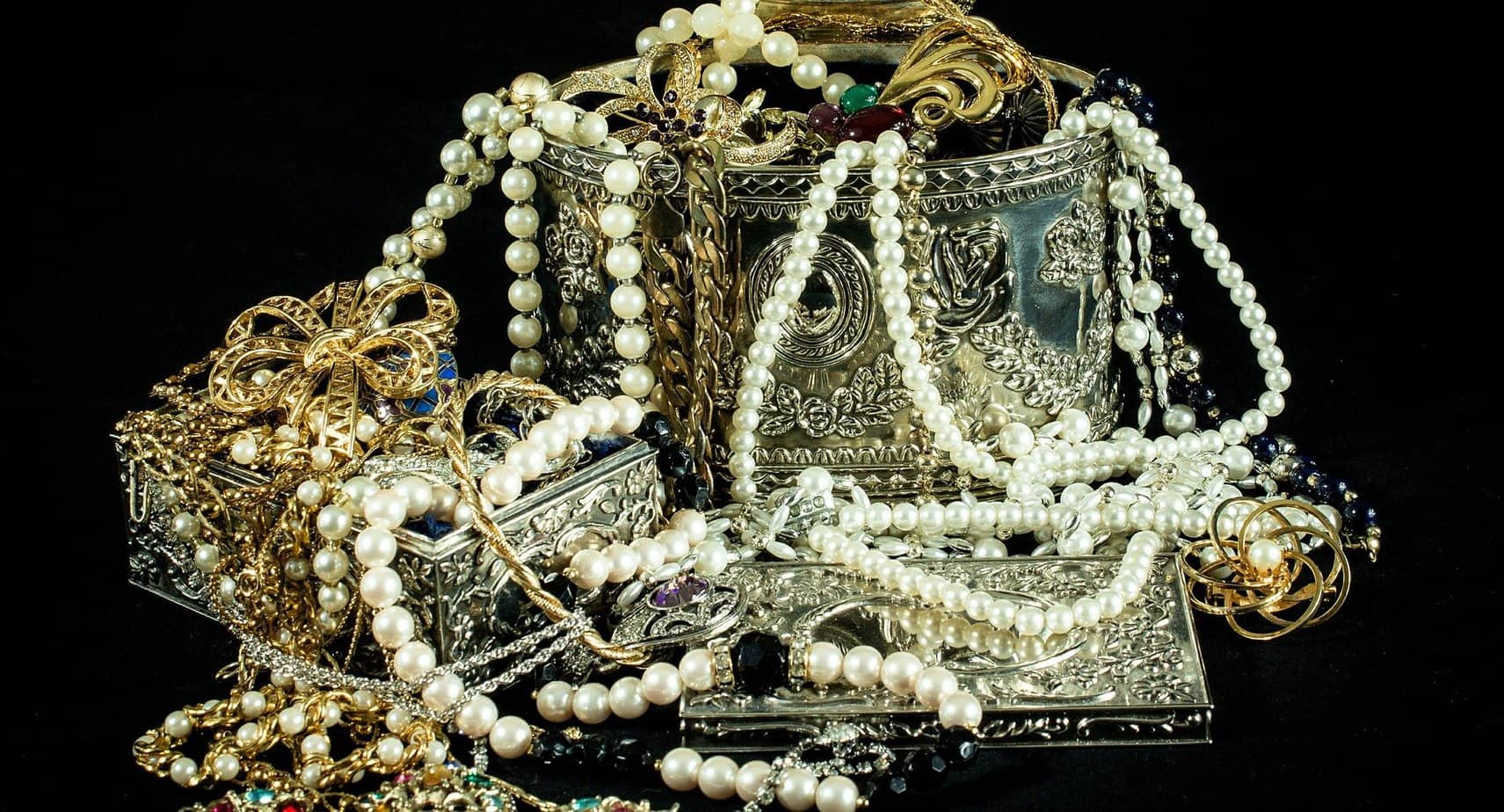 To clear clutter, you have several options. You can pass your jewelry down to another family member, sell it, or donate it. Granted, donating jewelry is often focused more on everyday, casual, and costume jewelry, but there are places to donate fine jewelry as well. Just make sure you do your research: some scams are posing as non-profit organizations.
Is Now a Good Time to Sell Diamond Jewelry?
Now is an excellent time to sell a diamond necklace or other diamond jewelry, and likely to remain so for a while. Even without the supply chain problems, diamond jewelry remains popular and would have been in demand. Of course, you also need to be prepared. The best time to sell diamond necklaces is when you have time to research.
How Do I Sell my Diamond Necklace?
This is where many people make mistakes. Knowing how to sell your diamond necklace and conducting research will make a world of a difference. Whether you're selling online or in person, there are some great places- and poor places– to sell. And even if you're trying to sell your diamond necklaces to a reputable place, knowing how much your necklace is worth– and savvy ways to sell– can make a difference in your final offer.
How Much is a Diamond Necklace Worth?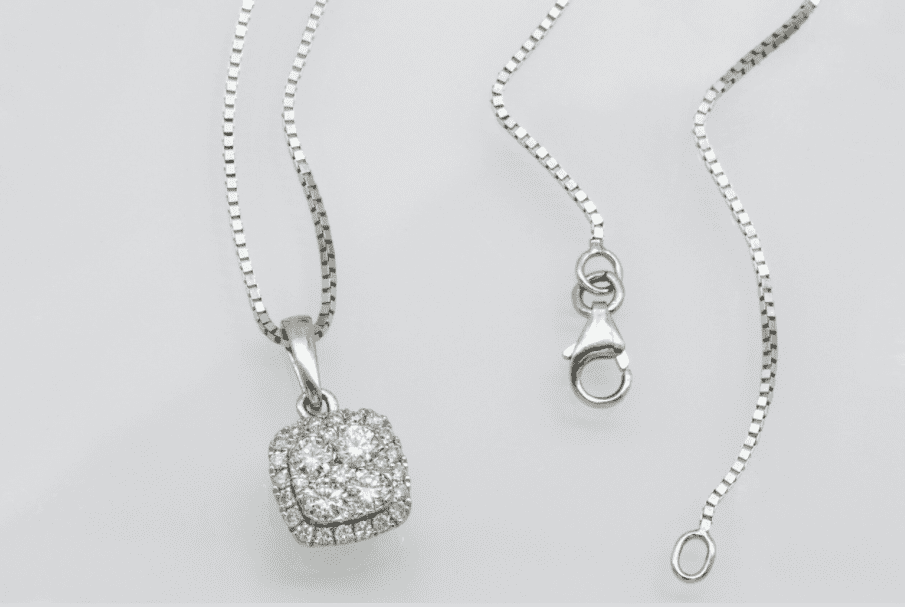 How much a diamond necklace is worth is hard to pinpoint. As is the case with all diamond jewelry, the value will be determined by a few quality factors. These include cut, clarity, color, carat, and metal type. A brand can also play a role, especially if it's a desirable luxury designer. The condition of your necklace also matters.
Cut
The round brilliant cut is the most expensive type of cut for rings and necklaces. Other desirable cuts include cushion, oval, pear, princess, heart, marquise, Asscher, and sometimes emerald. Other cuts are not inherently bad but will fetch less.
Color
Except for rare fancy colors, colorless diamonds will be the most valuable, followed by nearly colorless. Diamond necklaces with a faint yellow hue may be hard to sell and won't fetch nearly as much.
Clarity and Carat
While carat size will always be a factor, clarity, along with color, may very well play a larger factor in how easy your diamond necklace is to sell. Of course, the more inclusions (imperfections) the lower in value your diamond necklace is.
Metal Type
One factor that is sometimes overlooked is the metal of your necklace chain. Gold (14K and up) will fetch more than silver. Platinum generally fetches more than gold. And, curiously enough, yellow gold has a notably higher resale value than white gold.
Do Diamond Necklaces Have Resale Value?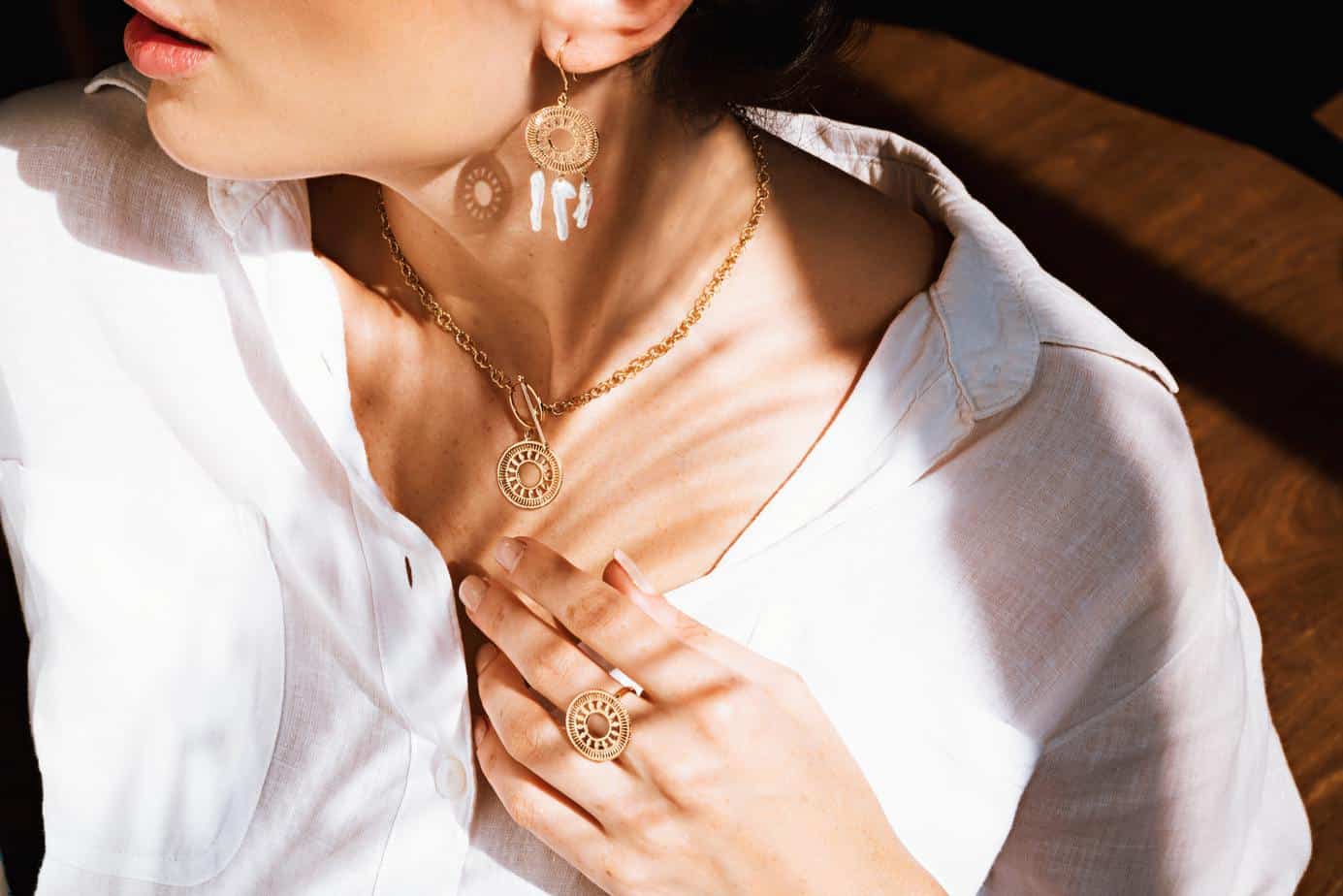 Diamond necklaces do have resale value, as all diamonds and diamond jewelry do. You can research what other necklaces are selling for, but you'll need to deduct the markup for most diamond necklaces on the market.
Why is Diamond Necklace Resale Value Low?
The problem is that jewelers mark up diamonds and diamond jewelry. It's not that diamonds are losing value, but that jewelers are pricing high to make a profit. And while this is true for a range of industries, markups are especially prominent for diamonds and diamond jewelry. Diamonds can be marked up as high as 200 percent. However, a rough average is 50 to 100 perfect from wholesale to retail. Keep this in mind when comparing other diamond necklaces on the market. Fluctuating demand and brand name are other reasons why it's tricky to directly compare your diamond necklace to those being sold on the current market.
How do I Find Out What my Diamond Necklace is Worth?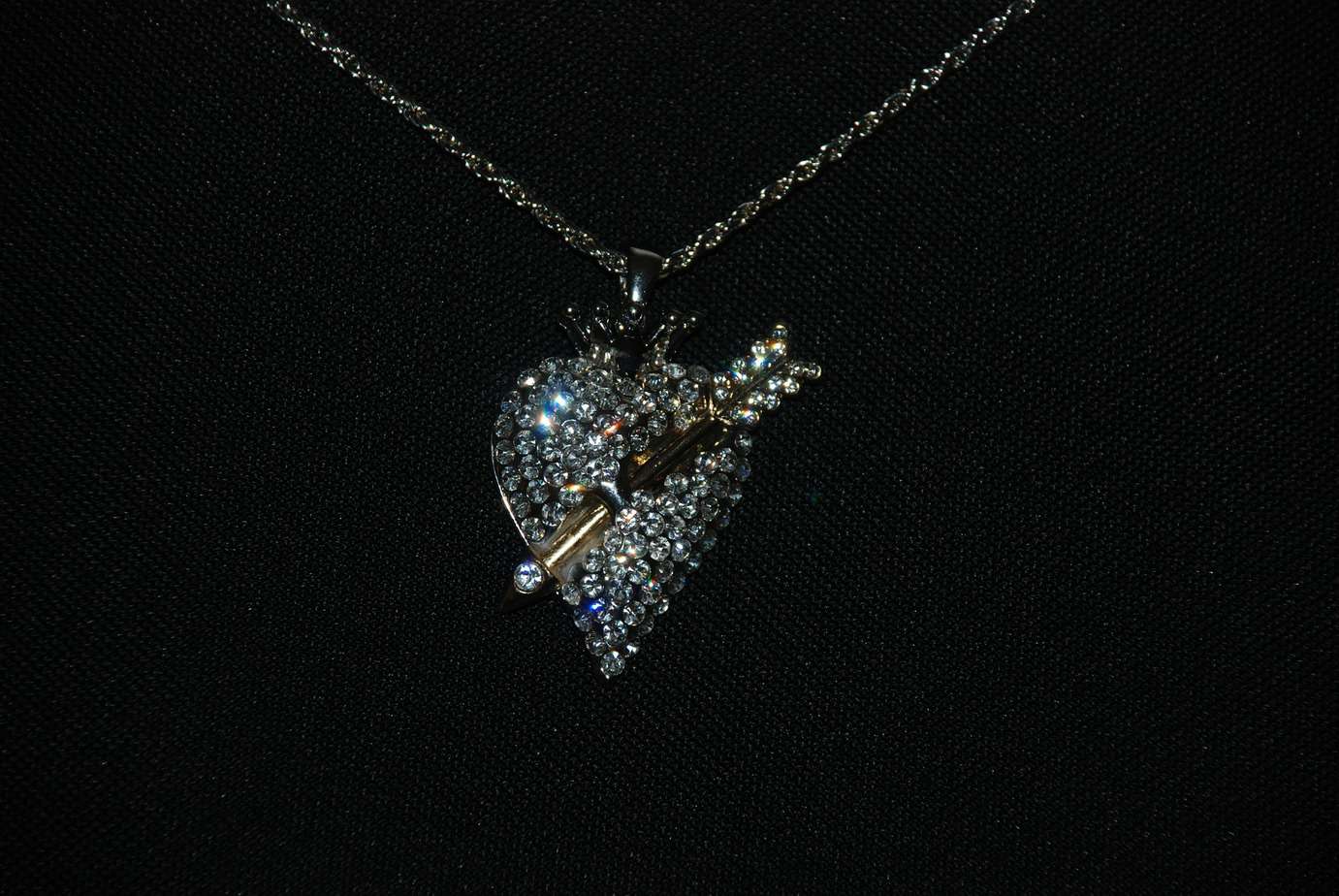 If you have official grading and papers on your diamond, this is a good step in understanding how much your diamond necklace is worth and also in turn could increase the worth of your necklace. You could send your diamond necklace for official grading– but many companies purportedly work with GIA professionals. Outside of researching the quality of your diamond necklace, I recommend getting quotes from several places. This allows you to compare and find the best deal. A few companies may even offer price matching.
Where Can I Sell my Diamond Necklace?
You have the option of selling a diamond necklace to a traditional pawn shop, online, or in-person with some jewelers. Each option is, of course, imperfect and has its pros and cons. While selling online may be easier at first, you have to face shipping your jewelry out, and often you don't get that personal connection. However, with selling online you can compare prices and get more quotes. In some cases, you can also reach a wider audience.
How Much is Jewelry Worth at a Pawn Shop?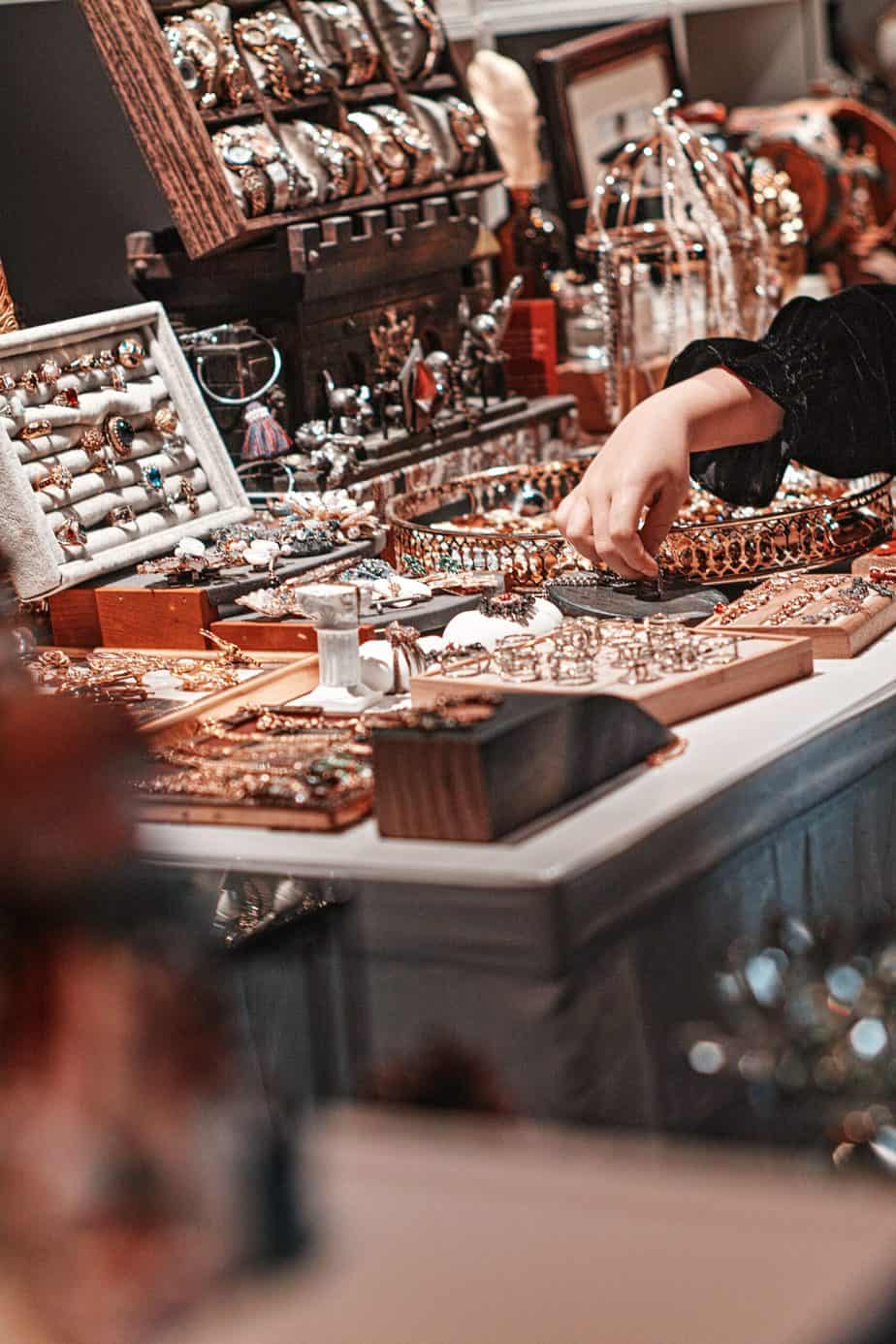 It depends widely on the pawnshop. Many pawnshops will pay 50 to 75 percent of the value of your diamond necklace. Pawnshops are not a bad place to sell, but you need to be savvy and willing to negotiate for the best price. Never go into a pawn shop you don't know much about, or without researching how much your diamond necklace is worth.
Is it Safe to Sell a Diamond Necklace Online?
Selling a diamond necklace online can be safe, but the devil is in the details. There are many excellent, reputable places to sell online– as well as places with a history of poor or even fraudulent business practices. That's why researching who you're selling to is so important. At a minimum, you should see customer and professional reviews from external sites. I prefer companies to have a Better Business Bureau profile with an A-plus rating. Some complaints may be expected, but they should all be closed and resolved and mostly be minor issues.
When visiting a website, I look for transparent policies and make sure the website itself is secure.
Why is Selling Diamond Necklaces Over the Internet Difficult?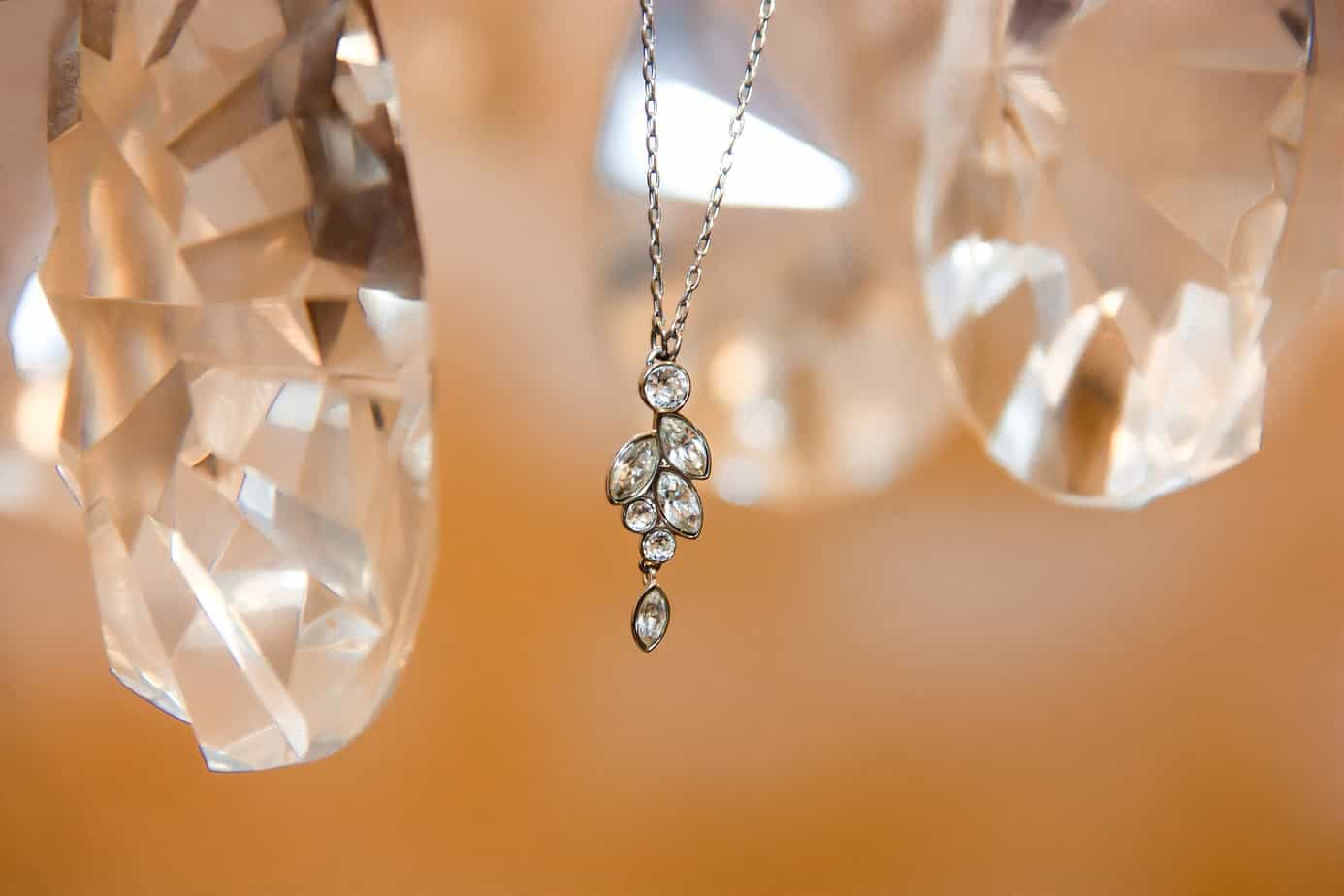 Selling diamond necklaces over the internet is usually considered difficult if you're trying to sell them yourself. Some opt to sell diamond necklaces on platforms like eBay and Etsy, hoping to get a better price. The problem is you're also competing with countless listings. Your listing must have excellent photographs, a rich description, and strong SEO (search engine optimization). In addition, you'll be responsible for shipping and communication. It's certainly not impossible, but selling directly to a company that specializes in fine jewelry is often easier and can still get you a great price.
If you do love the auction atmosphere, a good in-between option is Worthy. This company buys diamond jewelry, as well as necklaces, and prepares your product for auction. They'll professionally grade, clean, and take photographs. You'll have some say by agreeing on a minimum bid price. Worthy does take a percentage of profit– but all told for many it's a less frustrating way to sell a diamond necklace vs eBay.
Where to Sell Diamond Necklaces Online: My Picks
Now I'll tell you my favorite places to sell diamond necklaces online.
My Selection Criteria
For this task, I researched different online companies, taking a look at the selling process as well as the company's reputation. These places are well-rated, make it easy to sell your diamond necklace, and are transparent about the process. You can be assured that the process will be secure and safe, without any obligations to accept an offer.
Truval

Truval is an excellent place to sell your diamond or luxury necklace online. They allow you to sell directly or through consignment services, providing versatility and a more traditional approach even though you're selling online. Based in New York, the company has a team of GIA-trained professionals, with a total of over 150 years combined experience. They also offer ways to increase the value of your diamonds and necklaces if at all possible. Easy and quick selling makes this a great company to consider.
What's the Selling Process Like?
You can either sell directly or opt for the consignment option. With direct sales, they'll purchase the necklace from you by providing a quote. This can be done online or in person, by appointment, or walk-in. The consignment option means you'll place the necklace in their care, which will then be marketed to a global network. The advantage of this is a potentially higher price– but there are fees associated with these services, so it's hard to predict. Either way, it's a three-step process.
First, describe your necklace using their online form or by calling directly. You'll also be able to upload any documents and photos. You'll receive an initial quote at this time and a price range. You can decline or continue with the process.
Next, you'll receive a free shipping label, which includes insurance. Once your necklace is received, you'll be given a final offer. This will make trained gemologists assess the value of your necklace.
If you decide to accept, there are two main payment options. Direct sales will be paid securely and after you accept your offer. If you're going for the consignment route, the payment methods will be the same, but after it's sold. You'll also connect with the marketing team and agree to a price range and strategy for selling your diamond necklace.
How Does Payment Work?
Regardless if you're opting for a direct sale or the consignment route, you'll have your choice of PayPal, Zelle, wire, or a mailed check.
Are There any Fees Associated With Selling?
There are no fees for consultations, and there are no fees for selling directly. Shipping with insurance is paid for. However, consignment selling has fees, which will be disclosed after you get your offer and marketing plan. I do wish they'd provide an estimate of those fees.
How Do I Get Started?
To get started selling with Truval, Click Here.
Abe Mor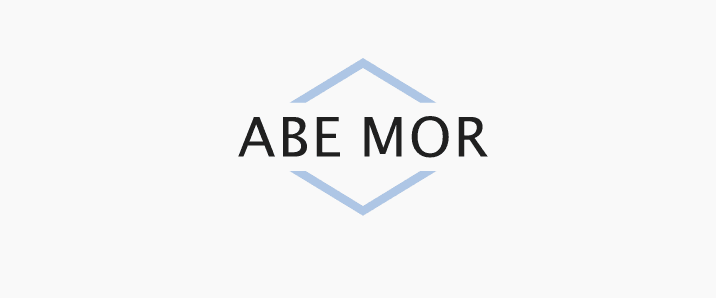 Abe Mor has earned acclaim from diamond reviewers and specialists, but also customers. This service allows you to sell your diamond necklace online without any risk or fees. Simplifying the process makes selling less stressful, and it's certainly a company to at least get an initial quote from. Some have declared that Abe Mor offers some of the highest quotes for diamond jewelry, against some popular competitors. The company was founded over 50 years ago with a focus on customer service. They also have memberships with the Diamond Dealer Club of New York, the GIA, and the World Federation of Diamond Bourses.
What's the Selling Process Like?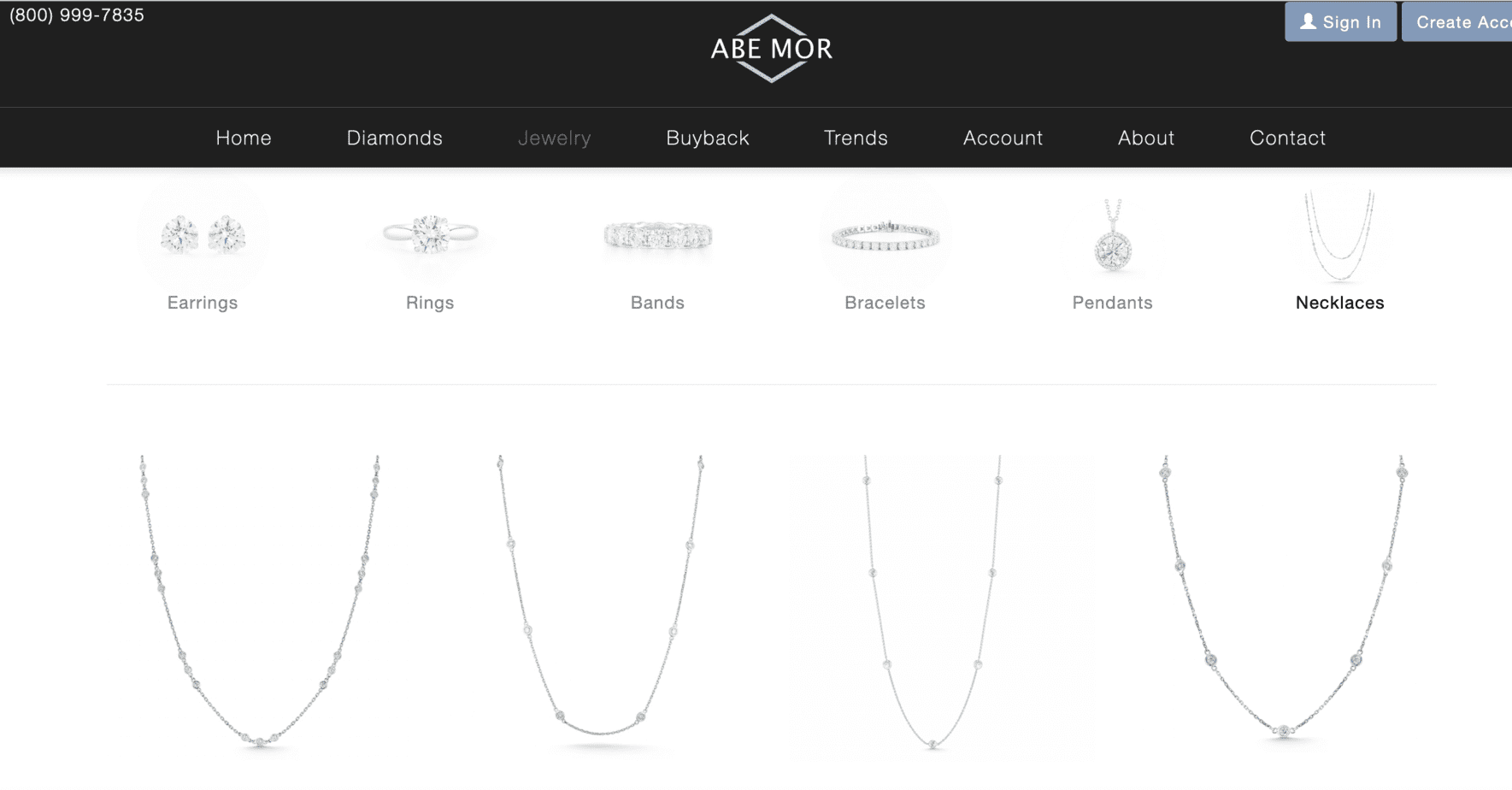 The selling process is pretty simple. It's one of the easiest I've seen for selling diamond jewelry online. In the first step, you supply information about your necklace, as well as pictures, via their online form. You can also call them directly if you prefer. You'll get an initial quote and can decide whether or not to proceed with the offer.
If the offer sounds promising, your next step is to securely ship you a diamond necklace. Once the shipment is received, you'll have an offer within 48 hours. You can decide to accept or decline. If you accept, your payment will be sent via secure FedEx. If you decline, they return your diamond necklace securely via shipping. I do wish they'd offer a few more options for payment methods.
Are There any Fees Associated With Selling?
There are no fees associated with quotes or accepting or declining offers.
How Do I Get Started?
To get started, Click Here and scroll down to the bottom of the page, where you'll see an online form. You can also call (800) 999-7835 if you prefer.
Frequently Asked Questions
Question: How can you tell if a diamond necklace is real?
Answer: Before you sell (or buy) a diamond necklace, it's important to determine it's real. To be clear, a lab-grown diamond is real, but it is substantially less valuable than a natural diamond. What you want to ensure is that you aren't looking at a diamond simulant. There are two tests I recommend. One, if sandpaper scrapes your diamond necklace, it's a fake. For another, if the necklace has a rainbow sparkle in the sunlight, it's likely cubic zirconia or moissanite. Diamonds have white light.
Question: Does a diamond necklace lose value?
Answer: Diamond necklaces typically hold their value. For truly vintage or rare diamond necklaces, they may increase in value. However, resale value often means you'll still get less than what you paid for. Countless factors, from manufacturer or brand to current demand and condition of your diamond necklace are all important to consider.
Question: What type of chain looks best with a diamond pendant?
Answer: The best metal for a diamond necklace for everyday wear is either platinum or 14K or 18K gold, Both are durable, precious metals well suited for diamonds. 22K and 24K gold are more valuable than 14K, but these metals are softer and easier to damage.
Final Thoughts & Honorable Mention
Selling a diamond necklace online can be nerve-wracking. After all, diamond necklaces are often valuable and you want to make sure you get the best price possible. Always make sure you're shopping with a secure website, and make sure that it's a company that values customer service.
While I told you my top two places where to sell diamond necklaces online, as well as the option to sell via auction, I also want to give an honorable mention to Cash For Diamonds USA. To date, the company boasts over $150 million in transactions for diamonds and diamond jewelry. They also offer price matching– make it a great go-to if you aren't pleased with other offers. The three-step process also includes insured, secure shipping. They do focus on rings most, which is why I list it under the honorable mention category.
Final Selling Decision
If I had to select just one of these places to sell online with, I'd have to go with AbeMor. It's honestly one of the quickest and easiest ways to sell diamond necklaces online– and with great customer service, it just the selling process all the much more enjoyable.
Looking for more interesting readings? Check out: