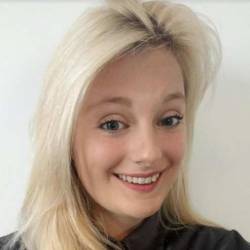 Latest posts by Rosie Greaves
(see all)
When people think of diamonds, it's not unusual to imagine old-money families with vaults full of precious stones. We think of crowns, pendants, giant rings, you name it… these rocks exude decadence and are synonymous with luxury.
As such, many us think they're unobtainable. At least not with James Allen diamonds…
Spoiler alert: They're not.
Times are changing, and we have good news for anyone who thinks these precious stones are far from their grasp. James Allen's online diamond store caters to all your needs and requirements, for a very reasonable rate!
If fact, some argue that James Allen is the best place to buy diamonds on the web. Need further proof? Carry on reading!
James Allen Rings Review – A Bit of Background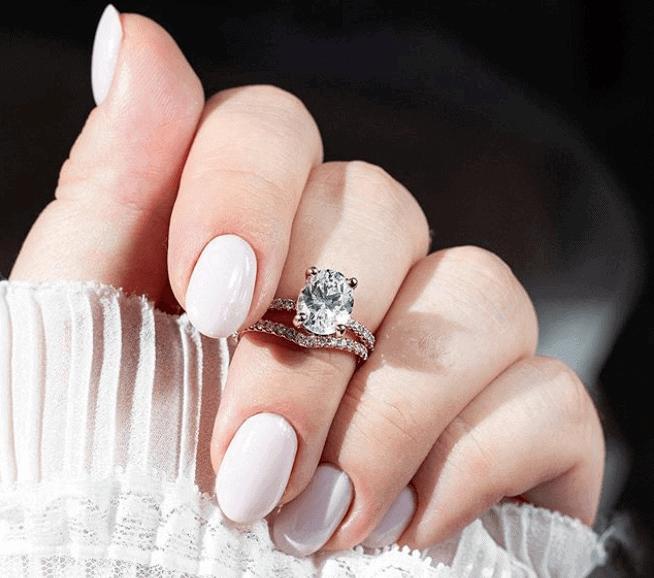 While James Allen might not have a prestigious and long history that other diamond stores boast, there's no denying this brand graces many a must-have list.
Do you want to buy yourself an affordable piece of jewelry? James Allen can help!
Or perhaps you're considering engagement ring options for your fiance-to-be? Why not give this store a try? Want to find something unique and one of a kind? We know just the place! What we're saying is, James Allen provides everything the average shopper might need from a diamond store.
All this fame and client loyalty started not too long ago. Established back in 2006, its humble beginnings started in the form of four-way collaboration. Oded Edelman, James Schultz, Michele Sigler, and Dean Lederman combined their expertise and knowledge to create the world a fabulous online diamond store. Here customers can find precisely what they're looking for at a very reasonable cost.
While James Allen doesn't have traditional brick and mortar stores to its name, they offer customers a chance to visit their showroom in New York. You can schedule an appointment, see the diamonds up close, and enjoy a more traditional shopping experience (with a focus on both the 'visual' and 'tactile' aspects of shopping).
But why travel when the world of precious stones is just a few clicks away? After all, that's the coveted magic of the James Allen brand. You can view, select, and purchase diamonds online all from the comfort of your own home.
A Wide Selection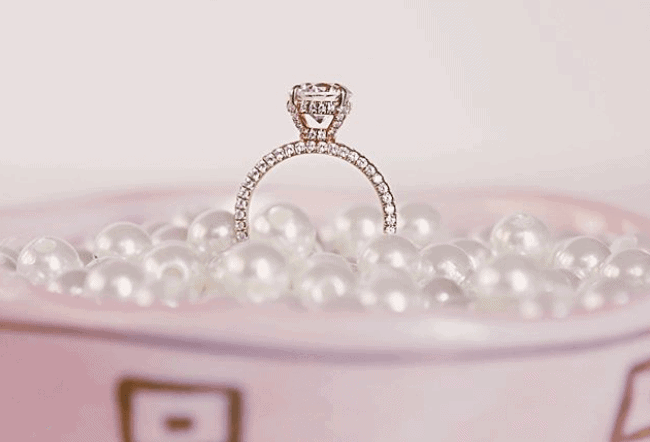 When you land on James Allen's home page, you'll be astounded by all the beauty you see! And we're not exaggerating.
Here are the facts: James Allen has more than 200,000 loose diamonds for you to pick from, and offers various settings for you to place your rock on.
Basically, you'll need to set aside a day just to scroll through everything the store has to offer! This vast selection isn't just astounding in terms of quantity, the brand stands for quality too. Every diamond is selected for its cut (cut diamonds vary – not just ideal cut), shine, brilliance, carat, as well as a variety of other factors.
The professionals at James Allen dedicate their time and effort to bring their customers the very best, which still leaves you with plenty of options…
Should you want something more unique, there are two collections we have to mention.
James Allen True Hearts Diamonds Collection
The True Hearts collection is exclusive to James Allen, these diamonds are spectacularly cut (ideal cut diamonds) and offer exceptional brilliance and shine. This collection contains diamonds that ensure the customer sports the very best on their finger.
For those of you who don't know, true hearts and arrows diamonds, are cut in a particular way to reveal a stunning true symmetry. When you look at the diamond, you'll see arrow-shaped forms, even with the naked eye.
Canada Mark Diamonds
As the name suggests, these diamonds come from Canada, where the mining regulations are stringent. This is so the nature surrounding the mines isn't disturbed too much. So, if you're environmentally conscious, this collection might make for the perfect engagement ring.
Diamonds are carefully tracked during the manufacturing process (especially in light of the conflict-free diamonds movement). Granted, such care comes at a cost, since the Canada Mark diamonds tend to be more expensive. But, if you're willing to pay the extra fee, you can be sure your diamond didn't come at the expense of the environment (only your wallet).
Ultimately, there's no denying that the selection James Allen provides is head and shoulders above that of a regular retail store. Here's a simple scenario to highlight what we're talking about.
If you walk into a diamond store in a shopping center and want to view their wares, there's a chance you'll see about 20 rocks. At around that mark, the retailer will either run out of stock or simply tell you that viewing more isn't acceptable due to time constraints. As such, eyeing up vast quantities of diamonds can be a tricky business.
Now, compare that experience with the ability to sit comfortably on your couch, browsing endless rows of diamonds with no one to tell you you've reached your limit. When it comes to the right one for an engagement ring, you want to be extra sure – these stones are forever, so aren't they worth the additional attention?
James Allen Rings Review – Customization Options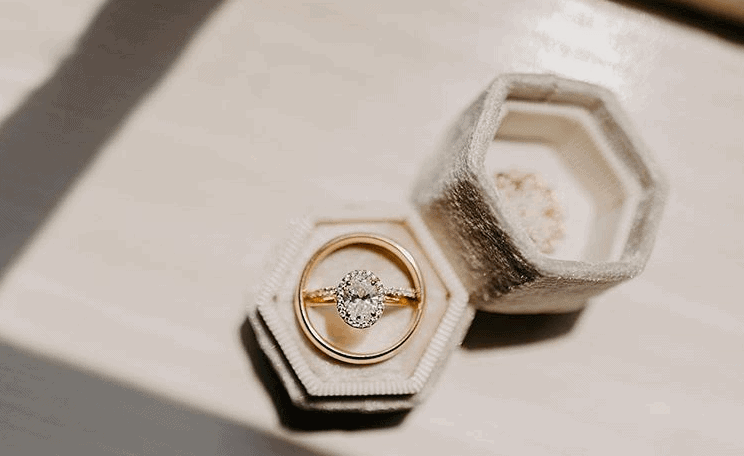 Once you find a diamond to grace your beloved's finger, why not make it extra special? With James Allen, you can opt for a few mini-customizations, where you can tweak the design a bit.
For instance, for many of their perfect diamond ring options, you can choose your preferred metal, karat, and ring setting. Of course, these modifications can affect the price to some degree, so be sure to factor that into your budget. James Allen offers you six metals and eight settings to choose from, so you're bound to find a combination that complements your partner's style.
These options are fabulous for ensuring you pick a perfect diamond ring that genuinely reflects the tastes of your loved one. James Allen knows how to please a customer and provides them with all the tools and resources they need to purchase the perfect diamond ring.
Gone are the days where you had to traipse for hours from shop to shop to find a diamond boasting the right color, shape, and size. Needless to say, ordering a ring online with James Allen saves you time and money, without having to compromise on quality.
Custom Rings
Perhaps you already have the perfect ring in mind? Or maybe you want something no one else in the world has? If either of those scenarios applies to you, you can contact James Allen directly and ask them about their custom pieces.
A friendly member of the James Allen team will get in touch with you, and you'll be able to consult with the pros on how to bring your vision to life. This, of course, costs extra, but that's inevitable if you're commissioning a one-of-a-kind design.
This isn't an 'order and done' type of deal. No, James Allen understands that if you're willing to invest your time and money into an original piece, you want to be involved.
If you fancy ordering a custom ring, you'll have to select a diamond (or another precious stone) to serve as the center of the ring. Afterward, staff will help you with other information, such as size, different design details, and so on. Once you get that straightened out, your order is passed over to the design team, which provides you with a quote.
If all is agreed upon, the team then sends you a computer-aided design image, which depicts a clear version of your ring. This provides you with an opportunity to share any concerns or thoughts you have about the design.
Once you provide the James Allen online jewelers with the green light, the process moves onto the final stage. It's at this point, James Allen's accomplished jewelers, using their careful techniques and years of experience, bring your design to life. Trust us, you won't be disappointed!
Affordable
After all this talk of custom rings, precious metals, and diamond varieties, you might begin mentally counting your savings. Well, there's no need for that! James Allen is beloved by their clients, not only because of their vast selection but also because you can find something unique for their budget.
You can find expensive pieces (by some standards) on James Allen's site, or very affordable settings and diamonds — neither of which will have anything wrong with them! You might wonder why certain items are less expensive than others, so let us explain…
Simply put, James Allen doesn't store their diamonds in their own safes or vaults. As such, they (and consequently, you) save on storage costs. With James Allen, the diamond's storage isn't factored into the price, so you only pay for the diamond itself.
A similar rule goes for the settings. Say, for example, two rose gold settings on James Allen's website differ in cost, this is due to the design and karat of the setting. So, you can be sure the price you pay isn't impacted by scratches, dents, or other flaws that might earn a discounted status.
That's not what James Allen stands for. You can rest easy knowing the price of your ring is based on the materials and work it requires, not any imperfections.
As such, there's no reason to overlook the more affordable options, especially if your heart's leaning towards them. This brand stands for quality in all aspects, so they're a safe bet.
Great Service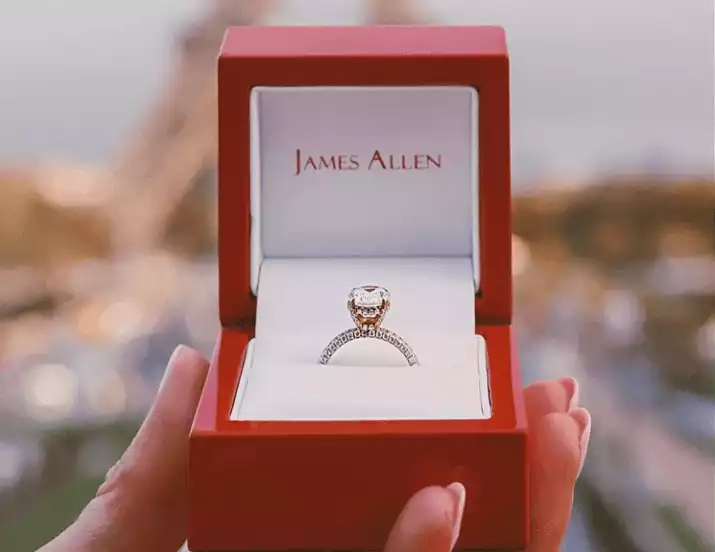 Now, perhaps you have your eye on a piece of jewelry and would like to clarify some details? James Allen's staff are here to help. Their customer service is open 24/7 on their on toll-free numbers (depending on the region). Alternatively, you can email their customer care team or contact them via live webchat.
As you can see, several support channels are available to you, so no matter your schedule, you should be able to get in touch with James Allen.
If once you receive your ring, you decide it needs resizing, or you wish to replace it for some reason, James Allen offers a hassle-free returns policy. But, currently, this is only active for American customers. Not only that, you have a 30-day money-back guarantee in case something goes wrong. So, if the ring doesn't meet your expectations, you can get your money back.
Best of all, you don't have to write an essay to explain why you don't want your purchase anymore (which is more than most retailers offer). All too often, customers have to settle for store credit and not the money you actually paid for the ring. But obviously, with James Allen, this isn't the case.
Shipping and Delivery
Let's take a look at how your ring reaches you. First up, your package doesn't come in a signature box, there's isn't distinct 'there's a diamond in here' style packaging. Instead, the wrapping is as dull as they come. Do you have a ring in there or a textbook? No one but you knows. And that's a blessing for several reasons. Of course, this amps up the safety and security of your delivery. But, it also ensures your surprise remains a surprise. If you're living with the person you're planning to propose to, the box won't give the game away!
Documentation
A diamond isn't a pebble you can buy with one hand and lose with another (not that we recommend throwing pebbles at all!). Many consider diamonds to be an investment, especially if it's set in a piece of jewelry of some sort. In this day and age, clear documentation is key to clarifying the value and worth of a diamond.
James Allen doesn't avoid this duty to the customer. In fact, with every purchase, you'll receive all the appropriate documentation. The most important certification is, of course, the diamond report, which comes from either the GIA or AGS. Both are reputable bodies that confirm your diamond's specifications and any other additional information.
If your diamond requires it, the certification will show its light performance as well as other measurements. This document is used as the basis for discerning your diamond from all others. So think of it as a passport for your rock.
If your purchase exceeds a specific price, you'll get the appraisal papers. In short, these detail the specifications of your entire purchase – both the diamond and the setting.
Your investment is also appraised by a specialist, and the value of the ring is clearly stated. The appraisal document is vital. If you wish to purchase insurance for your diamond, this validation is partially what dictates the cost of your insurance premium and your interest rates.
Virtual Advisor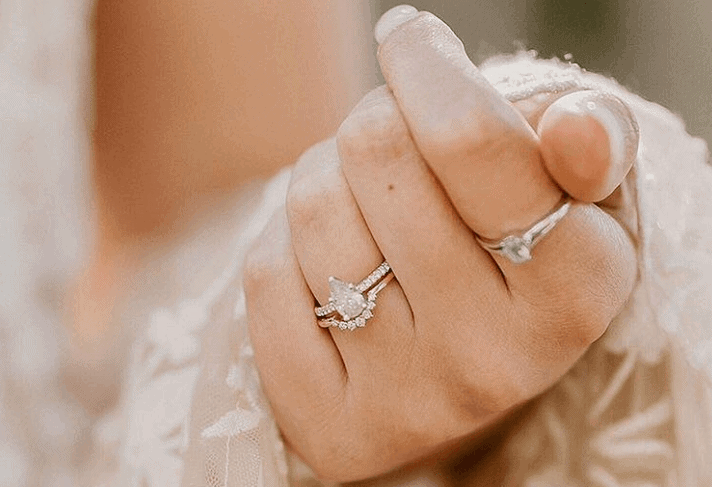 Selling diamonds, providing certificates, and providing a decent selection of products — these are all things other diamond stores and jewelry stores in general offer (at varying success rates).
But James Allen has a resource that sets its brand above the rest. And it's the ability to actually see the ring you're buying online. We're not just talking about pictures, either. No, James Allen allows the customer to get a 360-degree view of the diamond or setting and take a closer look at it.
You just put your cursor over the item you want and move your mouse. The object will rotate, giving you a definite idea of how the ring looks at certain angles, or how the shine of the diamond changes when you turn it. Such innovation is only available on James Allen's online store, and it's an excellent tool for double-checking the diamond you've picked is genuinely for you.
In the diamond industry, there are often cases when two diamonds might seem similar on paper. Still, with a 360-degree view, you might notice some spots you might not like. For instance, you might think the diamond is too cloudy in certain places. This allows you to move onto new and better-suited options, which saves you the grief of receiving an order that doesn't look how you imagined it.
If you want to be extra thorough, you can even use James Allen's real-time diamond inspection tool. It doesn't require any additional input on your part, and the service is free of charge. Simply select the diamond you want to look at, and you'll be connected with a staff member. You can ask anything that's of interest to you. At the same time, an expert who's knowledgeable in the field of diamonds, answers you.
You can interact with the diamond, turn it, and view it from different sides. If you see something that causes concern or worries you, simply circle the part or write a message. The advisor will explain what you're seeing and clarify any issues you have. Furthermore, you can compare several diamonds at once, discussing why one differs from another.
You can also review the diamond's documentation and ask the advisor to explain the trickier parts for you. Maybe there's an abbreviation you don't understand, or perhaps you want to dig deeper into what the documentation actually means. In short, imagine this diamond inspection as more like a professional one-on-one consultation. You come with questions, and the advisor provides the answers. It really is that simple.
James Allen Isn't Just Diamond Engagement Rings
It's undeniable that James Allen specializes in the engagement rings. However, we can't disregard the other fine jewelry this brand has to offer.
To begin with, Jame Allen sells some beautifully made wedding rings for both brides and grooms. Just like the engagement rings, the wedding bands (eternity bands, etc…) also have some wriggle room for customization. Although you can't change the design of the band, you can select your preferred metal. So, if you want it to mirror the look of your engagement ring, you can.
Or perhaps there are other special occasions you want to mark with a piece of stunning jewelry? If so, James Allen has gorgeous collections of bracelets, earrings, and necklaces. The latter two you can customize, much like the engagement rings.
You just select the metal and diamond of your choice. As such, you can order jewelry to complement your ring collection, or just purchase something bold and unique for a special event. Either way, James Allen doesn't disappoint. And if you want something more colorful, James Allen also has a gemstone jewelry collection, which is certainly worth exploring,
James Allen's Gemstone Collection



Gemstones serve as a fabulous alternative to diamonds. Not in terms of luxury, but more regarding their vibrancy. Plus, from a purely money-related standpoint, gemstones are generally less expensive than diamonds. Therefore, you're more likely to find something within your budget.
Just like with James Allen's diamonds, you can also design gemstone engagement rings. This works exactly the same, you select one of several gemstones: blue, pink yellow or green sapphires, red rubies or green emeralds.
Then, you choose the gemstone's shape (there are ten different options), and finally, you select the metal of your choice. Think of the gemstone collection as a more colorful version of the diamond!
Conclusion: James Allen Rings Review
James Allen is, without doubt, a renowned name in the diamond market — and for a good reason: their prices are affordable, and their diamonds are carefully selected.
They exude quality and offer customization options that give the buyer much greater freedom and control over their purchase. There are very few stores that provide such a selection for their customers all from one convenient location.
Furthermore, James Allen's diamonds are all conflict-free. By this, we mean, no one (including the environment) was harmed in the mining and production of these diamonds.
They are affordable and can be inspected up close, with rotating views, videos, and other interactive methods. Clients are encouraged to contact a diamond advisor if they have any questions about a specific diamond or want to compare it to another precious stone.
And while this store excels at providing high-quality diamonds and engagement rings, James Allen's other pieces of jewelry are equally as phenomenal.
James Allen doesn't just use innovation to its advantage, the brand pushes the boundary of what we expect from online diamond sellers. These days, the trend isn't to head to pristine showrooms with several diamonds on display; instead of buying and researching your diamonds online is the 'in' thing.
You can enjoy a vaster choice and get exactly what you want without breaking the bank. In short, JamesAllen.com (e-commerce site) is here for all your diamond-related needs!
Recommended Reads: