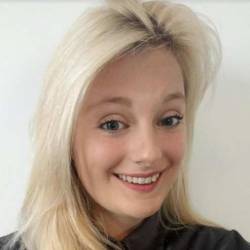 Latest posts by Rosie Greaves
(see all)
Bottom Line Up Front: Continue reading for the full comparison, but my high level view is that Zola is the better option (learn more here) for most couples. They have better discounts, more merchant partners, and a highly customizable registry setup.
Wedding Services | Zola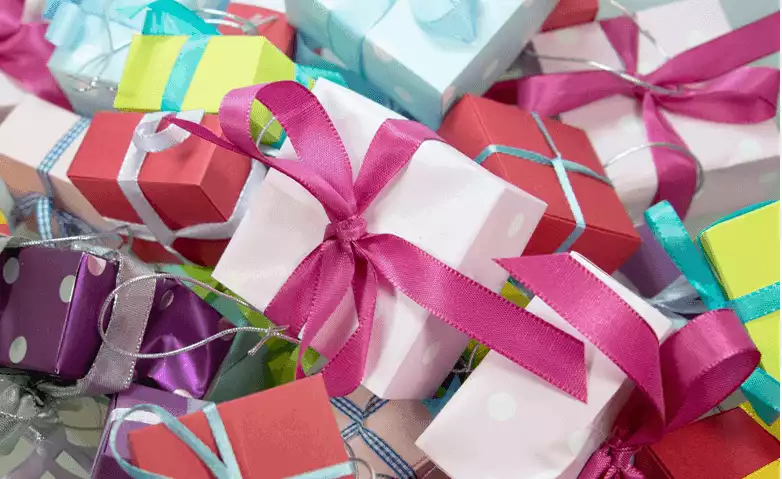 If you've narrowed down your registry options to Zola and MyRegistry, then you're in the right place.
Throughout this article we're going to bring you the pros and cons of both these fabulous services, so you can make a decision that best suits you.
So, without further ado, let's dive on in!
There are tons of things we love about this service. Whether you've opted to use their handy app on your mobile, or prefer using their website on your laptop, there are plenty of things you could benefit from.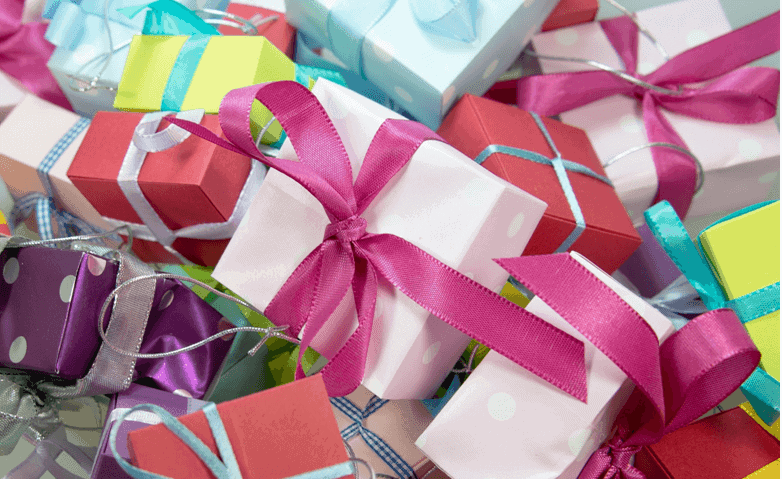 Pros of Zola
It's free to both register and use, so luckily for you, it's one less wedding expense for you to worry about!
Researching your dream gifts has never been easier; whether you're after top-notch pots and pans, or beautiful bed linens, finding the perfect fit has never been easier. Just click on the items you like the look of, and it'll add it to your gift list!
They provide a gorgeous interface that's easy to use for both you and your wedding guests. In just a matter of seconds, your guests can sift through your list and sort by price. We always suggest registering for a variety of gifts that suit all manner of budgets.
However, if you want something massively expensive, this isn't a big deal. Guests can easily club together (using Zola) to purchase more extravagant gifts; making it way more affordable for your guests to buy your ideal gifts.
In addition to physical presents, you can also register for fun experiences for you and your partner to share together. Whether you want an excursion on honeymoon or to try out a new cooking class, the choice is yours!
One of our favorite features is that you're able to register for a 'Cash Fund.' This is a fabulous option if you're trying to save for a downpayment on a new house or a car. Or, it's a great safety option if you're unable to decide what you want or need before your wedding day.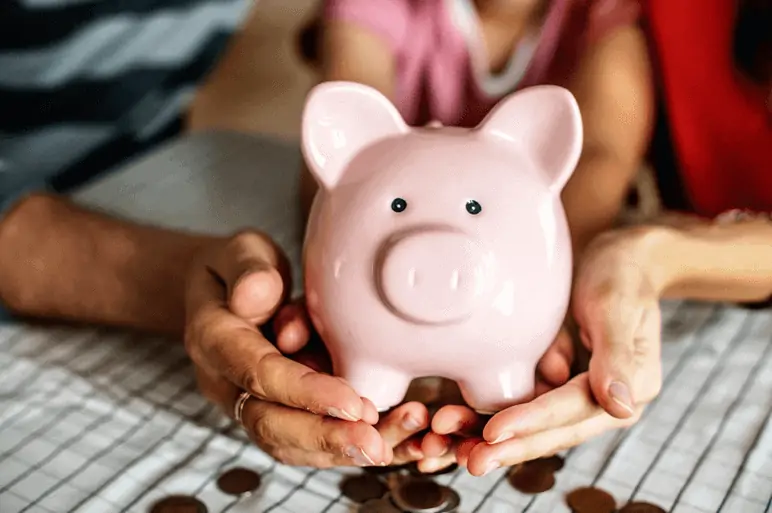 Plus, you can put your registry gifts on hold. This ensures they aren't delivered until you're ready for them.
This is ideal for couples going on a honeymoon immediately after their special day, or if you're in the middle of a chaotic move. On the subject of shipping, Zola offers free postage and packaging for your wedding guests (win-win!).
Did you know you can virtually add anything from the internet to your Zola registry? Some might argue that this is daunting, but we think it's fabulous. The last thing you want is annoying restrictions and limitations.
Plus, Zola has a handy button for you to install on your internet browser. This allows you to add things that aren't available online.
For example, if there's a cute brick and mortar store in town that makes one of a kind items, you don't have to miss out. You can manually upload them yourself!
Top Tip: Even if you decide not to set up a wedding registry with Zola, you can enjoy a generous 20% discount for up to six months after your big day. This is a fabulous bonus that MyRegistry doesn't offer!
Wedding Services | Zola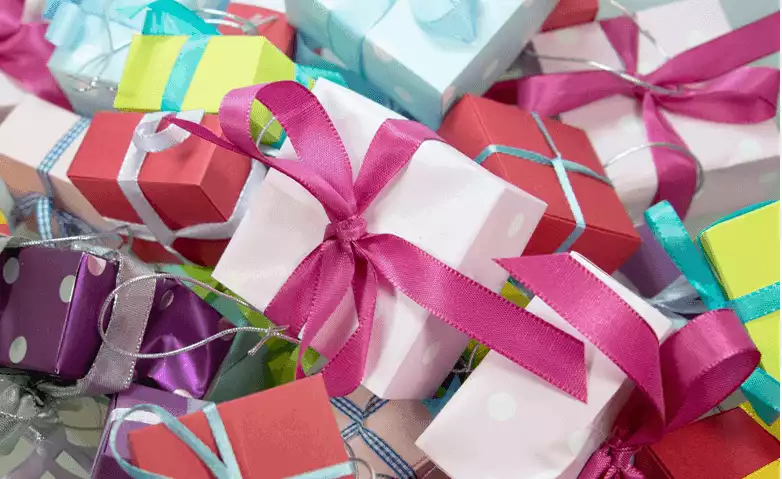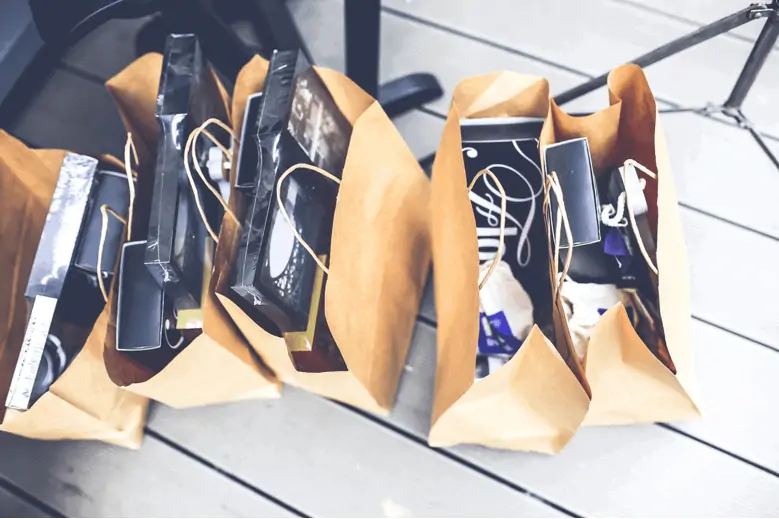 Cons of Zola
Before you commit to anything, you should be aware of the downsides of using Zola:
Annoyingly, Zola deducts a one-off credit card fee of 2.4% when guests give you a cash gift. However, guests can choose whether to cover this cost themselves or have it taken out of the total amount of their gift.
There is an upside, though! Guests can choose to contribute to your cash fund via Venmo without paying any fees. They can also gift travel gift cards, fitness classes, and food and wine subscriptions without paying additional fees.
Although we love that Zola's partnered with sites like Pottery Barn, guests have to buy these gifts directly from these partner sites, rather than Zola. Admittedly, Zola gives the necessary web addresses and all the relevant information to your guests, to make it as straightforward as possible; yet, despite this, people sometimes find the process confusing.
Also, when guests purchase directly from a partner site, they don't always get the 10% completion discount they'd receive had they bought on Zola. Plus, you're tied to the policies of the partner companies, rather than Zola's.
This means you and your guests may not be able to access all of the above benefits if you choose to list gifts from their partners.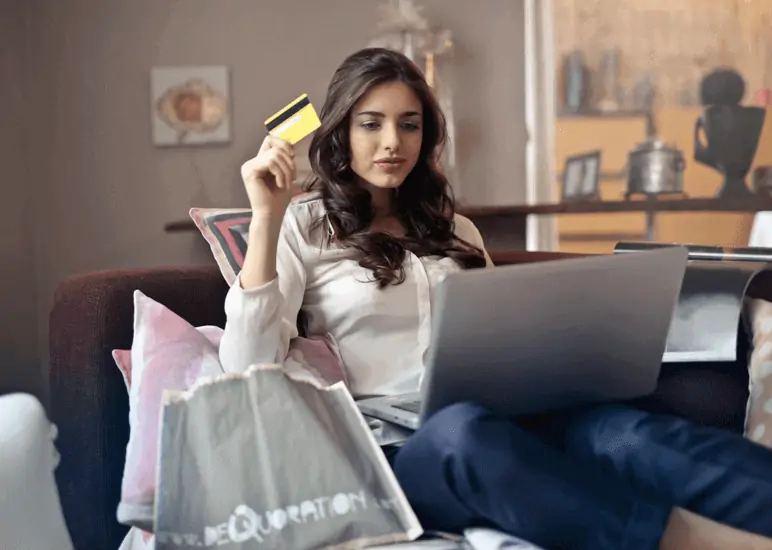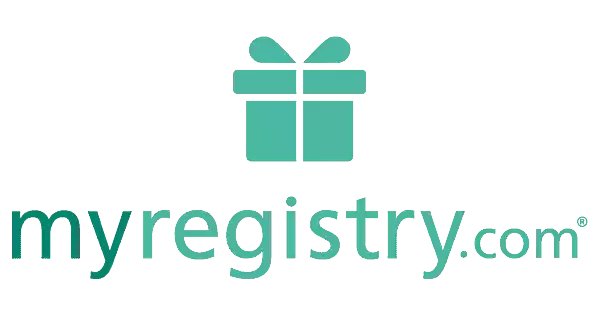 Just like Zola, MyRegistry is a company that allows engaged couples to create a wedding registry. They can simply manage their account from the comfort of their home, on their laptop or mobile.
How does it work?
Interestingly, MyRegistry allows you to create a 'wishlist' for events other than your wedding. So, if you're planning on starting a family soon after your wedding, you could use a system you're already familiar with for your baby shower.
Or, your first year anniversary. You could use your marriage as a trial run for important future events where another registry is necessary.
Just like Zola, you can install a button labeled 'add to MyRegistry' onto your internet browser. With just a simple click, you can add gifts from a plethora of websites.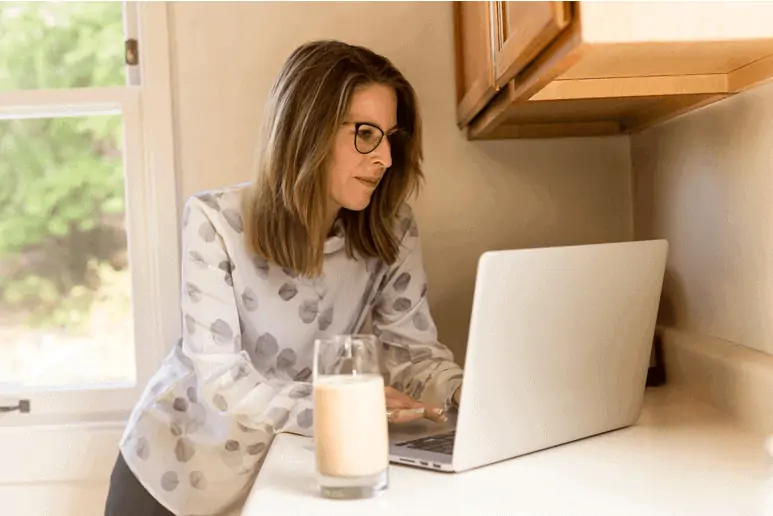 Pros of MyRegistry
Brides and grooms-to-be can quickly add offline items using MyRegistry's handy mobile app. Just scan the barcode or take a picture of the potential gift. Then manually insert the finer details.
For example, where you can purchase it, the price, etc. Usually, the more you can add, the easier it'll be for your wedding guests to find.
Just like Zola, MyRegistry also permits couples to register for cash gifts; this adds a touch of versatility that other wedding registries aren't able to offer.
Your wedding guests aren't charged a penny for using this service- unless, they opt to contribute a cash gift using their PayPal account. In situations like this, your guests will have to pay an extra 2.9% of their total transaction as well as an additional $0.30 processing fee.
If you already have a wedding registry with another service, you can sync them. This ensures you don't have to start the process from scratch, making the transition super easy!
Not only is this platform easy to use for you and your partner, but also for your guests. Brides and grooms-to-be can rank their gifts in order of importance. However, your wedding guests can reorganize your list either by price or non-purchased gifts – this saves them a ton of time and effort!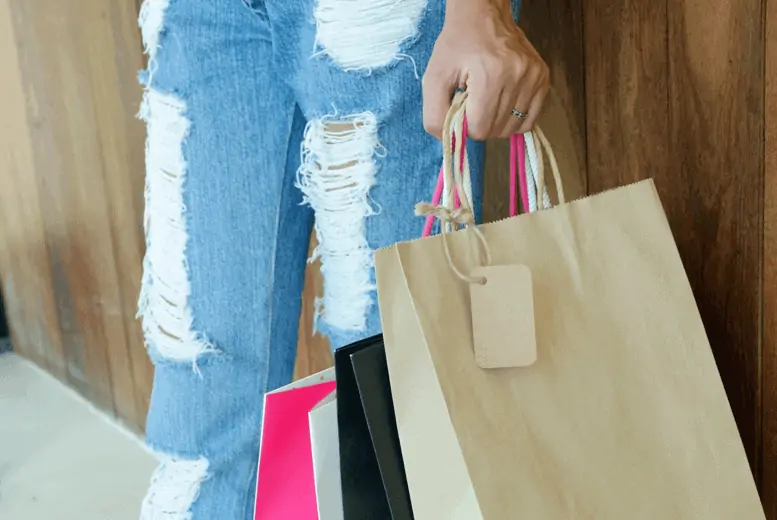 Cons of MyRegistry
Most of the items you list on MyRegistry require redirecting your wedding guests to the initial retailer for them to purchase. This means MyRegistry's returns policy doesn't extend to them. As such, your wedding guests will have to do a little extra snooping to find the exact refund policies that cover them.
Known Complaints
A few users claim they didn't feel MyRegistry gave enough warning about the fees associated with giving cash gifts.
In light of this, you might want to consider making an extra effort to communicate this to your guests. That way you should avoid royally cheesing them off!
Other registrants complain that occasionally, MyRegistry told them a gift was bought when it wasn't. Naturally, when there's a breakdown in communication like this, it gets a tad confusing!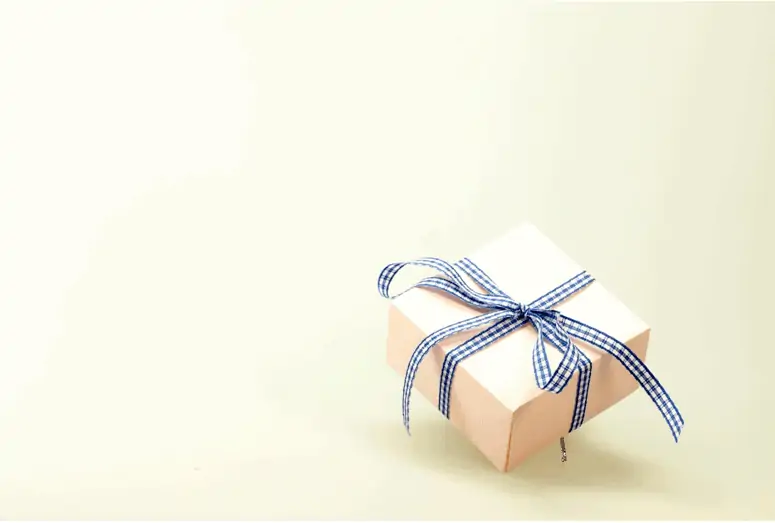 Don't Know What to Register for?
If you don't know what to register for, never fear.
It's just like Christmas, all year round you make mental notes when you come across something and think; 'oh, I could really do with that,' and then when it comes to December, and people ask what you want…your mind draws a complete blank.
So, here are a few gift suggestions that'll hopefully get the ball rolling!
ClassPass: Do you and your partner love the gym? Or, have you been talking about getting round to working out, for what seems like an eternity? Either way, this is the perfect gift to register for.
A ClassPass is a fitness membership that offers exercise classes in nearly every major U.S. city. You and your new spouse can choose from an array of sessions and pick one that best suits you. After all, you know what they say, 'couples who train together stay together.'
Automatic Electric Corkscrew: Regular corkscrews are such a pain in the neck. How many times have you broken a cork trying to open a bottle of vino? With an automatic corkscrew, this is a thing of the past. With one clean motion, this device pops open your bottle- how cool is that?!
Vouchers for a Cleaner: You won't believe how handy this is. Whether you're moving houses, or have a ton of stuff to catch up on when you return from honeymoon, at least your cleaning is one less thing to worry about. Leaving you to enjoy more important things, like newly married bliss!
Final Thoughts: MyRegistry or Zola?
Whether you go for Zola or MyRegistry, you shouldn't go too far wrong, they're both excellent services.
Bottom Line: In our opinion, Zola has a slight edge over MyRegistry when it comes to user-friendliness- but that's just personal preference!
Wedding Services | Zola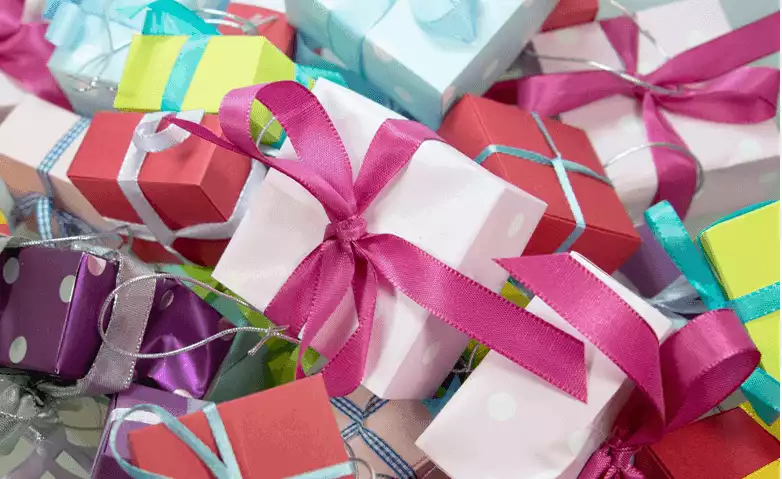 P.S. If you liked this blog post, we're confident you'll also enjoy these wedding registry articles: