Zola and The Knot are two of the biggest names when it comes to wedding planning registries. And when we say that the wedding gift registries are big, we mean big.
So big, in fact, that more than 91% of Americans use a wedding website builder registry for their wedding. It may come at little surprise then, that just under $20 billion is spent each year in the wedding industry by consumers buying–you guessed it–gifts from wedding registries.
Some engaged couples go a little too far.
Jersey Shore's Mike Sorrentino, known also by the nickname, 'The Situation,' recently created a store when he and his fiancee, Lauren Pesce, revealed their wedding registry. On it? There were a few selections from Crate and Barrel you might expect of a typical registry, with items like Le Creuset Pans and coffee mugs.
But the controversy surrounded more luxurious items, like a nearly $700 down comforter. In total, the wish list amounts for $18,000 worth in presents. Luckily, most registries are more down to earth. But when it comes to deciding between registries like Zola and The Knot, things can get tricky.
Bottom Line Up Front: To cut right to the chase, if I have to choose between these two, I prefer Zola here because of its inherent flexibility for smaller and boutique registry partners (as well as the big names) and the more flexible structure overall. Definitely check out the latest Zola promotions here.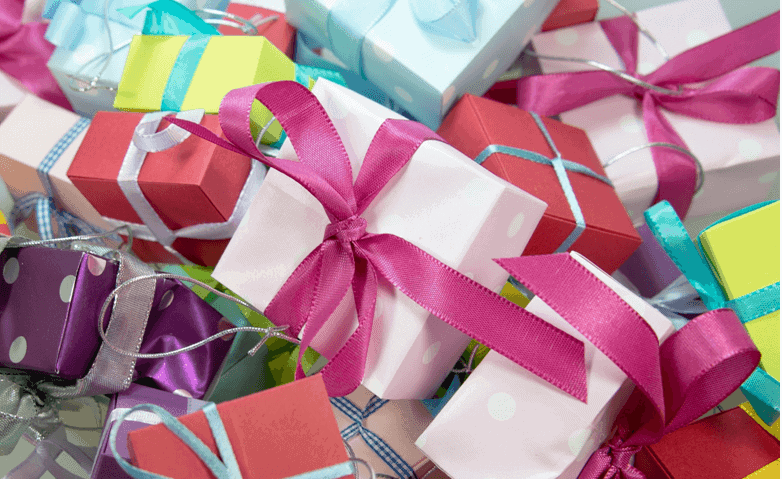 Why I Prefer Zola
I am often asked, "what is the best wedding registry service?" While it can depend on a few factors, my #1 go-to choice has to be Zola. It is more customizable and features hundreds of additional merchant integrations.
Get the Best Registry
We earn a commission if you click this link and make a purchase at no additional cost to you.
How do I pick between wedding registries?
This guide will help you look at the key differences between two respected registries: Zola vs The Knot. What registry makes more sense for you is a matter of opinion, but it generally comes down to a few details: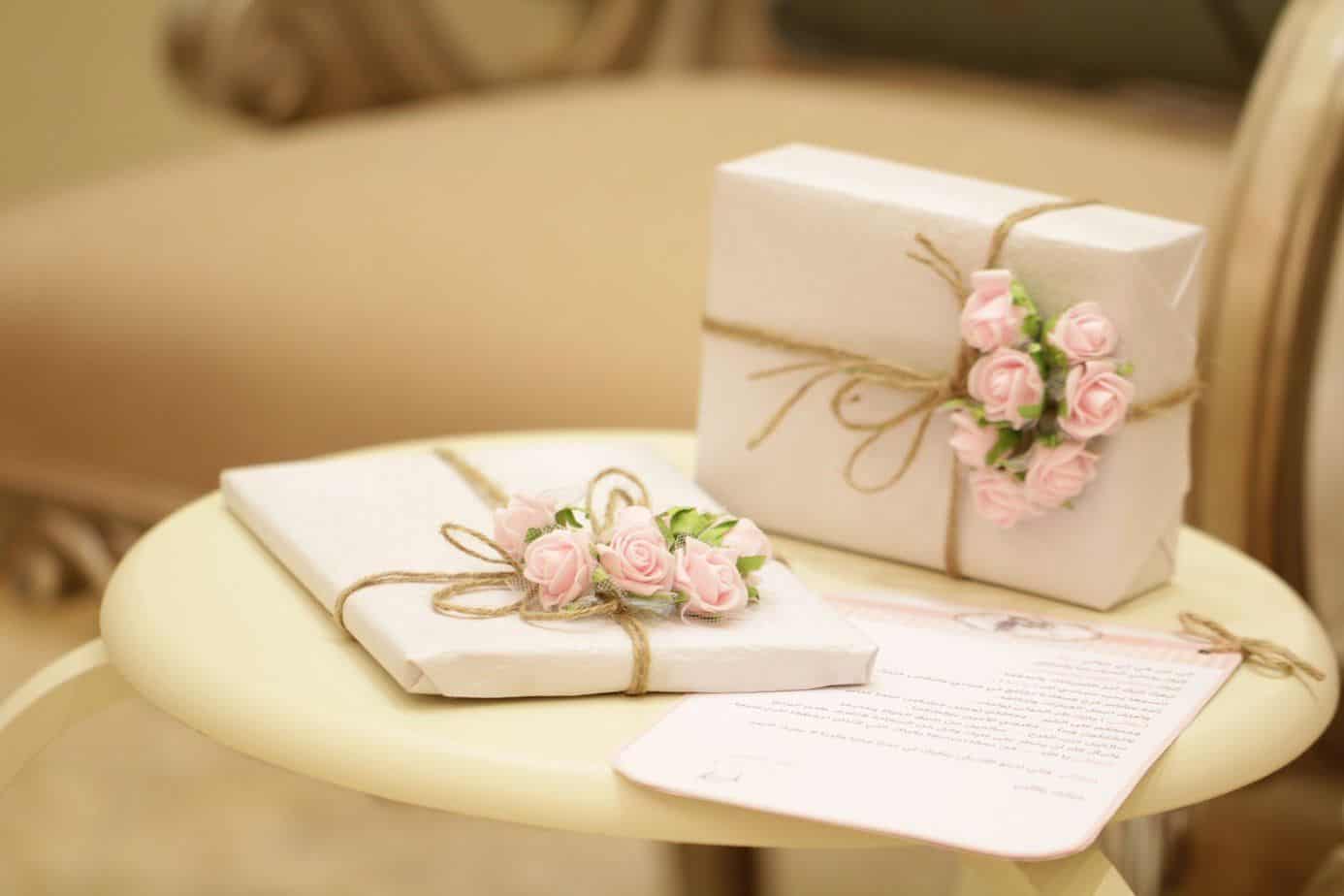 Different planning tool monitoring, such as gift and guest tracking and even a digital wedding planner for your wedding day
Privacy Policy, to see how your information is used, and how your privacy is being protected
Innovative Gift Giving Options, such as group giving and even non-traditional gifts, such as experiences, cash, and honeymoon registry gifts
Personal Websites, ideally free, with custom design options, templates, and tools to make sharing easy
Registry Items, such as what companies and brands are being offered, as well as how centralized the registry is vs a registry that works with many affiliates
Reputation and Ratings, both by professional organizations and through customer reviews
General Policies, especially return or exchange policies or credit on partially paid gifts
Zola vs The Knot: Which one is more worth it?
Both Zola and The Knot registry platform offer a slew of features sure to please couples. But there are some key differences between these universal registry options. Here's what these two registries have in common, and what sets them apart: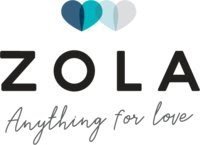 1. Zola Wedding Registry: Since its inception in 2013, over 500,000 couples have used Zola, and it's currently valued at $220 million.
The company was started by Shan-Lyn Ma, who, dissatisfied with how 'impersonal and tedious' gift giving was through other registries, decided to team up with a former colleague to create a new version of gift-giving.
At the heart of Zola's wedding registry is convenience: Zola touts itself as an all in one gift registry and planner, with the ability to not only set up a registry, but also create a free wedding website, checklists, and guest lists, and even purchase paper wedding invitations.
Reputation and Ratings: Zola is relatively new, but it should be noted that it is not officially accredited through the Better Business Bureau. Based on customer reviews, it holds an unofficial A+ rating.
On Weddingwire, it holds a 3.9 out of 5 star rating. Customers praised an easy to use and 'sleek' website design, and also rated it highly as an organizing tool. Complaints centered mostly around customer service and communication. Some consumers noted that deliveries were not always expected, and that customer service was not as quick to answer as they would have liked.
Privacy Policy: Zola's privacy policy is pretty easy to find, if you're looking for it. When you click on the page, you'll find a lengthy and at times technical explanation of their policies. While it may seem tedious to comb through privacy policies, we cannot stress enough that it is important, especially when you're providing sensitive and otherwise personal information.
The privacy policy consists of four main tenets: what information is collected; how it is used and shared; how it is stored, and for how long; and security safeguards. In short, they retain the right to collect any data you directly share. Third party analytics tools may also collect your IP address, device type/browser, search terms, and page visits, though this list is not inclusive.
In addition to normal business operations, such as account management, data is collected for marketing purposes. However, Zola has a policy not to share sensitive data that you do not consent to being shared. How long they store data is unclear: Zola simply states that data is stored as long as deemed needed for service.
Finally, in terms of security, the website uses SSL, a common encrypting technology for information such as credit cards. It should be noted that there is a clause that they cannot guarantee 100 percent security, and consumers use their services at their own risk.
Registry Items:  Making a registry with Zola first requires you to sign up. While you can browse to get a general sense of what the registry offers, you aren't given much of a preview until you supply a
password and username.
Creating a registry, though, is about as simple or complicated as you want. After supplying basic information, you have the option to start adding gifts. Finding gifts is easy: gifts are sorted into categories to make shopping as painless as possible. This list is a preview of some items you can buy in each category, but by no means conclusive.
Kitchen Essentials: cookware, knife sets, cutting boards, dutch ovens, skillets, roasting pans, storage, kitchen appliances, other utensils, small appliances (waffle makers, toasters, blenders, coffee machines, etc)
Bed and Bath: bedding, decorative pillows, mattresses, bath mats, curtains, towel collections, accessories and storage
Furniture: for the living room, dining room, office, and outdoors
Home: lighting, mats, decor, home organizing, cleaning (sweepers, etc)
Weekend: hiking and camping gear, luggage and travel, pet supplies, hobbies (grilling, beach/picnic, fitness, gardening, home improvement), electronics (speakers and systems, cameras, chargers, musical instruments)
Experiences: gift cards for everything from AirBNB stays to meal planning services, donations to charities, and skydiving.
Cash Funds: create your own honeymoon fund; couple's experiences like yoga and massage; general road trips or vacations/ honeymoons
Just looking at this list, there's no denying that Zola has a ton to offer, especially if you want a less traditional registry. Since more couples tend to be marrying later in life and more often have more of the essentials (like kitchen supplies), Zola offers eclectic but more personal options.
Some highlights? The experiences and cash funds category. You can get guests to pay towards trips or fun things you'll remember for a long time. The ability to create your own cash fund is also phenomenal. So too, is the ability to give to a slew of well respected charities.
Simply put: Zola, aside from its many products, offers experiences and giving opportunities that are truly personal to the couple and make a lasting impact in a way some traditional gifts do not always.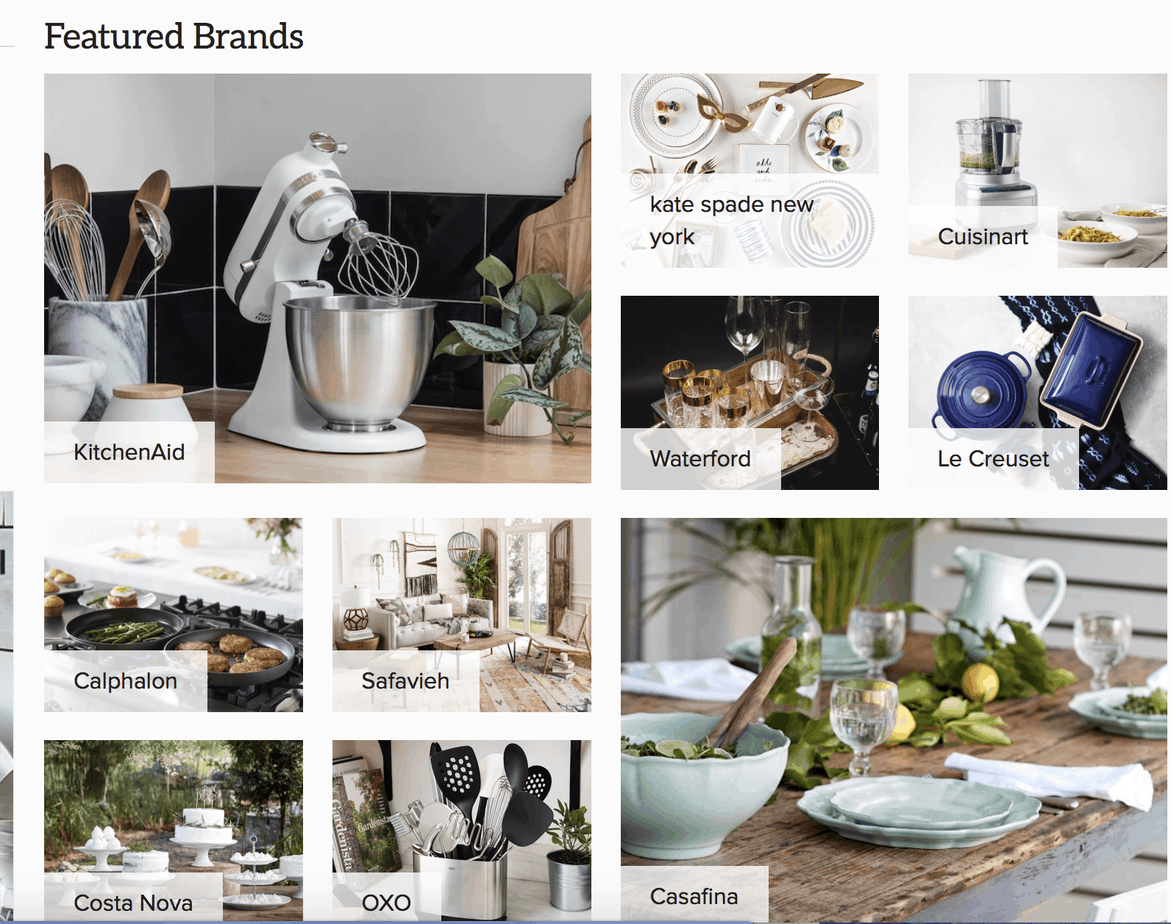 Brands: While Zola offers a wide-ranging selection of items, the registry specifically features these brands:
Kitchenaid, Kate Spade, Waterford, Cuisinart, Le Creuset, Calphon, Safavieh, Costa Novia, OXO, Matouk, Sonos, Umba, and Parachute.
This list is not all inclusive; in fact you can search for brands alphabetically, and they're all accessible under a single registry.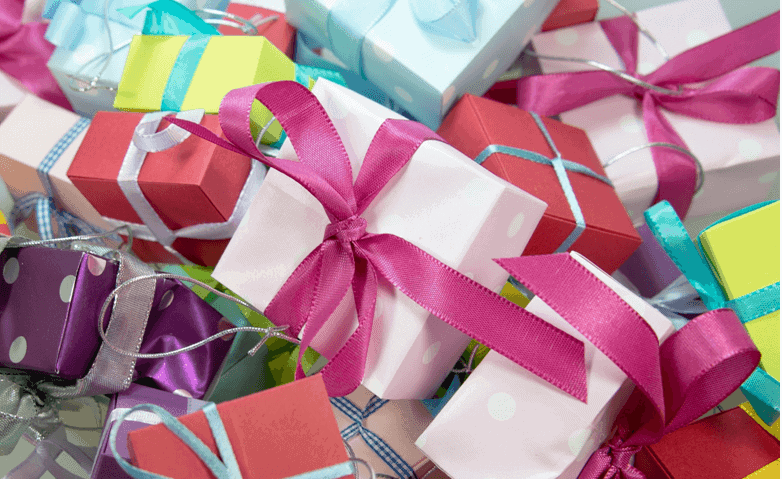 Why I Prefer Zola
I am often asked, "what is the best wedding registry service?" While it can depend on a few factors, my #1 go-to choice has to be Zola. It is more customizable and features hundreds of additional merchant integrations.
Get the Best Registry
We earn a commission if you click this link and make a purchase at no additional cost to you.
Gift Giving Options & User Perks
Aside from the option to fund honeymoons, experiences, and charitable organizations, Zola has offers a few other perks when it comes to gift giving options that make for an user friendly registry:
Gift Sharing for bigger items
Price Matching: notify Zola if an online retailer is selling something for a lower price
Registry Advisor for customer support
Free Gifts: some select items come with a free small gift additional to you upon purchase. This only applies to some gifts.
All in One Manager: Zola provides all its services in one centralized place, rather than sending you to affiliate sites
Organizational Tools, like a gift and guest tracker and a wedding checklist
Fees, Shipping and Other Policies
Zola charges a standard 2.5 percent fee on credit card purchases. Setting up a website, registry, and using other services, like gift trackers, come at no cost to the user. You also have the option of paying the fee yourself, or letting your guests pay for it. The exception is gift or experience cards, which do not carry an additional fee.
Shipping is another area where Zola shines:
Free ground shipping
Ability to select shipping dates
Free return shipping.
Returns are allowed within 90 days, if the package is unopened only. You can submit a form for a replacement in the case of any gifts you receive already damaged.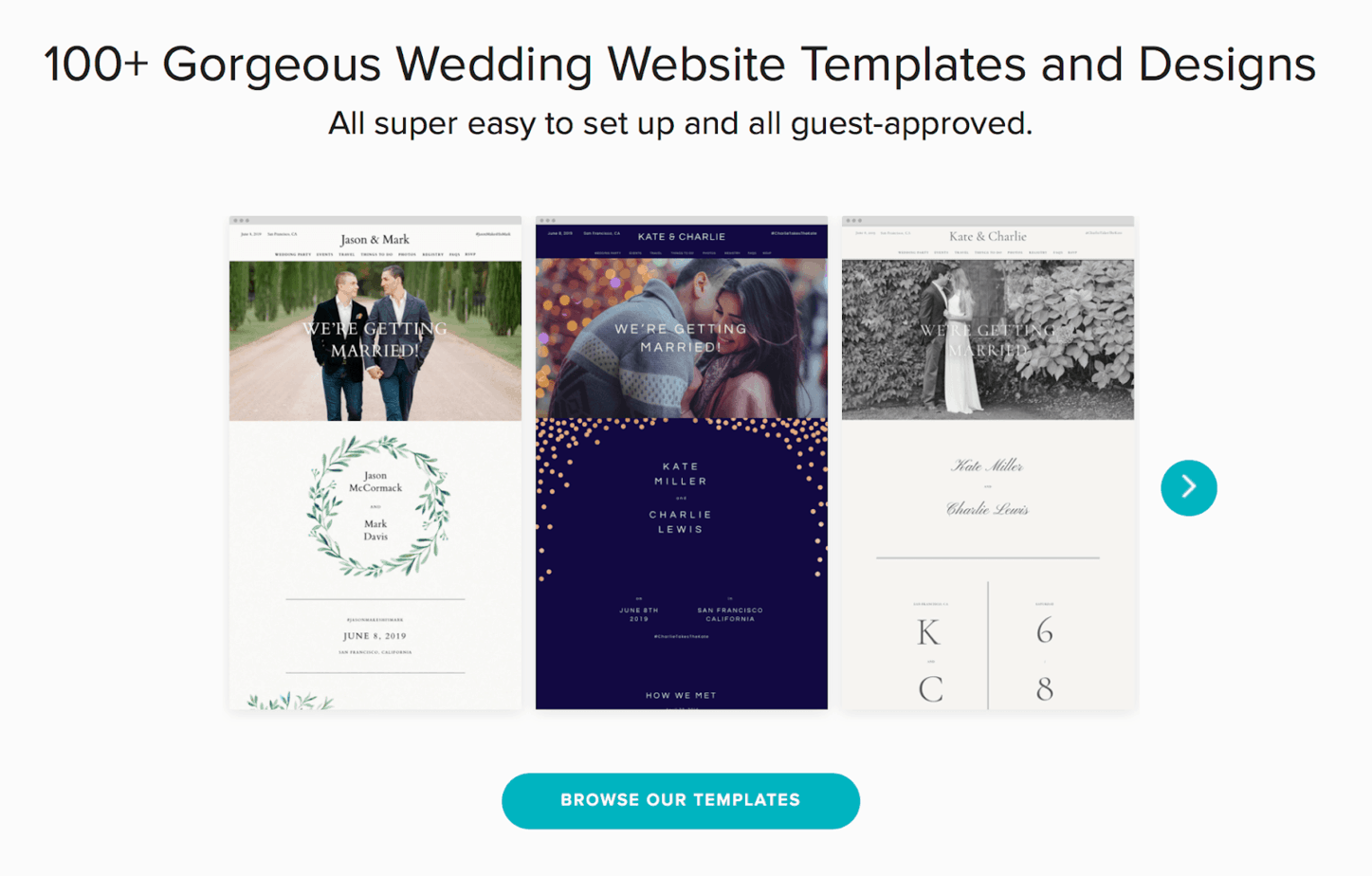 Zola Websites
Zola offers an easy to design free website template that you link seamlessly with your registry. Select from over 100 design templates and personalize with details, your own photos, and other information, like how to R.S.V.P.
Downsides: There's no direct share option, like a social media handle. Instead, you're supposed to copy and paste the hyperlink for yourself. The websites also are slightly more limited than some competing places, like The Knot, but ample enough for customization.
Pluses: Seamless integration; easy to create; ability to create online R.S.V.P. cards
The Knot Registry Reputation and Ratings: Perhaps one of the most iconic names in mainstream wedding information, The Knot is also known for it's online and physical magazine, comprehensive guides from everything from planning to budgeting to dress styles, and also one of the older wedding companies.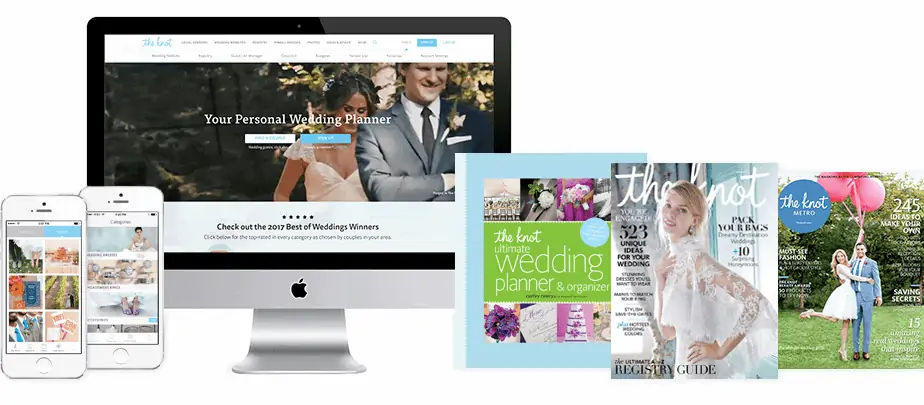 Unlike the Zola registry, The Knot's registry is just a small portion of the company. The Knot itself, in fact, is under the umbrella XO Group, whichause, as of this year, XO Group in fact merged with Wedding Wire, which gives you an idea of how big this company is and how hard it is to get a sense of user reviews for the actual registry. holds an official A+ rating/ accreditation with the BBB.
The best we can do is on Glassdoor, where the parent company averages a comparable rating to Zola, at the same 3.9 out of 5 stars.
Privacy Policy: As both the Knot and its registry are owned by XO, the privacy policy actually falls under XO Group's policies. Like Zola's, the privacy policy is dense and few likely read it. Much of it is similar to Zola, in that the website collects personal information, your location, and any other given information.
And like Zola, XO Group may share for marketing, sweepstake, and similar purposes. One difference that stands out: the right to opt-out. While you agree to track devices by using their site, there is an option to opt-out of select things, such as receiving promotional messages, emails, or texts. You can also contact The Knot to make requests or express privacy-related concerns.
While the Knot arguably is heavier on advertising than Zola, the option to opt-out makes it stand apart from a little, while most of the rest of the policies are more or less on the same footing. One alarm: Payment is listed as processed by third-party affiliates, but the security details are a bit unclear. Anyone thinking of opening a registry may want to inquire further.
Registry Items & Brands: As with Zola, starting a wedding registry with The Knot is fairly straightforward. After providing login information, you can create a website, which syncs with registries partnered with The Knot.
But in this way, it is very unlike Zola. Zola has you create a central registry and then add items; The Knot encourages you to link to specific brands for your registry for your wedding date. While there is option sync with a variety of brands and registries, it just doesn't work the same way. If you have specific registries (such as Macy's and Crate and Barrel, for instance) this is a better bet. You may find yourself less overwhelmed by selecting from items with brands you know rather than creating a registry made up of items from many brands.
If you don't gravitate towards a specific brand, The Knot's process may frustrate you: you may be required, for instance, to sync your site to multiple brands, and it may be more cumbersome for guests
to navigate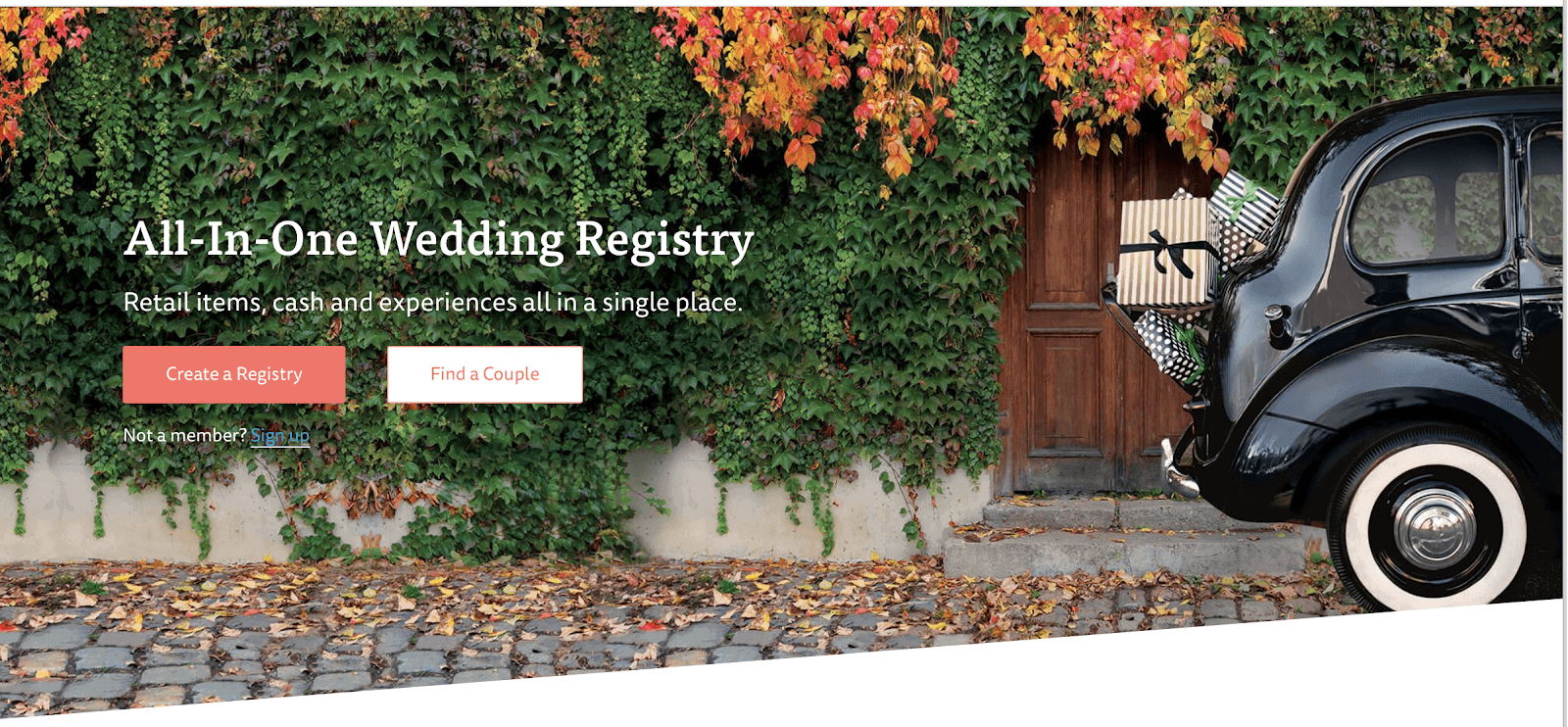 .
Since there isn't a definitive catalog like there is with Zola, you'll want to look at specific companies you intend to sync with in order to determine if they offer items of interest. Here are those brands that partner with The Knot:
Bed Bath & Beyond, Williams Sonoma, Wayfair, Pottery Barn, Crate & Barrel, Amazon, Target, Bloomingdale's, Traveler's Joy, Macy's, West Elm, Anthropologie, Rei Co-op, Sur La Table, Belk, Dillard's, Geary's, Scully & Scully, The Container Store, and Newlywed Bund
As you can see, while more limited, some options, like Amazon, have a huge supply of items. The only concern here, is you're essentially creating several registries. The Knot is offering a place to sync other large registries.
Gift Giving and User Perks
Like Zola, The Knot also offers the ability to give cash funds, through Newlywed Fund. It's essentially a digital cash registry, with an emphasis on travel and honeymoons. While a bit more limited, it's also a bit simpler and less overwhelming than Zola's many cash fund options. If you just want a cash fund for a honeymoon, this may be the more streamline way to go. There is also some charitable fund giving, but less details are provided.
In addition, the Knot's registry offers:
Gift Tracking
Budgeter tool: make sure you know what you're spending. This is useful not as much for your registry as your wedding overall.
Checklist and Wedding Timeline
Guest List: a little more advanced than Zola's, this offers not only tracking, but also the ability to manage thank you's and R.S.V.P.'s in a more centralized way
Fees, Shipping, and Other Policies: The Knot also takes a 2.5 percent charge on credit cards. The only difference is that the couple must absorb the costs; there is not option to add it to the guests' charge.
Shipping policies vary depending on which affiliate registries you sync with. Many do offer free shipping of some sort, as well as some form of guest gift sharing. Again, you need to consult individual affiliate registries in order to fully understand these policies.
The Knot Wedding Websites

This is where The Knot does edge out Zola, if ever so slightly. Website design is highly customizable and professional, with even more options. Like Zola, The Knot also advertises "100 plus" designs, but aside from that there are some advantages to a website through them vs Zola, including:
Ability to customize your URL
Instant RSVP's *a bit more accessible than Zola's version
Color themes
Guests can even book hotels and select meals
Finally, the invitations themselves are set up so you can purchase traditional paper invites (wedding invitation options) that specifically match the design of your website.
Final Thoughts: Zola vs The Knot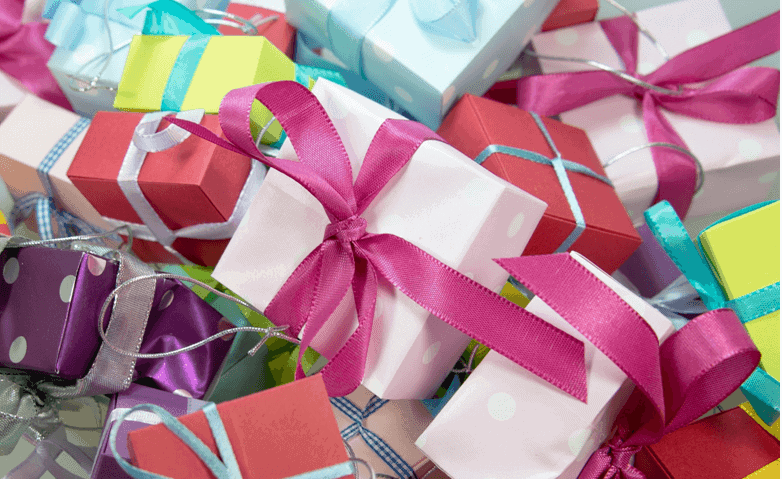 Why I Prefer Zola
I am often asked, "what is the best wedding registry service?" While it can depend on a few factors, my #1 go-to choice has to be Zola. It is more customizable and features hundreds of additional merchant integrations.
Get the Best Registry
We earn a commission if you click this link and make a purchase at no additional cost to you.
Both Zola and The Knot are excellent wedding registries with a lot to offer. Which one you go with is a matter of personal choice. Here are some key points to consider:
Zola is best for:
Non traditional gifts, like charity, gift cards, and experiences
Eclectic registries with many brands and companies
Centralized registries
Working with a small company
Little perks, like free gifts and 20 percent off after your wedding
The Knot is best for:
Professional website design
Registries featuring a few major brands/ companies
Links to organizational tools, like a budgeter and wedding checklist (wedding details), and even wedding venue lists.
Bottom Line Summary: To cut right to the chase, if I have to choose between these two, I prefer Zola here because of its inherent flexibility for smaller and boutique registry partners (as well as the big names) and the more flexible structure overall. Definitely check out the latest Zola promotions here.
Further Online Wedding Registry Reading
FAQs
Question: Why should we create a wedding registry at Zola?
Answer: You should create a wedding registry at Zola because it saves so much time into preparing wedding cards, invitations, and also because guests can choose gifts from one place, among 1,000 different brands and because you will not get anything twice.
Question: Can I find a good wedding gift under $100 at Zola?
Answer: Yes, there are lots of great gifts under $100 you can gift to a newely weds, including home accessories or small trips they can go to.
Question: Can I return a gift and get a refund from Zola?
Answer: Yes, you can return a gift and get a refund from Zola, but this will not be in real money, but in store credit which you can use anytime you want. Plus, they offer free return shipping on the goods which is a great plus.
Question: Does the Knot registry has RSVP function?
Yes, the Knot registry does have a RSVP function, so you will know how many guests are surely coming to your wedding, so you can let your caterer know about the food portions.
Is the Knot a good wedding website?
Yes, Knot is a good wedding website and wedding registry that helps you find even the tiniest little details you might need for your wedding day. You can find caterers, dresses, photographers, designers, reception veniues, wedding planners all in one place.