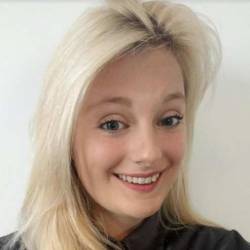 Latest posts by Rosie Greaves
(see all)
Planning your wedding should be a joyful and memorable experience, but it can also be full of stress and confusion. One of the difficulties many couples encounter is their wedding registry.
Gone are the days when a simple list of homeware sufficed. Couples are looking for unique presents, honeymoon funds, cash gifts, AirBnB vouchers, and charity donations. Some even want experiences, such as cheese clubs or wine clubs.
But the same question remains, who should you register with? To help answer that very question, we're putting two popular wedding registries under the microscope: Zola vs Blueprint.
Wedding Services | Zola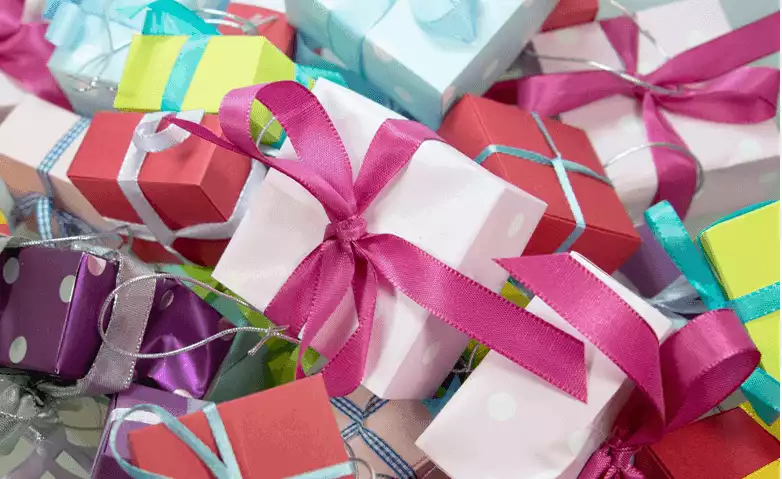 Hopefully, by the end of this comparison, you'll have a clearer idea of which (if either) service best suits your needs.
We've got lots to cover, so let's get started!
Main Differences Between
Zola vs Blueprint
The main differences between Zola vs Blueprint are:
Zola has an app, whereas Blueprint doesn't.

Zola offers wedding planning features like checklists and seating charts, whereas Blueprint doesn't.

Zola doesn't offer an interactive gift selection process where you can pick gifts according to the rooms in your house, whereas Blueprint does.

Zola has a search tab, which makes it easier to navigate their website, whereas Blueprint doesn't offer this.

Zola comes with a thank-you note feature, whereas Blueprint doesn't.
The Core Similarities and Differences Between Zola and Blueprint
If you're just here for the headlines, don't worry; we've got you covered. To provide a general sense of what each service has to offer, we've listed the key similarities and differences between Zola and Blueprint.
Main Similarities Between
Zola vs Blueprint
Both are free

Both charge a credit card transaction fee: Zola at 2.4% and Blueprint at 2.5% (though Zola waives the fee when a guest purchases a gift card or uses Venmo to make a purchase or fund a cash fund.)

Both enable you to create, track and customize your RSVP list.

Both come with gift tracking options.

Both enable you to create a wedding website.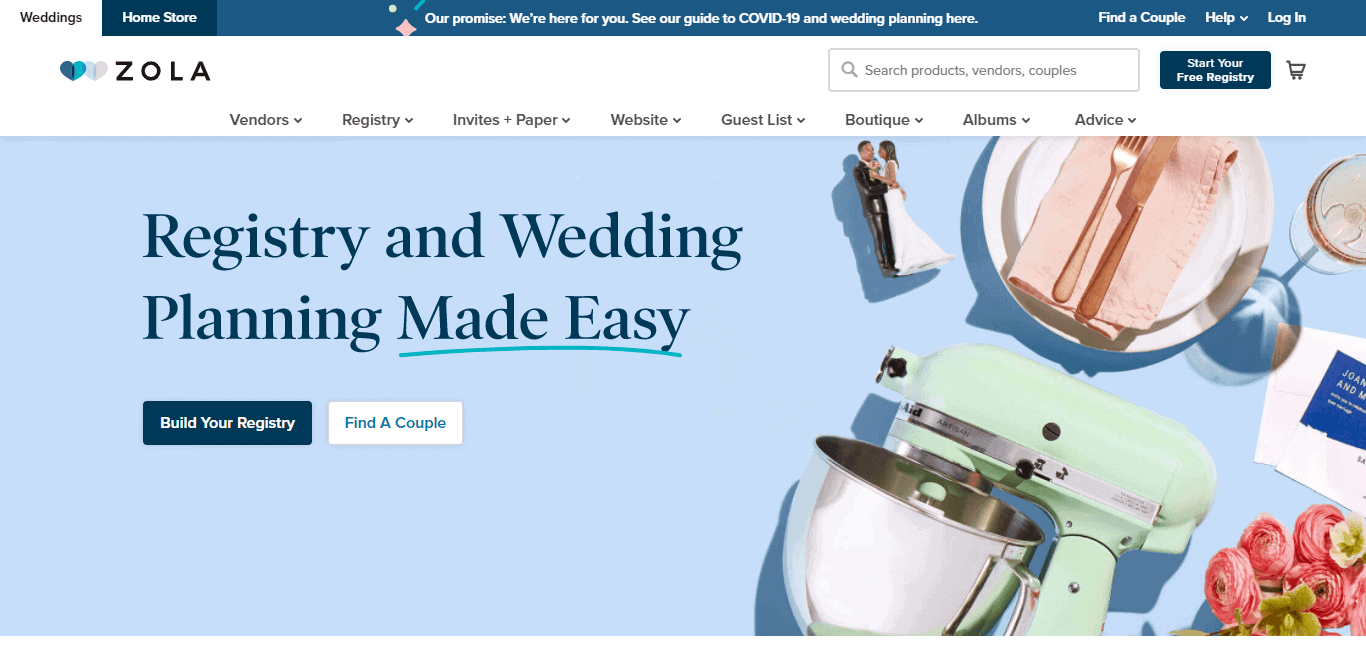 Zola is a highly-rated and well-loved wedding registry, and for a good reason. This gold standard service allows couples to register for everything from cash to homeware to travel packages.
Zola claims to be "everything your wedding registry should be." They have an impressive and growing online store to choose from, and if nothing in there's to your liking, you can choose from virtually any other shop.
Zola is an all-in-one wedding planning tool designed to help with your wedding registry and other wedding planning aspects, such as photo albums, wedding invites, save-the-dates, and guestlists.
Wedding Services | Zola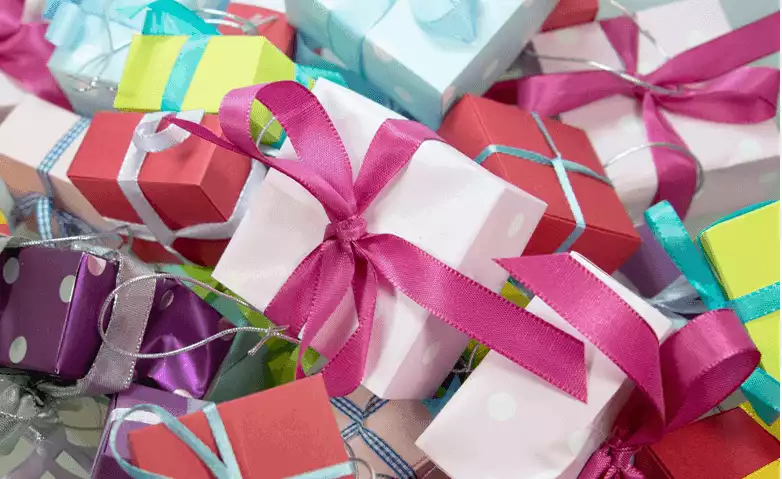 Zola's Core Features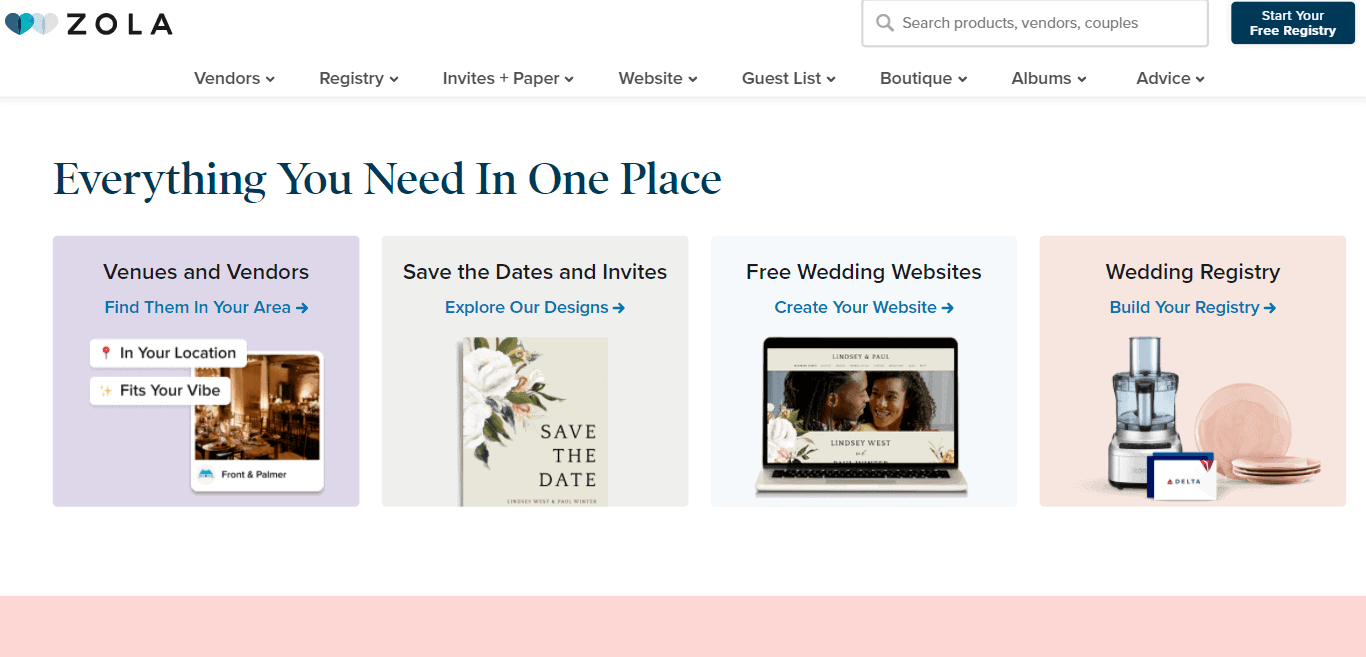 As we've just said, Zola offers a wide range of features to help with your wedding planning and wedding registry, including:
You can create and launch a wedding website

You can establish a wedding registry

Gift tracking

You can write and store your wedding guest list

A wedding planning checklist

You can create your seating chart

Access to their five-star mobile app, so you can plan your wedding while you're on the go!
Let's take a more in-depth look at these features:
Your Zola Wedding Website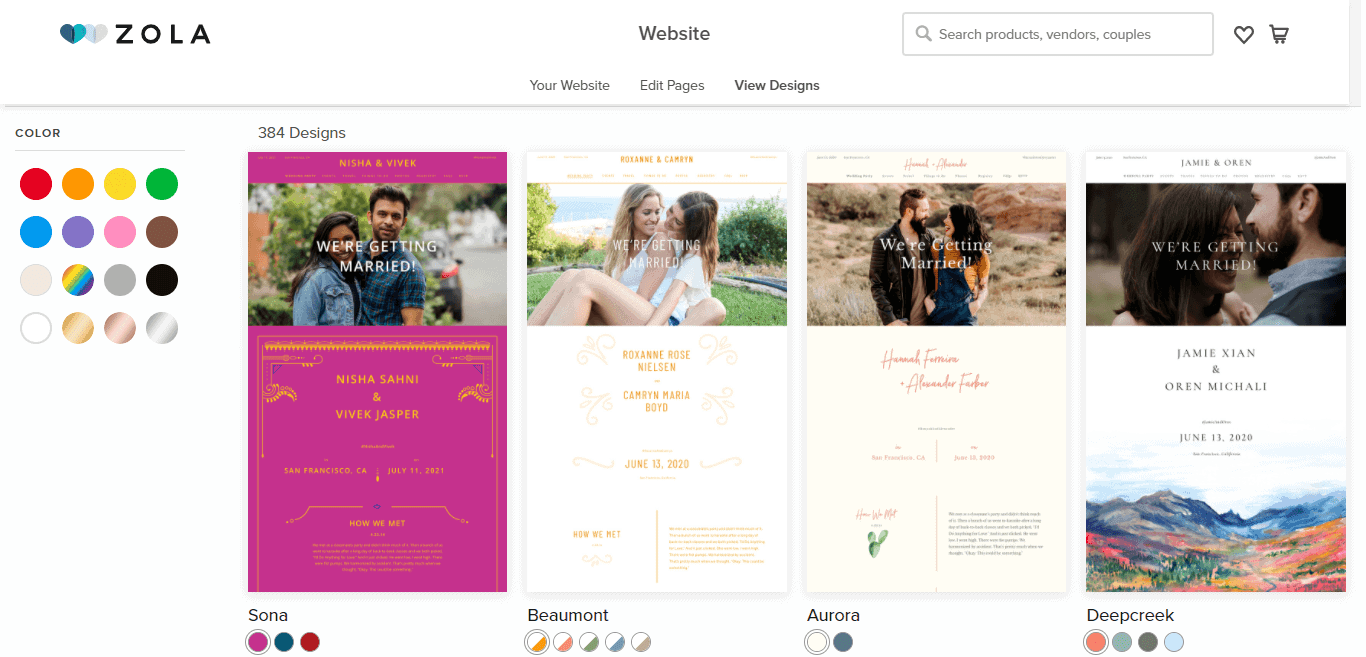 With over 300 website themes and designs to choose from, Zola makes creating a customizable website that reflects your wedding theme, personality, and stationary.
This tool's free! You and your partner can personalize your website with Zola's intuitive drag-and-drop website builder to add text and photos to your web pages.
In response to the recent wedding restrictions (thanks, Covid-19!), Zola recently enabled couples to host events via their wedding website so that guests can attend wedding ceremonies virtually.
What's more, Zola doesn't restrict you to only using their wedding registry. This means you can create a wedding website with them and link to another or existing wedding registry.
Building a wedding website with Zola is simple, just:
Pick a design:

You can pick a website template based on

your wedding's theme, whether it's minimalist, romantic, floral, classic, etc.

Personalize:

Fill your website with wedding details, photos, stories, travel info, your registry, and more.

Share with your guests:

Print the URL onto your save-the-dates and wedding invitations.
Your Zola Wedding Registry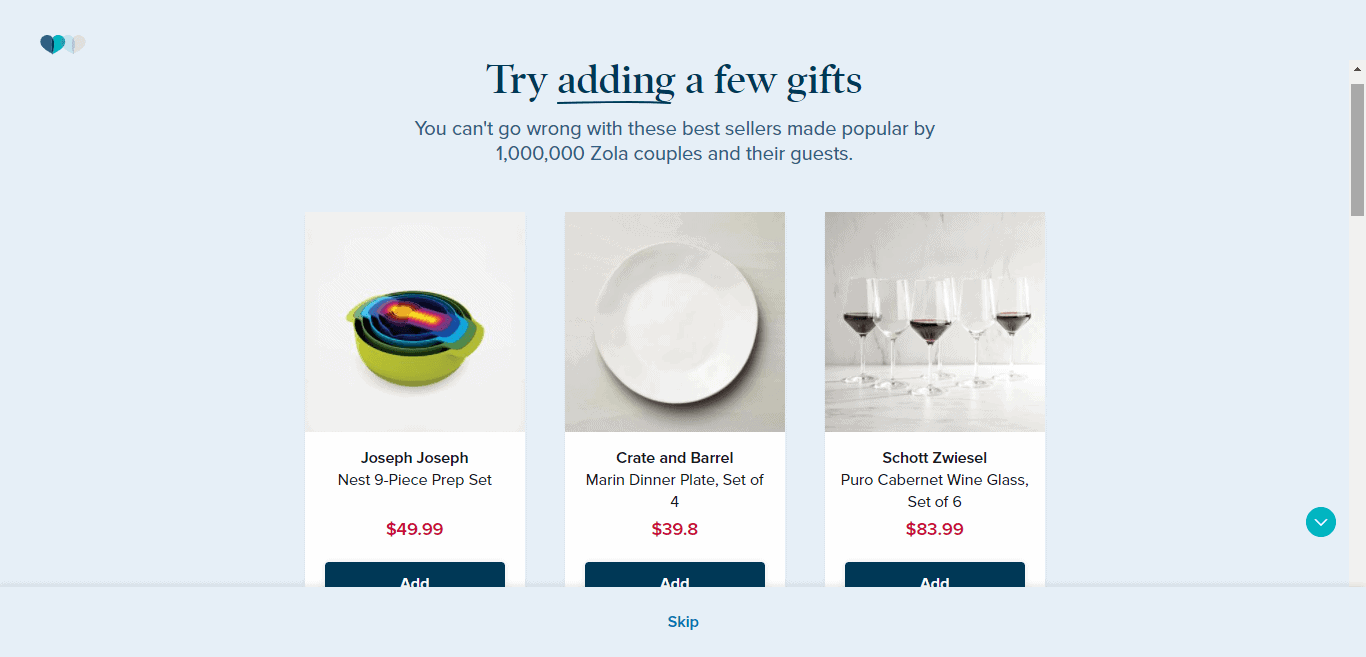 Traditionally, couples had to register at numerous stores to get all the items they wanted on their registry. Thankfully, with websites like Zola, this is no longer the case. Zola is registered with over 1,000 brands, making it easy to ask your guests for gifts, experiences, and cash all from one place.
Essentially, Zola is an online store first and foremost, which is why they can offer so many products and brands. It's also why their service is free. As with any other retailer, they make their money by selling products.
This is how Zola's registry works:
Add your gifts:

Zola makes it easy to navigate their catalog. They have a vast range to choose from, from gift cards to honeymoon funds, to unique presents – and more!

Make your registry guest-friendly:

Customize your registry list with photos so that guests can see exactly what they're getting you. You can also add notes to explain why you want or need the item. You can even mark gifts as

"Our Most Wanted"

to help steer guests in the right direction.

Notifications:

Zola sends you a message every time a guest purchases an item from your registry list. Inside this notification, you have the option of sending a thank you card.

Shipping your gifts:

You can choose to have your presents shipped immediately to your home or schedule an alternative date. You can also change your mind about a present and exchange it without the guests ever finding out.
Zola's Guest List Feature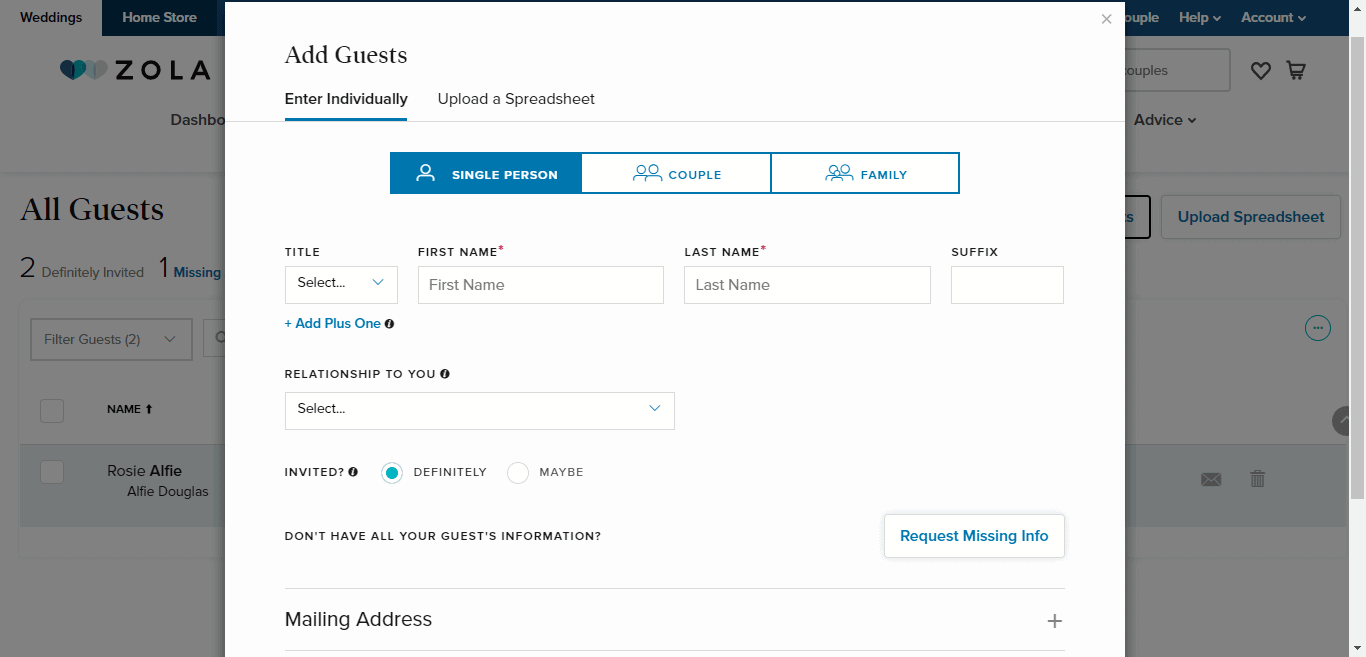 Zola's guest list tool does exactly what you'd expect- you can create and manage your wedding guest list.
This feature is organized into four sections:
Your guest list

Your events

Track RSVPs

Seating charts
You can collect addresses, send invitations, track RSVPs and gifts, and build a seating chart.
From here, you can also communicate with guests before, during, and after your big day. Handy, right?
Check List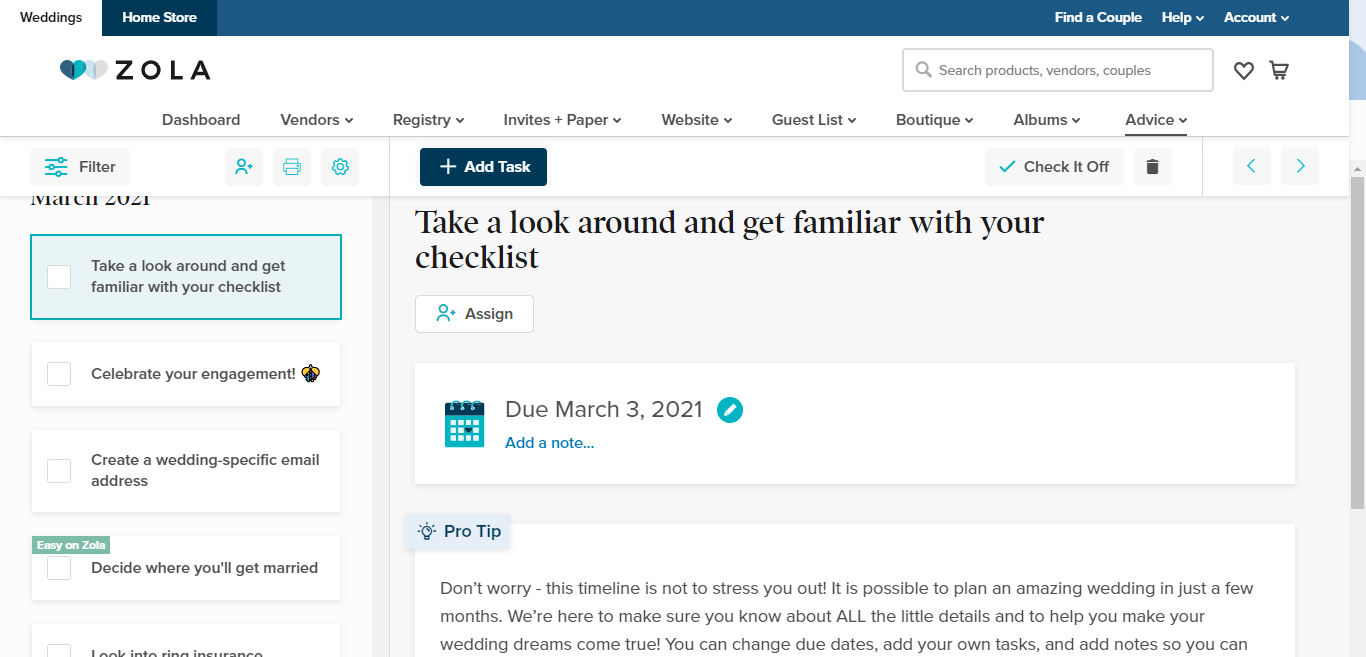 If you're someone who loves to stay organized, Zola's pre-populated wedding planning checklist will be a dream come true for you. Here, you can add your own tasks, customize them to reflect your wedding's details, and set deadlines for each one.
Zola's App

The Zola app is available on both Android and iOS devices. You can build your website, receive gift registry notifications, track and ship your gifts, and manage your guest list, checklists, and registry list. In fact, this app provides access to pretty much everything Zola has to offer from one centralized wedding dashboard.
Zola: A Quick Summary
Zola is a thoughtfully designed, all-in-one wedding registry service. Not only that, but they offer many other wedding planning tools.
Wedding Services | Zola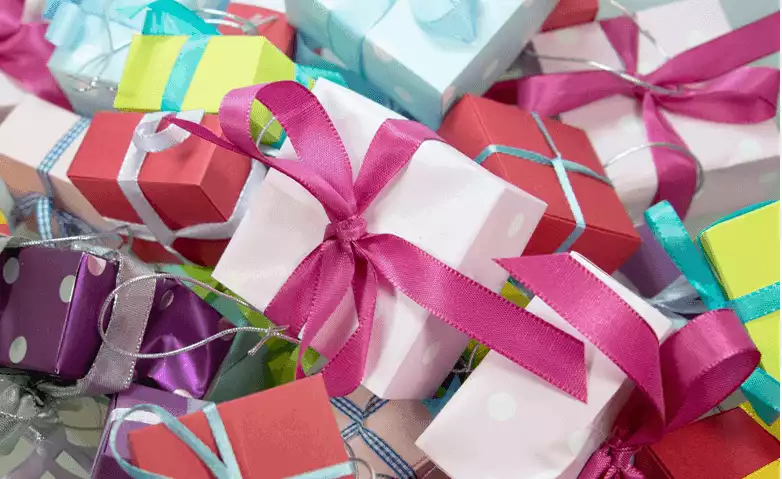 To summarise, Zola includes:
An easy-to-use app that empowers you to conveniently manage your wedding tasks while you're on the run.

Zola really streamlines communication with guests and wedding preparations.

There are over 1,000 brands to choose from

It's free

You benefit from free and customizable shipping options.

Easy online exchanges are available if you change your mind about a gift (without notifying the guest who bought it for you)

Access to a thank-you note manager
Overall, Zola offers lots of valuable and time-saving services. You can plan, organize and keep track of your wedding plans all from one place. You can also design a beautiful wedding website to suit your wedding theme.
Zola's also done a great job of keeping up-to-date with how the COVID-19 pandemic has affected weddings. By providing an option for guests to access your ceremony online, you don't need to worry about leaving out and upsetting people.
Who's Blueprint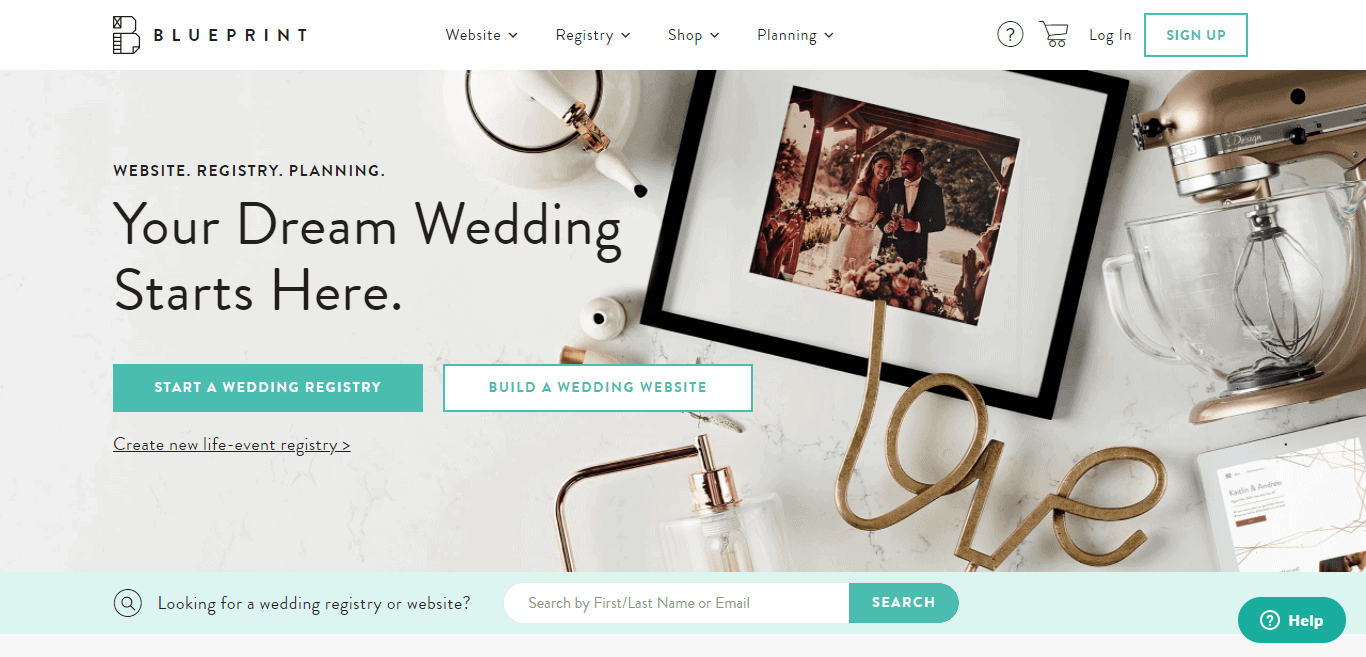 Like Zola, Blueprint is well-loved and widely used by couples planning their weddings. This company works hard to streamline the wedding planning process to make it as enjoyable and straightforward as possible.
They focus on three main areas: your wedding website, registry, and planning. When it comes to your wedding register, Blueprint boasts an impressive online store to choose from. They also offer a unique room-by-room registry.
Users are provided with a visual and interactive room blueprint to explore products according to the different rooms in their homes.
Blueprint's Core Features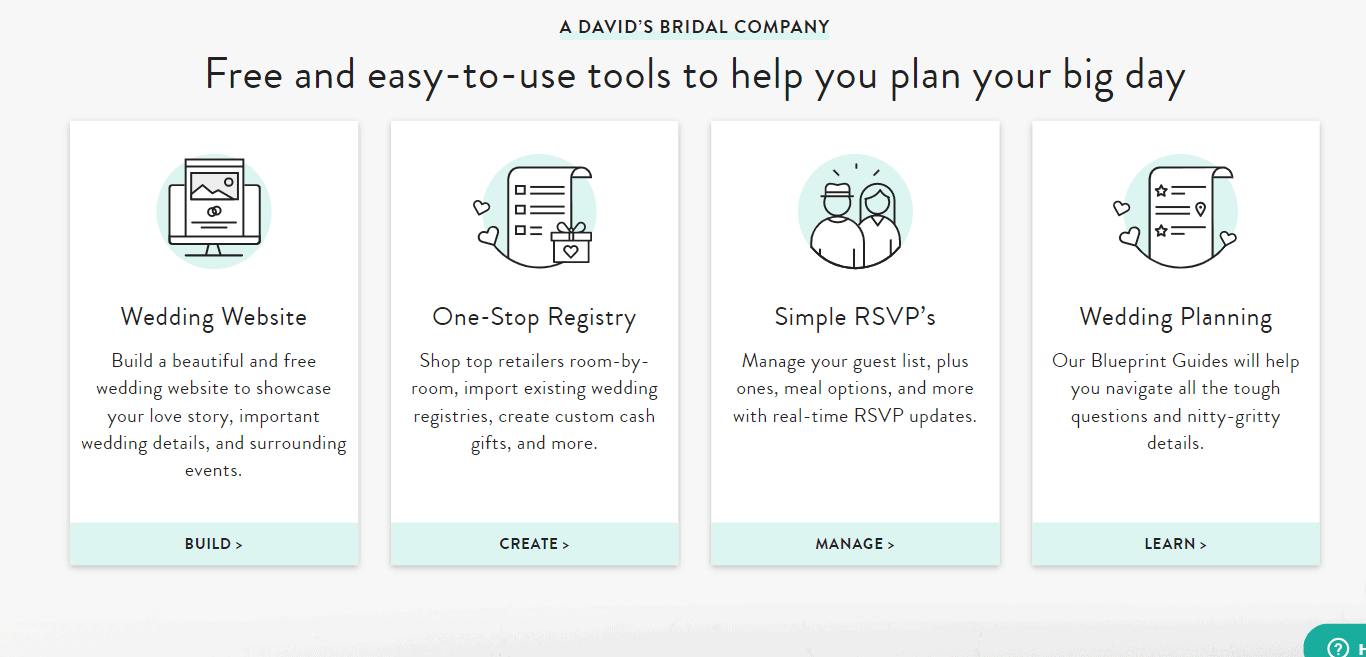 Blueprint offers many tools to help you build, plan and keep track of your wedding plans. More specifically, they provide the following features:
You can create a wedding website

A one-stop registry

Wedding planning tools

An online RSVP

Wedding planning guides

Group gifting

A gift-tracker

Perks from Blueprint's partners
Your Blueprint Wedding Website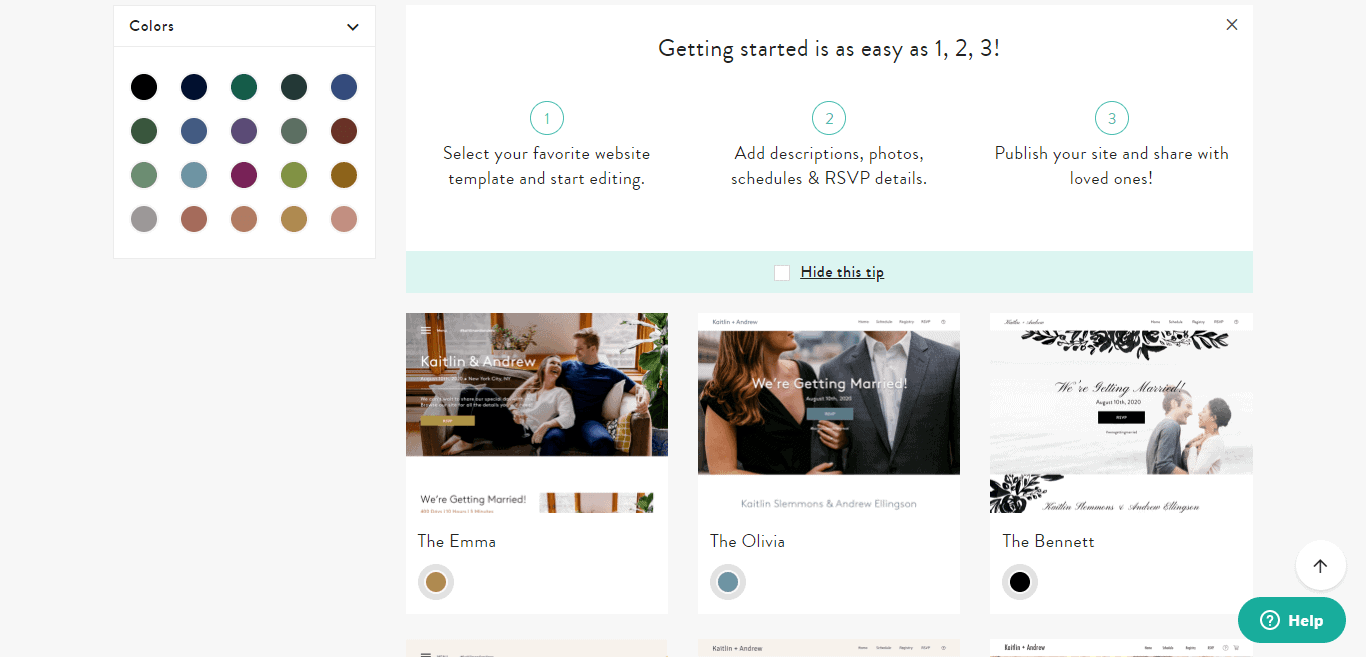 Blueprint offers 30 exclusive wedding website templates to choose from, which vary in color palette and theme. From here, you can customize your website to include your couple's story and images.
There are four simple steps to creating your wedding website using Blueprint:
Choose your template

Customize it

Sync your website with your wedding registry

Share with guests
Your website can include various pages to explain different aspects of your wedding and things you're planning. The web pages you can create are as follows:
Home page:

As with any other website, this is likely the first page guests will see. Here you can add a welcome message, image, event date, your couple's story, and more.

Schedule page:

Here, you're prompted to share event dates with your guests. This could include your engagement party, bridal shower, ceremony, etc. You can add the event times, locations, maps, dress codes, etc.

RSVP page:

On your end, this is where you can create and manage your RSVPs. Whereas, for your guests, this is where they can RSVP to your event.

Registry page:

This page integrates with your wedding registry to make it quick and easy for guests to pick and purchase a wedding gift.

Travel page:

Here, you can detail pertinent travel information for the big day. It can include things like nearby hotels, directions, airport information, etc.
…There are other pages you can add too, but you get the idea!
Pro Tip: Once you're done editing your web page, make sure you toggle the page's visibility so that others can see it! You can do this from the 'Page Editor' section.
Your Blueprint Wedding Registry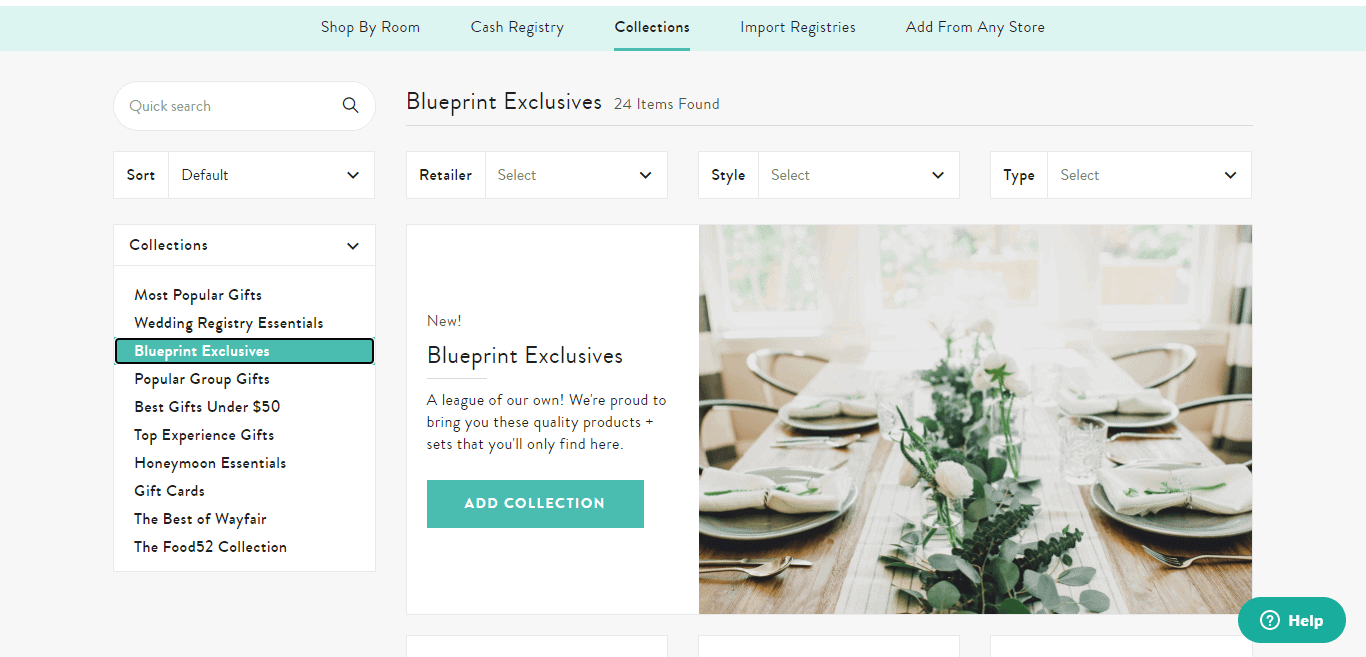 With a catalog of over 5,000 products, experiences, and cash funds to choose from, you won't be short of choices. As we've already hinted at, to make the selection process easier, Blueprint's created an innovative shopping feature where you can browse products for the room they're intended for.
For example, under "kitchen," you get a visual and interactive blueprint with lots of other sub-categories to choose from. For instance, "tools & prep," "linen," "dinnerware," and many, many more. This goes a long way to streamlining your wedding registry process, making it easier and quicker for both you and your guests.
Blueprint is host to hundreds of popular retail stores. However, if, after all that browsing, you can't find the item you're looking for, you can add it to your Blueprint registry easily and quickly. Just install the "add to Blueprint" button on your desktop. From there, you can add items from any retailer to your registry.
If you don't want gifts for your home, Blueprint also offers cash registries and experience options.
The cash option is broken down into four sections:
Home funds

Celebration funds

Charity donations
Blueprint is free to use. However, if you add a cash fund to your registry and a guest chooses to contribute, the gift-giver is charged a 2.5% transaction fee on their cash fund purchase.
The experience option has six themes to choose from:
Night out

Health & wellbeing

Home & living

Food & drink

Travel & adventure

Media & technology
Do you already have a registry? If so, no problem. Blueprint allows you to import your registry from elsewhere so you can keep all your wedding planning in one place.
Group Gifting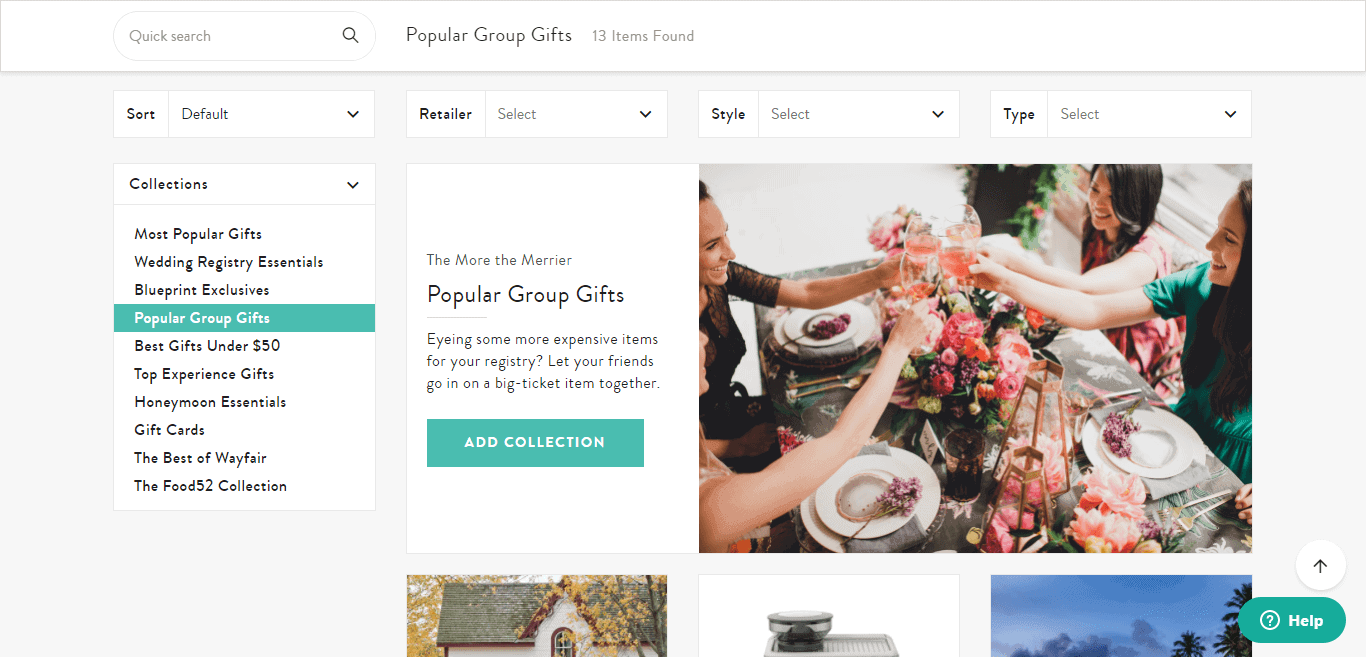 If you and your partner really want something expensive or want funds to save up for something big, guests have the option of pooling together.
This helps take the guilt out of asking for seemingly extravagant gifts. Instead, the power is in your guest's hands to decide whether they want to buy an individual gift or club together to purchase something more expensive.
To help out, Blueprint has even created a "most popular group gifts" tab. Here you'll find items like wedding band costs, a down payment for a house, a sofa set, and an espresso maker.
Gift-Tracker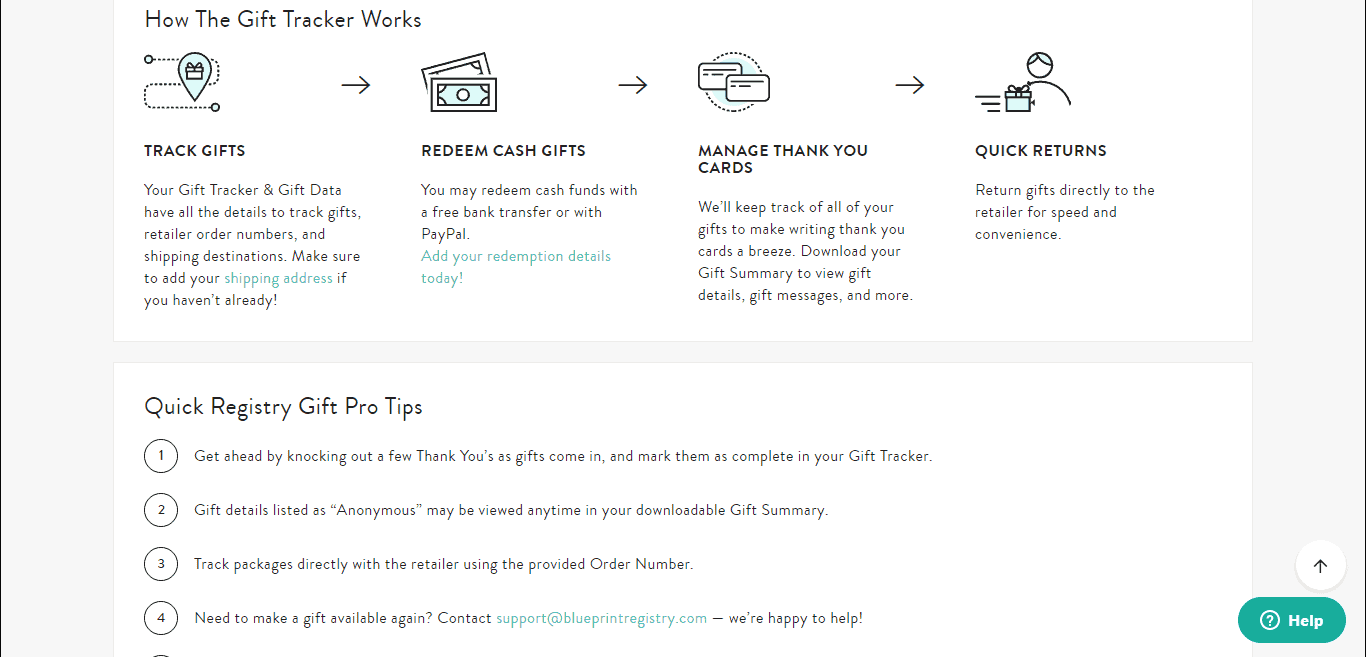 This relatively new feature allows you to view the number of gifts you've added, the type of gifts they are, the retailers you've chosen, and the prices.
Once guests start buying gifts and have marked them as "purchased," you'll receive real-time email notifications letting you know. You can access the original product link, shipping details (whether it will be sent to you now or to themselves first), and order number.
You can also use this feature to keep track of and access other non-physical gifts, like experiences and cash funds. Guests can mark their purchase as "anonymous" or put their details down.
All of this information is easily accessible, which is worth its weight in gold when figuring out who to send thank you notes to. However, unlike Zola, there's no thank-you note feature included.
Wedding Planning and Guides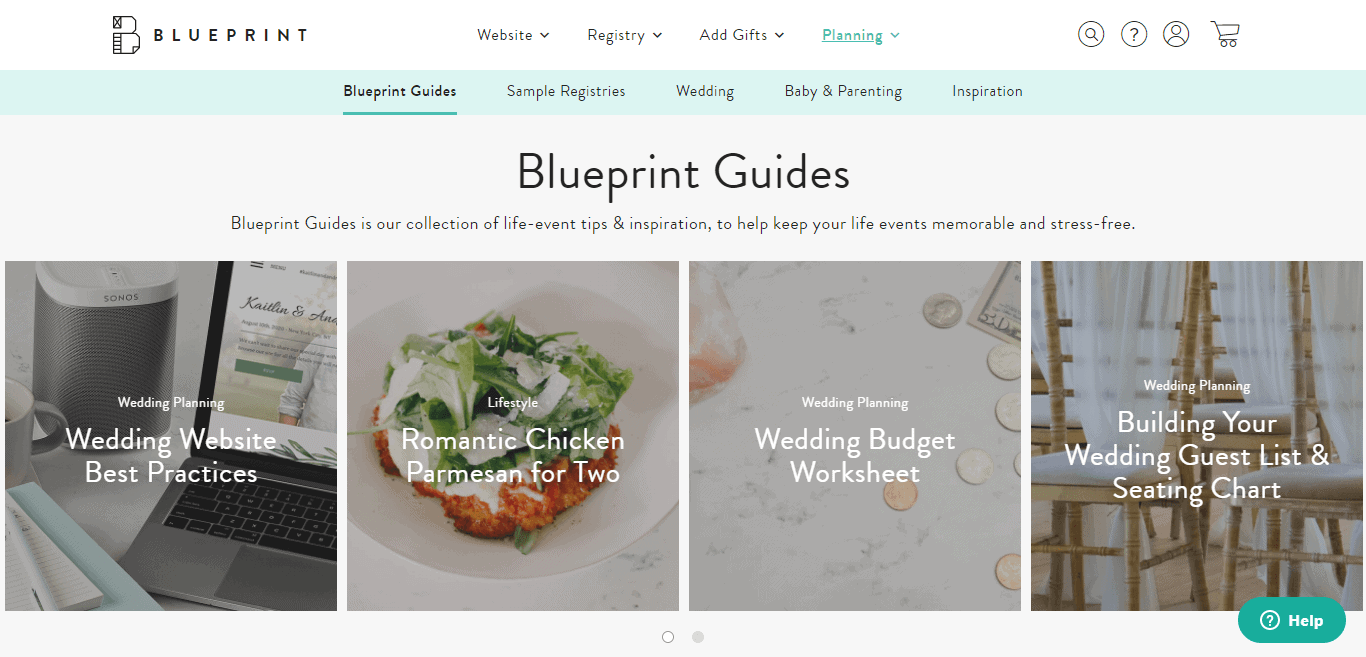 Blueprint wants to make your wedding planning as stress-free as possible. To help with that, they provide guides and handy tips on loads of different wedding planning elements.
Some of the topics covered include:
How to reschedule your wedding due to Covid-19

How to create a wedding planning worksheet

How to write your wedding guest list
However, unlike Zola, Blueprint doesn't offer a place to create a checklist for these things. They simply provide valuable tips and advice.
Online RSVP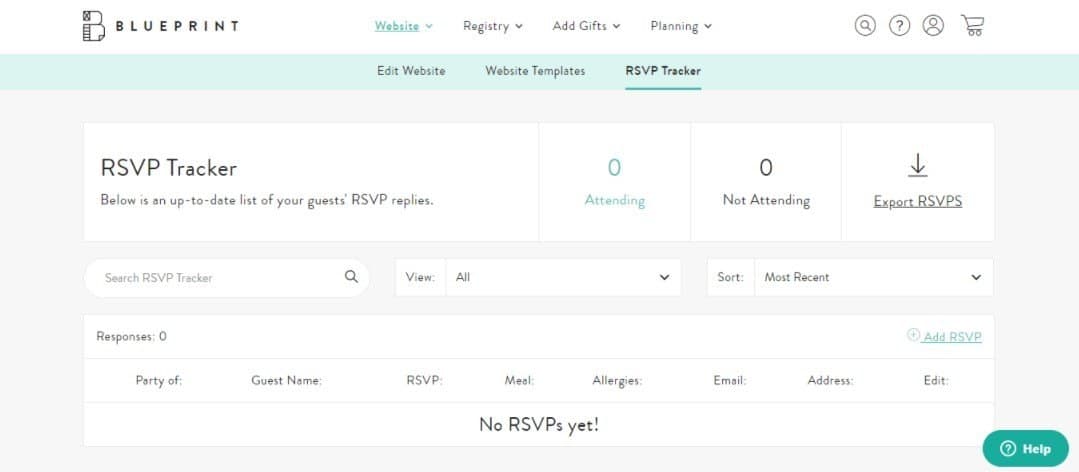 As mentioned above, this can be found on your wedding website. Here, guests can confirm attendance, request plus ones, and choose their meal options.
Conversely, for you, here you can keep on top of who's coming to your special day. You can customize RSVP forms and receive real-time updates to help you manage your guest list.
Blueprint Partners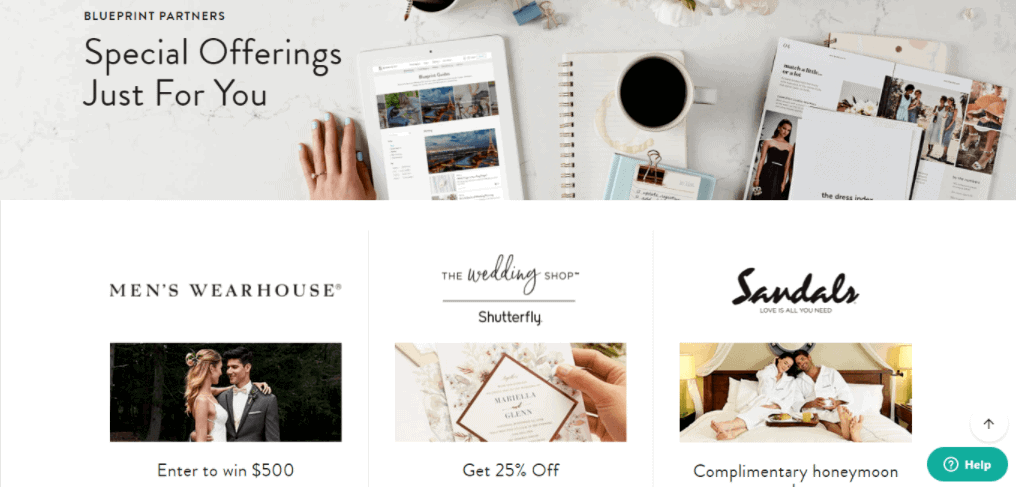 To allow customers to get a fuller experience, Blueprint offers special offers and deals with certain brands and companies. This could be competition entries, discounts, or complimentary packages.
Blueprint Review: Summary
Blueprint offers innovative and unique features to help you plan and create your wedding website and registry. Though they don't provide as many wedding planning features as Zola (like checklists and seating plans), they offer valuable guides to making wedding planning as straightforward as possible.
To summarise, Blueprint includes:
30 wedding website templates

Over 5,000 products to choose from in their registry

Access to an interactive and visual blueprint of each room in your house to help you pick the rights gifts for your wedding register

If you don't see any items you want, you can import gifts onto your Blueprint registry from other retailers.

Blueprint is free

There's a group gifting option

A tool where you can create and manage your RSVPs
Overall, Blueprint offers an excellent quality service that helps you and your guests save time. They provide a platform to create a free wedding website and registry, where you can choose from a plethora of gift options, experiences, or cash funds.
FAQs
Question: Do Zola and Blueprint charge for their services?
Answer: No, both platforms are free to use. The only charge is to the gift-giver for certain payments.
Question: How do Zola and Blueprint make their money?
Answer: Zola is like any other shop. They make money when things are purchased. Similarly, Blueprint makes money via product commissions when products are brought from.
Question: Does Zola send out invites to our guests?
Answer: No, once you create and order invites on Zola, they're sent to you, where you can then check, manage and send them to your guests.
Question: How do I edit my Blueprint wedding website?
Answer: You can edit your wedding website by clicking "edit website." You can also choose to make pages visible (or not) by clicking on the visibility toggle.
Question: Do Zola and Blueprint have an app I can use?
Answer: Zola does, but Blueprint doesn't. Both platforms are mobile-friendly, though.
Question: Will I receive notifications when guests purchase a gift?
Answer: Yes, you'll receive real-time push or email notifications.
Our Final Thoughts
It has to be said that both services are fantastic and have lots to offer users. Zola has slightly better ease-of-use when it comes to website navigation because they have a search tab, whereas Blueprint doesn't. It makes life much easier if you want to find something specific.
Both are free for users and boast competitive credit-card transaction fees. When it comes to the winner, it really depends on what's more important to you.
If you want to create a wedding website where you can cover all aspects of your wedding: website, guest list, checklists, and a registry, then Zola is the one for you.
Wedding Services | Zola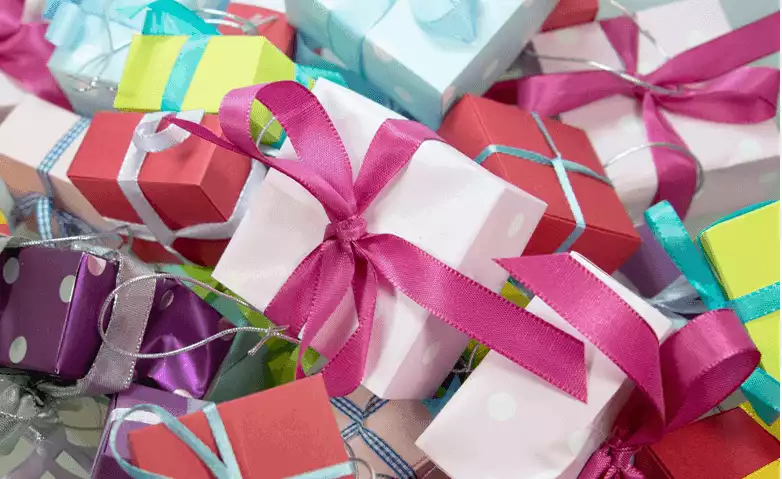 Whereas, if you want a streamlined registry, where you can also build a wedding website, Blueprint is the winner. Their room-by-room registry gift plan is unique, helpful, and will undoubtedly save you and your guest's lots of time and stress.
Whichever you choose, be sure to have fun planning your wedding. Good luck and congratulations! Let us know in the comments box below how you get on!