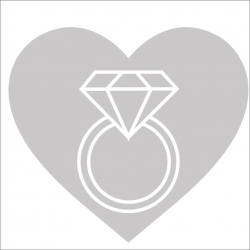 Latest posts by Love You Tomorrow Team
(see all)
Honeymoons are the best part of getting married, right? After a long day of partying, all you want to do is jet off with your new spouse and curl up on a lawn chair at the beach and soak in some rays.
We firmly believe the wedding doesn't end until the honeymoon does!
Do not think this is just for the water sports lovers. Certainly, if you love the water, adventure, beach fun and lots of outdoor excursions, you are going to love this! However, if you are just looking for a very relaxing honeymoon, we have some spots for you, too!
Island honeymoons are all about piñacoladas, all-inclusive resorts, swimsuits, seafood dinners, and boating. There is nothing more relaxing, yet adventurous at the same time! You are going to love the list we have for you here. Each island is known for something different, so you will definitely find your place!
Best Island Honeymoons Around The World
Take a pen and paper and jot down your favorite points from each list (maybe a pro/con list?) and then go through it and decide which piques your interest and fits your dream honeymoon most!
We have chosen spots around the world, so no matter where you are, you are bound to find something you love. Happy honeymooning!
Looking for Adventure?
Maui – Hawaii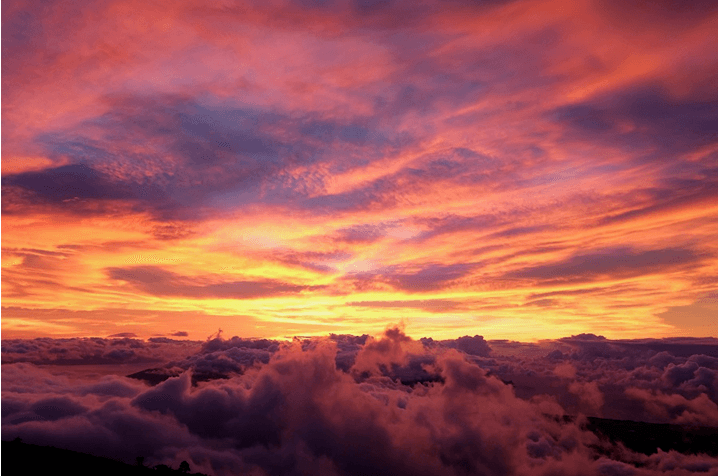 Hawaii is comprised of eight small islands. One is often overlooked which is why you may hear that there are only seven. However, it does not matter which of these islands you decide to check out, they are all relaxing, gorgeous and perfect for a honeymoon!
Maui has the most to do. From the moment you arrive at the airport, you are greeted with leis. Living on the island is like a perpetual vacation. Everyone lives that way!
Maui is an excellent place to be for celebrating any event! You have nightlife, upscale restaurants, high-end resorts, and even a Walt Disney World Resort if you want a taste of Disney World (Aulani)!
Aulani might be full of kids since it is a Disney resort, but if you are looking for an adult activity to do, their Spa is fantastic!
May is the perfect month to go to Maui. While on Maui, be sure to book a zip-lining excursion. Here, you will see all the amazing sites of the island from up high. From peaking mountains to roaring oceans, this is the best way to sightsee! Some locations even have obstacle courses so get your competitive game face on!
If you are willing to spend a little on your hotel, be sure to book at The Four Seasons Resort.
The views of the ocean are spectacular. The spa is romantic and relaxing (think mud baths, facials, and couples' massages!). The restaurants are positively divine. You can even get a fantastic breakfast or brunch spread sent up to your room, so you can enjoy with a view of the ocean while you eat.
Great restaurants in Hawaii are not hard to come by. Surf and Turf is the way to go, always. Pair that with amazing red wine, and you have got yourself a feast! Lahaina Grill is a perfect spot if you are looking for an upscale location with a superb dinner and wine menu.
Merriman's Maui is an excellent place for farm-to-table cuisine! American fare with a twist. There is a lot of seafood, great mimosas and even better views. This is the place to go if you are looking for a brunch spot.
Puerto Rico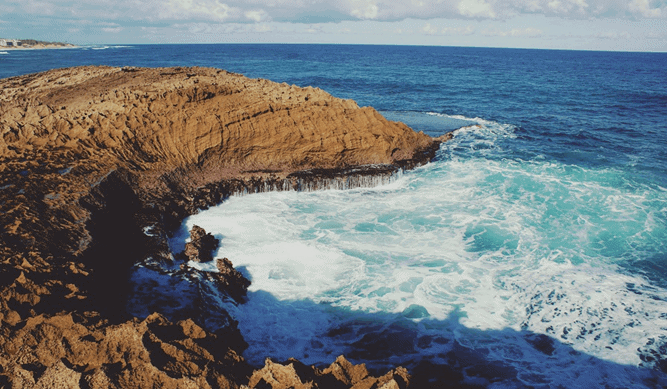 Looking for a tropical vacation? Check out Puerto Rico. Nowadays, due to Hurricane Irma damage, not all parts of the island are in great condition, but there are still some great spots to discover and enjoy!
Be sure to check the status of different locations before making concrete plans.
Puerto Rico is a great location to travel if you are in the US, want an island vacation, but don't currently have a passport. Because it is a US territory, all you need is a valid driver's license.
This is a great option if you have not gotten your passport and need to plan a fun honeymoon as soon as possible!
Puerto Rico is known for some great areas like Old San Juan. It is Puerto Rico's capital and the oldest city on the island. It is on the Atlantic coast; therefore, the water is gorgeous.
The beaches here are beautiful! There are so many rocks and water gushing over them surrounding the beach. The sand is always clean and rarely has any seaweed.
It is one of the most beautiful ocean views out in the world! If you want to do check out the nightlife in Puerto Rico and where the majority of the activities happen, stay in San Juan. If you want a little quieter and more relaxing honeymoon, stay right outside of it.
Be sure to check out Castillo San Felipe El Morro. It is a 16th-century citadel built by the Spanish when they came to the island. There is lots of history here. You can get a tour and when you finish, enjoy the views of the ocean. You may even be able to catch a sunset here, which is superb!
You can also check out the Castle of San Cristobal. It is the largest fort in the New World named after Christopher Columbus. This is a fun excursion if you are looking for an outdoor activity that does not involve beaches!
Let's talk food! Jose Enrique in San Juan is an authentic Puerto Rican restaurant. You can enjoy their cuisine of pastels (sweet corn tamale type pastries), arroz con gandules (rice and beans), mofongo (a green plantain dish), and pastel (a layered meat and sweet plantain dish, similar to lasagna). To finish off, enjoy a coquito after dinner (coconut-based alcoholic rum beverage).
For American fare, check out the upscale 1919 restaurant. There you can eat enjoying the ocean views. Set up a dinner reservation and be there to enjoy the sunset with their extensive wine menu! This restaurant is all windows so that you can enjoy the ocean view from any part of the restaurant!
Key West – Florida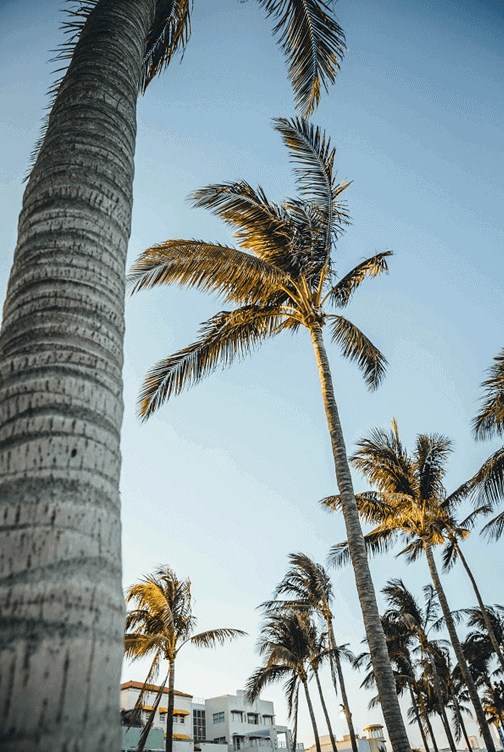 What can be more tropical than traveling to Florida for your honeymoon? We will talk about Captiva Island for a relaxing, extremely laid-back approach to a Florida island honeymoon. However, if you are looking for something more upbeat, head on over to Key West.
In Key West, you will find a lot of nightlife going on. So many bars and restaurants are open into the wee hours of the morning, so there is always a different party and dancing and so much going on! If you two are night owls, Key West is the place for you!
One thing you could do is go to the Southernmost Point. This is, well, the southernmost point in the United States! It is as south as you can possibly go and if you hop on a boat right there, you are just 90 miles away from Cub. This is a landmark so be sure to pack your camera and take lots of pictures!
You can also check out the Truman Little White House. President Harry S. Truman had a White House on Key West for the winter. It is now a museum that is open for tours year-round so be sure to snag a couple of tickets and check it out!
Mallory Square is a beautiful place to check out if you want a place to enjoy the afternoon. It is known for afternoon gatherings to watch the sunset so bring a picnic blanket and maybe some snacks and enjoy the sunset there.
It is an open mall with views of the ocean, so it is a beautiful spot to walk around and spend an evening.
One more spot we can't leave out is the Ernest Hemingway Home and Museum. This is where Ernest Hemingway spent his vacations. You can tour his studio and gardens… you might even find some furry friends along the way!
Where to eat…hmmm. Margaritaville Restaurant is the perfect place for a Key West dinner. We know it is a chain, but there is nothing like Margaritaville after a long day of fun in the Keys.
Another cool spot is Santiago's Bodega. It is a hole in the wall that serves tapas and small plates along with some delicious sangria. You will want to check this out for an evening out.
Want something else to do while in Key West? Well, take a dip in the ocean, rent a boat for the day, go snorkeling, and white-water rafting. These are the things that make the Keys known for what it is.
Now let's relax…
Bora Bora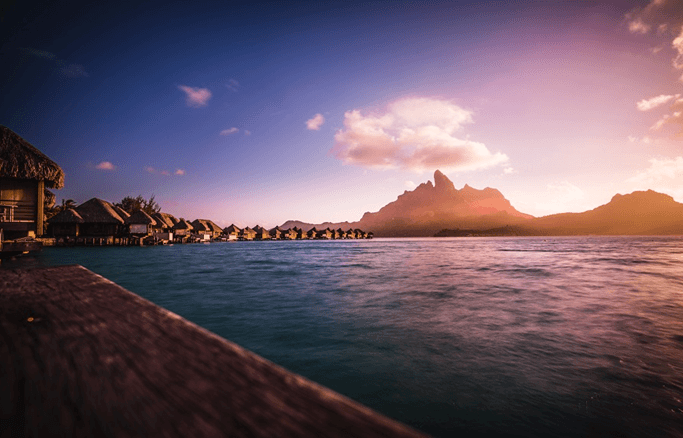 The honeymoon capital of the world. It is where all romantics dream of spending days following their wedding and one of the most beautiful islands in the world! Of course it's one of the best honeymoon islands!
This place is an absolute fairytale, and there is truly no place more romantic, beachy, and exotic as this. It is so exciting!
If you go to Bora Bora, first of all, be ready to spend money! It is an expensive place to go to, but if you have the means, you will not regret it.
The very best place to stay in Bora Bora is in an overwater bungalow resort. These are positively amazing! It is the type of place you see pictures of in ads for Bora Bora. One of the nicest places to stay is Sofitel Bora Bora Marara Beach Resort. Be sure to request a bungalow as it is the best way to experience the island.
In a bungalow, you have the ocean right beneath your feet- literally. You will see the fish swim while you eat breakfast or see the ocean slowly wave by as you get into bed. You can relax by taking a dip in your outdoor jacuzzi… which is right on the ocean! The views are spectacular, and there is nothing like it anywhere in the world!
Bora Bora is in the French Polynesian, north of Tahiti. The whole area is known for its water activities, but Bora Bora, in particular, is known for their amazing scuba diving adventures!
You can take a group tour or rent equipment and go on your own. However you decide to do it, you will see what an adventure it can be. You will see beautiful coral reefs, different types of fish, and if you are lucky, maybe even some dolphins! The water is crystal clear, so you will see everything perfectly as if you were on land.
Be sure to do it towards the beginning of your honeymoon because we are sure you are going to want to do it again. It is just that good when you get underwater!
What to eat in Bora Bora, you ask? Well, let's start with drinks! The Bora Bora Yacht club has an extensive cocktail, wine, and beer menu. It is the place to go to relax from your relaxing day. It is not really kid friendly, so it is the perfect spot for honeymooners!
For a tasty dinner, check out La Matira Beach Restaurant. It is right on the water (over the water to be exact) and has some delicious dishes. Be sure to try their Bloody Mary… they are known for making a memorable one! For brunch, head on over The Lucky House Restaurant.
It is cozy and casual, so the perfect spot to chill at after sleeping in and before a snorkeling adventure. They have a lot of comfort food, and an excellent French influence so you are bound to find some delicious things!
Captiva Island, Florida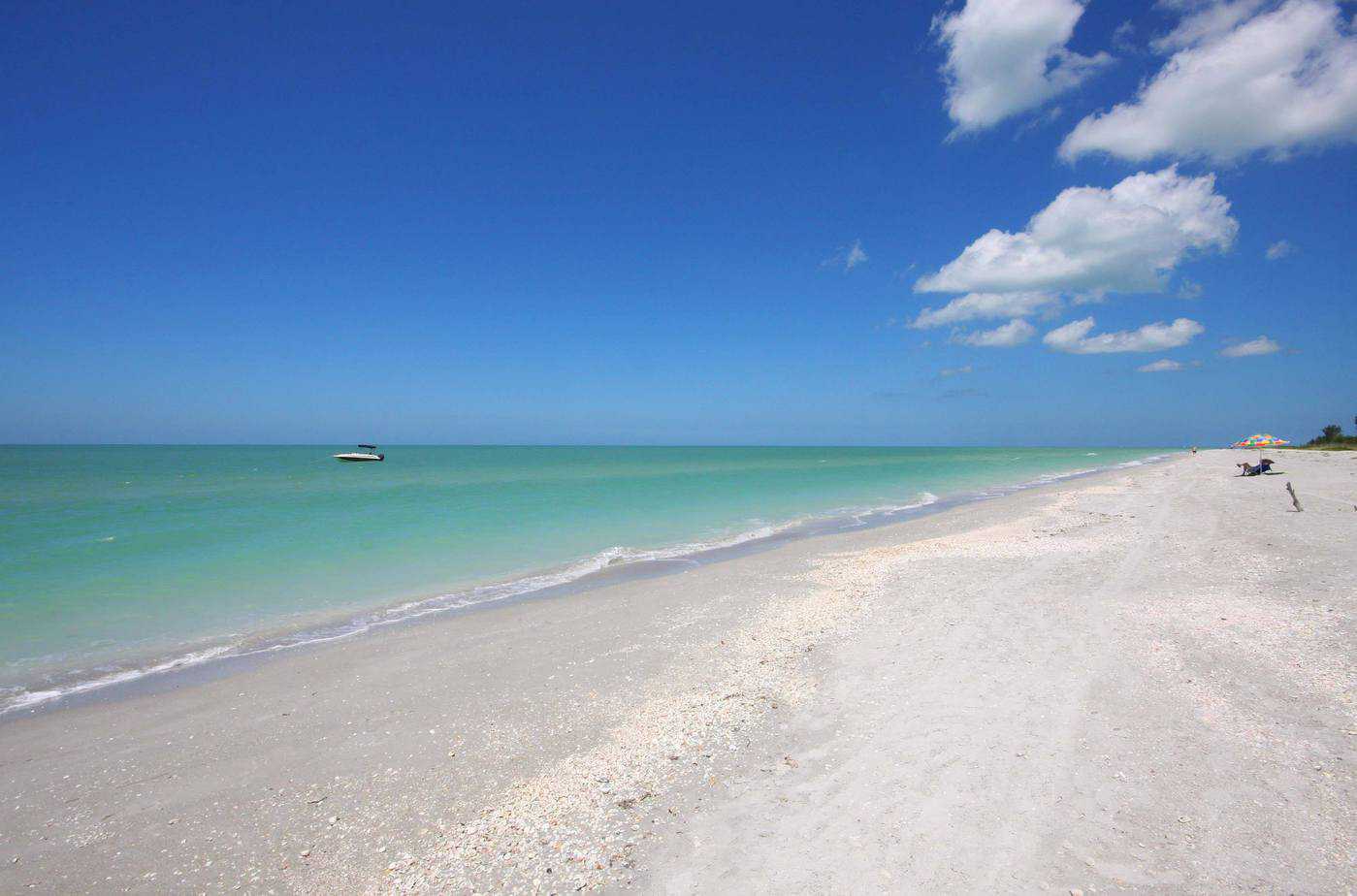 Captiva Island may be unconventional when searching for island honeymoons, but we think this is a great choice.
Secluded and romantic, Captiva Island is on the west coast of Florida. To get there, you need to drive through Sanibel Island which is right off of Ft. Myers. Sanibel has lots of options, but it is very family friendly, so you will see lots of children on the beach. Not the most romantic scenario.
However, if you keep driving through, about 30 minutes, you will arrive at Captiva Island. This is an adult island, full of romantic restaurants, activities, and homes.
In Captiva Island, you can stay at a hotel; but there are not many. What people do instead is rent a beach house. It is a beautiful location, and just about every house is beachy, and if it is not on the water, it is very near to it.
In order to arrive in Captiva, you should probably fly into Miami or Orlando. Miami is about a two-hour drive away, and Orlando is about three. It is very doable and a fun drive!
When you arrive, go find your rental home. Do your research in advance. Look at photos online and read reviews. You can find an excellent rate for a week or two for a house on the water. The kind where your honeymoon suite for your stay has the view of the ocean.
That is amazing! While there, check out the different restaurants and activities in the area. They offer snorkel excursions, swimming with dolphins activities and boating outings. You can go fishing one day, just the two of you. Take a picnic on your boat and enjoy the water together!
For restaurants, just about everything is local. The only significant chains they have are a CVS Pharmacy, Subway, Starbucks, CheeburgerCheeburger and Dairy Queen.
Everything else all across Sanibel and Captiva Islands is owned by locals and original to the island. Check out Pinnochio's Ice Cream Shop on Sanibel Island for delicious, home-churned ice cream. F
or a delicious Italian dinner, check out Matzaluna. If you are looking for a great chocolate cake (and dinner of course!) check out The Bubble Room.
If you are looking for a fun romantic activity, check out the Sanibel Day Spa. You can get a relaxing and romantic couples' massage that will be a great way to start and end your honeymoon. Consider getting a manicure and pedicure or even a facial. It will be a great treat for the two of you.
Martha's Vineyard, Massachusetts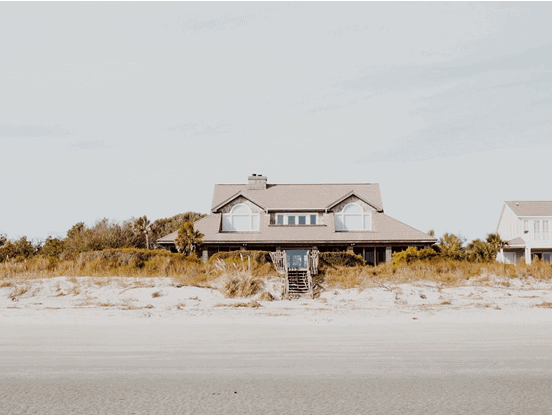 This is an island in Massachusetts off the coast of Cape Cod. It is a beautiful summer location for a honeymoon. Romantic, full of couples, sweet photo ops, and delicious restaurants make the island what it is today.
To get to Martha's Vineyard, you are going to need to fly into Massachusetts and take a ferry to get there. Once you arrive, it is like you are in a whole new world. It still looks like the colonial era, so it is full of flowers, old, beautiful homes, and convertibles that live on the streets permanently.
It is an affluent area, so know that you will be paying a pretty penny for a place there. However, if you can afford it, the summer homes (one could even say, mansions!), are a sight to behold. They are typically made of wood or brick and have beautiful flowers all across the front.
The best time to go to Martha's Vineyard is either in July or August. You can even head over in June and be okay. Any other time of year is still beautiful there, but too cold to go to the beach or do much of anything there.
The average temperature in these months is around 80 degrees which is perfect island weather. Lovely for the beach, yet still suitable for dinner outdoors without melting.
If you are looking for iconic things to do, be sure to pay a visit to the Flying Horses Carousel. It is the oldest operating platform carousel in America. We know that this is your honeymoon, but don't be afraid to act like children and enjoy the carousel. Buy the ticket and take a whirl… you will be glad you did!
If you would like to tour something on the beach, check out Gay Head Light. It was the first lighthouse on Martha's Vineyard. It was constructed in 1799.
Full of history and a beautiful landmark, this is worth a visit! If you are looking for a fantastic beach to visit while you are there, visit Cuttyhunk Island. The water is gorgeous, the sand is clean and inviting, and as mentioned above, the weather is perfect! This is a romantic beach as there are mostly couples relaxing there.
Some of the best restaurants ever are hidden deep in Martha's Vineyard. Think oysters and lobster. How delicious!
For a great romantic dinner spot, check out State Road Restaurant. It is gourmet, all American food with a hint of the British history buried in Martha's Vineyard. Have the swordfish for a fresh meal straight from the ocean. After that enjoy the light and airy lavender Crème-Fraiche donuts for dessert.
For a great brunch spot, stop by Linda Jean's Restaurant. It has been around since 1976. They serve fantastic lobster dishes (even for breakfast), delicious treats and bottomless coffee. This is definitely a place to save. You might find yourself coming back here every morning!
Prince Edward Island, Canada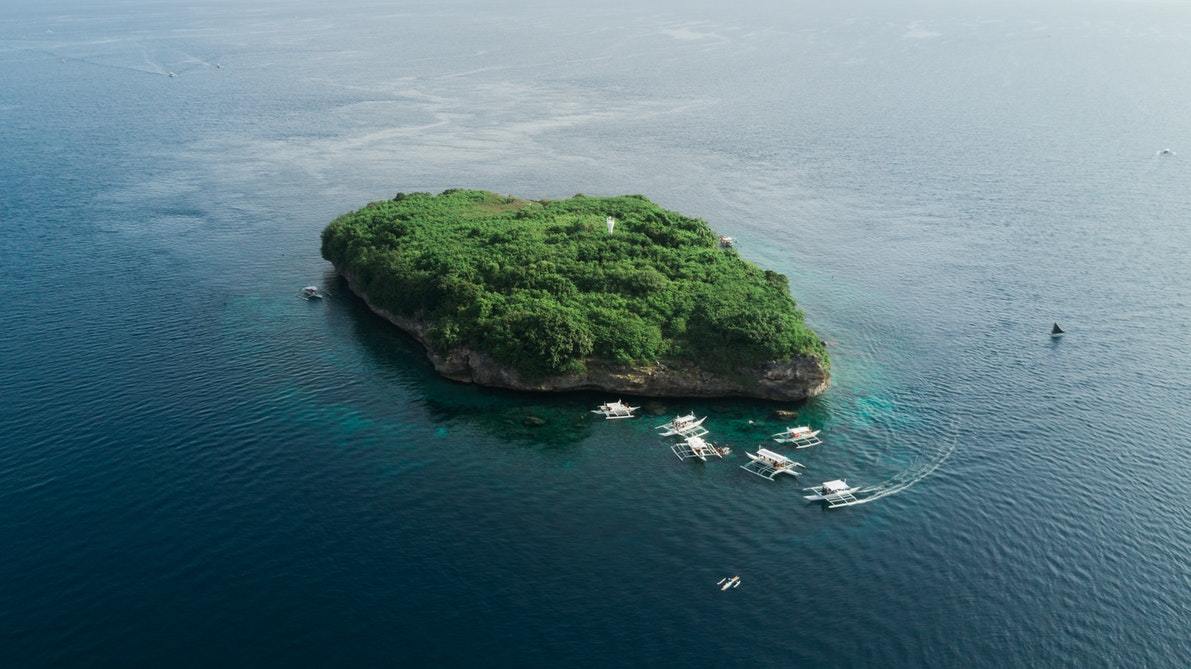 No, this is not just a fictional place created by the author of Anne of Green Gables.
Next on our list of best honeymoon islands is Prince Edward Island. It is on the east coast of Canada and north of Nova Scotia. They speak both English and French so be prepared for a substantial French influence.
This is a very relaxing place to head to, but not your typical island location. Prince Edward Island is known more for its cottages and spas than outdoor water adventures. If you are heading to the island for your honeymoon, be sure to book bed and breakfast.
Look up a nice one that serves meals throughout the day, has a decent pool and good reviews. If you are really feeling up to a romantic getaway, rent your own cottage for your stay.
Some cottages for rent have Jacuzzis on second story balconies. They have beautiful rose bushes outside, and greenery that hangs from their plain white walls. This is the place of a dreamland.
Clam Diggers Beach House & Restaurant is a great steak and seafood restaurant. It is waterfront and has a lovely patio to enjoy your dinner. For another waterfront eatery, check out Lobster on the Wharf Restaurant. This place is a great spot for breakfast or a good snack.
For things to do around the island, consider Avonlea Village. It is a small attraction to honor Anne of Green Gables. It has many shops and little restaurants that feature things from the movie and book series. It really is like a fictional land come to life.
If you are a fan of the series, be sure to make time for this! Beaconsfield Historic House is a refined 1877 home. It is a place you can tour, enjoy a meal at and see gift shops. As a couple, if you appreciate history, this might be an excellent place to visit.
Be sure to book a massage at a wonderful spa. As a couple, a nice long massage might feel amazing after a long day of travel. If you tell them it is your honeymoon, they often throw in something extra such as a bottle of champagne or some chocolate covered strawberries.
Mykonos, Greece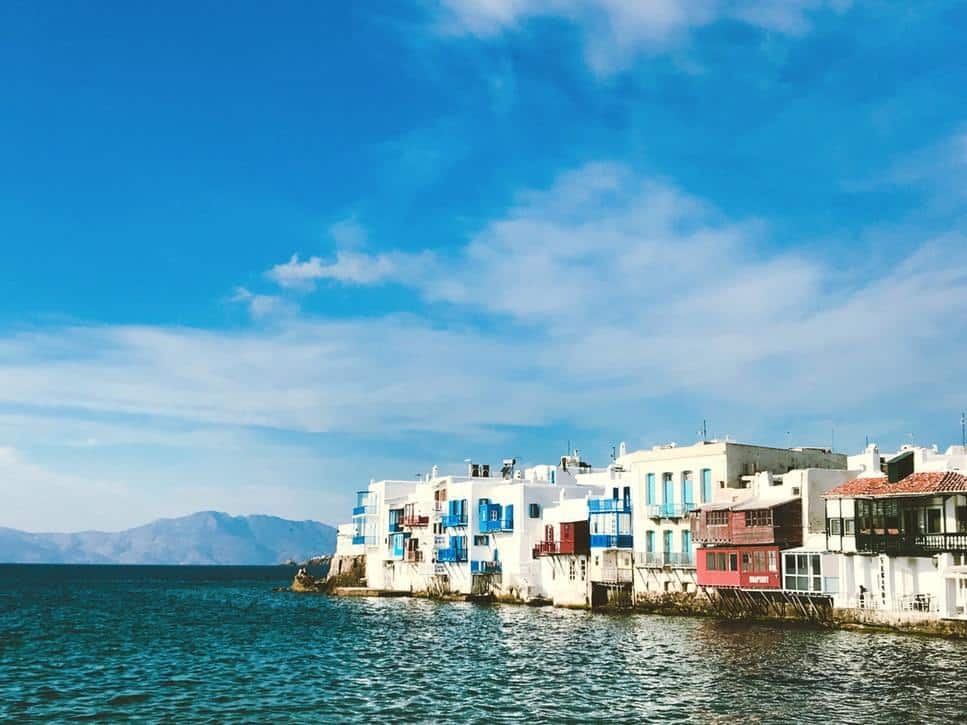 If you are looking for the most relaxing honeymoon in Europe, head over to Mykonos. The water is a crystal blue, the buildings are always perfectly white with blue accents, and it looks like a dream.
Just walking around there relaxes there, so you can just imagine what your time there would do to the both of you! Be sure to book in a hotel that is up high so you can have a view of the ocean from way up. It is such a breathtaking sight that everyone should experience once in your life.
Mykonos is a great romantic spot for couples. Just about every resort or hotel has a private hot tub right outside of your bedroom. The other great part about Mykonos is that it is known for its awesome parties!
The nightlife is unlike any other, with DJs traveling around the world to host dance parties. Bars and clubs are open into the wee hours of the morning, so if you guys like this type of thing, you are in the right place!
Looking for something fun to do? Sailing is a fantastic idea. The water is so gorgeous, you are going to want to experience it from every angle possible. Consider doing a sunrise excursion! Your tour guide will take you to the best place on the island do enjoy breakfast and catch the sunrise. It is an absolutely romantic experience.
Of course, be sure you spend ample time at the beach. Clean, perfectly cream-colored sand surrounds that crystal clear, picturesque blue water. It is a site to behold!
The Best Island Honeymoon – In summary…
There are so many locations around the world that are beautiful, relaxing and wonderful for a honeymoon. They range anywhere from water adventures to spa days. You can even choose a combination of the two.
As a couple, you should sit down and decide what kind of honeymoon you want to enjoy. Do you want a relaxing, no real adventure honeymoon? Do you want a location where you just walk around, shop and eat good foods?
Whatever you guys want, be sure to keep that in mind when searching for a location. We really like the idea of something that is half and half. A little adventure, a little relaxation. You can find that in various places.
We believe Hawaii is likely one of the best places to go to if you want a little relaxation and a little adventure. This is the best of both worlds. Book some excursions, book some massages. And don't forget a good restaurant or two!
Whatever you choose, be sure to pack enough swimsuits and tanning lotion because you are going to have a blast! Enjoy your stay and your new spouse. This is a once in a lifetime vacation!
Recommended Reads: