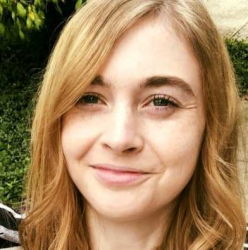 Latest posts by Erin Jamieson
(see all)
Wedding registries seem like a timeless tradition, but although have they been around since 1924, online registries like Zola and Honeyfund have completely revolutionized the process.
TL;DR: To cut right to the chase, I think the more fully featured and versatile wedding planning platform is Zola here. That said, if you are specifically mainly looking to plan (and fund) your honeymoon (and don't need much of the "other stuff"), Honeyfund is a good choice.
While in the past brides and grooms often registered purely with traditional department stores, now couples can request gifts as varied as traditional chinaware from a place like Macy's, to even something like Honeyfund, or related services that asks guests to help finance honeymoons.
The problem? The sheer number of registries can be downright overwhelming. And that's no small surprise when you look at the wedding industry as a whole. In the United States alone, around two point four million weddings take place, and over those couples, over ninety percent officially register for gifts. And while the total expenditure for weddings hovered around seventy-two billion dollars, an impressive nineteen billion was spent through gift registries.
And now many of those gift registries include online registries such as Zola and Honeyfund. At least forty percent of couples use online registries. If you think this number seems lower than you imagined, consider that a mere five percent of couples registered with online companies thirteen years ago.
But with so many options, how can you decide which registry is right for you? Today we'll compare two of the most popular online registries, Zola vs Honeyfund and see which one makes more sense for you when compared side by side.
What are the benefits of an online wedding registry?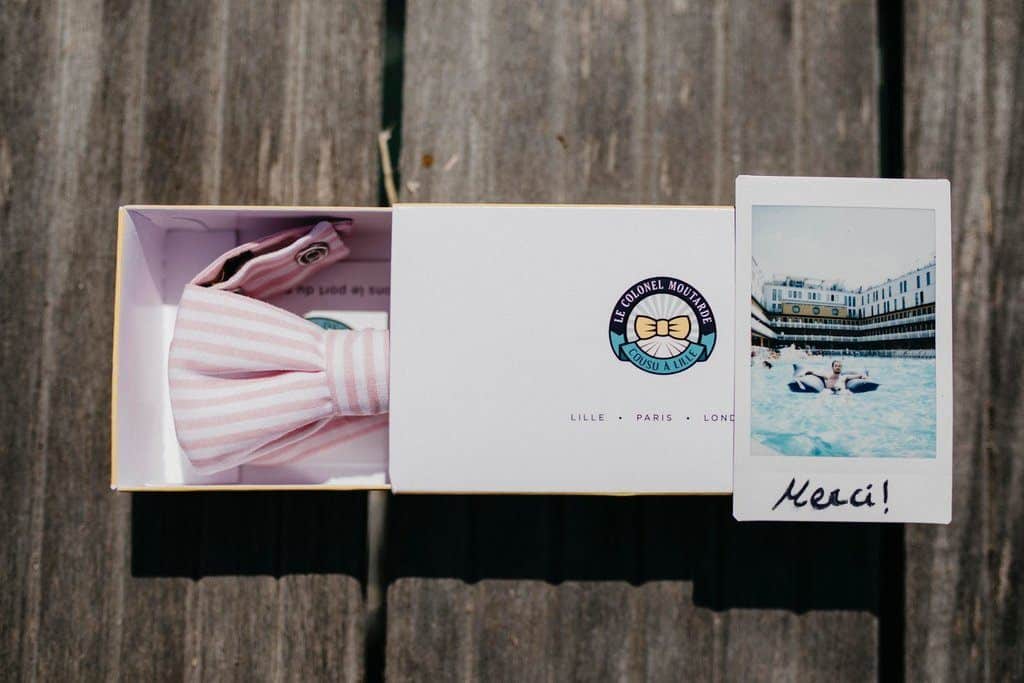 If you're skeptical of going with an online wedding registry, know that, while not without its flaws, an online wedding registry like Zola or Honeyfund has a number of advantages over a traditional registry.
First, let's talk about how a traditional registry works. For registries that are not online, you'll have to go in store and select specific items you like, which of course, usually are limited to a certain stock. Going to physical store fronts can be both time consuming and limiting.
Wedding Services | Zola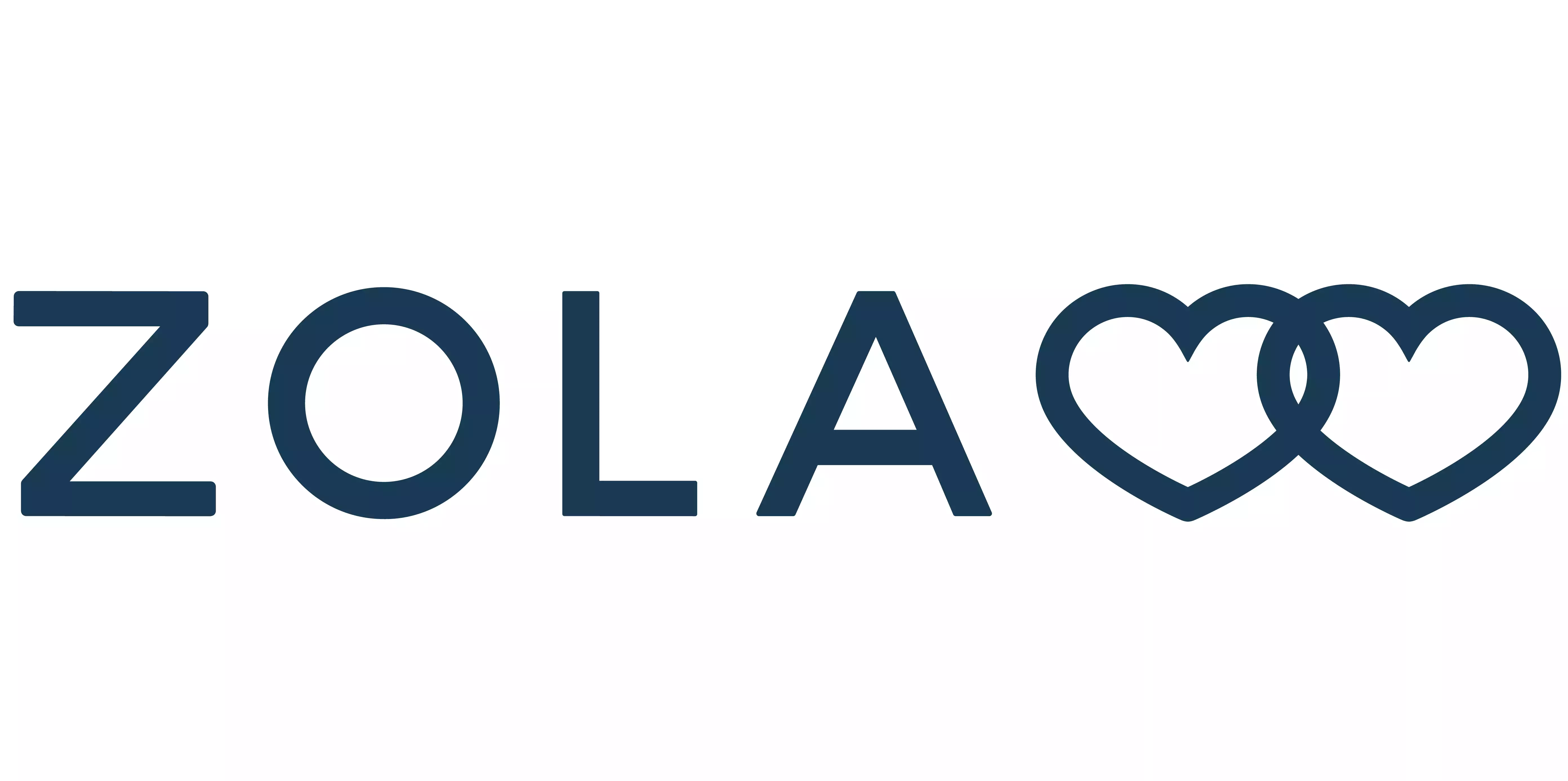 Why I Prefer Zola:
I am often asked, "what is the best wedding registry service?" While it can depend on a few factors, my #1 go-to choice has to be Zola. It is more customizable and features hundreds of additional merchant integrations.
Get the Best Registry
We earn a commission if you click this link and make a purchase at no additional cost to you.
In contrast, an online wedding registry almost always allows you more options and saves you time. Common benefits of registering online for wedding gifts include:
Time-Saving – By browsing online instead of going from store to store you'll save on both time and gas. Plus, online wedding registries, the best ones, tend to be well organized and allow you to browse by category and need, and even price point, brand or style.
More Options –Online registries are more expansive and don't limit you very much. Depending on what kind of online registry you opt for, you'll get more options in terms of prices, styles, and varieties, whether you're searching for kitchenware or something more expensive.
Seamless Organization –Another concern with traditional wedding registries is if you register for multiple ones, as many do. It can be hard to keep everything organized and guests informed. Tracking who has bought which gifts and where from can also present challenges. Many online wedding gift registries not only track gifts for you but can even sometimes sync with other registries or affiliates. Even when they do not, gift registries connect you to a variety of experiences, brands or products in a more centralized way, leaving less room for mistakes.
Guest Services –Yes, in many ways, you could argue that online gift registries are also more guest friendly. Guests will more easily be able to tell what gifts have already been purchased, sort by budget, and, in many cases, even split the cost of more expensive gifts. Some registries go so far as to offer discounts or promotional gifts upon purchase.
Unique Options –Want something you won't normally find in stores? From everything from more unique brands, colors, and varieties to more options at a different price point, online registries have a clear advantage over brick and mortar registries.
Funding for Experiences –More and more couples now want and can benefit from funding for vacations and honeymoons, especially if they already have home items. Asking for money, in general, is eschewed by some still, but now more online registries allow guests to help fund honeymoons but also trips and even things like cooking classes that will have lasting memories for the couple.
Personalization –Most wedding registries online offer you to create a personal website and or blog, which can be an excellent way to make the whole gift-giving experience more personal, and even act as a central mode of communication, providing guests details about the wedding and more. While it's true that you can create a website separately, connecting your gift registry to your personal website not only makes the experience more organized, but also gives an added personal touch.
Are there any downsides to an online gift registry like Zola or Honeyfund? Of course, online gift registries are not for everyone, nor are they perfect. With an online gift registry, you may be selecting items you won't have a chance to see in store, so you may not get a sense for the overall quality.
Some online registries have had complaints such as shipping issues or general concerns with customer service. Of course, like many online services, privacy standards still mean using cookies to trace browser information and collecting certain data. In many cases, information is automatically shared with third party providers.
Finally, if you have one store in mind and certain items, there may not be a hug advantage to an online registry if you prefer not to go digital.
What's the best way to compare registries like Zola vs Honeyfund?
When comparing wedding registries, the important thing is to not get too bogged down from marketing and look at different features side by side.
Of course, while some criteria is fairly objective such as years in business and number of complaints, other options will appeal more to some than others.
We'll be taking a look at company history and reputation; products or services offered; website or blog customization; shipping and handling; return policies; fees and other terms; customer reviews and any other special perks.
Keep in mind when we're comparing Zola vs Honeyfund, we'll see a very different focus when it comes to gifts right away.
How does Zola vs Honeyfund compare?
Both Zola and Honeyfund have a big name in the online wedding registry industry. Both are highly popular and certainly have a number of things to offer couples. But there are key differences that can help you decide between the two. Let's delve into what those are.
How long has Zola vs Honeyfund been in business?
Of the two, Zola is newer.
Zola was founded in 2013 by Shan-Lyn Ma and Nobu Nakaguchi and is based in New York City. The E-Commerce company quickly gained a reputation as a female-led business that allowed couples to request and organize gifts online, but just two years ago, in 2017, Zola expanded its company and now also offers some digital wedding planning services as well, and in 2018 also added invitations and save the dates.
Honeyfund began in 2006 and was one of the earliest online registries. It is also among the least conventional, with a primary focus of allowing guests to fund both honeymoons and 'experiences' as opposed to the traditional emphasis on physical gifts. The couple that founded it, Sara Margulis and Josh Margulis started it off on the premise that a growing number of couples had a need for funding trips as opposed to household items. They crowdfunded their own honeymoon to Fiji and eventually developed the platform now known as Honeyfund. Technically, however, the full commercial Honeyfund was launched after Zola, in 2014 after a successful pitch and deal with Shark Tank's Kevin O'Leary.
How popular is Zola vs Honeyfund?
By popular, we are comparing the number of either active or previous users. Of course, keep in mind that popularity does not mean that one registry is inherently better than the other.
Zola was worth six hundred million dollars as of February 2019, and while it is hard to say exactly how many users it has now, it had as many as five hundred thousand users in 2018, back when it was worth only a third of its current value.
Honeyfund has accounted for an exchange of over five hundred million dollars in gifts and has increased forty five percent since its founded. It is considered by some to be the number one cash registry.
What is the biggest difference between Honeyfund vs Zola?
The biggest difference between Zola and Honeyfund is the focus on what couples register for. Honeyfund is first and foremost a cash fund, while Zola is a more traditional styled product based registry.
Honeyfund, as a cash-based registry, focuses on allowing couples to register for services, trips, and what they call 'experiences'. Guests can fully fund an experience, but can also gift share for larger ones.
Zola does offer some "experiences," as well as a cash fund, but most of the registry is dedicated to what you'd expect from a wedding registry, with many brands and categories for different items for the house and outdoors.
What products or services can you register for?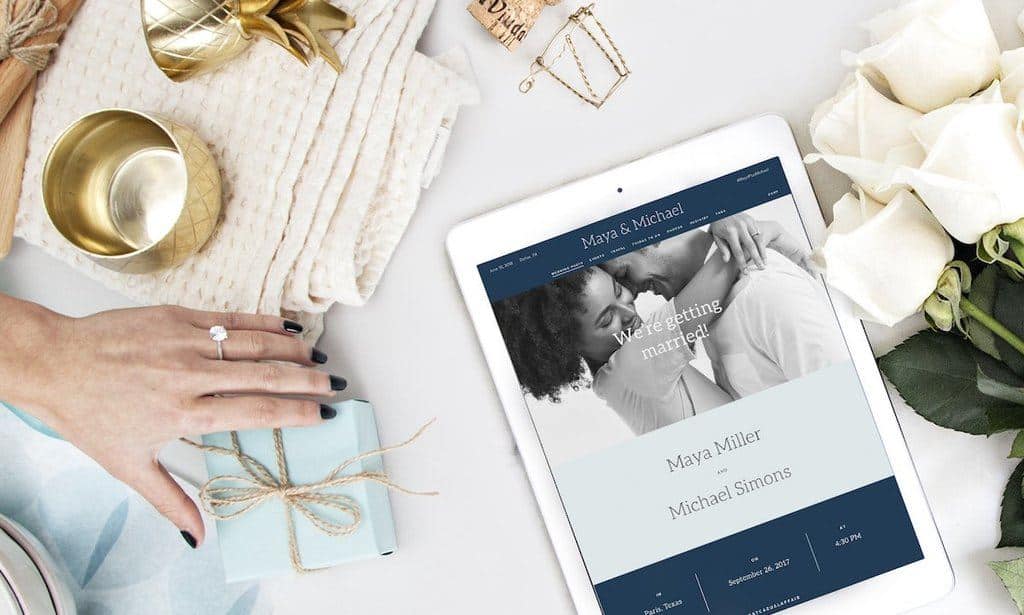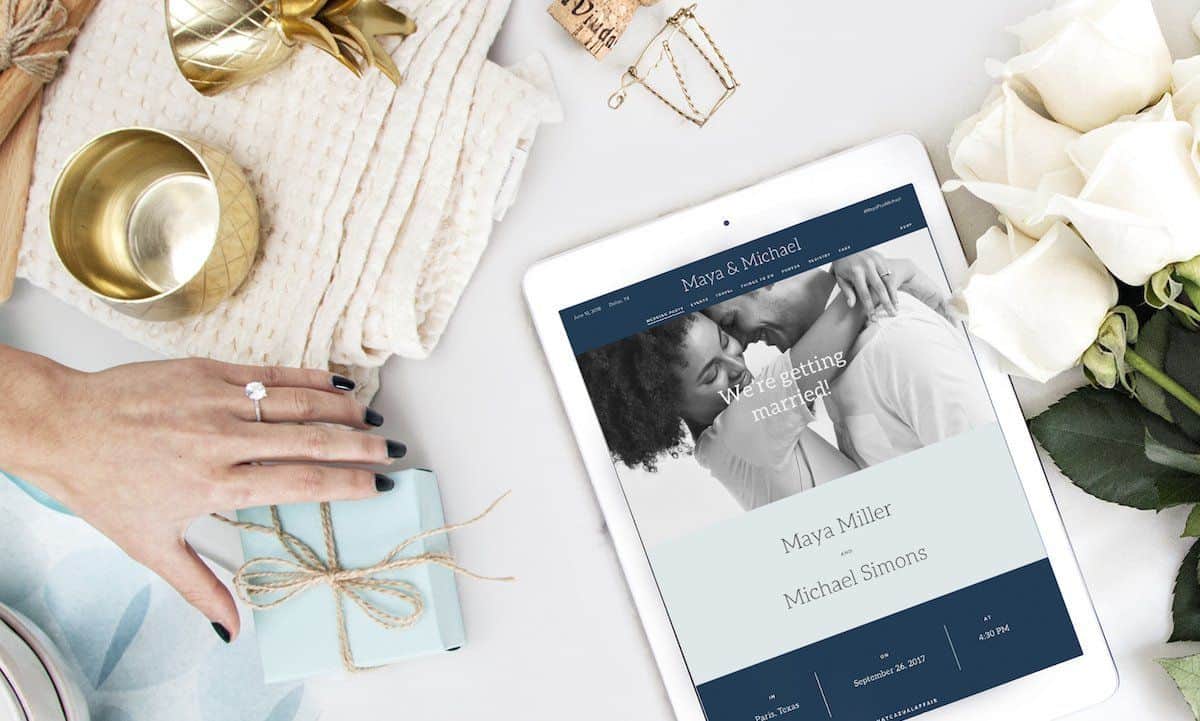 Now let's get into some more specific details.
Contrary to what you might think, Honeyfund does not require you to only fund honeymoons. You can also select funding toward a wide variety of experiences and occasions through their sister site, Plumfund. Options include everything from fundraising for causes, parties, charities and other services.
On Honeyfund specifically, you can request items related to a trip. Guests can purchase, for instance, travel fair, dining experiences, recreational excursions and more. You can browse featured and suggested locations and essentially create a travel itinerary and ask for guests to help you pay for anything related to the trip.
Zola offers all of its products and services on its own site. Everything is organized in distinct categories, making for easy use. Traditional categories include kitchen items (such as cutting boards, pans, ovens and small appliances); outdoor gear (including camping gear, grilling supplies, picnic items and even fitness and home improvement based items as well as speaker systems); bed and bathroom items (including but not limited to mattresses and bedding, accessories and towels); furniture (for offices, living rooms, and dining room) and general home items, including lighting, miscellaneous decor and cleaning tools. Zola is like Honeyfund in that you can also opt for cash funds for honeymoons, but also for general trips and smaller experiences.
How does the Zola cash registry compare with Honeyfund?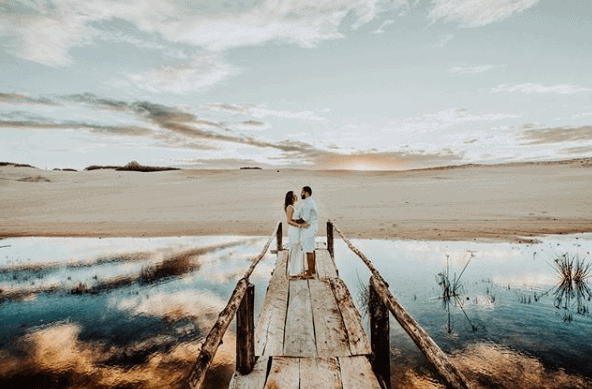 Obviously, if you're looking for traditional wedding gifts, then Zola is going to be the better option of the two. Honeyfund simply does not offer anything by the way of home supplies or any typical physical gifts. But if you're interested in a cash fund, the good and bad news is that both offer one.
Zola offers its cash fund in two categories: experiences and trips or honeymoon cash funds. Experiences refer to small activities you can do together as a couple. Examples include yoga classes, skydiving, meal planning services, lodging (including Airbnb), gift cards, and donations to charities. You can also request money towards airlines, wine tasting, general road trips, and even towards financing student loans
Perhaps the best feature is that you can customize your own cash fund if you don't find one that suits you. You can create and name any cash fund to your own liking and adjust budgets for ultimate personalization and customization
When it comes to honeymoons, Zola does not have anything specific; there are more general items, such as paying for transportation, dining and more. And as we have already mentioned, there is an option for creating your own. However, no funds are specifically made with a destination or trip in mind–customizing is up to you.
Honeyfund is more focused on honeymoons and offers guides and more specific experiences to fund. For every destination they suggest, there are experiences directly related to that place. Not only does this make funding honeymoons seem more personal, but it also can even help you plan trips. Plus, rather than providing cash for general travel, guests may feel more like they are gifting your specific experiences.
Small experiences within larger trips allow guests to fully fund something like a night experiencing the local culture, or a romantic dinner.
Featured destinations allow couples to explore the most popular locations and add funds that make sense to that trip Featured destinations are wide and varied and include places around the globe. Categories include Island getaways and American honeymoons, as well as European, Latin American, South Pacific, Asian and African destinations. which is also great if you aren't sure where you want to go on your honeymoon yet.
There are also destinations featured every month and even features of couples and where they traveled, as well as details of their itinerary. Compared with Zola, the experience is more intuitive, detailed and personal.
Our Top Choice

Why we highly recommend Honeyfund
Planning a wedding? Been there! I used Honeyfund and did NOT regret it. I built an AMAZING registry in minutes and plan the ultimate honeymoon. Check it out.
Get Started
We earn a commission if you click this link and make a purchase at no additional cost to you.
What about terms and conditions?
Before you get sold on either Zola or Honeyfund, it's important to look at the general terms and conditions, such as fees, shipping and handling, exchanges or returns, and group sharing options.
Fees
Even when online registries claim to be free or no cost, the reality is this is often not truly the case.
Honeyfund is marketed as free to use, but it's not quite that simple. While it is free for couples to register with Honeyfund, fees for using the service are taken upon by guests. When guests make a deposit, there is a 2.8 percent transaction fee plus and an additional thirty cents. For any international orders, you'll add an extra one percent fee. However, guests can send checks via mail to avoid fees. All other services are free of charge.
Zola charges a smaller, typical 2.4 percent standard processing fee when a guest funds a cash fund via credit card or purchases a gift linked from another store. Couples can opt to absorb the cost of fees for the guests. Guests can also choose to make purchases via Venmo or purchase gift cards without being charged a fee. All other Zola services are free of charge.
Shipping and Handling
Shipping and handling is important to look at not only in terms of cost but more importantly, general policies.
Honeyfund does not require shipping and handling, because it is purely a cash registry.
Zola offers a number of customer-friendly shipping perks, including free shipping and handling; free return shipping, and flexible shipping dates.
Refunds, Returns or Exchanges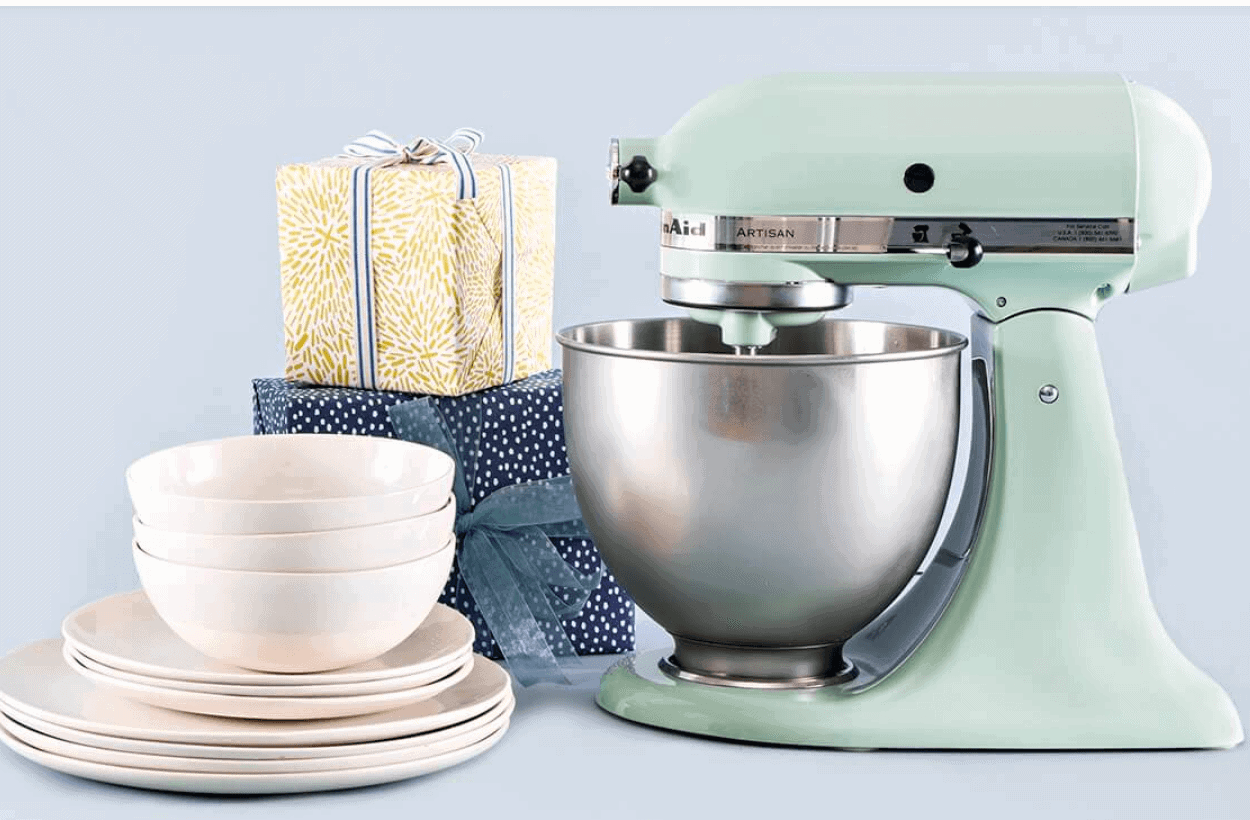 What if you don't like what you receive, find it defective, or a guest makes a mistake?
Honeyfund allows you to pay via PayPal, WePay, cash or check. Honeyfund, by nature of the registry, does not offer traditional refunds. However, there is some flexibility when it comes to funding larger excursions. If you're finding that guests are not fully covering the costs, you can add requests and you can receive some refunds if they are made as cash.
Zola allows returns on physical items within a time span of ninety days. All packages do have to be returned in new condition and unopened. In the instance that anything is received with initial damages, you also have the option to submit a complaint form.
Gift Group Sharing
Sometimes you want to fund towards a larger gift or experience with a cost that cannot easily be absorbed by a single guest.
Honeyfund allows gift sharing on anything; in fact, it is quite common to have larger items to fund and many people select how much they give towards it. The only downside is that it is possible to not receive all the needed funding for an experience.
Zola also allows gift sharing through a select number of items marked. There is more flexibility in that you will get the full amount and do not need to worry if something is not fully funded.
Are there any added perks when gifts purchase off of Zola vs Honeyfund?
It's always nice to feel like you and your guests are getting the utmost out of their gift giving experience, for overall value.
Zola has a number of perks. They offer price matching for traditional gifts, meaning that you can tell Zola if another retailer is offering the same product for a lower price. A few items offer a free gift to guests when they order. You also are equipped with organizational options such as wedding checklists and guest trackers. Finally, Zola does not connect with affiliate sites but instead serves as a centralized organizer.
Honeyfund offers the option to purchase gift cards with no transactional fee, a guide for organizing your honeymoon or trip, and connects you with travel partners to easily book a flight and accommodations.
Can you create your own website?
One of the most important components, in some ways, for registries is the ability to connect to a website of your own making. A registry like Martha Stewart's, for instance, actually teams up with The Knot. In this case, you can create a free website with both Zola and Honeyfund.
Zola allows you to design websites from more than one hundred unique templates and you can fill in your own descriptions, photos, and R.S.V.P. requests. Other options include options to create digital R.S.V.P. cards. However, you must copy and paste hyperlinks, since there are no direct sharing options.
Honeyfund offers fewer options for website design overall. While you can add descriptions and any necessary details, there is less room for customization. To get the full benefit of more customization, you have to sign up for a premier membership, which is not free to use.
What do the reviews have to say?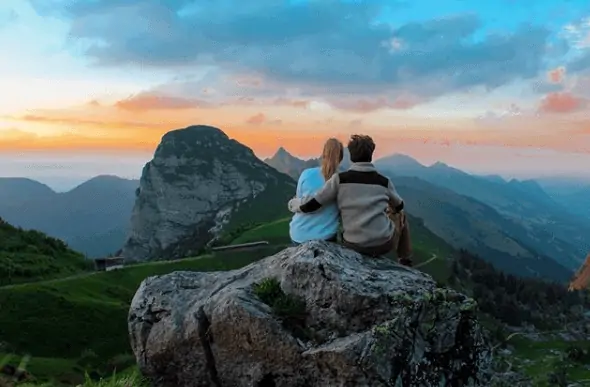 Finally, let's take a look at what customer reviews have to say about individual experiences with Zola vs Honeyfund.
Zola, like many online services, is not officially accredited with the Better Business Bureau , but holds the highest rating (A+) based upon reviews and complaints. It hold an above-average rating on Wedding Wire, and is praised as easy to use and navigate, as well as great for organizational purposes. However, complaints did highlight issues concerning mismanagement for customer service and slow deliveries.
Honeyfund has been accredited by the Better Business Bureau for less than a year, and also holds the highest rating possible. Customer reviews are rare, unless you count single reviews, making it difficult to discern what the overall experience is like. While it is often mentioned as a top registry, and it is popular with seemingly few complaints, we'd like to see more information readily available.
Overall, is Honeyfund vs Zola more worth it?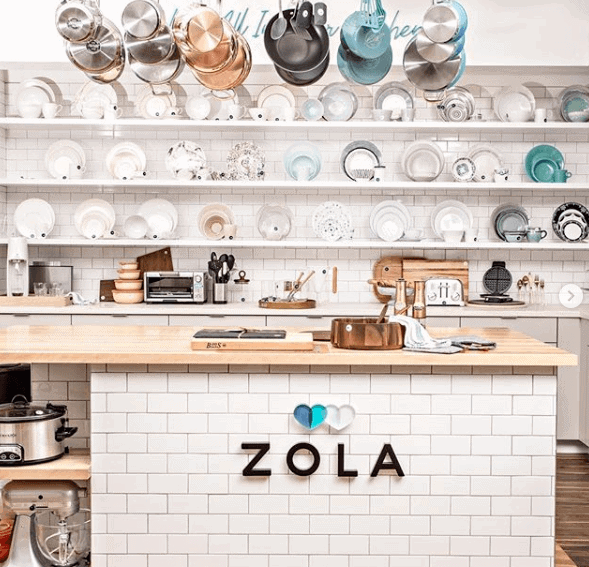 While both Honeyfund and Zola have a number of advantages and downsides, we think that Zola is generally the better option. Zola offers more guest perks (such as free gifts and multiple gifting options); both cash and traditional funding; more options for website design; more organizational tools; more positive, available customer reviews; and overall is more versatile.
However, if you are solely focused on setting up funding for a honeymoon, you may find that Honeyfund is the better option, as it is far more personalized, does well in helping you plan your trip, and offers many features to make the experience more suited to you and your guests overall.
Bottom Line Summary: Honeyfund is best for funding honeymoons and a wider selection of charitable giving; Zola is better for everything else (and the better overall planning platform).
Wedding Services | Zola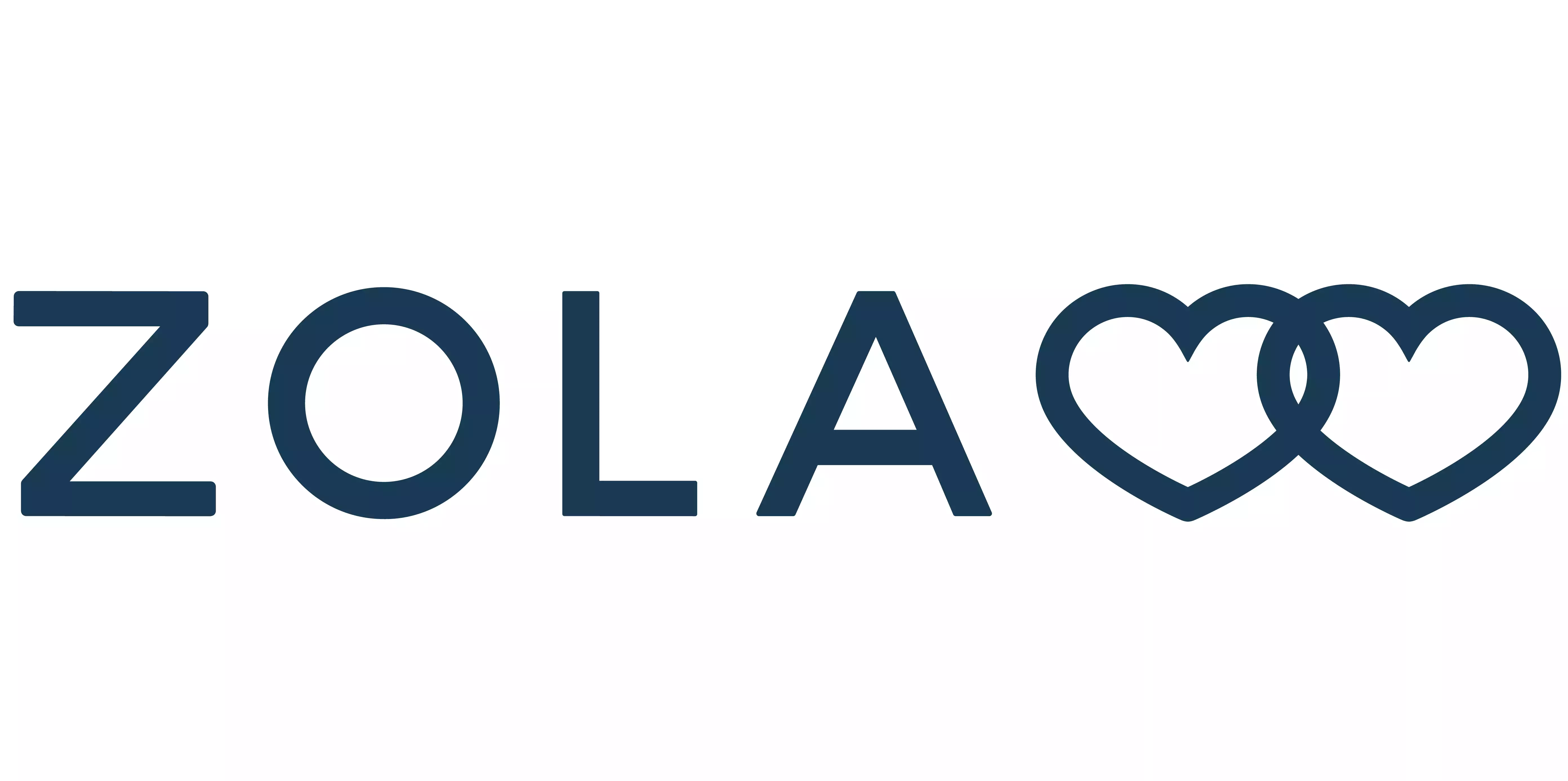 Why I Prefer Zola:
I am often asked, "what is the best wedding registry service?" While it can depend on a few factors, my #1 go-to choice has to be Zola. It is more customizable and features hundreds of additional merchant integrations.
Get the Best Registry
We earn a commission if you click this link and make a purchase at no additional cost to you.
Recommended Reads: