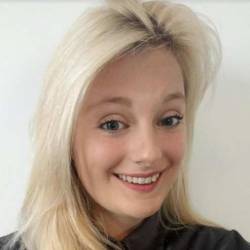 Latest posts by Rosie Greaves
(see all)
Hawaiian islands offer a tropical paradise honeymoon with unforgettable sites and everything from scuba diving to volcano tours and late night luaus overlooking royal blue waves.
So it's little wonder that celebrities are booking their honeymoon there, too.
Star of last season's reality TV show The Bachelor Arie Luyendyk plans to spend his honeymoon with his fiancée Lauren Burham at an undisclosed Hawaiian Island hop. There's sure to be lots of glamour at the wedding, but it's the honeymoon that will be filled with adventures from one island to the next.
And they're not the only ones. Megan Fox celebrated her a romantic getaway with her husband of eight years in Hawaii this past April, where they exchanged vows in 2010. Model Ashley Greene savored the stunning Hawaiian beaches. And actress Brittany Daniel of Bet's The Game spent their honeymoon in Oahu where they enjoyed a mix of tropical and urban excursions.
So what exactly is so special about Hawaiian Islands for your honeymoon?
How popular is Hawaii for a honeymoon?
Hawaii is undoubtedly one of the top destinations for honeymoons, at least for Americans. Maui made The Knot's list of best island honeymoons, for its breathtaking sunrises, horseback riding, and unforgettable snorkeling.
Despite a slight decline (partially possibly attributed to the fact that there's been a recent decline in honeymoon spending as a whole), Hawaii still remains a top honeymoon destination, with well over 260,000 honeymoons for every six months.
Perhaps that's not so surprising when you consider that a staggering 7.6 million tourists visited Hawaii in 2017.
How much does a Hawaiian honeymoon cost?
Of course, how much a honeymoon costs is more on you and less related to the destination itself. Where you stay, how much you travel, where you eat, and what experiences you select are all going to create major fluctuations when it comes to the price tag on her Hawaiian–or any–honeymoon.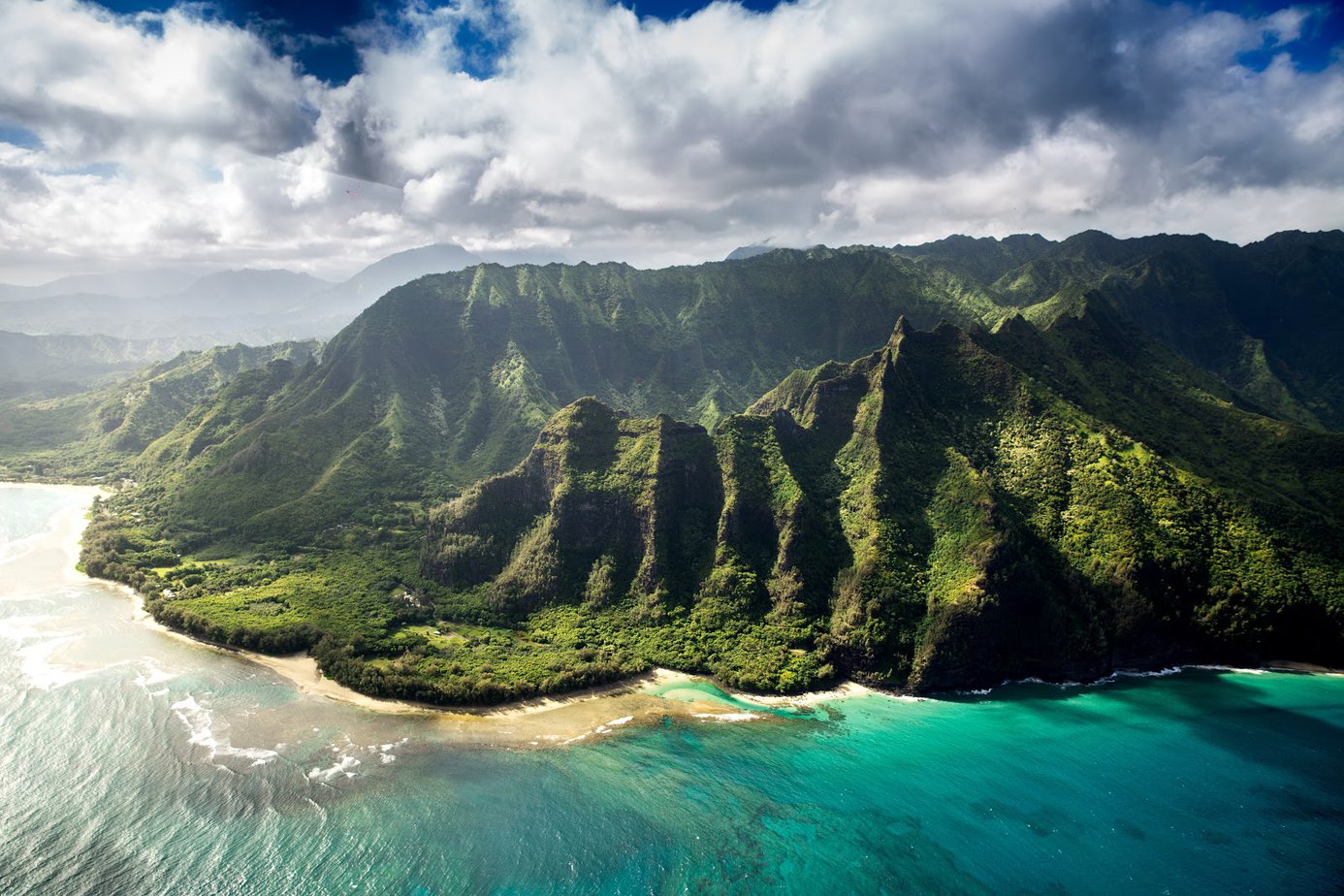 According to CreditDonkey, the average cost of a honeymoon is about $4,500, or between 11 and 14 percent of the average cost of a wedding.
USA today provided a great report on some of the averages costs that go into a Hawaiian Island excursion for 2018:
Airfare: During peak holiday season, airfare per person can cost over $1,500, but in less popular months, like January, it can be as low as $450. Like anywhere, it depends on where you're taking off from and when you go.
Food and Lodging: Averaging in lodges and hotels, an average price for food and lodging lands you around $2100 for two for 10 days. That price goes up in you're staying in high end all inclusive resorts.
Transportation, Entertainment, and Recreation: The average couple spends $1,200 on transportation and activities, though of course this depends greatly depend on what activities you choose.
Cruises: Cruises are another thing entirely, but they're also easier to calculate because they're all inclusive, accounting for entertainment, lodging and dining. The average price of a cabin room for two is just under $3,000, not including airfare.
Regardless of how accurate the average costs are for your honeymoon plans, we can estimate that the average couple will spend $4,000 for a cruise, or $4,500 for a traditional honeymoon, making a honeymoon in Hawaii certainly not a budget honeymoon, but right at the average spent on a honeymoon.
What else should I consider before booking a Hawaiian honeymoon?
A honeymoon in Hawaii isn't for everyone, but there is enough variation in terms of where you stay and what you do that you'll be hard pressed to find nothing to do. There are generally a few routes you can go in terms of planning a Hawaiian Island honeymoon:
All-Inclusive Cruise
Luxury Resort
Main Island, with lodging at hotels, lodges, or other options
Island Hopping, where you spend a good deal of time traveling from place to place
Small Island, by selecting an island that has the activities and sites that interest you most
Once you decide which route sounds most like you, you'll be better able to make travel plan and estimate the cost of your honeymoon.
What should I pack once I book a Hawaiian Island honeymoon?
As with all honeymoons, you'll need to consider cost, what you both enjoy doing, how much time you have, and the time of year. If your heart is set on seeing Hawaii, here are some things you'll want to
pack: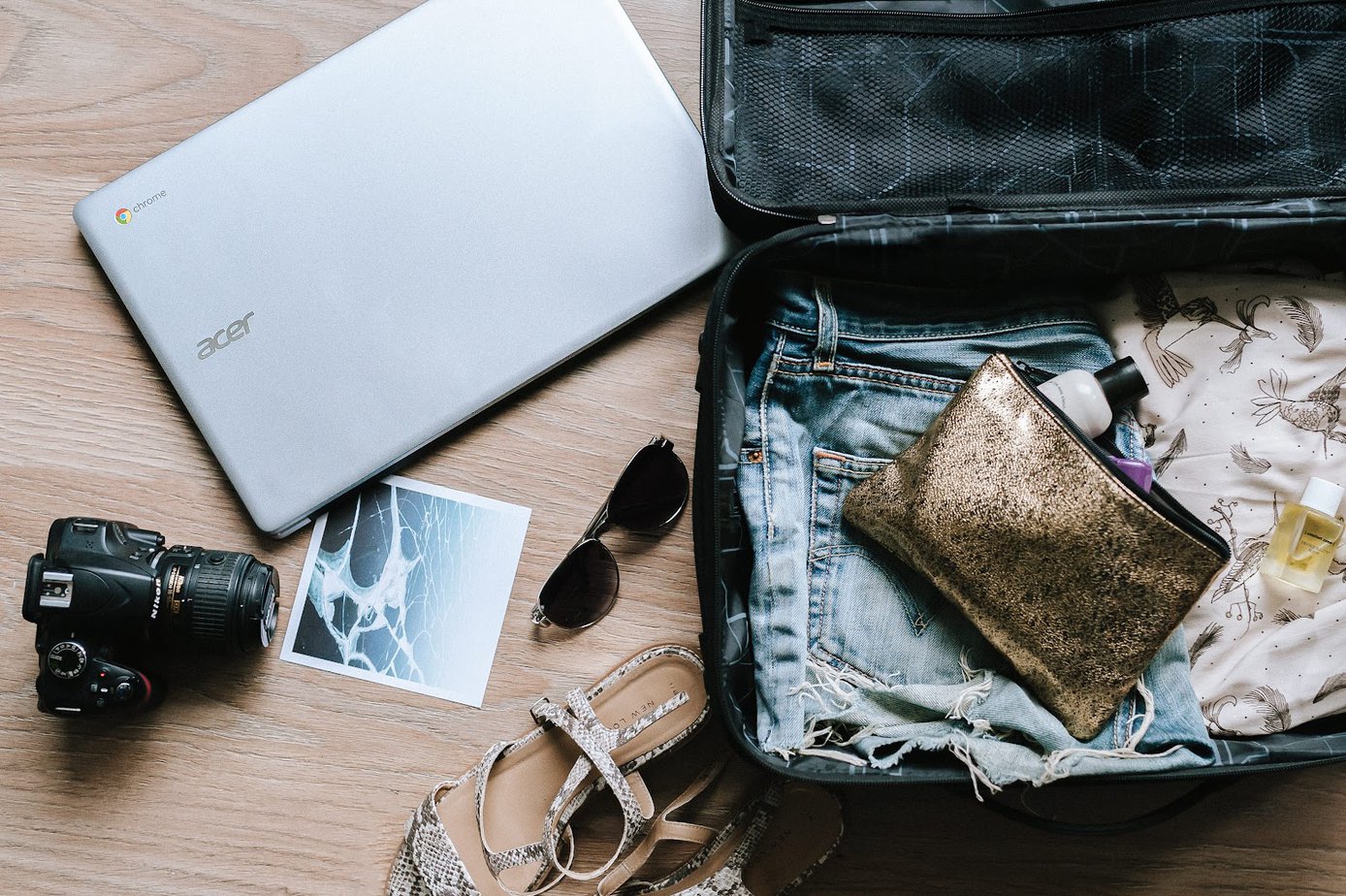 Footwear: Comfortable shoes for touring and hiking; sandals, aqua shoes
Men: short sleeve shirts, shorts, a pair of long pants and a windbreaker
Women: short sleeves, shorts, skirts, dresses, jacket
A few swimsuits
Toiletries and medications (be sure to check with airline regulations)
Refillable water bottles
Here are some things to buy once you get on your island of choice:
Sunscreen and aloe
Towels
Hats
Snacks
And of course, you'll need to have important identification, passports, cash/check/ traveler's checks/credit cards. You should skip bringing expensive jewelry.
The Best Hawaiian Islands for Your Honeymoon
You might be surprised to learn that there are actually 136 islands. The reason you may not know this is because just seven of them are inhabited. The rest mostly consist of inlets, atolls, and coral reefs. While you can travel past these tiny uninhabited 'islands, chances are you'll be spending time at one of seven, or a few of the seven, inhabited ones.
We're including the top 6 most popular of the 7 inhabited islands on our list, simply because each one has something spectacular and unique to offer. If you find a few islands are winning your heart, consider how much time and money, and patience you have for travel.
Some couples love island hopping, while others want to spend their time on a single island. You can also opt for spending time on just two or three, if you want a compromise between the two experiences. If you're going for a luxury resort, chances are you'll stick more to one island; if you're up for more adventure than relaxing, island hopping may be your thing.
Also known as the Big Island, this is the biggest island, with 4,000 square miles of land (bigger than the state of Rhode Island). The population rose to over 200,000 permanent residents this year, with an average of 1.5 million tourists a year. Surprisingly, while one of the most popular islands, that only accounts to around 14 percent of Hawaii's total tourism.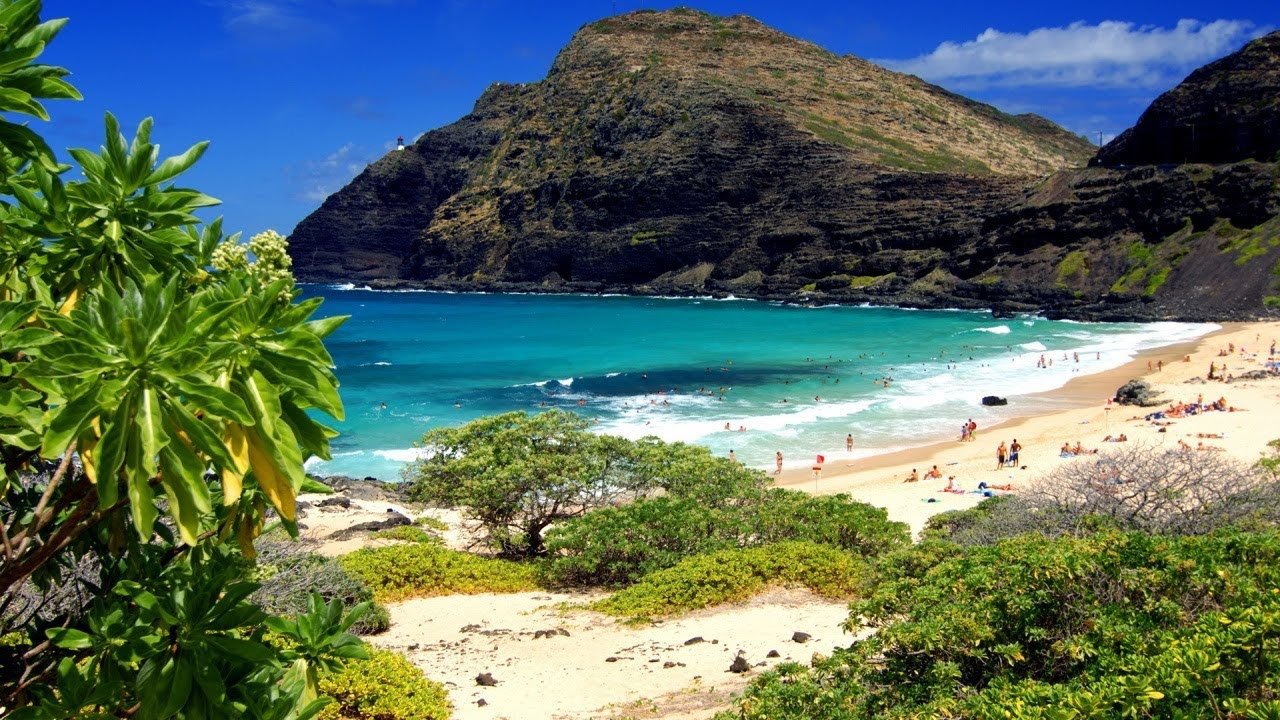 That also means that, while friendly to tourists, it's not an overly tourist oriented place, which means you might get a more authentic experience, should you want it, with plenty of locals. As the biggest island, there's also diversity in geography, things to do, and places to visit. The main island is a great pick if you're looking for a single island to stay at, but to experience much of the culture, life, and beauty that Hawaii has to offer.
Here are some highlights:
2. Oahu
Chances are if you've heard of any of the Hawaiian Islands for a honeymoon destination, it's this one. In 2016, Oahu accounted for 40 percent of total tourism in Hawaii, with nearly 5.5 million tourists that year. The population of permanent residents was just over 992,000 for 2017, and signs are the population is declining slightly as more people move to the main island. Known as the "Gathering Place," Oahu is about 112 miles around.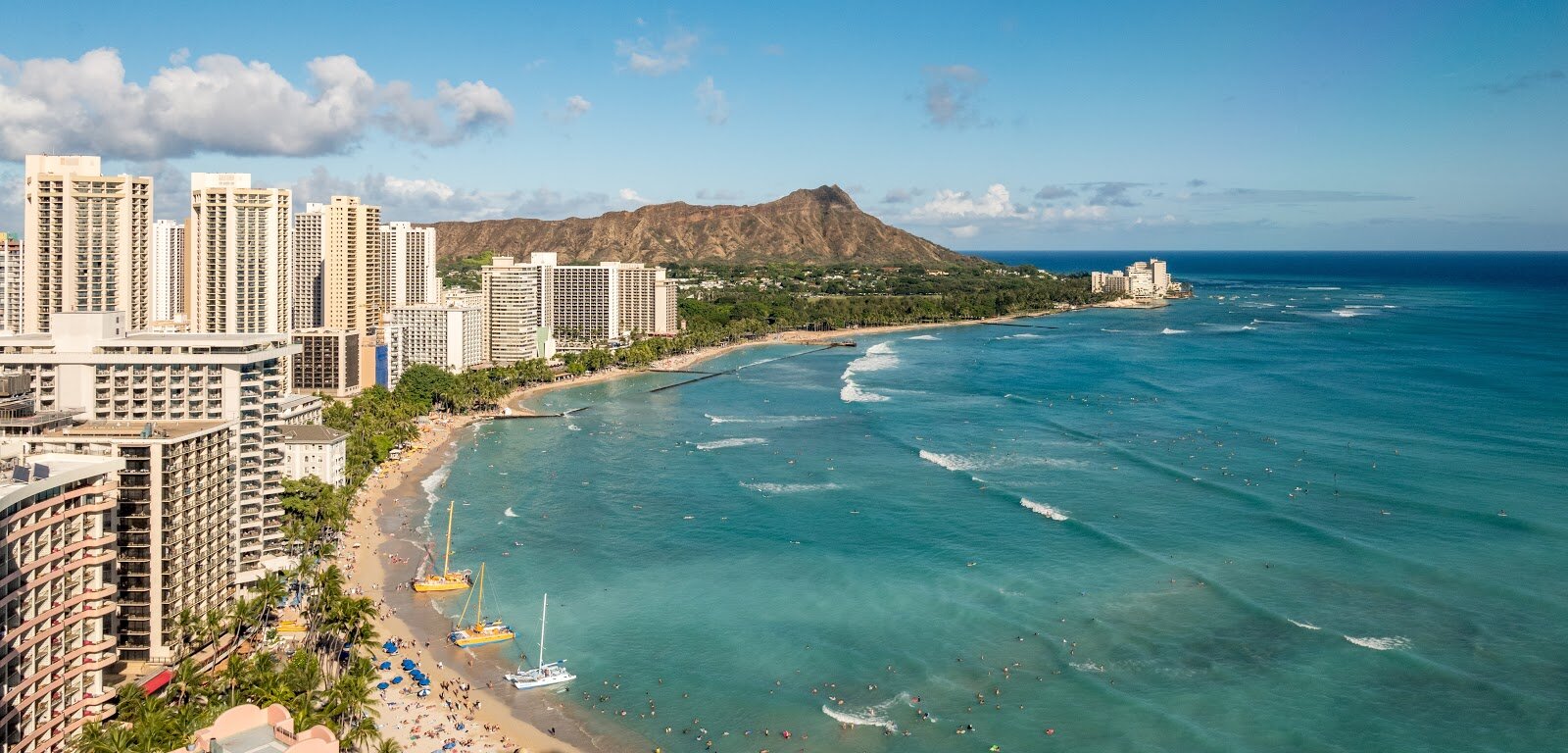 There's ample reason that Oahu is the most popular destination for a Hawaiian wedding. First of all, it's the site of Honolulu, which is not only the state's capital, but also a stunning city boasting historic landmarks, beautiful shores, and plenty of city life.
Here's some must sees on Oahu and in Honolulu:
Museums: Bishop, Museum of Art, Iolani Palace. Iolani Palace is the only royal residence in the United States; set in downtown Honolulu, it was once home to the last two monarchs of Hawaii and features an unforgettable walking tour.
Waikiki Beach: As one of the most popular beaches, Waikiki beach features not only stunning beaches and a dramatic urban skyline, but also is close to historical and cultural sites
Pearl Harbor Memorial: Even if you're not a history buff, you won't want to miss out on seeing this historical tribute to the men and women who lost their lives just before the United States enter World War II.
Diamond Head: A dormant volcano with breathtaking views.
Honolulu itself, with dining, culture, and shopping galore
Are There Any Drawbacks to Visiting Oahu?
One of the downsides to Oahu is that all it's best attractions are spread out across the island. This can make traveling a little tricky. So, we suggest renting a car for the day to ensure you don't miss out on all the fantastic things this island has to offer.
Luckily,  Oahu boasts some of Hawaii's cheapest, yet most reliable car rental services. This is especially true, of Daniel K. Inouye International Airport (HNL). If you're able to book in advance and use their services, we recommend doing so.
Things to Do
Manoa Falls
To get to Manoa Falls, you'll have to take a pleasant hike leading to Manoa Valley. This walk's approximately 30 minutes, and it's generally easy terrain- so you should be good to go!
The sites are magnificent. If you had to describe the vegetation here in one word, it would be: lush (everything's so green!).
Be sure to take a picnic with you so you can make the most of your time there. Sit on one of the many rocks and enjoy a spot of lunch as you absorb the astonishing views and listen to nature's orchestra- it really doesn't get much more romantic than this.
A word to the wise: As tempting as diving into the pool is, don't. Rocks have been known to come tumbling down. The last thing you want is to take a trip to the ER on your honeymoon!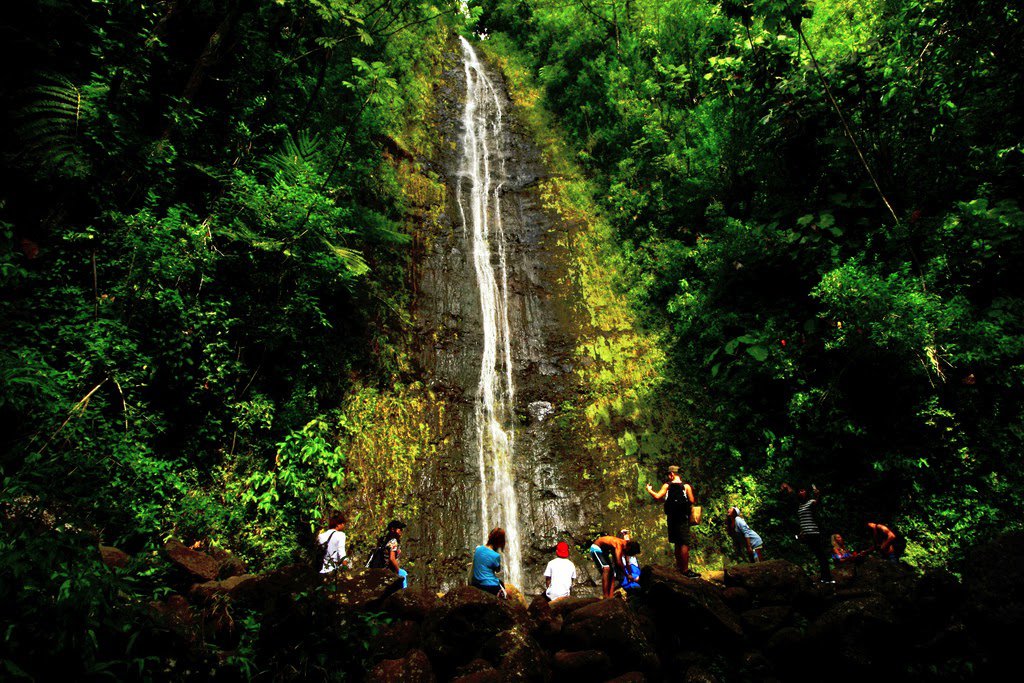 Blue Note Hawaii
Spend an evening you'll never forget at Blue Note Hawaii. This is a top-notch jazz venue starring up-and-coming artists from across the globe.
High profile performers include:
Grammy-winning trumpeter Chris Botti,
WAR,
Taylor Hicks,
Manhattan Transfer,
Living Color,
If you're a fan of jazz, you're sure to have a fabulous night out. What could be better than enjoying a slow dance with your new spouse as you sip on champagne?
Chinatown
Chinatown is over 200 years old! Back in the1800's Chinese immigrants settled here and made this district what it is today. Plenty of the original storefronts remain. It's a wonderful place to visit if you love experiencing different cultures.
There are tons of chic boutiques to explore and quirky art galleries to visit here. Be sure to stop for a sumptuous bite to eat at one of the best restaurants in town:
Grondin,
Senia,
Brick Fire Tavern,
What could be better than a day filled with shopping and Chinese food?
Can You Make These Festivals?
If the date of your wedding coincides with either the Honolulu Festival or the Aloha Festivals, be sure to pay a visit. You'll be in for the night of your life. It's the perfect opportunity to celebrate- Hawaiian style!
For more information, on festivals and events, be sure to check out  Hawaii's Official Tourism website. They'll give you a comprehensive list of all the events taking place as well as any details you need to know.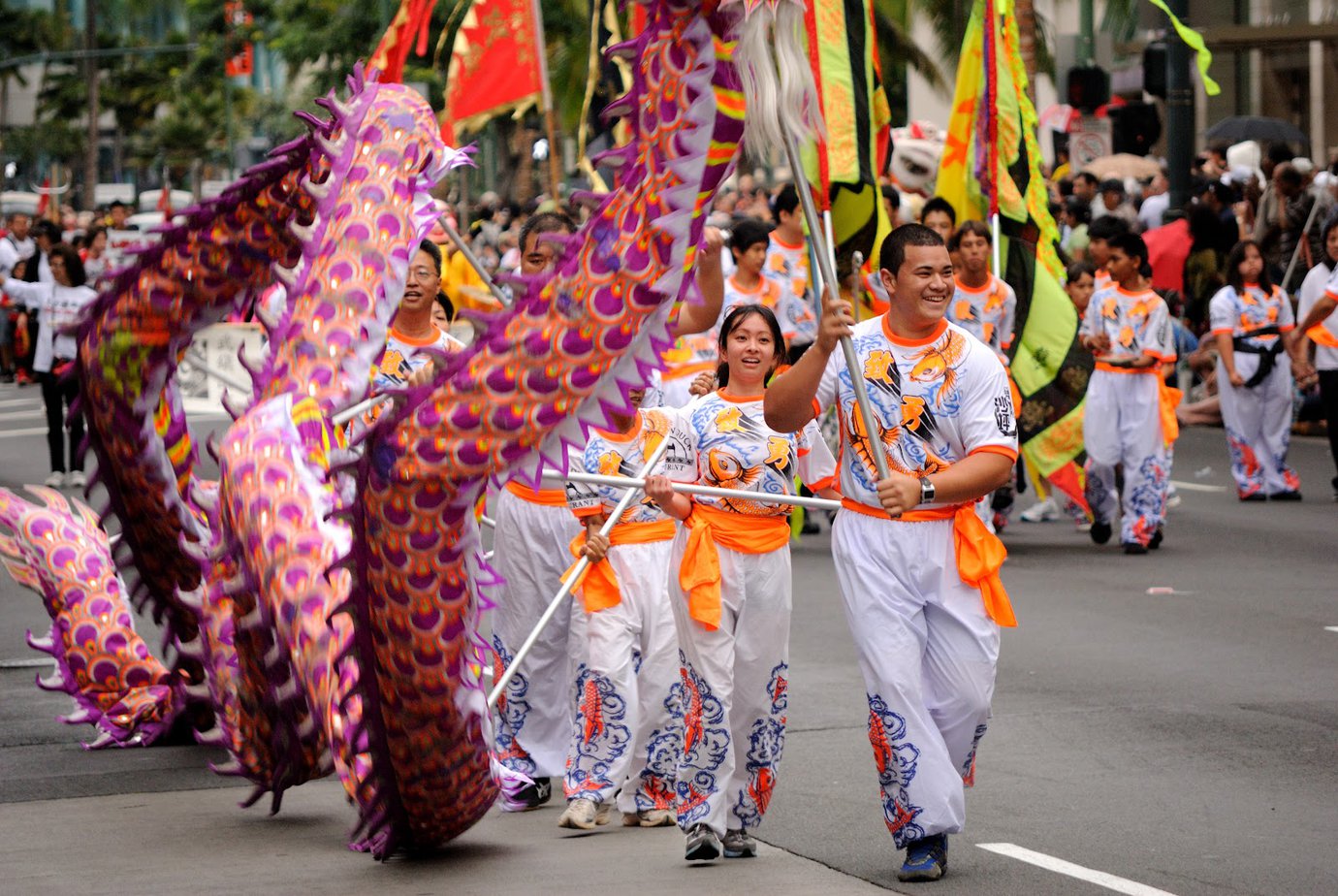 Are You a Surfer?
If you or your spouse enjoy surfing, then Waikiki Beach is a must-see. This place is renowned for its gnarly waves. North Shore Waimea Bay is also an amazing place to surf- so put both of these on your to-do list!
Oahu Delicacies
If you're a foodie, you'll have died and gone to heaven in Oahu. From celebrity-endorsed restaurants to family-run eateries, Oahu has something to suit everyone's tastes in cuisine.
If you want to sample authentic dishes during your stay, be sure to try the following:
Kalua pork (traditionally, the pig is covered in banana leaves and roasted beneath the ground)
Loco moco (this is white rice, with a hamburger on top, finished with a fried egg, and smothered in brown gravy),
Poke (the best way to describe this is sushi with a twist. It's just marinated raw seafood- and honestly tastes way better than it sounds!).
Teriyaki and kalbi (These are Korean BBQ ribs, and are delicious!)
Shave ice (this is ice flavored with tropical tastes like coconut and passion fruit)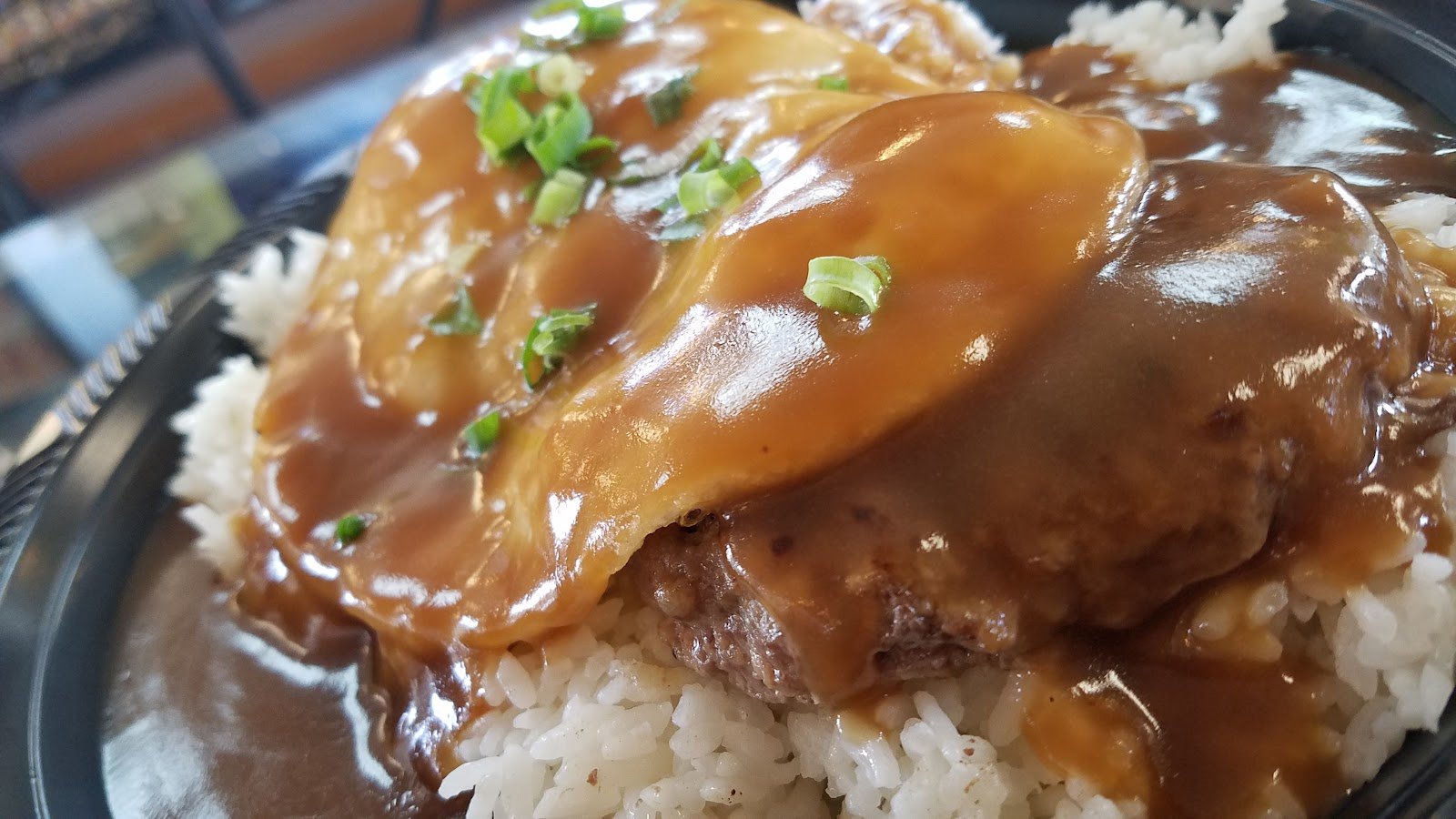 A Word of Warning
Oahu is relatively safe. However, pickpocketing is rife in touristy districts like Waikiki and Ala Moana. So, keep your bags with you at all times and never leave valuables unattended.
Also, if you're heading to the beach adhere to any warnings and advice the lifeguards give you. Like we've already said, the currents get rough around the Hawaiian islands, so remain vigilant.
The tides are especially strong during the winter, so be extra careful if you're swimming during this season.
Also, be on the lookout for box jellyfish before diving into the ocean- these can be really nasty!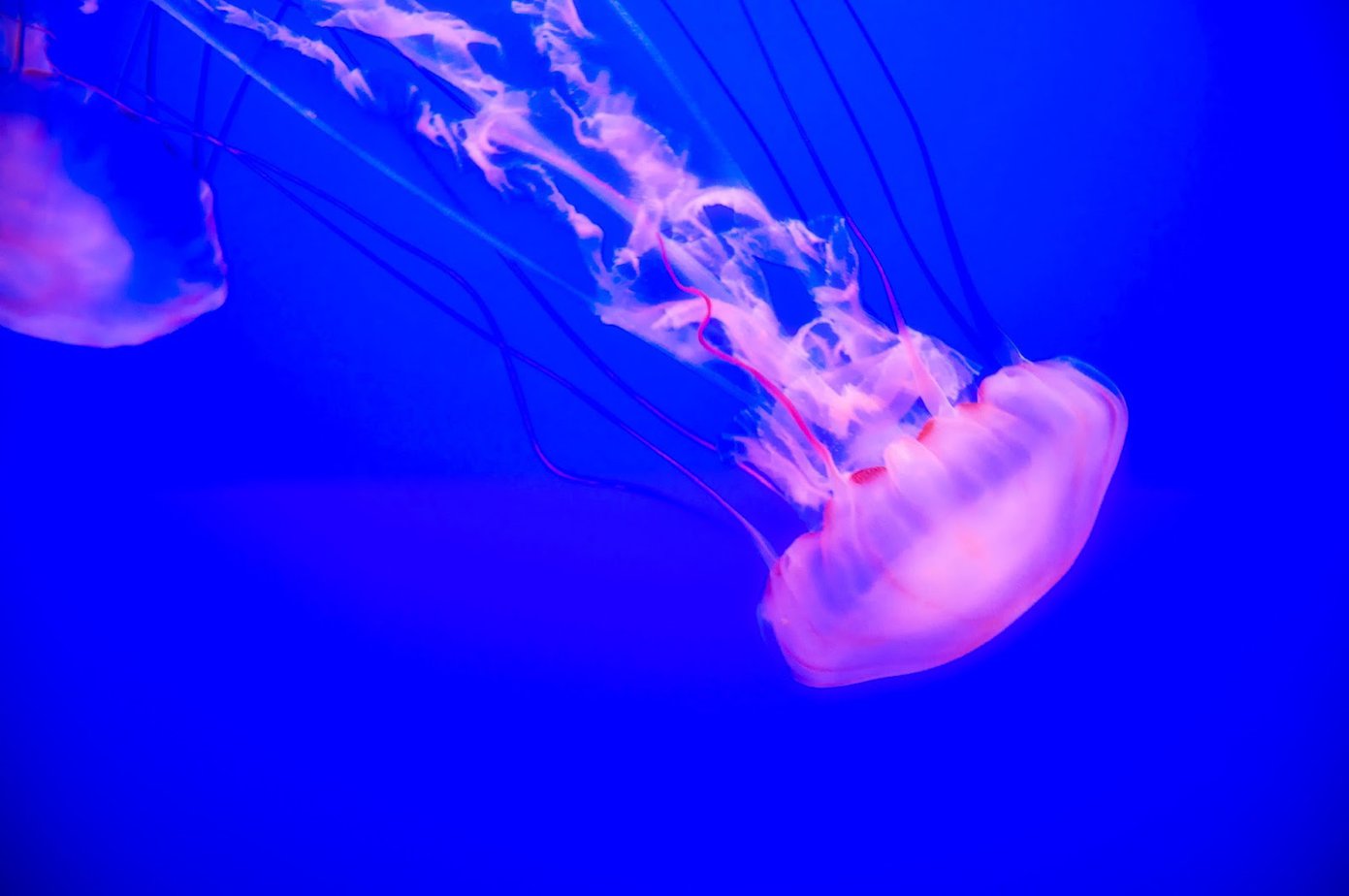 3. Maui
Maui is also one of the most popular Hawaiian islands for honeymoons, with 2.6 million visitors, or about a quarter of total tourism for the state in 2016. Land wise, it's the second biggest of the islands, with about 728 square miles. While it used to be known for growing sugar cane, such operations shut down in 2016. Today, it is known mostly for it's contantly tropic but mild climate, 81 accessible beaches, 10 state parks, and a dormant volcano.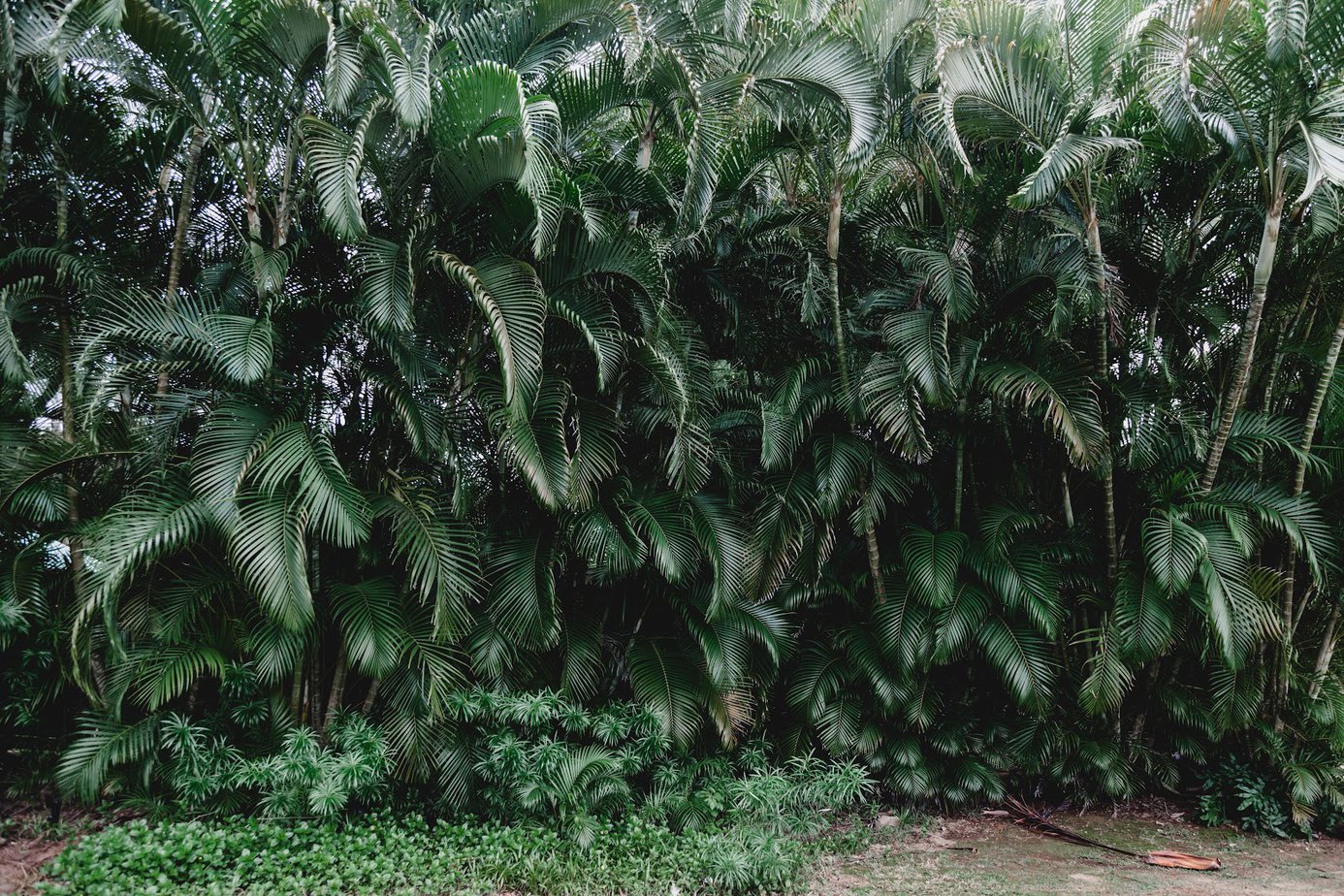 Because of this, it's also a great place for resorts. Maui is popular for couples wanting to relax and see much of what we think of classically Hawaiian. Here are some of the best places to go and things to do:
Haleakala National Park: There are actually several state parks, but Haleakala is the only national park on Maui. Also known as the "house of the sun," it features Maui's dormant volcano, with a summit depression as large as the size of Manhattan.
Humpback Whales: This seems like a strange thing to highlight, but over 10,000 whales visit Maui every winter.
Distinction as Best Island in the World: Yes, it's subjective, but Maui has held this spot by the Conde Naste Traveler's Awards for the past two decades. Stunning natural beauty, including craters, impressive waves, rolling hills, and breathtaking bays are just a few reasons.
Kaanapali Beach: This beach stretches for three miles and is highly popular for surfing, fishing, and also is home to neighboring fine dining, golf courses and sunset cliff diving. Maui also has, in total, the most swimmable beaches of the Hawaiian islands.
Where Should We Stay?
Most honeymooners flock to the  South of the island to enjoy the beauty of Wailea Beach. However, the West also has a lot to offer. Kaanapali Beach is breathtaking!
Top Tips for Visiting Maui
If you're planning on hiking and swimming (which you probably are!)- our best advice is never to do this alone and always consult the weather forecast and tidal conditions beforehand.
NB: This advice applies to all the islands discussed in this article. Currents can get really strong; you don't want to run the risk of getting swept out to sea!
Wherever you choose to stay, it's worth hiring a car for the day and exploring what the rest of the island has to offer. Maui's roadways are pretty decent, so it's relatively simple to navigate your way around. You can rent a reliable car from one of the airports on the island. Be sure to book ahead, to save any hassle on your honeymoon.
You should note: Some car rental companies attempt to sell you collision insurance. (This is a no-fault state, so if you're involved in an accident, you'll have to shell out for any damages before leaving the island.) However, there's a good chance your credit card will already cover this- be sure to check with your provider before heading off on honeymoon.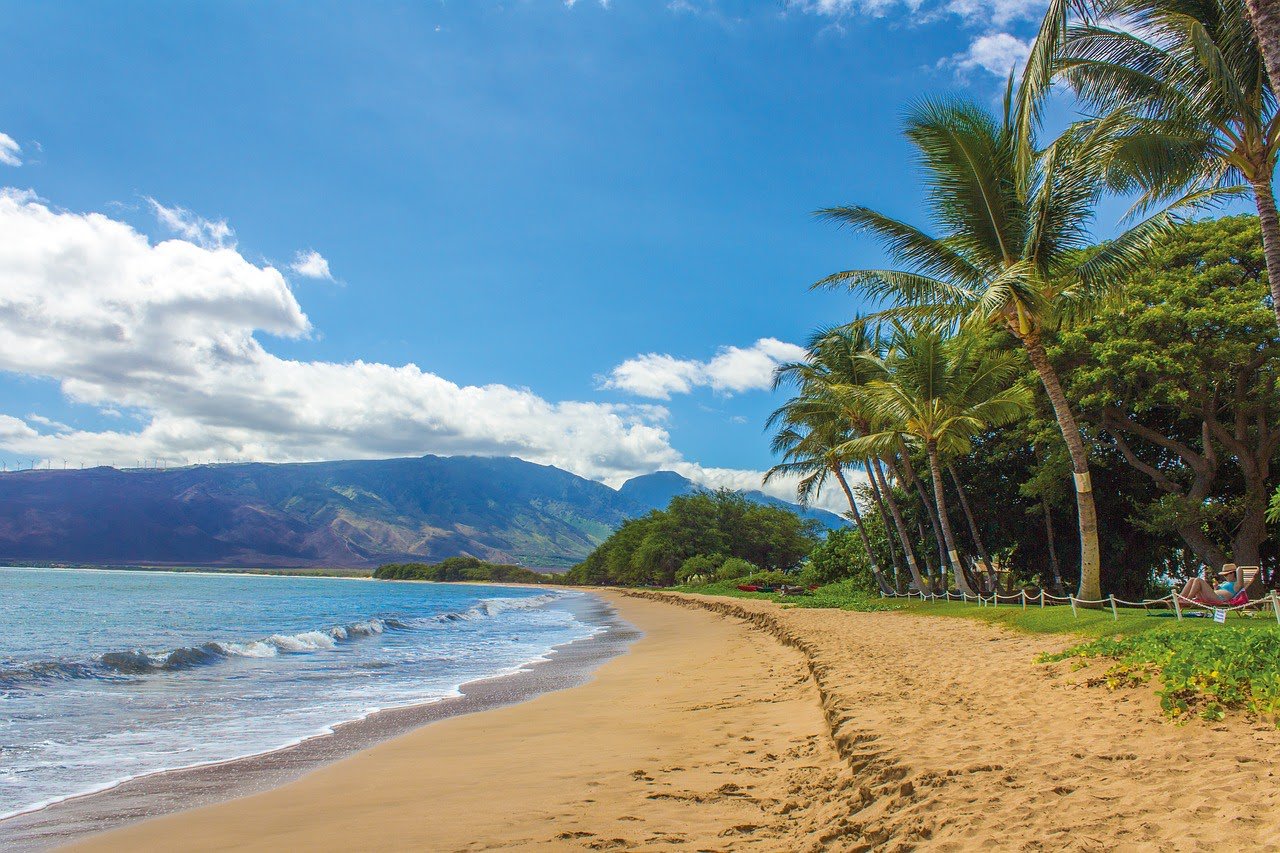 When's the Best Time to Enjoy a Honeymoon in Maui?
In short, April through to May and then September through to November.
If it's convenient for you to plan your wedding so you can enjoy a honeymoon during these months- do! You'll avoid the busy summer season but still experience the best of the weather Maui has to offer. Plus, you're able to take advantage of cheaper hotel rates and travel fares.
Handy Hint: If you or your partner love to surf, then you'll probably prefer to honeymoon during the winter, as that's when the waves are at their best.
Things to Do
1. Take a Road Trip down 'Road to Hana'
Taking this two and a half hour road trip to Hana is one of the most romantic things to do here.  The drive is divine; you'll enjoy some of the most beautiful sites Maui has to offer!
Top Tip: Download the GyPSy Guide Road to Hana Driving Tour App. This gives an audio tour that complements your journey. It'll highlight some of the best stops along the way, including:
The Garden of Eden,
The stunning volcanic beaches in Waianapanapa State Park,
The Pipiwai Trail, (this is a fantastic hike that'll take you to Waimoku Falls- these stand an impressive 400-foot tall and are stunning!)
2. Snorkel Before Sun Rise
From Makena Beach, you can board a catamaran before sun rise. The ocean's virtually clear of any other boats- which is a remarkable sight to behold!
You'll have the opportunity to explore the Molokini Crater, an underwater volcano filled to the brim with intriguing sea life. Plus, you'll also get to swim with the sea turtles in their natural habitat- how awesome is that?
Then to round it all off, you and your spouse can enjoy a tasty breakfast on board, coupled with tropically flavored mimosas. Yum!
3. Explore the Old Hawaiian Capital
Did you know the town of Lahaina, used to be the capital of Hawaii from 1820 to 1845? In light of this remarkable feat, it's well worth a visit.
Here you can admire the fusion of modern-day charm and Hawaiian tradition as you stroll around this gorgeous town. It's an ideal way to spend a lazy afternoon.
4. Take a Day Trip to Lanai
If you're on a tighter budget, the best way to see Lanai is a day trip (it's the most expensive of all the islands). Ferries travel five times a day between Maui and Lanai which is excellent if you and your partner fancy exploring another Hawaiian island while you're away!
Are There Any Downsides to Visiting Maui?
Not really.
However, you should note, nothing's free. If a resort claims to offer 'free' wi-fi, gym access, a communal pool, etc. there's a good chance you'll have to pay for these privileges as part of the resort fee.
Unfortunately, these are usually non-negotiable. However, if you're prepared for these costs, it isn't a big deal.
What About the Food?
Maui offers a plethora of diverse restaurants serving dishes from around the world. However, you can't leave the island without trying some of the local delicacies. Be sure to sample some of their freshly caught fish; you'll never have tasted seafood like it!
If you want a taste of some of the most authentic food on the island head to the following towns:
These are home to some of the best restaurants on the island, most of which pride themselves on using local produce and cooking using traditional methods.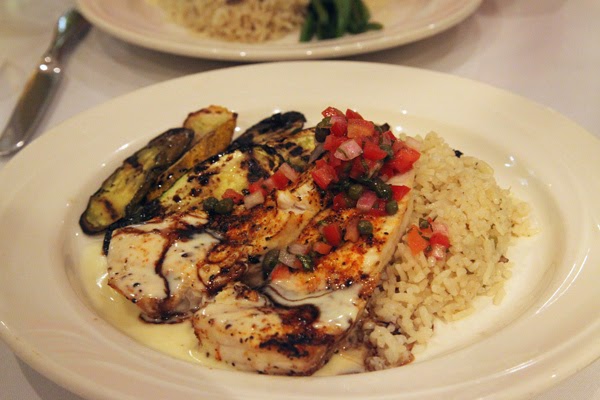 4. Kauai
Just under 1.2 million tourists visited Kauai in 2016, accounting for 11 percent of total tourism that year. Population wise, the island is a little under 70,000 permanent residents, and the island itself is about 560 square miles, which means, in general, while smaller than some Hawaiian islands, it also feels less crowded. Nicknamed the "Garden Isle", this island is known for its extensive tropical rainforest, dramatic cliffs, and impressive mountain ranges. It also features microclimates, meaning that while you can enjoy tropical weather, you can also travel to the mountains to even catch some
snow.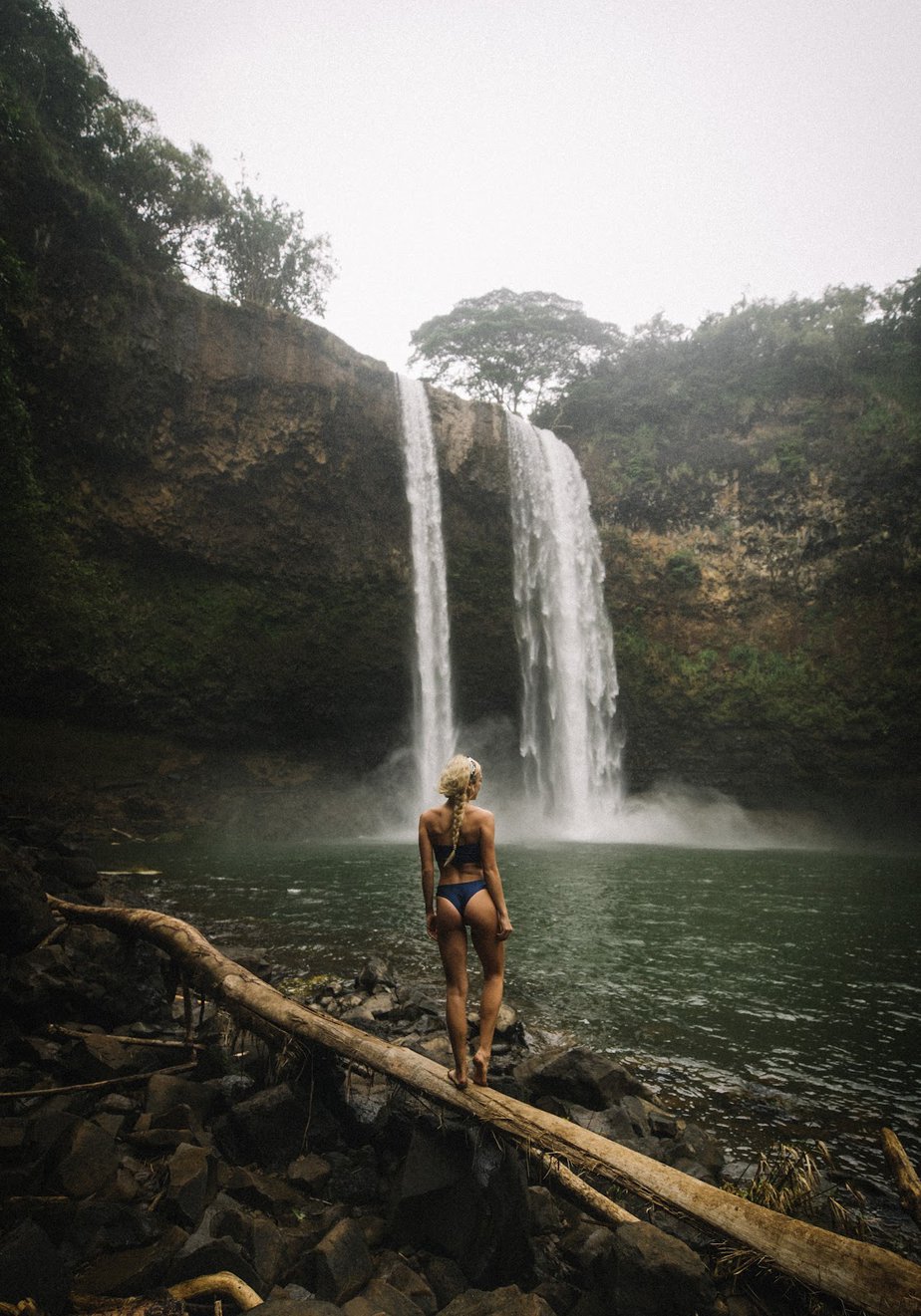 This is a great island for your honeymoon if you're looking for rugged beauty and adventure, but also amenities and hotels to stay for plenty of comfort.
Wailua River: Go kayaking down the island's largest navigable river, featuring rainforests, waterfalls, caves, and draping ferns.
Sleeping Giant: Also known as Nounou Mountain, this mountain ridge offers breathtaking views and is the center of an ancient Hawaiian legend.
Waimea Canyon and State Park: It's also called the "Grand Canyon of the Pacific" and it's easy to see why. This 14 mile gorge features red cliffs, waterfalls, and unique vegetation.
Beaches: Beautiful beaches abound. Tunnel, Ke'e, Kalapaki, and Poipu are the most popular and are perfect for sailing and other water activities.
You should know: The tides in Kauai during the winter are even more dangerous than the other Hawaiian islands, making it unsafe to swim in the ocean. If you fancy taking a dip, be sure to factor this into your honeymoon plans.
You should also note: Kauai's rainy season starts in December and runs through to March, so if that bothers you- don't book a honeymoon during this time.
However, despite saying that, it doesn't really matter what time of year you visit, there's a pretty good chance you'll experience showers at some point during your stay. Kauai is Hawaii's wettest island, so be sure to bring wet weather gear with you.
Things to Do in Kauai
Mahaulepu Beaches
If you love the idea of relaxing on a remote shore, then venture over to the Mahaulepu Beaches. These are compiled of three pristine seasides, boasting a vast expanse of white sandy shores:
Gillin's,
Kawailoa Bay,
Ha'ula Beach,

Top Tip: Pack plenty of water and snacks with you. That way you can enjoy a long day of relaxation. If you want protection from the wind, Kawailoa Bay is the best beach to visit. There aren't any lifeguards situated here, so take special care when swimming in the ocean.
Hanapepe Art Night
Hanapepe is an authentic art town; it's jam-packed with galleries selling pieces crafted by local artists. Each Friday from 6 pm to 9 pm the west-side invites visitors to enjoy a night of mingling, entertainment, and of course, art.
Along the strip of art shops, you'll usually hear the vibrant sound of live music. It's a fun atmosphere, full of life and creativity. Trust us; it's a night out that shouldn't be missed!
Blue Dolphin Charters
There isn't anything more romantic than sailing across the ocean at sunset. You'll enjoy the beautiful coast of Poipu- while dining on delicious treats, sipping cocktails, and soaking up the spellbinding views- can you think of anything better?  If you're lucky, you may even get a glimpse of a whale or two!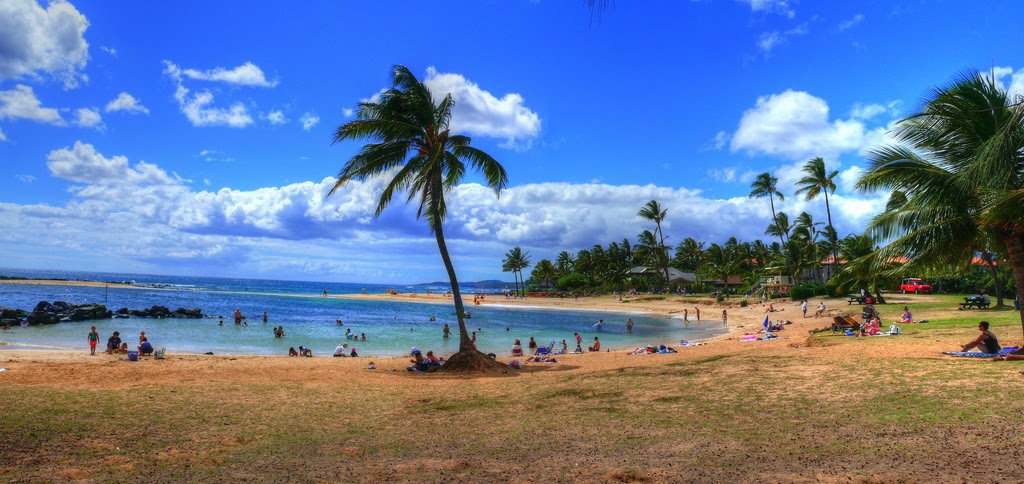 4. Lanai
The best way to describe Lanai is; 'Mother Nature's best work.' From beautifully secluded beaches to mesmerizing rock forms- this island's undoubtedly a treat for the eyes.
With more than 89,000 acres of countryside for you to explore, you'll have a great time immersing yourself in all the beautiful scenes this island has to offer. Notice the succulent eucalyptus trees and pine forests that adorn the coast; it's definitely a scene worthy of a photograph or two!
One of the best things about Lanai is that it isn't as wet as the other Hawaiian islands, meaning you're way less likely to get caught in the rain- Hooray!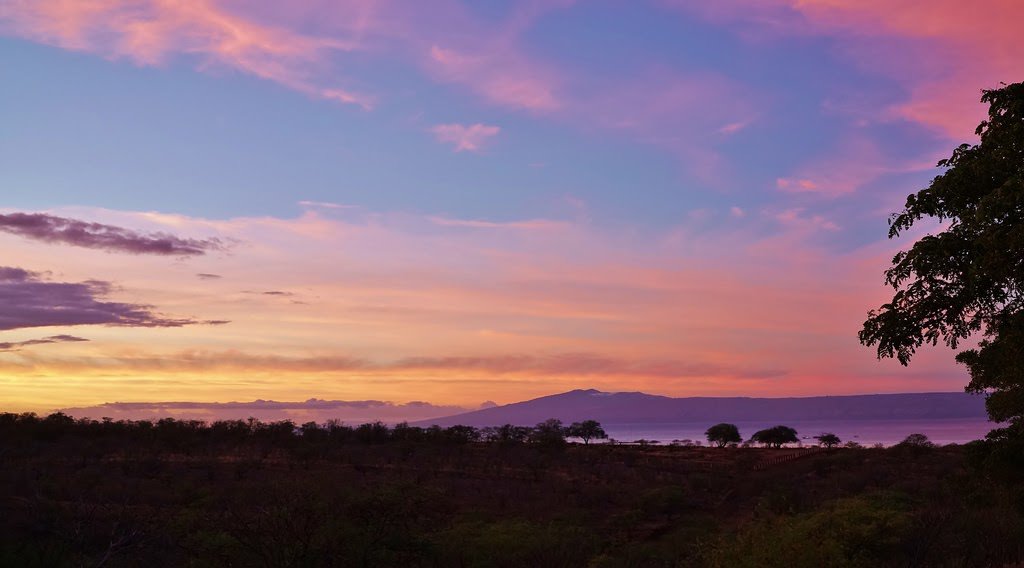 Things You Need to Know
If you want to see everything Lanai has to offer, you'll need to hire a vehicle designed for off-road driving. There are hardly any 'official' roads here. Instead, there are approximately 400 miles of trails suited to four-wheel drives.
Plus, there aren't any stop lights- just jump in the car and see what this amazing place has to offer! If you and your partner enjoy exploring unfamiliar terrain, then Lanai is the island for you both!
Top Tip: If you're on a tight budget, you can rent a Jeep for a day. The island's tiny which is a blessing- you should be able to see most of Lanai's hotspots in one day.
Things to See
1. Garden of the Gods
Surprisingly, this 'garden' is barren. Instead of lush green grass and perfectly planted floral displays, this area showcases uniquely shaped boulders. Yes, you heard correctly.
Some visitors have compared their visit to being on Mars!
If you want to see the 'Garden of the Gods' at its best- come at sunset. The light makes the rocks appear as if they're glowing fiery shades of red and purple- how awesome is that?
Fun Fact: Legend has it that arid landscapes on Hawaiian islands occur because a priest failed to keep a fire burning on their island. Historically, priests would challenge one another to the task of maintaining a fire, and whoever managed to do this the longest- won. However, the Lanai priest used so many plants to keep his fire burning, that the landscape never recovered, which is why the 'Garden of the Gods' exists today.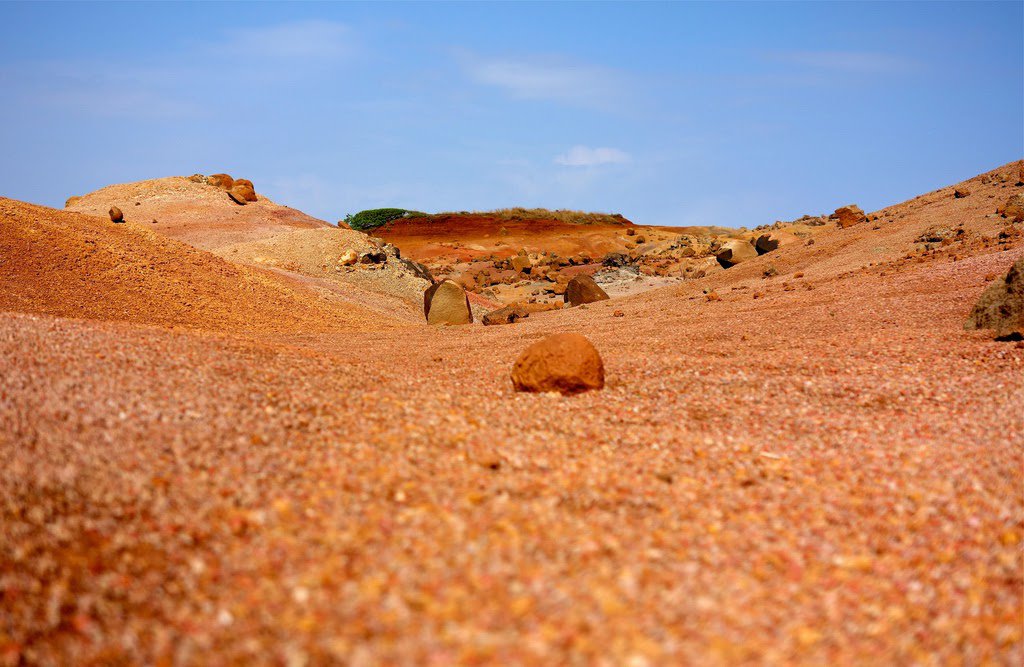 2. Manele Golf Course
This fabulous golf course is located along Lanai's southern coast. If you're a good golfer, you'll enjoy the challenge this course has to offer as well as the impressive architecture.
Players can savor a round of golf while overlooking the sparkling sea. Plus, if you look closely, you may even spot a whale! The vegetation is vibrant, and the food served in the restaurant is superb. All in all, it's a top-notch golfing experience.
3. Shipwreck Beach
Although it's incredibly difficult to get to Shipwreck Beach, it's well worth the trek. Located along the northeastern coastline, it's less than ten miles north of Lanai City.
From here, you're able to view a couple of World War II ships grounded in the water (which makes the name of this beach incredibly apt).
Be warned: as stunning as this place is; it isn't amazing for sunbathing or swimming. However, if you enjoy scenic hikes and a dollop of history, it's well worth a visit.
Top Tip: don't try driving on the sand unless you're in a four-wheel drive. Otherwise, you'll get stuck and need towing- not cool!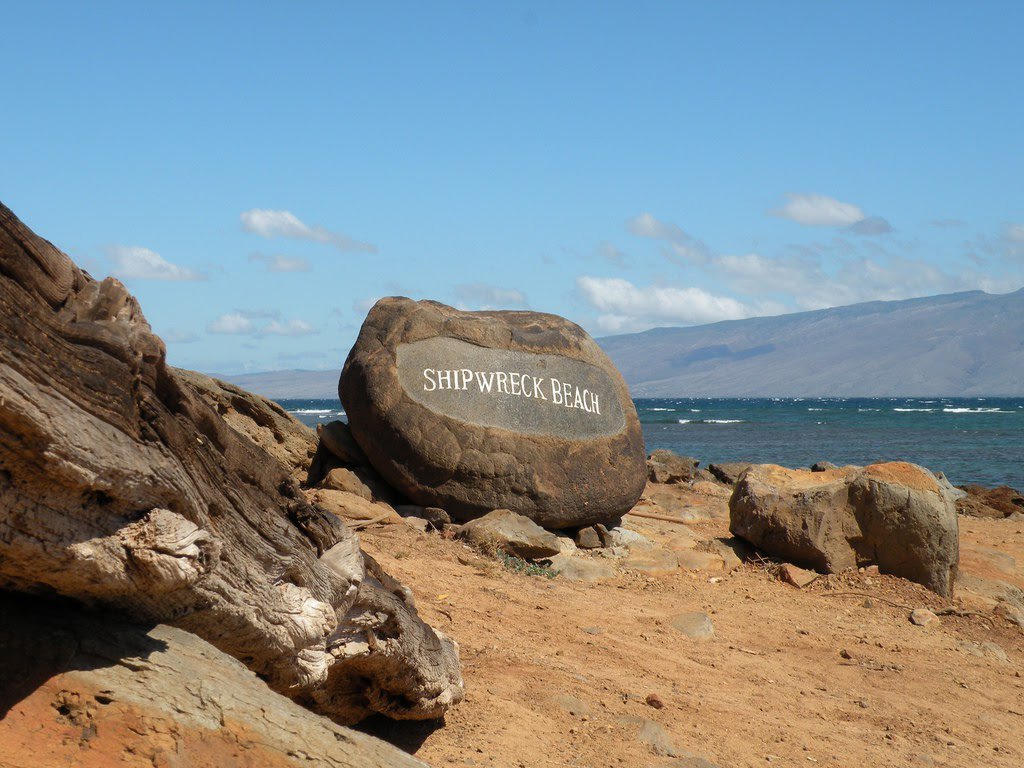 How Do You Choose?
As you can see, each of these islands exudes their own unique charm and character, which can make settling on one destination a problematic choice.
If you're struggling to choose between these magnificent locations, why don't you treat yourself to an island hopping extravaganza? Perhaps, a few nights at each place? That way you get a taste for each of these fabulous places!
Whatever, you decide to do, we're confident these Hawaiian islands won't let you down. From everyone here at loveyoutomorrow.com- we wish you a fantastic time on your Honeymoon and hope it exceeds all your wildest expectations. Enjoy!
Here is another related article you may be interested in: