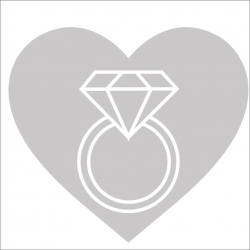 Latest posts by Love You Tomorrow Team
(see all)
Weddings taking place at the end of summer and towards the beginning of that lovely fall season are some of our favorites.  They have this charm to them that we just can't explain. The air changes and the days seem more romantic. They are truly days to be cherished and remembered.
Even more so, honeymoons are in September.  You can find so many gorgeous places to visit at this time.  You can go just about anywhere in the US without it being too hot or too cold.  It is the perfect temperature throughout the day, minimal rain, and every day is the kind of day you want to spend out exploring.
Today we want to share with you various locations you may want to consider for your September honeymoon.  These are all locations with mild temperatures and with lots of great places to eat, entertainment to enjoy, and places to explore outdoors.
We truly believe they have a little bit for every couple's taste, so you are bound to enjoy them all! These locations are just a few of the many great ones for your September honeymoon.  We will just scratch the surface!
Best Honeymoons in September, USA Version
While Vegas and New York City are always fun, for a honeymoon, you may want to consider something more laid back and relaxed.  Something where you can kick back and enjoy the scenery, food scene and just be calm. After a whirlwind of a wedding, all you want to start off doing is unwinding.
Gatlinburg, Tennessee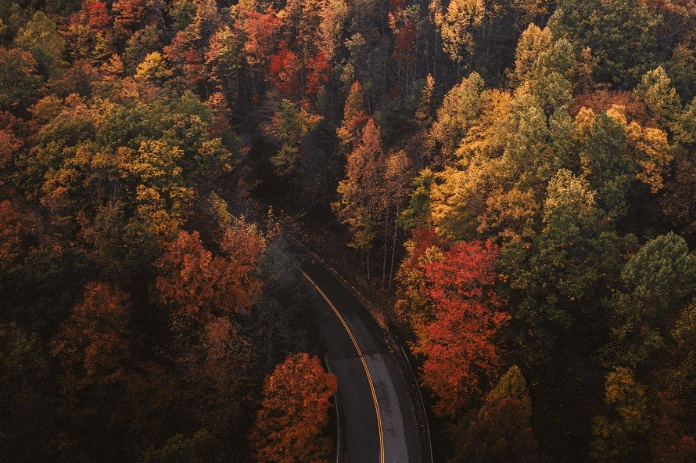 If you're looking for a relaxing vacation, Gatlinburg is the place to go.  Get a cabin up in the mountains and enjoy the fresh air every morning as you sip on your coffee.  Most cabins are packed with games, some even including a pool table, so you and your new spouse can enjoy some friendly competition!
If you are more into adventurous ideas, find a zip lining class! It is so fun to zip through the mountains and soak in all the views.  You can also consider horseback riding. It is another way to enjoy nature and everything that Gatlinburg has to offer.
If you want to head to town, there is plenty to do.  You can hop on the trolley (at just a small fee) to tour the town.  If it's raining, there's a huge aquarium full of fun things to do! The food scene is positively amazing.
A great restaurant to check out are The Peddler Steakhouse.  It is a riverfront restaurant so you can continue enjoying the area while you dine!  Another delicious option for delicious, southern comfort food is Bennet's BBQ Pit.  For dessert, head on over to The Donut Friar.  Amazing donuts of all shapes, sizes and flavors! You have to try their hot chocolate as well.
Chicago, Illinois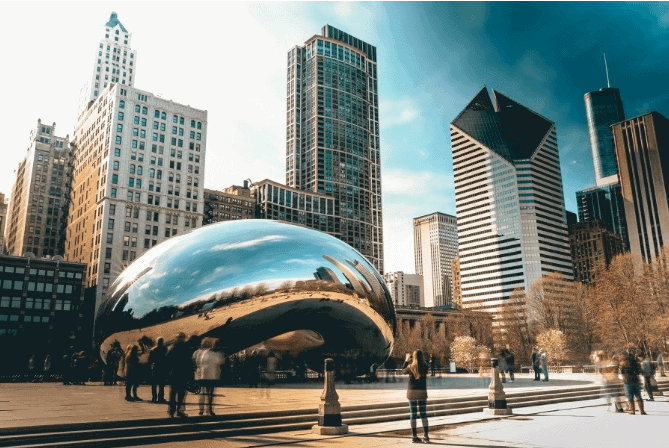 Another exciting place to visit in September is Chicago.  Oftentimes, people avoid Chicago for it's reputation of being the Windy City.  It is true that it becomes unbearably cold in the winter and even springtime, but if you plan accordingly, you are able to go and have a wonderful time!
September is a wonderful month to go because it has cooled off from any remaining summer heat, but it still hasn't gotten quite as cold as the winter months become.  You can enjoy meals outdoors and take walking tours while not completely freezing.
While you are there, be sure to check out Millennium Park.  There you will find the famous "bean." Be sure to capture a photo of you and your new spouse in the mirrored reflection!  Another fun place to stop is the Navy Pier. There are a few rides there and lots of shops. There are also some terrific dining options to be discovered.
Something else you might enjoy at Navy Pier is either a dinner cruise or a boat tour.  Whichever one you choose, there are lots of beautiful sights to be enjoyed from the water! We think a dinner cruise is a perfect option though for a honeymooning couple.  What could be more romantic than enjoying a lovely dinner on the water watching the sunset (and taking in amazing views!)?!
Some great restaurant recommendations in Chicago: Nutella Cafe.  Please visit this place! So full of delicious treats.  Enjoy croissants, French toast, coffee, and muffins, all loaded with Nutella! You will be back for more every day until the end of your honeymoon!
If you are a foodie and into wine and Mediterranean food, check out The Purple Pig.  All their dishes are small and shareable.  The point is to order a bottle of wine and share lots of little dishes.  Sounds like the perfect honeymoon!
San Antonio, Texas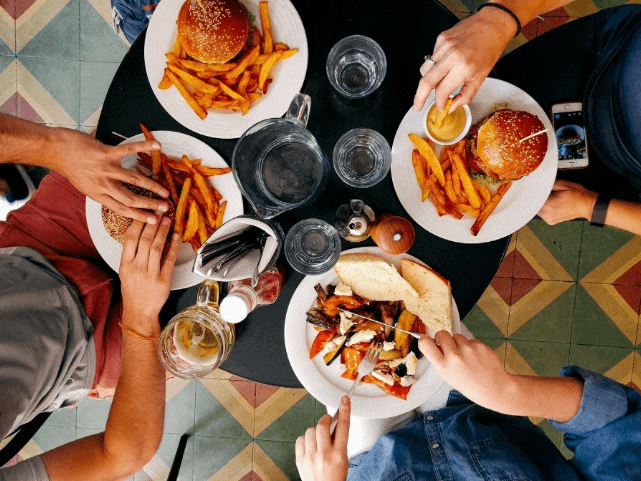 Next on our USA list of best honeymoons in September is San Antonio Texas. This place can be a lovely honeymoon spot.  Search for a hotel on the San Antonio Riverwalk.  There, you will have beautiful views to enjoy your entire stay.
There are plenty of dining options on the river and you can even take a gondola ride after dinner! So you may not have gotten to visit Venice, but a San Antonio gondola ride will probably be just as special when shared with your new spouse!
For a fun, lounge style burger joint, try The Esquire Tavern.  It has a nice patio area right on the Riverwalk.  Enjoy a delicious burger followed by their amazing banana pudding dessert.  It is delightful!
If you're in the mood for a casual brunch, try Guenther House.  A traditional American breakfast of eggs, waffles, and delicious coffees served in a beautiful art nouveau home.  It is a very romantic location.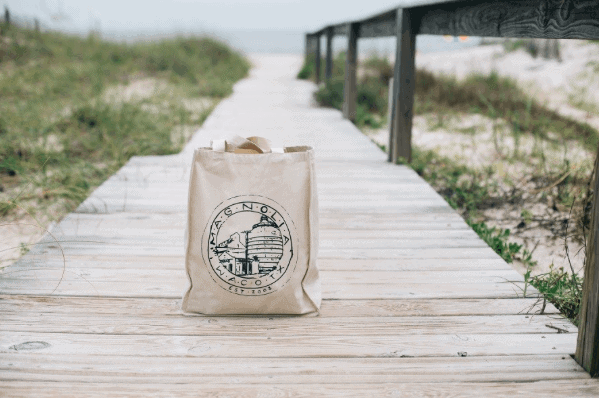 If you run out of things to do in San Antonio, consider a day trip out to Waco.  It is a couple of hours away, but totally worth it. There you can see the Magnolia Silos farm from the hit TV series Fixer Upper.
Chip and Joanna Gaines have transformed it into a beautiful location full of shops, food trucks and with different activities every day.  If you are lucky enough to get a table, enjoy a meal at their new restaurant Magnolia Table.  The food is said to be amazing there!
San Francisco, California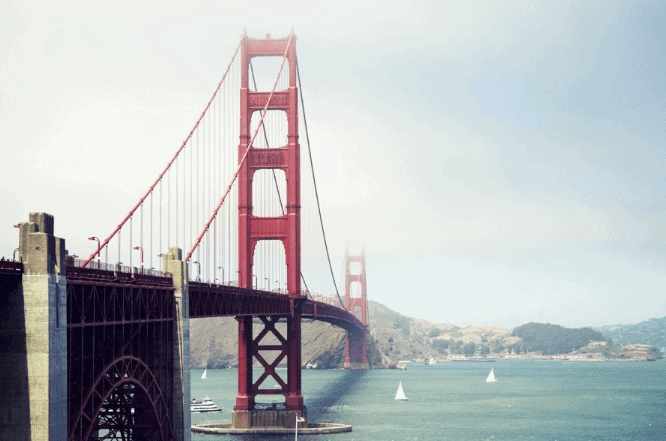 One of the most romantic cities in the United States! Although not advertised as such, it is the perfect place to spend your honeymoon. There is so much to do!
If you enjoy walking, take a stroll down Lombard Street.  It is a beautiful, curved road full of lovely houses and beautiful flowers! Get to the bottom and take a picture with the background…so worth it!
Consider going down to the piers to check out the shops, see the seals, and just walk down the beautiful area.  There are so many amazing restaurants to check out there as well! If you are down by Fisherman's Wharf, check out Boudin San Francisco Sourdough.  It is a delicious restaurant that bakes all their own breads.  Try the clam chowder in a bread bowl. Delicious!
If you are looking for a very elegant restaurant to celebrate your new marriage (we're talking dresses for the ladies and suits or even a nice tux for the gentlemen!), pay a visit to Gary Danko.  The menu is outstanding and if you do the 5-course dinner meal, you will leave a happy couple!
Another great thing about San Francisco is how close it is to Napa! You can go check out the wine country and enjoy the beauty of the area.  Take a hot air balloon ride while you are at it… there's nothing more romantic than that!
USA Best Honeymoons in September – Summary
Here's a chart with the top features of each location!
Gatlinburn, TN

 

Chicago, IL

 

San Antonio, TX

 

San Francisco, CA

 

All about nature

 

City life

 

Great dining options

 

Many day trip options

 

Small town feel

 

Lots of walking

 

Romantic little area

 

Great for shopping

 

Cabin in the woods

 

Lot of dining & shopping options

 

Country/city life combined

 

City life with great dining options

 
As you can see, each city has its own charm which makes it special and fun.  Choose what appeals most to the both of you. They are all great options!
Our #1 pick…
These honeymoon locations are just a few of the greatest to spend your September honeymoon in.  We love each and every location, but if we had to choose just one, we would go with San Francisco.  You can get great city life action as well as the naturistic cabin life. Horseback riding in the Redwoods is a possibility as well? We think that alone gives it an extra boost. Just imagine the beauty of that!
We are certain that you will positively love any of these locations.  Be sure to check out what else there is to do while you are there. Maybe you can catch a new Broadway or there is a fun new tour that will take place while you are there! All in all, make sure it is something you both will greatly love, enjoy and cherish.  These memories will last a lifetime!