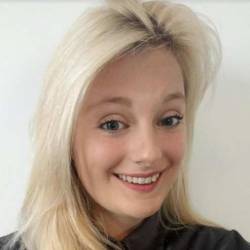 Latest posts by Rosie Greaves
(see all)
AGS and GIA certification may be phrases you've happened to have heard of, but even the most invested consumers likely wouldn't know the difference between the two.
And is that even important if all you want is a nice engagement ring?
For anyone in the diamond certification industry, though, one thing is clear: accreditation and diamond grading isn't only important–it can help you make the critical decision to purchase one ring over the other.
And in some cases, it goes beyond cut, clarity, and color.
Certification to stem corruption in the diamond industry: Diamond certification, whether conducted by the AGS, GIA, or another group, can actually have profound effects beyond consumer assurance.
In India, the diamond industry has historically been used to finance terrorism operations and has been implicated in money laundering scandals. The Kimberley Process, which, due to the nature of international companies, was already somewhat in play there, is now being expanded to address these violations.
At a meeting of the World Diamond Council just last week, held in Mumbai, members reached on new standards for reform, including measures that would introduce greater regulations on the world diamond supply chain.
Why should consumers care?
Consumers who purchase diamonds that do not go through strong vetting processes could be helping, inadvertently, to finance civil wars and illicit activities. Luckily, certification, as well as ethics measures like the continual improvement of the Kimberley Process help ensure that diamonds are more ethically sourced.
But there's more to accreditation, of course, than this. The main job of AGS or GIA is to grade and certify a diamond's principle worth and characteristics.
And that helps you not only make a decision on your purchase, but is also crucial for other purposes, such as insuring your ring, or, in the unlikely chance you need to sell or exchange it.
What exactly is diamond certification?
Diamond certification is the process of determining both the characteristics and value of a diamond. Ideally, experts examine a diamond and rate it on the principle characteristics of diamonds (also known as the "four C's):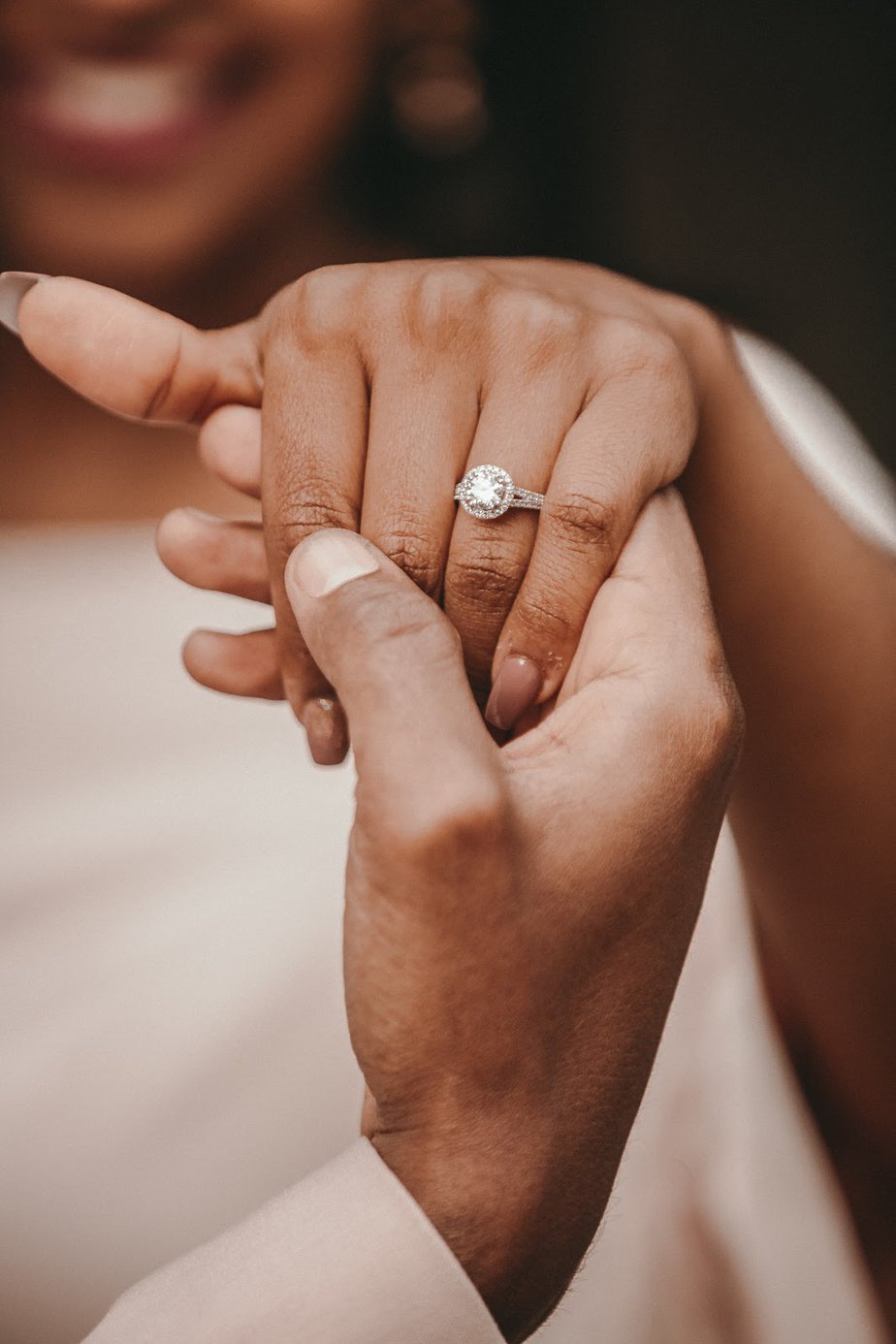 Carat weight

Color grade

Clarity grade

Cut grade
From there, a diamond certificate or report is issued summarizing the findings. Since the report is dependent on the advice of that specific organization or individual professional, it is possible to receive slightly different reports if a ring is presented for an additional report.
Grading labs also present additional features, such as polish, symmetry, and fluorescence. Most professional and widely recognized organizations, like AGS and GIA, also produce images showcasing the diamond's characteristics.
Are all diamond certification services equal?
There's a reason that AGS and GIA are considered reputable groups for professional diamond grading. The sad truth is that you can be offered professional diamond certification or grading services and not be given and accurate, or honest value. In the world of internet scams, the diamond industry is no stranger to different schemes, from simply incompetent individuals not educated to produce a diamond report, to reports that are purposely fraudulent, or at least, wildly inaccurate.
While you obviously need to check and verify that the professional in question is, in fact, a professional able to produce expert analysis, you'll also want to be wary of in-house grading or certification. In house refers to jewelers who offer grading by 'their professionals'. Not only is this a conflict of interest, but it is also sometimes used to provide false evaluations so consumers either end up purchasing a ring that is not worth much, overpaying, or both.
The exception is that many big retailers do have affiliations with members of the GIA or AGS. In those case, the company will certify that these are:
Outside experts, that work with, not not in house

Experts that are not directly compensated by the company

Members of a nationally or internationally recognized diamond certification organization, such as AGS or GIA.
Some other scams include sellers offering fake and/or uncertified diamonds. In fact, you should never buy a diamond that does not come with a certification from a trusted source like AGS or GIA. Otherwise, you're buying something that you not only do not know its value, but may be from illicit or otherwise unethical origins.
Making sure that the diamond comes with certification, and that certification is from a reputable source, are two crucial steps you must take before any purchase. And it's easier to fool than you might think: there has been ample incidents of fake or look alike diamonds made from cubic zirconia or man-made moissanite that have fooled people shopping online and hoping for a steal.
But how do I decide between AGS and GIA?
Deciding between AGS and GIA is a matter or preference, but also education. Many consumers may think of them as interchangeable, or not feel there are any differences at all. While both AGS and GIA offer reputable and professional services, there are a few differences that can help you make your choice.
We'll take a look at several facets of both the AGS and GIA, and compare them.
History and Mission
AGS stands for the American Gem Society, while GIA stands for the Gemological Institute of America. It's easy to see why someone could get the two mixed up. There are, however, some notable differences, starting with both the history and general mission of the organizations.
AGS: The American Gem Society dates back to 1934, when a group of leading jewelers pointed to the need for an organization that would take measures to protect consumers from fraud. Today, AGS consists of over 3,000 jewelry, retailers, and others in the industry. Membership is granted through a strenuous peer-review process, though the determining factors are not clearly specified.

At the heart of AGS' mission is a commitment to "providing educational products to inform and protect the consumer and to contributing to the betterment of the trade by creating industry standards to protect the jewelry-buying public and the fine jewelry industry as a whole".
GIA: The Gemological Institute of America was created three years before AGS. It was created, not unlike AGS, to push back against false advertising and impose more uniform standards for diamonds.

GIA's stated mission is to "ensure the public trust in gems and jewelry by upholding the highest standards of integrity, academics, science, and professionalism through education, research, laboratory services, and instrument development".

The Differences: Jargon aside, both non profit organizations started with a purpose of imposing greater standards and pushing back against fraud in the industry. It appears that GIA is a little more invested in terms of producing research and study through higher education, while AGS is more heavily focusing its resources on laboratory services and collaboration with jewelers. It's a fine distinction, but it does present a different point of emphasis.
Non- Certification Specific Services
Both GIA and AGS offer a bevy of professional services, whether it is for education or official certification and grading. While considering official grading and certification services might be of key interest to most consumers, examining other services, such as consumer education, is helpful in understanding the difference between the two organizations.
AGS: Online education includes articles and guides to gems, including: birthstones, precious metals, special occasion jewelry, insurance, pearls, general buying guides, and how to sell your jewelry. In terms of diamonds, information is fairly standard and includes the 4C's, diamond buying, history of diamonds, and how to verify to a diamond report, the last of which is a valuable resource in particular.

AGS also provides information and links to credentials and membership within the jewelry industry. In general, AGS is focused on providing accessible information about the basics of jewelry and diamond buying.
GIA: GIA is a little less casual about its educational resources. While you can browse articles about current news and updates, as well as emerging research,  GIA, is, in fact, an institute providing professional and higher education. As such, GIA is a little less consumer oriented and a bit more focused on professionals seeking further education or information. For general consumers, there is a gem encyclopedia, though, of course, this is not that helpful for someone looking for tips on purchasing a diamond engagement ring.

Course offerings include: on-campus education(campuses are located internationally, with locations in New York, Bangkok, Carlsbad, Hong Kong, London, Mumbai and Taipei), distance education, and professional development/ continuing education courses.
Laboratory Services
Grading and certification are actually not the only professional laboratory services that AGS and GIA offer. Grading services can also be more specific, such as grading for colored diamonds. That kind of distinction is important, because it can make for more accurate reports.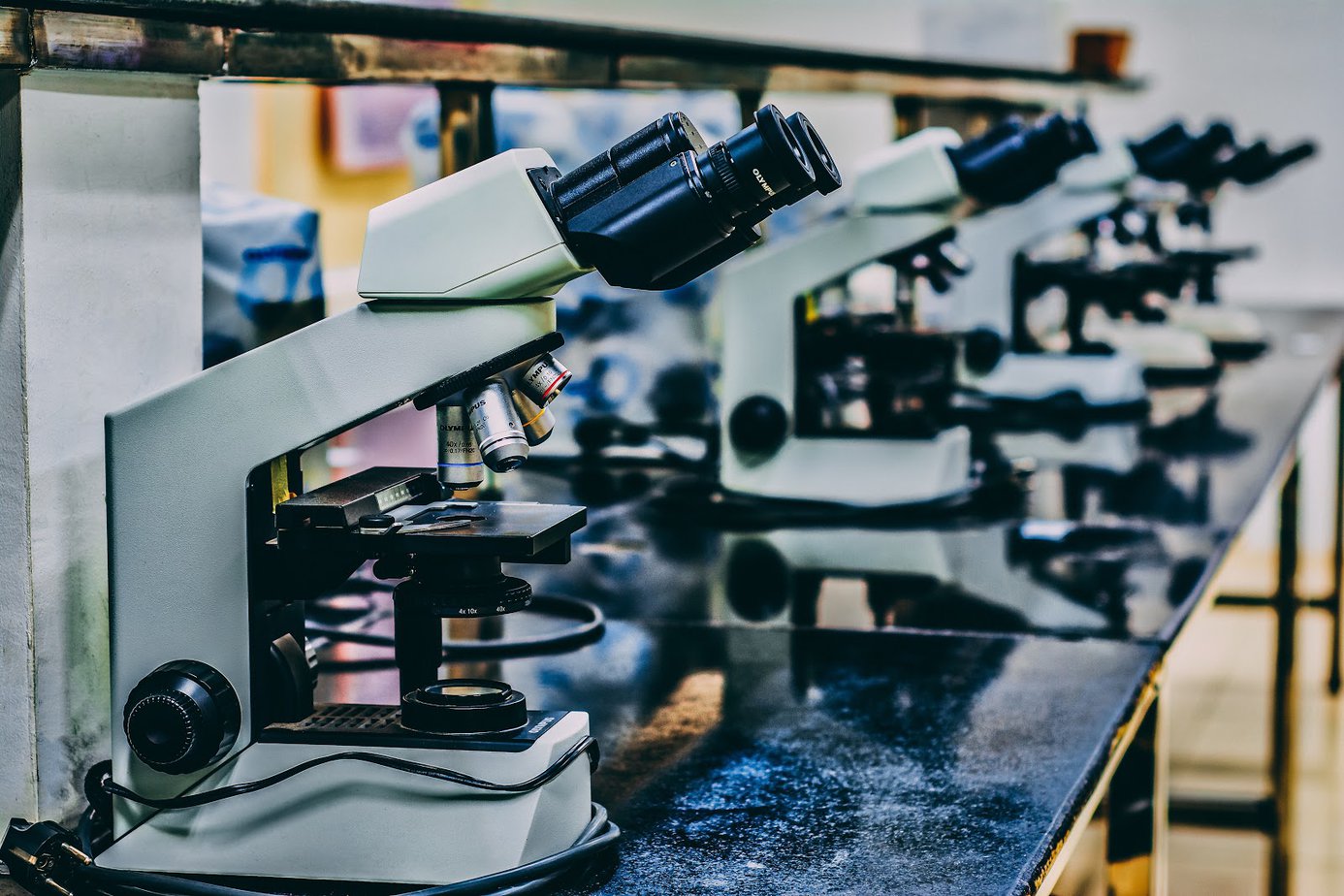 AGS: AGS laboratory services' main purpose is to provide reports that promote responsible practices in terms of grading, disclosure, appraisal, and other issues such as human rights, labor practices, and environmental impact. Here's what services AGS labs offer:
GIA: GIA's lab services offer a number of things in common, but also distinct from AGS'. While AGS incorporates impressive technology, like Sarine and laser inscription, GIA offers some more specialized services specific to what is being graded. While this doesn't mean that AGS is unable to provide a report on gems or colored diamonds, it does show that AGS may be more exact in their reports on diamonds than colored diamonds, which GIA takes special note of.

Option to report a check, similar to AGS

GIA cut estimator using Facetware, which estimated the cut of brilliant diamonds in the "D to Z" color range

An online services application (for professional jewelers)

Specialty grading services for: colored diamonds, synthetic diamonds, colored stones, and pearls
As you can see, AGS has some cutting edge technologies, but GIA offers some more specific grading services.
Reputation
GIA and AGS undoubtedly have some of the best reputations in terms of professional grading and certification services. They are both recognized for their expertise, professionalism, and work as non profit organizations dedicated to reducing fraud and false advertising, all the while supporting consumers by providing professional diamond (and gem) grading and certification services.
There are some differences in terms of how we look at the two organizations.
AGS: The American Gem Society has been accredited with the Better Business Bureau since 1998 and holds an A+ rating with no reviews.  Since it's a non profit organization, it's hard to find reviews, except for the most positive ones on their Facebook page.

GIA: The Gem Institute of America is slightly different, in that it is also invested in higher education. It is not accredited with the Better Business Bureau, which is not a cause for concern, as universities or educational institutes are not considered businesses. The complication of it serving as a nonprofit organization  It earned a 4.2 rating out of 5 stars on Niche, a college review site, and its educational arm has largely positive reviews on Facebook.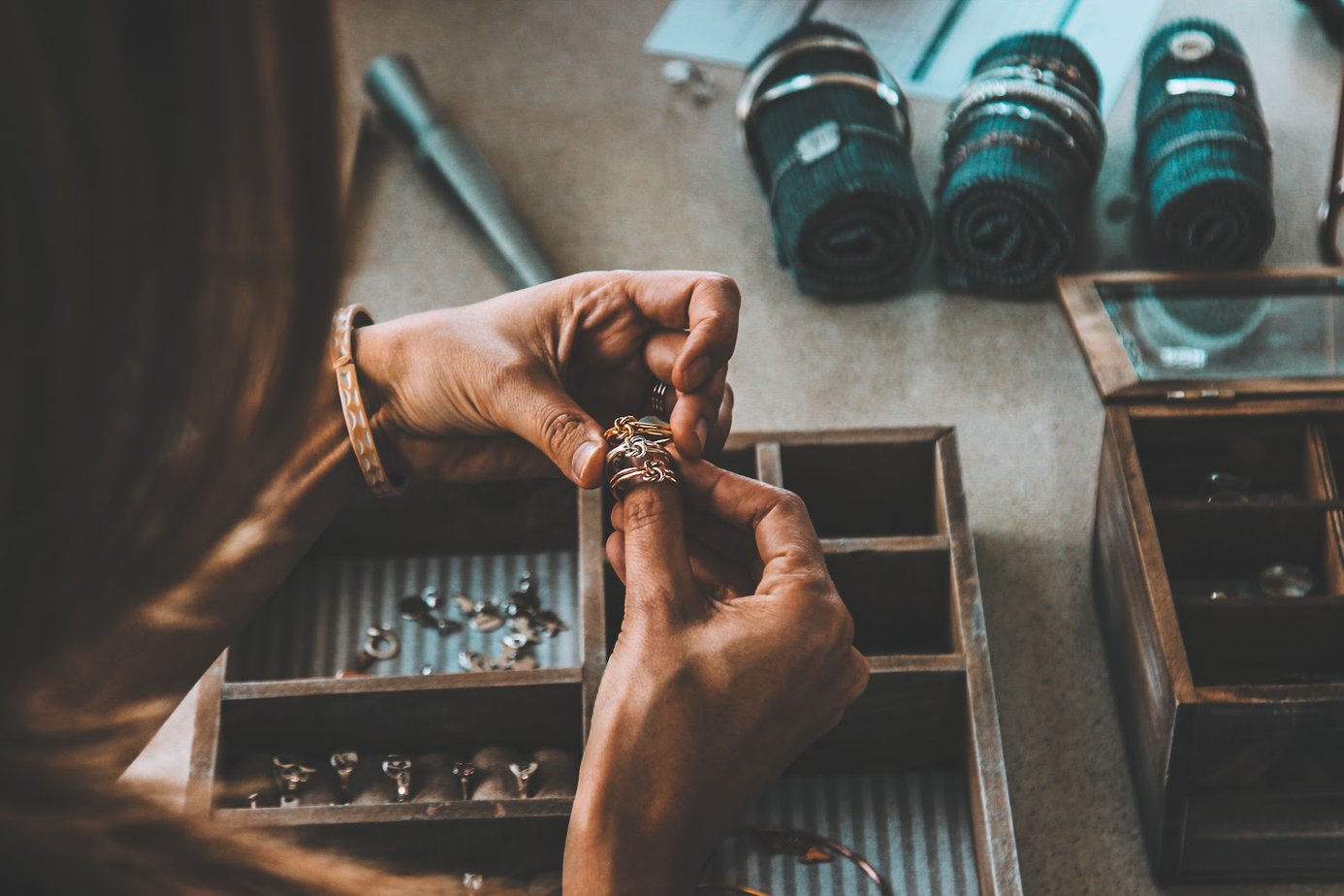 How AGS and GIA determine credentials for their members and affiliates
Both AGS and GIA have high standards used to determine which jewelry suppliers earn their membership, or who they will work with. This is important as well when considering what diamond grading service to go with.
AGS: AGS states that it uses "stringent requirements" for membership in order to ensure all members are held to the high standards of integrity promoted by AGS. Titles they may award based upon these credentials include registered jewelers, certified gemologists, and certified gemologist appraisers. The process is outlined in specific steps:

Step 1: Fill out an application

Submit items based on a provided checklist

Details are sent to the admissions board, a process which last around a month.

If membership is denied, companies can an AGS 4 four way course, a 6 section program focusing on ethics, performance and knowledge
GIA:  Unlike AGS, GIA does not have an official process for membership, because, unlike AGS, it is an institute of research of higher education. GIA, unlike AGS, also does not work directly with jewelers. Instead, professionals themselves earn GIA certification, through coursework. It's hard to compare the differences between these two approaches, in that it's unfair to directly compare two different focuses. While AGS supports and promotes business integrity, GIA helps train professionals to become diamond appraisers and graders.

Which is more ethical, or more reputable, is a matter of opinion. Since AGS and GIA are both standard bearers of determining ethics themselves, it's important to note that both are widely recognized non profit organizations.
All things considered, what are the main differences between AGS and GIA certification, and should it matter to me? If your diamond is certified by either the AGS or GIA, chances are you can feel assured that you have a professional, accurate, and ethical report and rating. The main differences between the two lie in the focus of the non profit organizations' technology in their lab services, as well as their central focus on who they work with.
GIA trains professionals and provides educational services, while AGS acts as a safeguard for jewelers. GIA offers specialized lab services for colored diamonds, while AGS lab services include technologies such as sarine.
There's a good deal of disagreement as to which is more "accurate" of the two, which perhaps is a sign of how both are reputable for grading and certification services.
The biggest difference comes down to what diamond you have. If you have a round brilliant diamonds, or colored diamonds, GIA is more prepared for analysis, whereas AGS focuses on other diamond cuts, including princess, oval, asscher, and other popular cuts.
In summary: as a whole, AGS is more useful for reports on diamonds in general, but if you have a specialty brilliant cut or colored diamond, GIA may possibly provide a more accurate report.
A final tip? No matter what grading service you choose, it's always good to verify. If something doesn't seem right, it's important to check that the report you received matches the one in the database. And in the worst case scenario, you can always get a second opinion.