When it came time to create a registry for his wedding, David McGuiggan and his mother disagreed over a single word: a Honeyfund.
Seeing a cash-based registry as an alternative to the traditional registry, Mr. McGuiggan argued it. He and his then-fiancee had been living together for six years, and they didn't see the need to ask for more typical registry items, like pots and pans.
The Changing Landscape of Wedding Registries
More and more couples are looking to incorporate cash registries–and most popularly, honeymoon funding services like the popular Honeyfund, where guests can cover the costs of honeymoon transportation and experiences.
And there's little surprise how this topic often becomes contentious: honeymoon funding is a still-emerging alternative, and an increasingly popular one as couples' lifestyles change.
The average age men and women marry now hovers at a little over 27 and 29 years of age, respectively. That's a significant increase from the 1990's when men and women married in the early to mid-twenties.
Researchers correlate this increase with the substantial increase in the number of men and women cohabiting before marriage. The number of unmarried parents cohabiting before marriage has risen 20 percent in the last 20 years.
As a result, more and more couples–or perhaps, for some, simply because they are choosing to marry later–already have a lot of the typical living essentials. New kitchen utensils are slipping on wish lists in favor of cash funds, and, especially, funds for destination honeymoons.
Alternatives to Honeyfund
Honeyfund is one of the most popular options when it comes to a honeymoon fund registry. Part of that is simply because it's been in business for a while (over 12 years), and is one of the first results you'll get on Google.
But if you're considering creating a cash registry, it's always good to investigate all of your options. We've selected the top great alternatives to Honeyfund that offer perks and special incentives of their own.
So if you're sure you want a cash or honeymoon registry, there's no need to settle on one obvious choice. Read on for some places you might want to consider.
1. Honeymoon Wishes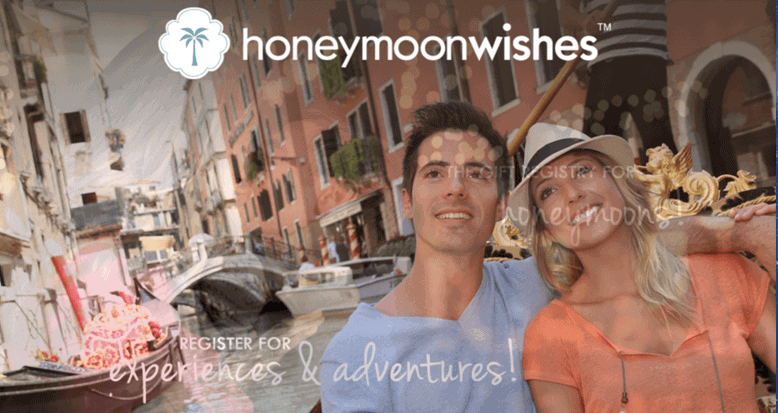 Honeymoon Wishes is first on our list, and it's actually been in business since 2003- longer than Honeyfund.
Despite the similarity in names, there are some distinguishing factors. Honeymoon Wishes is headquartered in California, with a second office in the UK. It touts itself as the "most advanced tool to create bridal registries centered on honeymoon gifts and experiences". Lofty as this may sound, it is clear that Honeymoon Wishes prides itself as a comprehensive and user-friendly registry specifically catered towards honeymoon funding.
The company claims to have served over 376,000 brides and grooms, as well as almost 30,000 travel agents and other professionals.
With a large comparison chart, ample press reviews, and a display of their services, Honeymoon's welcoming pages are comprehensive but have the same self-selling feel as Honeyfund.
Reviews
Honeymoon Wishes is not BBB accredited, though it does have an unofficial A+ rating. It currently has a nearly 5-star rating on The Knot, based on 43 reviews (which is a pretty small sample).
Press Releases
Honeymoon Wishes has been featured in countless major publications and news outlets, including Modern Bride, The Knot, the Miami Herald, Fox Business News, and the New York Times.
Contact and Customer Support
Honeymoon Wishes offers support for affiliates, media, brides and grooms, and guests. The main areas of support are provided through:
Troubleshooting Guide: for technical issues
Direct Call Line
Direct Phone Line for the U.S. and U.K. headquarters
Email links for various issues
While not detailed in how they provide customer support, it's nice to see there are a number of ways to contact the company directly. Another big plus is a small, intimate staff, with profiles and direct contact information, which gives the impression, at least, of a slightly more personal and intimate company.
Privacy Policy
At first glance, the privacy policy is more or less what you might expect. The company collects personal information, like your name, email address, username, physical address, and browser information. Honeymoon Wishes states that it uses this information to 'analyze trends, track movements, administration information, and improve user experience'. The company also uses cookies.
One thing that does stand out: Honeymoon Wishes shares your information with what they term "trusted third parties" if you register using partner sites.
Payment and Security
Credit card payments and sensitive numbers, such as your social security number (which is required to begin a registry) are all encrypted. Employees (but only employees) are given access to SSL numbers.
Setting up a Registry
Setting up a registry is a simple three-step process:
Register by providing personal details
Select desired items (see below)
Share via social media/ announcement tools to start receiving gifts
Users can opt to select activities, hotel rooms, and tours pertaining to a honeymoon location. These activities are varied, with everything from hiking to horseback riding to bike tours to boating excursions, windsurfing, kayaking, and more. While it does lean more towards outdoor and recreation activities, there are also options for dining and relaxation.
It's obvious that the focus is on funding the different aspects of a honeymoon, as opposed to other cash registries that have a wider range of options to select from. That's both good and bad, depending on what you're looking for.
Other Features
Wedding Website (which looks more like a blog, with some basic options for customization)
Social Media Tools to easily share your site and registry
Customizable Digital Album
Option to receive a direct bank deposit or physical checks when guests give
Option to have payments sent directly to your hotel (this seems to be a unique perk)
A generous return policy (see below)
Service & Handling Fee
While it's free to create and use a registry, there is a fee. The site is ad-free, which distinguishes it from some of its competitors, but the fee is a bit higher, at 9.65%.
There are two options for this fee:
A fee can be deducted from guests' purchase value or
The fee can be charged to the guest directly
There's also an option to absorb some of the fee, where the gift transfer to you is charged 7% and the guest takes on a 2.65% fee. While the fee is definitely higher than other services, this flexibility also makes it more user-friendly.
Return Policy
Returns and exchanges can be tricky when it comes to cash registries, especially for honeymoons, but it's Honeymoon Wishes' return policy that makes it a top contender as an alternative to Honeyfund. You are allotted a 100% refund upon receipt of a gift, with the option to cancel the entire registry within a 6-month time slot. There are some conditions, but this is by far one of the most generous policies a cash fund company has to offer.
2. Newlywed Fund

Second on our list of top alternatives to Honeyfund is Newlywed Fund, a registry managed through The Knot, and its umbrella company, XO Group.
Newlywed Fund is unique in its hyperconnectivity to major bridal industry information and products. In order to review the Newlywed Fund's company history, we have to look at XO Group's reputation overall, so it's a bit trickier to judge the registry itself.
Ratings
Nonetheless, this also means it is one of the most highly regarded and reputable, at least in terms of accreditation. XO Group has a BBB rating of A+. Outside ratings are a bit lower, at 3.5 (Glassdoor) and only 3.3 (Indeed), though this also reflects individuals working for the company as a whole.
Press Releases
Since Newlywed Fund is owned and managed by XO Group, it's gotten quite a bit of attention, especially through The Knot.
Contact and Customer Support
Unlike Honeymoon Wishes, you're dealing with a large (and undisclosed) team of managers. The only contact information you're provided with is a general email, which is also used for all of The Knot's activities and concerns. There does not appear to be specifically outlets for specific concerns, or anything devoted solely to Newlywed Fund.
The only other specific service is a brief FAQ section.
Privacy Policy
The privacy policy is trickier here because you must agree to both the Knot's and Stripe's terms. Stripe is an outside company that is used to process transactions. You have to also be aware of The Knot's cash-giving terms.
Information collected includes your name, age, other demographics, address, email, username, gender, geographical location, and payment. There's an automatic location detector and cookies are are used to track your browsing.
While Newlywed Fund does share with third parties, there's a bonus of having more choice about what is shared:
Choose to opt in or out of emails
Choose to opt in or out of having certain information shared with third parties
Edit disclosure preferences via email
It seems a bit complicated, but the ability to control, at least to some degree, what information is shared with third parties sets this registry apart from others.
Payment & Security
All transactions are handled through Stripe. You will be contacted is there is any notice of unauthorized use, but it is up to you to ensure you provide the correct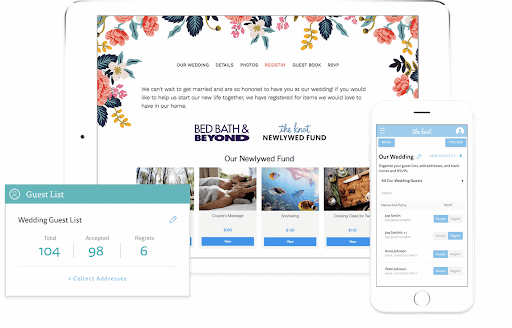 information and in a secure way. Newlywed Fund "cannot guarantee" security of your information.
Setting up a Registry
If you want to combine 'classic gifts' with 'cash gifts', this might be the registry for you. Rather than seeking a complete alternative to traditional gifts, Newlywed Fund allows you to process both with an "all-in-one" registry service.
Create a traditional wedding website with over 100 templates and customization tools, where you can link both The Knot's traditional wedding registry and the cash/honeymoon NewlyWed Fund.
Setting up everything takes a while, but Newlywed Fund is fairly straightforward:
Register for Newlywed or the All-in-One
Choose from a list of funds, or even create your own
Save your options and let your website or registry go live.
Select from massages, travel, tours, and even more general funds outside of honeymoons, such as cleaning services or date night outs.
Newlywed Fund, coupled with the Knot's other registry services makes for a powerful, though
sometimes overwhelming option, Other notable features include:
High quality and highly customizable websites with professional templates
Single or Group Gifts
Gift Tracking
Ability to hide or share gift goals with guests
Options to fund experiences and services outside of honeymoons
Service & Handling Fee
Newlywed Fund offers a far lower service fee–at a mere 2.5%. The catch? Putting up with advertisements. Fees are charged to guest upon purchase, and there is no option for you to pay any of the fee yourself. There is, however, a stated guarantee that the fee will not increase.
Return Policy
Unlike Honeymoon Wishes, NewlyWed Fund's return policy is rather limited. While you can delete funds before guest pay for them, there is no clear way to get a refund after something has already been purchased.
3. Honorable Mentions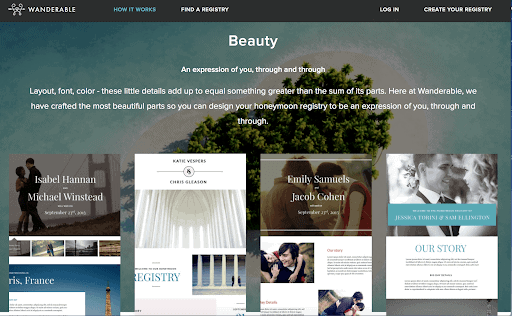 While Newlywed Fund and Honeymoon Wishes make our top two alternatives to Honeyfund, there are plenty of other services that are worth checking out. Here are a few honorable mentions:
Wanderable: Add free, and with one of the lowest service fees, Wanderable offers gifts the option to send their funds in a professionally wrapped gift box. Group funding, and a variety of honeymoon related funds are centered around popular destinations.
Tendr: With an additional option to add artist designed thank you cards, this Tendr adds a touch of modern elegance to your cash funding experience.
Zola: Zola is very popular for traditional gifts, but also non-traditional items such as experiences, recreation, massages, and even gifts to select charitable causes.
Wedding Services | Zola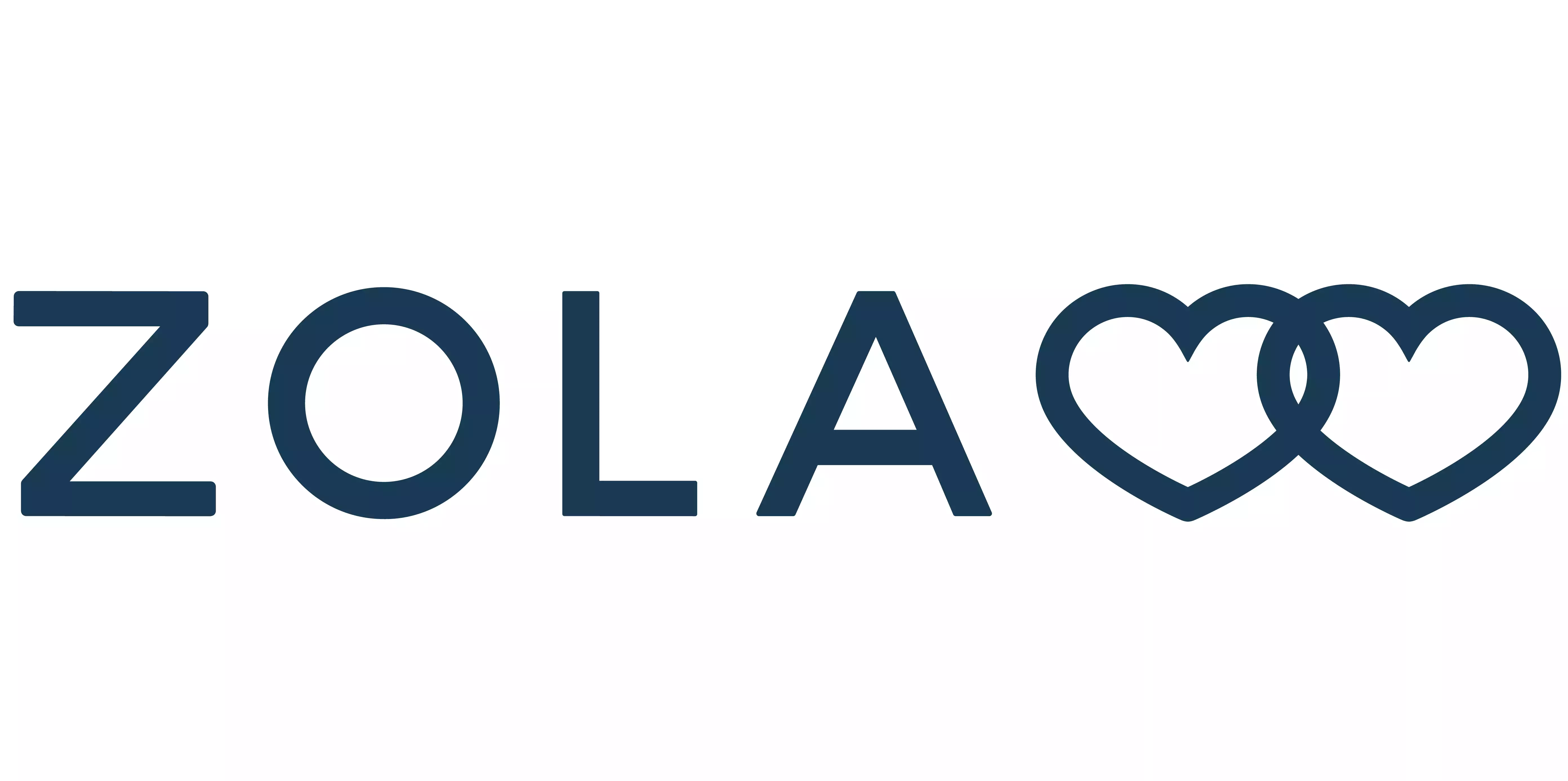 Why I Prefer Zola:
I am often asked, "what is the best wedding registry service?" While it can depend on a few factors, my #1 go-to choice has to be Zola. It is more customizable and features hundreds of additional merchant integrations.
Get the Best Registry
We earn a commission if you click this link and make a purchase at no additional cost to you.
Whether you're looking for personalized service, gift cards, high-quality websites, or even the chance to give to charities, there are plenty of cash fund registries to select from.
Before you settle on one, decide what experiences you want to fund, and make sure you're satisfied with the level of customer service, features, and fee and exchange terms.