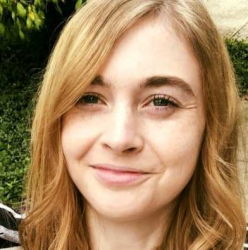 Latest posts by Erin Jamieson
(see all)
Qalo may not be the first name that comes to mind when shopping for wedding rings, but it just so happens to be one of the most prominent suppliers of an emerging trend: silicone rings. In fact, as of 2017, the silicone ring industry alone exceeded sixteen billion dollars.
Conventional guidelines for how much to spend on rings, and what rings to buy, are increasingly bucked by Millenials with tighter budgets or who simply don't want to shell out as much. There age-old wisdom of spending three months salary on an engagement ring, for instance, is being dropped by Millenials, younger generations, and even financial advisors.
That applies to both engagement and wedding rings, pointing towards a trend of gravitating towards alternatives that may seem more worth it–such as Qalo rings. Of course, there are many reasons why someone might purchase silicone rings, most commonly related to lifestyle, workplace, and other considerations.
In this review, we'll tell you everything you need to know about Qalo rings and tell you if they're worth your money. We'll cover details about the company, and also cover your frequently asked questions about silicone wedding rings.
Are Qalo Rings Worth It?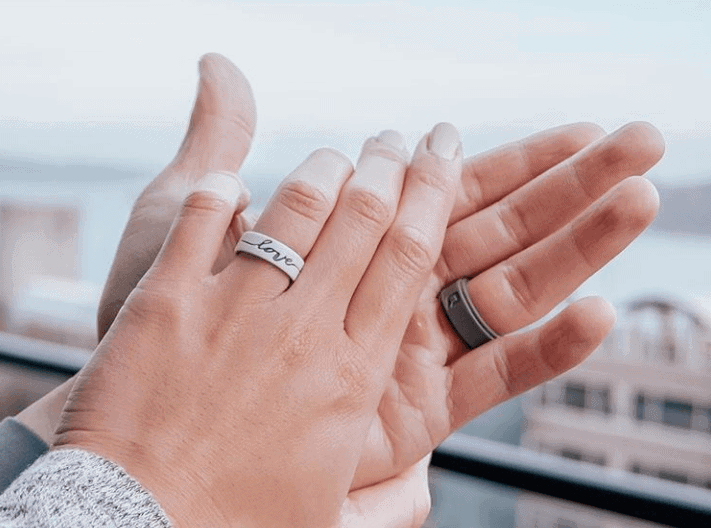 Let's dive into our review to see if Quao is a company you might consider for alternative rings. For the purposes of this review, we'll be taking a look at the company itself, pricing, quality, features, and reviews. When deciding whether or not to purchase a ring–whether it's classic diamonds or gemstones or something different altogether–it's essential you understand exactly what you're purchasing, and who you're purchasing from.
Who invented Qalo Rings?
Qalo was founded by Ted Baker and TC Holiday in 2012, both recently married at the time, who wanted to offer ring alternatives for more practical wear for everyday, athletic and workplace activities. Qalo produced its first ring in Mr. Holiday's garage, and the process to that first prototype took some time. but gained steam and expanded in 2013, when Cincinnati Bengals quarterback Andy Dalton wore and Qalo ring and discussed why he was wearing one on national tv.
What does the company look like now?
Qalo now has sixty employees headquartered in California, over two million customers, and surpassed one hundred million dollars in sales as of 2018. In very recent news, Qalo made headlines when Win Brands Group bought the company up.
What is Win Brands Group?
Win Brands Group is a consumer platform that connects brands with technology. They supply eCommerce services and brandings, such as design, logistics, and financing overall product creation. Located in the meatpacking district of New York City, brands are promoted through a swatch of marketing, distribution, and strategic measures. They are diverse in the brands they represent, from silicone rings to skincare products.
The information technology is relatively new–founded in 2017 and does not yet have many reviews or industry oversight, though it has been featured in numerous publications and is making a name for itself with over five million dollars of yearly sales as of November 2019.
Verdict: It's not uncommon for a brand to be bought up by a larger tech company, and there is nothing to indicate concern at this time. The IT company has a nice record of sales and no alarming reports as of now, but it is something to be aware of and cautious of, as the purchase occurred within the last month of 2019.
What is the return or exchange policy?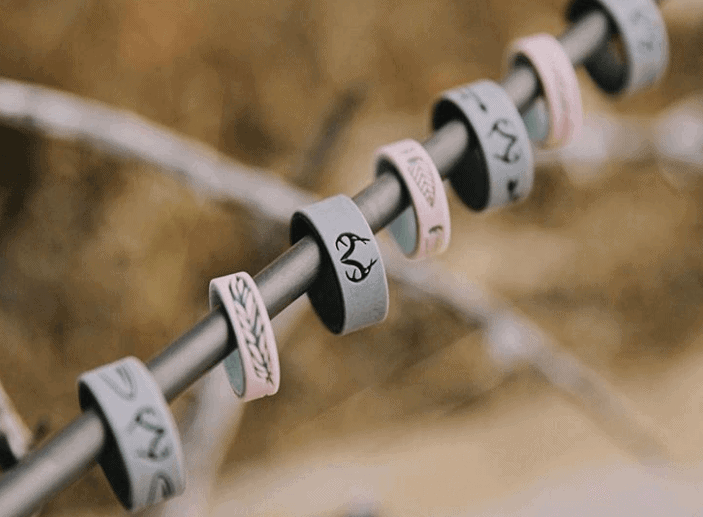 As with any ring your purchase, especially online, it's important to be aware of return and exchange policies. Rings come with a thirty-day refund window, or sixty days if you want to make an exchange. All returns and exchanges are subject to shipping fees, and there are stipulations:
You can only make exchanges for ring size; color and style must be special requested and are not guaranteed. In addition, any customized items (engraved) are not covered under the general return and exchange policy.
Qalo also states that you may be denied a return or exchange due to any signs of wear and that decisions are left up to their jurisdiction.
Verdict: These policies are fair in some ways, but leave room for concern. While the exchange window itself is generous enough, there isn't much mention of other issues that could cause one to want to exchange. The inability to make exchanges other than ring size may be understandable, but could be more generous.
Are there any warranties?
Warranties are where you want to look when return and exchange policies do not seem to cover everything, as is the case for Qalo rings. Qalo offers what it calls a "Forever Warranty" which is essentially a warranty on a silicone ring or ID tag of your choice. This is a one time offer, meaning if you sign up, you're eligible for a ring or ID replacement, which even applies to custom orders.
Verdict: This is a policy that is more generous than many competitors. While this is not the same as a lifetime warranty on a product (which would arguably be better, ensuring longevity and life long service) it does provide some extra assurance should you lose your ring or something else happen.
How does shipping and handling work?
Once you order, it usually takes a day or two for your order to be processed (or a week to week and a half for custom orders or items not currently in stock). Orders may be shipped via First Class, Priority, Ground, or second or next day air, via UPS and USPS respectively.
Verdict: The shipping and processing periods are all reasonable, as are the options. However, there is not mention about other security measures we would like to see, such as protection/ secure shipping options, shipping insurance, or other features. You may, however, check your order status online.
Does Qalo offer any other products aside from rings?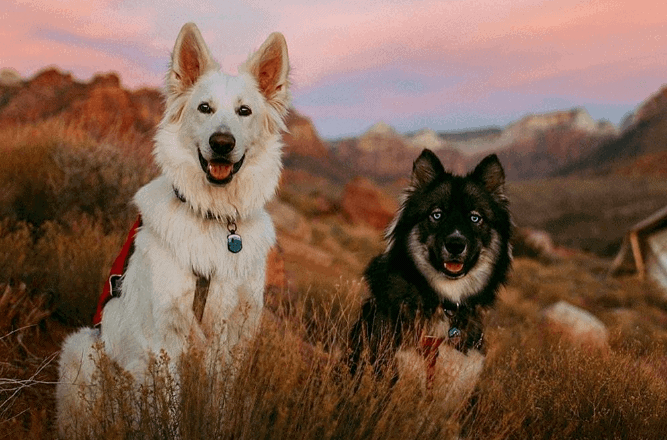 While rings may be the product Qalo is known for, the company also sells a variety of products under "Accessories," which includes dog ID tags; teething necklaces, and baby blankets.
What are Qalo rings made of, and how do they wear?
No Qalo rings contain latex. Rings are meant to be porous and breathable, though some irritation may occur if you size it improperly and if you're one of the few with a silicone allergy, which is considerably less common. They are meant to be flexible with retaining elasticity with everyday wear–though Qalo mentions excessive use could cause wear over time.
Does Qalo offer rings for men and women?
Qalo sells silicone rings for both men and women, which you can easily select by style, collection, new arrivals, and best sellers. From there, you can use filters for style, color, and size, as well as sort by price.
Men's Styles include classic, step edge, modern, switch and strata. Prices range from fifteen dollars (excluding sales) for a classic military air force ring to forty dollars for strata Realtree clinch ring. Common colors include black, silver, gray, blue, army green, and other options such as tan, orange, yellow, purple, and multi-color.
Classic Rings are a fairly simple design, featuring smooth, ridged or striped exteriors and are fairly subtle, suited for athletic events with little detailing. Step Edge Rings include both ridge and cross-hatch options. Modern Rings feature funkier styles, with camo and rainbow options. Switch Rings are sleek, minimalist, and decisively modern, with a gray interior and tie-dye or solid color, smooth exterior. Strata Rings are the most expensive and arguably least casual, featuring more detailing and classic colors such as tans and browns.
Women's Styles feature stackable, classic, strata, inspired, modern, and switch styles. Excluding sales, these rings cost anywhere from twelve to forty dollars, a range very comparable with the men's. You'll have the same filter options, and an equally varied range of colors in theory, though the women's rings tend to be softer pastels, ivories, and light hues, as opposed to the darker and more earthy tones of the men's' collection.
In general, women's styles for the categories that match are similar in design to men's. The styles unique to women include Inspired Rings, with just two rings offering scalloped, eternity styles that appear more delicate and formal while retaining function.
Verdict: Overall, there is a decent selection of silicone rings for both men and women without feeling too overwhelming. The variety of colors is a great option, as are the styles, though admittedly most styles are not especially distinguishable, with some notable exceptions. Compared with competitors like Endo, there simply aren't as many options (some companies offer more formal or hybrid collections, such as metal-infused). Overall, it's a suitable enough selection for casual and athletic tastes.
What's the difference between regular Qalo rings and Q2X ones?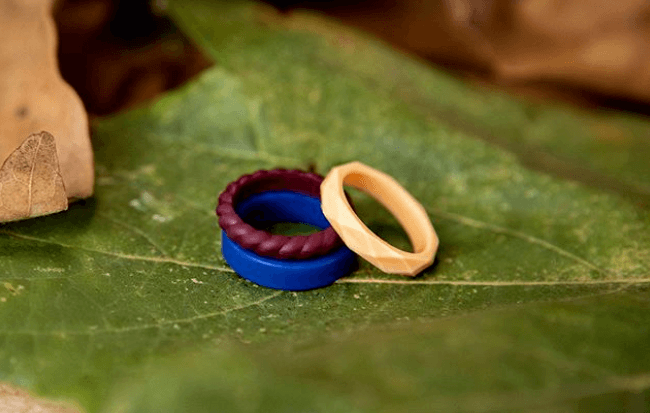 This is important to note. If you're working with chemicals, you should order a Q2X ring. These are resistant to natural oils, household cleaners, and chemicals; other rings are not.
Verdict: While Q2X is doubtless a good option, it would be better to be more upfront about this information, as customers could have a mistaken impression as to the durability of their ring. Since many order a silicone ring, for this reason, the options seem more limited than we'd like.
How does customization work?
Only a certain number of Qalo rings are eligible for customization: two classic, one modern and one stackable for women, and two classics and a step edge for men. Once you select your ring, you'll be asked to type in a text for the engraving, of up to twelve characters. Most engravings cost around twelve dollars. You can also customize stackable rings.
Verdict: Customization options are relatively simple and narrow, but low cost and easy to order.
Are there any discounts available?
You can receive a discount one of two ways: either through a military discount if you're a veteran, on active duty, or a spouse; or through the promotional 'Share 5, Get $5' where you are asked to refer friends for a discount.
Verdict: These are reasonable discounts, and nothing to remark on one way or the other.
What do customers and reviews have to say?
Qalo, like many of its online competitors, is not accredited through the Better Business Bureau. However, compared with Enso, it holds a decent A-minus rating. While it's hard to find ratings for Qalo as a whole, on Amazon, customers are mostly quite pleased with Qalo rings, with thousands of ratings and averages around four to four and a half out of five stars for both men's and women's rings. In fact, of the top listings, complaints were fairly limited. A few customers cited some customer service/ sizing issues. A very few cited wear and tear issues.
Verdict: The ratings are not perfect, and it's no guarantee you'll be satisfied, but overall Qalo rings deliver on their product. Compared especially with some competitors, the number of reviews, popularity and praise provides a good deal of confidence.
FAQ's About Qalo Rings
What are silicone wedding rings for?
One of the most common reasons couples opt for silicone wedding rings is so that they can be worn in situations that may place a valuable metal ring at risk. Most commonly, they are worn during activities that could mar metal, or where a traditional wedding ring is not practical.
What is an Enso ring?
Enso is one of the main competitors to Qalo and also sells silicone rings. They are specially marketed to consumers that are active and concerned about the practicality of wearing traditional wedding rings on a daily basis. However, Enso rings have a failing rating from the Better Business Bureau due to unresolved complaints; it is also not accredited.
How do silicone wedding bands fit?
While silicone rings like Qalo tend to get a good review for both comfort and flexibility, as is the case with traditional wedding rings, it's still important that rings are fitted correctly. Typically, since many leading silicone ring sellers are based online, you'll want to measure ring size yourself. You can do so by taking a piece of string around the middle of your ring finger. The string should be taut, without feeling tight.
Are silicone rings OHSA approved?
The OHSA refers to the Occupational Safety and Health Administration, a branch of the United States Department of Labor. Signed into law by President Nixon in 1970, the purpose of the OHSA is to protect workers from health and safety hazards while at work; in 2010 violence and harassment were also added. Most asking this question what to know if silicone rings are safe to use in hazardous conditions. The fact is that the OHSA does not regulate silicone rings, nor is there an official certification offered. Nonetheless, there are ways you can ensure our safety. Silicone rings should be listed as non-conductive, as well as clearly label materials used to produce them.
Will a silicone ring break?
Silicone is generally considered durable, though it is possible for it to break if exposed to excessive pressure. This is not common, but like anything else, silicone rings are not one hundred percent resistant to all elements, In general, silicone rings are considered durable and low maintenance.
Are Qalo rings made in the U.S.A. ?
Qalo rings are from an American company, based in Santa Ana, California. While it's likely they are made in the United States, this is not entirely clear. Silicone is a man made material, and it's possible that some of these materials come from overseas–this information is not explicitly disclosed.
Final Verdict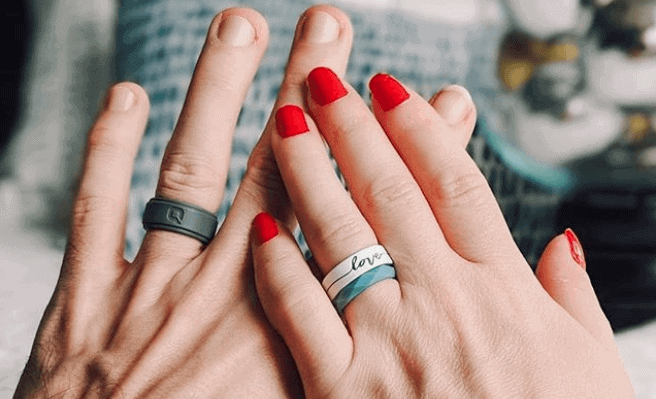 Worth It!!! While not perfect, Qalo offers a solid option for silicone rings. From reasonable prices, high customer reviews, and decent policies, Qalo stands apart from some of its competitors. The biggest downsides mostly come down to a more limited selection.
Where to Buy: If you're interested in purchasing a Qalo ring, start by browsing the Women's Collection or the Men's Collection here and here.
Recommended Reads: