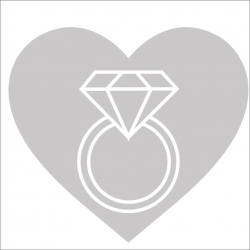 Latest posts by Love You Tomorrow Team
(see all)
If you're more of a non-traditional bride-to-be, then you will have enough courage to opt for another type of stone other than the classic diamond. Today's article is dedicated to all of you girls who're thinking about breaking tradition. From sapphires to rubies, amethyst, and tourmaline, there is a wide range of choices out there, so feel free to pick the one that represents your personality. All these non-diamond rings have gained a lot of popularity lately.
The Best Diamond Alternatives for Non-Traditional Brides – Top 12 Choices
*The following alternatives and products were listed in no particular order. I have selected them based on their popularity and aesthetic features.
1. Turquoise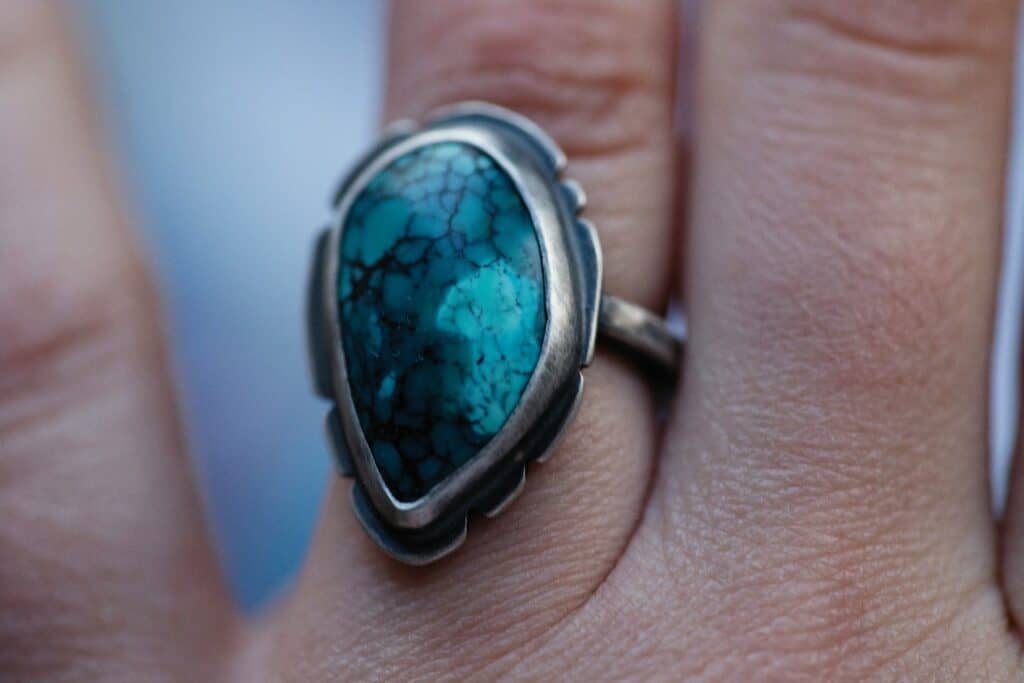 I will let you in on a little secret. Turquoise is one of my favorite stones because the color is one of the hues I love most, together with blue and green. In fact, turquoise rings are quite trendy lately and plenty of designers have created all kinds of collections using this stone. In terms of durability, turquoises range between 5 and 7 on the aforementioned scale. Some stones also contain other alloys or mixed metals such as aluminum or copper.
Depending on the composition, the color of the stone varies from pale hues to bright blue shades. For a luxurious finishing, you should pair the stone with a modern setting. All in all, the final turquoise engagement ring will come with a matte appearance.
2. Amethyst
This stone has a purple color which looks very pretty. Most people have seen it in its raw state but once an expert cuts it well, the stone becomes a truly amazing piece of jewelry. Amethysts can last for a very long time, being located at the 7th level of durability on the Mohs scale. By comparison, diamonds are situated at 10. Not to mention that amethysts cost a lot less than diamonds.
If you really want to achieve an amazing look, you should search for an amethyst ring that features a rose gold structure. This, in my opinion, represents a romantic and gorgeous setting.
3. Emerald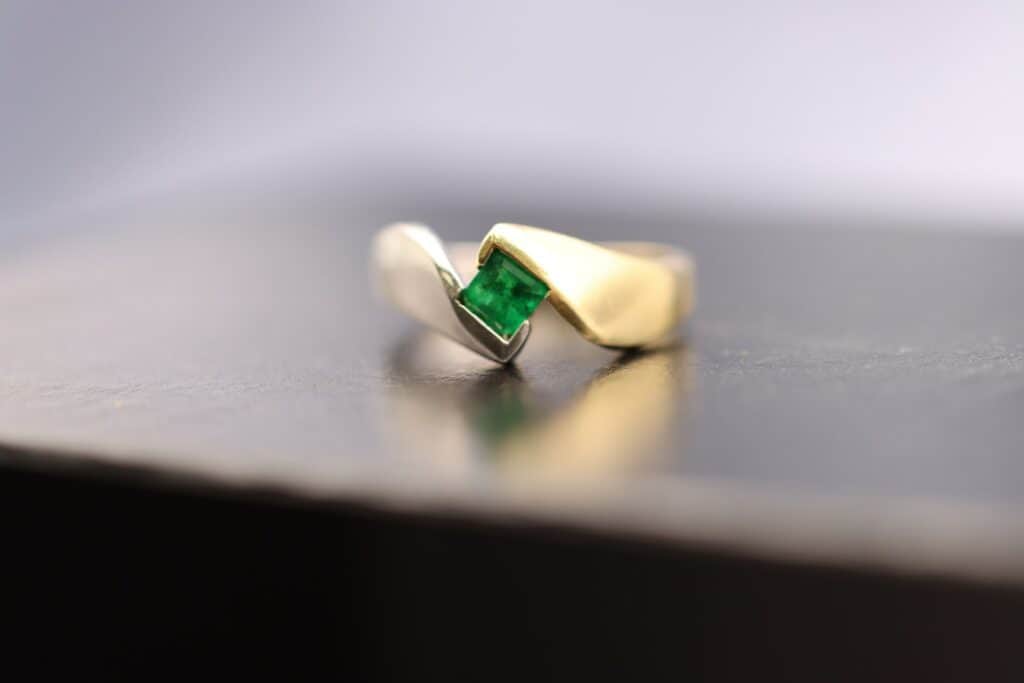 Emerald is another stone I like very much due to its beautiful color. Emerald engagement rings feature a distinct rich green tone. They are precious and look luxurious on your finger. It is true, however, that these diamond alternatives have fallen a bit out of style in the last couple of years. On the other hand, if you want to stand out, you could place the stone in a modern setting to achieve a timeless yet chic look.
It is said that diamonds are forever but an emerald ring can also last a lifetime if you consider its durability level on the Mohs scale which is 7.5-8. Emeralds look good on any kind of setting. So, some prefer to wear white gold while others opt for yellow or rose gold. If you want a high-quality emerald, you should choose a natural gemstone.
4. Sapphire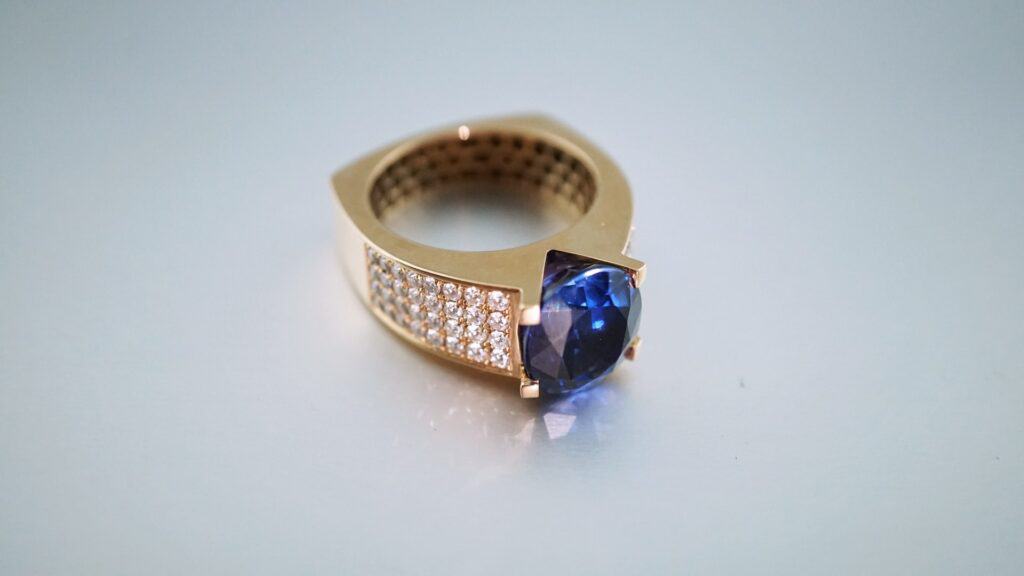 A sapphire stone normally has a very precise and intense blue color, almost like a royal blue kind of hue. It looks extremely classy, elegant, and even fancy, I might add. However, according to specialists, sapphires can also have other colors such as pink, white, peach, green, or yellow. Nevertheless, my top choice remains the royal blue one. These stones are very durable, having received a level 9 out of 10 on the Mohs scale. So, they are almost as durable as real diamonds.
Sapphires are the 3rd most durable minerals in the world but they are more affordable than diamonds. For that reason and they beauty, these stones make the perfect diamond alternative for modern brides. If you want something that resembles a diamond, although it won't have the exact same sparkle, you can opt for a white sapphire.
5. Pearl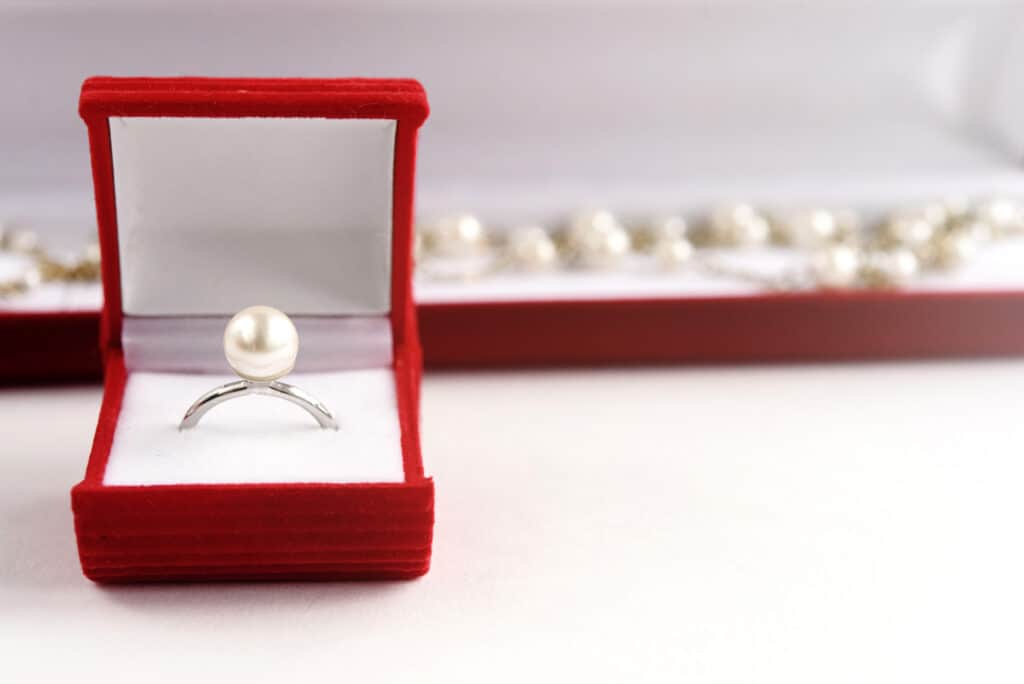 Besides diamonds, another best diamond alternatives is a pearl. They are beautiful, classy, and timeless. For a modern look, you can choose a chic and out-of-the-ordinary ring or maybe you prefer a vintage setting, in which case I suggest you purchase an antique ring.
They say pearls are unique and that is absolutely true. Unlike diamonds which are mined from the earth, pearls come from the sea. What's even better about pearls is the fact that, unlike other stones, they don't require any polishing or special cutting. These stones were treasured, loved, and desired since ancient time. In other words, pearl jewelry will always be in style.
6. Morganite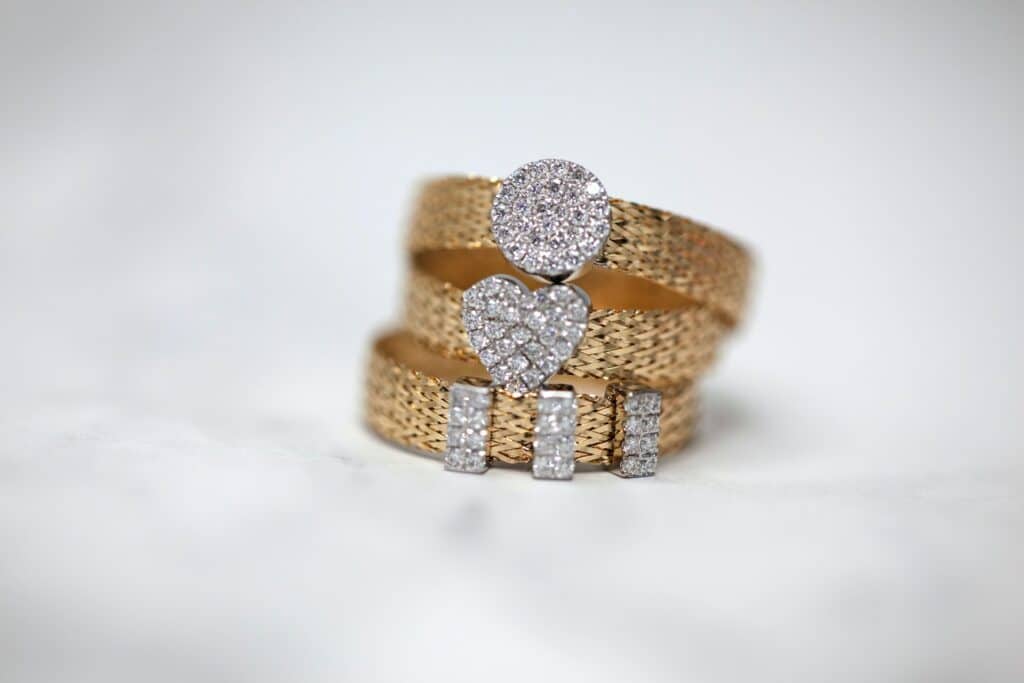 This stone is so pretty due to its romantic, delicate, and feminine characteristics. At the time being, morganite engagement ringsare some of the most popular substitutes to diamond settings. Morganite is a member of the emeralds family and it has a level of 7.5-8 in terms of durability on the Mohs scale. The cost of this kind of ring varies a lot, based on the setting and the stone's features like clarity and cut.
Morganite stones look amazing when mixed with vintage settings. You will have that pretty-in-pink touch. You can safely wear this trendy yet romantic jewelry all day, every day. However, to avoid damaging it, you should not wear the rink during sports, gardening, cleaning activities.
7. Tourmaline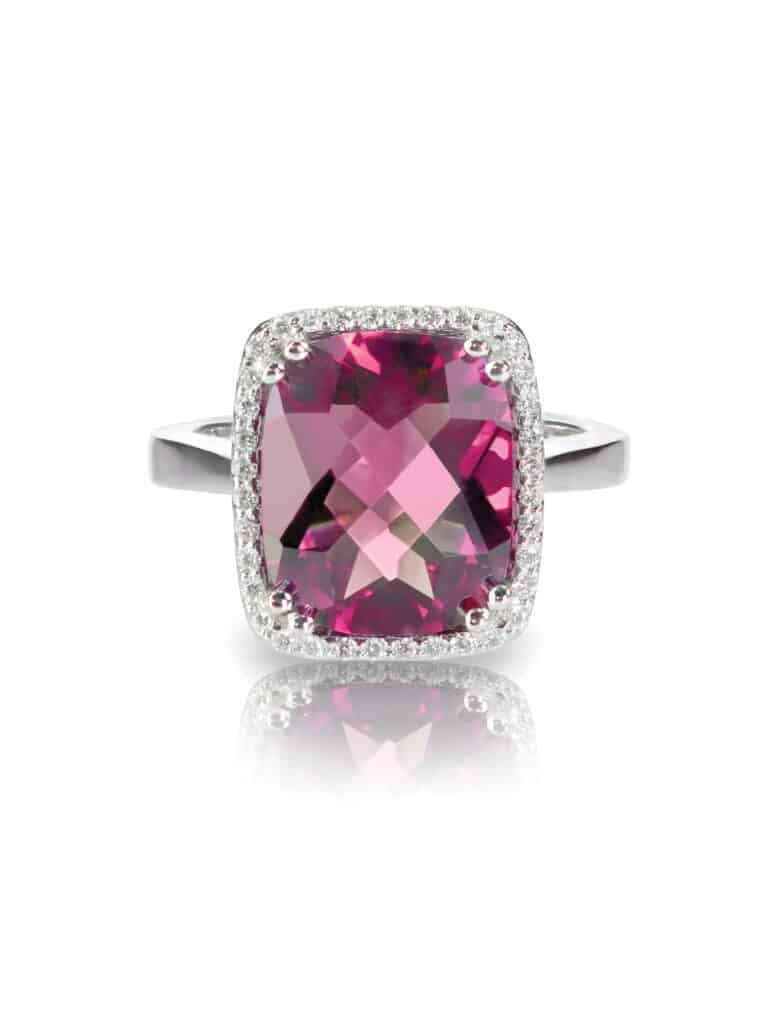 This mineral often features a combination of a couple of different shades. However, in terms of luxury jewelry, the most popular color is green. On the Mohs scale, tourmaline reaches a durability level of 7-7.5. Tourmaline engagement rings feature a cloudier appearance when compared to emerald alternatives. On the other hand, on this stone, it won't be easy for the scratches to show while on other more sensitive stones, issues such as scratches are more obvious.
Tourmaline looks amazing when placed in either baroque or bohemian settings. You could even place a tourmaline stone as the main centerpiece and surround it with smaller gemstones. Most tourmaline gemstones have a natural vibrant shade with genuine diamond accents.
8. Opal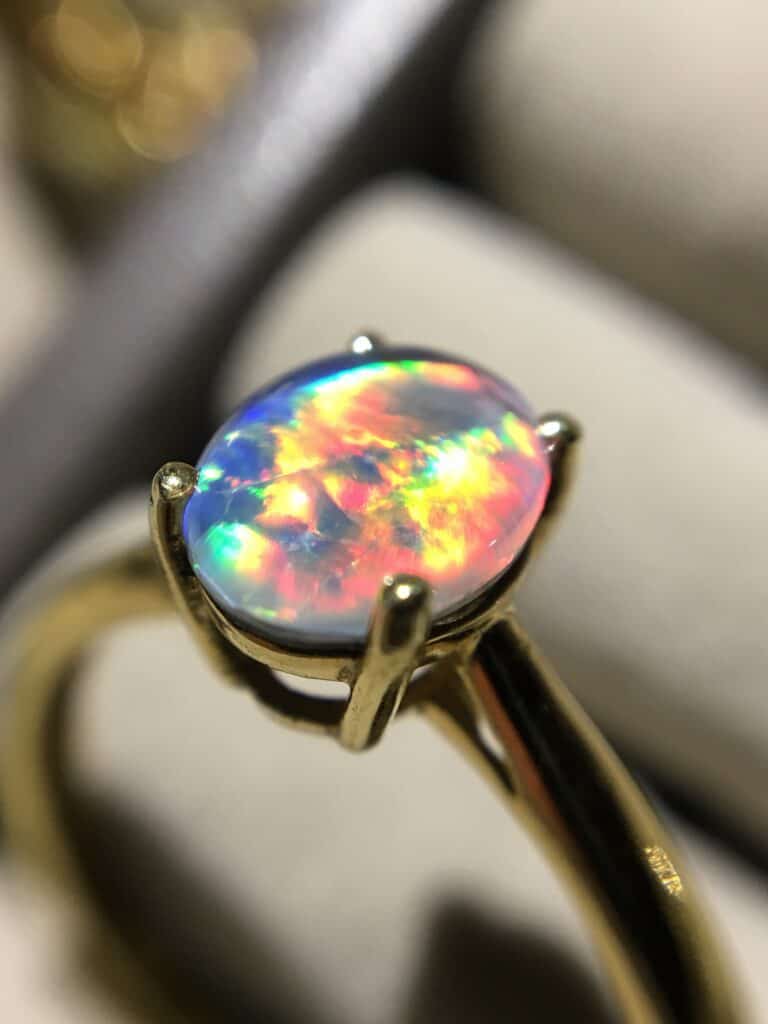 If you want a unique and beautiful cluster, then you should probably opt for an opal engagement ring. Some years ago, opal rings were perceived as old-fashioned jewelry pieces but, lately, they've made a huge comeback. You can choose from one of the three major available colors: white, black, or crystal. Some opal stones can reflect the whole color spectrum of the rainbow. What's great about opals is the fact that each stone features different hues when you move your hand.
Try to find gems that come with original patterns as well as antique settings. Long story short, an opal gemstone can be described as having a classic and timeless style. Pick a ring that's beautifully crafted and that will definitely win your way into your sweetheart's soul.
9. Topaz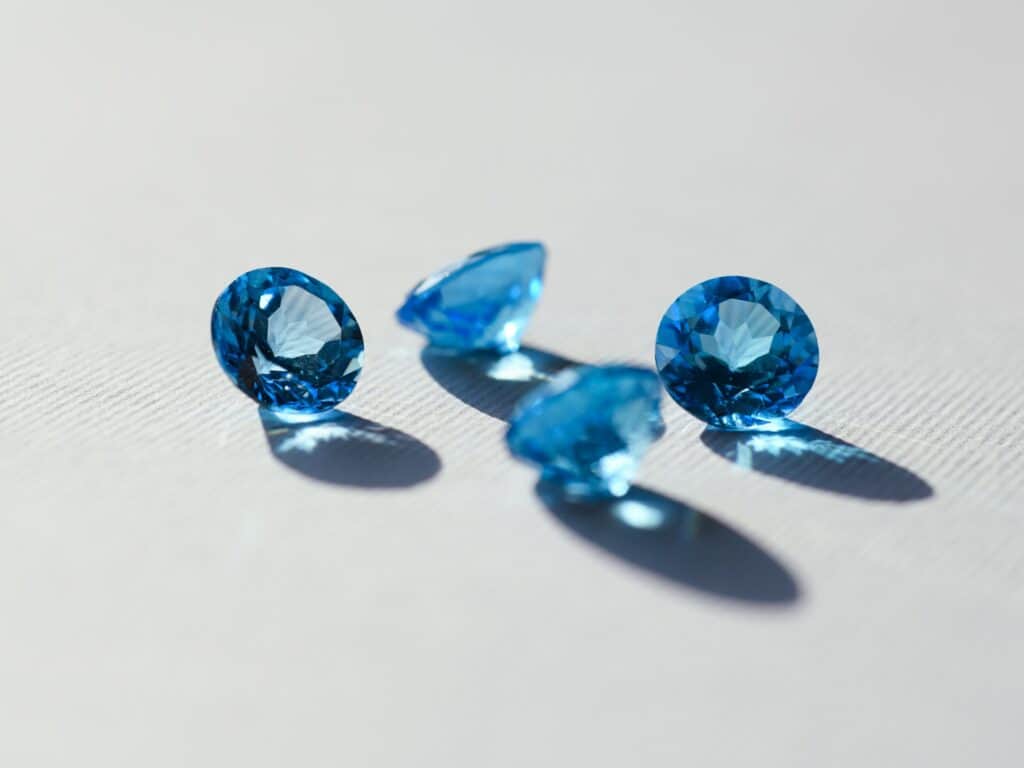 A big topaz stone works perfectly when mixed with small diamonds around it but even on its own, it can make a great engagement ring. Its clarity matches the one of luxury jewelry and the array of shades is simply dazzling, although the most popular one is baby blue. Still, you can also find topazes that are orange, pink, red, or green. All these colors appear because of mineral infiltrations. Not many people know that a pure topaz stone is colorless.
In my opinion, the stone's little imperfections and quirks are the elements that make the topaz a beautiful option for an engagement ring. Usually, topaz stones are situated around the 8th level on the Mohs scale, but that can vary based on the gemstone's mineral content.
10. Ruby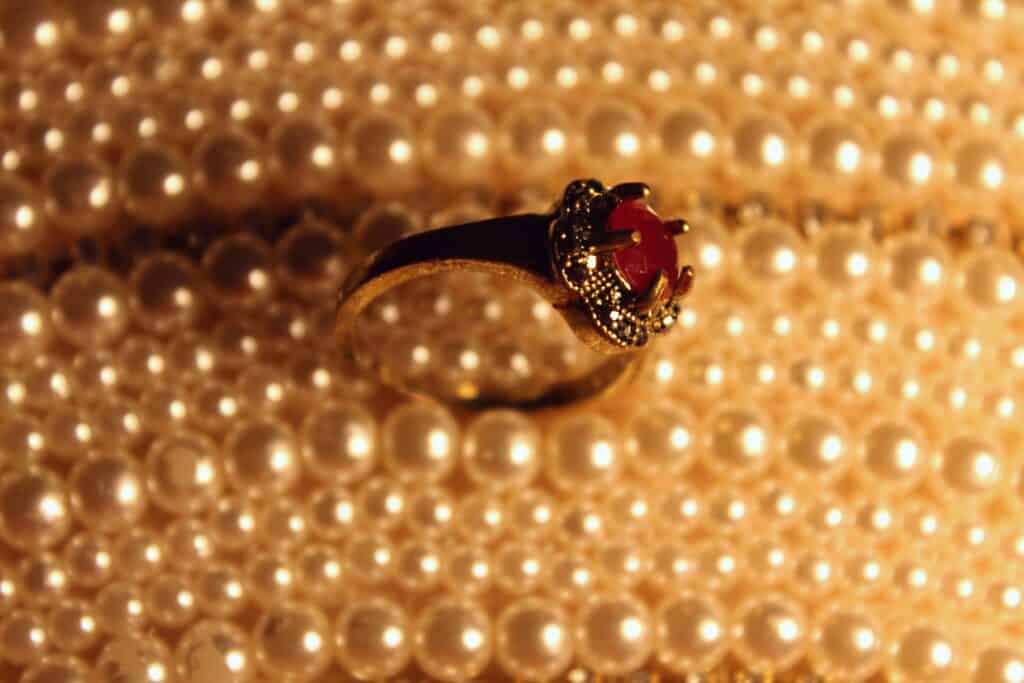 I've always believed that rubies are meant to be worn by passionate women. Rubies, just like sapphires and emeralds, are precious stones that look lovely wrapped around your wedding finger. A ruby's blood-red intense tone makes it a popular choice for those who're looking to purchase a luxurious piece of jewelry. Moreover, these precious stones are incredibly durable, being situated at the 9th level on the Mosh scale.
So, you can safely wear a ruby engagement ring even if you live a busy and active life. On the other hand, you or your spouse must be ready to pay a higher price for such a beautiful and sturdy accessory. Some rubies that are close to perfection can cost as much as diamonds. When searching for a ruby ring, make sure you buy one that comes with a rich color but also find out the stone's origin.
11. Aquamarine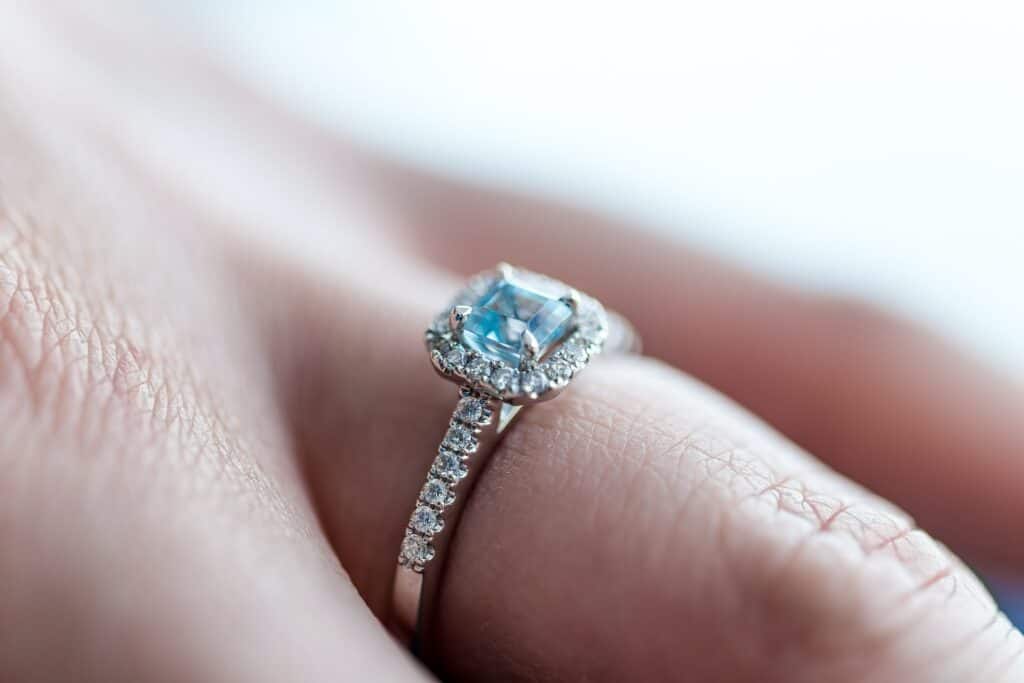 Aquamarine might be a semi-precious stone but its pale blue shade wins the heart of almost anybody. It is considered a stylish and elegant option for engagement rings. This beryl stone is pretty sturdy at around 7.5-8 on the scale of Mohs. It is the emerald's cousin. Also, as long as it is well-cut, it can feature a dazzling piece of jewelry.
Although they are more affordable than diamonds, aquamarines look luxurious and expensive due to their amazing clarity. People also call them the lucky stones so, if you decide to purchase or offer an aquamarine engagement ring, you should consider it as the perfect lucky charm of your married life.
12. Tanzanite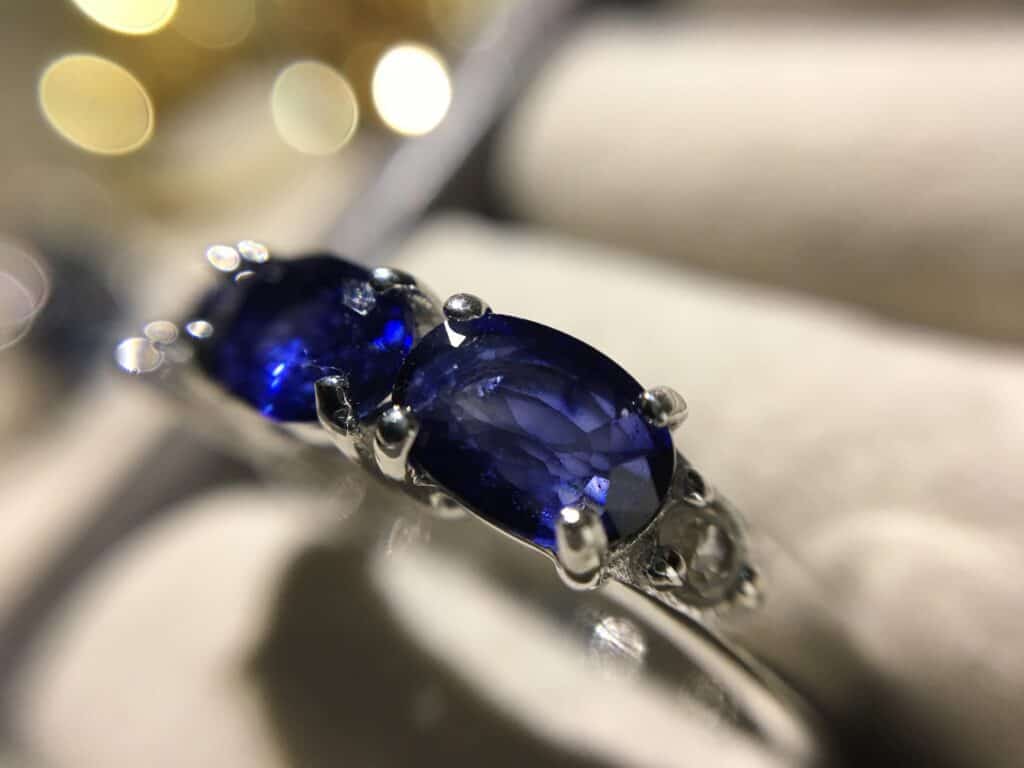 This rare yet beautiful gemstone was discovered pretty recently, in the 1960s. On the Mohs scale, a tanzanite stone can have a durability level of about 6.5-7. The name of this gemstone was created by the well-known jewelry shop Tiffany&Co. The brand's representatives are big fans of both blue and purple gemstones. The name comes from the stone's place of origin which is the Northern part of Tanzania.
Not many people know that tanzanite gemstones are rarer and harder to find than diamonds. According to experts, there's a short 30-year supply of tanzanite left in the world. Therefore, this type of engagement ring represents a unique and very precious choice.
How to Find the Perfect Engagement Ring – 5 Main Steps to Follow
1. Establish a Budget
How much are you willing to spend? We all know that your loved one deserves the best but you must remain realistic when it comes to money. According to some people, the rule on buying an engagement ring is that its cost should be your two-month's salary. Contrary to general belief, I think you should choose the one you like best and which you think suits your partner's lifestyle and personality.
2. Choose the Main Gemstone
Most people opt for diamonds as the symbol of engagement rings and proposals. However, you can have a more original approach and select any of the stones mentioned above. So, after setting the budget, it is time to research your options. See what types of stones are there that fall within your price range. Even though you won't buy a diamond, you must also consider the following characteristics: color, cut, clarity, shape, etc. I, for one, love pear-shaped stones.
3. Opt for a Specific Ring Setting
One of the most important factors of an engagement ring, other than the stone, it is represented by its setting. This is how the stone is secured in its mount which can be made of silver, gold, and even platinum. There's a wide range of ring settings available out there and some of them work better when paired with certain shapes and patterns. There's the claw setting, halo setting, channel setting, pave setting, and a couple more alternatives.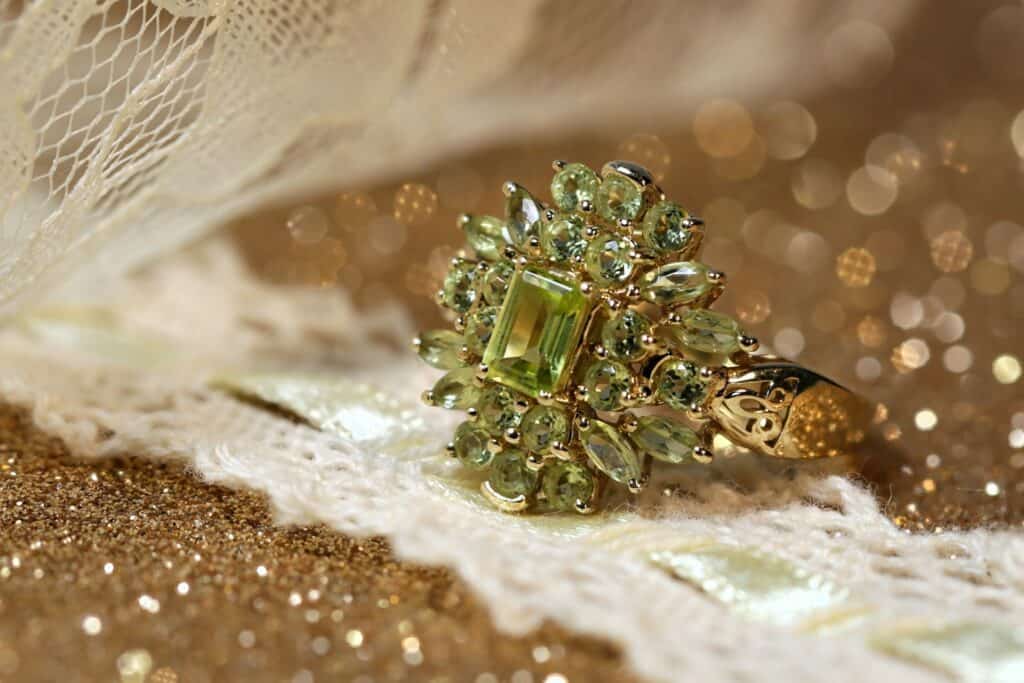 4. Choose Your Desired Precious Metal
What's your favorite metal? The most sought-after ones are gold and platinum. Choosing one instead of the other is a matter of budget and personal preference. These two choices are common ones due to the metal's properties. For instance, with gold, you can choose between more color options, it costs less, weighs less, and doesn't scratch that easily. On the other hand, platinum is stronger than gold, it keeps its color over time, and requires less maintenance.
5. Opt for the Correct Ring Size
This is another important step in finding the best engagement ring for your soon-to-be fiancée. Make sure you pick the right size. Otherwise, you will have to adjust the ring. If you want to plan the perfect yet secret proposal, there are certain ways in which you can discover the proper size without revealing what you're about to do: you can either ask one of your partner's friends or measure a ring that your sweetheart is already wearing.
The Best Diamond Alternatives for Modern Brides – Drawing to a Close
With so many options at your disposal, it can be quite hard to pick the right engagement ring that will go perfectly with your romantic proposal. If your significant other has a modern approach on life, then you might want to choose a ring that features a ruby, an emerald, or even a pearl, instead of the classic diamond. I hope today's brief guide has helped you decide which precious stone would go better with the personality of your future fiancée.