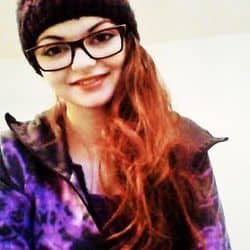 Latest posts by Raven Chartrand
(see all)
If you're a unique person having a unique wedding, chances are your bridesmaids are just as unique as you are! Usually the bridal party all looks the same, but not everyone wants that. So how do you maintain your theme, keep the look cohesive but also allow your girls the opportunity to show they are? Below are some fun ideas to bring your bride's maids' makeup to life!
Unique Wedding Makeup – The Basics
First, we'll look at some tips to keep everyone looking like they belong together, and then we'll get to the fun stuff.
Try keeping the foundation finishes the same, but different from the bride's. For example, most brides usually go for a dewy finish, so for the bride's maids try a matte finish. Try keeping the eye shadow in the same color family for bride's maids, just use different colors and placements for each person depending on their eye/face shape and skin tone. If possible try to use the same blush or contour shades on everyone and just change the placement depending on the face shape.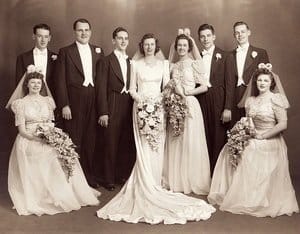 Making it unique:
Now we'll get to look at some fun ways to show some uniqueness through the makeup.
Eyes:
Try using different colored liquid or gel eyeliners to create a defining and dramatic cat eye. Giving each of your girls a different eyeliner color will allow them to pick which one they feel best suites them. Alternatively, you can get the girls to all wear the same color and give the Maid of Honor a different color to wear.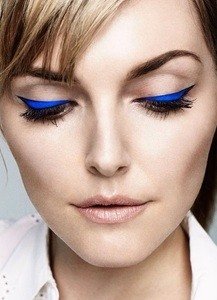 Another great but slightly more subtle way to add some unique color to the eyes is to do a neutral eye shadow application with a soft black winged liner, then using a tapered shadow brush or a pencil eyeliner softly blend any color you want into the bottom lash line. Some popular colors for this trick are; different blues, purples, greens, teal, and turquoise.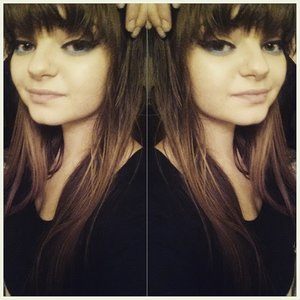 Eyelashes are a great way to add some unique personality to any look, try using different colored eyelashes, or ones with different shapes, or even ones with gems or glitter on them. Paper eyelashes offer a wide, unique range of patterns and designs as well.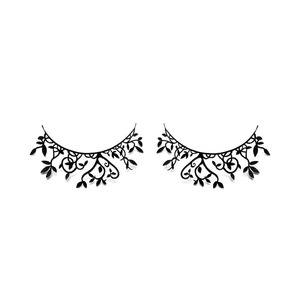 Lips:
If your bridal party is crazy about fun lipsticks let them express themselves that way. Sticking to the same color family will help keep the looks together but giving them freedom to do any color will definitely help them feel like themselves. Alternatively, everyone wearing the same color but in different shades will also add a unique element. For example, different shades of purple, or pink or red.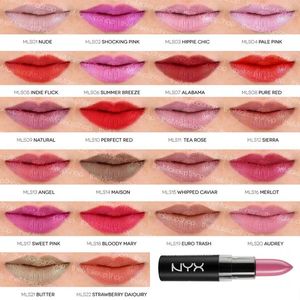 Face:
If you were unable to use the same blush or contour on everyone, give everyone a different color blush or contour.
Everyone is going crazy for rainbow highlighters lately, so why not jump on that train and let your favourite people sparkle and shine for the night? Let everyone pick their own colored holographic highlighter, make sure to take a sideways group picture later to make sure the highlight colors are noticeable!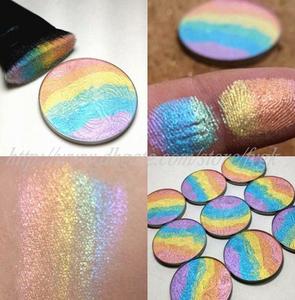 Super unique wedding makeup ideas:
If your wedding theme is based on a form of entertainment using characters (ex. Movie, show, book, Disney) get your bridal party to dress up as those characters.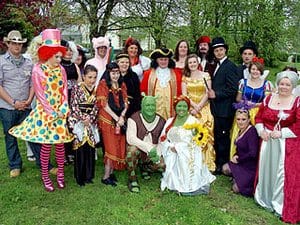 Since most people have a favourite makeup era, allow your wedding party to select their favourite era and model their makeup after it. Each era brings different elements and it will definitely bring some fun and a little learning to your wedding.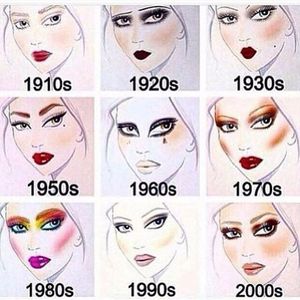 Wigs are a super fun way to add some variety to really anything you do, include them in your wedding party and allow your girls to live our their wildest hair dreams. You can add an extra element to this by getting the girls to match their eyebrows to whatever hair color they picked out.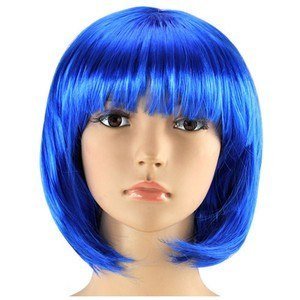 Add some mystery and drama to your wedding party by getting the bride's maids to wear masquerade masks. You can extend this further by asking guests to also wear them during the reception.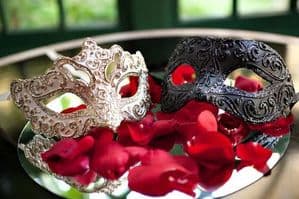 Instead of getting everyone to use the same colors, get the girls to pick their favourite color and use that to create a monochromatic look for each girl. This idea really pops if the bride's maids dresses are black or another neutral color. It brings some color and variety to the table without being too over the top.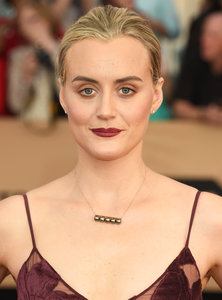 Holographic products are huge right now in the beauty community. Allow your girls to pick their favourite facial feature and get them to dress it up with a holographic product. For example if one of the girls love her lips, get her to wear a holographic lip gloss, while another girl wears a holographic highlighter and another one wears holographic eyeliner.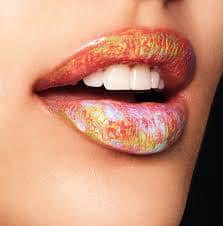 Recommended Reads: