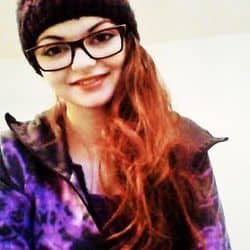 Latest posts by Raven Chartrand
(see all)
As soon as I saw Urban Decay's newest addition to their Naked collection I knew I had to have it. Naked Heat turned out to be one of the hottest palettes of the season and it's easy to see why. Featuring 12 warm toned shades this palette's versatility and buttery formula will not dissatisfy.
UD Heat – Packaging
I'm obsessed with the Naked Heat palette's packing, to me this is exactly how eyeshadow palettes should be made. The design on the outside is basic but still suites the theme of the eyeshadows on the inside. I don't have any problems tossing this into a bag and running out the door, it doesn't add any additional weight but it is still durable enough to reassure me my shadows will be safe. The magnetic closure is great feature because when on the go, the chances of your palette busting open in your bag are significantly decreased. The palette also exhibits a nice sized mirror that allows you to get up close and personal for all the little detail work everyone loves.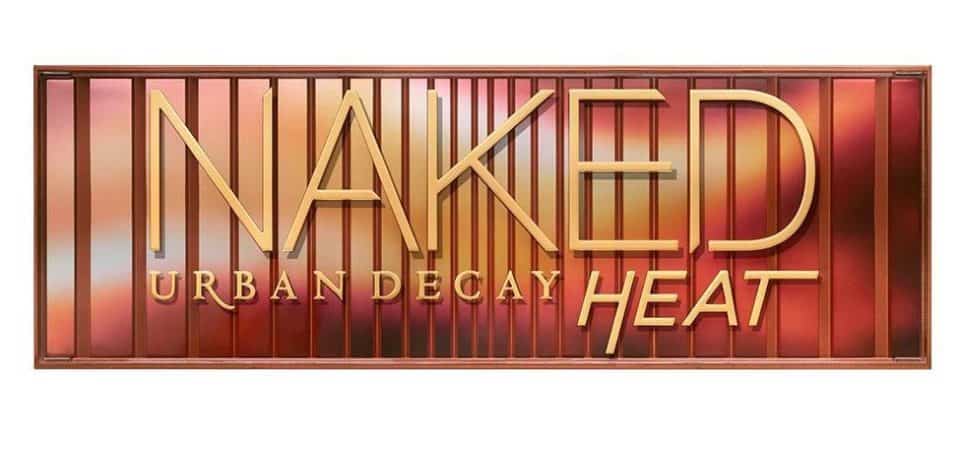 Check price of Naked Heat on Amazon now
Formulation
Urban Decay really outdid themselves with the formulation of these eyeshadows, I truly believe these are their best shadows yet. While some of their other eyeshadows have been known to be a little chalky, Naked Heat delivers a smooth and buttery consistency. They blend extremely well and are great for building up intensity. The pigmentation is very impressive, especially considering how many darker shades are in this palette. The best way to apply these eyeshadows is a little at a time, gently tapping your brush or finger into the desired colour will be enough to being to build your look.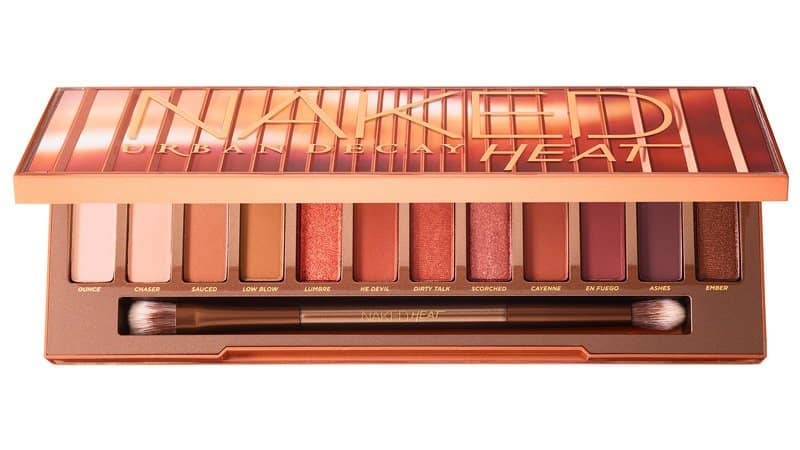 I have found that these shadows last me all day and night. When I use Naked Heat for my everyday eye looks I don't see any creasing, smudging, or fading. When I use it for my night out looks I'm just as impressed. If these eyeshadows can with stand me dancing like a maniac all night without creasing, smudging, or fading they can last through pretty much anything.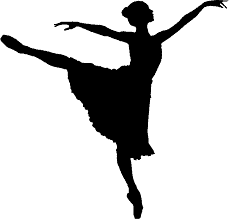 Who Should Use this Palette?
If you're just starting out in makeup I would recommend this palette so you can get a sense of what a quality eyeshadow looks and feels like. If you're a makeup pro I still recommend that you add this palette to your collection. Naked Heat's unique range of shades look great on all skin tones and eye colors and will allow you to create everyday looks or creative, dramatic looks.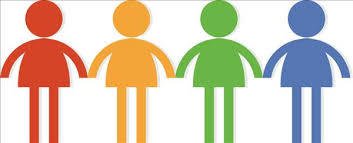 Versatility
It can be a little concerning when you read "warm tones only" especially if you're a cool tones kind of person. The UD Heat palette will not disappoint if you decide to take the risk and step out of your comfort zone, as soon as you dip into a shade you will be sold. Naked Heat is one of the most versatile palettes I have in my collection, the range of finishes and shades they included really helps bring this palette from a "night time" only to an all the time palette. I'm very impressed with how easy this palette was to work with.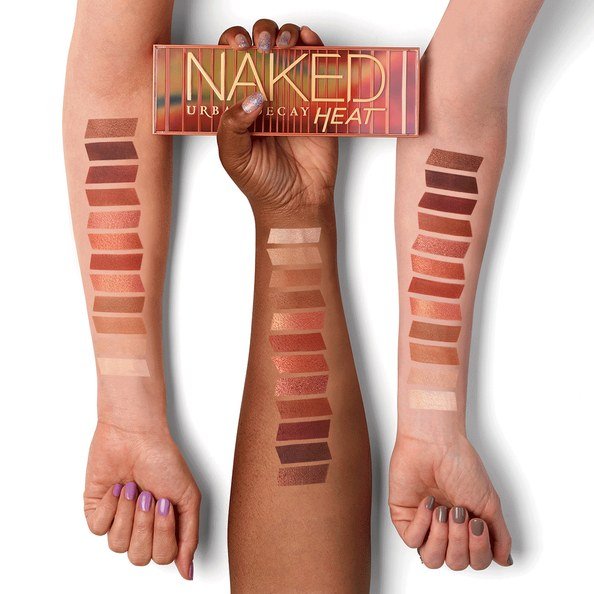 I can see this palette being used in the bridal world as these warm-toned shades seem to be becoming increasingly popular. They look great on everyone and really help to brighten the eyes, it's your easy one step method to making your eyes pop on your special day.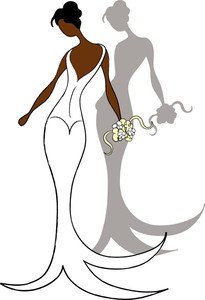 As mentioned above these eyeshadows layer very nicely, since I've been using this palette I find it extremely easy to go from a day look to a night look in almost no time at all. The neutrals are great for a simple, subtle day look and just sweeping a deeper colour through the crease really brings some fire to your look. If you're looking for an extra step to take your eyes all the way, I recommend blending the shades "Cayenne" and "He Devil" into your lower lash line.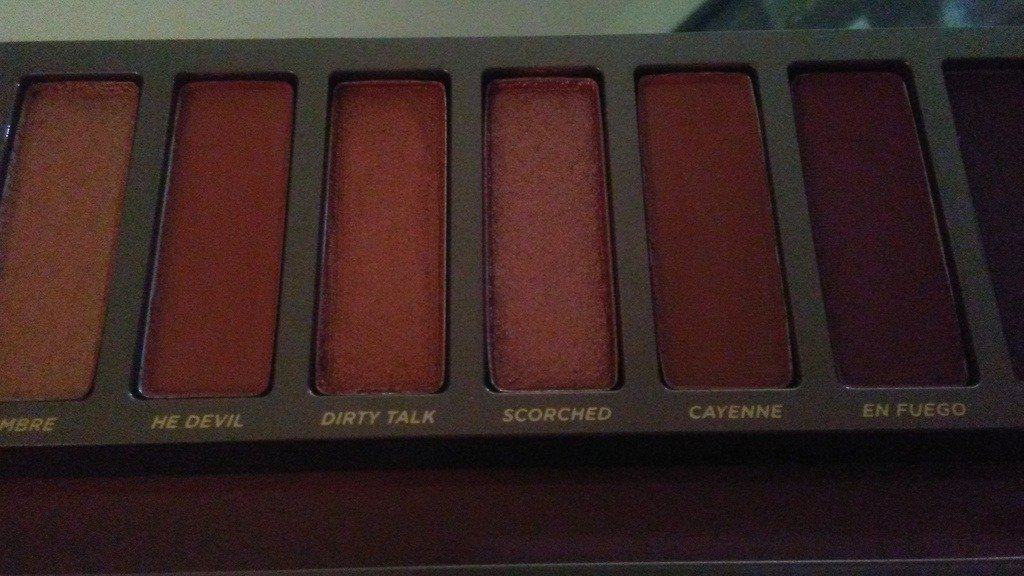 Extras
When you're buying an eyeshadow palette, you're really just buying it for the eyeshadows. But, it's always nice when the company takes an extra step or two to really make it stand out from every other eyeshadow palette out there. Urban Decay always makes their palettes desirable and Naked Heat is no exception. They added in a double-sided eyeshadow brush, which is great if you're just starting out as brushes can get expensive. They also have fun names for all the eyeshadows, they really stuck with the "fire" theme they were going for using names such as; "Scorched" "En Fuego" and "Ember".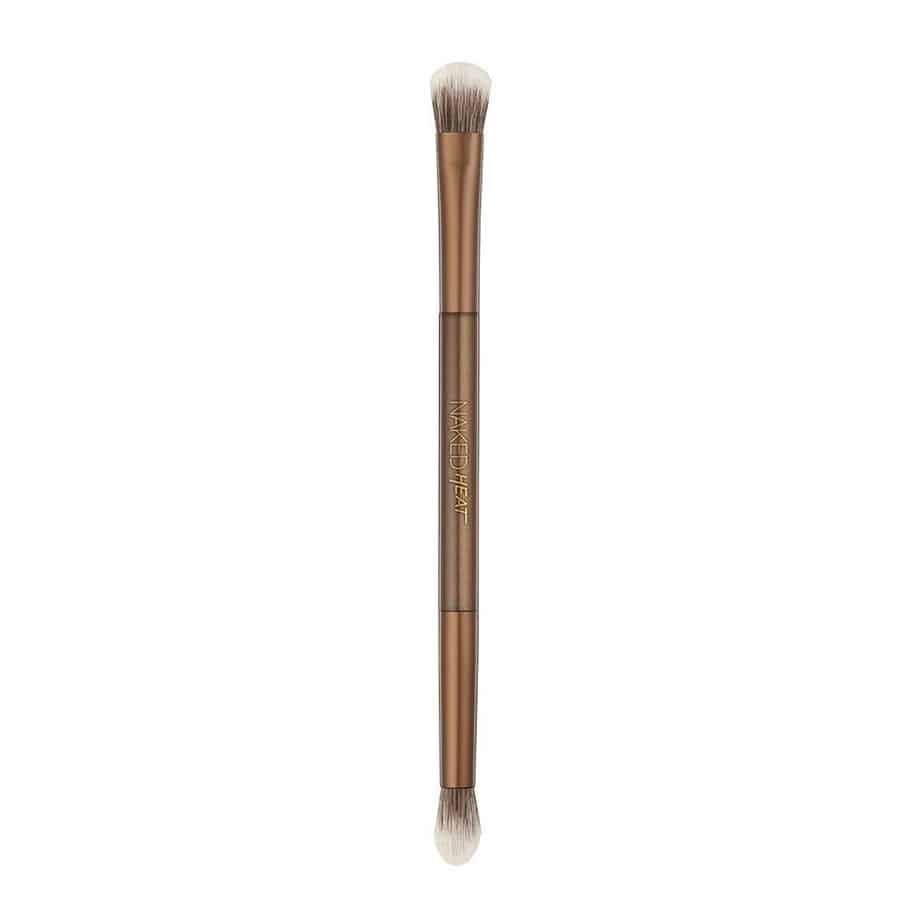 UD Heat – Is It Worth The Price?
Often with makeup you get what you pay for. I would say Naked Heat is definitely worth the price, especially considering you get more than just the eyeshadows!
Check price of Naked Heat on Amazon now