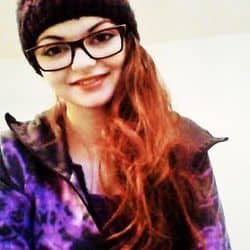 Latest posts by Raven Chartrand
(see all)
Hello beautiful people! NYX is a growing company that has been gaining lots of attention lately and it's pretty easy to see why. With their affordable for everyone price, their growing product line and their fantastic quality, NYX is definitely a company to keep your eyes on. Currently they're very well known for their Liquid Suede lipsticks, but with all of their product advancements they're quickly becoming known for much more, especially their Vivid Brights liner collection.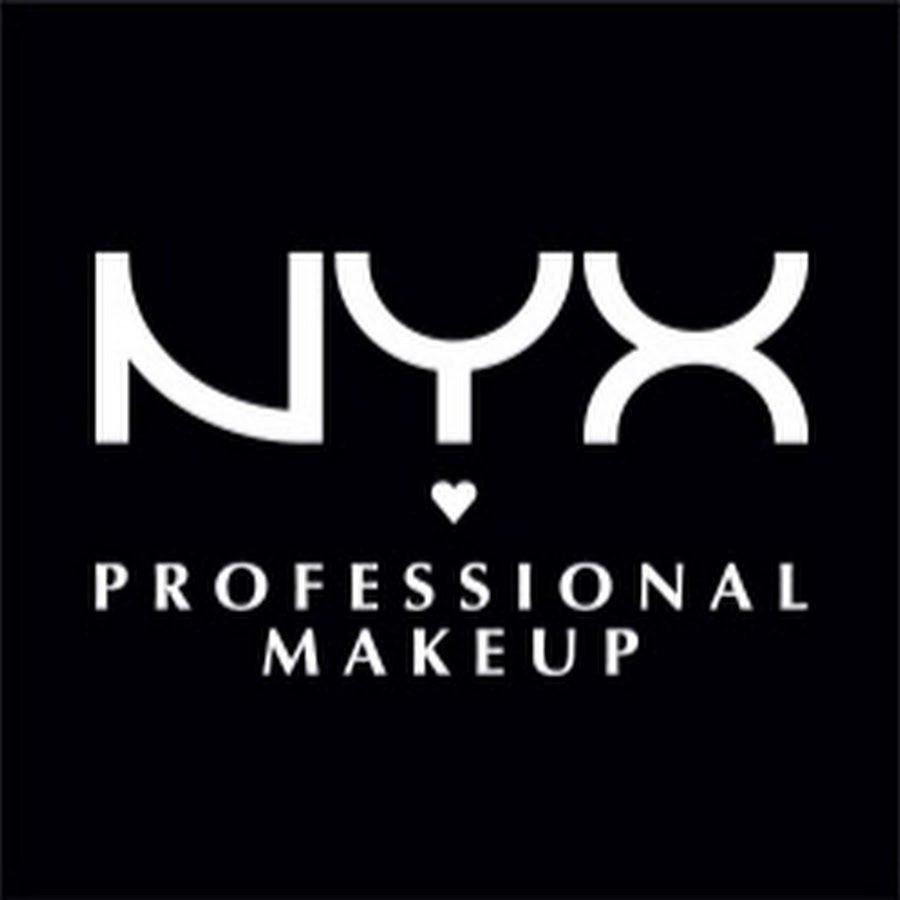 Formula:
One of the great things about the NYX Vivid Brights eyeliner collection is that you can choose to get it in a liquid form or a creme form. This is super great because if you are more accustomed to using a fine eyeliner brush to apply you can still try out the fantastic colors. The liquid one is great for those who, obviously love liquid eyeliner. I've heard the debate over and over, as to which is the better way to apply your eyeliner but honestly it will always come down to personal preference. NYX is making sure to keep themselves in the market by coming out with both formulas in their vividly bright colors! Very smart business move on their part.
Color Selection:
The liquid liner part of the collection currently has 7 different shades. Ranging from blues, greens, yellows, orange, pink and red so there is a color for every occasion and look you are imagining!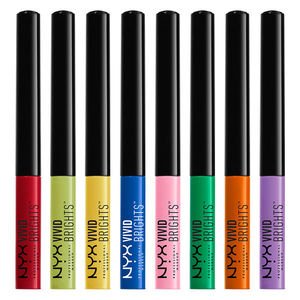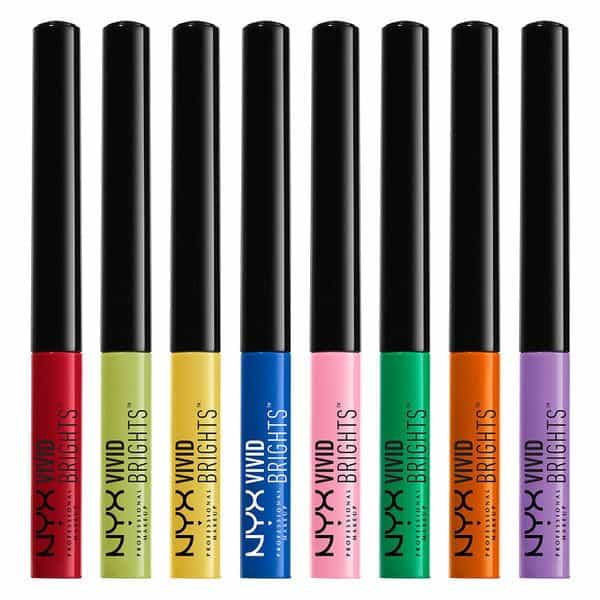 The crème formula currently comes in 12 different shades. These ones range from blues, greens, pinks, purples, gold, brown and yellow. The pot has a nice opening so you can get many different size brushes in there as you like to help you create whatever you can think of. The creamy texture makes this great to try as an eye shadow base as well! Or even as an eye shadow on its own. It's truly a versatile formula that will inspire you for days on end.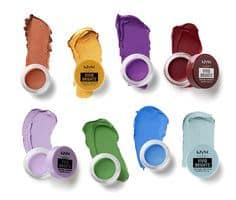 Staying Power:
The NYX Vivid Brights Liquid liner has lasted me through 12 hours shifts as I ran around like a mad woman making drinks and taking orders. I was super impressed with how long this liquid liner stayed and it made me change my opinion on liquid liners forever.
The NYX Vivid Brights crème has lasted me through many hard shifts as well but, this one does tend to move around a little bit more. Naturally most crème liners do move around a little so it's definitely not a deal breaker for me. Especially when you can easily set the liner with translucent power to keep it from sliding.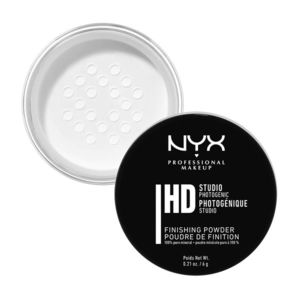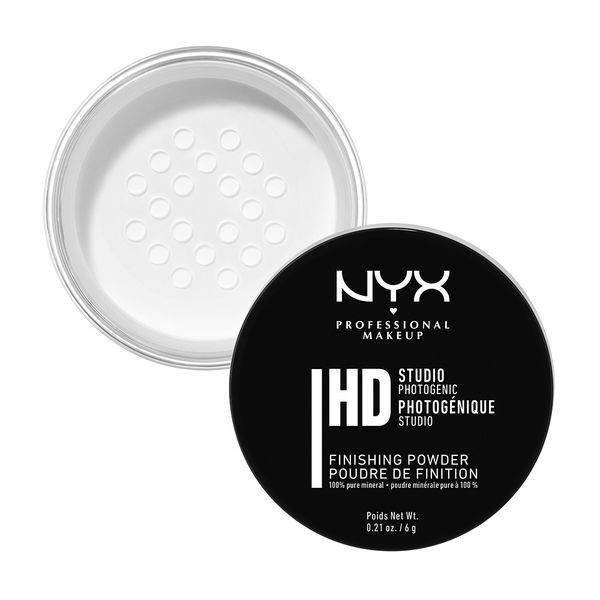 Application:
The NYX Vivid Brights Liquid liner has a very easy to use brush. It's small enough that you can draw little details or layer lines of color for a more dramatic look. It goes on smooth and very wet but dries nicely and true to color.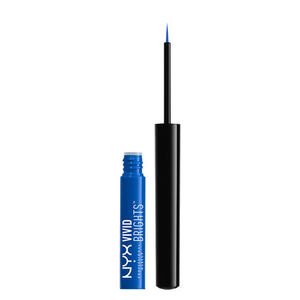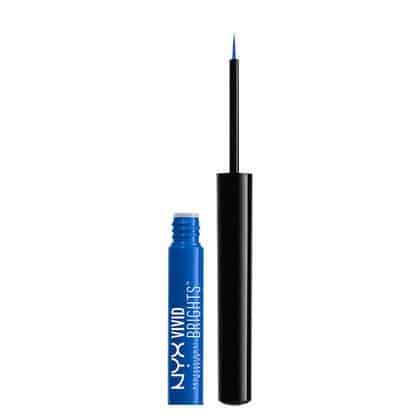 The NYX Vivid Brights crème is extremely easy to apply with any brush that you choose. Its smooth and creamy consistency makes it very easy to glide across your eyelids or anywhere else you plan to use it! The consistency is excellent for detail work with smaller brushes or thin sheets of color with a larger brush.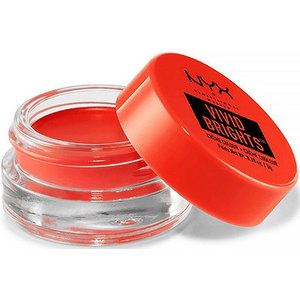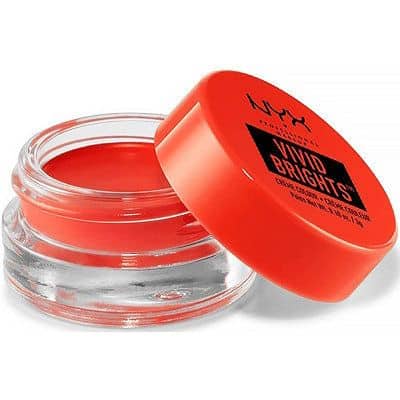 Extras:
As with all of NYX products it remains affordable and realistically priced. For the quality of the NYX Vivid Brights products you easily get more than you pay for.
Check for deals on NYX products on Amazon now
The packaging for both Vivid Brights formulas are excellent and durable. The Liquid formula packaging is unique to each color that it holds. Personally, I love this because the colors dry true to the color on the packaging so you can really see what it will look like. The tubes of color are easy to hold and have great hand feel, the top screws off to give access to the thin, easy to use brush. My one recommendation would be to ensure you screw the lid back on as tightly as possible to avoid any of the product drying out. Also I find it best to store this one right side up to avoid any leakage or product loss. The packaging for crème formula is a shallow jar which works great for this product. I like to dip my brush in and dab off any access product onto the lid. The jars colors are also unique to the color inside which again makes it easy to see what you're going to get. With the crème formula I would also recommend to ensure you are screwing the lid tightly on when not in use. When using the product put the lid back on loosely in between picking up color to keep air exposure to a minimum.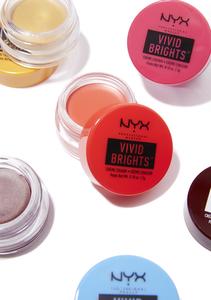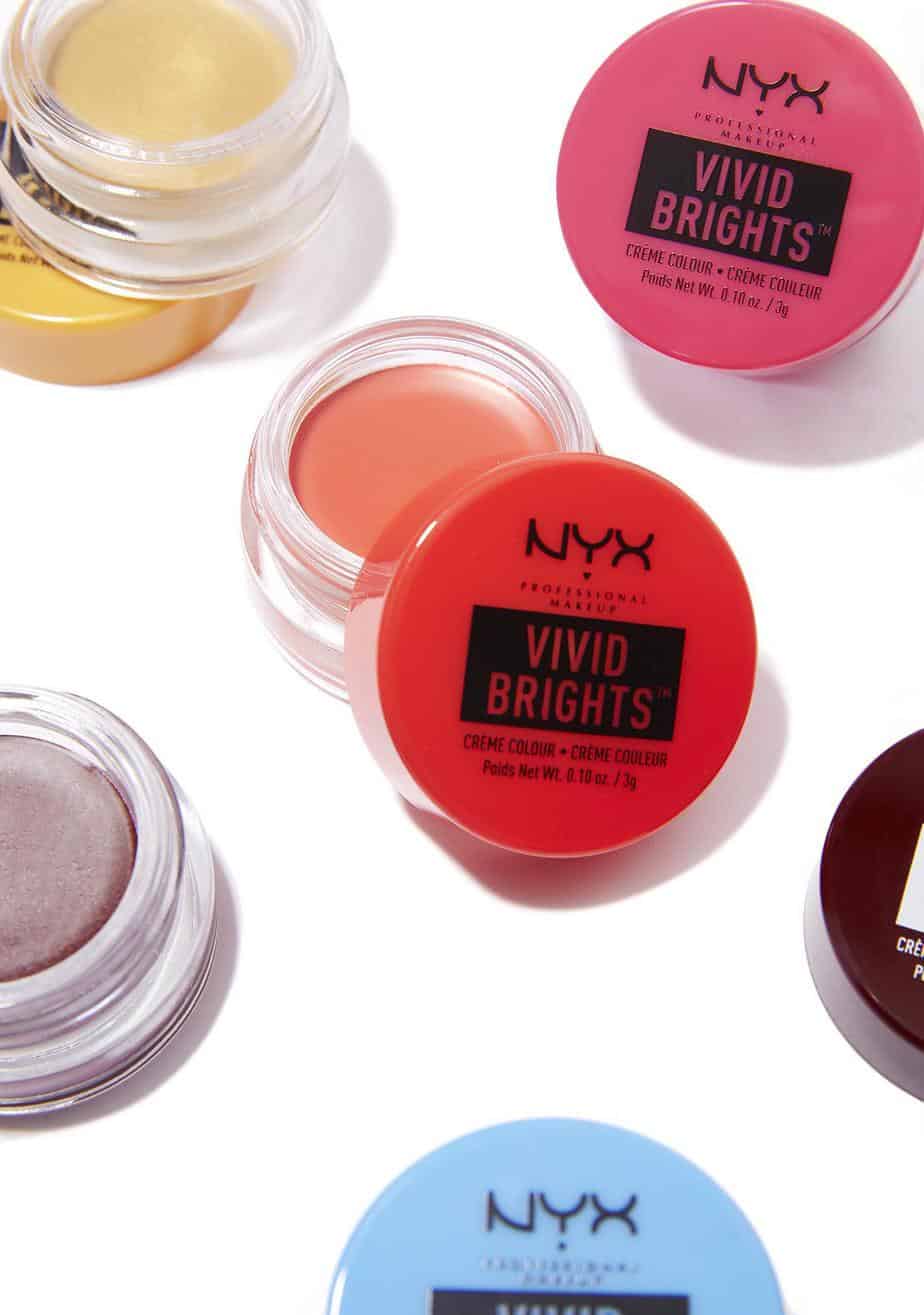 Both of these liners would be great to spice up any look you want to create. From everyday makeup, to Halloween to your wedding day, the creativity never has to end!