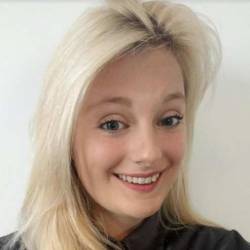 Latest posts by Rosie Greaves
(see all)
Every bride wants to look and feel their best on their special day. So, finding the best mascara is essential. In light of that, we thought we'd create a blog post comparing our top picks.
There are a few things you need to consider before picking the best mascara for you. Namely, you need to think about what you want it to do? Most of us want a combination of the following:
The ability to separate our lashes
To boost the length of our lashes
To make our lashes look voluminous
Then on top of that, you should consider the kind of wand you prefer using. Do you find it easier to apply your makeup using a particular design or size of brush?
There's a good chance you'll cry on your wedding day (hopefully, tears of joy) so, you'll want to invest in a good quality waterproof mascara. Not only does waterproof mascara withstand tears and rain but it's way less likely to smudge or flake away. So you can be confident you'll look radiant all day long!
If you're on a tight budget, don't worry because we've included mascaras to suit all price points.
So, let's dive into our favorite makes of mascara!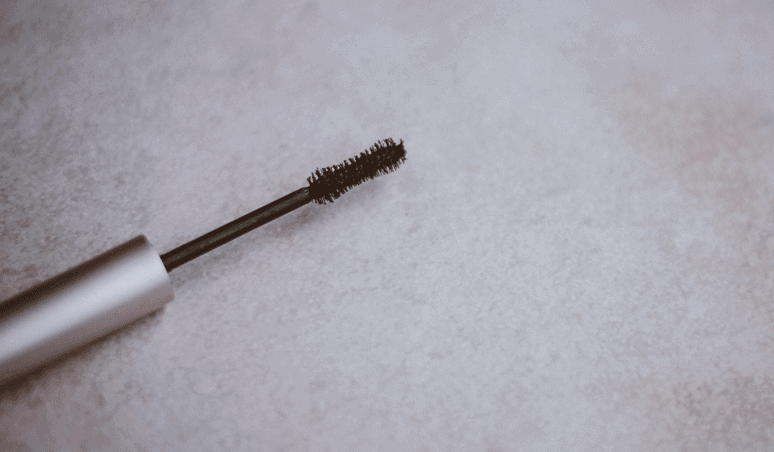 1. L'Oréal Paris Voluminous Volume Building Waterproof Mascara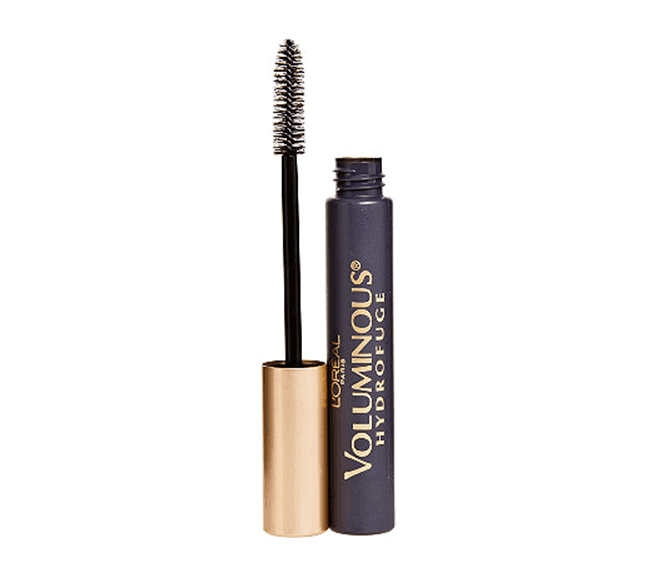 Price: $8
Amazon star rating: 4 out of 5 stars
Yes, we know it's hard to believe, but L'Oreal has honestly made it onto this list. It just goes to show there's no need to spend a small fortune on designer labels to look your best.
We love the design of the wand. In our opinion, it coats your lashes with the perfect amount of mascara making them look lovely and full, without creating nasty looking clumps or compromising on length.
Plus, L'Oreal's formula is enriched with ingredients such as panthenol and ceramide-R. This combination goes a long way to keeping your lashes hydrated, which is ideal if your eyelashes are brittle and prone to breaking.
Also, this mascara is fragrance-free, making it perfect for brides who suffer from sensitive skin, or wear contact lens'. The last thing you want is to feel uncomfortable on your wedding day!
Not convinced? Check out these facts:
90% of women who tried this mascara claimed it didn't flake.
95% reported this mascara lasted all day long.
At the very least we suggest trialing this mascara and see whether it's for you, because at $8- what have you got to lose?!
2. Too Faced Better Than Sex Waterproof Mascara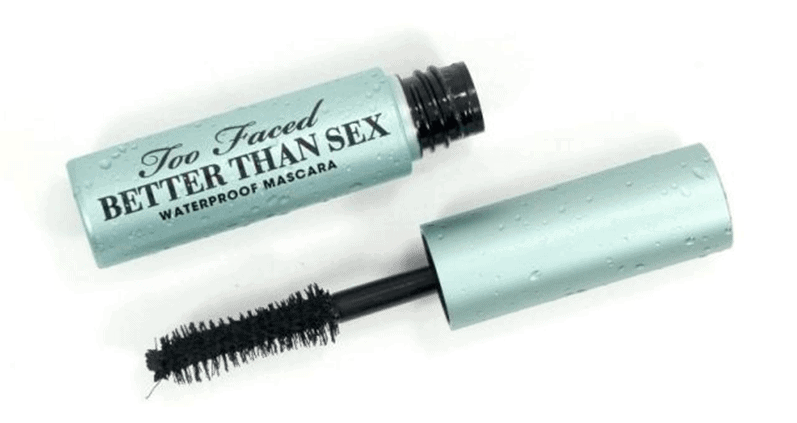 Price: $23
Amazon star rating: 3.7 out of 5 stars
We love the hourglass-shaped brush that comes with this mascara. The bristles are exceptionally stiff, which is perfect if you're looking for a mascara that defines each of your lashes.
If you're hoping to create a dramatic looking smokey eye, this mascara will go a long way in helping you achieve this look. Plus, the collagen-fuelled formula is ideal for strengthening your lashes and giving long lasting, clump-free results.
We always suggest opting for the jet black option; this is perfect for making your eyes stand out in wedding photos.
3. Benefit Cosmetics BADgal Waterproof Mascara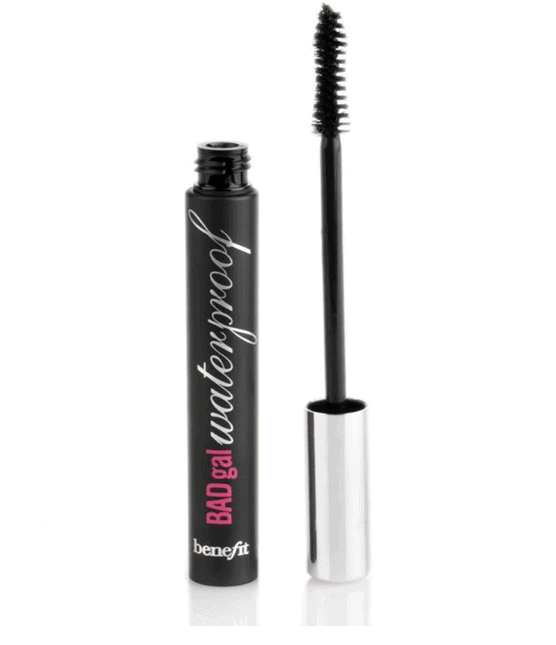 Price: $19
Amazon star rating: 3.5 out of 5 stars
This is one of the best waterproof mascaras on the market. If you're after a formula that won't smudge despite your happy tears, this is the one for you. If you're getting married somewhere where it might rain, we definitely recommend it.
This make is famous for its long-lasting smudge-proof results. Plus, the design of the wand is beautifully slimline. Perfect for getting an even and seamless coating across all of your lashes. Rest assured, you'll be able to apply layer after layer of this mascara with minimal risk of clumping.
Handy Hack: If your eyes are super sensitive, don't worry about it. This mascara won't irritate them even when you take it off!
4. Dior Diorshow Waterproof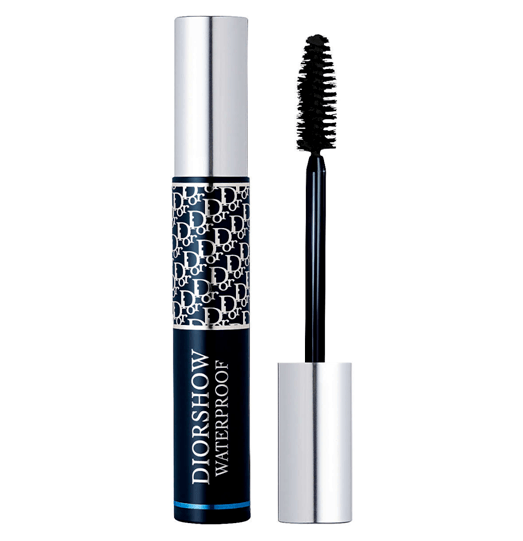 Price: $30
Amazon star rating: 3.9 out of 5 stars
Now we know this mascara is a little pricier than the others. However, if you're happy to spend a little extra, this might be the make for you. We love how this formula does everything you could want from a mascara. It lengthens, volumizes, and curves your lashes so you can walk down the aisle knowing you look fabulously gorgeous.
5. Chanel Inimitable Waterproof Mascara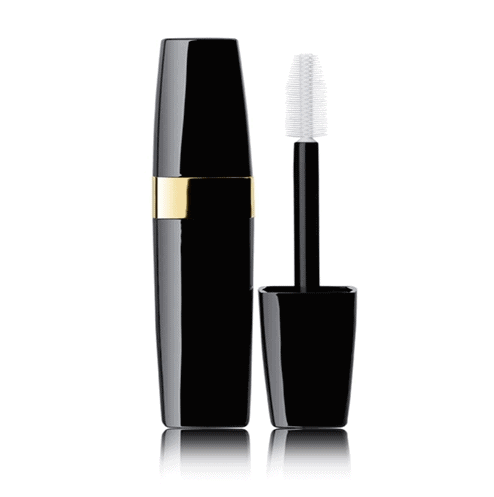 Price: $32
Amazon star rating: 5 out of 5 stars
Really and truly, there isn't much difference between this mascara and the one we just discussed. Just like Dior, Chanel's waterproof formula is excellent.
Chanel's wand makes applying mascara easy, it volumizes, lengthens and curls each lash to their fullest.
6. Lancôme Grandiose Waterproof Mascara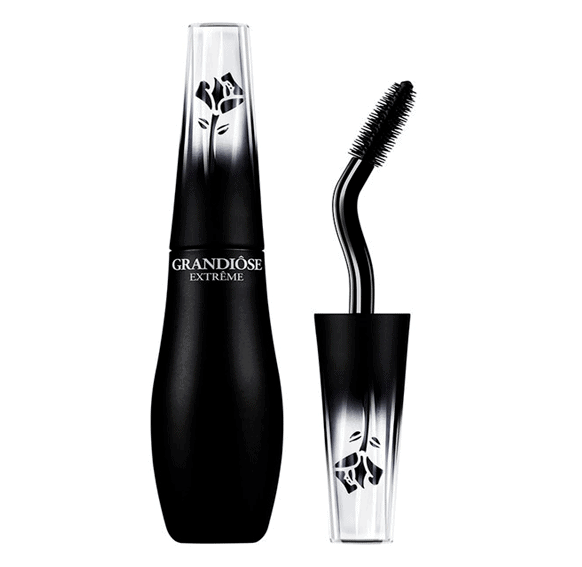 Price: $32
Amazon star rating: 3.7 out of 5 stars
We love Lancôme! They're without a doubt one of the best brands when it comes to celebrated mascara formulas. This makeup house has produced some of the best eye makeup the wedding industry has ever seen.
If you want to pull out all the stops for your wedding day, then this swan-neck wand won't disappoint. This unique brush is perfect for accessing every lash (even the trickier ones in the inner corner of your eye). It's ideal if you're looking for a mascara that increases length, lift, and volume.
This formula's quick drying, which is fabulous if you're applying your makeup yourself. It drastically reduces the chances of smudging your mascara while you finish fixing the rest of your beauty regimen.
There's nothing worse than having to redo a smokey eye! Plus, you'll be pleased to hear this formula contains fewer waxes which is one of the reasons the pigment is so beautifully intense.
Last but not least, if you're worried about brittle lashes, this mascara is ideal. The ingredients include rose-cell extract that keeps your eyelashes both supple and hydrated.
Don't believe how great this product us? Check out the results of this study:
3% – of users claim the shape of the wand allows for easy application.
5% – of people said that the mascara didn't flake.
2% – of users said they felt their lashes were well defined.
91% – of users said they thought they were able to coat their lashes from root to tip.
7. M.A.C Cosmetics Extended Play Gigablack Lash Mascara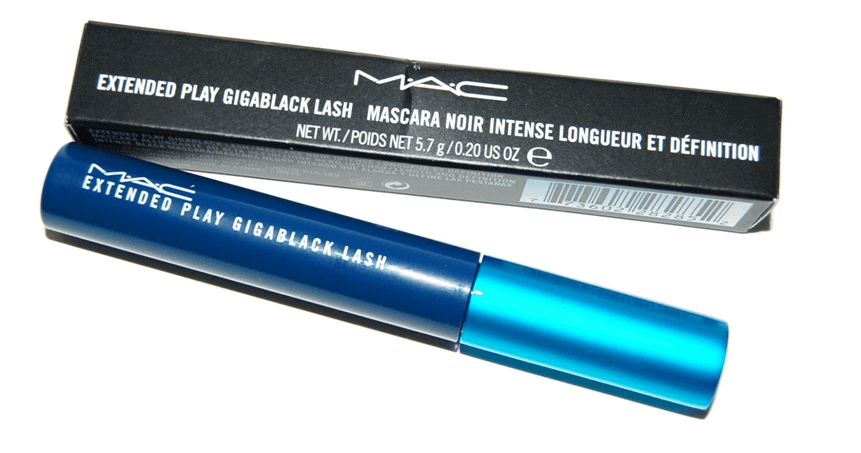 Price: $18
Amazon star rating: 3.9 out of 5 stars
We agree the brush on this mascara looks a little small in comparison to the other mascaras on this list. However, some brides prefer the smaller brush because it enables them better precision as they coat their lashes.
Its lightweight applicator makes it easy to apply, and the formula ensures its smudge proof for up to 16 hours, no matter how humid the climate!
8. Urban Decay Cannonball Ultra Waterproof Mascara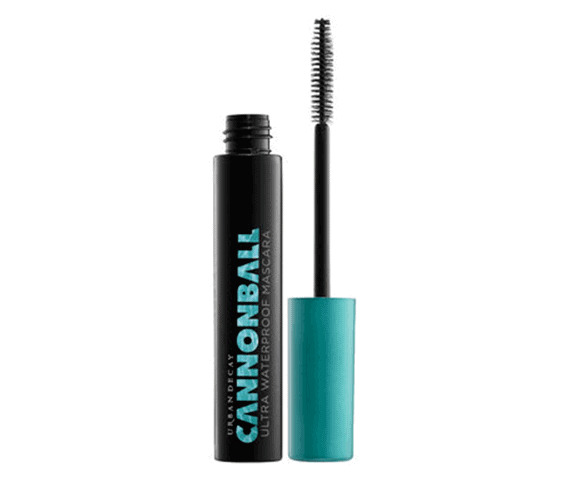 Price: $20
Amazon star rating: n/a, not available on Amazon
If you're on the hunt for a mascara that feels light on your lashes, then we thoroughly recommend this one. This mascara is excellent if you have smaller eyes because it's delicate formula helps ensure your eyelashes aren't weighed down. It is perfect if you want to look wide-eyed, and awake on your special day.
Additionally, this high-quality Japanese formula uses a light gel that's been tested in plenty of environments including both the ocean and sweaty gyms. So rest assured your mascara will stay put no matter the weather!
9. Tarte Lights, Camera, Splashes Waterproof Mascara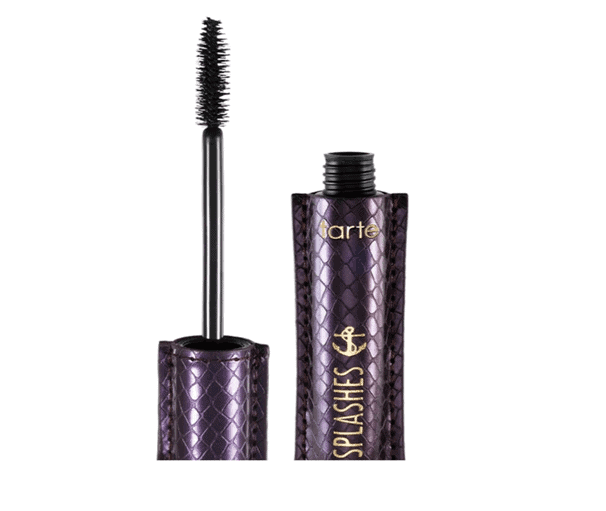 Price: $23
Amazon star rating: 3.9 out of 5 stars
You've probably come across this classic mascara before, and for a good reason- it's fabulous! Yes, it volumizes, lengthens, curls, and conditions and provides long-lasting results, for fluttery lashes that'll go the distance.
10. Eyeko London Sport Waterproof Mascara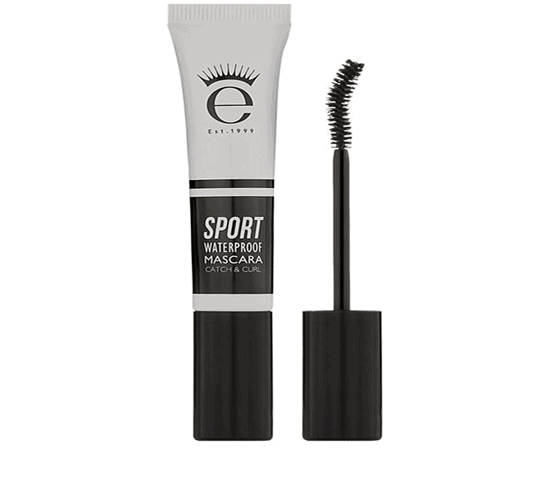 Price: $26
Amazon star rating: 3.8 out of 5 stars
For those of you who don't know, this particular make of mascara was designed for women who wanted to look their best at the gym. So, logic suggests that if it can withstand some of the most intense workouts, you should be good to go for your wedding day!
Not only is this formula practical but it also lengthens and defines every single lash.
You can thank the fabulous shape of the brush for its easy application. It goes a long way to covering each lash from base to tip so you can rock a full and evenly coated set of lashes.
Final Thoughts
Really and truly, you can't go wrong with any of the above mascaras. Like we've already said, it all depends on what you want the mascara to do and what your budget is.
We suggest buying a few of these before your wedding and sampling them. That way you'll know you're 100% happy with your choice.
P.S: If you enjoyed this blog post we're confident you'll also love this feature we published: How To Choose Your Wedding Makeup Artist. Enjoy!
*These prices are based on different stores and websites and will vary depending on where you purchase your mascara.
Recommended Reads: