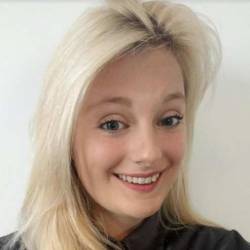 Latest posts by Rosie Greaves
(see all)
Many congratulations on your upcoming anniversary!
Whether you're celebrating your first anniversary or your 61st, you should always make an effort to put a smile on your wife's face.
Let's face it, there's nothing more romantic than reminiscing about your wedding and cherishing the beautiful memories you've shared with one another, and anniversaries are the perfect excuse to do exactly that!
So, get your wife a thoughtful gift and start your special day as you mean to go on.
Our Favorite Wedding Anniversary Gift Ideas for Your Wife
If you're stumped or lacking creative inspiration, don't worry, because that's where we come in. Throughout this blog post, we're going to reveal to you our favorite gift ideas.
Trust us, you can't go wrong with these suggestions. So, without further ado, let's dive in!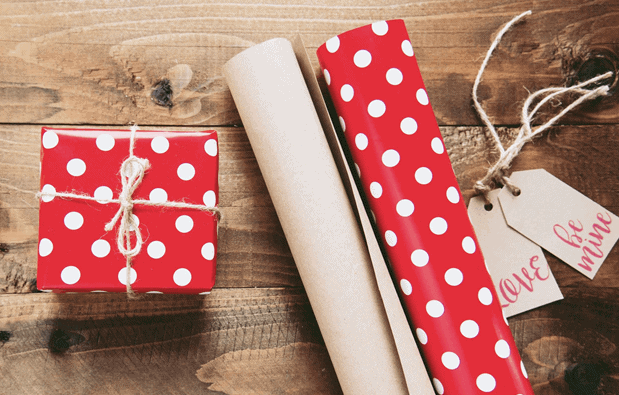 1. An Experience Day
More and more couples are opting to go on experience days together, rather than exchanging traditional gifts. We love this idea; it's the perfect way of breaking the mold if you're stuck in a gift-giving rut.
Think about this for a second, has your wife ever said she wants to try something or visit somewhere, but has never got round to doing it?
If you can't think of anything, feel free to take inspiration from the suggestions below:
Hot air ballooning
A spa day
Wine tasting
A day trip to somewhere of historical or cultural interest
Dinner at a famous or celebrity endorsed restaurant
The beauty of giving an experience day is that there's something for everyone. You're bound to find a present that suits both your budget and your wife's interests. Whether you want to take her away on a luxury holiday or, go out for a romantic afternoon tea, you can make it happen!
Just think outside the box and consider the kind of activity your wife would really enjoy and appreciate. There's nothing better than creating special and treasured memories with one another!
Check out the following sites and see what experience days they have on offer: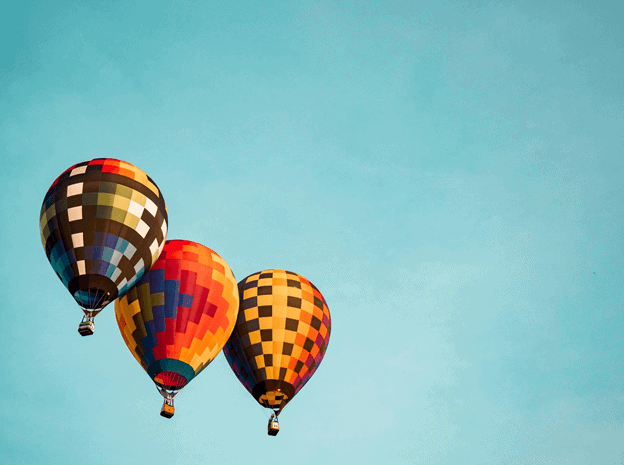 What Year Is It?
It's not just landmark anniversaries that have a special name. You know the kinds, silver, gold, ruby, etc. In fact, each and every wedding anniversary has a unique title! So, head over to Google and see what your anniversary is called.
Then, you could give a gift relating to it- how cool is that?! There's a good chance your wife won't be expecting you to put so much time and effort into getting her such a thoughtful anniversary present, so it'll be a perfect surprise!
Here are a few anniversary titles to get the ball rolling:
First anniversary: AKA Paper
Second anniversary: AKA Cotton
Third anniversary: AKA Leather
Fourth anniversary: AKA Linen
Paper Anniversary Ideas
These gift ideas are perfect if you're sharing your first anniversary together:
A beautifully engraved notebook
A scrapbook filled with photos of all the good times you've shared together (try and pick ones from your first year of marriage).
A romantic message in a bottle.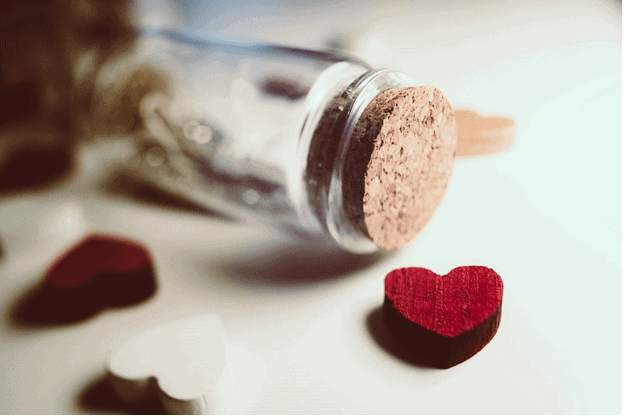 Cotton Anniversary Ideas
Thinking of gift ideas that relate to cotton can be a little tricky. Here are a few suggestions that'll hopefully point you in the right direction:
Matching his and hers bathrobes.
Personalized cushion covers.
Cotton flowers (these are arguably better than 'real' ones because you can keep them forever!)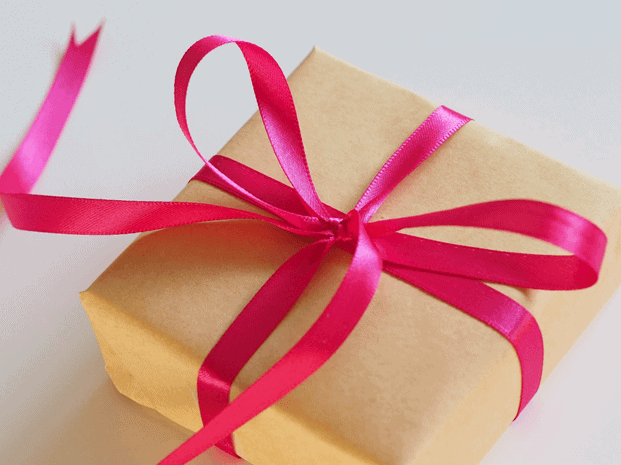 Leather Anniversary Ideas
This anniversary lends itself perfectly to all manner of beautiful gifts. If you don't agree with leather on an ethical level, that's no problem. Just search for the faux leather equivalent. These days there are plenty of high-quality look-a-likes that'll work just as well.
A handbag crafted by her favorite designer
A beautiful wallet
The pair of shoes in the store window she's commented on, a million times!
Top Tip: leather is used to make all sorts of clothes and accessories so take note of any hints she's given you, especially on the run up to your wedding anniversary!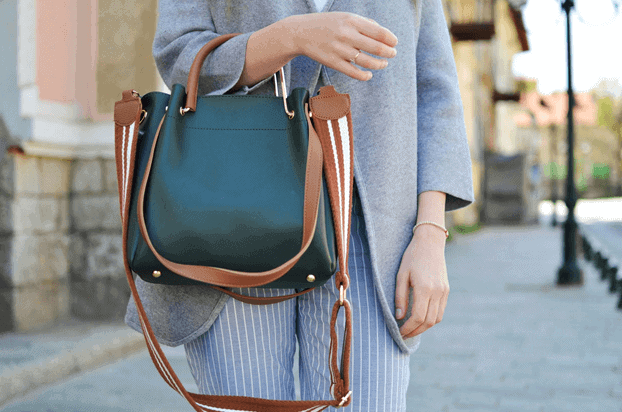 Linen Anniversary
Last but not least, we come to the linen anniversary. Here are some of our favorite ideas:
A customized linen jewelry-roll: this is the perfect place for her to stash away her accessories.
A framed linen map: Pick a place that holds a special place in both of your hearts. Perhaps where you first met? Or, where you had your first kiss?
You could create a CD with all of her favorite songs and put it inside a linen CD case.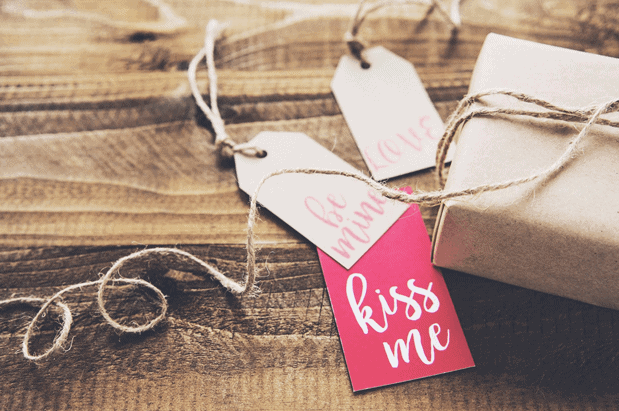 A DIY Hamper
A homemade hamper is a perfect solution if you're short on cash. With this gift idea, you have full control over how much you spend, which means you can still craft something thoughtful without blowing the budget!
All you need is a box or basket. Then, just fill it with all her favorite goodies.
Top Tip: Try and source a container that matches her favorite color. Trust us, she's sure to appreciate the extra time and effort you've gone to personalizing the hamper!
Once you've got the shell of your hamper ready, stuff it full of pretty tissue paper. Not only does this improve its presentation, but it'll help protect any fragile gifts. Now, all you need to do is make a list of her favorite things and pop them inside.
Here are a couple of goodies we're sure she'll love:
A mini bottle of her favorite tipple
A sweet smelling candle
Her favorite candy
Does she like chutneys or preserves? If so, use min jars, they're super cute!
Bath bombs
Hand lotion from her favorite beauty brand
A photo of the two of you
You get the idea!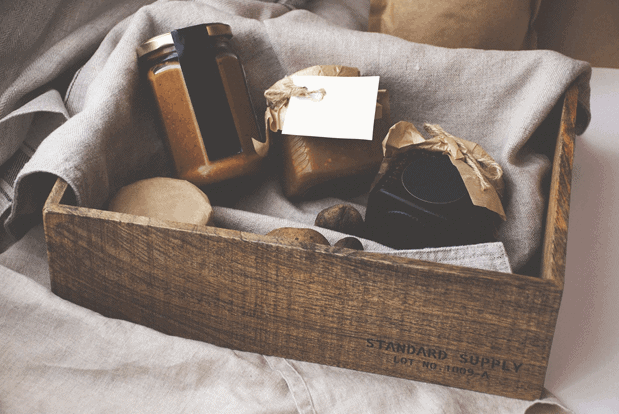 If in Doubt…
If you aren't keen on any of the above suggestions, don't worry. If in doubt you can always fall back on personalizing something that'll mean a lot to her. Nowadays, you can buy virtually anything and have it customized to make it extra special.
Firstly, you need to ask yourself whether you want to buy her something practical or sentimental?
If you're leaning more towards a practical gift, then think about the things she enjoys doing. For example, is she an avid gardener? If so, you could get personalized gardening tools? Or, maybe she's a culinary genius, and loves cooking new recipes? If that sounds like your wife, then a personalized chopping board might be more the ticket.
There are tons of options out there, you just need to do your research and find a gift that best suits your wife.
If you want to give her something more traditional, then perhaps jewelry or a photo frame, with a beautifully customized message? Chances are, she'll love that!
These suggestions are just a few of the many products out there. For more inspiration be sure to check out the sites below. They have a ton of fabulous customizable gift ideas: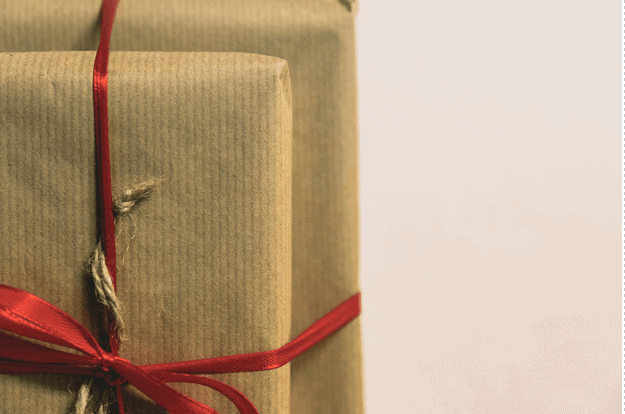 How About Adding a Little Something Extra?
In addition to figuring out your wife's 'main present,' you'll probably want to do something a little extra to pad out your anniversary gift. Especially, if you're celebrating a milestone!
So, we've come up with a few ideas that'll help you inject a little romance into your special day. These gestures are perfect for complimenting your anniversary present, and will help ensure your anniversary is a day to remember.
Grab a pen and paper and write her a love letter. If you're not the romantic type, this is bound to mean the world to her. We can almost guarantee she'll cherish this note for years to come.
Then as part of your letter, write the alphabet down the side of the page. Next to each letter, put something that means a lot to your relationship. For example, A- Apple Tree (where you had your first kiss).
This is such a fun and easy way of crafting a thoughtful love letter, and it'll show your wife how much you value your relationship with her.
Here are a few sentimental things you could include:
Where you first met
Your first-holiday destination
The name of your favorite restaurant
The title of your 'go to' box set
Where you went on your first date
We suggest noting down your ideas before writing your letter, that way you're more likely to get it right first time!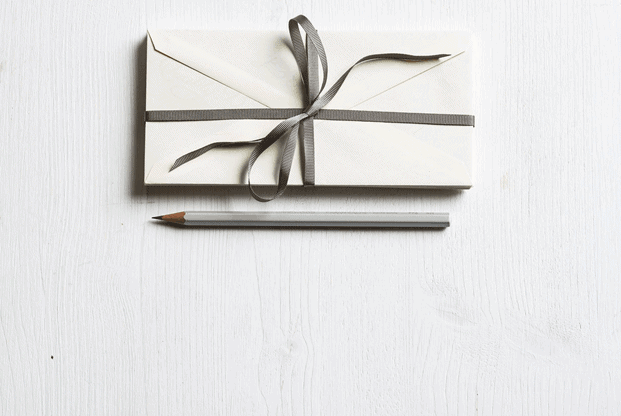 Writing a love letter can sometimes feel a little daunting (and we get that, there's no judgment here!). Sometimes, finding the right words can be a struggle (even with our alphabet idea). The last thing you want to do is write something that sounds strained.
If you're worried about that, don't be, because she'll probably love it because you've made an effort. However, if you're looking for a less intense alternative, this is the perfect solution.
Instead, of a long letter, you could write a few compliments on post-it notes, and leave them around the house. This is sure to make her day!
Try starting a few of the notes with; 'One of the reasons I love you is…'.
If you have any in-jokes with your wife, this is the perfect opportunity to have a laugh with her, as well as communicating why you're genuinely thankful for all the things she does.
Here are a few locations around the house you might want to leave them:
Her bedside table
Her dressing table
The Fridge
The kettle
The bathroom door
Think about all the places she'll see them, and go crazy!
If you feel that either a love letter or these post-it notes are too soppy for your style, then perhaps you'd be more comfortable re-creating your first date. This is so romantic, especially if you surprise her! There's nothing more beautiful than taking a walk down memory lane with your spouse. Use this as a chance to remind yourself of all the reasons you fell in love with each other.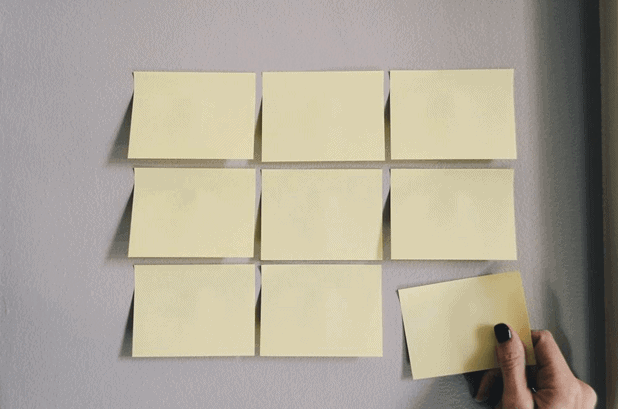 Wedding Anniversary Gift Ideas for Wife – Final Thoughts
At the end of the day, you know your wife better than anyone else. With a little thought, you're bound to buy her a gift that blows her away. We hope you found these ideas useful!
P.S. if you liked this blog post, we're confident you'll love this feature: Best Prime Day Jewelry Deals for 2018: Deals on Rings, Necklaces, and Watches. Enjoy!