The amount you spend on your wedding rings will have a variety of independent factors – some cultural, others traditional, and even some based on personal preference. Whichever price range you are in the market for, it is advised to have a general knowledge of the factors that place into a rings price.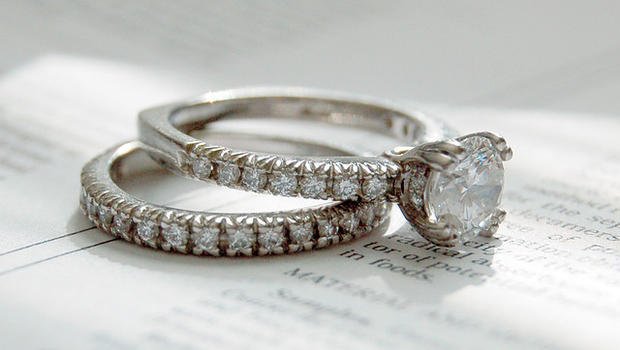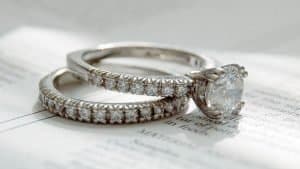 ---
Engagement Rings
We'll start at the natural starting point: the engagement ring. What makes an engagement affordable? Well, that's a complex answer that largely starts at the value of metals and stones used to make it. Silver, for example, will typically run a smaller bill than 14k gold; however, unlike 14k gold, silver will demand upkeep in years to come. It is important to weigh all the factors against one another to avoid surprise future costs or the dilemma of finding yourself on the receiving end of a big deal.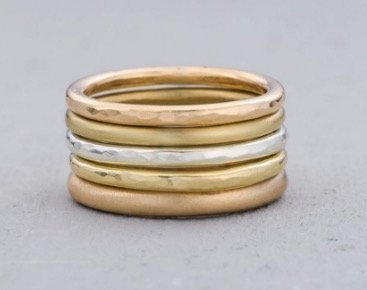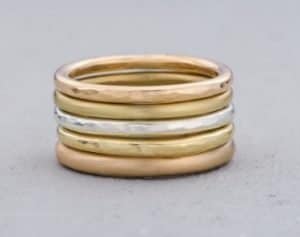 ---
$0-$500

This is the price range for silver, 10k gold and rose gold rings – all of which are durable, sustainable and delicate. Due to the affordability of these metals, it is important to conduct research on the retailer from which you will be buying to ensure high quality workmanship. With 10k gold, you will want to note the width and weight of the ring to ensure quality sustainability. While the sterling silver rings may be a less hazardous sale than the gold rings, an important to be aware of the extra attention they will need as a result of their inferior durability. A good option that mixes the best of both worlds is palladium – a precious metal that doesn't demand you to sacrifice quality and beauty for affordability. Unfortunately, palladium is harder to find than its gold and silver counterparts, but it is worth the hunt. To read the full article on rings in this price range, click here.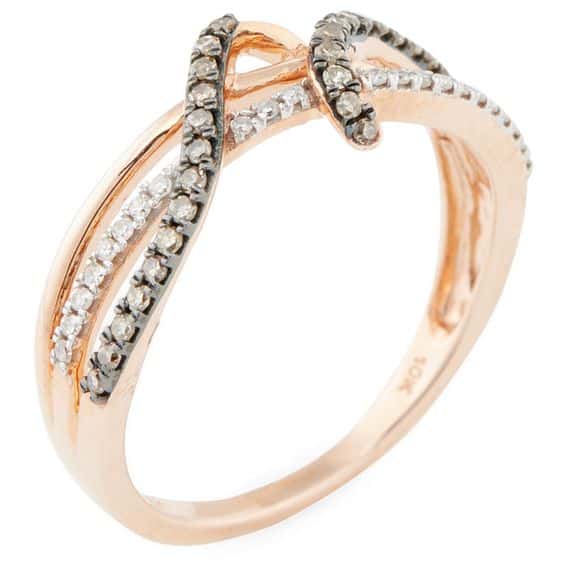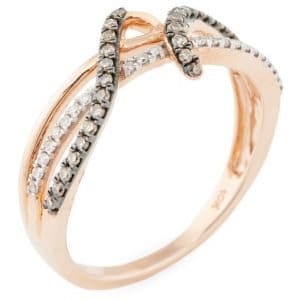 ---
$500 – $1,000

An engagement ring in this price range will afford you a higher quality stone and more durable metals. A 500-1000 dollar engagement rings allows the customer to purchase 14k gold. 14k is less likely to face fraudulent abuse, though not impossible so still make sure you are shopping with a reputable retailer. 14k gold is also more durable than its 10k counterpart and requires less upkeep than silver. A ring in this price range leaves more room for variety in choice of stones and designs – to read all the stunning combinations that can be obtained with a $1,000 budget, click here.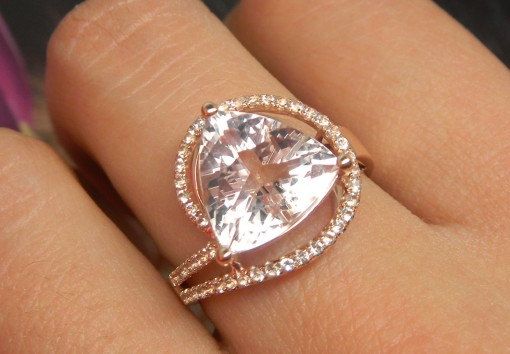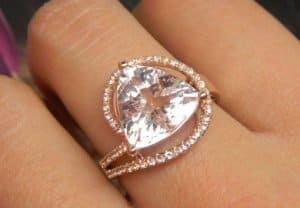 ---
Used engagement rings

If you've read the two aforementioned articles and are still desiring something *more*, a pre-owned, gently used engagement ring might be your answer. There are dozens of resources for purchasing used engagement rings, some of which are as close as your fingertips. Websites such as idoandnowidont.com house a variety of beautiful, high-quality rings with a significant price cut. For a full list of used engagement ring resources, as well as the inherent risks and rewards of making second risk purchases, click here.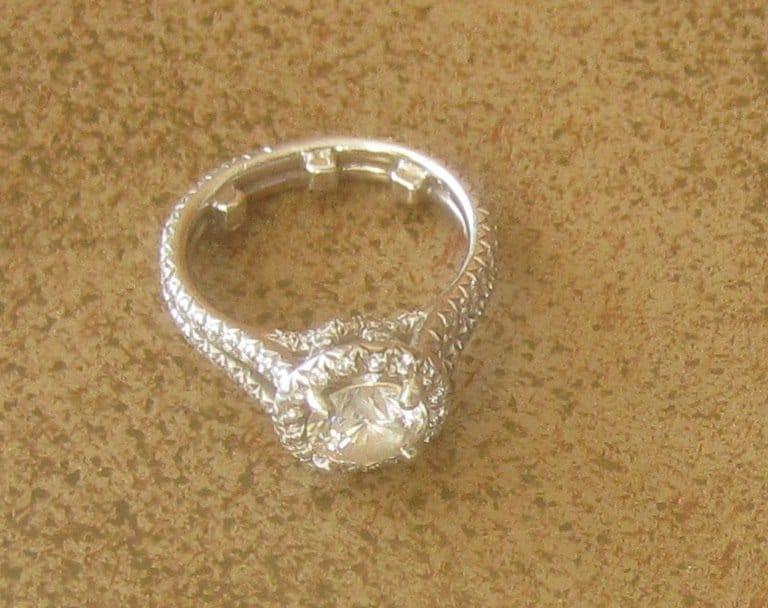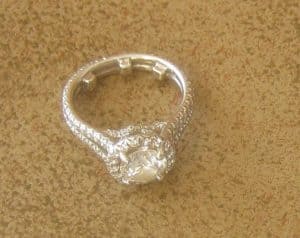 ---
Diamonds!
Not a fan of the diamonds you're seeing? No problem. In addition to the hundreds of thousands of beautiful used engagement rings, you can also consider the option of purchasing a nexus diamond or a composite diamond stone. Nexus Diamonds are diamond simulates – they are virtually identical to real diamonds in appearance and an untrained eye wouldn't be unlikely to spot the difference. Composite diamond stones, on the other hand, are diamonds – these are small diamonds set together to create the image of a big diamond. Composite diamond rings also allow for intricate designs on an affordable budget. For more on faux-diamonds and affordable diamond rings, click here.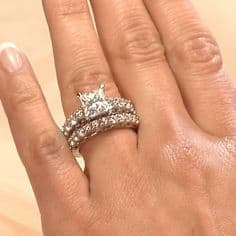 Diamonds can also be found at discounted rates based on the grade of the cut, color, and clarity of the stone. Simply knowing the value of these grades can mean thousands of dollars in savings – to learn more about the three C's, and other tips and tricks in finding discounted diamonds, click here.
Ultimately, foregoing your diamond dreams or precious metals will be the factors that save you the most money. A band made out of tungsten, titanium or wood can save you hundreds when compared against silver, while gemstones make a wonderfully unique and affordable substitute for diamonds.
While they require a little more research and digging, affordable engagement rings can surpass the beauty of those that triple in cost while remaining affordable and budget friendly.
---
Affordable Wedding Rings
Just like engagement rings, the options for affordable wedding rings are endless.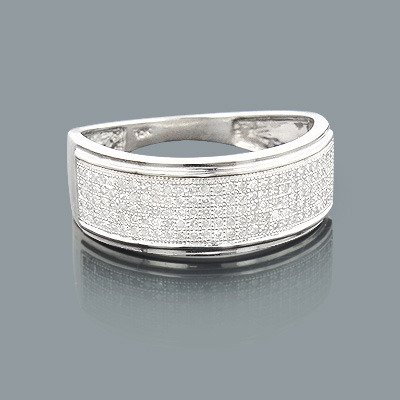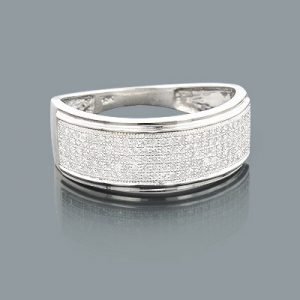 ---
For the Guys
Male wedding bands are often cheaper than their female counterparts due to their simplicity. Well, guys, you don't have to sacrifice your style to save. Innovative ring materials and unique designs create winning combinations that are easy on your eyes and your checkbook – hey, it's your big day; you deserve to get what you like at a price you can afford. For more information on tungsten, titanium and wood rings, and how they'll individually affect your day to day lifestyle, as well as your wallet, click here.
---
Inexpensive Wedding Rings
I bet you thought you were in the clear with the engagement ring – nope! Remember all that talk about 10k and 14k gold, silver and palladium? We get to do it again, but in relation to wedding bands instead of engagement rings. You'd be surprised that wedding bands are more affordable than engagement rings and offer a wider selection for comparable costs. If you want to learn more about the costs associated with wedding band material, the positive and negative attributes of said materials, and our pointers on shopping for these rings, we've got what you're looking for right here.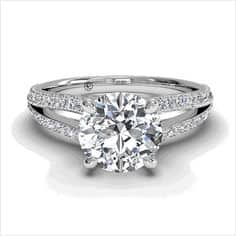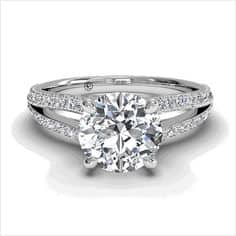 ---
Used Wedding Rings
I know, buying a used anything in scary – but let me tell you, it doesn't have to be. Buying a used wedding ring can allow you to buy a beautiful wedding band at a rate that, otherwise, may not have been a plausible purchase. For our recommendations on where to purchase the best used wedding bands, as well as tips and tricks to ensure a successful and affordable buy, follow this link.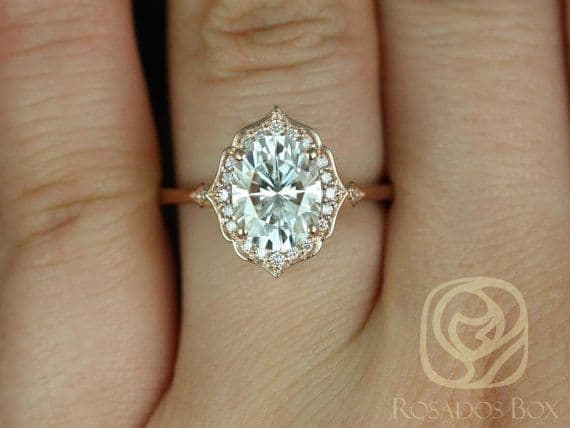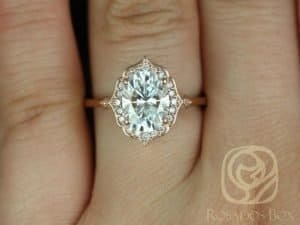 ---
Antique Wedding Rings
There's an indescribable when you're wearing an antique on your finger – almost as though the rich history of the ring encompasses your knowledge. Unfortunately, antiques wedding rings often come with outrageous prices – but what if that weren't always the case? Would an antique wedding band be on your radar at the right price? Tap this link for an array of useful information on antique wedding bands, including a carefully compiled run down of possible eras, a comprehensive list of reputable vendors and a rundown of our tips for shopping.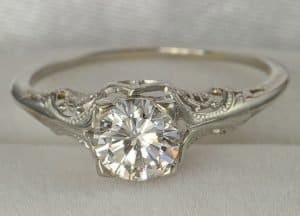 ---
Just a Little Extra
1. Unfortunately a lot of untrustworthy retailers will try to convince the budget oriented shopper that their only option is a gold or silver plated, copper, or brass ring – that isn't even marginally true. Through reading the array of articles above, and remaining diligent in your search, you'll prove those naysayers wrong with a high quality ring that you won't regret.
2. Sales, clearance and used rings are wonderful options for bling in a budget – but go into buying amazing rings at a low cost with caution. Only purchase from reputable dealers that will guarantee their products, offer refunds and exchanges, provide your with diamond certifications, and allow you the opportunity to get the ring you buy inspected by a third party jeweler.
Many people will tell you that a price too good to be true probably is – we disagree. It is our belief that, within reason, a high quality ring can be purchased at an affordable price with a little research and due diligence.
If you scored and awesome deal on your engagement or wedding ring, we want to see them!  Show your affordable rings off and give us your amazing tips and tricks in the comment section below.