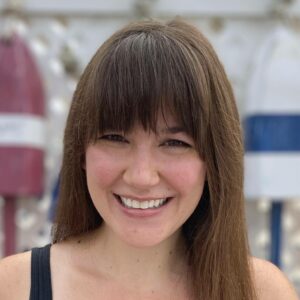 Latest posts by Lauren Vigdor
(see all)
Blue Nile already has a huge selection of great jewelry at affordable prices, but one of the best things about the online jewelry retailer is that they often run sales and promotions, adding deeper discounts to their everyday prices. While no one can foresee the future, looking at past Blue Nile sales can help to predict sales that might repeat again this year.
Although they're known for their engagement rings, Blue Nile also has a huge selection of other fine jewelry, many of which go on sale regularly throughout the year and are perfect for people on a budget.
Bottom Line Up Front
Blue Nile tends to have their largest sale of the year around Black Friday/Cyber Monday, but they run promotions and offer discounts year-round.
The best way to stay informed about promotions is to follow Blue Nile on social media and join their email list, though if you're in the market for engagement jewelry, it may not be worthwhile for you to wait for a sale before you propose. These items are rarely if ever discounted. For more detailed information, and upcoming sale predictions, read on!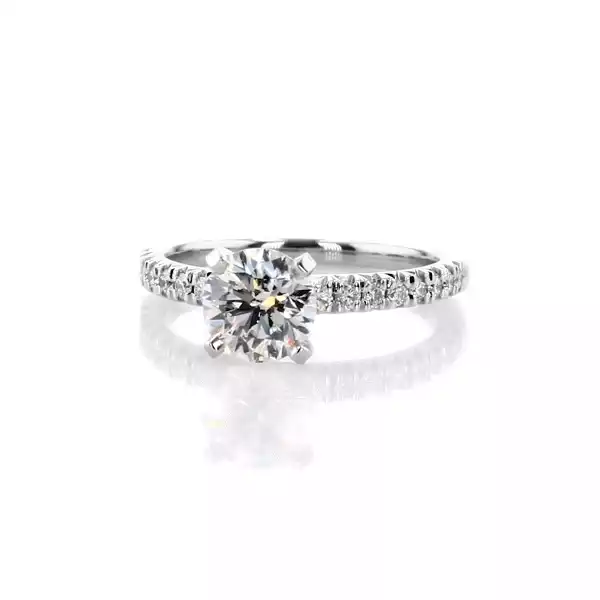 Build Your Own Ring | Blue Nile
Create a beautiful ring in just 3 steps: Choose from thousands of certified diamonds, pick your style from our large collection, and complete your ring (Plus free, insured shipping on every order).
Start Now!
We earn a commission if you click this link and make a purchase at no additional cost to you.
Best Times to Buy Jewelry
Traditionally the best times to buy jewelry, regardless of where you are purchasing it, tend to be the month or so leading up to the holidays, and the summer months.
Many people purchase jewelry as holiday gifts, and Black Friday (and Cyber Weekend) are some of the biggest shopping days of the year. Despite this almost guaranteed business, jewelry merchants tend to further incentivize shoppers to choose them over their competitors by offering deep discounts during this time.
The summer months are generally the slowest for jewelry sales. They're furthest away from the major gift-giving holidays. For that reason, jewelry merchants will often try to boost sales by offering discounts and promotions.
Sales on Diamonds are Rare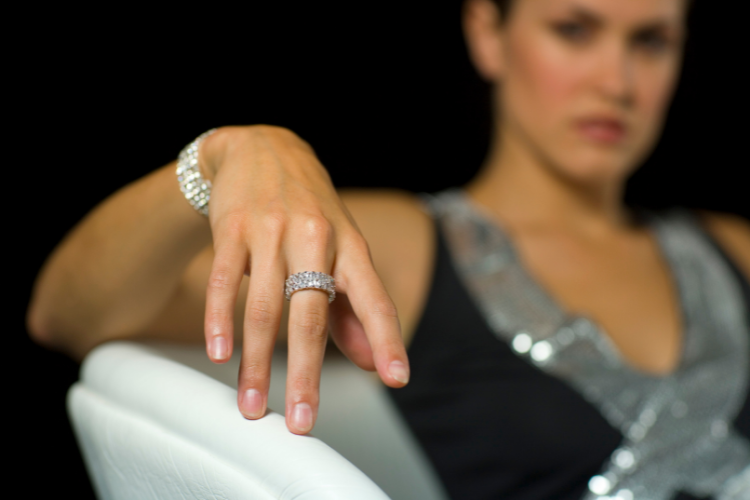 Generally speaking, loose diamonds rarely go on sale, and if they do it won't be for a huge discount. Diamond merchants operate on slim margins as it is, and the market is pretty tightly controlled. The Rapaport Price List, published weekly, is commonly used by diamond merchants to set prices. Competition within the industry makes it difficult to raise prices too far beyond those set on the list.
If you're shopping for an engagement ring, you're much more likely to find a discount on the setting than on the diamond, though occasionally ready to ship diamond jewelry will be discounted.
A Word to the Wise
Be wary of sales that seem too good to be true. If a diamond is deeply discounted there's a good chance that it is an inferior product, or that the merchant has already jacked up the price just to offer the discount.
What is Blue Nile?
Established in 1999, Blue Nile is a predominantly online diamond and jewelry retailer (though they do have brick and mortar showrooms across the country.) Their low overhead allows them to offer fine jewelry at competitive prices. They deal in ethically sourced loose diamonds and diamond jewelry, lab-grown diamonds, and gemstone jewelry.
They only use responsibly sourced metal, and their diamond experts receive no commissions, which means they won't try to upsell you. This combined with their huge variety of options makes them an extremely popular source for jewelry and diamonds.
What is Usually on Sale?
Non-engagement jewelry

such as

earrings, pendants,

and

tennis bracelets

are often put on sale.

Sometimes Blue Nile will offer discounts on

engagement ring settings

, though diamonds are still full price.
What Normally Isn't on Sale?
Because profit margins are so slim, Blue Nile won't offer discounts on

loose diamonds

.

Blue Nile generally doesn't offer discounts on traditional

engagement rings, but they will on occasion have sales on other gemstone rings

or discounts on engagement ring settings.

Wedding bands

are often excluded from sales on Blue Nile, but select styles will occasionally be discounted.

Sales do not apply to

design-your-own

jewelry.

Most sales are also not applicable to

designer brands, such as ZAC by Zac Posen.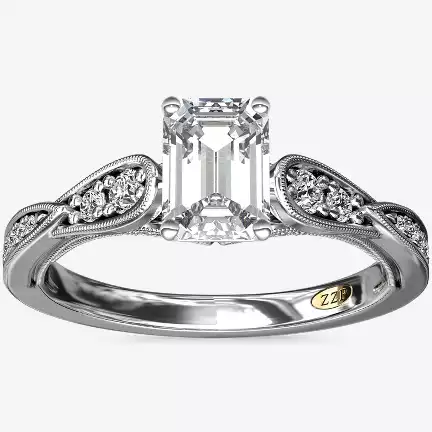 Zac Zac Posen Engagement Rings | Bluenile
Posen has a unique way of using emerald-cut diamond side stones to elevate the look of the center diamond. Shop his collection at Blue Nile to find a ring that will never go out of style.
Check Prices
We earn a commission if you click this link and make a purchase at no additional cost to you.
Holiday Sales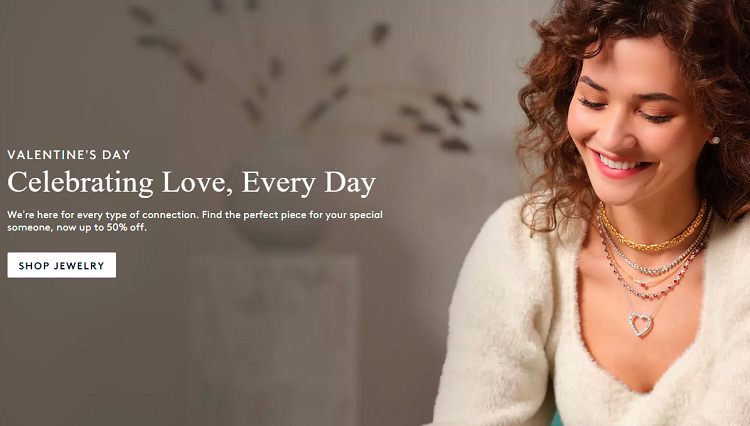 Black Friday/Cyber Monday
The weekend from Black Friday to Cyber Monday (sometimes called "Cyber Weekend" by online retailers) is one of the biggest shopping weekends of the year in the United States.
Stores will often offer deep discounts to shoppers looking to get a jumpstart on their holiday shopping, and Blue Nile is no exception. Black Friday/Cyber Weekend sales usually begin in the days leading up to Black Friday, and generally run for at least a week.
Blue Nile will often offer discounts of up to 50% off select jewelry pieces, such as earrings, gemstone jewelry, or tennis bracelets. Discounts will usually be made available in the form of a promo code that will be sent out via the Blue Nile mailing list, posted on their social media, and can be found on their website under bluenile.com/discounts.
Be forewarned, popular shopping days often mean that pieces tend to sell quickly, so if you've got your eye on something in particular you may want to jump on it or run the risk that it will be snatched up by someone else.
Christmas/New Years
Look for sales on Blue Nile starting on Christmas Day and running through the end of the year. They generally offer up to 50% off select jewelry, even discounting some diamond pieces as much as 20%. They'll often offer some sort of "clearance sale" or "end-of-year sale" around this time.
Valentine's Day
In the weeks leading up to Valentine's Day, Blue Nile will offer sales of up to around 40-50% off certain pieces. Generally, giftable pieces such as earrings, pendants, and the occasional wedding band will be on sale.
Mother's Day
Mother's Day is another big jewelry gifting holiday. In the past Blue Nile has offered discounts and giveaways to help celebrate Mom.
Seasonal Sales
In addition to their public holiday sales, Blue Nile will often run other sales throughout the year.
Winter
Blue Nile will often offer a "winter discount" of up to 40% off in the interim between their Black Friday and Christmas sales.
Spring
While Blue Nile has run spring seasonal sales in the past, they're less of a guarantee than some of their other sales, which have occurred annually for several years running.
Summer
Anniversary Sale
One of Blue Nile's biggest sales in years past has been their Anniversary sale. Starting at the end of July, they've offered discounts of up to 30% on select jewelry items. They'll also occasionally "open the vault" and offer up to 15% off engagement ring settings. In the past Blue Nile has also run anniversary giveaways of jewelry or gift cards worth up to $1000!
Summer Sale/Summer Celebration Event
In years past, Blue Nile has sometimes run a "summer sale" or "summer celebration event" in addition to their anniversary sale. In the summer months, they'll offer discounts of up to 40% or 50% off select jewelry.
Fall
Throughout most of October and November, Blue Nile may run various sales and promos, such as their "Modern Heirlooms" sale of 2021 or their "Pre Black Friday event." Discounted items tend to be select gemstone jewelry pieces, and you can expect up to between 30 to 40% off.
Discount Codes

Blue Nile offers several types of discount codes for qualified buyers
First Time Shoppers
Blue Nile sends out a regular email with promos, discount codes, and sale previews. It's free to sign up on their website, and they offer $50 off of your first purchase for first-time shoppers just for signing up.
Refer a Friend
If you refer a friend, and they sign up for the Blue Nile email list, you'll each receive a coupon for $100 off your next purchase. Blue Nile offers unlimited invitations for you to share with all of your friends.
Discounts for Qualified Professionals
Blue Nile offers a 15% discount on regularly priced jewelry for those in qualifying professions. You can sign up on their website, and need to verify your status with ID.me.
Some restrictions apply, and not everything is discounted. Loose diamonds, engagement rings, bands, and sale items are among the items not eligible for a discount.
Military Service Members
Members of the Coast Guard, Army, Navy, Marines, Air Force, Space Force, US Public Health, and NOAA are all eligible for a 15% discount. Not only does Blue Nile offer a discount to military service members, but they will also ship to an APO, FPO, or DPO free of charge.
Who qualifies?
Active Duty

National Guard

Reserves

Veterans

Retirees

Military Spouses

Surviving Spouses

Immediate Military Family Members
Medical Professionals and Nurses
Qualified medical professionals are eligible for a 15% discount on regular-priced jewelry.
Who qualifies?
Doctors

Nurses

Dentists

Dental Assistants

Physician Assistants

Certified Medical Assistants

Chiropractors

Psychologists, Therapists, and Clinical Counselors

Clinical Technicians

Registered Dietitians

Diagnostic Medical Personnel

Respiratory Therapists

Physical/Occupational Therapists

Physical/Occupational Therapy Assistants

Licensed Clinical Social Workers

Pharmacists
First Responders
Active and retired first responders may be eligible for a discount.
Who qualifies?
Law Enforcement Officers

Firefighters

Emergency Medical Technicians

911 Dispatchers (ID.me states for select offers only)
Educators
Qualified educators can receive 15% off their purchase.
Who qualifies?
Classroom Teachers (PreK-12)

Principals and Assistant Principals (PreK-12)

School Employees (PreK-12)

College/University Professors

College/University Adjunct Faculty
Government Employees
Government workers are also eligible for a 15% discount on regular-priced jewelry. Status must also be verified through ID.me.
Blue Nile offers a 15% discount to enrolled college, graduate, and trade school students. Status must be verified through UniDays.
Discounts for Wire Transfers
Blue Nile offers a 1.5% discount for purchases over $750 made via a "wire transfer" or "credit transfer." Select "bank wire" as your method of payment and follow the steps to electronically transfer funds from your financial institution to Blue Nile. Just note that some financial institutions may charge a fee for wire transfers. Make sure you check your bank's policy before proceeding.
Giveaways
Every once in a while Blue Nile will offer a promotional giveaway on a piece of jewelry. The best way to hear about these promotions is through their social media, especially instagram, where they will provide links to enter into drawings. In the past, Blue Nile has done social media giveaways in conjunction with other events and holidays, such as Mothers Day or their Anniversary Event.
Other Ways to Save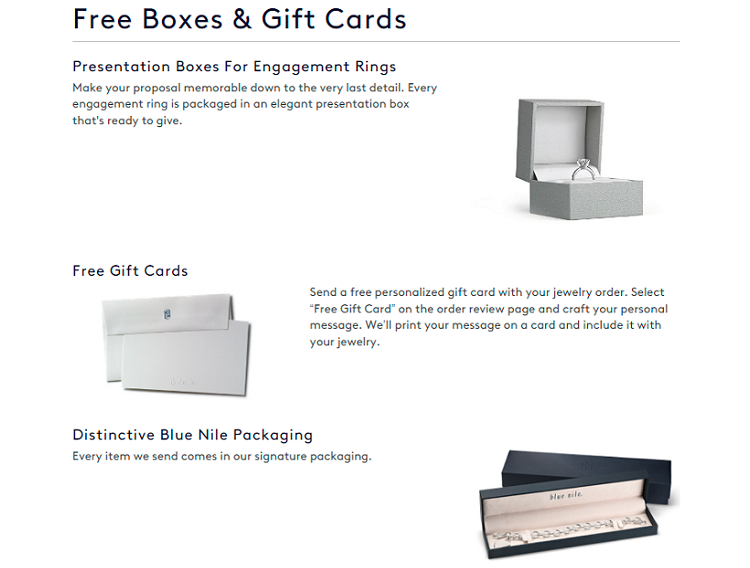 Shopping the

sale section

is a great way to save on jewelry with Blue Nile. Click the "sale" link in the drop down menu under "jewelry" for hundreds of discounted items, including pendants, rings, and birthstone jewelry.

There is an

under $100

section in Blue Nile's jewelry drop down menu that lists all their most affordable jewelry pieces.

Blue Nile offers a

diamond price match

guarantee. If you find a GIA graded diamond that is comparable in quality for a lower price than one on their site, you can contact them to inquire about matching the price.

Blue Nile offers

free shipping

on every order.

Technically it's not going to save you any money over the course of your lifetime, but the Blue Nile

diamond upgrade program allows you to exchange a natural, colorless, GIA certified diamond for a credit of 100% of its original value towards a new qualifying diamond worth at least twice the amount of your original diamond.

Blue Nile offers

financing

options with their Blue Nile credit card, which allows you to pay for your purchase over time. Be wary of high interest rates that go into effect once the promotional period ends.

Groupon

will often offer promo codes and coupons for Blue Nile jewelry.
Where to Find Discounts
The best way to score discounts on Blue Nile is to sign up for their

mailing list

. Enter your email address on the bottom of their home page and receive promo codes and exclusive early access to deals.

Blue Nile's

social media accounts are another great place to find out about sales and promotions. After their email list, Instagram, Facebook, and Twitter

are the next place they advertise special offers.

It can be difficult to navigate from the home page, but

bluenile.com/discounts

will list current discounts and promo codes available to the public.
Pros and Cons of Shopping Blue Nile's Sales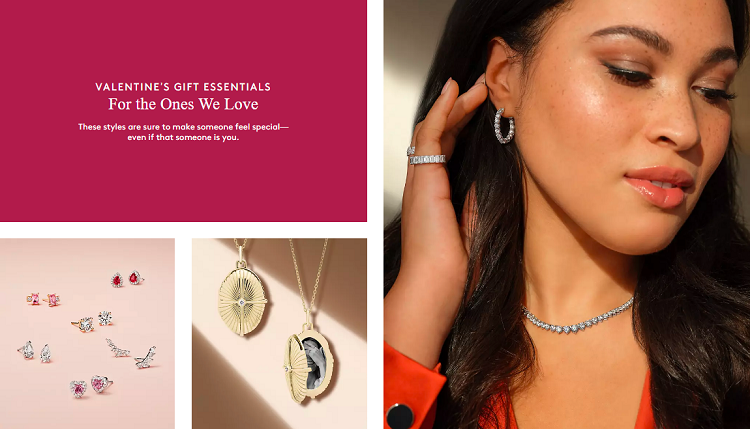 Pros
You may find some items deeply discounted by up to 50% off.

Sales and discounts are offered pretty frequently, giving you plenty of chances to save.

If you're looking for something that isn't too specific, say a pair of earrings to give as a gift rather than the perfect engagement ring, there's a very good chance you'll find something suitable at a discount.

Sales tend to run close to all of the major jewelry gifting holidays, such as Christmas, Valentine's Day, and Mother's Day, making them a convenient way to save for these events.
Cons
You might be tempted to purchase something that isn't quite what you were looking for, just because it's on sale.

Waiting for a sale doesn't guarantee you'll be able to purchase what you're looking for at a discounted price. Some items, such as loose diamonds, rarely if ever fall within the terms of a sale.

Shopping popular sales runs the risk of someone snatching up a piece you've had your eye on before you have a chance to purchase it.

Promo codes can't be combined, so choose whichever one offers you the biggest discount.
FAQs
Question: What Month Does Jewelry go on Sale?
Answer: Jewelry stores often have sales in November and December, around Black Friday and the holidays, and again in the summer during the slower season.
Question: Is Blue Nile a Good Deal?
Answer: Because they are able to operate with low margins, and because consultants don't receive a commission (and therefore won't try to upsell you) Blue Nile is a very affordable option for engagement rings and other jewelry. 
Question: Does Blue Nile Negotiate Prices?
Answer: Blue Nile won't negotiate prices per se, but they do offer a price match guarantee. If you find a comparable diamond to one on their site for less money, they will try to match its price. 
Question: How Often Does Blue Nile Have Sales?
Answer: Blue Nile will always have some items on their website listed at sale prices. They usually run promotional sales several times a year, and offer year-round discounts for qualified individuals. 
Question: Does Blue Nile Sell Real Diamonds?
Answer: Yes, Blue Nile sells real diamonds. They sell both lab-grown diamonds, and diamonds that are ethically sourced and adhere to the standards set by the Kimberley Process.
Question: How Can We Save on Blue Nile?
Answer: There are several ways to save on Blue Nile! Sign up for their email list to receive exclusive discounts and promotional offers, check out their sale section, and if you're qualified apply for one of their many discounts for professionals or students. 
Question: Does Blue Nile Have a Rewards Program?
Answer: At this time Blue Nile does not have a frequent shopper rewards program, but they do offer exclusive deals to people on their mailing list. 
Final Thoughts
You can expect to find a number of ways to save on Blue Nile year round, but their biggest sales of the year happen during the Black Friday and Cyber Monday events. Beyond that, their Summer Anniversary Sale, the period between Christmas and New Years, and leading up to both Valentine's day and Mother's day are your best bets for shopping a sale.
If you're looking to score an engagement ring, however, you may not want to bother waiting for a sale. Diamonds and engagement jewelry are almost never discounted. You may be better off planning and saving and purchasing a piece you love when you feel ready, and stick to shopping sales for all your non-engagement jewelry needs.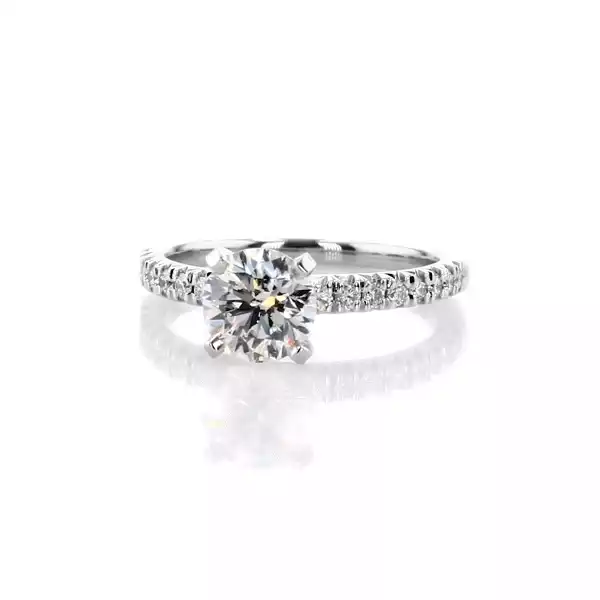 Build Your Own Ring | Blue Nile
Create a beautiful ring in just 3 steps: Choose from thousands of certified diamonds, pick your style from our large collection, and complete your ring (Plus free, insured shipping on every order).
Start Now!
We earn a commission if you click this link and make a purchase at no additional cost to you.