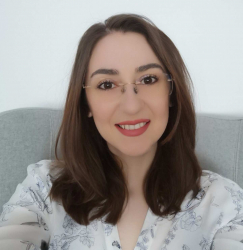 Latest posts by Alexandra Gavrilescu
(see all)
Before searching or purchasing engagement rings and diamond jewelry online, you should first gather as many details as possible about the vendors.
Still, this will be a complex and time-consuming process that requires you to go through dozens of articles or reviews to discover collections, customer support, shipping policy, payment options, prices, and more.
To save you from all that trouble, I have created this comparative review of two of the most popular jewelry retailers on the market: Whiteflash and Blue Nile.
In this comprehensive review, you will find both of these vendors' main characteristics and, by the end of the article, you will be able to make a more informed buying decision.
Main Differences Between Whiteflash vs Blue Nile
The main differences between Whiteflash vs Blue Nile are:
Whiteflash offers the Idealscope imagery, whereas Blue Nile doesn't have actual photos of all their precious stones;
Whiteflash has diamonds in-stock which increases the company's prices a little bit, whereas Blue Nile is able to apply more competitive and affordable prices because they don't have in-stock diamonds;
Blue Nile has a diamond selection of more than 100,000 items, whereas Whiteflash only has around 33,000;
Blue Nile ships its products in elegant yet simple packages, whereas Whiteflash prefers impressive packaging.
Whiteflash vs Blue Nile Compared – Brief History
Whiteflash
Whiteflash has a diamond engagement ring selection of over 33,000 pieces. The company was established in 2000, in Houston. Due to its elite quality jewelry, the manufacturer has known a steady increase in popularity. You will even find super ideal diamond princess cuts at Whiteflash.
Comparable to Blue Nile, Whiteflash also has a physical showroom where clients can try on designer engagement rings and see the precious stones themselves. So, it works great both ways: for people who want to purchase these products online as well as for those individuals who want to go to a brick-and-mortar location.
According to the jeweler's representatives, Whiteflash has a unique quality certificate called the ISO 9000 TQM. Only a few other jewelry stores in the world have achieved this certificate (certified diamonds).
One major advantage that Whiteflash has and which makes it stand out among its competitors is represented by the vendor's in-house team of jewelry experts and trained diamond professionals. All these consultants received credits and certifications from some of the biggest diamonds labs on the globe.
The selection of engagement rings exceeds 100,000 items. Blue Nile was launched in 2006 but the business idea started under a different name back in 1995.
Mark Vadon, the creator, was motivated to develop his own jewelry business after a bad experience during an engagement ring (diamond ring) purchase. The company's headquarters are located in Seattle.
In Mark's opinion, the online jewelry selling industry (online diamond marketplace) was more than ready and in need of real innovation. Their online jeweler business model praises itself as a revolutionary one. Blue Nile representatives say that all their diamonds, although provided at a great value, are of high quality diamond options.
To deliver all the things they promised and make sure they meet or exceed their clients' expectations, the vendor has created a team comprised of skilled and passionate jewelry experts and diamond professionals. Apparently, their engagement rings are handcrafted and they only buy and resell diamonds that come from ethical sources.
Whiteflash vs Blue Nile Compared – Collection Review
Whiteflash Diamond Selection
All the products sold by Whiteflash are cutting-edge in terms of durability and quality. On their website, you will distinguish four different diamond selections:
Ideal cuts (A Cut Above®) – you will only find this ideal cut diamonds category at Whiteflash. No other vendor sells it. This category's diamonds must meet certain strict quality conditions and standard requirements. They feature an almost perfect profile when we talk about proportions, cut, angles, and light performance. These stones must have perfect hearts and arrows included patterns and they must, by all means, be photogenic;
Premium selection – these diamonds have the GIA's certification of Triple Excellent precious stones. They have premium features and the pattern of the stone displays a hearts-and-arrow pattern. The only thing that differentiates the Premium collection from the Expert selection is the fact that the second option comes with more in-depth cut quality analysis;
Expert selection – the stones included in this category have almost obtained the title of A Cut Above® but they failed to pass a few of the technical requirements that the company applies for its top brand diamonds;
Virtual selection – all the above categories are in-stock, on the vendor's in-house inventory. Still, Whiteflash also markets precious stones that are available as a virtual selection. These items are sourced from the jeweler's worldwide network of suppliers.
Our Pick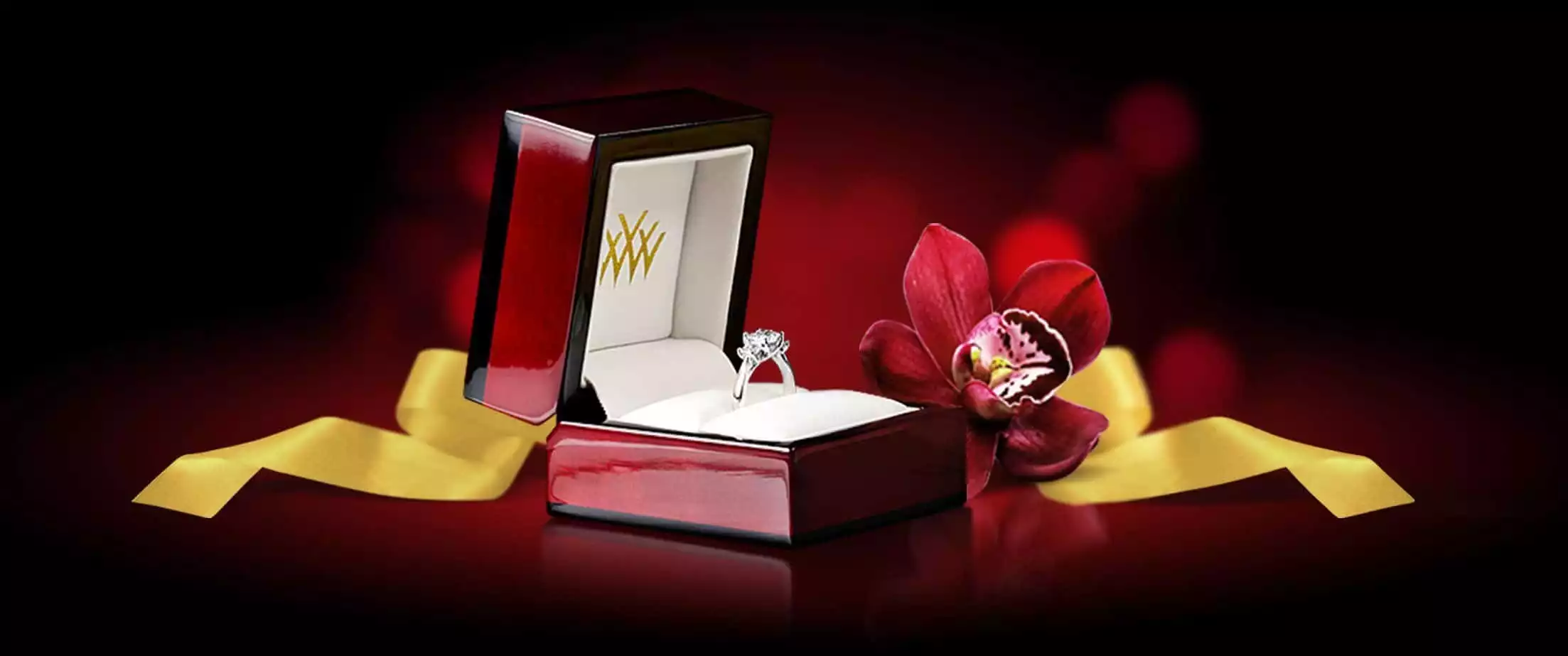 Why Whiteflash is better
Whiteflash is one of the BEST online jewelry retailers I've used. Best in class support, knowledgeable staff, great return policy and an easy to use website. They promote ethicially sourced diamonds and have the credentials to back it up!
Check prices
We earn a commission if you click this link and make a purchase at no additional cost to you.
Blue Nile
Compared to Whiteflash, Blue Nile provides a much wider selection of diamonds (over 100,000). All of them are GIA-graded. At first glance, it appears that the company's most comprehensive collection is the Round Diamond shape diamond category.
Nevertheless, you will find plenty of appealing options in all the other categories as well. The heart-shaped stones are some of my personal favorite ones.
Astor by Blue Nile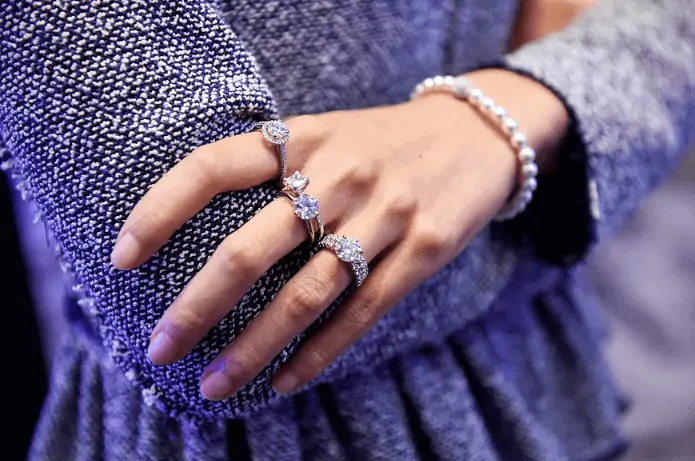 This is the vendor's signature cut collection, being the jeweler's high-end diamond category. All the stones included in it come with exact specifications. The products are GIA-certified and GemEx-examined in terms of light performance. According to the brand's employees, only 1 in 1,000 precious stones make it to the Astor collection.
The Astor by Blue Nile selection comprises diamonds with mesmerizing brilliance due to the stone's specific proportions. Pieces of the diamond are perfectly removed to acquire an optimal brilliance level.
Whiteflash vs Blue Nile Compared – Website Walkthrough
Whiteflash
A business' website is the first thing an online potential client sees so Whiteflash, being aware of that, created a bold and eye-catching yet elegant platform. There are darker tones emphasized by red touches which boost the overall chic and neat look while also helping the products to stand out more.
Moving on, the site's navigation and design are also user-friendly and intuitive. The menu bar featured on the homepage provides streamlined navigation. There are also a couple of drop-down secondary menus where you can find useful information such as diamonds availability, company services, and educational details. Therefore, you can find out what you need with just a few clicks.
All the details regarding their products are carefully and clearly displayed and they made sure not to overload the pages by uploading too many images or too much useless content. You can also access the website directly from your phone because it is a mobile-friendly platform.
You will find what you're looking for by using the left sidebar navigation menu and then filtering your desired characteristics. Whiteflash's diamond search tool allows you to browse through the company's diamond categories: virtual selection stones, A Cut Above ideal cuts (ideal cut diamonds / super ideal cut), Premium select, or Expert selection. All the elements of a product are provided in detail. For instance, you will read about cuts, inclusions, clarity, design, structure, engagement ring setting, and more.
Blue Nile
Blue Nile's website is also simple and appealing. It features a straightforward design with clear information and user-friendly menus. The background is a simple white one while the dominant color is represented by shades of blue with just a touch of beige.
Right from the start, on the homepage, you will be able to browse through the brand's main menu, located in the top part of the page. There, you can search for diamonds, based on their shape, create and customize your own engagement ring, look for wedding bands and infinity rings, or search for any other piece of jewelry, from bracelets to necklaces.
So, to create the ideal ring for your taste and preferences, you must first select your desired diamond in terms of cut, shape, size, and clarity. You are in for a treat due to the brand's wide range of options. More in-depth filters will let you personalize the stone when it comes to fluorescence, symmetry, depth, polish, and more. However, these are highly technical aspects which can confuse the client, in which case, I strongly recommend you to contact the vendor's customer support.
Once the diamond selection is completed, you must opt for a specific ring setting. Again, you will encounter a lot of filters that allow you to personalize the ring any way you want. For example, most clients like to choose their preferred precious metal (platinum, yellow gold, white gold, etc.), the number of carats (14 or 18), size, width, style, etc.
Whiteflash vs Blue Nile Compared – Payment Methods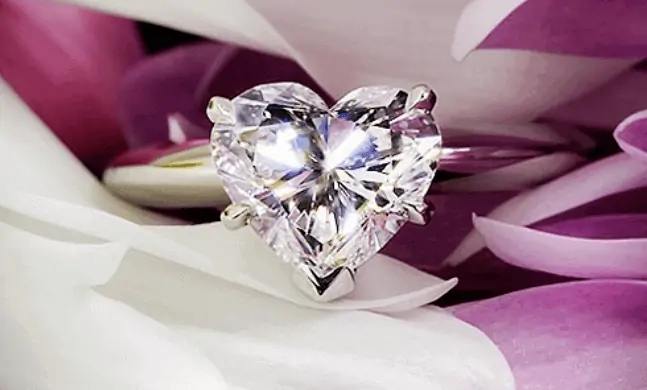 Whiteflash
The company offers free shipping worldwide via FedEx because their clients come from all over the globe. Based on their clients' location, Whiteflash offers the following payment options:
For customers who're located in the US or Canada, the vendor accepts bank wire transfers, PayPal, and payments made through MasterCard, Discover, Visa, and American Express credit cards;
Clients outside of those two countries can only pay through wire transfer;
In certain situations, credit cards issued in one of the following countries might be accepted: Australia, Singapore, the UK, and New Zealand.
Whiteflash Financing Options
Whitefish also offers the possibility to pay for an engagement ring through their financing program. Basically, you're able to cover the cost in installments. All the payments are done through Affirm which seems to be a fair, transparent, and flexible service.
Blue Nile
US customers can easily pay using credit cards while, for all other clients who live outside the United States, the best payment alternatives are either PayPal or wire transfer. Here are all the possible options you can choose from:
If you make the payment through one of the following transfer methods, you will receive a discount of 1.5% to any order: bank wire, telegraphic transfer, or international money transfer;
Another option that comes in handy for US clients is via credit card. The company supports MasterCard, Visa, and China UnionPay (when applicable). Other card issuers are also welcomed but they will have some restrictions, though: Discover, JCB, AMEX, and Diners Club;
If your purchase's value remains under the sum of $15,000, then you can use PayPal to cover the cost. At the same time, your order mustn't include a Gift certificate in order for the company to accept a PayPal payment;
AliPay is another payment method but it only applies to orders that are shipped to China.
Blue Nile Financing Options
In my humble opinion, you should never start a new chapter of your life in debt but, if you truly want to buy a special engagement ring and you're short on cash, Blue Nile got you covered. All you have to do is check their financing program. There are two available options:
If you complete the payment in 6 months, one year, or 18 months, you won't have to pay any interest to your installments. However, you should know that the 18-month period applies only if the total cost of the ring your purchase exceeds the value of $2,000. The one-year option works great for any product above $1,500;
If you choose to cover equal monthly payments over a period of a maximum of 60 months, the company requires you to also accept an ARP of 9.99%.
Whiteflash vs Blue Nile Compared – Pros and Cons
Whiteflash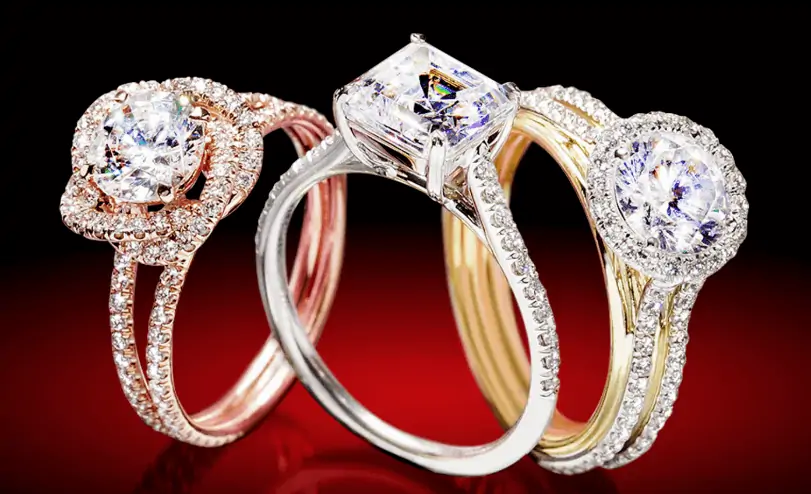 Pros
The existence of the ideal cut is a truly amazing advantage;
It is an award-winning jeweler;
Plenty of useful details and videos can be found on the website;
No extra charges on returns and shipping;
It is a socially responsible company.
Cons
There's no lifetime warranty;
You will only find round and princess cut selections;
Their virtual inventory has a limited number of available items.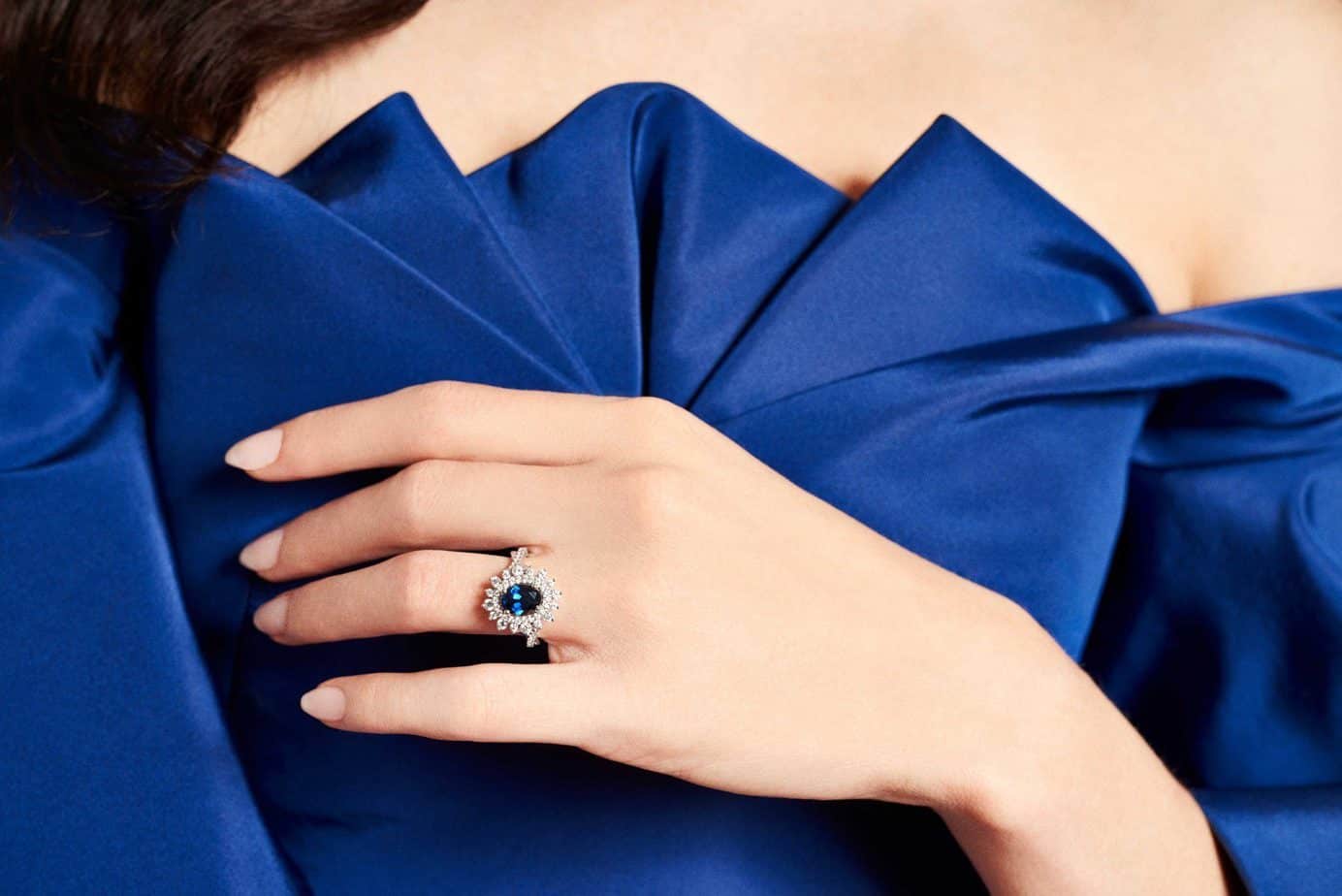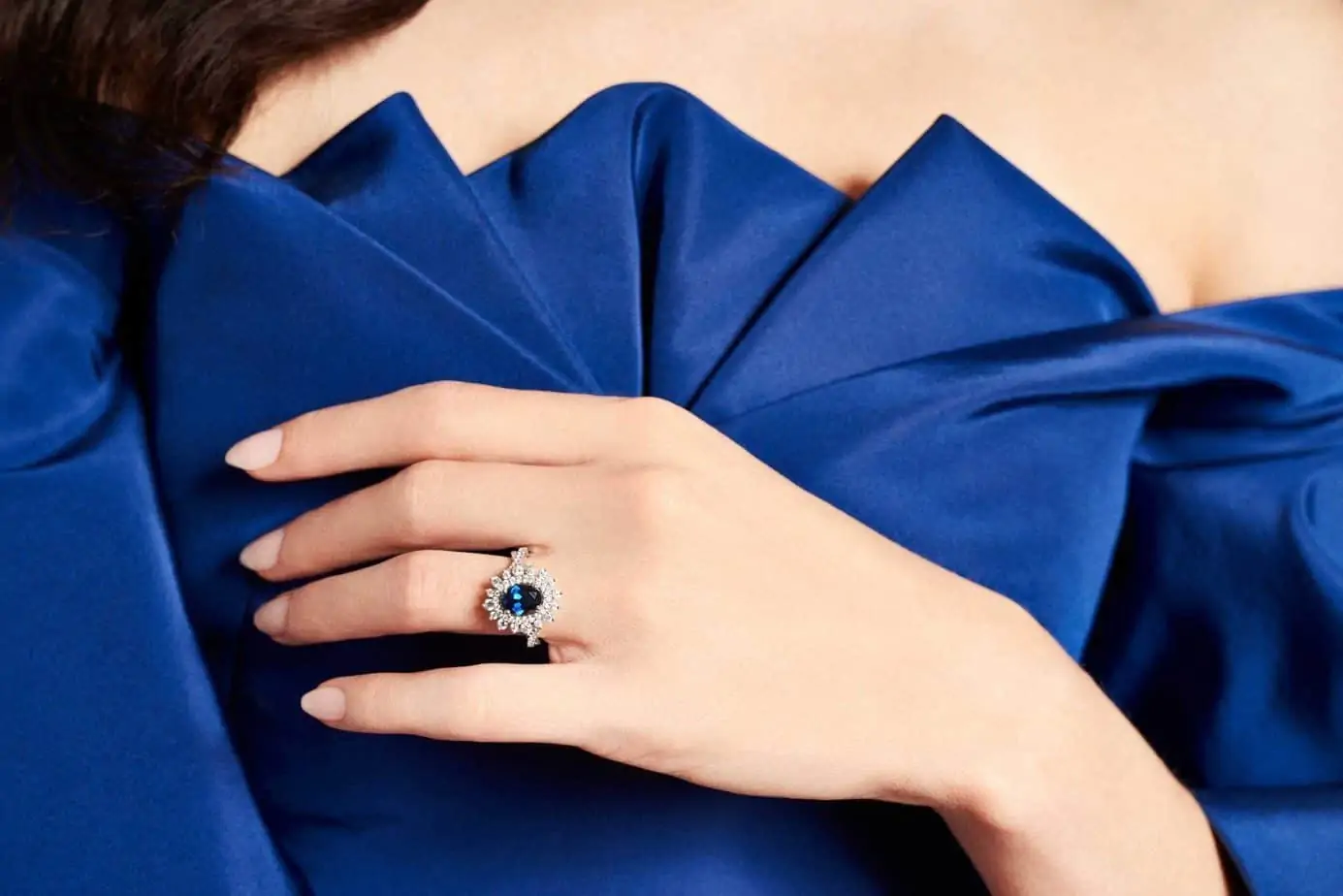 Pros
All diamonds come with a lifetime warranty;
Clients receive free insurance on returns and shipping;
High-quality diamonds at pretty affordable prices;
There's a diamond upgrade program you can benefit from;
If you use the wire transfer payment option, you will get a 1.5% discount.
Cons
You won't find HD photos for all their diamonds;
There isn't a wide variety of setting alternatives to choose from.
Whiteflash vs Blue Nile – Final Thoughts
Both these jewelers are great options to consider when you're looking for an engagement ring. They each have their own advantages and downsides. Whiteflash diamonds go through exquisite quality control. Moreover, the vendor's data is impressive while its customer support is hands-on.
Meanwhile, Blue Nile praises itself with an outstanding diamond selection as well as more affordable prices. They also source all their precious stones from conflict-free areas.
Images source: Brands' Facebook pages
FAQ's About Whiteflash vs Blue Nile
Is Whiteflash a Reputable Jeweler?
Whiteflash is a reputable brand, best known for the company's ideal diamond cut. These stones are subject to extremely high standards. So, yes, Whiteflash is a reliable manufacturer with a very good reputation.
Are Blue Nile Diamonds Good-Quality Stones?
Blue Nile is an appreciated company that offers good-quality diamonds. They even provide 360 videos of all their diamonds on their website.
Does Blue Nile Sell Lab-Created Diamonds?
All the colored diamonds sold by Blue Nile are created by Mother Nature, deep inside the earth. Hence, they are not exposed to any manmade dyeing or artificial coloring methods.
Recommended Reads: