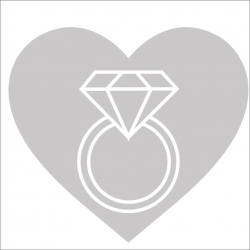 Latest posts by Love You Tomorrow Team
(see all)
It's that time of year again. Time to deal hunt some epic deals on jewelry.
Black Friday was on Friday, November 25th, 2022. Cyber Monday is on Monday, November 28th— Mark your calendars and bookmark this page! We're on the hunt for the best deals on rings, jewelry, and all your favorite accessories!
Here is LYT, I am covering all the latest deals from all of the major retailers. While Black Friday and Cyber Monday deal on jewelry promise to be big, there are many days of deals before and after. This is increasingly becoming the norm.
The problem is that many of these deals are hitting and different times. Some of the deals aren't "real deals" and many of the deals only last for a short period of time.
The following page is a comprehensive tracker for only the best Cyber deals on rings (engagement rings and others), necklaces, earrings, watches, and other stunning gifts for a special someone.
Stay tuned as this page will be frequently updated!
Overall Best Black Friday Diamond Deals & Cyber Monday Diamond Deals
Here's the full tracker for all of the deals I am tracking:
Our Pick
Why I Prefer James Allen
Personally, I love the James Allen 360 degree view customization options. If you want to customize the perfect ring, James Allen is THE best choice with the highest fidelity visuals. Ranked our #1 online jewelry retailer for 2021!
Save BIG With These Deals
Take 30-50% Off Cyber Week
We earn a commission if you click this link and make a purchase at no additional cost to you.
Charles & Colvard Deals: Charles & Colvard – the leading maker of lab created diamonds – is offering $25 off your next purchase with code SAVE25 if you spend more than $200, $100 off with code SAVE100 if you spend more than $750, and $250 with code SAVE250 if you spend $2000+. Deals is LIVE thru the Holidays.
Stella & Dot Deals: Stella & Dot is

offering up to 70% off a wide selection of jewelry here

. Deals are LIVE now.
Jeulia Deals: Jeulia.com is

offering 15% off their ENTIRE site here

. Deals are live right now.
Fred Meyer Jewelers Deal: Fred Meyer has a BIG selection of diamonds, all of which will be

discounted 15% off here

. Deals are LIVE now.
FineJewelers.com Deal: This high quality online jewelry retailer is offering

15% BOTH Black Friday and Cyber Monday here

. Just use code FJCBF2019 on Black Friday OR FJCCM2019 on Cyber Monday.

Sterling Silver Cubic Zirconia Halo Pendant Necklace and Stud Earrings Jewelry Set

Deal: You can currently take 50% off this pairing here.
IGI-Certified 18k Gold Round Cut Diamond Stud Earrings: SUPER DEAL! You can save $116 on these gorgeous earrings!
Sterling Silver Cubic Zirconia Halo Pendant Necklace and Stud Earrings Jewelry Set Deal: Similarly, you can find this pair of necklace and stunning earrings for 50% off at this listing.
Best Bracelet Deals
Stella & Dot Deals: Stella & Dot is

offering up to 70% off a wide selection of jewelry here

. Deals are LIVE now.

Swarovski Women's Infinity Knot Rose-Gold Bracelet: Swarovski always outranges themselves with every new collection they make that is delicate and still looks very elegant and dazzling. Enjoy this beautiful rose gold bracelet while it's 37% OFF right here!

SWAROVSKI Women's Iconic Swan Bracelet: This Swarovski bracelet that features a red swan is an amazing accessory to wear constantly. Right now it's 25% OFF and you can find it here!
Best Necklace Deals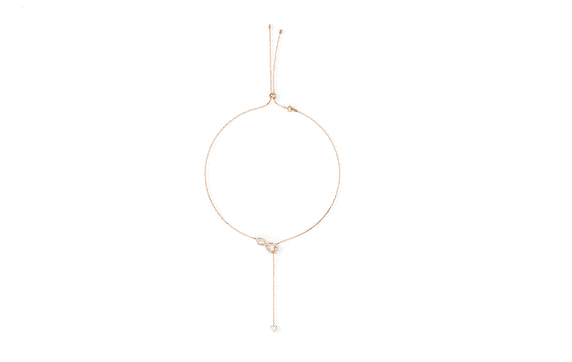 Stella & Dot Deals: Stella & Dot is

offering up to 70% off a wide selection of jewelry here

. Deals are LIVE now.

Swarovski Women's Infinity Knot Rose-Gold Necklace: Swarowski always the greatest elegant necklaces that are eye-catching and breathtaking due to the sparkling crystals that are always present on the piece. This knot necklace with infinity symbol is something every woman needs in her jewelry box, and right now it's 25% OFF, so claim yours while the deal still lasts.

Heart Necklace-14k Gold Plated: Every woman deserves to wear something sparkly and gentle and this heart-shaped gold plated necklace is such a good deal right now at 20% OFF. Find the necklace right here!

SWAROVSKI Women's Further Necklace: I love simple and sparkly necklaces that emphasize the woman's neck and this one really does an amazing job, and it's 25% OFF right now!

Nirvana of Phoenix Pendant: This necklace has a rainbow sparkle, and it has the symbol of luck. The crystals are Swarovski, and right now, this deal is 45% OFF.
Best Earrings Deals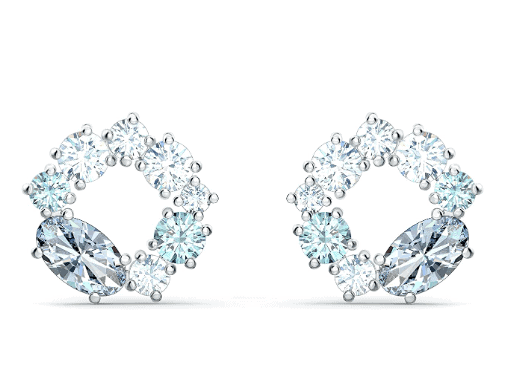 James Allen Deals: James Allen (our favorite online jewelry retailer – including an amazing selection of diamond earrings), is

offering 25% off everything here

! Don't miss this one. Deals are LIVE now.

Kate Lynn Earrings with Swarovski

SWAROVSKI Women's Symbolic Evil Eye Hoop Pierced Earrings: Earrings are always a good style addition, even if you are at work. These evil eye earring set are a very good and fashionable choice and right now, they are 25% OFF.

SWAROVSKI Attract Drop Pierced Earrings: Drop earrings are the best evening choice, so why not get these beautiful drop earrings with a clear crystal color and silver setting? Don't miss the chance and get it at 25% OFF.

Betsey Johnson Carved Flower Medallion and Crystal Gem Drop Earrings: When you are shopping on a budget, this would be the perfect set of earrings to consider, and right now, they are 40% OFF and you can find them here…

Swarovski Attract Circle Stud Pierced Earrings: Swarovski earrings are definitely something every woman should have in her collection, so there are 25% OFF right now, and you should hurry up and get them!

Kainier CZ Hoop Earrings with Cushion Cut: These cushion cut earrings are a very dainty pair that can be worn as an everyday set no matter the outfit. You can find the set discounted at 30% OFF, so hurry up and get it here.

Pearl Earrings for Women: Not every woman enjoys the sparkles, so this is when pearls come as the best replacement. These pearl earrings for women and made of freshwater pearls, and 925 silver setting, so get them here at 28% OFF.
Best Women's Watches Deals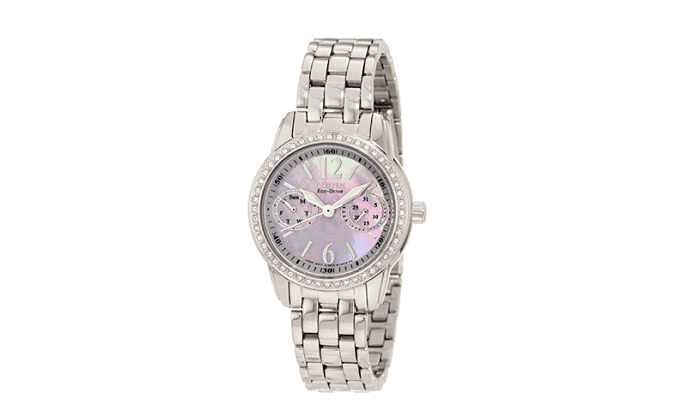 Best Cyber Monday Deals on Jewelry
For elegant wrist swag, check out these deals:
How to Shop Jewelry on Black Friday and Cyber Monday
There are definitely a few hot tips and techniques for getting the best deals. They are:
Stick to Name Brands: Especially with Jewelry, you either want to stick to a reputable retailer and/or stick to a reputable brand ON a generally reputable marketplace like Amazon, Target, etc.. Even on major platforms like Amazon, there can be some less than stellar sellers, so when in doubt, go with something that has 100+ reviews from verified sellers and a public-facing brand selling the item.
Create a List: Don't get tricked by the impulse buys. Make a list of what you would conceivably want to get this season and then watch the relevant verticals for those specific deals. Stick to general specifications, but don't get too picky as to which reputable brand you go with.
Pull the Trigger: When a deal that fits your criteria hits the market on sale, go for it! Even if you think it might go lower. You will drive yourself crazy trying to find the best deal. Better yet, watch pages like this to keep tabs on what's trending.
Happy shopping and stay classy!