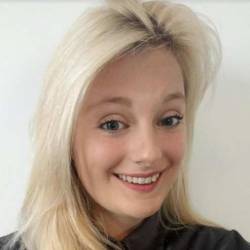 Latest posts by Rosie Greaves
(see all)
WeddingWire and The Knot are two of the best wedding planning resources on the internet. So, it's not surprising our readers want to know which is better.
In light of that, we thought we'd compare these two wedding powerhouses to help you decide which service is best for you.
So, without further ado let's dive on in.
What Should I Look for in a Wedding Website Builder?
As you probably already know, both the WeddingWire and The Knot allow you to create a wedding website, for free!
So, we've reviewed the following features to help you get a better idea of which company offers the best service:
Choice of themes
The standard of their photo galleries
Ease of use
Their RSVP system
The quality of your wedding website URL
However, before we dive into the meat and potatoes of this review, it's worth highlighting there are both pros and cons to each of them, neither is perfect. Our aim is to purely help you decide which of these will best suit your needs.
Choice of Themes
Creating a wedding website that matches the theme of your wedding is pretty important. This is what The Knot and The WeddingWire have to offer:
Great Alternative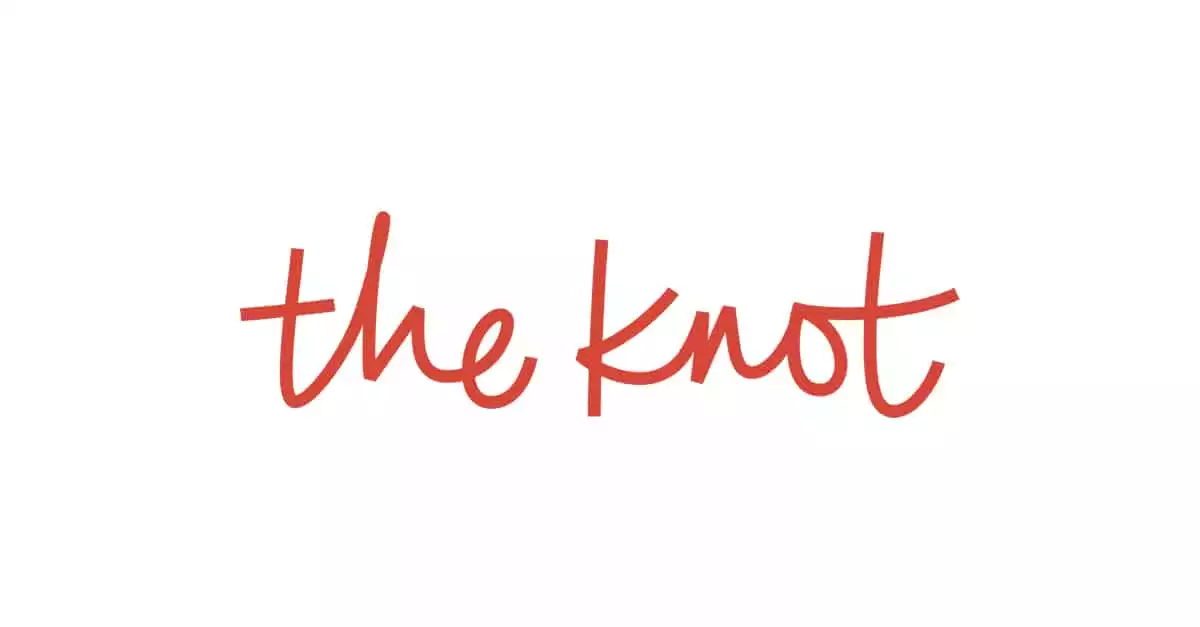 Wedding Registry | The Knot
Get all the wedding help you need. The Knot helps you create your own registry and website. Find vendors and wedding inspiration easily on their site or App!
Start your Registry
We earn a commission if you click this link and make a purchase at no additional cost to you.
All in all, we can't get enough of the themes they have to offer. Their options are excellently designed, and they have over 40 templates to choose from. However, if you're looking for something a little more unique this might not be the best option for you.
The templates are pretty similar to one another. The main difference between the designs are the colors and texts surrounding a central rectangular photo.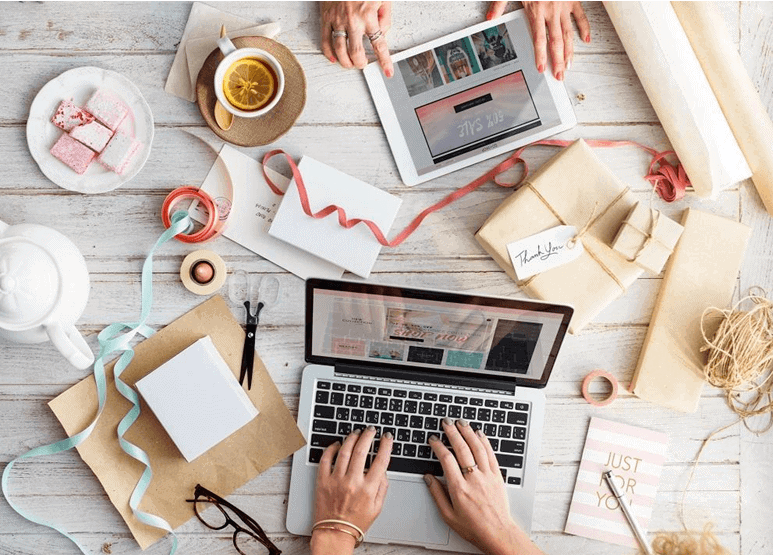 Unfortunately, the background colors and images aren't customizable, so you don't have full control over the aesthetics of your wedding website.
However, all of their themes are mobile friendly, which is perfect for guests who'll need to access your site on the go.
Regarding layout, you'll be pleased to hear there's a drop-down menu available. This where you're able to structure all the essential information your guests need to see. You can even include a page to showcase your gorgeous engagement photos!
Plus, you can integrate your wedding registry, so you don't have to give your wedding guests a separate link to access it.
This makes the process way less confusing. Being able to provide your guests with all the info they'll need for your special day, in one place, is such a godsend.
WeddingWire
Similar to The Knot, the WeddingWire provides a ton of designs (over 120 templates), all of which are mobile friendly.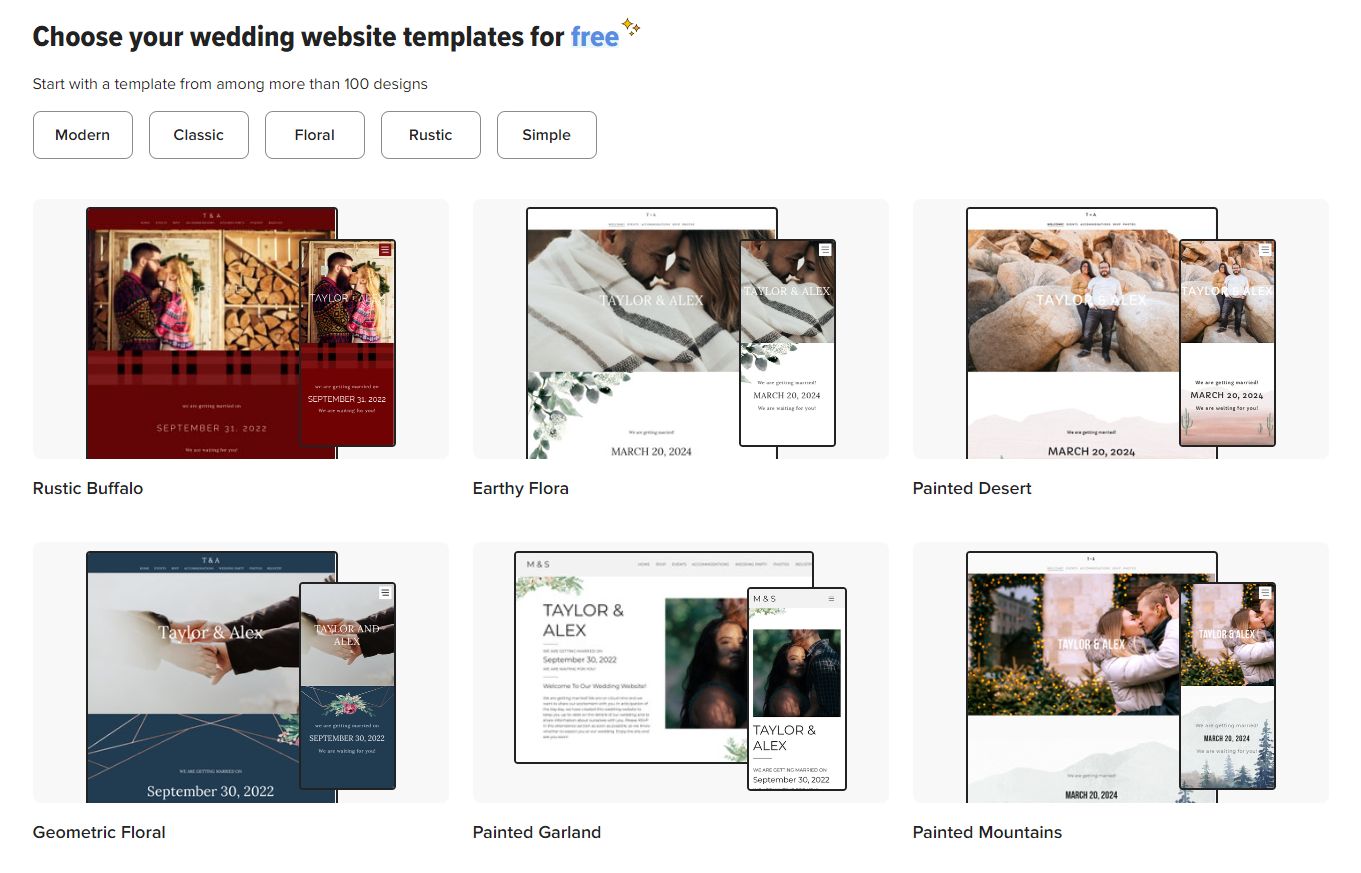 These templates all look broadly the same except for the texture of the background and the different style fonts. However, WeddingWire has recently provided the option of adding a customized background (as one of their template designs).
I love that this feature allows you to personalize your website to match the exact theme of your wedding!
It's the perfect choice if you're looking for a website builder that gives you more control over the design.
Photo Gallery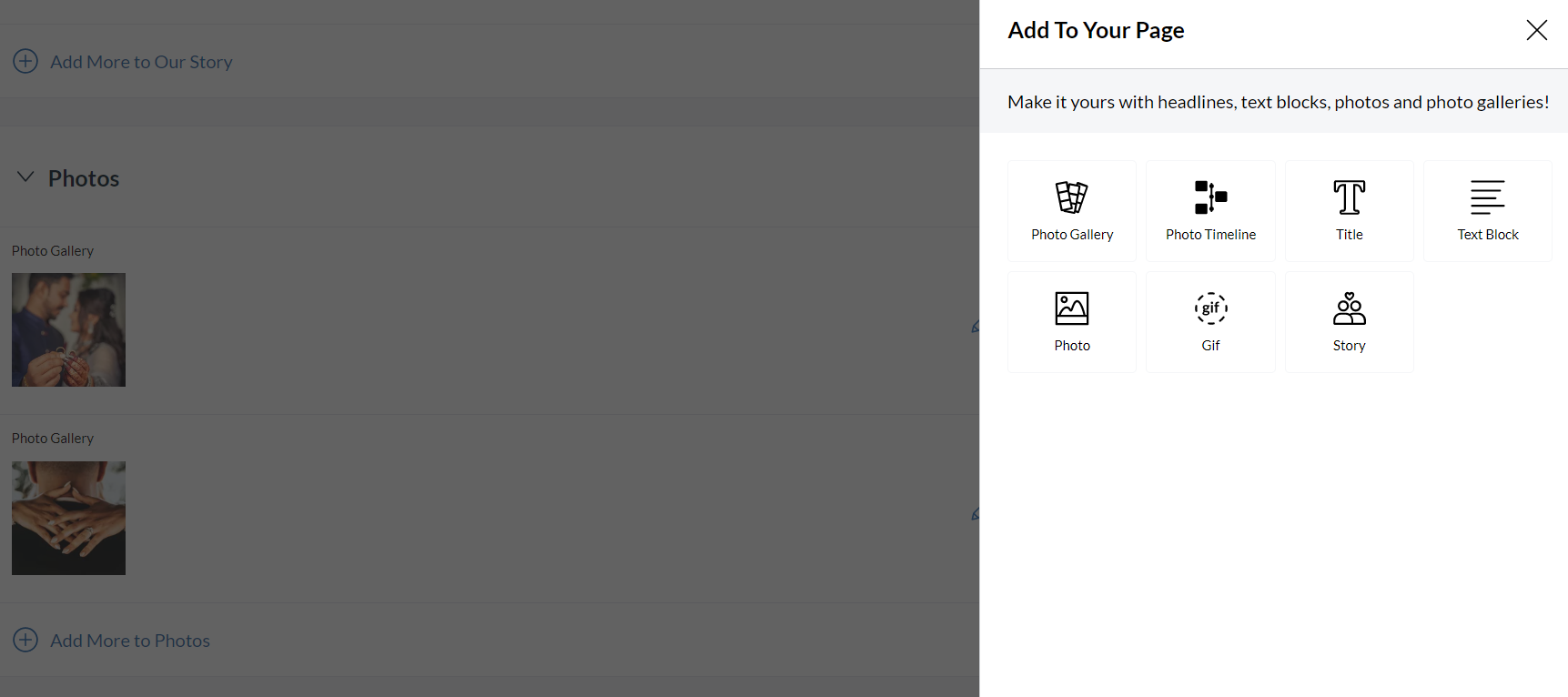 The process of adding photos to either of these platforms is pretty straightforward.
The Knot: You can upload photos from your computer. Or, if you prefer, you can easily import snaps from your Facebook and Instagram accounts.
WeddingWire: You have the option of dragging and dropping photos from your computer to your WeddingWire account. Some users find this easier than uploading their files; however, there isn't much in it.
RSVP System
One of the handiest things about wedding websites is their ability to track your RSVPs. So, let's see what The Knot and the WeddingWire have to offer…
The Knot: Their website builder gives you two options for handling RSVPs. You can opt only to allow the guests specified on your list to RSVP via your website. Or, you can open it up to the public and let anyone to RSVP.
The latter option is ideal if you can't be bothered to enter the entirety of your guest list onto their system.
Realistically, the only people who'll know the URL to your wedding website will be your wedding guests anyway, so you may as well save yourself the time and effort!
Plus, there's an option for guests to enter their meal requests, which will come in handy closer to the date of your wedding.
WeddingWire: In stark contrast to The Knot, the WeddingWire only permits guests registered on your guest list to RSVP.
Luckily for you, there's an option to import your guest list if you have it stored elsewhere on your computer. This certainly makes things easier. However, users have complained about the time it takes to format the list to make it look right.
Wedding URL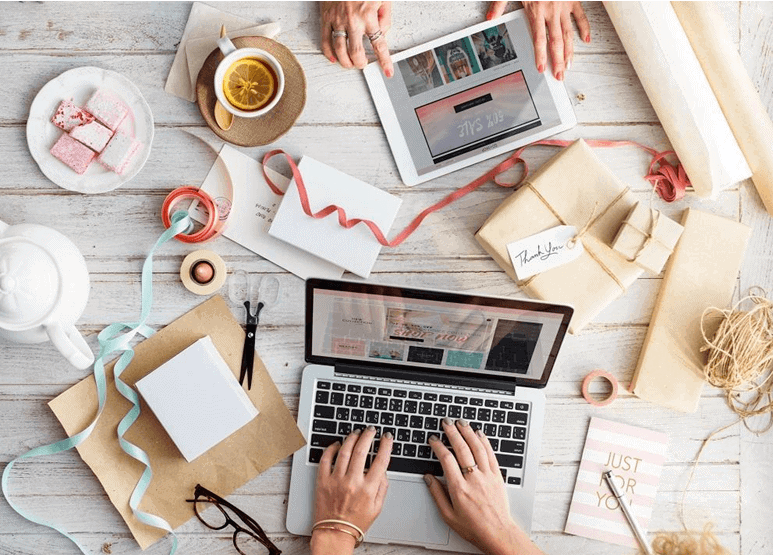 If the appearance of your URL matters, you should check out the below formats:
The Knot: theknot.com/us/insert customization
WeddingWire: weddingwire.com/insert customization
Unfortunately, WeddingWire URL's change into something longer and messier looking when your guests use your website.
What About Other Wedding Planning Features?
In addition to the wedding website builders, both The Knot and The WeddingWire offer a ton of resources that'll help you and your partner plan the wedding of your dreams.
The Knot (Their Wedding Shop)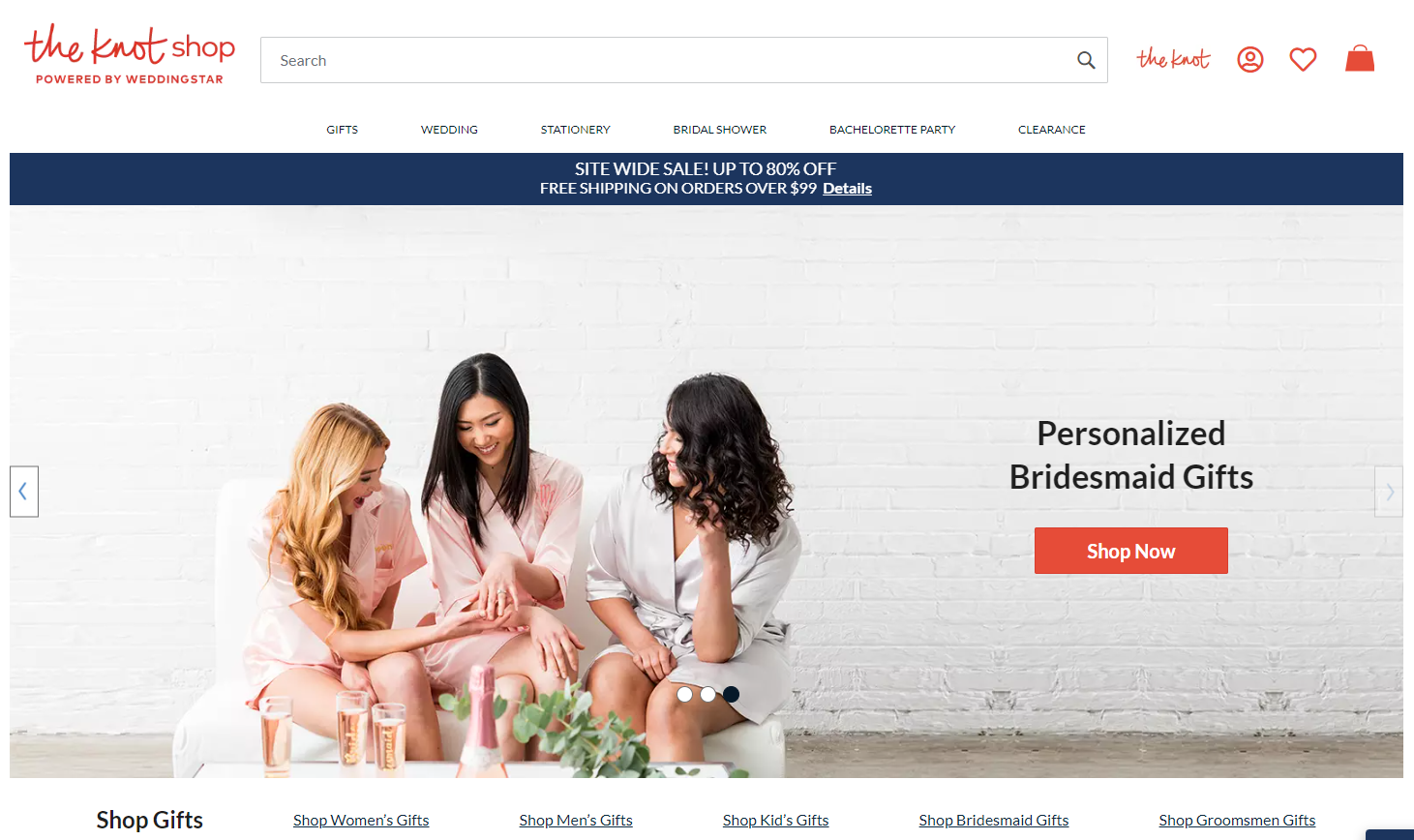 The Knot's wedding shop not only links you to plenty of wedding vendors, but they also allow you to purchase plenty of gear directly from their online store. We love that you can buy all sorts of customizable wedding accessories at affordable price points.
If you're planning your wedding on a budget, The Knot wedding shop is perfect for you. They'll happily accept coupon codes from their competitors, and match prices, so you can be confident you'll get the best available deal.
Unfortunately, The Knot doesn't directly connect you to local wedding vendors. However, if this is important to you, you can visit their online forum and do some further digging.
They also offer a feature called 'Vendor Manager.' This is perfect for keeping track of all the vendors you've booked through them. It's certainly handy having all their details in one place.
Plus, if you're hoping to extend your wedding research, The Knot provides plenty of links to wedding-related TV programs- perfect midweek watching for you and your partner!
Last but not least, The Knot offers brides to be a wedding planning checklist timeline. We love this resource!
You can quickly filter through each of the tasks and discern which are essential and which are optional. This is perfect if you're short on time and need to focus your energy on getting the bulk of your wedding planning done.
WeddingWire's checklist is more detailed; however, The Knot's is easier on the eye- so it all down to personal preference.
WeddingWire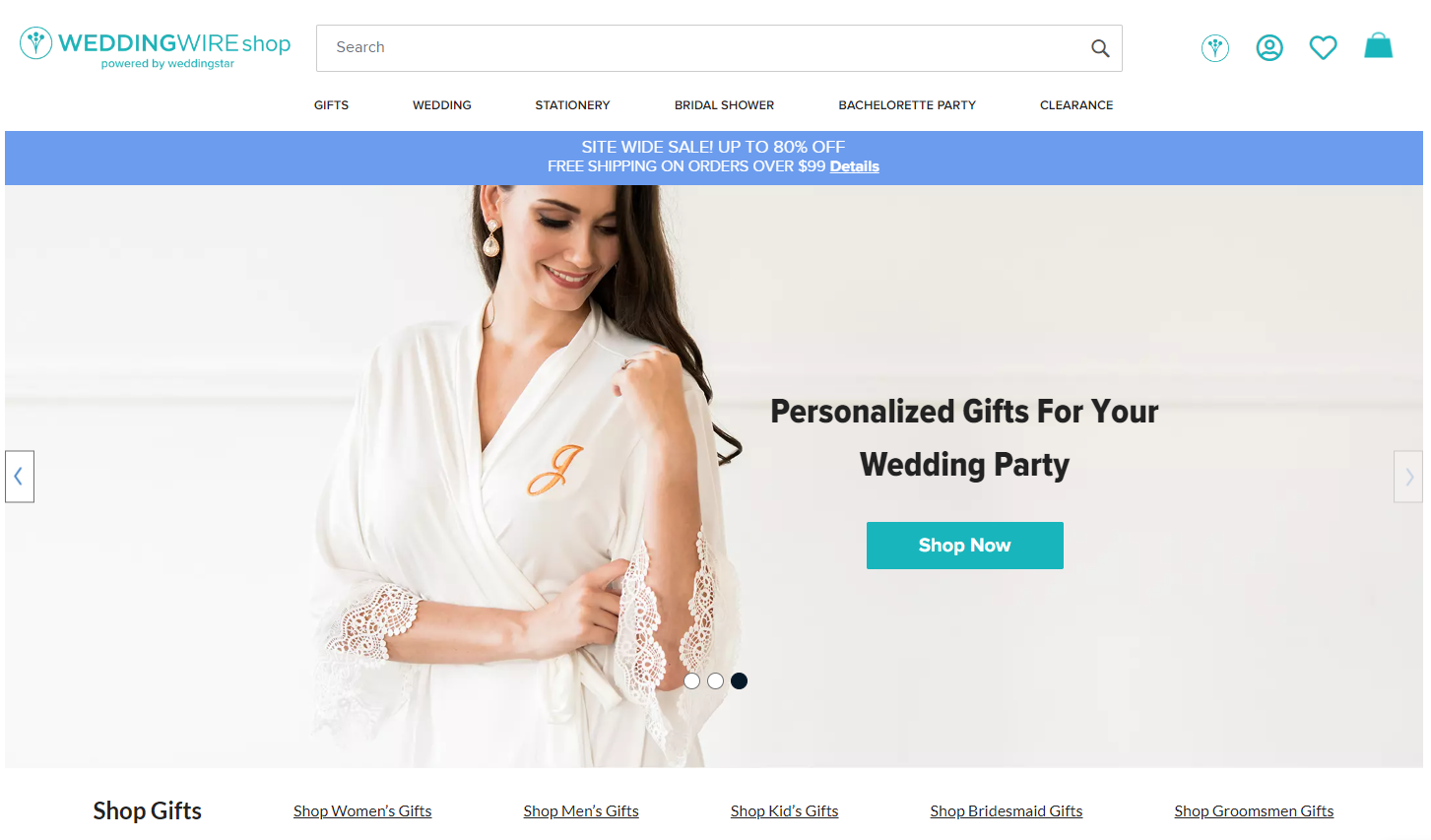 As we've just mentioned, the WeddingWire also has a to-do list feature (which has won awards!). This resource is perfect for structuring your wedding planning and ensuring you get everything done.
It doesn't matter what device you have; you'll be able to access the WeddingWire app via Facebook, Android or IOS. This is perfect for busy brides who need the option of planning their wedding on the move.
Unlike The Knot, you're able to source local vendors and read reviews left by other brides and grooms in your area. You can browse multiple vendors all from one site without having to keep logging into different stores.
Plus, just like The Knot, you can access a feature called the 'vendor manager.' This is perfect for tracking all the vendors you've hired through them.
Do These Companies Offer a Budgeting Tool?
Yes, both these companies offer a budgeting tool that'll help you keep track of your financials.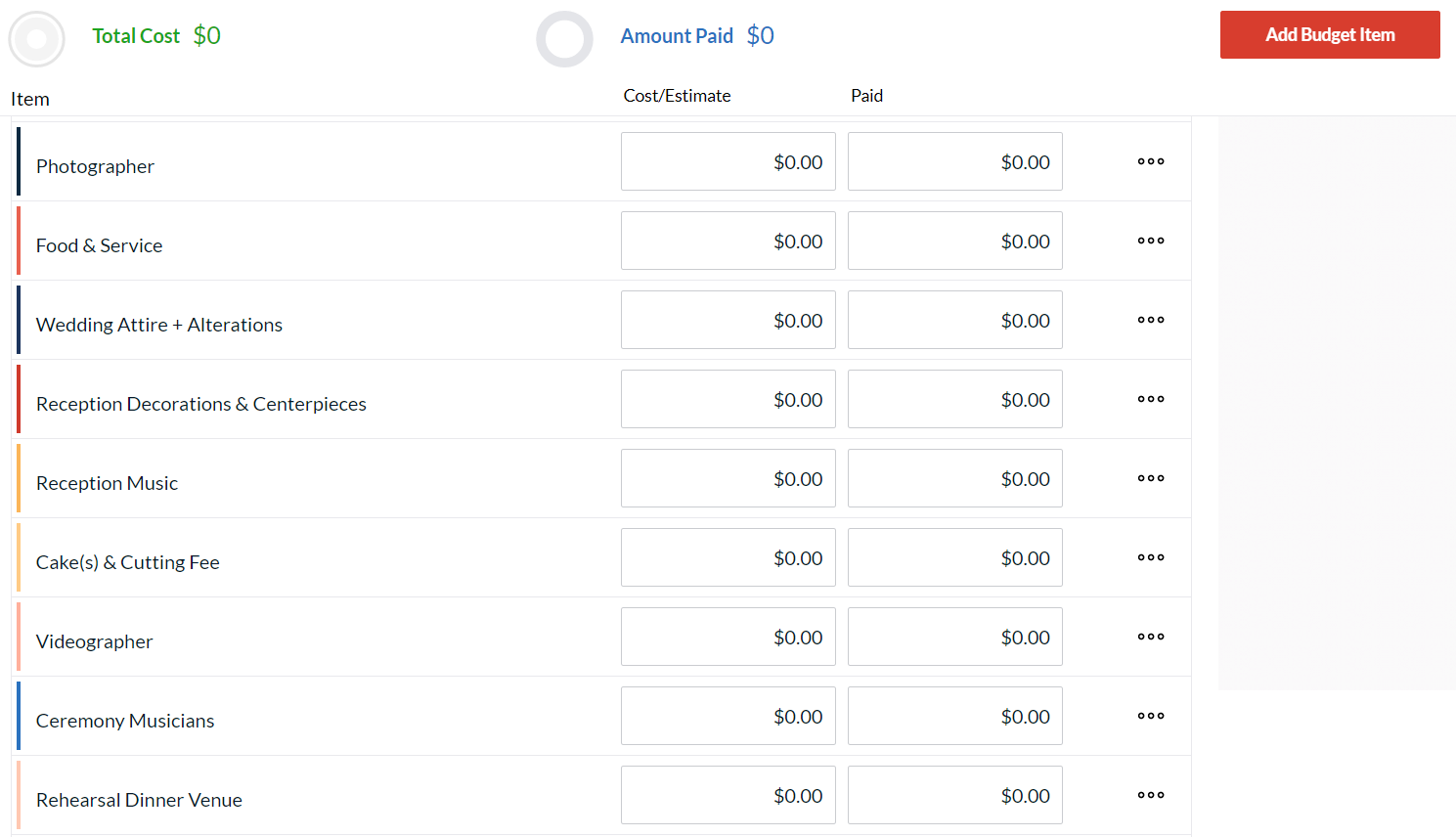 The Knot: The Knot's budgeting tool is called the 'Budgeter.' All you have to do is plug in your total wedding budget, and the calculator provides an approximation of how much you should spend on each aspect of your wedding.
Then, you can click on each calculation, i.e., photographer, and it'll break it down further. However, these notes aren't very detailed, and you're unable to add anything to them.
Therefore, this tool is excellent for giving you a general guideline, but that's about as far as it goes.
WeddingWire: In comparison to The Knot, WeddingWire's budgeting tool is way more interactive, and the color coding makes it more user-friendly.
More importantly, you can insert extra categories or remove them as necessary, and you can add all the notes you want! This is ideal if customizing your budget plan is important to you.
Rest assured, this resource is excellent for tracking the following:
Estimated cost
Final total cost
Payments made
Other Cool Features
Both The Knot and the WeddingWire have a ton of other cool extra features that'll help you plan your wedding. You might want to consider a few of these benefits before settling on a favorite.
The Knot
Address Collection
Weddings are the perfect time to reach out to family and friends, so use this opportunity to note their contact details. This will undoubtedly come in handy for sending wedding invitations!
The Knot gives you a simple URL to send out to your guests that'll capture and store their names and addresses for you; it is as simple as that!
Free Charity Donation with Your Registry
The Knot donates to charity when you open a wedding registry account with them- giving to charity can never be a bad thing!
WeddingWire
You Can Integrate with Wedsocial
WeddingWire gives you access to an app called "WedSocial", this is super helpful for collecting and sharing all the photos you and your guests take throughout the ceremony and reception.
Your guests can also access your wedding details via the app, offline. So, if they lose their invitation, they'll still have all the information they need!
Address Collector
Just like the Knot you can collect and store your guest's addresses.
Seating Chart Builder
This is one of our favorite resources. You and your partner can drag-and-drop the names of your guests and create a seating chart for your wedding breakfast. It's easily customizable, right down to the shapes of the tables!
Final Thoughts on WeddingWire or The Knot
As you can see, there are tons of pros and cons to using either the Knot or the WeddingWire.
Go with The Knot: If you want a wedding website and you've decided on your guest list, and you haven't uploaded it anywhere, we suggest going for The Knot. As previously discussed, they offer by far the easiest RSVP solution.
Great Alternative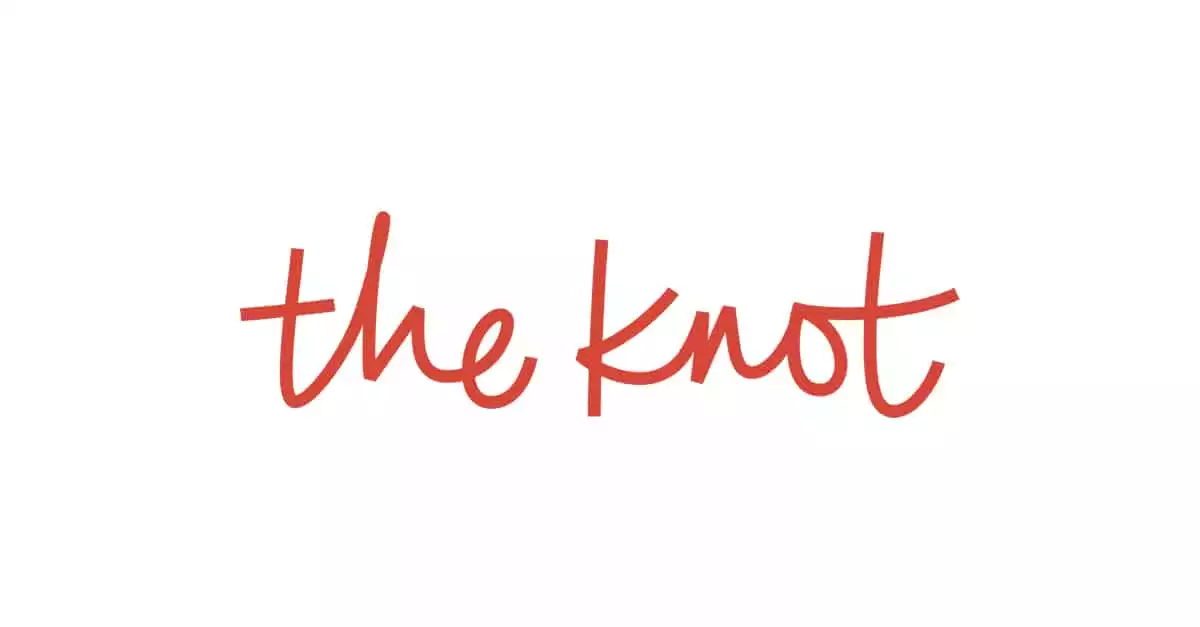 Wedding Registry | The Knot
Get all the wedding help you need. The Knot helps you create your own registry and website. Find vendors and wedding inspiration easily on their site or App!
Start your Registry
We earn a commission if you click this link and make a purchase at no additional cost to you.
Go with WeddingWire: if you haven't crafted your wedding guest list yet, then the WeddingWire is probably your best choice. They have a ton of extra features in comparison to The Knot, so if you can, try and use them from the outset of your wedding planning journey.
Further Reading on Wedding Registry & Planning