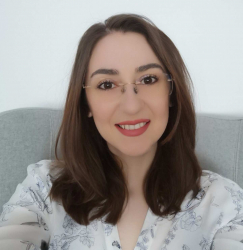 Latest posts by Alexandra Gavrilescu
(see all)
Bottom Line Up Front Summary: While Brilliant Earth is a nice option, the overall better quality, selection and pricing is definitely via James Allen here.
Our Pick
If you're searching for online diamond retailers, there are two players on the market you should know about: Brilliant Earth and James Allen.
In today's post, I will discuss both these vendors, in a comparative review that covers plenty of important and useful aspects like product inventory, pros, cons, payment alternatives, and more.
Brilliant Earth vs James Allen – a Brief Introduction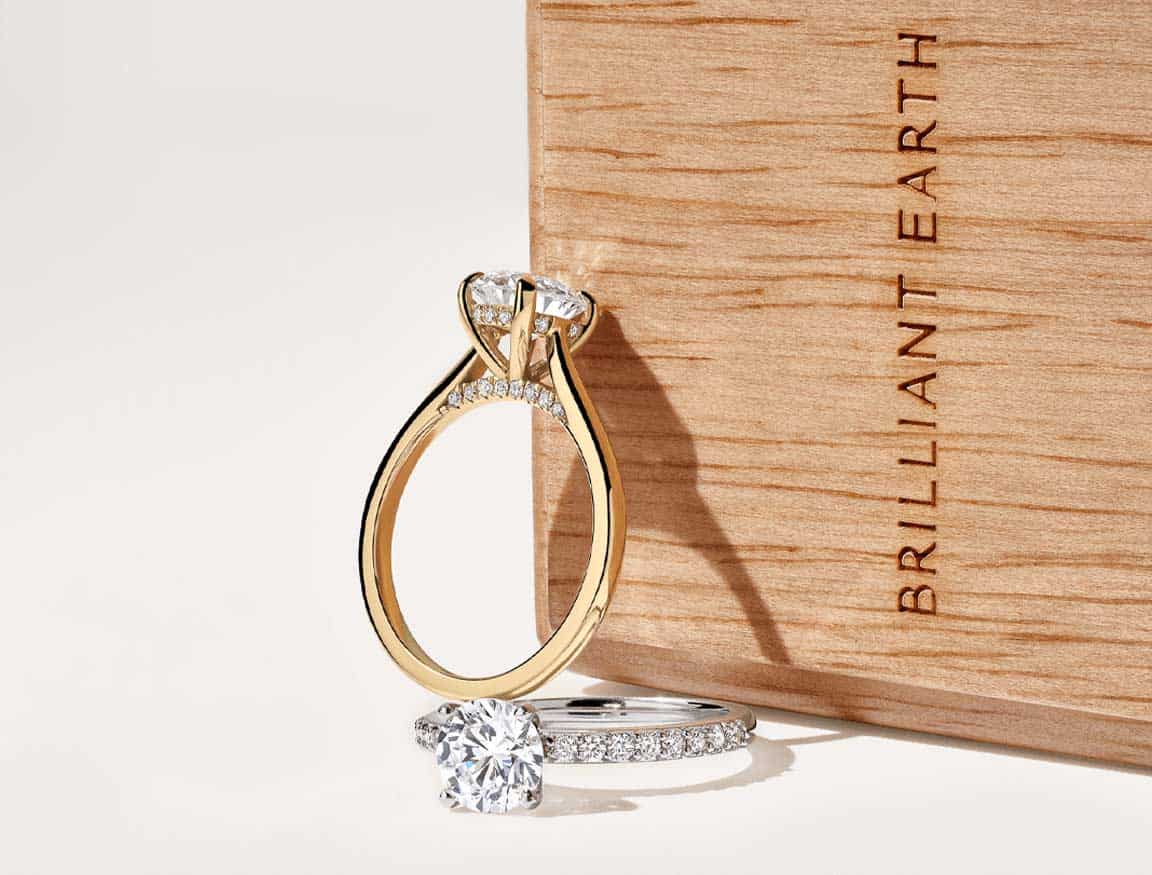 The thing that pops out in my mind is that fact that Brilliant Earth focuses on ethics when it comes to their diamond collection. Their approach is oriented towards sustainability, so, if you're into these values, then this brand is definitely worth a try.
All their metals, diamonds, and gemstones are sourced ethically (ethical diamonds). The company has even developed a niche market for this kind of diamond jewelry; not to mention, they support several charities while also being involved in supporting sustainable and harmless diamond mining.
The Things I Like
They have a wide variety of 80,000 diamonds and their collection is wide;
If you're budget conscious, you can also choose from their synthetic or lab created diamond options (like moissanite, morganite, and other lab grown diamonds);
For those of you who want more original pieces or even unique jewelry, you should know that Brilliant Earth markets antique, vintage, and even recycled jewelry;
They offer 24/7 customer service via phone and chat, so you can always get a hold of someone if you have any questions;
Every diamond engagement ring (or loose diamond) is sold together with a certificate that proves its origin. Therefore, you'll know where that diamond comes from;
You can choose from a lot of different settings, patterns, and designs;
The company has also thought about those clients who prefer brick-and-mortar stores. Hence, they have 16 showrooms across the United States;
The website is user-friendly and it's easy to navigate due to its many search filters;
Brilliant Earth offers HD videos and pictures on their website of all of their products;
Not only are Brilliant Earth diamond picks of high-quality but also their packaging stands out, being classy and unique. Their engagement ring boxes are made from handcrafted wood;
Clients will also benefit from the company's customer service, even after the purchase. They apply a return policy and the shipping fees are covered entirely by them. Moreover, they are popular for their upgrade policies and lifetime guarantee.

The Things I Dislike
Compared to other retailers, Brilliant Earth has quite high prices.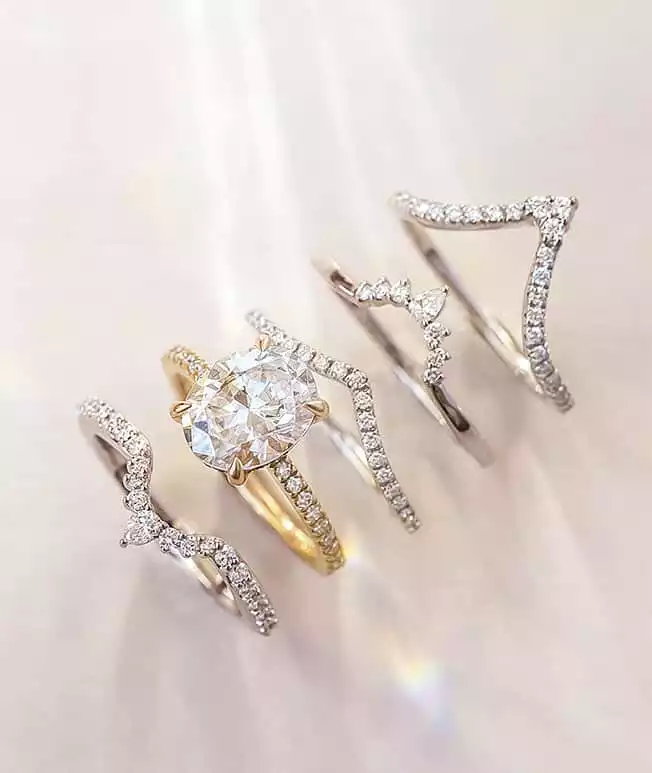 Those who're searching engagement rings online are almost bound to land on James Allen's website. Many people consider this brand to be one of the best online vendors in the diamond retailing industry.
Their innovative initiatives are one of the things that set this brand apart and differentiate it from its competitors. Also, they are popular due to their purchasing process which is well-organized and goes smoothly. James Allen has been on the market for over a decade and, since their launch, they have acquired a lot of popularity and a good reputation.
The Things I Like
You'll find more than 100,000 different diamonds featured on their website, which is a pretty impressive inventory. The secret behind this huge collection is the company's exclusive deals that they have created with vendors from all over the world;
You'll be able to preview a 360-degree video of each diamond shown on the website. They even come with a Super Zoom option;
There are plenty of settings and styles to choose from;
You can chat with one of the company's diamond experts, via a 24/7 customer service option;
The platform is easy to use and easily navigable;
It will be easier for you to make a purchasing decision due to the platform's abundance of information which targets especially those clients who aren't diamond savvy;
The packaging is classy and made of good quality materials.

The Things I Dislike
In the case of international returns, the shipping isn't free of charge. Simply put, if you don't like what you bought and you want to return it, you'll have to cover the fee;
The vendor's showrooms can be found only in New York City;
In order to receive an Idealscope picture of a certain diamond, you need to make a special request which can take time.
Main Differences between Brilliant Earth and James Allen
Both brands offer plenty of diamond settings and designs, and they are popular among those who search engagement rings online. However, Brilliant Earth is more focused on offering sustainable and ethically-sourced diamonds;
One important thing that differentiates James Allen from most of its competitors is the company's free engraving service. Many other vendors charge a fee for this particular service;
Brilliant Earth has a wider coverage when it comes to brick-and-mortar stores
Our Pick
Brilliant Earth vs James Allen – What Can You Buy?
Brilliant Earth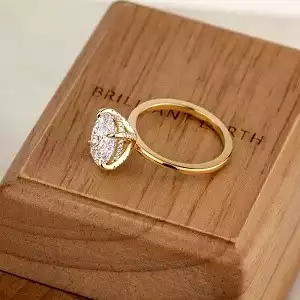 Natural Diamonds
The diamond mining industry is no joke for people at Brilliant Earth. Therefore, only a small percentage of the globe's diamonds can truly and completely meet all the company's requirements and criteria, especially the ones related to ethics and equity.
Their inventory holds around 20,000 naturally mined diamonds. Clients can opt for one of the 10 available shapes: round, emerald, true heart, oval, cushion, etc.

Lab-Grown Diamonds
When it comes to cultured diamonds, Brilliant Earth provides one of the biggest inventories out there. Many people who're interested in sustainable alternatives to mined diamonds go to this provider's website. At the moment, around 80,000 lab diamonds are featured on the platform and all of them are environmentally friendly.
Settings
On this vendor's site, you will find a wide range of metals and settings as well as several design styles: classic, antique, nature, modern, halo engagement ring, etc. In terms of settings, you can select from solitaire, three-stone, and accents alternatives. So, feel free to mix and match your chosen design. Customers can pick a white, rose, or yellow gold setting, or even opt for platinum. Some of the company's wedding rings feature a palladium setting.
Brilliant Earth offers a create your own ring experience, as well. If you're unsure if a ring idea is perfect, you can always go to one of the 16 Brilliant Earth showrooms located across the USA.
Colored Diamonds
Brilliant Earth's colored diamond collection contains both natural and lab-made pieces that are available in blue, pink, and yellow hues. It's true, however, that there are a lot more synthetic diamonds than natural ones, in this category.
Gemstones
On the company's' website, you will find the following gemstones: emeralds, rubies, sapphires, aquamarines, morganites, etc. If you want a beautiful alternative to substitute the classic diamond ring (engagement ring), these could be your choices.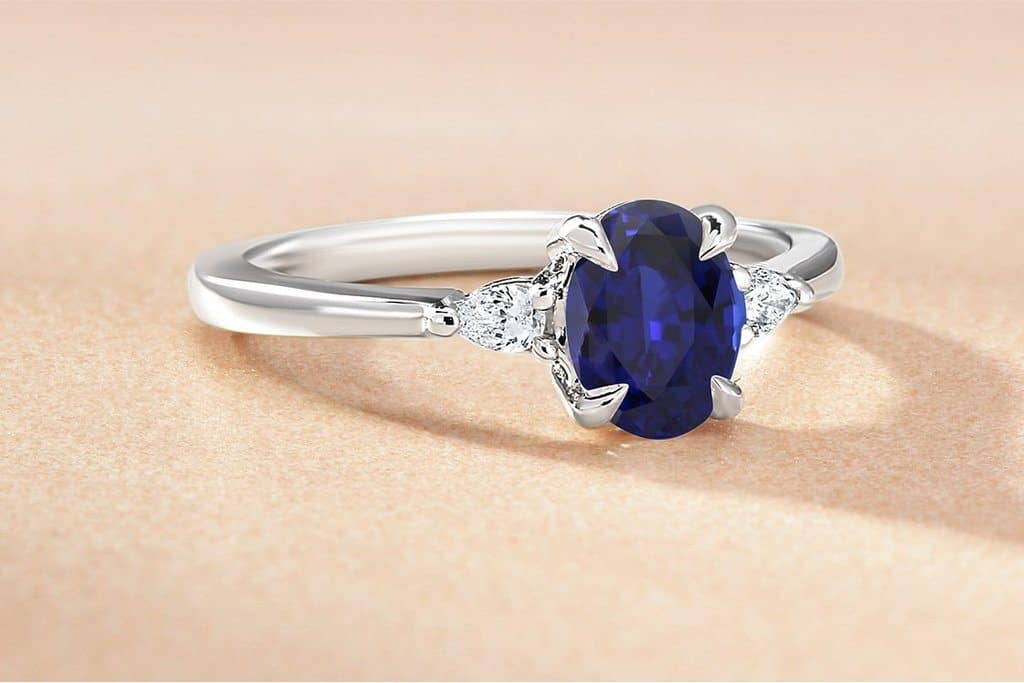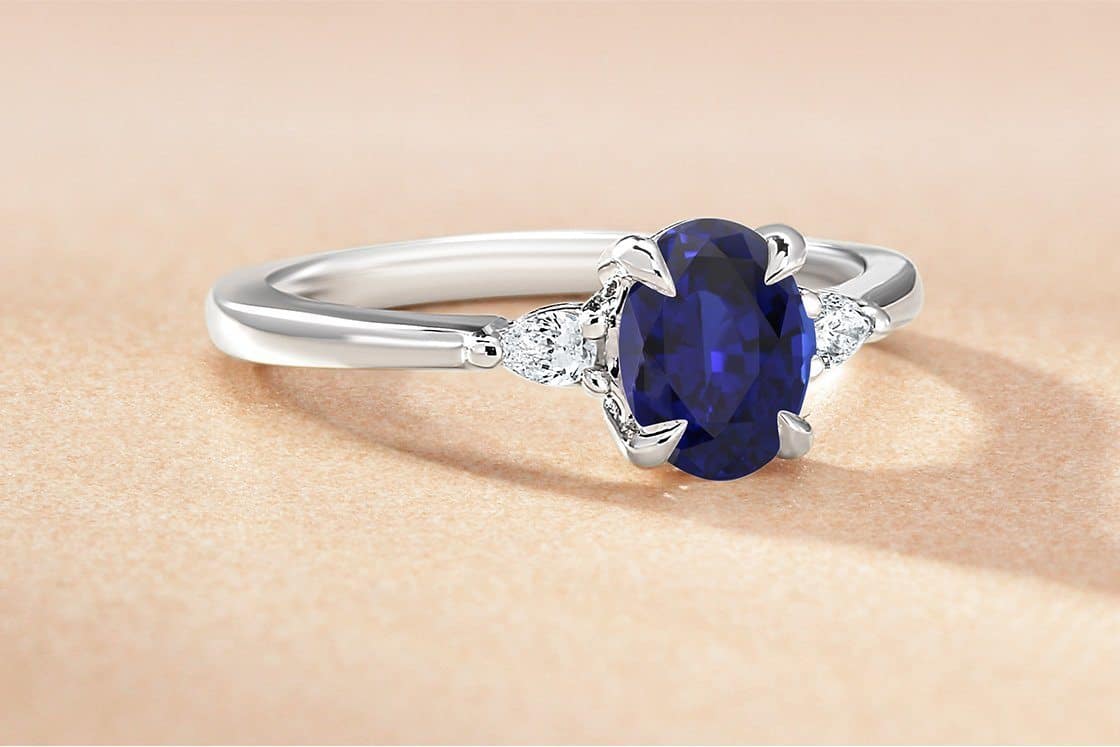 Vintage and Antique Jewelry
Their collection of antique and pre-owned vintage jewelry is excellent. Still, some of these pieces aren't original but reproductions. The choices are almost endless. This category represents a collection of niche products.
Diamonds
The vendor's main products are diamonds. As I mentioned previously, you will browse through over 100,000 pieces, within their inventory. They market 10 different diamond shapes: round, cushion, marquise, princess, pear, oval, etc. If you're looking for ideal cuts that come with excellent symmetry, you should take a look at their True Hearts collection. Those diamonds have very pure color, shape, and clarity. Still, these pieces also feature a premium price.
Settings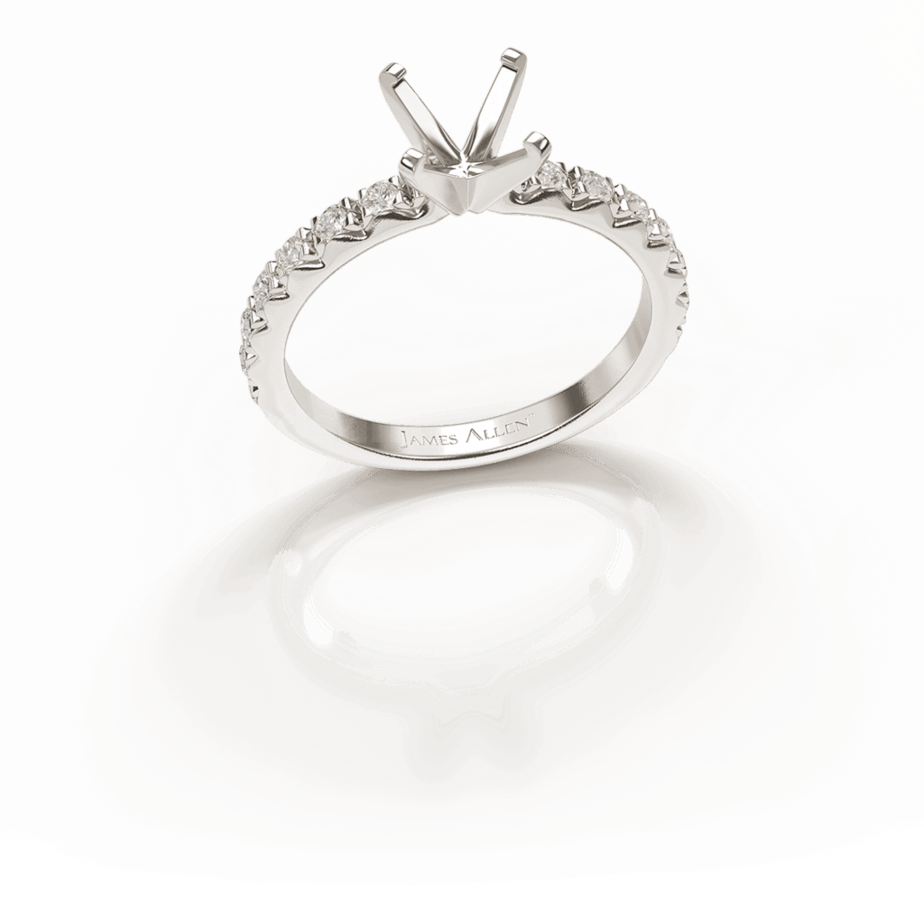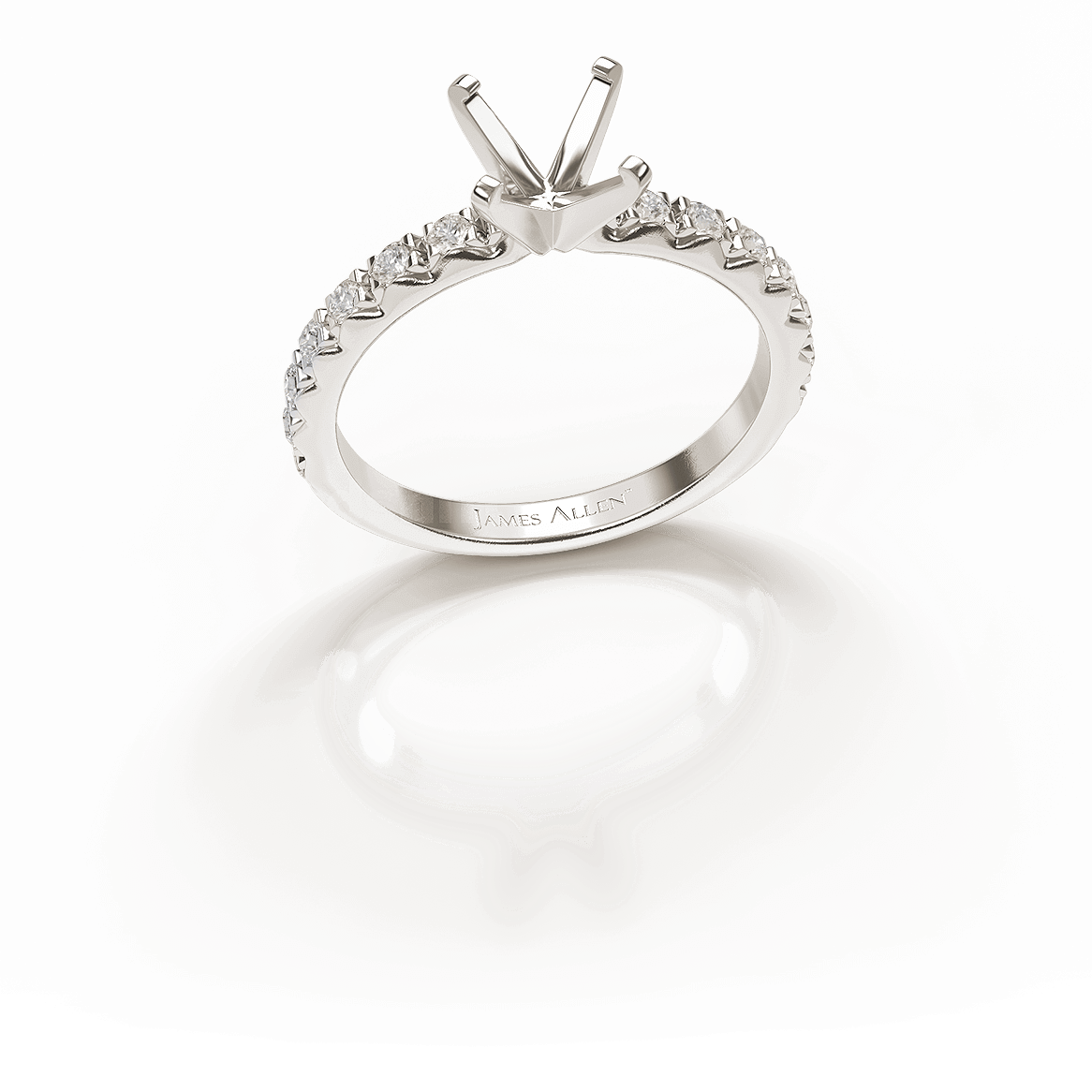 For both wedding and engagement rings, the website provides a large variety of metals and settings (no less than 9 main setting categories, each one including several available options). Also, in terms of available metals, you can select from 6 different types: yellow gold (14K or 18K), rose gold, white gold (14K white gold or 18K), and platinum.
Gemstones
Besides diamonds, you will also find rubies, sapphires, and emeralds on the James Allen website. There are over 1,300 sapphires on the platform, approximately 700 rubies, and only around 130 emeralds. Although other companies sell a wider range of stones, this still remains a decent offer.
Designer Jewelry
The site hosts collections made by four well-known designers: Martin Flyer, Danhov, Verragio, and Jeff Cooper. All of them create beautiful jewelry. Each collection offers something different and unique.
Fancy Colored Diamonds
You can choose from 10 different diamond colors and you can also select your desired color intensity. Keep in mind that those diamonds with higher hue intensity will cost more but they are also more valuable.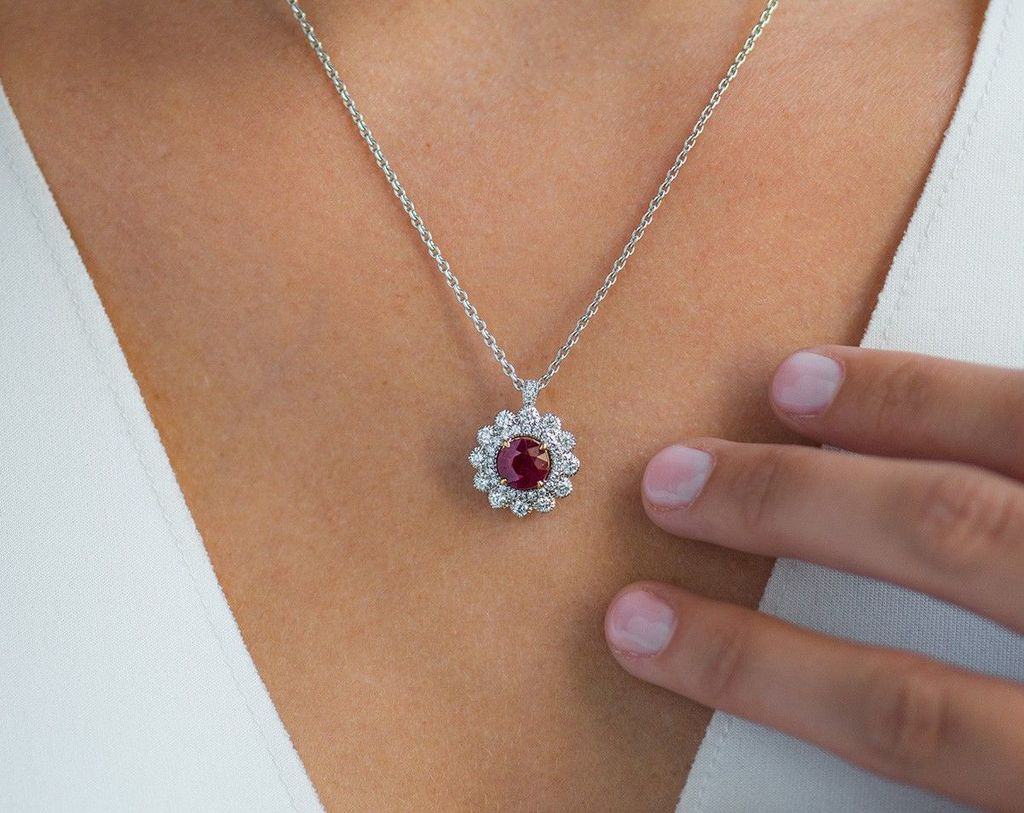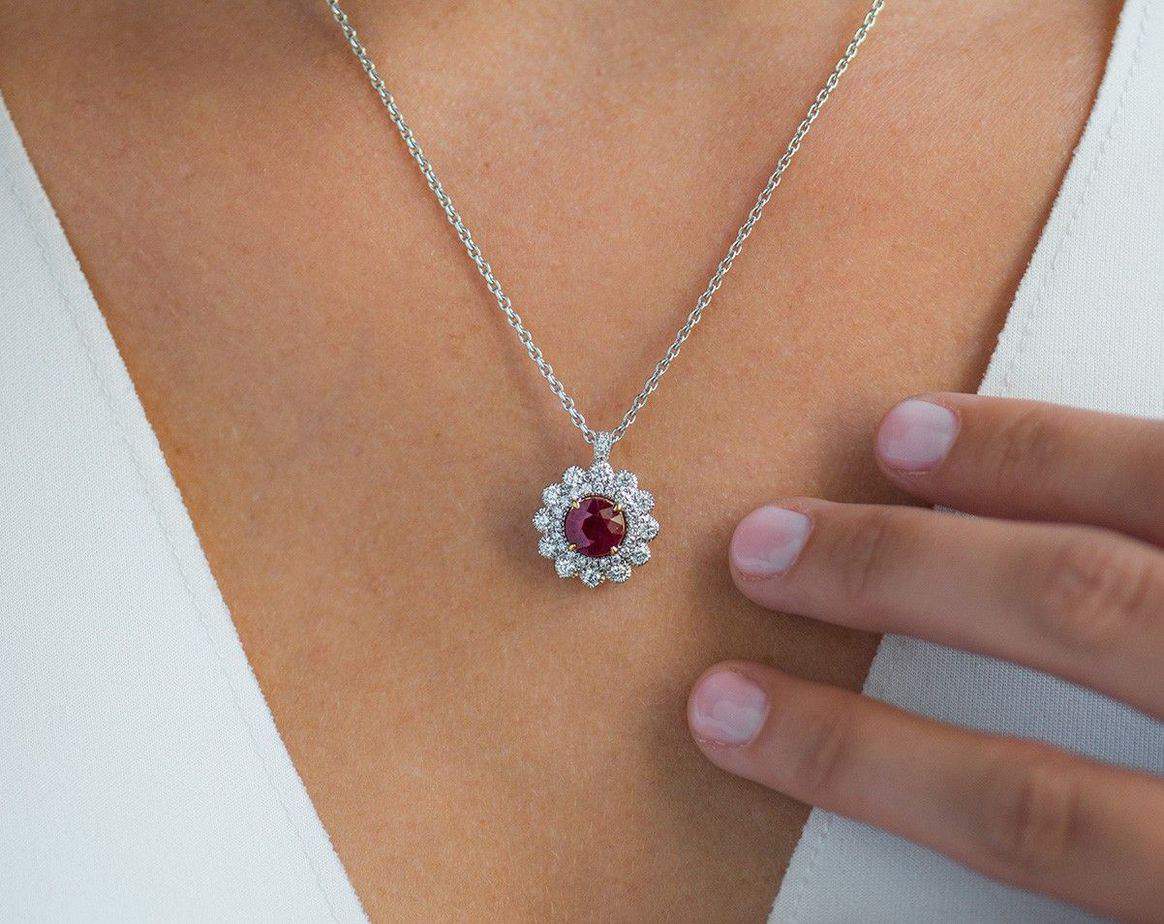 Diamond and Gemstone Jewelry
These are ready-made jewelry pieces. The vendor has included two main categories in the ready-made collection: gemstones and diamonds. There are beautifully designed bracelets, rings, earrings, and pendants, all of which are available for immediate shipping.
Brilliant Earth vs James Allen – Buying Details
Brilliant Earth
The vendor offers flexible payment options. Those clients who cannot pay in full, there is the alternative of one-year interest payment. There's also the possibility of a layaway plan which requires you to make an initial deposit and then cover monthly payments. The shipping is free but this perk is available only for orders that come from the United States, the United Kingdom, Canada, and Australia.
The company applies a 30-day free return policy as well as 60-day free resizing services. The resizing is free only the first time and you should also consider that certain designs aren't eligible for resizing. Also, special products such as engraved or custom-made rings come with a resizing fee. On the other hand, clients will benefit from a free lifetime warranty that protects them in case of manufacturer defects.
For what is worth, Brilliant Earth also provides its clients with lifetime diamond upgrade which means, anytime you want, you can change the diamond you've already bought with a larger one. Still, there's a catch! The new stone must cost more than the previous item. All in all, this vendor's prices are pretty high and most of their products are quite expensive.
James Allen
The company offers two types of financing options:
A six-month plan with zero interest – with this option, you can buy your desired jewelry without paying interest during the first 6 months. The plan has a minimum order of $1,000. Nevertheless, this advantage is overshadowed by their high annual percentage rate which is 28.99%;
A 24-month plan with 90% interest – if your purchase reaches or exceeds the value of $2,000, you're eligible for this second payment plan. You will have 2 full years to cover the entire payment while benefiting from lower interest rates.
There's a 1.5% price discount for those customers who pay via wire transfer. Clients will also have the possibility to return the product they bought but no later than one month since the purchase. If all the requirements are met, the buyer receives his or her money back.
Our Pick
Brilliant Earth vs James Allen – Comparative Summarization
| | | |
| --- | --- | --- |
| | Brilliant Earth | James Allen |
| Customer service | 24/7 customer support | 24/7 customer support |
| Diamond selection | Ethically-mined diamonds sourced from South Africa, Canada, etc. | Items that come from local diamond suppliers |
| Details/description | 360-degree HD videos, grading report, photos | 360-degree HD video, grading report |
| Price | 4/5 | 4.5/5 |
| Warranty | Lifetime warranty | Lifetime warranty |
| Return policy | 30-day free return | Full refund within 30 days from the order – only for US clients |
| Social responsibility | 5/5 | 1/5 |
| Uniqueness | 5/5 | 1/5 |
Brilliant Earth vs James Allen Compared – Final Verdict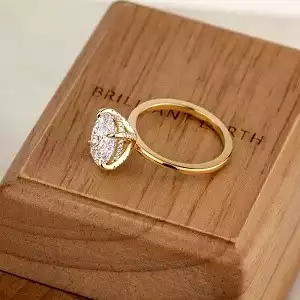 Both brands sell good-quality diamonds and a wide range of jewelry styles and designs. When we say Brilliant Earth, we think about great corporative philosophy with a focus on important values like social and environmental missions.
Conflict-free diamond is the phrase they guide their business with. Moreover, they do their best in helping mining communities. The brand's larger diamonds cost pretty much the same as the products marketed by similar companies while smaller stones have higher prices.
It's clear to me that, while Brilliant Earth is very popular, James Allen is also a great choice when you want to buy diamonds online. They have made a name for themselves, especially when it comes to their diamond selection and their streamlined purchasing process. Their customer service representatives are there to support and guide all clients, from start to finish.
Bottom Line Summary: While Brilliant Earth is a nice option, the overall better quality, selection and pricing is definitely via James Allen here.
Our Pick
Recommended Reads: