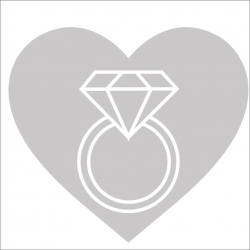 Latest posts by Love You Tomorrow Team
(see all)
If you're reading this, there's a good chance you've just got engaged, so congratulations!
Undoubtedly, buying your dream gown is one of the most exciting things about planning your wedding day. All those Pinterest boards, magazine cuttings, and Google searches will finally be put to good use.

So Where to Order the Dress?
Known for its elegant and romantic designs, BHLDN offers a wide range of dresses and attire for brides, bridesmaids, and wedding guests. Ordering a dress online from BHLDN comes with several advantages and reasons why it may be a preferred option.
Check BHLDN Collection at Anthropologie
We earn a commission if you click this link and make a purchase at no additional cost to you.
So, it's hardly surprising that brides up and down the country want to know the best time to buy a wedding dress. In light of this, we've put together this quick guide to help you secure your dream dress without even hiring a stylist.
Let's dive on in!
New Year, New Dress
January is usually the best time to go dream wedding dress shopping. 'Why?!' we hear you cry.
Well, Christmas is typically engagement season. A whopping 100,000 proposals were predicted to take place last Christmas! In light of stats like this, wedding professionals (including dressmakers and designers) tend to step things up a notch to cope with the increasing demand.
Naturally, not all couples want to start with wedding planning and scheduling a wedding date immediately after the proposal. However, couples who got engaged the previous year tend to see January as an excellent opportunity to get organized and start making concrete plans.
Plus, can you think of a better remedy to beat the January blues than by going shopping for the most gorgeous and important dress of your life?! I think not.
So, with all that being said, we recommend looking out for the following in January:
The Arrival of New Collections
The turn of the year is the perfect opportunity for boutiques to restock their rails with new designs, so rest assured you'll be shopping amongst the freshest looks the season has to offer.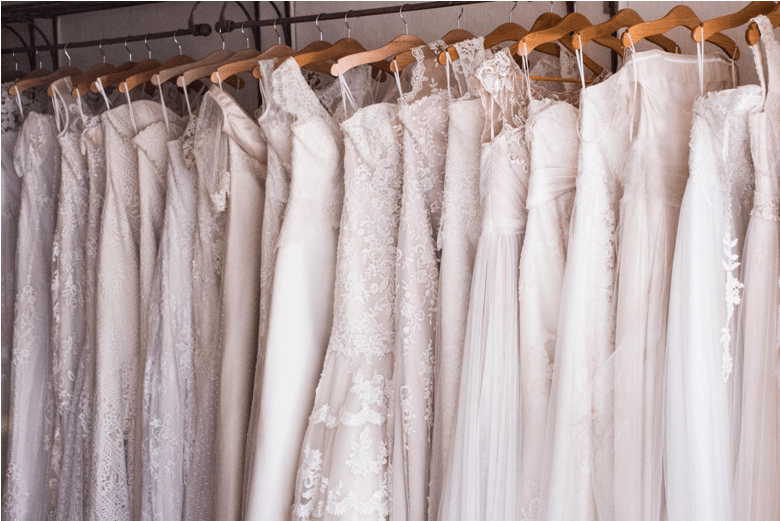 Discontinued Lines
Naturally, stocking new dresses goes hand in hand with discontinuing older designs. Therefore, if your heart is set on a particular dress, get it while you still can.
Usually, gowns from discontinued lines are available to purchase immediately, which is perfect if you've left things a bit last minute!
Look Out for Sample Dress Sales
For those of you who don't know what a sample wedding dress sale is, it's when a bridal store and designers sell the dresses brides try on in-store.
Prestigious designers tend to host at least two sample sales a year across two major cities. Typically, one in January and one during the summer. So, keep your eyes peeled for these dates and you might even find your Vera Wang gown after all!
Sample sales have a mountain of pros and cons. Most notably the massively discounted rates which are good if you are on a tight wedding budget! Plus, there's usually a wide array of sizes to choose from. So, there should be plenty of options on the way of finding the perfect wedding dress.
However, despite boutiques doing their utmost to look after their samples, there might be marks or minor damages present (missing beading, torn netting or lace, etc.) So, be sure to thoroughly inspect the dress before making any decisions while you're there because usually, you have to buy your designer gown on the spot.
All in all sample sales are definitely worth trying, especially as bridal trends don't vary massively from season to season. However, the nature of sample sales can be a little pressured. So, our best advice to you is to do a 'normal' dress shop first. That way you'll know the kinds of styles and silhouettes that compliment you best before you head into potential chaos!
Top Tip: Some wedding attire stores still require you to make a bridal appointment in advance, so always double-check to see if that's necessary.
Here are just a few boutiques that offer fabulous sample sales (be sure to do your research and find out when they're holding them):
Kleinfeld Bridal
Gracy Accad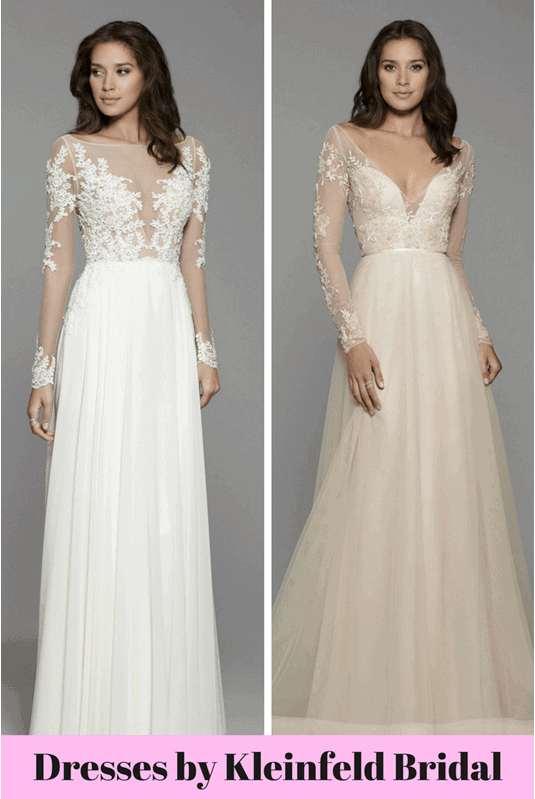 Peruse a Better Choice of Second Hand Gowns
A lot of us enjoy cleansing our wardrobes in January; there's nothing more satisfying than finding space to hang all the new gear we got over the holidays. So it's not surprising that loads of former brides do the same, and part ways with their beloved gown. This means there isn't a better time to hunt for a second-hand dress!
One of the best places to shop second hand is the Bridal Garden salon. Not only are these gowns beautifully preserved but a donation is also made towards educating disadvantaged children.
Insider Tip: Bridal Garden also curates unique wedding gowns from their exclusive retailers at a fraction of the 'designer cost' in addition to stocking gorgeous second-hand dresses.
A Word of Warning
If you do decide to go dress shopping in January, you need to be prepared for unpredictable weather. Unfortunately, winter weather can wreak havoc on travel plans. Therefore, we suggest penciling in a second weekend to go shopping, just in case.
On the other hand
Although January is usually the best time to go wedding shopping, don't worry if you've missed the boat. Realistically you can go dress shopping anytime.
The last thing you want is to rush your decision or leave it too late to buy your gown. Both of these circumstances will only result in unnecessary stress and drama.
So, we thought we'd give you a little advice on how to prepare yourself to go wedding dress shopping.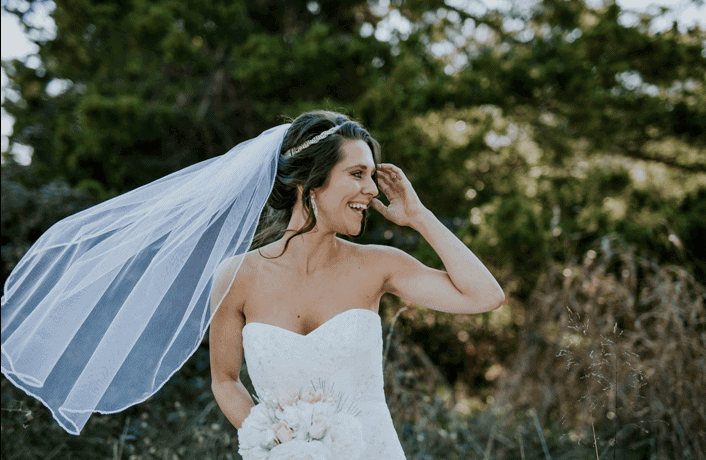 Give Yourself Time to Research
If you're shopping at a bridal boutique that requires you to make an appointment, we suggest doing your research beforehand. Not only is this great fun, but it'll help the wedding experts get a better idea of the style you're after.
You may also want to look into the kinds of dresses that'll compliment your body. Choosing a gown that flatters your physique goes a long way to helping you look and feel your best on your special day.
So, scour Pinterest, wedding blogs, and bridal magazines and store away your favorite designs, and be sure to bring them to your appointment and show your bridal consultant.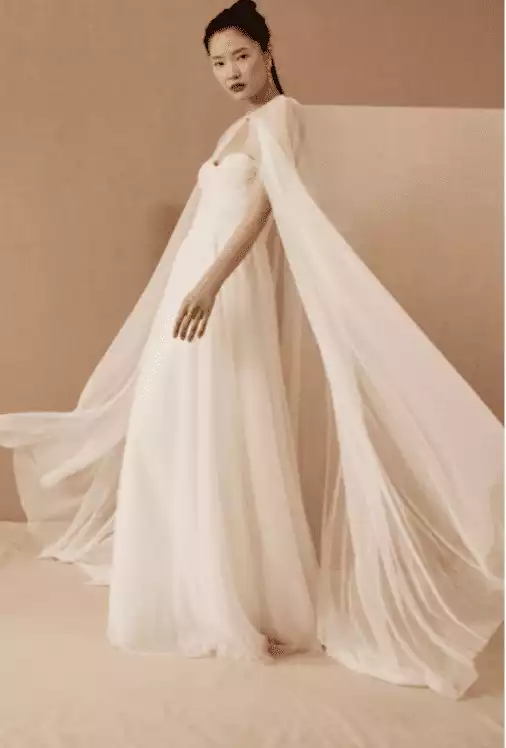 Please be warned: sometimes shopping assistants in wedding boutiques can come across a little snooty. Whatever you do, don't let their comments about your budget or the shape of your figure get you down. Usually, their advice is meant with kindness, although sometimes it doesn't feel that way. Remember, this is your day, get the dress you want, no one else's opinion matters- including the salespersons!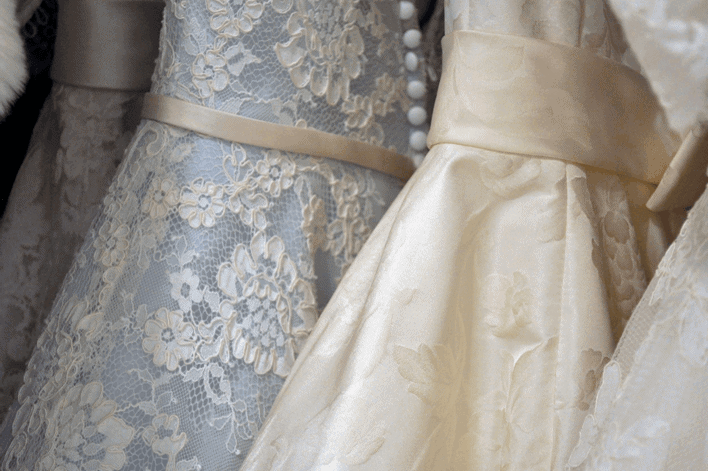 Consider Who You Want to Go Shopping with
Now, this might sound trivial, but you should think this through carefully. Most bridal boutiques set a limit on the number of people that can come with you to the appointment. Usually, this is a blessing in disguise because the last thing you want is too many people offering their unpopular opinions and getting in the way!
You want to make the experience as relaxing and pleasant as possible, so consider who you want to take wedding dress shopping. You need supportive women around you, whose opinions you trust. Perhaps, your Mom and your maid of honor?
As a general rule, you'll want to limit your squad to three, just while you're buying your dress.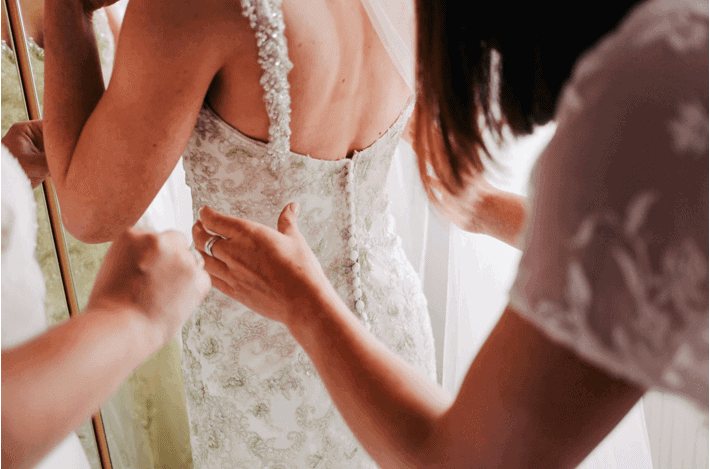 Are You Buying off the Rack?
If you're not buying off the rack, you need at least eight months to buy your wedding dress. If that doesn't coincide with January, don't worry about it. You have to prioritize giving yourself enough time for the dressmaker to craft your gown.
Remember, the work of art that is your wedding dress is virtually being custom made for you. This process can take months (usually 16-20 weeks), and that's not including all the necessary alterations!
So, if you don't take anything else from this article, remember, give yourself enough time.
Top Tip: if you have a specific designer in mind, be sure to make an appointment as soon as possible, because high-quality salons get booked up pretty far in advance!
So, When Should I Schedule My First Fitting?
You should always aim to schedule your first fitting roughly three months before your special day and prepare for it accordingly. While you're waiting to receive your dress, you need to buy your lingerie, shoes, and accessories.
Your underwear and shoes are especially important because it'll give the seamstress a more accurate idea of the length and fit your gown needs to be. Make sure you're able to tell them precisely what your vision is. However, it often pays to listen to their advice, the last thing you want is to be unable to walk or sit comfortably on your special day!
Top Tip: if you haven't bought your wedding shoes before your fitting, bring a pair of heels that match the height of the shoes you're considering.
If you want further fittings (most brides tend to have around three) we suggest having your second one a month before your wedding, and your final one two weeks beforehand.
Then, voila, you're ready to take center stage!

So Where to Order the Dress?
Known for its elegant and romantic designs, BHLDN offers a wide range of dresses and attire for brides, bridesmaids, and wedding guests. Ordering a dress online from BHLDN comes with several advantages and reasons why it may be a preferred option.
Check BHLDN Collection at Anthropologie
We earn a commission if you click this link and make a purchase at no additional cost to you.
FAQs
Question: What can a bride wear instead of a wedding dress?
Answer: Not every bride is getting married for the first time, so some prefer to go with a classic white dress without any decoration and put emphasis on their jewelry instead. Also, a white skirt and top is also a popular option, and there are brides who don't like a traditional white gown, so they go for champagne, rose, or other pastel color and details like lace or flowers.
Question: How much is a wedding dress usually?
Answer: A wedding dress that doesn't have a designer's signature can be anywhere from $400 to $1200, whereas more popular designers like Vera Wang can even go higher than $7,000 which is not something every bride can afford.
Question: Should my wedding dress be expensive?
Answer: Not at all. Not every bride wants to spend a lot on a wedding dress which she will wear once, so don't pressure yourself on getting an expensive designer gown, and spend more on your honeymoon or reception.