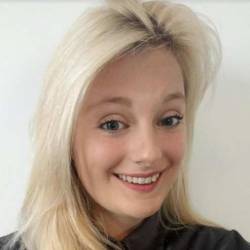 Latest posts by Rosie Greaves
(see all)
You've got the dress and the venue; the wedding party's all organized, the honeymoon's set, but what about wedding jewelry?

Leaving your wedding jewelry until the last moments is a bad idea. Imagine having to throw on an old necklace that doesn't compliment your beautiful gown.
Every bride wants her guests to ask her where her dress came from. Don't you also want to hear guests ask you: "wow, where did that amazing necklace/earrings/bracelet come from?" right?

There are so many types of jewelry to choose from, making a decision can be a tad overwhelming. Oh yeah, did we mention it's one of the most important days of your life?
Don't freak out. We've got you covered.
Here in this article, we're going to take a look at the best bridal brands out there. It doesn't matter if you're looking for an engagement ring, wedding bands or necklaces and earrings, your jewelry needs to look perfect. After all, it's essential that when you say "I do," you look your absolute sparkling best.

Choosing the right brand for your big day is as important as choosing the right dress and venue.
Go ethical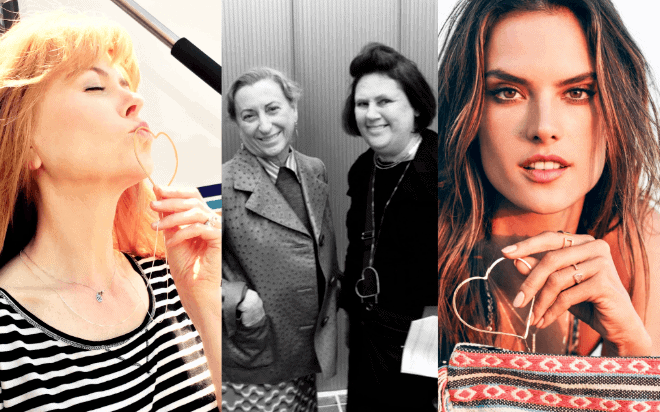 If you want to have the right jewelry AND feel good about yourself, then choose a sustainable brand. You won't be short of choices:

SeeMe is a great starting point. Created by Catterina Occhio, it's a luxury brand that gives jobs to women who are victims of violence and have been cast out by their communities. SeeMe also campaigns against child marriage. It's an incredible cause given there are more than 700 women in the world who were married as children. It's fair trade verified, and all its pieces are handmade.
They're delicate, made following ancient jewelry-making techniques and each piece is different from the last. All the materials they use are recycled and sourced from local markets. They sell necklaces, bracelets, earrings, and rings. Each design takes inspiration from the love heart and a bridal accessory or a gift for your bridesmaids.

In 2016, SeeMe marked the 20th anniversary of the UN Trust Fund to End Violence by creating the Orange Heart, worn by Nicole Kidman.

Cambodian women make The Brave Collection. The women have disabilities and/or have suffered violence and trafficking. The brand was created by Jessica Hendricks Yee, who traveled to Cambodia to teach English during her studies. Jessica was inspired by the country's violent history and suffering and wanted to create something beautiful to celebrate the courage of its women. The bracelet and necklace designs are simple yet stylish. They're a great bridesmaid gift and are a charming way for any bride to be to give a gift that gives back.

But, if you're looking for bridal jewelry for you and the person you love, then choosing the right engagement ring is vital. After all, you'll be wearing it every day forever. It has to reflect who you are as a couple and what your values are.

Bario Neal makes jewelry with recycled diamonds from conflict-free countries. They use recycled metals or what they call "fair-minded metals" that are extracted by small scale artisanal miners. Their colored stones are traceable, and Bario Neal states that it supports "healthy and happy working conditions" for their whole supply chain.
Designed by Anna Bario and Page Neal, all the designs are handmade. To prove their ethics are more than words on a webpage, both Bario and Neal are founding members of the Ethical Sourcing Consortium and the Ethical Metalsmiths and Jewelers Directory.

These guys are also big on equality. They make a point of telling customers they're an inclusive brand irrespective of gender, orientation, or age. What they say is "our inclusive jewelry designs don't have a gender."

If you're going all out, Bario Neal sells engagement rings, rings, wedding bands, earrings, necklaces, bracelets and one of a kind pieces.
Get the celebrity look on a budget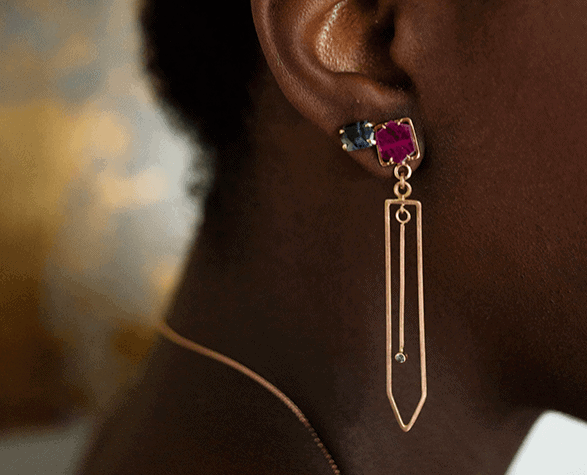 It's possible to have fabulous and affordable bridal jewelry without busting the budget or looking cheap. You may not be Meghan Markle or Kate Middleton, but you can still sparkle! The simpler the style, the easier it is to pull it off with a more affordable brand.

A good starting point is Swarovski, sold from their own website or lots of stores including Macy's. Their simulated diamond stud earrings or Zirconia bracelets are an excellent go-to to pull of the princess style.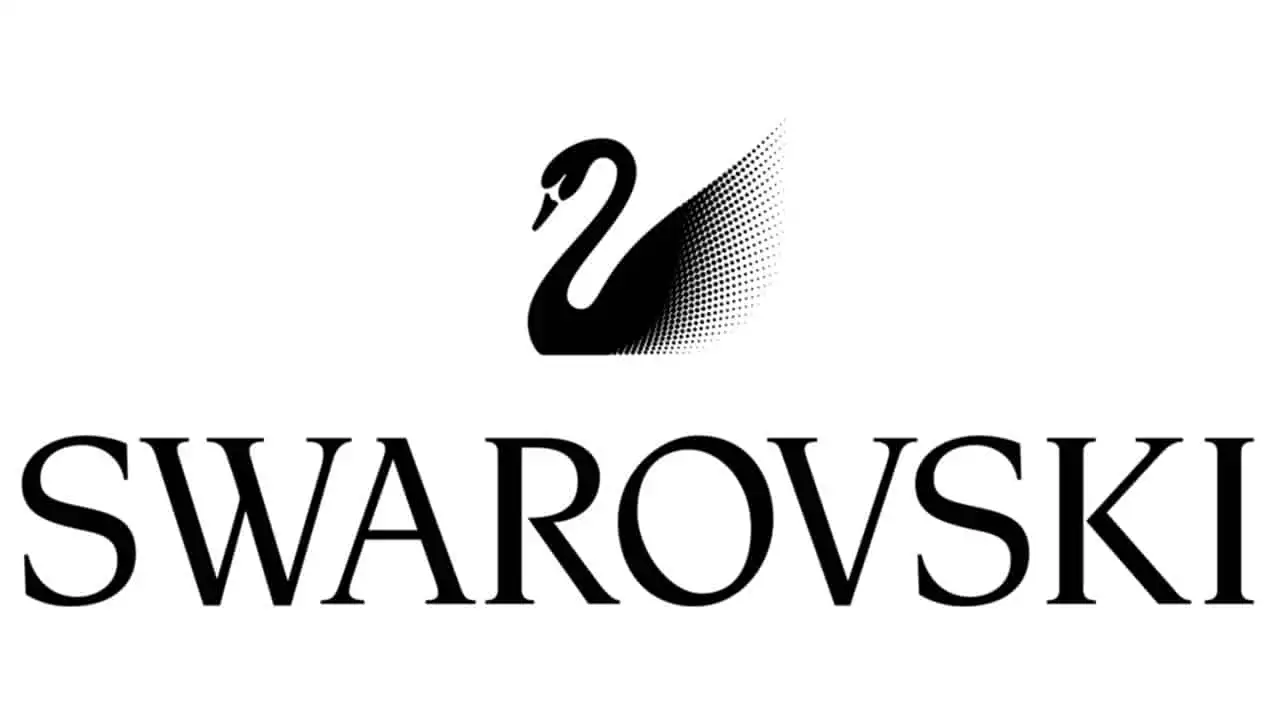 Or, there's Anna Bellagio, which is dedicated to every single piece of bridal jewelry imaginable. There are pearl and crystal drop earrings, cubic zirconia bracelets and earrings, and statement necklaces. There's also some lovely and delicate pieces of hair jewelry. Their website is pretty comprehensive because it's easy to navigate. It categorizes the jewelry not only by type but also by styles — for example, Art Deco, Boho Chic, Modern Glam, and Vintage Romantic.

Anna Bellagio is run by women for women and based in Atlanta, Georgia. Also, you can personalize your gifts to your flower girls, groom, bridesmaids, groomsmen, and mothers. Have them engraved with a special message, or their name. It's a bit of a one-stop bridal shop for everything except the rings that is.

Kate Spade is a brilliant choice for the affordable and stylish look, and it doesn't look cheap. There's some cute bridal necklaces and earrings to choose. Or look past that at their pendants, necklaces, earrings, and bracelets for gifts for your bridesmaids. It's a well-known brand that won't break the bank.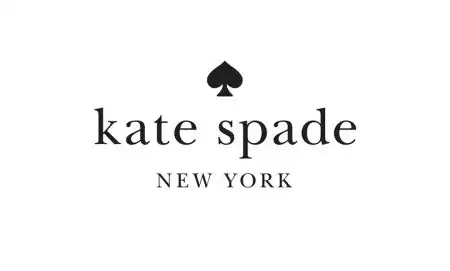 & Other Stories, is owned by H&M. Like COS, it's a higher-end brand in the H&M stable. It's an on-trend option for the modern bride. Launched in 2010, we all know about their stylish clothes, but what about their jewelry? We found some cute dangling and
stud pearl earrings
that'd look great on any bridal lobes.
If your bridesmaids have great taste and love & Other Stories clothes, it's a win-win. Their pendant and necklace choices are a good option for gifts. They'll translate into daytime accessories for many a season.
Stella & Ruby is an attractive choice for someone looking for affordable and ethical jewelry. Created by British native Lulu Hazle in 2009 the collection is sold on its website and at other retailers such as Nordstrom and BHLDN. Last year, the brand created Stella and Ruby for World Lead, to help people in Kampala, Uganda earn a living by selling their artisan jewelry designs.
Their earring designs are striking and stand out from some of the more traditional designs. If you're looking to make a real statement without spending a ton of money, Stella + Ruby isn't a bad place to start. There are some beautiful-looking monogrammed or personalized necklaces that'll look fabulous on any bridesmaid.
Be a high-end bride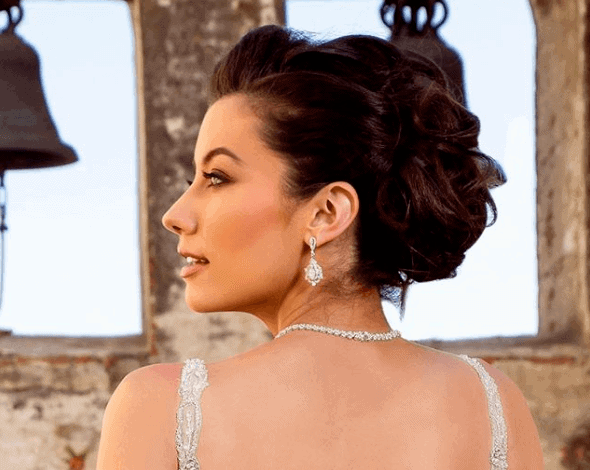 For the bride with a bigger budget to play with, the market is full of amazing places to shop to choose wedding jewelry. You can treat this kind of jewelry shopping not only as an investment but also as that extra piece of luxury to compliment your perfect designer dress. You might be wearing an heirloom or two already, so you're going to need something high end to go with it. But, it's still essential your high-end jewelry doesn't steal the show! It shouldn't be competing with your neckline, your veil, your dress, or you! On the whole, less is more!

Even one item of high-end jewelry alongside your engagement ring will enhance your look and ensure that you make a statement in the right kind of way.

Take a look at Nina Runsdorf's elegant designs for something classy and exquisite. Native New Yorker Nina Runsdorf launched the brand in 2005. She created her first jewelry collection when she was 12. After a career in fashion, she returned to jewelry design as her first love. The pieces are one-of-a-kind and made from precious and semi-precious stones.

It's worth taking a look at her Flip Ring. It can be stacked or paired with an eternity or wedding band. Her pearl drop earrings are gorgeous and unforgettable!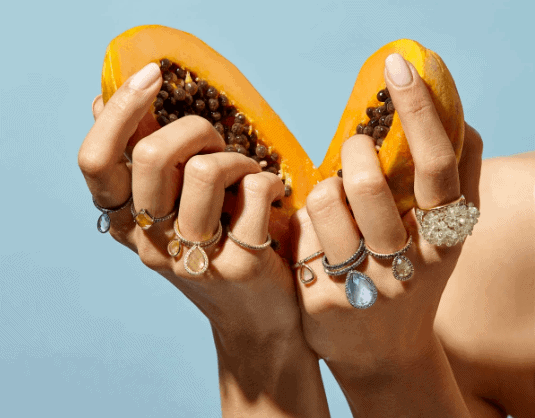 Van Cleef & Arpels prices can be expensive. But if money is no object, there's a hearty choice of earrings, necklaces, pendants, and bracelets. There's also a fairytale style old-world elegance collection of engagement rings. The store was founded in 1906 by Estelle Arpels and Alfred Van Cleef, the son of a stone cutter. Their line has that romantic feel to it that most brides love. Their website states that: "for each of its creations, Van Cleef & Arpels select nothing but the most beautiful diamonds in the world."

Bvlgari is eponymous with catwalk and celebrity style. There's no doubt that their brand stands out and showy. It's more than a jewelry store; it's an entire lifestyle brand that even includes hotels, who knew?! Their Italian inspired designs have been around for 135 years and are definitely recognizable and stand out. The Bvlgari Bridal Collection includes plain wedding bands, diamond-encrusted ones, engagement rings, and anniversary rings.

You can't talk about high-end bridal jewelry brands without a massive nod to Cartier. We can use the word "iconic" when describing Cartier jewelry and of course, its watches. Founded by Louis Cartier in Paris in 1847, it's at the top of the luxury jewelry tree. Its strong sense of history adds to its clean style and luxury.

Its solitaire engagement ring was first created in 1895 and is the perfect way to cement your future with the person you love. The diamond and platinum ring isn't even priced on the Cartier website; you have to ask. , the 1895 Classic Wedding Band comes in yellow, platinum or pink gold. It's a plain and stylish band that also comes with a single diamond for that small bit of classy bling.

Cartier is best known for its watches. But its jewelry designs rival all the other high-end brands without compromising on quality. As part of their commitment to women, they've started the Cartier Women's Initiative. It's an international business program set up to "identify, support and encourage businesses led by women entrepreneurs." It's about finding women who are contributing to finding solutions for the future of our planet.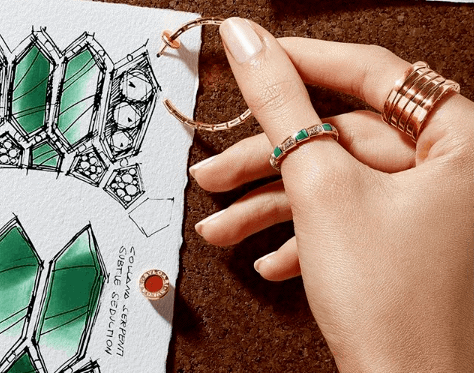 Last but definitely not least, there's Tiffany & Co. Like Cartier, it is a household name and forever associated The Great Gatsby. Established in 1837, it's synonymous with style, elegance, and exclusivity. It began its first direct mail catalog in the US 8 years later. Nowadays, brand style and message remain the same. But the price tags vary and can appeal to anyone with a smaller budget too.

Its high jewelry includes the reinvention of old classics into modern classics. They use diamonds, sapphires, and tanzanites. Whatever style you're looking at, Tiffany set diamonds are responsibly sourced and registered. If you want to know where your diamond of choice comes from, they'll tell you. Their diamonds come from many countries, including Sierra Leone, Russia, Namibia, and Brazil. If you're wondering about their ethical stance, their website tells us that: "Tiffany advocates to advance ethical diamond sourcing practices globally."
Making it all match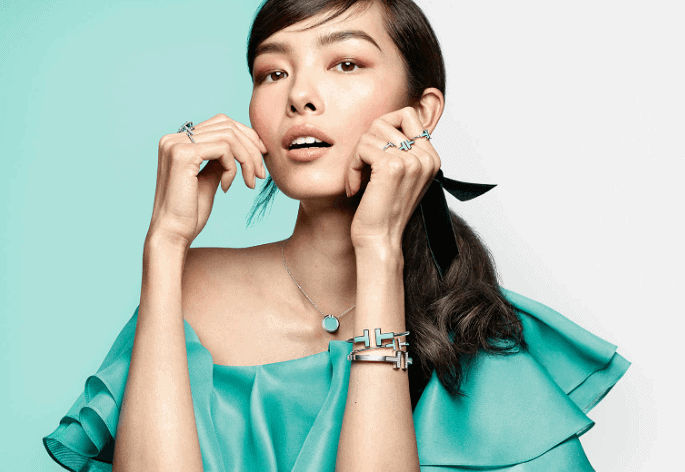 One of the most important aspects of choosing the best jewelry brand for the big day is to learn a few golden rules about bridal jewelry. This is true whichever brand you go for. T
he first is, it doesn't matter how much you love your sparkle, don't overdo it. Don't go over the top! Your jewelry color above all has to match your dress color. Think about that before you choose gold, silver, or platinum. White is excellent with platinum and silver. Cream and ivory look amazing with gold.

Second, choose according to your outfit's neckline. For example, some necklaces are going to look great with a sweetheart neckline. For example, look at chokers or a necklace with a short chain. Or, if you're wearing a halter dress, a necklace is going to look fussy. Dress your hair instead with some pretty hair decorations. In other words, don't go crazy!

Last, but definitely not least, be who you are. Any jewelry piece and any jewelry brand is a reflection of you and your future partner. If you look comfortable, if your jewelry brand suits you, you'll look and feel amazing. And that's what it's all about.
Recommended Reads: