Latest posts by Jeanette Kierstead
(see all)
In our Maker Spotlight this week, we have Carolyn Pollack who designs and owns Carolyn Pollack Jewelry under Relios, Inc. The company was founded in 1994 by Carolyn and her husband, Bill. Her studio is located in Albuquerque, New Mexico.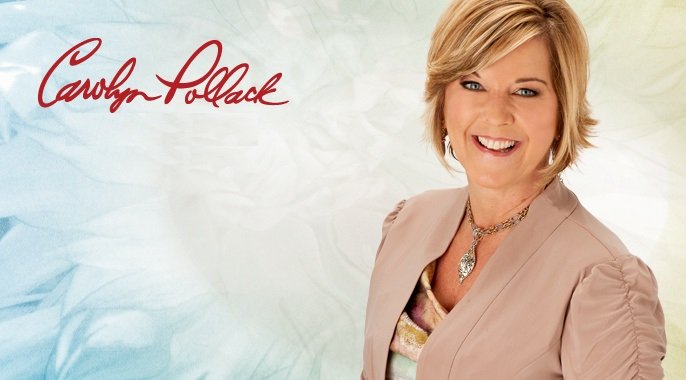 Relios & Carolyn Pollack Jewelry
When talking about her history, we have to include her husband's as well as the company he founded. He's also an artisan jeweler who started Relios in 1975 from his garage.
After 10 years, the company saw its jewelry in JCPenney and were their top suppliers of silver jewelry.
In 1987, Relios became a vendor on QVC, when the station went to 24/7 broadcasting. In 1994, Carolyn joined her husband to start creating one of the biggest jewelry brands on QVC. With beautiful pieces like this rhodolite garnet interlock bracelet, its not hard to see why!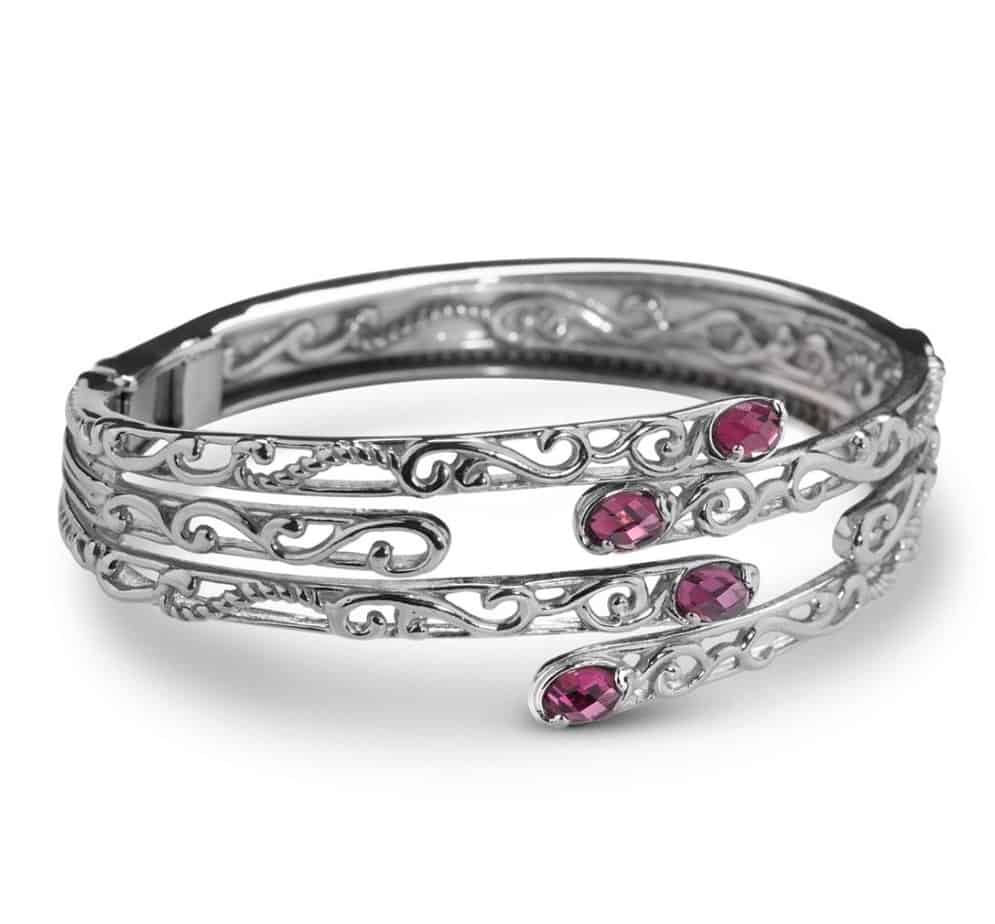 Source: carolynpollack.com
In 2005, the first gallery store opened in Grapevine, Texas. It was followed by a store in Albuquerque in 2010. That store was relocated to Sante Fe in 2013 where it thrives.
When Carolyn joined Relios in 1994, she understood that the company had the opportunity to be incredibly special. As a buyer, she was impressed with everything Relios had to offer. She had come to the company with a background in sales and marketing, so she was able to take the company to the next level with the focus on the customer and what they desire.
Designs and Process
The sterling silver collection is modelled on the beauty she sees in the world around her. The colors of a garden, the ripples of light on a body of water, or the twists and curves of a candelabra are what inspire Carolyn when she's designing her collections.
She's proud to design and create her jewelry in her American studio. Carolyn's sterling collection is incredibly wearable jewelry with a unique appeal. It features unique combinations of colors and styles that can only be called sculptural. It's like wearing a piece of art when wearing one of her pieces.
Bold gemstones and intricate sculptural qualities are what make her designs stand apart from other designers. It's easy to see how she incorporates her love of beauty into her collections.
Gemstones and Collections
Her sterling silver jewelry includes gemstones like onyx, labradorite, quartz, garnate, chalcedony, turquoise and peridot. The stones are the centerpiece of her earrings, bracelets, necklaces, and pendants, but she surrounds them with intricately designed polished or oxidized sterling.
Awards and Achievements
Carolyn Pollack Jewelry makes all its jewelry in American, which is a point of pride for the designer. Everything from the design itself to the wax replica and metal finished product are all created and produced in one location. The silver comes from recycled sources in the industrial process, so new mining doesn't take place for the sole purpose of creating her jewelry.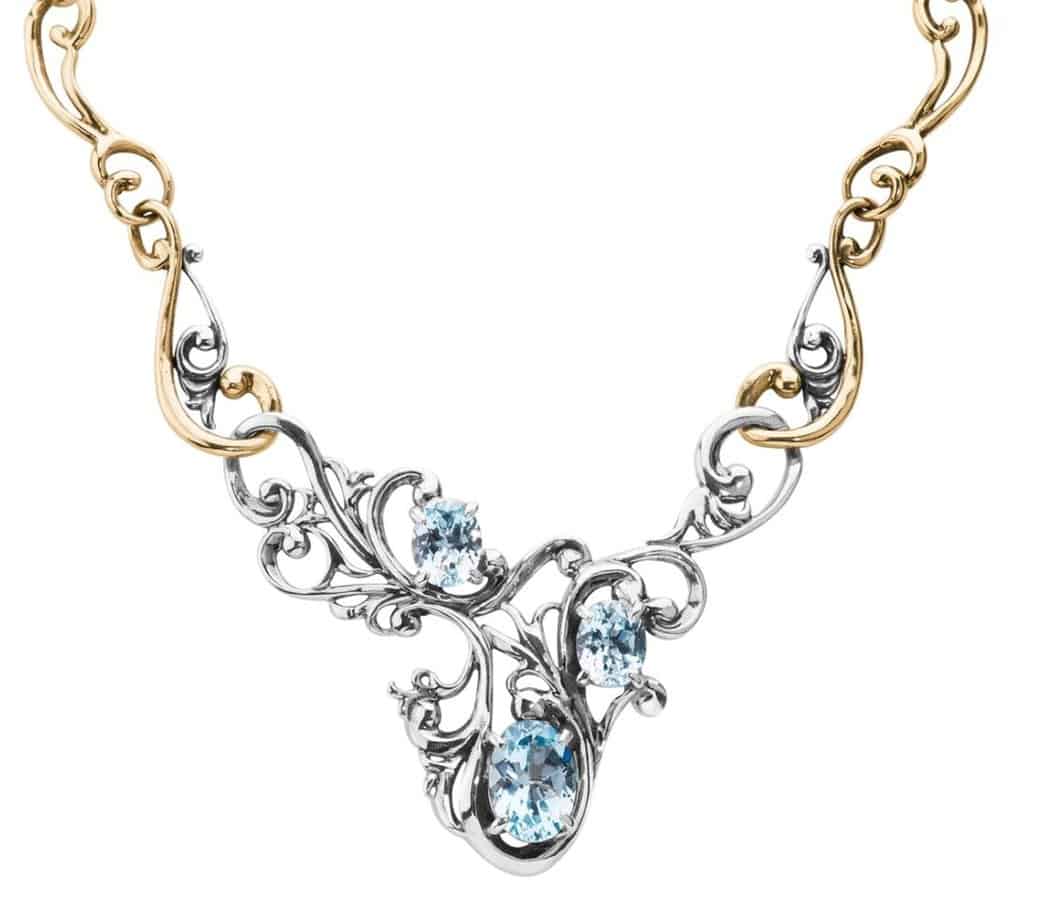 She's received awards for her environmental responsibility. The air and water filtration systems in her shop capture silver particles that are produced during production and reuses them. She's received a Pollution Prevention Award of Excellence from the city for her efforts.
Carolyn Pollack Jewelry

Features and Honors

Throughout the years, Carolyn has been featured and awarded in various publications. These are just a few of those:
2004 – Product Concept of the Year from QStar Awards for her Sincerely Southwest line
2011 – Product Concept of the Year – QStar Award for Summer Across America
2015 – BlogHer Feature for American West
2015 – Taste of Country Feature for Jennifer Nettles Collection
American West Collection
Her newest collection, which was created in 2013, is the brand American West. It features southwestern jewelry designs with bold gemstones, Sleeping Beauty Turquoise and bits of leather. The design studio has collaborated successfully with many award-winning jewelry artists who are Native American like Jody Naranjo, Victoria Adams, Fritz Casuse and Myron Panteah.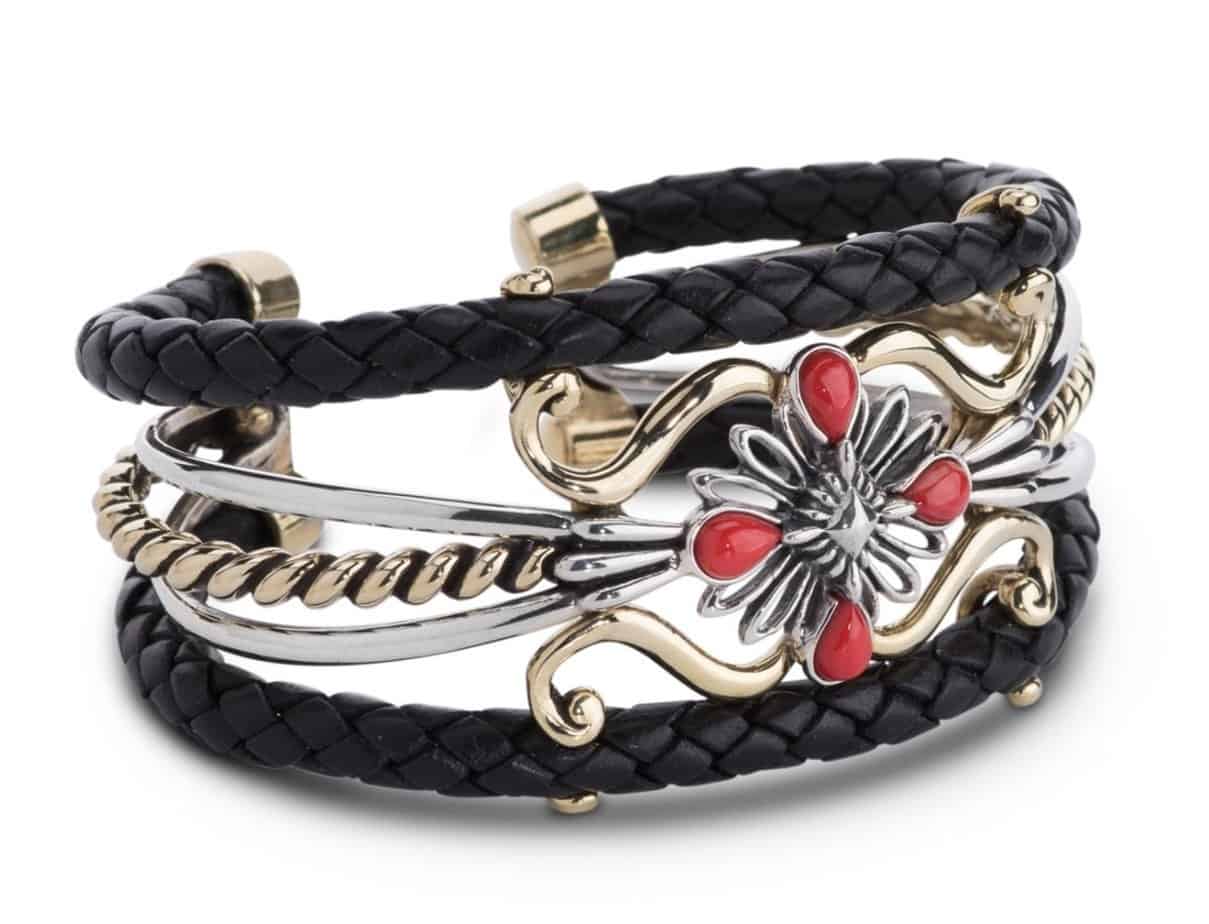 Jennifer Nettles came to the collection in 2015 to collaborate on a new line of jewelry with her name on it. She's best known for being the lead singer of Sugarland along with Kristian Bush.
Sleeping Beauty Turquoise
This quality gemstone is used in many of the American West brand's jewelry. The gemstone is valuable and rare because any turquoise available will be the only ones available at all. The gemstone was found exclusively in Globe, Arizona, but the mine is now closed. After the mine closed, the prices rose and the jewelry designed with this gemstone are unique and appealing to jewelry lovers.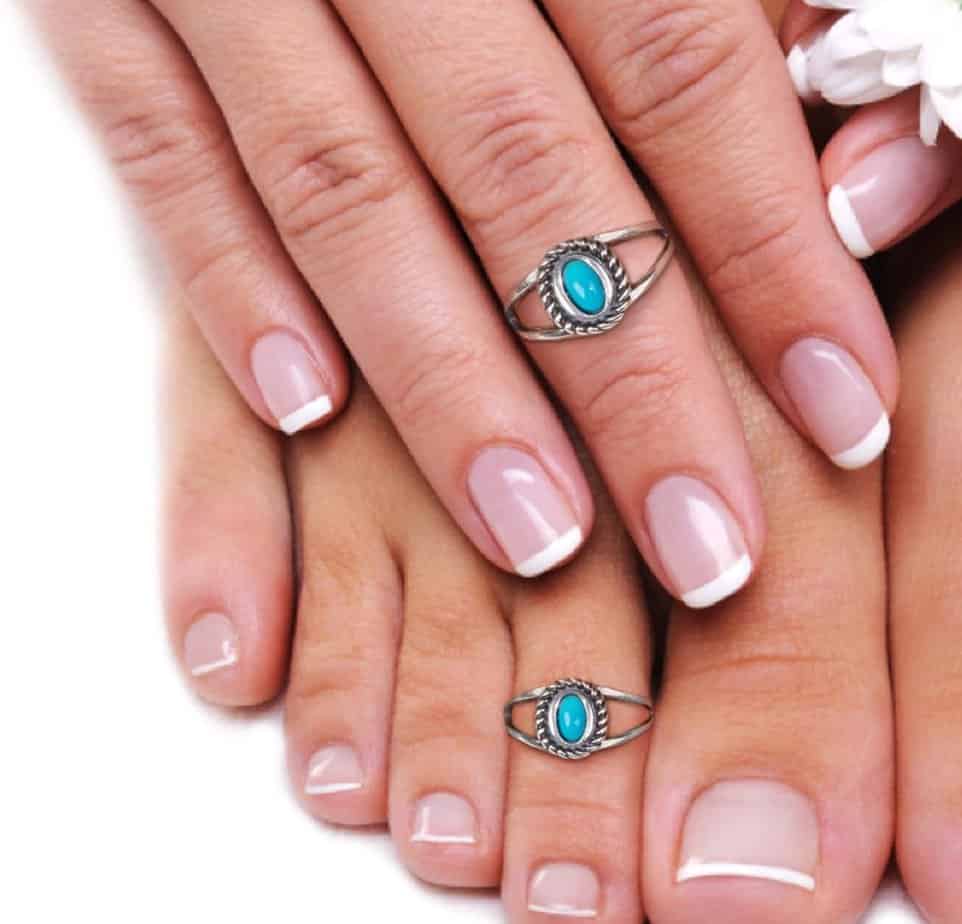 Source: carolynpollack.com
Carolyn Pollack Jewelry
Carolyn is a regular visitor to the QVC set when she has new designs to showcase. You can see her television schedule on her Facebook page. Her newest jewelry designs and special collections can be found on her website, or you can check out her blog to learn about the newest designs when they become available. We featured her here on the Maker Spotlight because of the intricacy of her designs, the fact that they feature southwestern design styles with beautiful, stunning gemstones, and how concerned she is with the environment. Love it!