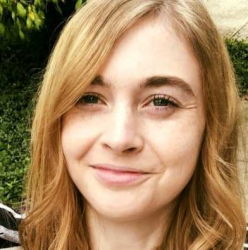 Latest posts by Erin Jamieson
(see all)
Pearls have long been a mainstay in fashion, considered the epitome of elegance. Pearls have been the jewelry of choice for many notable public figures, including Audrey Hepburn, Coco Chanel, Jacqueline Kennedy, and members of the British Royal Family.
TL;DR: My top trusted online retailer is Huge Tomato Jewelry via this section of their website ALL manner of pearl jewelry (their customer support is OUTSTANDING if you need help finding something).
Preferred Pearl Jeweler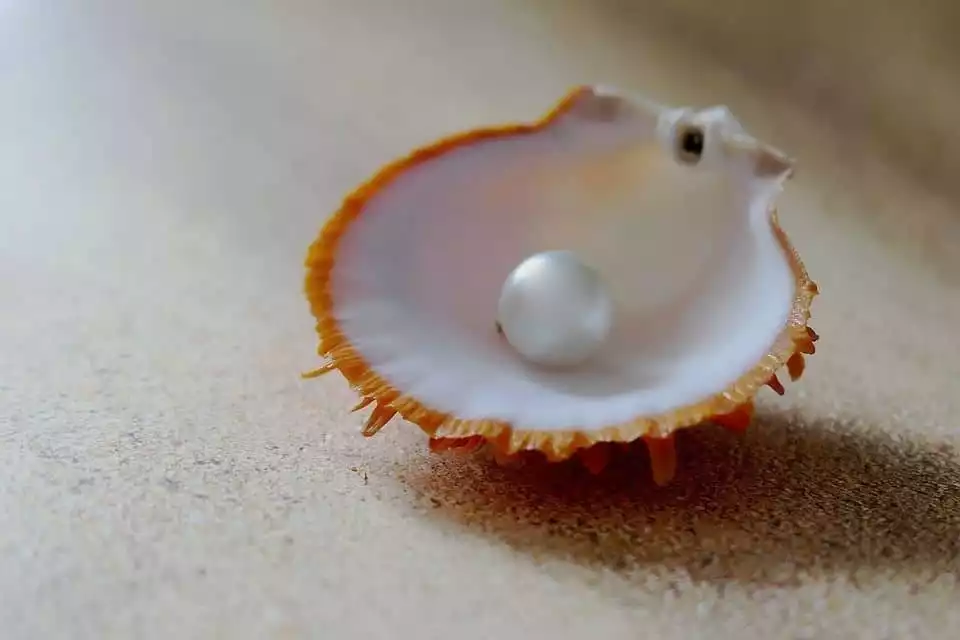 Best Place to Buy Pearls? | Huge Tomato
It's surprisingly difficult to find a reliable online retailer for pearl-specific jewelry and pieces. That said, I've been VERY impressed with the freshwater pearls and service at HugeTomato.com.
Shop Pearls at HugeTomato.com
We earn a commission if you click this link and make a purchase at no additional cost to you.
But pearls aren't just a past iconic look; a report this December in the Wall Street Journal noted that not only do they remain a classic, beautiful accessory, but one that has been making a comeback, in part because of figures like Michelle Obama and Kate Middleton, and also because they are more accessible. Today you don't have to visit a fine jewelry shop; a beautiful strand of pearls could be right at your fingertips.
But knowing where to buy pearls online can be tricky, especially if you are (understandably) hesitant when it comes to online retailers. Our guide will give you a quick overview of everything you need to know when it comes to purchasing, selecting, and finding the best pearls, as well as introduce you to the best online pearl retailers.
And then you'll be on your way to your perfect look, whether it's for your wedding, bridal shower, or even if you're going as a guest and want an extra classic elegant touch. Plus, pearls are a great complement to a gorgeous engagement and wedding ring set.
Preferred Pearl Jeweler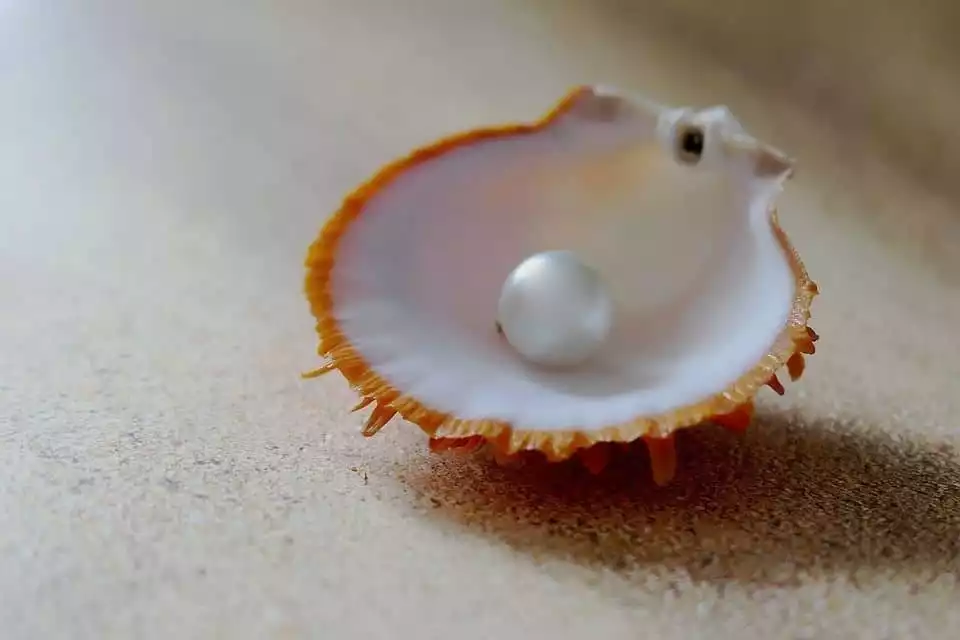 Best Place to Buy Pearls? | Huge Tomato
It's surprisingly difficult to find a reliable online retailer for pearl-specific jewelry and pieces. That said, I've been VERY impressed with the freshwater pearls and service at HugeTomato.com.
Shop Pearls at HugeTomato.com
We earn a commission if you click this link and make a purchase at no additional cost to you.
HugeTomato is the best option for pearl jewelry in a variety of settings, including some of the following:
The main advantage of going with this online retailer is that they SPECIALIZE in pearls. Many online jewelry sites throw in a smattering of pearl selection, but not to the breadth and depth of a site like HugeTomato.
Bottom Line: HugeTomato.com my go-to merchant for all things pearls and the first place a check (particularly for loose pearls).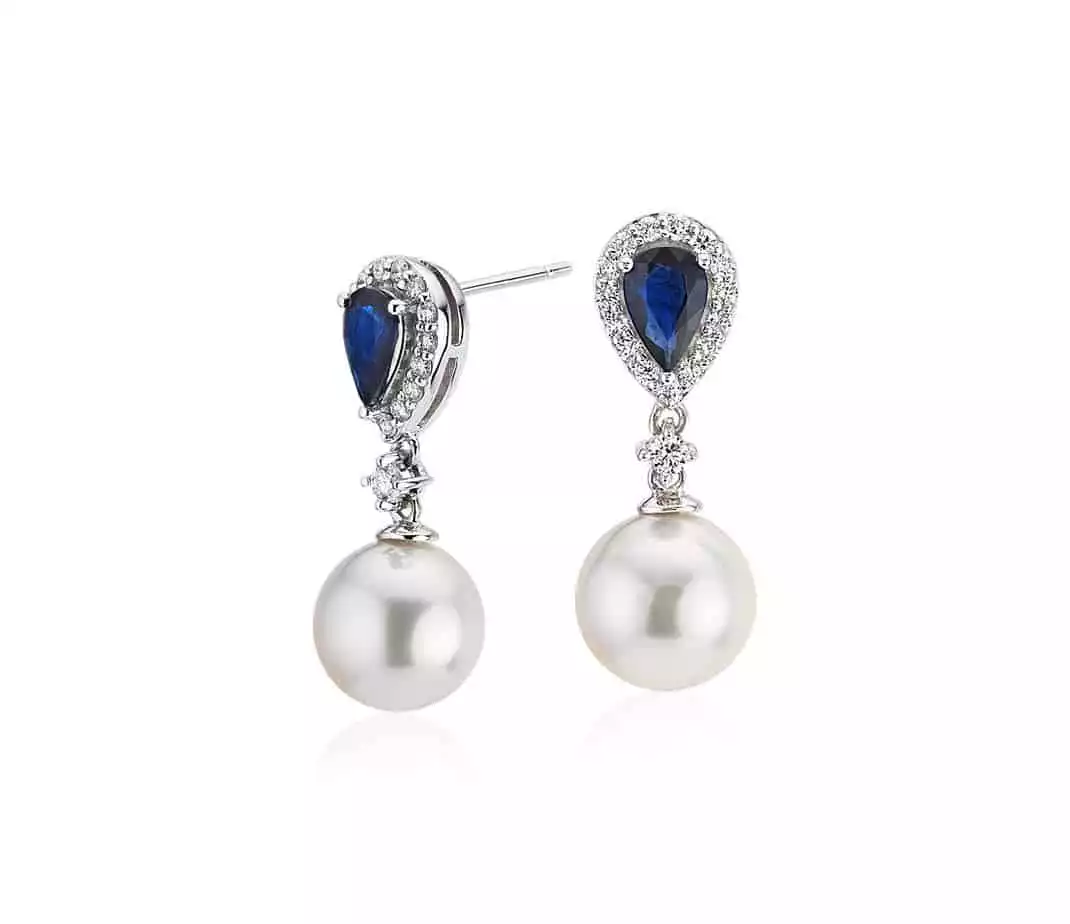 Stunning Pearl Jewelry | Blue Nile
Explore the unique appeal of pearl stud earrings, classic pearl strand necklaces, solitaire pearl pendants, and pearl bracelets.
Check prices
We earn a commission if you click this link and make a purchase at no additional cost to you.
Blue Nile, one of the leading online retailers of fine jewelry, sells a large selection of pearl necklaces, earrings, and pearl bracelet options. While they do not specifically specialize in pearls, they do have an entire page devoted to pearl education and have a sizable stock of different varieties.
Perhaps even more importantly, Blue Nile has a good reputation as a seller of fine jewelry. Blue Nile is based in Seattle and has been operating since 1999. In the twenty years it's been operating, it's earned a reputation as a company that has a lot to offer in terms of stock and customer service. It holds an A plus rating with the Better Business Bureau, and also features physical showrooms across the country.
Add to that customer friendly services: returns can be made within thirty days, with free and secure shipping; jewelry also comes with a lifetime warranty and there's even financing options.
What's on offer
Pearl Necklaces:

Pearl necklaces are a gorgeous and iconic way to celebrate pearls as a classic look. There are over 115 different choices to choose from, which vary greatly in price, style, and type. Tahitian, Akoya, South Sea, and even vintage inspired pearls are available. They are all exclusively cultured pearls, as is usually the case for many online retailers. Sort by price, accent metal, color and necklace type. Prices range from sixty dollars for a pearl heart pendant to $32,000 for a

Tahitian Pearl and Diamond Necklace in 18K White Gold

. Metal accents, diamond accents, and a variety of styles make this an excellent collection.

Pearl Bracelets:

Like the necklace collection, Blue Nile offers an ample variety when it comes to

pearl bracelets

. The same filters apply, and you can choose from cuff, strands, and bangles. Baroque pearls, double-strand, yellow gold, and sterling silver with cultured pearl clasps are the highlights. Most designs are elegant and dainty, with a more classical to the vintage feel.

Pearl Earrings:

Drop, halo, hoop, knot, threader, and studs are all choices for a healthy collection of

pearl earrings

. Like the bracelet and necklace collection, you'll have your choice of Tahitian, Akoya, and South Sea cultured pearls. White, yellow gold and even halo diamond accents are available. Prices range from sixty dollars to just under ten thousand.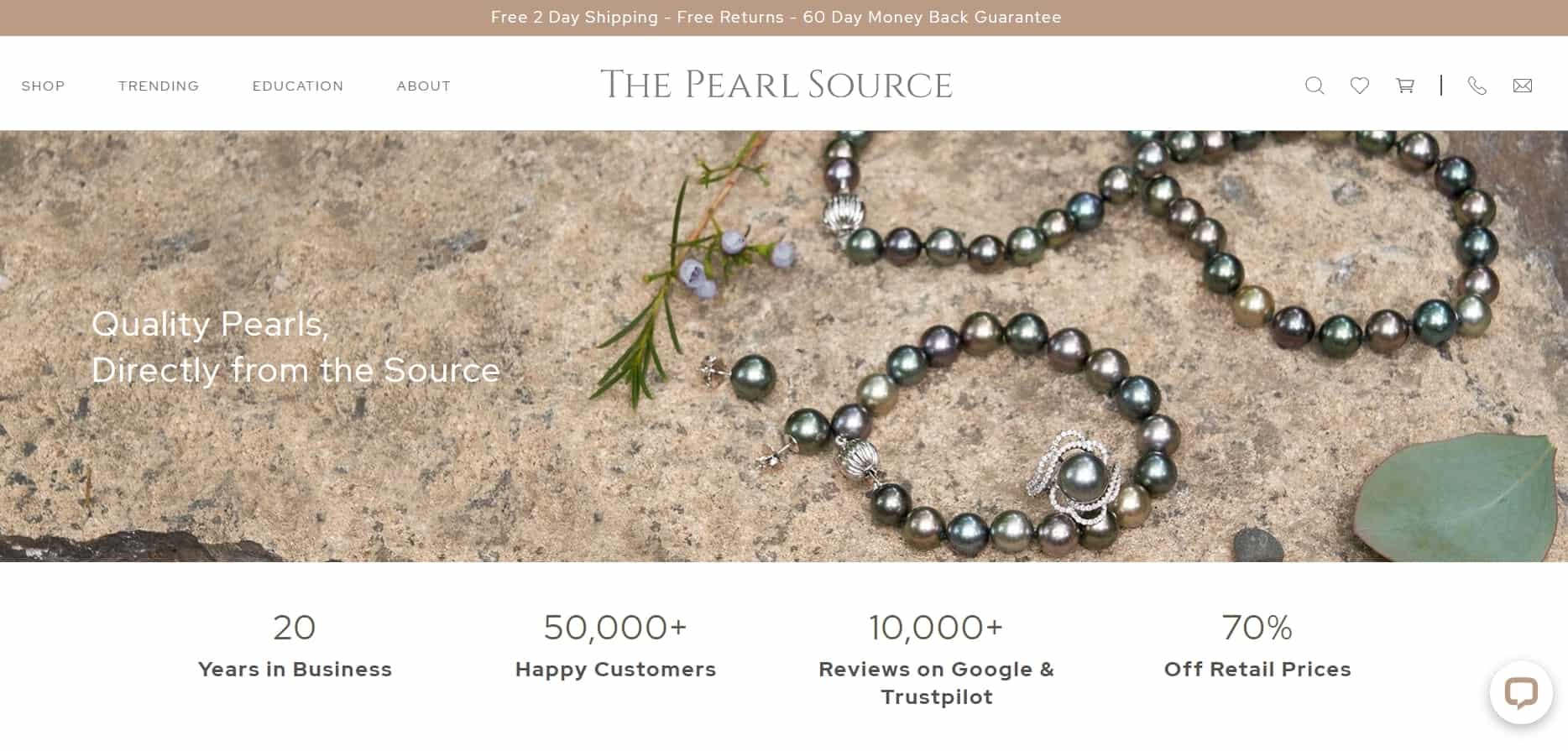 Maybe the name itself raises some concern, but the Pearl Source is actually, in fact, a great place to buy a pearl online. The company is even older than Blue Nile: it was founded in 1991 in Los Angeles and specializes in selling freshwater, Akoya, and South Sea cultured pearls. It is considered one of the largest suppliers of loose pearls in the United States and also holds an A plus rating with the Better Business Bureau.
And because it specializes in selling pearls, it also is a bit more connected to the pearl industry as a whole, with affiliations and memberships with the Cultured Pearl Association, Perles de Tahiti, and the Jewelers Board of Trade.
While ground shipping is free, however, you will have to pay for other methods of shipping. They offer a generous 60 day return and exchange policy.
What's on offer
Since Pearl Source only sells pearls, the filters are right at your disposal on the very first page. Shop by color, type, jewelry type, and collections.
Colors:

While Blue Niles does offer some colored pearls, Pearl Source is more extensive in this category. Select from beautiful black pearl, white, pink,

peach

, golden, and even multicolor pearls.

Jewelry Type:

Necklaces, bracelets, earrings, pendants, and even rings are on offer.

Collections:

You have many options to get a truly unique set of pearls. You can create your own pearl set, or shop the

bridal

, loose pearl, tin cup pearl, leather pearl, or gemstone pearl collections.
Styles tend to be classically elegant, with more emphasis on the pearls and a little less in terms of embellishments as we saw with Blue Nile. Prices also vary greatly, so much that it is hard to summarize. Like Blue Nile, there really is a price point for every budget.
It might seem odd to include Tiffany and Company in the best place to buy pearls online list, but its reputation, service, and exquisite collections should not be passed up entirely. The traditional jewelers do sell quite a bit online, and there's more variety than you might think.
Tiffany and Company admittedly offers by far the smallest collection of our top three picks, but for many customers, that might be the beauty of it. With a narrower but very high-quality collection, you might get less lost in your search for bridal gifts, wedding party, or bridal pearls.
Tiffany and Company also holds a Better Business Bureau rating of an A plus, and has held this accreditation an incredibly long time–since before the Great Depression, in fact. It has earned a reputation as prestigious and high quality jewelry and has been a favorite for everything from anniversaries to weddings and more.
In terms of customer service, Tiffany and Company is on par with the previous two companies. Ground shipping comes with no cost, and next day shipping is available for thirty dollars. Returns and exchanges are accepted within 30 days of the initial purchase.
What's on offer
Still, it's possible that many customers may be unaware of their online collection of pearls. To be sure, as we've stated, the collection is far more modest in size than our previous two retailers, but it certainly is still worth looking at. The company offers about a hundred different pieces of pearl necklaces, earrings, and bracelets, in total.
Pearl Necklaces:

Freshwater Pearl, Tahitian, and Akoya cultured pearls are available in sprinkle pearl necklace pendants, and 18K sterling silver and gold. These necklaces do tend to run at a higher price point, but with less variability, with about $1500 being the average price. Necklaces are simple, and even daintier and finer than with the other two retailers.

Pearl Bracelets:

Stacked, wrap around, and simple pearl strand bracelets are offered. The simple but elegant look of this collection focuses mostly on the pearls themselves, with some fine metal accents.

Pearl Earrings:

South Sea pearl drop earrings with diamonds, mesh fringe earrings with freshwater pearls, and 18K gold earrings with Akoya pearls are some highlights. Prices range from a few hundred to a few thousand dollars, and all are very classically elegant.
Best Place to Buy Pearl Earrings:

Shane & Co
I specifically wanted to mentioned Shane & Co if you are just looking for some exquisite pearl earrings. They have the widest selection I've been able to find, available online here.
What's the difference between freshwater and cultured pearls?
Freshwater pearls and cultured pearls are both available to be purchased, but chances are you might not know the difference between them. In fact, many freshwater pearls are sold are also cultured.
Cultured pearls refers to pearls that are produced in a pearl farm under 'controlled conditions' and can come from a mollusk, oyster, and mussel. Pearls are cultured, or processed, in two different ways. In this case, culturing refers to the artificial process of inserting tissue from an oyster to form a pearl sac or mother of pearl.
How are cultured pearls processed, and why does it matter?
Cultured pearls fall into one of two categories:
Beaded:

The Akoya Pearl, South Sea, and Tahiti pearls are typically beaded (Tahitian Black Pearls), which means that they come from gonads, which are grown in limited amounts, one at a time. It takes an average of two to seven years to harvest pearls like this. Due to this process, they tend to be less mass produced and also more expensive.

Pericultural Process:

In the

pericultural

process, pearls (including Biwa and Chinese) grow on a mantle of upwards of over twenty at a time, and can be more mass produced. While the quality is not as high as beaded pearls, it was improved over time, and they tend to be much more affordable.
What about natural pearls?
Natural pearls vary widely in price, but all natural pearls, are, as it sounds, formed in nature. They thus are rarer than cultured pearls, vary more in quality and size, and tend to be far more expensive.
In order to find natural pearls, divers must go very deep into certain ocean water. This of course only adds to the price tag of natural pearls. An average price point is a few hundred to a bit over a thousand dollars for a natural pearl.
Are natural pearls "better" than cultured pearls?
Essentially, freshwater or cultured are not the same as natural pearls. While they do look nice if produced well, they are not considered as fine of jewelry. If this does not bother you, it can certainly slash your price tag, and many people might not notice the difference. And the other problem is it is very hard to find natural pearls for purchase.
If you're shopping online, you'll likely have to opt for cultured pearls instead of when shopping in a specialized pearl shop.
In fact, some experts use X-ray technology to determine whether the pearls are cultured or natural. You can easily tell simply by the price, however: if it seems too good to be true, it probably is. Natural pearls, as we mentioned, can easily cost several hundred to over a thousand each.
Beside type, what affects the cost of pearls? Pearls are priced based on a number of different factors aside from their sourcing and processing. Type, size, color, shape, luster, and surface quality are all important factors when it comes to determining the value of pearls. Larger, and rounder pearls are more valuable, as are pearls that have little surface blemishes and more shine on their exterior.
Of course, many pearls that are cultured do not have much in the way of surface blemishes, because the growing process and production is more closely controlled.
Is there anything else I should know before I shop for pearls online?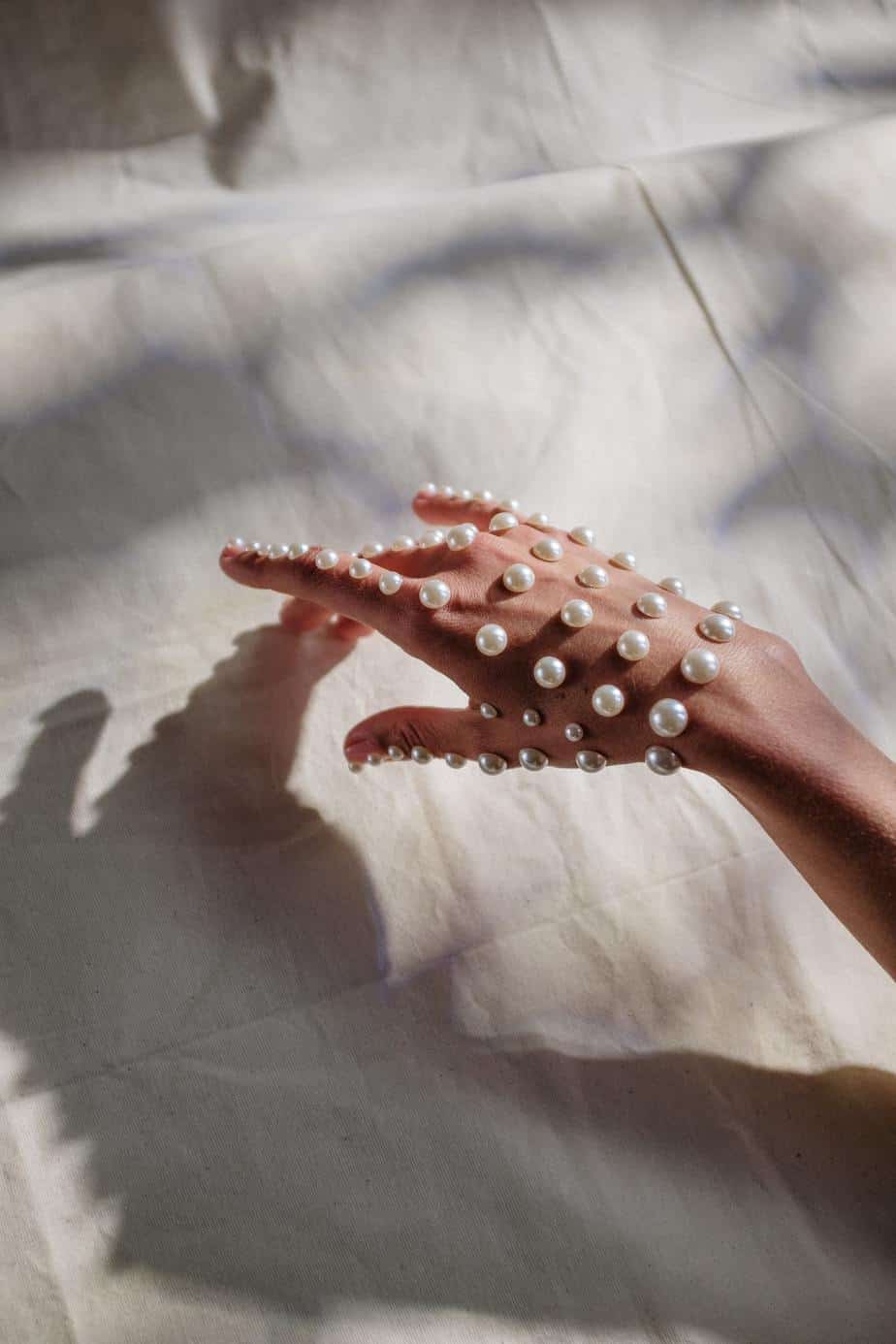 Knowing the different pearl types and categories, it's important to know what you're looking for. Set a budget, type, and style in mind before you start on your web browser. Doing so will keep you focused, prevent you from getting distracted or ending up with something you don't truly want.
Also, keep in mind that comparison shopping is your friend: by comparing and contrasting available, prices, and ratings, you're more likely not only to get a better deal but also make sure you're going with the best online retailer for you. Finding pearls online is only part of the process: the key to finding the best pearls is finding them from a source that will provide customer service, answer questions, and do everything they can to make the purchasing process transparent.
And beware scams. As is the case for so much fine jewelry, there are online retailers that are fraudulent or selling pearls that does not match the description. Your best bet is to go with a reputable seller that has reviews, has been in the business for a while, and has clear contact numbers. You'll also want to look for customer reviews outside of the internal site.
Where can I buy pearls online? Although there are countless places to buy pearls online, your best bet is, as we said, to go with an official retailer. Purchasing pearls off aggregate sites like Craigslist and even Ebay runs the risk of receiving something of lesser quality. Plus, you want to get the customer service or added care that some other retailers offer upon purchase.
This list is not all inclusive but does point you into the direction of some of the best online retailers for purchasing pearls. We recommend checking out HugeTomato.com here FIRST.
What about natural pearls?
As we mentioned, natural pearls are very rare, precious, and hard to find, especially if you want to buy pearls online. Even if you search for natural pearls, you may very well be directed to a page for cultured pearls. Especially if you're looking for pears for your wedding or someone else's', buying pearls that are cultured might save you a lot of money and headaches.
Another reason natural pearls are so rare is that the desired shape and size cannot be controlled, as it can with cultured pearls; there is also more room for surface defects.
Most of the time, natural pearls will be sold by carat weight, and the few natural pearls that are available are usually termed "vintage" pearls or vintage pearl jewelry.
If you must have natural pearls, we suggest you shop in person and also make sure the pearls come with an official X-Ray certification of authenticity through something like the AGS (American Gem Society).
Just remember: it is very difficult to tell the difference between cultured and natural pearls; that's why such technology is required, even for experts.
By doing your research, setting a firm budget, checking out customer reviews, and going with a retailer with a great selection and customer service, you may just fall in love with cultured pearls.
Bottom Line Summary: My top trusted online retailer is Huge Tomato Jewelry via this section of their website ALL manner of pearl jewelry (their customer support is OUTSTANDING if you need help finding something).
Preferred Pearl Jeweler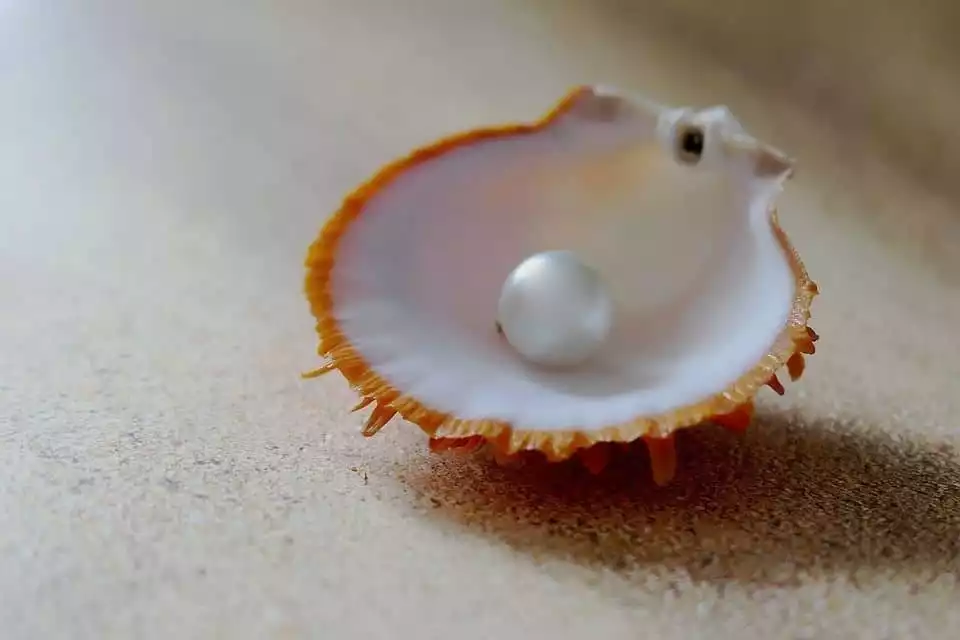 Best Place to Buy Pearls? | Huge Tomato
It's surprisingly difficult to find a reliable online retailer for pearl-specific jewelry and pieces. That said, I've been VERY impressed with the freshwater pearls and service at HugeTomato.com.
Shop Pearls at HugeTomato.com
We earn a commission if you click this link and make a purchase at no additional cost to you.
Further Reading on Pearl Jewelry:
FAQs
Question: How do I know if a pearl is fake?
Answer: To know if a pearl is fake, you don't need a professional opinion, instead, you should take the pearl and rub it against your tooth. If there is friction, it is highly likely that you have a real pearl, but if it feels like glass rubbing then you definitely have an imitation pearl in your hands.
Question: Is it hard to find real pearls?
Answer: Yes, it is very hard to find real pearls, especially online, when they all look the same. Always make sure you are purchasing from trustworthy places that offer a certificate, otherwise, you can end up paying a lot for fake pearls.
Question: What is so special about pearls?
Answer: Pearls have been worn by royals for centuries, and this is why they have become so popular to this day. Unlike other gemstones which arise from the Earth, pearls arise from the sea, and this is why they are so adored.
Question: How long will real pearls last?
Answer: If pearls are properly taken care of, they can last more than 100 years. This definitely means no creams, lotions, perfumes, sprays, and strong sun exposure near the pearl.
Question: Is Mikimoto a good place to buy pearls?
Answer: Yes, if you want to go with real pearls, Mikimoto is definitely a reputable jeweler, and one of the best option as the company has been selling round pearls for more than 100 years.