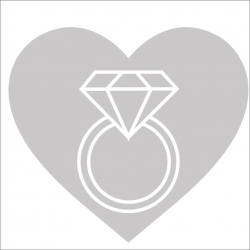 Latest posts by Love You Tomorrow Team
(see all)
Even if you know nothing about jewelry, chances are you've at least heard of two companies: Kay Jewelers and Jared.
From the iconic commercials with the catchphrase "every kiss begins with Kay" to the excited declaration of a newly engaged woman declaring "he went to Jared," both companies have inundated the United States so much that's it hard to live somewhere without a physical storefront, or an advertisement for one. And while Kay Jewelers or Jared may seem like they're in fierce competition, there's something that many might not be aware of:
Our Pick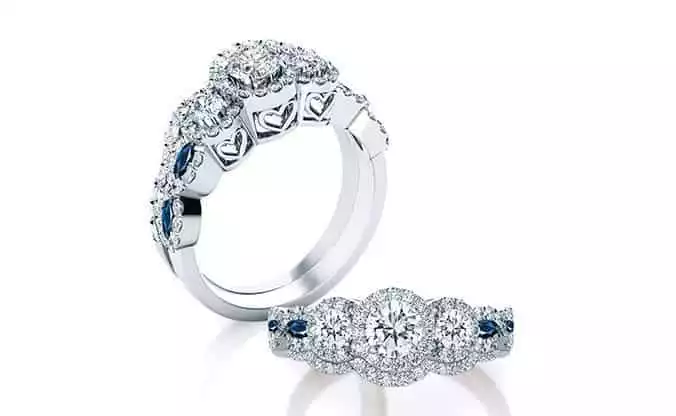 Why Go with Jared?
What I love about Jared's is that it SIMPLIFIES the process of finding rings. I find it's the best choice for folks looking to make a good choice without having days to spend comparing all of the options.
Find Your Ring Here!
We earn a commission if you click this link and make a purchase at no additional cost to you.
They're owned by the same parent company, Signet Jewelers. Yep, that's right.
Still, there's no doubt that there are reasons why someone might opt for one jeweler over the other: with some stunning differences and signature collections, depending on what you're looking for, either Kay or Jared might be a more clear choice than you'd think.
Getting to know the Parent Company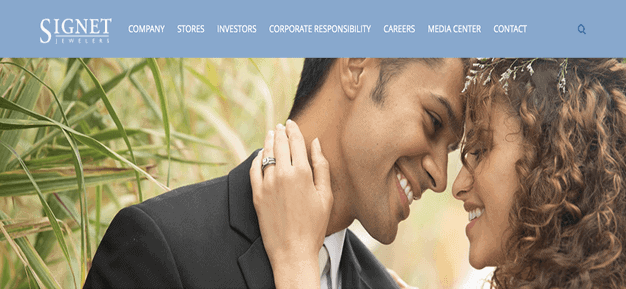 Before considering either Kay or Jared, it's good to get a sense of who owns both of them: Signet Jewelers.
It's considered the largest specialty jewelry retailer, with 3,600 stores in the U.S., U.K., and Canada.
Signet owns:
Jared
Kay Jewelers
Zales
H. Samuel
Ernest Jones
People's and Pierce
Pagoda
Total annual revenue for Signet (also known as Sterling) is about $6 billion, which includes not only engagement and wedding rings, but also watches, exclusive collections, services, and other merchandise.
Ratings, Ethics, and Charitable Causes

As a whole, parent company Signet earned an A+ rating through the Better Business Bureau, though it's important to note that customer feedback, for whatever reason, was heavy in negative reviews (it may be a reporting bias, but it's always a good idea to check out all customer feedback, as well as with other sources such as Customer Affairs or Reports).
Touting ethical and societal responsibility, Signet:
In other words, it may be a large company with a great deal of revenue, but it's also more or less highly respected and invests back into communities here and abroad.
Policies and Services you need to know about (before you shop)
While some policies may differ based on the specific product, both Kay and Jared more or less will adhere to parent company Signet's policies and services. Here are some key ones you need to be aware of before you decide between the two jewelers:
60 day return period, or 90 days for an exchange, except for a 30 day return for watches
Credit cards available, specific to each jeweler (there is a separate Kay and separate Jared credit card)
Regular Maintenance includes resizing, prong tightening, clasp replace
Extended Service Plans may be purchased for a lifetime price, and includes more advanced repair and maintenance coverage, minus any loss, theft, or purposeful abuse
Progressive Leasing offered
Secured Shipping to stores or your house
In the Battle of Kay vs Jared, the Competition is steep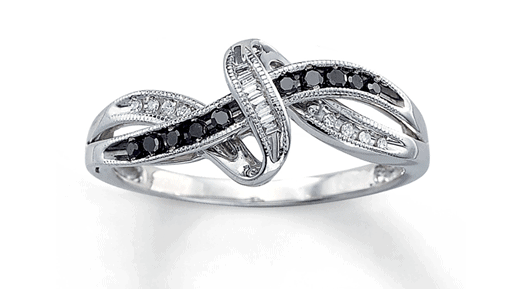 Both Kay and Jared sell some similar merchandise and services, but there are also enough substantial differences to give shoppers pause. In this analysis, we'll be looking at what both do well (or not as well), what edge one has over the other, and ultimately, which jewelry should be your go-to.
No matter which you shop, you'll have access to:
Engagement and Wedding Rings
Necklaces
Bracelets
Earrings
Charms
Watches
Gifts
Signature Collections and Clearance
Even if you're just looking for an engagement or wedding ring, it's great to note these other collections because they can come in handy for a bridal party, anniversary, or other gifts–now or in the future.
Both Kay and Jared also have a variety of styles, including modern, geometric, and others.

At first glance, both the best and worst thing about Kay (vs Jared)?
They've got a larger inventory.
In the case of engagement and wedding rings, this is especially true, and you'll find pre-made rings at any price point, from just over $350 up to 14K, 2.2 Carat rings nearing $10,000.
The same is true in collections overall, whether you're looking for jewelry boxes or charm bracelets. As you can imagine, greater inventory means you might be more likely to find what you're looking for…but it can also be overwhelming and confusing for some indecisive shoppers.
Our Top Pick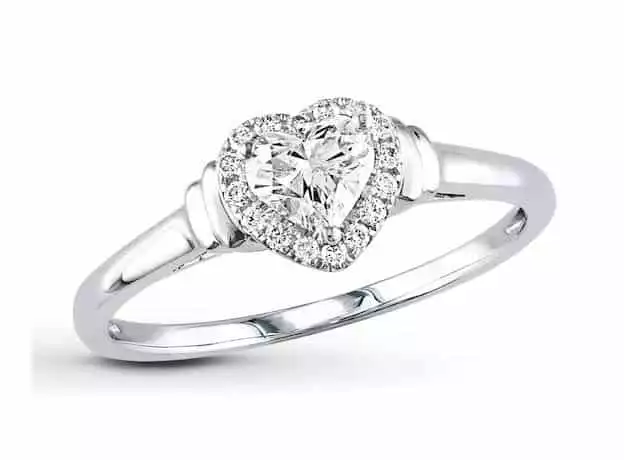 Why I Prefer Kay Jewelers
BOTH of these retailers are quite similar. In fact, they share a parent company (SIGNET). However, Kay Jewelers tends to have a wider selection of engagement rings and customization options, PLUS a better overall online purchasing experience.
Go with Kay Jewelers
We earn a commission if you click this link and make a purchase at no additional cost to you.
Size of inventory aside, let's take a look at what they do well–and where that might be lacking,
Engagement & Wedding Ring Options
When it comes to Kay's Engagement Rings, you have three main options to start with:
Unique Rings Collection
Create your Own
Designer Collection

The Simple, unadorned name says it all: these rings are for anyone who is looking for something not just beautiful, but also truly unique.
Meant to appeal to a burgeoning generation of couples who want a ring that pushes tradition, there are also still classical notes to this collection. Among this collection, you'll find:
Uncut Diamonds
Colored Diamonds
Multiple Stones
Gemstone Rings
Vintage-Inspired
Nouveau Art Style
While offered in traditional metals like rose, white, and yellow gold, as well as silver, these designs are truly innovative and still stunning. In fact, it's this collection that may very well be Kay's claim to fame.
Create your own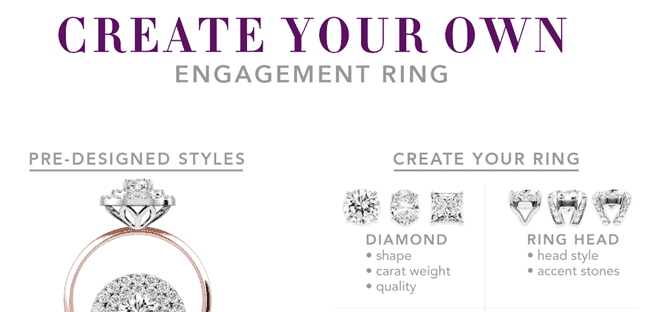 Create your own allows you to create a personalized ring.
Choose from either a predesigned ring or start from scratch. Along the way, you can customize and select your diamond, ring head, mounting design, and metal type. There's also an easy way to add a matching wedding band.
Of the predesigned rings, some notable options include diamond rings with blue sapphires and black diamonds. If you're looking for a large variety of styles, Kay is also a better bet than Jared. You'll be able to select from 10 stone shapes, and 17 stone types.
Keep in mind though: this is both a plus and a negative. In all, the collection of pre designed rings, and fairly standard but adequate customization has a decent amount to offer.
Designer Collections
There are always customers who want an exclusive designer, and Kay has several options:
Neil Lane
Leo Diamond
Vera Wang Love
Ever Us
Tolkowsky
It's actually a relief in some ways to have a smaller niche of designers, considering the depth of Kay's inventory as a whole.
Other Rings
Fashion, Sets, Anniversary, Bands, Promise, and a nice collection of Men's Contemporary are worth looking at, though there isn't much here to distinguish from what you'd find at Jared.
Other Noteworthy Offerings
While there's plenty to explore with Kay, here are some things Kay does well (and that you won't find at Jared):
Special Trends Section
Posey, Chevron, and North-South Rings
Specialty beads, including animal, Disney, family, and occasion
Smart Watches
Designer Watches include Citizen, Fossil, Misfit, Movado, Garmin, Skagen, and Tissot (all are available also at Jared) and pre-owned
Overall, Kay has an enormous collection, stunning unique engagement and wedding rings, and a more modest list of name brand designers. If customization is your thing, you'll find it available in nearly every piece of fine jewelry, but it's also a bit more limited than what you'll find at Jared.

Jared has a notable smaller inventory of wedding and engagement rings, but that smaller inventory, in some ways, feels a bit more focused and easier to navigate.
If you had to describe Jared in one word, it would be contemporary. Sleek designs, geometric shapes, and stunning diamonds are the focus of not only their rings, but also a good deal of their jewelry collections.
For anyone looking for something along those styles, Jared may be a better bet because it's easier to sort through what they have–and give special attention and focus on what you're looking for.
Even more so than with Kay, the wedding collection deserves the spotlight at Jared. While noticeably smaller, the level of attention and options you'll find with Jared's offerings should be heavily considered. Plus, there's an added option:
Designer Collections
Pre-Designed
Men's Engagement Collection
"Chosen" by Jared
Designers
You'll find some overlap in designers as what you'd find at Kay, with a few different offerings.. Your options include:
There's also an exclusive Jared Chosen Collection.
Pre-Designed Engagement Rings and Wedding Bands

What's great about Jared Online is that it's easy to use. While Kay's site comes across as cluttered, Jared shines in the pre-designed rings section.
Select by style, stone shape, price, and any normal filters you'd normally look for. But it's the guides, such as bestsellers, a general engagement ring style guide, and even helpful advice on the same page, like a virtual ring sizer that make shopping much easier.
There is also an Unique Rings Collection, which is beautiful, but more limited in scope, than Kay's. Stone options include: aquamarine, topaz, emerald, sapphire, yellow beryl, and morganite. It's worth a look, even though there are only about two or three choices for each.
Beyond this, you'll find rings where diamonds are the star–for anyone looking for a ring studded with diamonds all over, Jared is a good bet. Complementary wedding bands are available for purchase.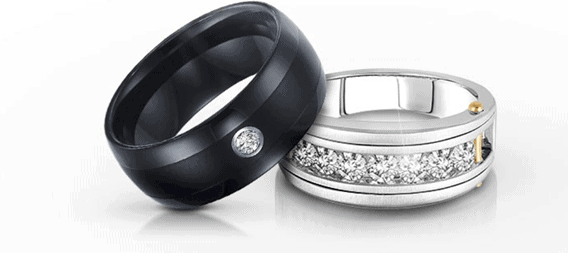 Where Kay shines in its unique rings collection and sheer volume of inventory, Jared gets a thumbs up for this innovative collection. There are precious few jewelers who have a collection of engagement rings made for men, and this collection answers that need.
From unadorned black tungsten to a diamond studded, 14K two tone gold, there's plenty of variety.
This may be what earns Jared its name–a create your own ring option that goes above and beyond normal customization.
For the truly avid, or the true romantic, you don't simple select the diamond–you actually get to witness as the ring develops from stage to stage. Along with being involved at every step of the process, you'll also:
Receive a personalized booklet
Receive a custom jewelry case
Be able to "tell your love story"
Work with professional consultants
No matter what you select, it's guaranteed that a Chosen ring will be one of a kind, and it's about as hands-on as you can get.
There's also a more traditional Design-A-Ring, which is more or less comparable with Kay's Create-Your-Own.
Special Offerings
If you want a designer name, Jared's is a better bet, especially when it comes to watches: select from an extensive list of over 22 Brand names, as well as whole collections for men, women and children.
Also, take note of:
More extensive Gift Collections, including but not limited to: Mother's and Father's Day; New Mom; Holiday Guides; Valentine's Day; Gifts Cards, and even Sweetest Day.
Pandora and Disney Charms
Tennis and ID Bracelets
Toe Rings and Class Rings
As a whole, Jared is also a solid choice. While its ring collection is more limited in inventory, it's also more focused and easier to navigate. A men's collection, and the ability to personalize a ring that goes above and beyond are all highlights.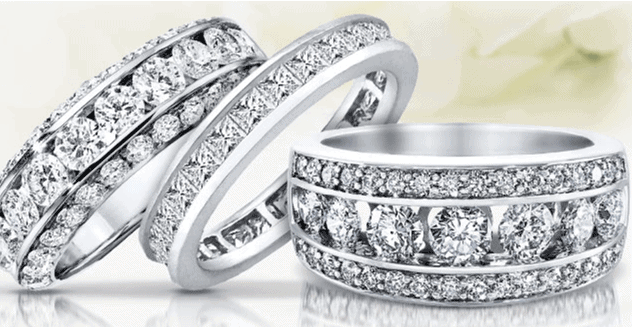 Jared or Kay? Conclusions
Whether you go with Jared or Kay, you'll need to make sure you're on board with the overall company mission and policies of its parent company. But here's a quick summary to help you decide between the two.
You're looking for an alternative, vintage, or something like it. While Jared's collection deserves a look, Kay's has more options, and also more styles. Overall, it's a more impressive selection, and arguably still more unique than Jared's.
You want options, and lots of them
You're looking for a specific designer they carry
You want some guidance about current style trends
Go with Jared if…
You get overwhelmed easily
You want more gift giving options
You favor sleek, modern, and diamond-centered rings
You want to give an experience along with unparalleled customization for your engagement ring
You need a men's engagement ring
Our Pick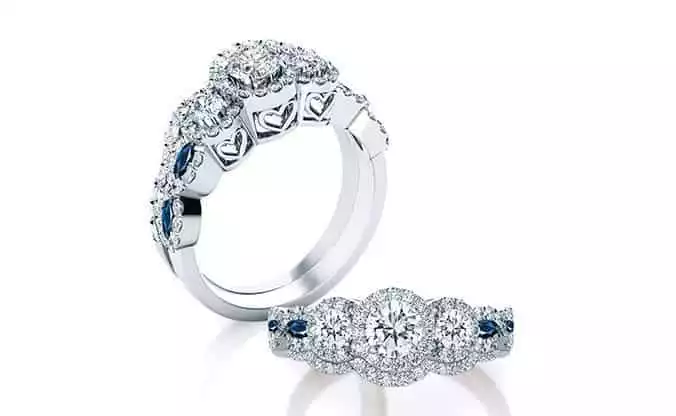 Why Go with Jared?
What I love about Jared's is that it SIMPLIFIES the process of finding rings. I find it's the best choice for folks looking to make a good choice without having days to spend comparing all of the options.
Find Your Ring Here!
We earn a commission if you click this link and make a purchase at no additional cost to you.
Further Research: