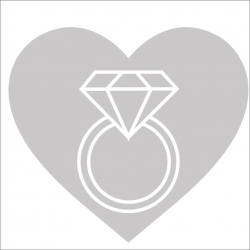 Latest posts by Love You Tomorrow Team
(see all)
Has walking repeatedly by jewelry stores in the mall been giving you ideas about tying the knot yourself? There's a reason for that.
In-mall jewelry retailers like Zales and Kay Jewelers are strategically placed to familiarize customers with the sight of their stores and the sound of their name – and to stoke the emotions around relationships.
By the time a customer is ready to put a ring on it, the store that they walk past every time they rush to the supermarket or bookstore is sure to be a front-runner among their choices.
Zales and Kay have mastered the art of making the idea of ring shopping feel less like a daunting, huge life purchase and more of a regular errand to the mall, albeit for a momentous occasion.
But if both these stores are in your sights, how do you narrow down the hunt for a diamond ring? Key Jewelers and Zales wedding rings for her are both immaculate, and it can be very difficult to choose which to go for!
This guide will give you a peek into both Zales and Kay Jewelers' selections and marketing styles to help you discover which retailer will likely have the diamond of your dreams.
Our Top Pick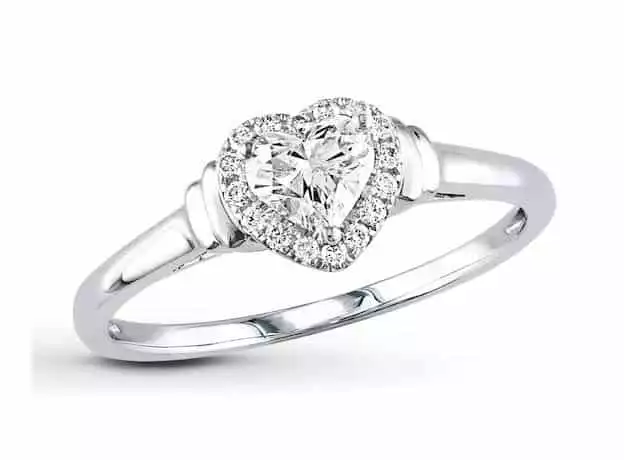 Why I Prefer Kay Jewelers
BOTH of these retailers are quite similar. In fact, they share a parent company (SIGNET). However, Kay Jewelers tends to have a wider selection of engagement rings and customization options, PLUS a better overall online purchasing experience.
Go with Kay Jewelers
We earn a commission if you click this link and make a purchase at no additional cost to you.
First: A Bit About Zales

Zales was founded in 1924 by William and Morris Zales in Wichita Falls, Texas. A quarter of a century later, the 1950s marked the beginning of Zales' revolutionary marketing strategy of opening stores within indoor shopping malls, making jewelry more accessible to the public.
At present, Zales owns almost 700 stores in the United States and Puerto Rico. The company is now operating under Sterling Jewelers, the largest jewelry store conglomerate in America. Sterling Jewelers is a wholly owned subsidiary of Signet Jewelers, which is the largest specialty jewelry retailer worldwide.

Kay Jewelers has been around since 1916, established by Edmund and Sol Kaufmann in Reading, Pennsylvania.
Today, Kay Jewelers is the second most widespread mall-based jewelry retailer in the US, if we're going by the number of physical stores (the first one is Zales!). Like Zales, Kay is also owned by Sterling Jewelers in America and further owned by Signet Jewelers worldwide.
Zales versus Kay Jewelers
The million-dollar question now is – given that these two retailers are sister companies, aren't they basically one and the same? Not exactly. While they share similar policies here and there, Zales and Kay cater to distinct audiences.
We pit Zales and Kay Jewelers head to head based on five different criteria: the quality of their jewelry, price point, variety of selection, customer service, and online and brick-and-mortar store availability.
Our Top Pick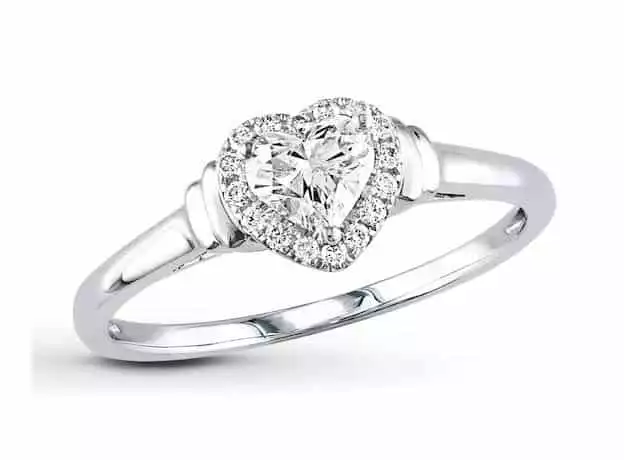 Why I Prefer Kay Jewelers
BOTH of these retailers are quite similar. In fact, they share a parent company (SIGNET). However, Kay Jewelers tends to have a wider selection of engagement rings and customization options, PLUS a better overall online purchasing experience.
Go with Kay Jewelers
We earn a commission if you click this link and make a purchase at no additional cost to you.
Criteria 1: Quality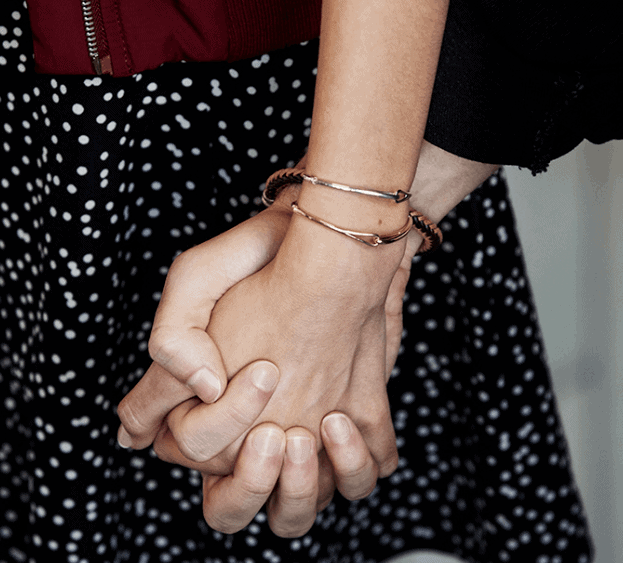 The very first thing you'll want to know is, will you be able to score a sweet deal for a high-quality diamond from Zales or Kay? Diamond quality is measured through grading. Grading assesses a gem according to the 4 C's: cut, color, clarity, and carat weight – all of which influence its value.
You can send your diamond to different laboratories in the country to have them certified for quality. The most reliable places to get your diamonds graded are the American Gem Society (AGS) and the Gemological Institute of America (GIA). Certificates from other labs may be questionable, as they often do not hold to standards as strict as AGS and GIA.
Zales
Unfortunately for Zales, their diamonds are mostly certified by the International Gemological Institute (IGI), which is not at the same level as either GIA or AGS.
This becomes a problem when a customer who has no prior knowledge of diamond grading or the labs that offer certification is offered an IGI-certified diamond at a significantly lower price than a GIA- or AGS-certified equivalent. Customers may think that they are getting a better deal buying the IGI-certified diamond when in reality they are getting a Zales wedding ring for her that is of much lower quality.
Is Kay Jewelers Good Quality?
Similar to Zales, diamonds from Kay Jewelers are also almost exclusively certified by the IGI. This is not to say that Kay doesn't sell legit diamonds, but a customer who has been educated on diamond grading should be forewarned that an IGI-certified stone has likely gotten an inflated grading than what it would have received at AGS or GIA.
What this means for the customer is that they should expect to receive a lesser value diamond than what they paid for. Overall, Kay Jewelers is of OK quality.
Winner for this round
Draw. Unless either Zales or Kay decides to switch their certifying body to the GIA or the AGS, both stores are on equal footing on questionable ground. Be wary about the quality of diamonds from both retailers.
Criteria 2: Price
Signet is aware of the target market of their in-mall retailers. Kosha Gada, a retail and media strategist, comments: "They have a sweet spot in what their positioning is. They know their shopper is in the middle class with an income of $35,000 to $100,000, and they've figured out how to serve them."
Both Kay and Zales offer a wide variety of diamond and semi-precious stone pieces set in silver and gold. Jewelry options at both stores come at a staggered price point in order to remain accessible to as many customers as possible.
Zales
Checking out the wedding jewelry section of the Zales website, prices range from as low as $29.00 to $39,999.99.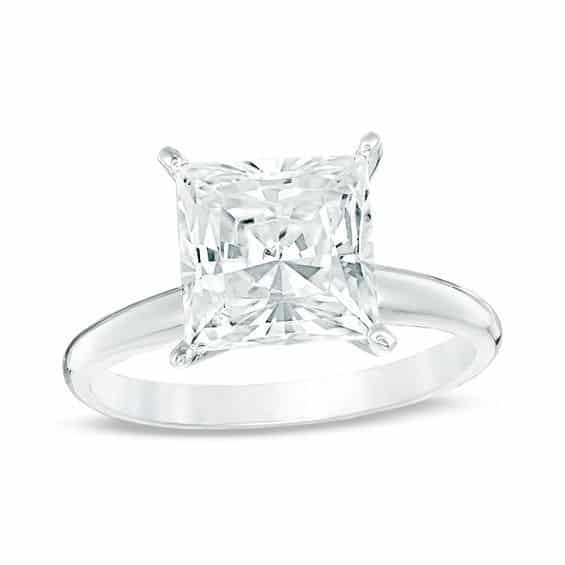 Kay Jewelers
Meanwhile, the wedding jewelry section of the Kay Jewelers website shows that their lowest offering comes in at $369.00 and the highest offering is priced at $36,699.00.
Winner for this round
Kay Jewelers definitely takes this round.
Sure, it might be nice to have jewelry options below $100.00. But if you're looking for diamonds, engagement jewelry, or wedding jewelry that should theoretically last for a lifetime, you're better off starting with jewelry made of higher quality material than stainless steel. Kay's pieces may be pricier, but they'll be a worthier investment in the long run.
Criteria 3: Selection


Zales and Kay may be sister stores with similar in-mall marketing strategies, but their target market and customer approach are quite distinct. As such, each store's offerings differ as well.
Zales
According to Signet Jewelry CEO Virginia Drosos, research has shown that Zales is the store of choice for a "more fashion-oriented consumer…someone looking for the latest trend." Nicknamed "The Diamond Store", Zales' mission statement is geared towards providing customers with "stylish diamond, gemstone, and fashion jewelry".
Zales is a good place for someone who sees jewelry as sparkly upgrades to looks and outfits. Their catalog offers wearable, everyday basics as well as fine jewelry more suited to special occasions. Zales' tie-up with Vera Wang serves them brilliantly in this regard.
Kay Jewelers
Kay, on the other hand, is preferred by customers who buy jewelry to "commemorate a moment or a relationship". Kay's marketing strategy is driven by romance and gift-giving – as displayed by their mission statement: "Celebrate life and express love".
They offer a selection of engagement and wedding jewelry, as well as charms, watches, and personalized jewelry that are intended to be markers for life's milestones.
Winner for this round
Given that Zales' selection is not limited to jewelry that's only geared towards special occasions, you might have better odds if you comb through their catalog first.
Sorting through their options, you'll find they stock rings and jewelry you wouldn't immediately think to present a loved one with on a special day, but they'd make for a unique gift all the same.
(Of course, this is a matter of taste – there's just as big of a chance that you might find your dream ring at Kay!)
Criteria 4: Payment methods and service
Signet Jewelers offers an option to pay for your jewelry via credit. It's another smart marketing strategy that both Zales and Kay employ; even during seasons when sales are slow, they can get by because they're still receiving installments from jewelry sold on credit.
While experienced jewelry buyers may not be so enthusiastic about paying this way, as buying jewelry on credit builds up interest, customers who will buy jewelry only sparingly (such as a wedding or engagement ring) may find it a convenient option.
Zales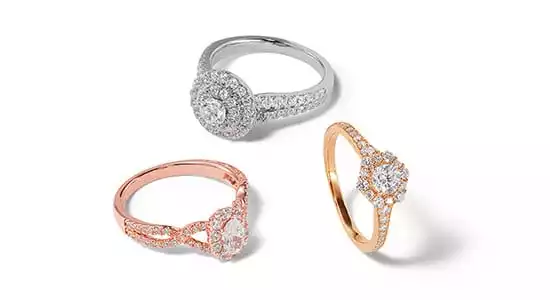 A Convenient Jewelry Store | Zales
Not sure what to get? Zales offers a Virtual Consultant that will help you find your match. You can shop your local store's current inventory or buy online and shop to your local store for free!
Check prices
We earn a commission if you click this link and make a purchase at no additional cost to you.
Aside from credit options, Zales offers free shipping for online purchases. They also have a 60-day return policy (so long as return terms and conditions are fulfilled). Zales can ship to your door via UPS or to your preferred Zales outlet location. No shipping fee applies to shipping to a Zales outlet.
Kay Jewelers
Like its sister company, Kay offers credit options and 60-day return policy. Kay also uses UPS to ship your order to your home, or you can opt to pick it up at your specified Kay Jewelers store. No shipping fees apply to the second option.
Winner for this round
Another draw. It's convenient that Zales and Kay both offer the same policies and use the same delivery services; though we imagine that any negative comments for one will reflect equally on the other.
Criteria 5: Online store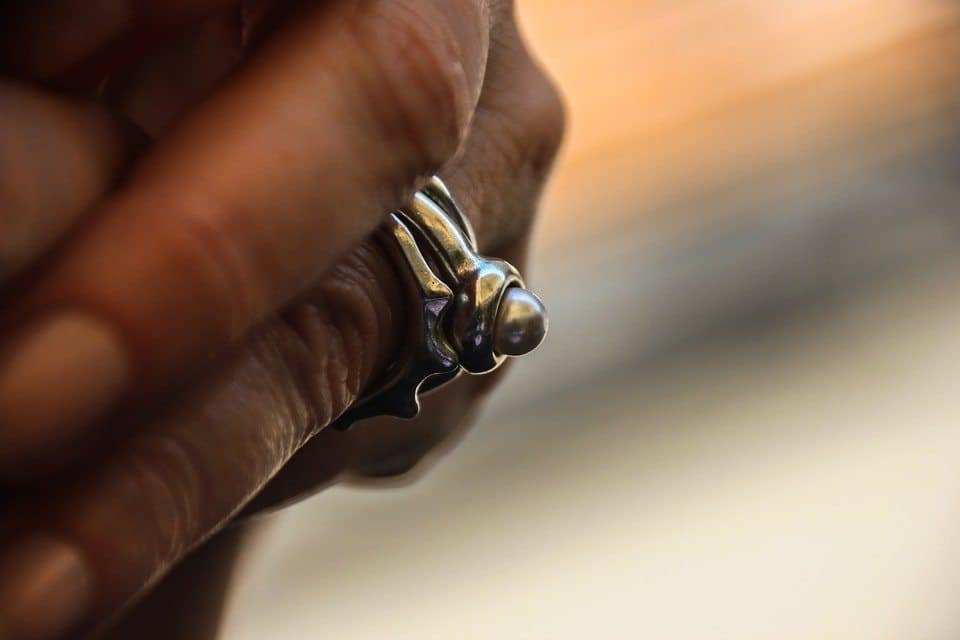 Zales and Kay are famous for their brick-and-mortar, in-mall stores, but a significant part of the screening process can also be done online. As such, having a website that is easily navigated and meticulously cataloged is a must for modern jewelry stores. Of course, we would never advise anyone to buy diamond jewelry blind!
It can be helpful to compare available designs and prices so you can at least choose a retailer. If you like a design online, you could even inquire with your retailer about which outlet nearest you carries it before heading out to their physical store.
Zales
The Zales website is neatly sorted by category (rings, earrings, necklaces, bracelets, watches, designer jewelry, and create-your-own rings), with separate tabs dedicated to wedding and engagement jewelry and gift ideas (sorted by occasion, recipient, price, and a separate section for their bestsellers).
Presentation-wise, the Zales site looks more traditional and straightforward. It's all about the jewelry – images are mostly pictures of the rings as they are typically displayed.
Under the Engagement tab, you can filter their catalog of Zales Engagement rings for her by price, style, stone type, stone shape, stone color, metal type, metal color, carat range, and even bandwidth to help you narrow down your search. The site features a Search bar for specific keywords so you can instantly find whether or not they have what you're looking for.
Individual item pages show ring descriptions and photos of at least two different views of your ring. However, critics have mentioned that they wished you could see a 360-degree preview of the ring before buying.
Kay Jewelers
In contrast, Kay's website is more modern. Consistent with their sentimental, gift-giving approach, moments and people feature heavily in their images. Photos are mostly of couples and brides, and nuptial shoot ideas. Similar to Zales, Kay's catalog is also sorted by category (rings, necklaces, earrings, bracelets, charms, watches, personalized jewelry), with separate tabs for engagement rings and gift options.
Under the Engagement tab, rings are further sorted by price, style, metal type, stone shape, personalization options, and collections. A search bar is also available to speed up your hunt. Again, like Zales, individual item pages show ring descriptions and two different photos of your ring and do not provide a 360-degree preview.
What Kay has that Zales doesn't, though, is a neatly-organized FAQs section. There's a whole useful page dedicated to answering queries about repairs, guarantees, and service plans, account details, online orders, returns and refunds, custom design, ring sizing and engraving, merchandise information, and trade-in policies.
Winner for this round
For that alone, Kay wins this round! Whether you're a wedding writer screening a retailer or a customer searching for their dream ring, an organized site, and a helpful FAQs section will simplify life enormously.
Zales versus Kay: The Verdict
Both Zales and Kay belong to the same group of companies, so truthfully, they are not far from each other in advantages and disadvantages. The most striking criticism that experienced jewelers make of both brands is that their diamonds are low-quality and not AGS- or GIA-certified.
If you have expensive taste in jewelry and prefer your diamonds to be of topnotch, unquestionable quality, you're better off buying elsewhere. However, if you're not too fussy about your rocks and are quite happy just having something sparkly and sentimental, buying from the nearest Zales or Kay mall outlet will suit you just fine.
For Affordable Daily Wear: If you're looking for fashionable, affordable options that you can wear everyday, wedding or no wedding, choose Zales.
For Higher End, Engagement Rings and Beyond: On the other hand, if you're looking to invest in a proper, long-lasting gift for a loved one (or you're looking to get yourself a heftier present just because), Kay Jewelers here IS the better fit.
Whether you buy from Zales, Kay, or expand your search to a different retailer altogether, the most important thing is to find the right ring for your personal taste, financial capability, and daily lifestyle. We hope this comparison has put you a step closer into finding the right ring – and the right retailer – for your needs!
Our Top Pick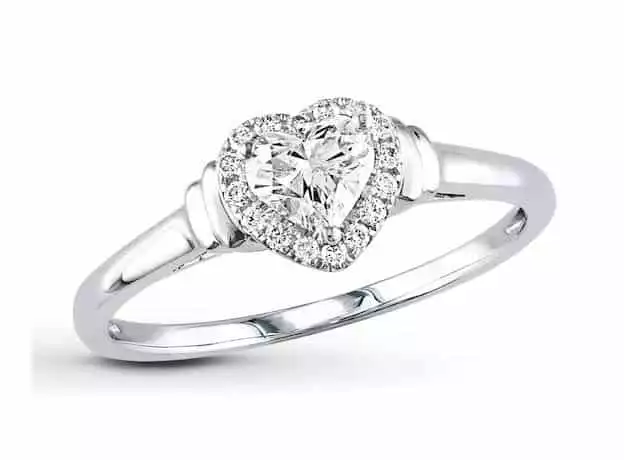 Why I Prefer Kay Jewelers
BOTH of these retailers are quite similar. In fact, they share a parent company (SIGNET). However, Kay Jewelers tends to have a wider selection of engagement rings and customization options, PLUS a better overall online purchasing experience.
Go with Kay Jewelers
We earn a commission if you click this link and make a purchase at no additional cost to you.
Recommended Reads: