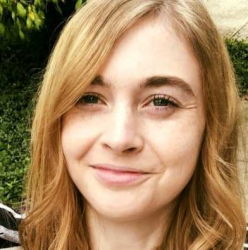 Latest posts by Erin Jamieson
(see all)
If you're looking for an engagement ring, chances are that you're researching online and may have come across a name like Vancaro. In fact, as much as sixty percent of couples review rings online before making their purchase. By 2023, online shopping for Americans alone is projected to hit three hundred million shoppers. As of now, a quarter of Americans shop online every month.
There are signs that buying engagement rings and fine jewelry is becoming more popular, but still, sales lag behind. As of 2017, around fourteen percent of consumers purchased their engagement ring online from a company like Vancaro, or one of its competitors, such as Brilliant Earth, James Allen, and Kay Jewelers. In this article, we'll review Vancaro and answer your frequently asked questions.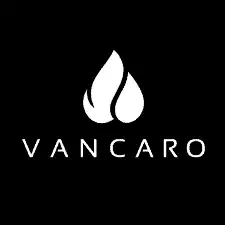 Is Vancaro a good place to buy an engagement or wedding ring online?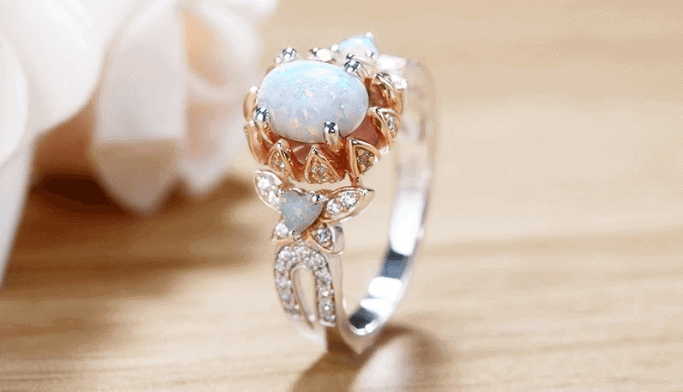 In our review of Vancaro, we'll take a look at a number of factors to see whether or not this is a company you might consider in your ring search. Company history, reputation, and general philosophy are all important factors, as are policies such as shipping and handling; refunds, and warranties.
When it comes to the actual rings, we want to look at the quality of materials, sourcing, and variety, as well as pricing and if there is any way to verify the authenticity of the gems and diamonds.
Finally, we want to see whether or not Vancaro offers customers other perks, such as ways to see the rings in person or visualize them; offers for customization, Vaccaro coupon code that comes almost every month, discounts, big sale, or anything else that makes Vancaro stand out from its competitors.
What is the focus of Vancaro?
We've already touched on this, but Vancaro is an e-commerce driven jeweler, mostly for weddings, and has been in operation for a little over a decade. All diamond and gem suppliers have a different emphasis and for Vancaro it appears to be focused on providing affordable options with customer service. In addition, creative design is mentioned for crafting unique rings.
How does Vancaro operate its business model
According to Vancaro, they sell products and provide services based upon a list of core values, which include honesty and integrity; continuous improvement; open communication; teamwork, and a safe environment.
Within their company, employees work under a method of feedback and response, with an aim towards improving performance and customer satisfaction. Interestingly, most of their core values are termed in towards employees and not the products or customers themselves.
Verdict: There is little said about the actual rings or diamonds themselves. While the core principles are respectable enough, there is next to nothing said, aside from "craftsmanship" about the origins, or quality of the products sold, nor are there details as to how they are customer service based.
How does shipping and delivery work?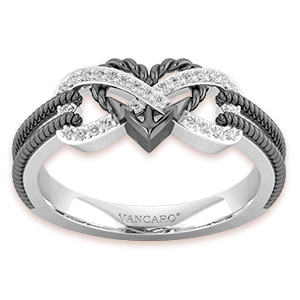 Vancaro offers to ship to over one hundred countries, but here's where things get interesting–though by the company info, Vancaro appears to be headquartered in California, products are actually shipped from Hong Kong/ China–which we will discuss later. Vancaro offers the following shipping methods:
Free Shipping, Standard: You'll receive your shipment within five to eight business days but the caveat is that customers will have to pay a "little" (undisclosed) shipping fee for packages that weigh over a kilogram
Express Shipping: Expedited shipping arrives within three to five business days and is available for orders totally of $160 or more. With this option, it will be free unless it's a heavier order, and you'll receive a tracking number.
Order Tracking is available by logging into your account at any time.
Verdict: Free shipping is conditional, and leaves questions. Overall, there isn't enough transparency. There should, for instance, be more information about additional shipping fees, and there's no mention of secure shipping, warranties, or the ability to have a packaged delivered somewhere besides your home.
2. How do returns with Vancaro work?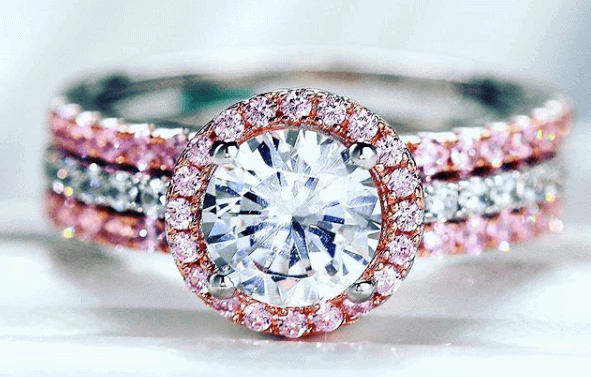 Vancaro warns that not all returns will be responded to right away "due to time differences"/ and recommends you submit something online. All orders can be canceled until they are shipped without a charge for in-stock items, but most items are shipped within a day.
All stock or non-custom items may be returned within thirty days. Custom items, including engraved items, are not eligible. Nor are any items that have been used, damaged, or altered in any way. In addition, all returns are subject to a shipping and handling fee, as well as a restocking fee. You also must have all original boxes and tags, and all returns are under their jurisdiction. Refunds should be processed within three business days upon receipt.
Verdict: While return policies seem reasonable on the surface, there are still questions. While fees for returns are not uncommon, some general guidelines as to what extent of fees to expect would be appreciated. The terminology of their terms at first exhibits a generous policy, but as you read on, there are very strict guidelines–and potential ways to not get a full refund.
Is there any contact information?
For Vancora and anywhere you buy a ring online, contact information is essential, and the more the better. There's a general email address and a hotline, though there is no information about a physical address, or any sign of employees, names, or anyone behind the company apart from some vague information about the founders.
Verdict: The ability to call is a good sign, but again more information would be preferable. A warning flag is a company that only has an email address, or perhaps no way to contact at all. Still, with no information about the faces behind the company and no physical addresses, there are a few concerns.
What type of payment methods does Vancaro allow?
Vancaro accepts most major credit cards, but they suggest paying with either a Visa or Mastercard. Other options include Paypal and Wire Transfer. The only information they give about payment security is the following statement: "You will be redirected to third party credit/debit card payment partner's website to finish the payment," which does not indicate SSL, a standard in the industry.
Verdict: Payment methods are reasonable, but do not convince customers of security. It's a standard with almost any company to mention their payment methods are secure. Vancaro does not.
What kinds of products does Vancaro offer?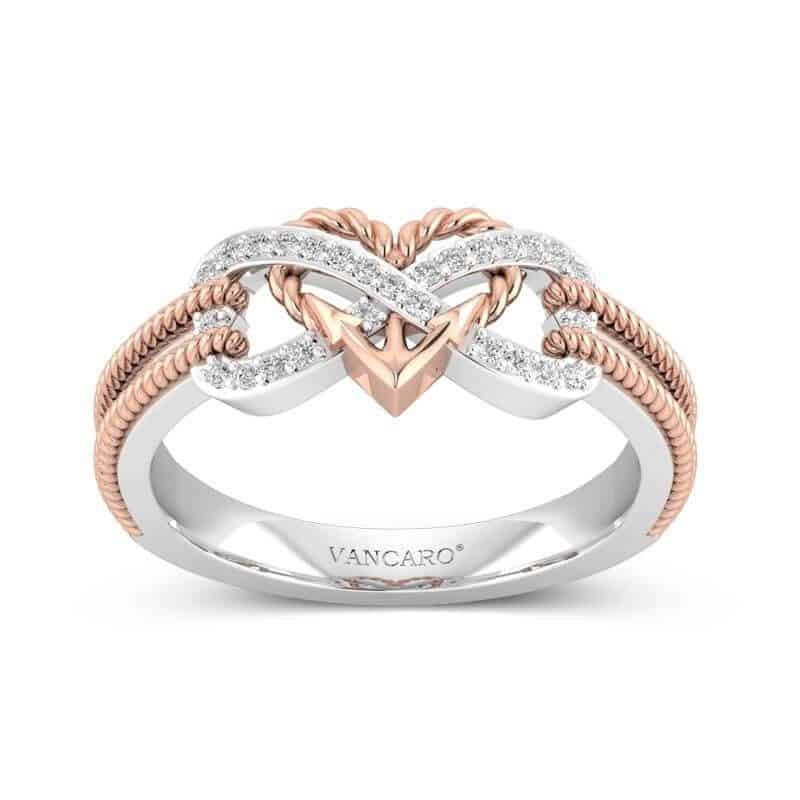 Vancaro offers the following: engagement rings; promise rings; wedding bands; gemstones; men's rings, and a wide selection of women's necklaces and earrings. We'll mostly focus on the Vancaro Ring Review (all collections included) and lightly touch on the other categories.
Engagement Rings are highly affordable
True to its name, Vancaro offers engagement rings at nearly unbelievable prices. The most expensive premade ring costs just over two hundred dollars, with many options at one hundred and fifty and one hundred dollars.
You can only sort by price and recommended, not style, cut, clarity, carat or any other typical filters. Cuts include round, square, heart-shaped, and unique shapes (such as a skull top). Rings are all made with 925 sterling silver.
Stone types are almost all cubic zirconia, which is a diamond simulant. Colors range from gold, silver, rose gold, and colors (black, pink, blue, green).
Wedding Rings/ Sets
There are a few "collections" for rings: round cut, heart cut, princess cut, three stone, rose gold, and sterling silver. The price range is nearly identical, and in fact, many of the rings listed under wedding rings are also listed under engagement rings. There is a bit more variety, with splashier, bright colors and more innovative, geometric and modern designs, but they do not feel offbeat in the same way you would find with a higher-end selection. For instance, some feel a bit costumey, with words such as "heart" printed along the ring.
Special Collections: If you're looking for an engagement or wedding ring with a specific theme, this is where you can look, and certainly these collections have unique themes, such as designs (skull, flower, angel wing, butterfly), whimsical and romantic themes (love letter, nautical, fairytale) and downright offbeat (high-end skull, Nightmare Before Christmas).
Gemstones: You can also shop for rings with birthstone gems. It's important to note that these gemstones and not true gemstones, as you might first think, but cubic zirconia.
Necklaces and Earrings: Necklaces and earrings a little over a hundred dollars to under twenty dollars, and are, once again, exceptionally affordable. You'll find many heart shape options, and also eccentric choices such as themes from The Nightmare Before Christmas; fantasy themes, and skulls.
Verdict: Highly affordable, advertising is misleading and quality is questionable. We don't even need to investigate sourcing, as all gems are simulants. If you don't want that specific grade of sterling silver, you're also out of luck. While certainly affordable, there's no indication of how long-lasting these products will be, and the marketing of "gemstones" is a bit misleading. A lack of proper search filters, as well as many selections, focused on more themed jewelry means you don't have very many classic options for a wedding or engagement.
Does Vancaro offer any customization?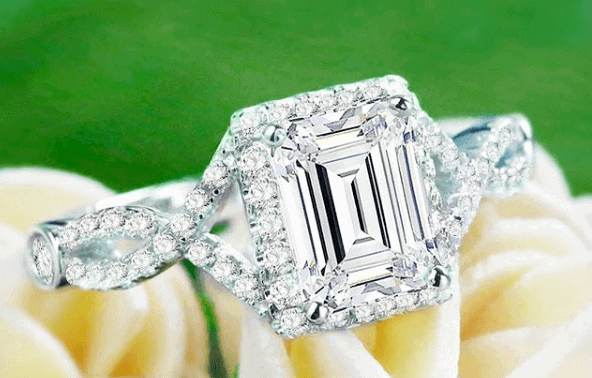 Vancaro mentions engraved and custom orders under its return policy, yet it's difficult to find these options once you start shopping. The best way to search for engraved rings is to enter the search term–another sign that Vancaro would do well with better filter and search options. However, all this brings up is pre-engraved rings, so as far as customization, there isn't much.
What's Vancaro's professional reputation as a company?
To be sure, Vancaro has been featured in a number of outlets (mostly smaller). But when Vancaro is featured, the coverage is mostly focused on its founding and founders; with little to no mention of shipping or having its main industry in China. Not only is Vancaro not BBB accredited, but it has a failing rating, the lowest possible, based upon complaints.
What do customers think about Vancaro?
In order to properly review a company, it's also important to look at customer reviews–specifically, external customer reviews. The reason it's so important to find external customer reviews is that internal ones can be filtered or censored or hand-selected by the company, and it can be hard to verify whether or not this is the case. For Vancaro, you'll find reviews under each product, which are mostly positive. There's a different picture on external review sites.
Vancaro fairs best on Sitejabber, with an average of 3.7/5 stars. Those pleased praised excellent customer service–which is a good sign–but those less than pleased noted shipping costs, lack of refunds, and other issues. Many customers noted they were not sure about the quality of the products.
Vancora is rated lower on TrustPilot, with an average of 2.3 out of 5 stars. While on Sitejabber, ratings were polarized between excellent and very poor, here the ratings are quite bottom heavy. In fact, three-quarters of customers rated Vancora at a one star. People noted discoloration, problems with shipping and refunds, and other concerning issues.
Verdict: While a few customers are pleased, almost all were skeptical of quality, and the complaints were serious.
Final Verdict:
Vancaro is not a good place to shop for a ring online. There are countless reasons for this, from poor ratings, unsolved complaints, and lack of transparency. Because they operate in China, it's also harder to file complaints and be compensated. The lack of transparency and false marketing is another issue. If you want cubic zirconia, that company should be upfront that that is what it sells. Vancora also does not offer much at all in terms of secure payment or shipping–and even without any of these problems, there is nothing special or exemplary of the designs or lack of customization.
Where to Buy: Instead of buying from Vancaro, consider buying from Birkat Elyon.
This company uses higher-end materials, does not source overseas, and holds an A-plus rating, with accreditation from the Better Business Bureau. A better-designed website will also make the shopping experience more enjoyable.
Not sure about cubic zirconia? Make sure you understand the pros and cons. You may want to check out the following articles before marking your purchase: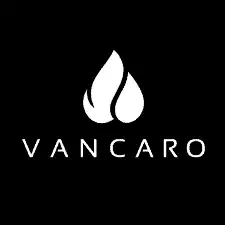 FAQs
Question: What is the best place to buy an engagement ring online?
Answer: There are many places where you can buy an engagement ring, including James Allen, Brilliant Earth, Tiffany & Co, and more but always make sure that you get a certificate of authentication from a recognized organization like the GIA (Gemological Institute of America) or AGS (American Gem Society). Finally, you should look into how their diamonds and gems are being sourced; options to preview the rings, warranty, insurance, and refund policies; and the quality of the metal being used.
Question: How much should I spend on an engagement ring?
Answer: It used to be that there seemed to be almost a 'rule' when it came to determining how much to spend on a ring. But the old rule of spending three months of your salary is increasingly being thrown aside by couples, both for financial and personal reasons.
Instead, you should select a ring that fits your lifestyle and personal tastes. The best idea is to set a maximum budget for what you can afford (considering other expenses and upcoming planning for a wedding, honeymoon, etc) and then select a ring that falls at or below that price point.
Question: Why is James Allen (and competitors like Vancaro) so cheap?
Answer: You may find in some, but not all instances, that you'll save money shopping for a ring online. In some instances, this is a benefit, and in others, it can be a cause for concern. A legitimate reason you may find yourself spending less if you purchase an engagement ring online is that many stock diamonds or loose gemstones in bulk. By doing so, the company saves on the accrument of those diamonds.
You do want to be careful about this, as you need information on how those diamonds or gemstones have been sourced. Other reasons buying online could prove cheaper is simply that they are not as advertised or knock-offs–which is why it's important to review and research before you buy.