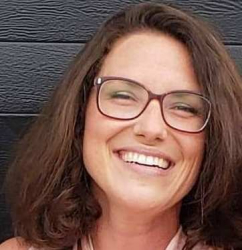 Latest posts by Sarah Caldwell
(see all)
If you've been looking for engagement rings for any period of time, you've likely heard of Tiffany. But what you may not know is that the engagement ring tradition we all know today was invented by Tiffany & Co. back in 1886.
Engagements didn't always require rings, and often other gifts (livestock, crops, etc.) were given to the family when asking for a woman's hand.
Tiffany invented the engagement ring idea to – you guessed it – make more money.
If they could sell two rings instead of one, why wouldn't they? They began to build quality rings as companions to wedding bands that would symbolize love and commitment for the happy couple.
About Tiffany & Co.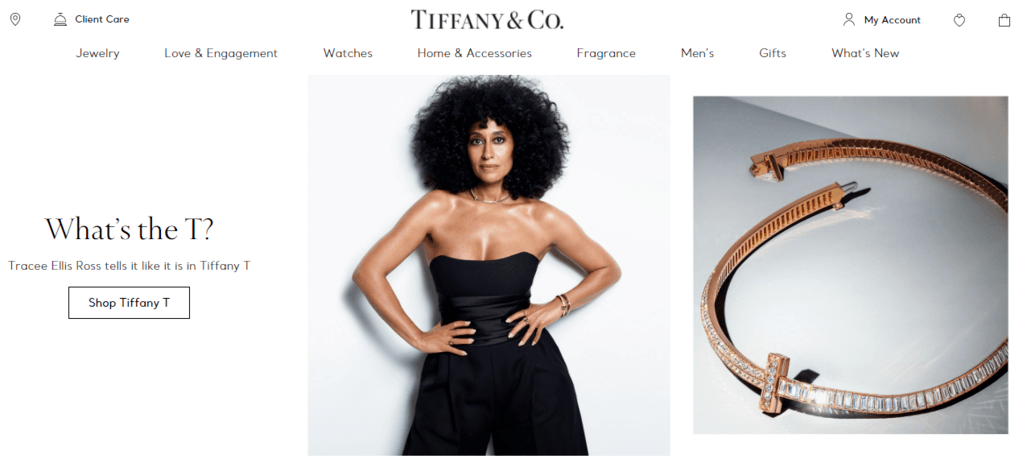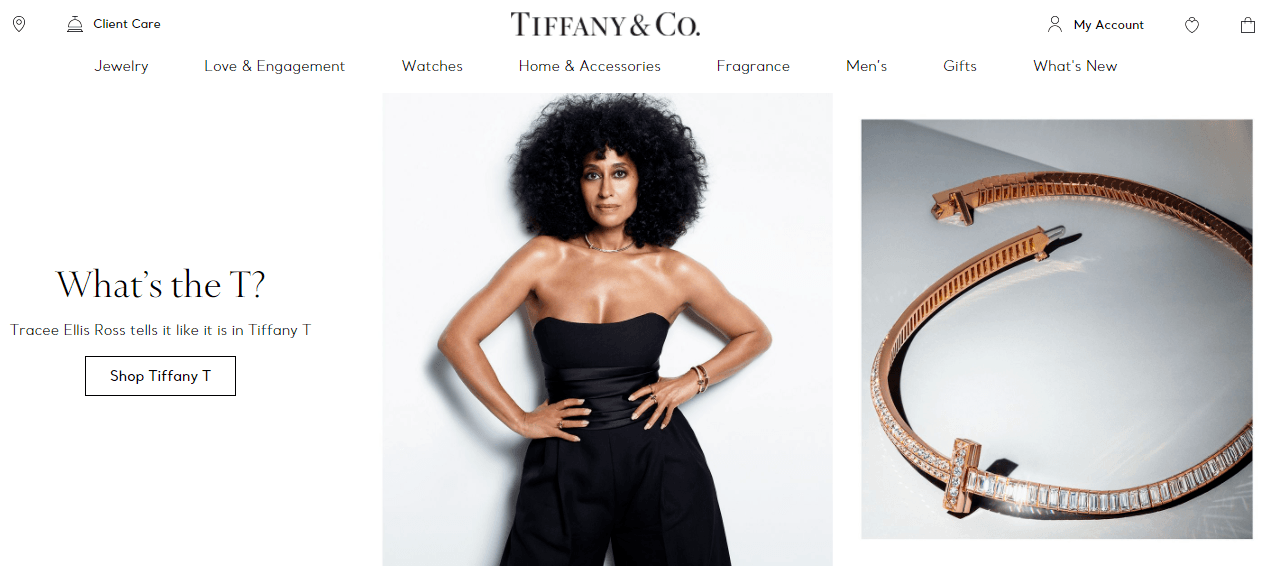 Tiffany is an exclusive jewelry manufacturer and retailer that makes more than just rings. They sell sterling silver, crystal, china, stationery, water bottles, leather goods, and fragrances. They're known for luxury goods and they market themselves as an arbiter of style and taste.
The company was founded in 1837 by Charles Lewis Tiffany, a jeweler by trade. They didn't become famous until the early 20th century, under the direction of Charles's son Louis Comfort Tiffany. The company was founded in Brooklyn, Connecticut, but moved to Broadway in Lower Manhattan about 15 years later. The company is still headquartered in New York City.
In 1845, Tiffany began publishing their Blue Book, which was the mail order catalog. This catalog remains in publication today and you can still mail order Tiffany items. During the Civil War era, Tiffany outfitted the Union Army with swords, flags, and surgical implements.
Through the years, Tiffany has won several awards including one for excellence in silverware as well as medals for their jewelry. They even revised the Medal of Honor for the United States Navy. The Tiffany Cross version is reserved for combat awards whereas the previous design is used for non-combat awards.
In 1998, Tiffany trademarked the Tiffany Blue color and in 2001, they partnered with Pantone to standardize the color as 1837 Blue. This is the color we know to be symbolic of the Tiffany brand. Tiffany is one of the leading jewelry brands and they make rings for all finger shapes and sizes. Their products are exquisite and range in style from modern to traditional, and minimalistic to exotic.
They have some of the most stylish engagement rings and wedding bands, ranging in price from reasonable budget options to very high-dollar items. There's something for every woman here.
Simple Styles
Simple engagement rings embody a modern style and a feminine touch, with a huge portion of timeless class. They're perfect for the minimalist and ooze confidence. Tiffany is a master at designing simple pieces that are even more elegant than their elaborate counterparts.
Perhaps one of the most iconic Tiffany designs is a round brilliant diamond, but a cushion-cut solitaire is equally as gorgeous. They're set on a white gold or platinum band and are one of the most recognizable rings today.
These diamonds are held in place by six prongs, hardly visible below the gleaming brilliance of the diamond. White gold offers a simple but sturdy setting, perfect for full, slender, or tapered fingers. Opt for platinum if you need a hypoallergenic option that is just as beautiful.
If you'd rather, you can also choose these simple designs in rose or yellow gold in a variety of carats. Affordable options start at $1500 while others may cost as much as $50,000.
Wedding Bands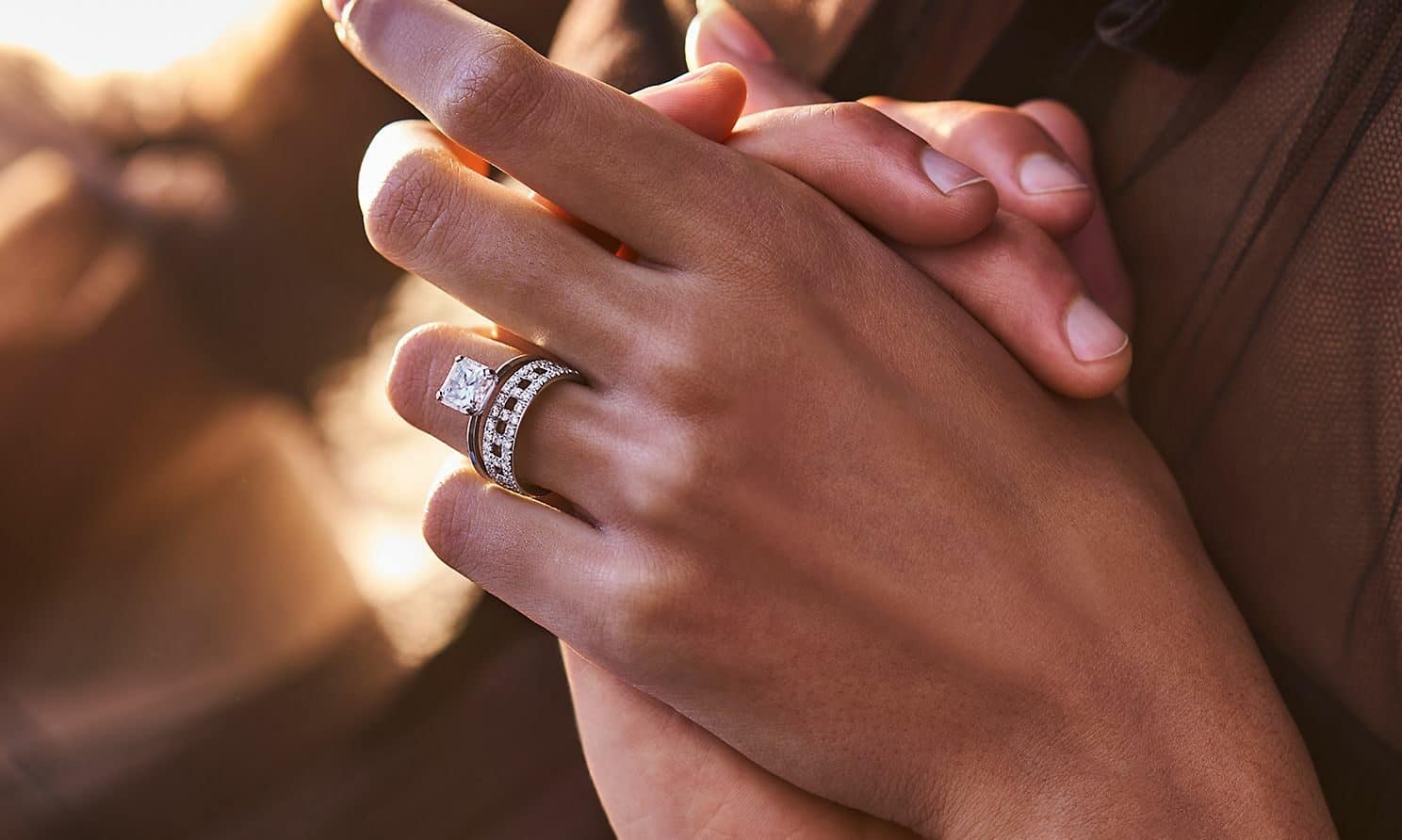 Some may opt for a wedding band in place of an engagement band. Tiffany's wedding bands are graceful and balanced. They can be just as beautiful as an engagement ring while offering a comfortable solution for more active individuals.
These rings are flawlessly engineered to be attractive, whether they're simple or exotic. They're stylish and graceful, while putting a modern spin on the engagement ring idea.
For something simple and modern, the Schlumberger design features a band wrapped in sixteen stones. You can choose to set sapphires, diamonds, or a combination of stones to make it more personal. Those who dare to be different can set pink and blue sapphires in gold or platinum bands.
The great thing about Tiffany wedding bands is that they're easy to stack, adorning fingers to the first knuckle if desired. They pair easily with engagement rings later or translate well to anniversary sets. Other excellent options are antique Eternity bands with sapphires and diamonds, Etoile bands with pave diamond in platinum, or the Embrace collection with rubies and diamonds set in white gold or platinum.
Etoile bands are unique because the stones are encased in the metal. When the brilliance of the stone reflects off of the metal, it results in a fantastic ethereal beauty that's beyond compare. The Embrace collection is perfect for wide fingers. They are modern with a timeless look and feel. Prices range from $650 to as much as $20,000.
Oval stones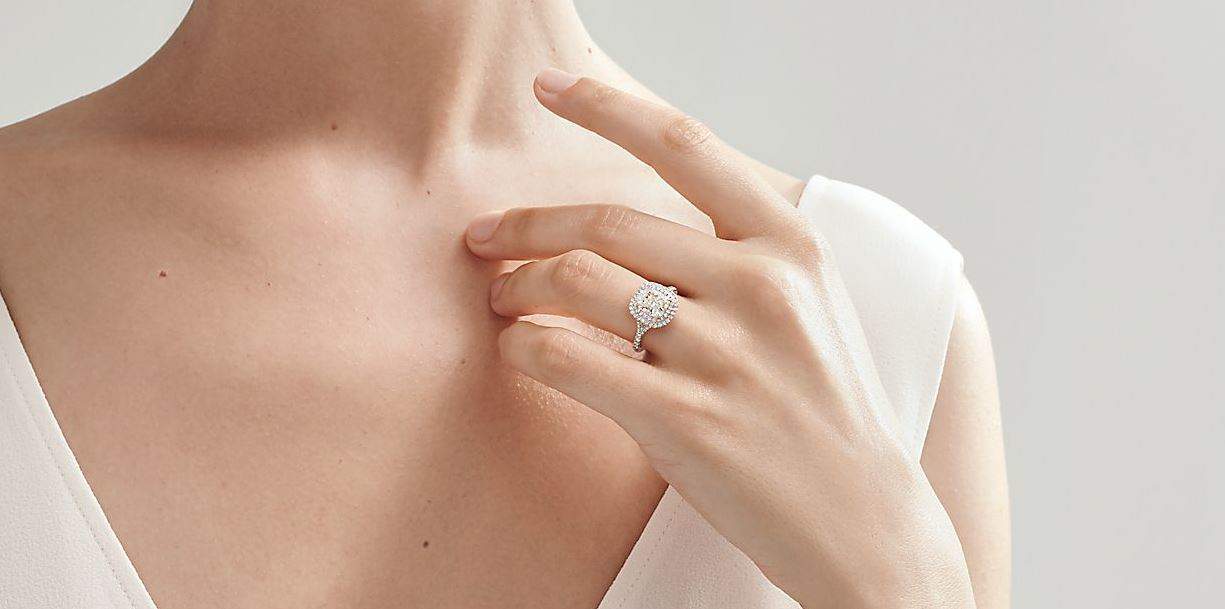 Tiffany designs their oval rings with the classic woman in mind. They're unique and beautiful, but offer something with a bit more flair without being over the top. They're feminine, trendy, and timeless.
These simple designs feature an oval-cut solitaire atop white gold or platinum, but you could choose a different metal if desired. They're crafted to be dainty and strikingly simple. Tiffany Soleste engagement rings feature a yellow oval diamond on a white band, and they glimmer in the sun. Rays of light scatter to produce incredible brilliance.
If you prefer drama, surround your oval with small round-cut diamonds of the same or a different color. Choose a pink diamond or sapphire for your center stone and surround it with white diamonds so it pops.
The best part about oval diamonds is that they appear larger to the eye than round diamonds do, so you'll get more sparkle for your money. The unfortunate thing about these shapes is that they're more pricey to begin with. You likely won't find one for less than about $15,000. At least not at Tiffany's.
Heart-shaped diamonds
Heart-shaped diamonds originated in the 1400s. They exude romance and symbolize royalty. Heart-shaped diamonds feature a cleft, lobe, belly, wing, and point. They're totally unique, rare, and stunning.
These rings are perfect for the elegant, but whimsical woman. Tiffany heart-shaped designs include solitaire, vintage, or diamond halo.
The Tiffany Soleste heart-shaped engagement ring in the halo design is breathtaking. Pairing it with a platinum band perfectly embodies its gentle shape and framing halo.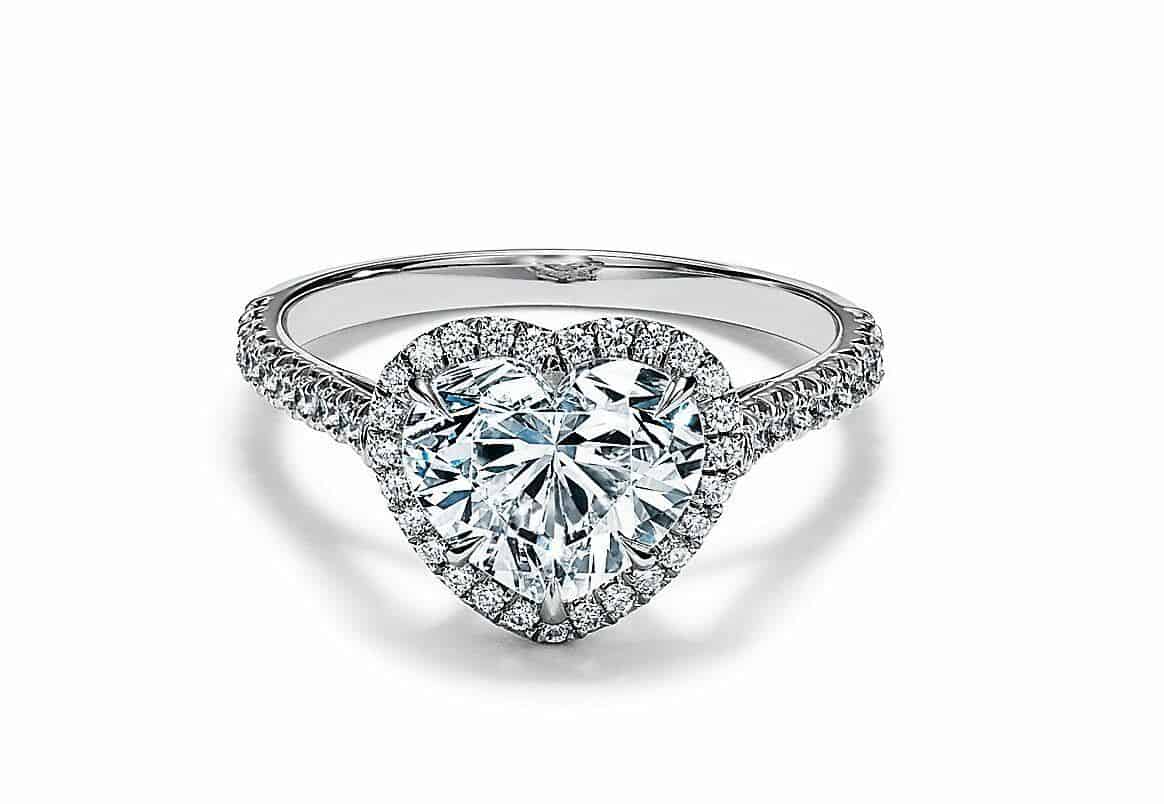 If you prefer the simplistic, a classic heart shape with white gold symbolizes romance and devotion. For styles without a halo, a five-prong setting with the fifth prong located at the tip is the safest and most secure. The rarity and complexity of this design mean you'll spend at least $10,000 on the ring. For those who have it in their budget, it's a great option for making a woman feel special.
Classic engagement rings
Classic Tiffany styles have been around for decades. They're simple and sophisticated. They never go out of style, and they compete hand in hand with the trendy rings of today. These no-frills designs are elegant and show off your gemstone of choice better than almost any other style.
Tiffany's princess cut diamond is created with more than 50 facets. When placed on platinum or white gold, it creates a timeless design, but you can also add plenty of drama with a halo or a diamond-paved band. It keeps the classic style of the ring while giving it a contemporary edge.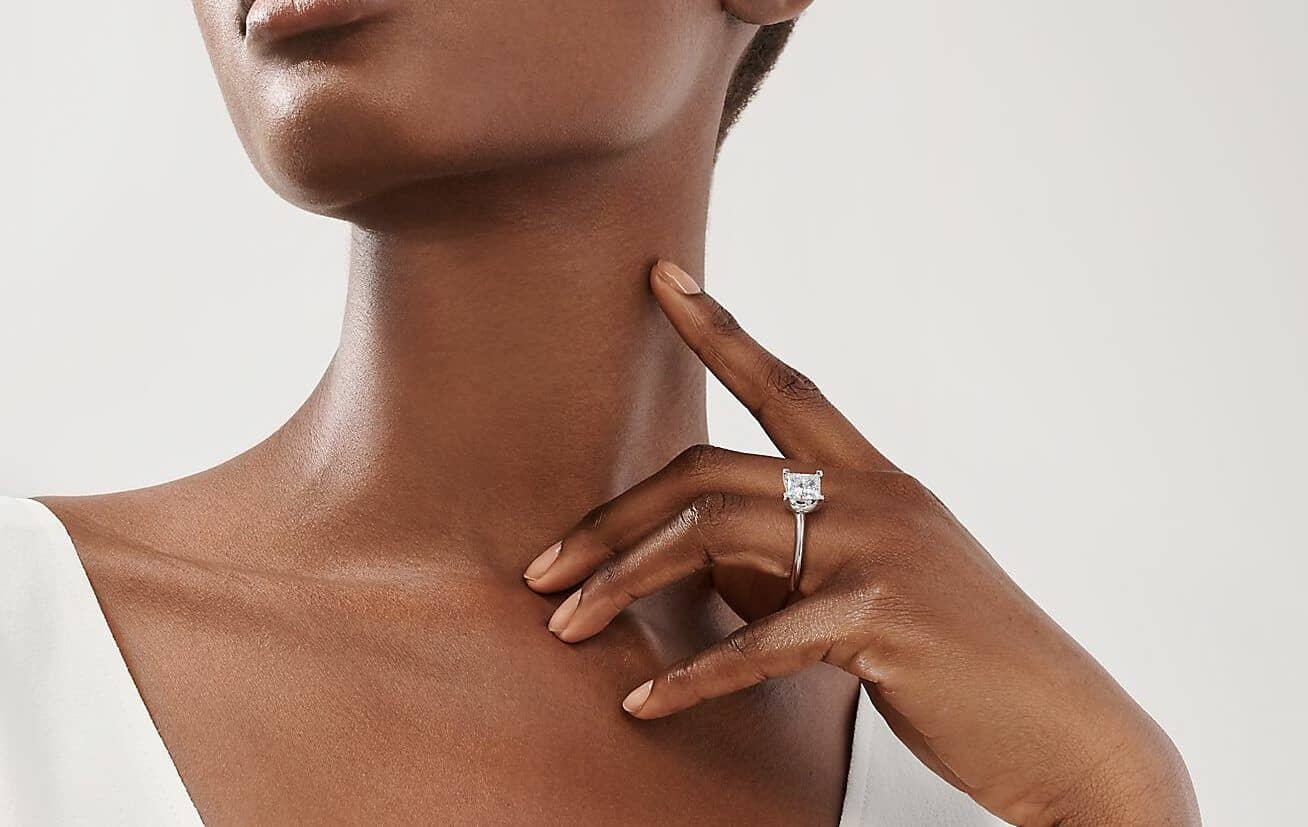 For a bolder choice, select an emerald-cut Tiffany diamond. Its soft corners give it elegance and grace while the elongated shape makes it more modern. Choose a halo for even more brilliance.
Some prefer a three-stone pattern with three equally-sized stones or with a larger center stone. This adventurous design is traditional at heart and can be even more romantic than a solitaire. The intricate beauty will cost you, though.
Final Thoughts
While you could buy an engagement ring from nearly anywhere, the first time you look at a Tiffany ring, you'll see the difference. Many women dream of owning a Tiffany engagement ring, making it one of the best choices. They sell a wide variety of styles and at all prices, so there's something for everyone. You'll likely be able to afford a Tiffany ring better than you think. This investment in your future is well worth the cost.