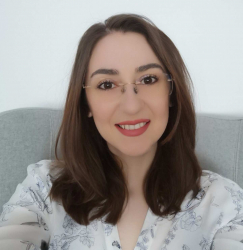 Latest posts by Alexandra Gavrilescu
(see all)
Planning a wedding can be very stressful, especially if you don't have a lot of time at your disposal. I know what I am talking about since I dedicated almost one whole year to organize what I hoped to be my perfect wedding day (and it was dreamy). But, if you only have half of that time to establish all the details, you're in for a challenge, my friend. Don't worry, though, because it can be done. You can pull this off if you follow all the guidelines I have written in today's article about how to plan a wedding in 6 months.
How to Plan a Wedding in 6 Months
Here are all the tasks, grouped by month that you should do before your big event if you want to have the wedding of your dreams planned and ready in only six months.
Six Months to Go
This is the first phase of planning a wedding in only six months and it can get quite busy, with plenty of things to take care of. However, it is best to complete the groundwork during this period so that you will be more relaxed when the event is approaching.
Establish the Basics
If you're dealing with a short timeframe, you must learn to decide things pretty quickly. Here are the first things you need to determine:
Choose a date for your wedding – this will be closely linked to your favorite venue and its availability;
Create an initial guest list – I will talk more about this later on;
Set your estimated budget – believe me, this will be a tricky topic and you will probably change and adjust it several times.
Determine the Budget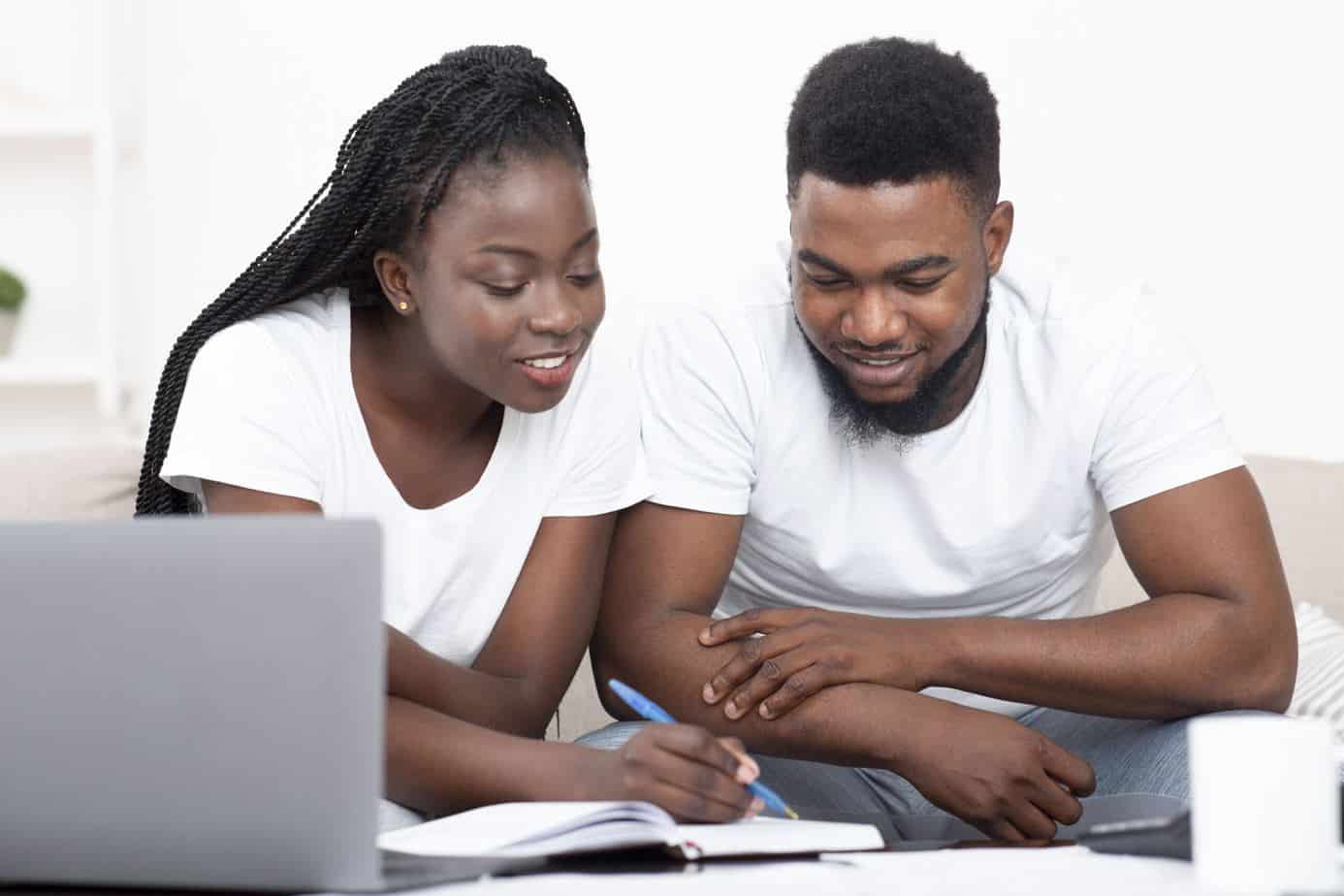 Establishing the budget is a very important phase of the planning process. Who is supporting the cost? Is it just you and your future partner or are your families also involved? Make a list of the things you really want to have such as a certain music band or a specific photographer.
Find a Wedding Planner (Optional)
This is an optional step. Some like to hire a planner so that they are less stressed out with all the details. Others might not afford a planner but that's ok, too. I haven't had a planner; all the planning was done by me and my husband and we've also had some help from my mother.
Planners represent a huge advantage because they are part of the even-organizing industry. So, they have numerous connections as well as the expertise to create the perfect wedding.
Book the Caterer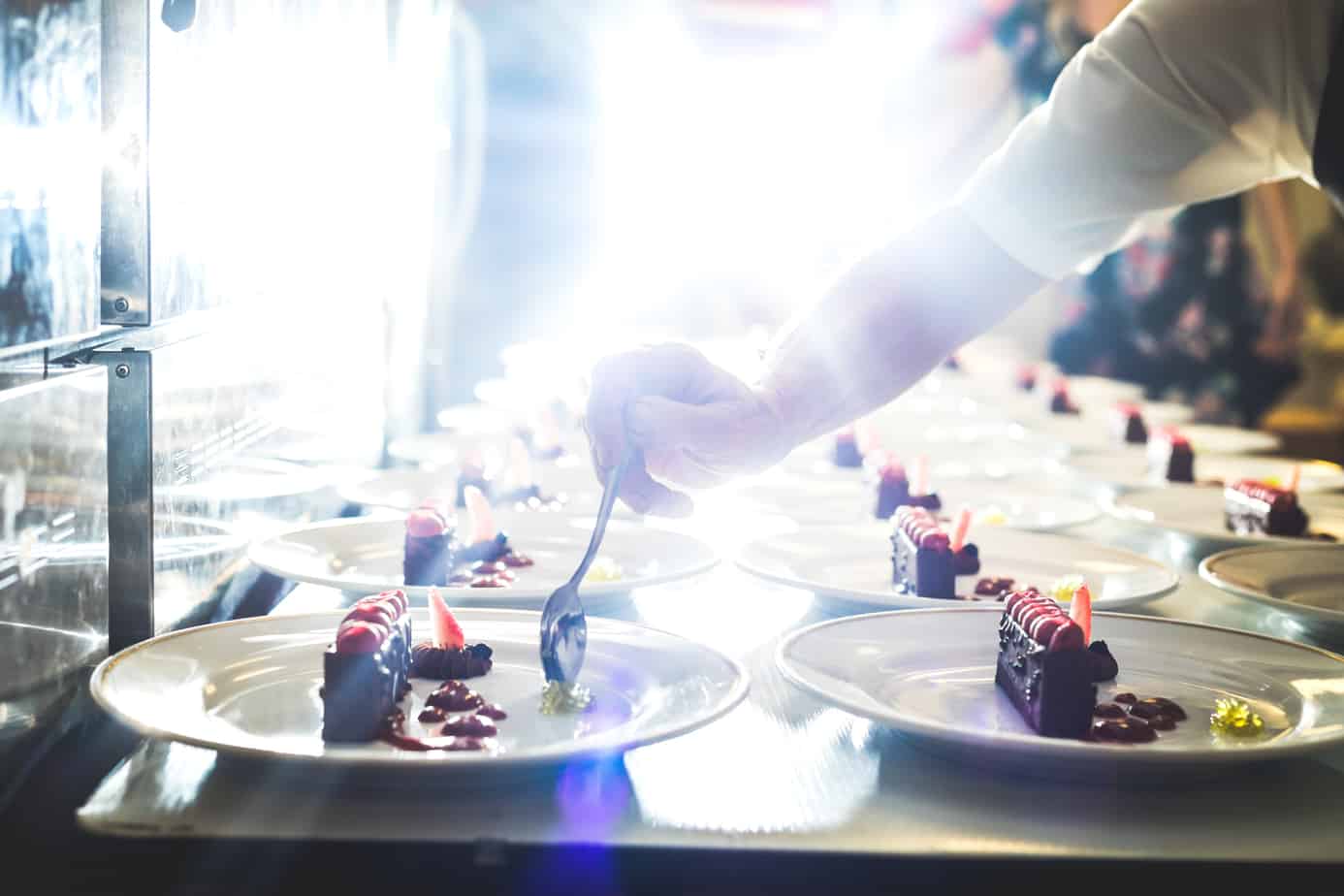 Some venues could include their own caterers. If that isn't your venue's case, then you should choose one as soon as possible, right after you have decided on the location. To choose the best caterer for your special event you must decide how much you are willing to spend on this service.
Also, always make sure to do a taste test before the actual wedding to see if the food is to your liking. To find great caterers, you may check reviews and references from someone you trust such as your friends or family members.
Choose the Venue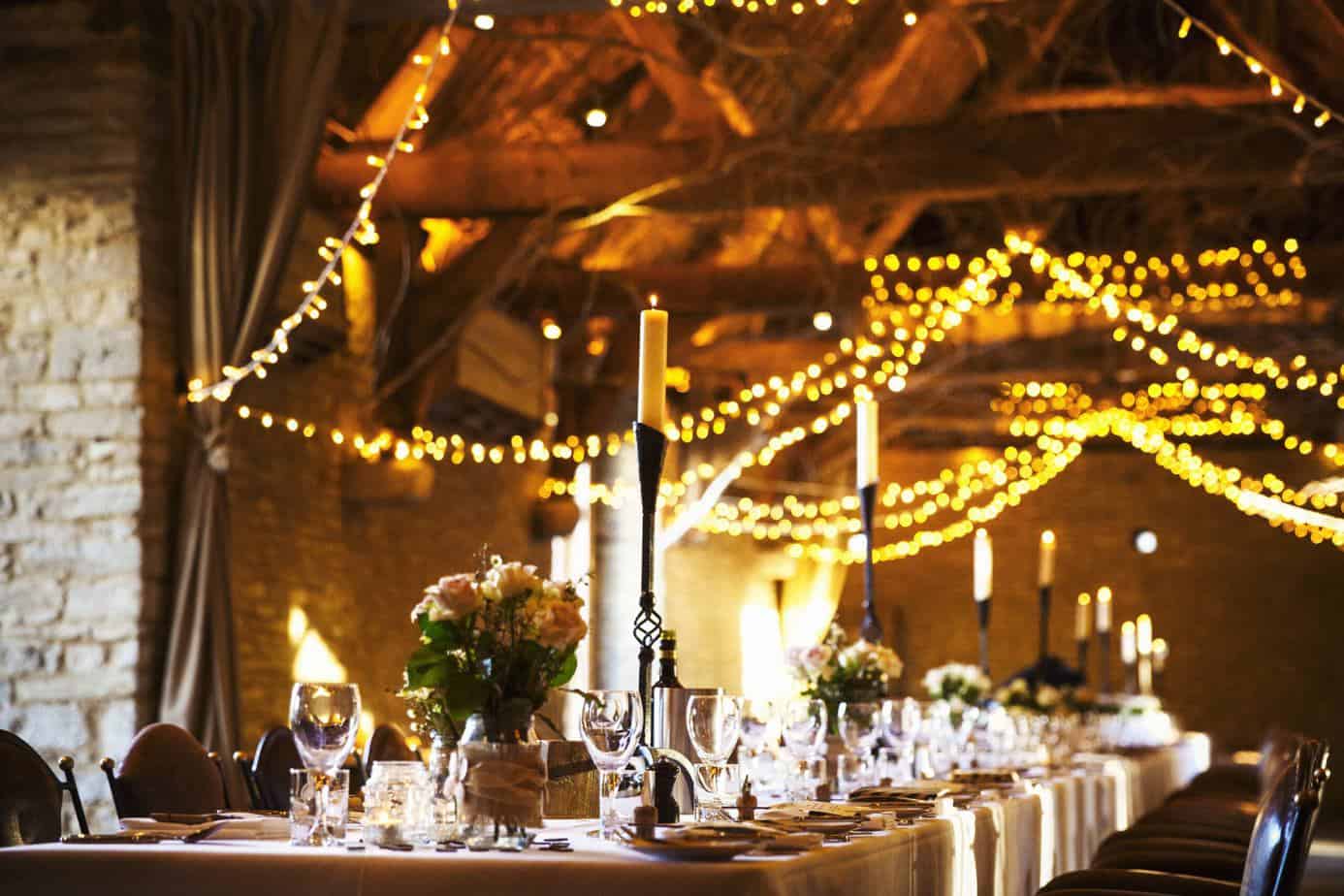 Most venues are booked a year or even more before the event. Still, you can find a great venue even if your wedding will take place in just six months. One idea is to be flexible and open-minded and take into consideration alternative dates such as Sundays and Fridays.
Thinking a bit out of the box might get you your desired country club or ballroom you've been dreaming of. Non-traditional spaces are also a possibility. Nonconformist couples might prefer an outdoor garden, an art gallery, and even something simple like their parents' backyard.
Book Hotel Rooms for the Guests
Some of your guests might come to your wedding from another city or state. If that's the case, you must secure a room block. Many hotels offer discounted rates for future brides and grooms who book an entire block of rooms.
Secure the Main Vendors
Service providers like florists, music bands, photographers, videographers, and cake bakers must also be booked ahead of time. So, make sure to line them up fast. Contact several photographers, florists, DJs, bands, etc. to check prices and see what your options are.
Send Out the Wedding Invitations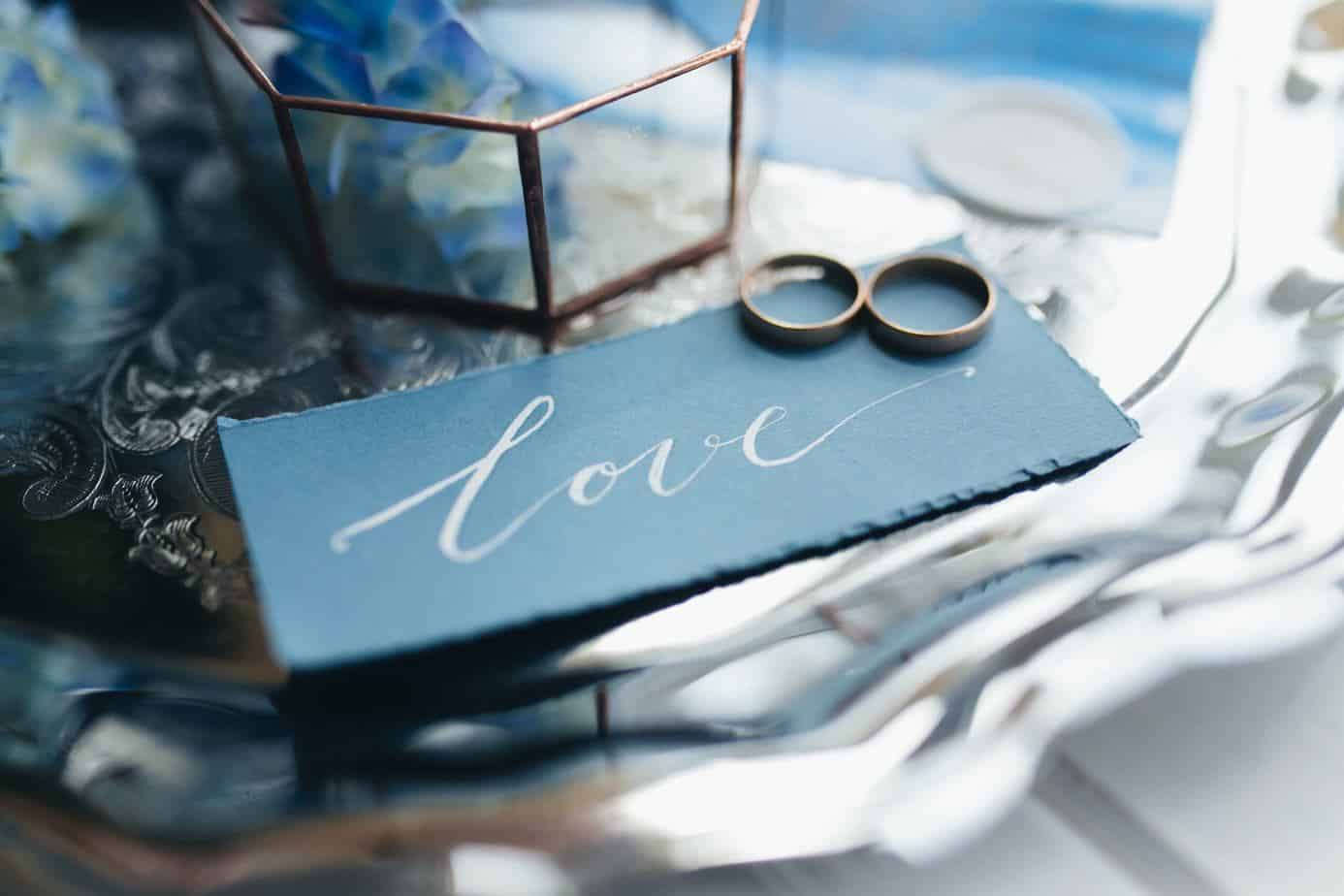 Once you know where and when the wedding will take place, you can order or create your wedding invitations and send them out to your guests. It's best to notify your guests as early as possible so that they can plan their schedules.
If you wait too much, some of your guests might have already booked a trip around the period of your wedding party.
Start Shopping for Attire
When you order a wedding dress, it can take months for it to be delivered. So, it is always better to start looking sooner than later. On the other hand, as a groom, your task is a bit easier because tuxes and suits are easier to find and they don't take as long to be ready.
There is also the topic of whether you want something custom-made or you're willing to find attire that's ready to wear. Some might even think about renting their suits and dresses.
Five Months to Go
How to plan a wedding in 6 months just became how to plan a wedding in 5 months! One month has already passed and the event is closer and closer so let's see what you have to do now.
Finalize Your Guest List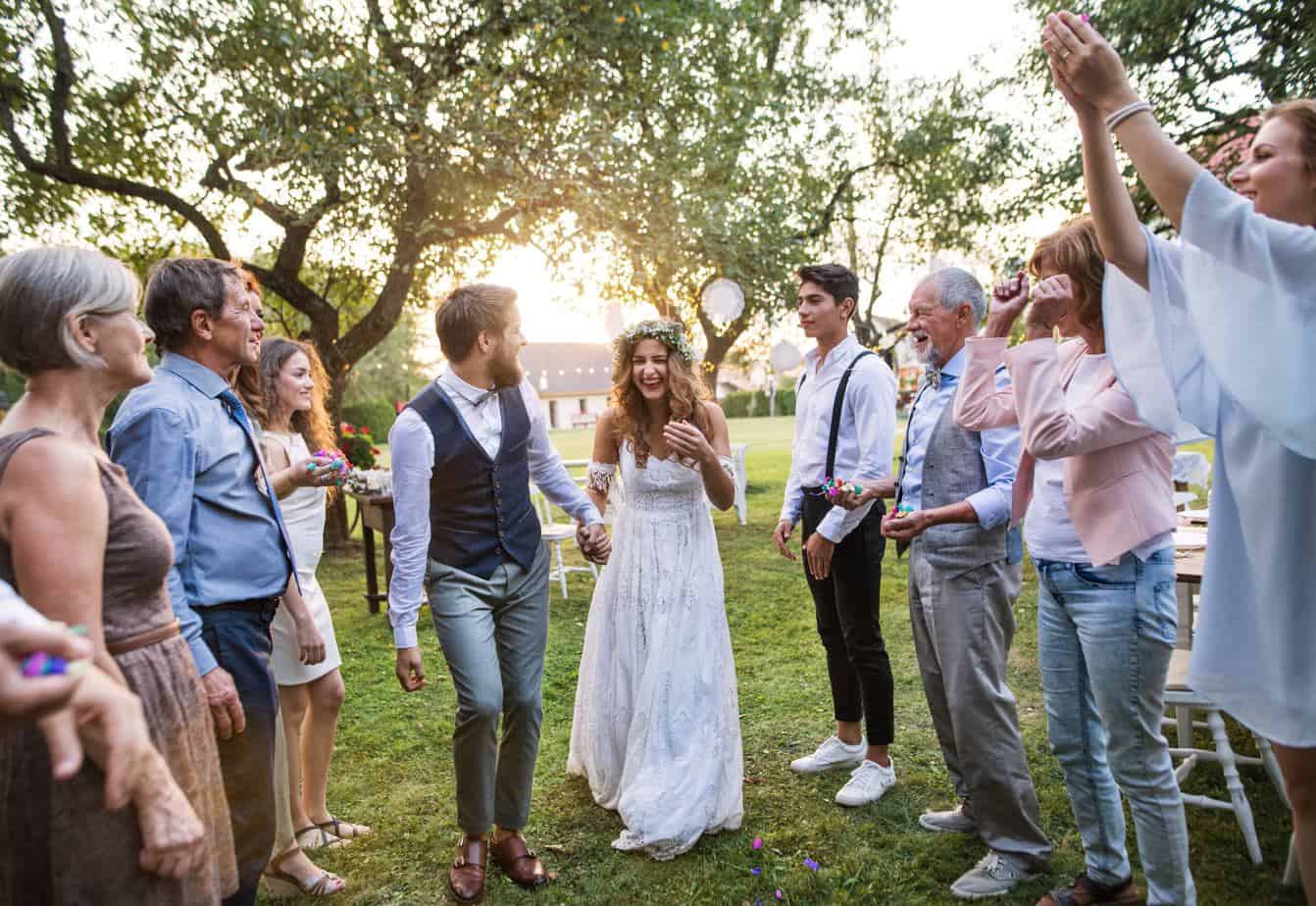 You must know the exact number of people that will attend your wedding. Otherwise, you won't be able to prioritize your wedding budget properly. Obviously, unexpected situations can occur and you may find out that a guest or two might not be able to come after all but you should at least know an approximate number.
At first, you can create this list together with your future spouse. Then, you should also talk to your parents as well as your partner's parents to see if they want to add other guests to the list. The number of guests should be related to how big the venue is and the style and size of your desired event.
Book Other Wedding Services
I am not done with wedding-related vendors quite yet! For your big day, you will want to look perfect so it's about time to look for and book your makeup artist, hairstylist, etc. You may also need additional services that are optional such as car rentals or transportation.
Create a Wedding Website (Optional)
If you want to have a wedding website, it should be published online before you ship the invitations. Otherwise, you won't be able to include the website's address on the invitations or the save-the-date cards.
On this online platform, you could include romantic photos of the two of you, a brief story about how you met, the location of the event along with a map, registry information, the dress code, and more.
Four Months to Go
It's time to discuss the finer details.
Shop for the Wedding Bands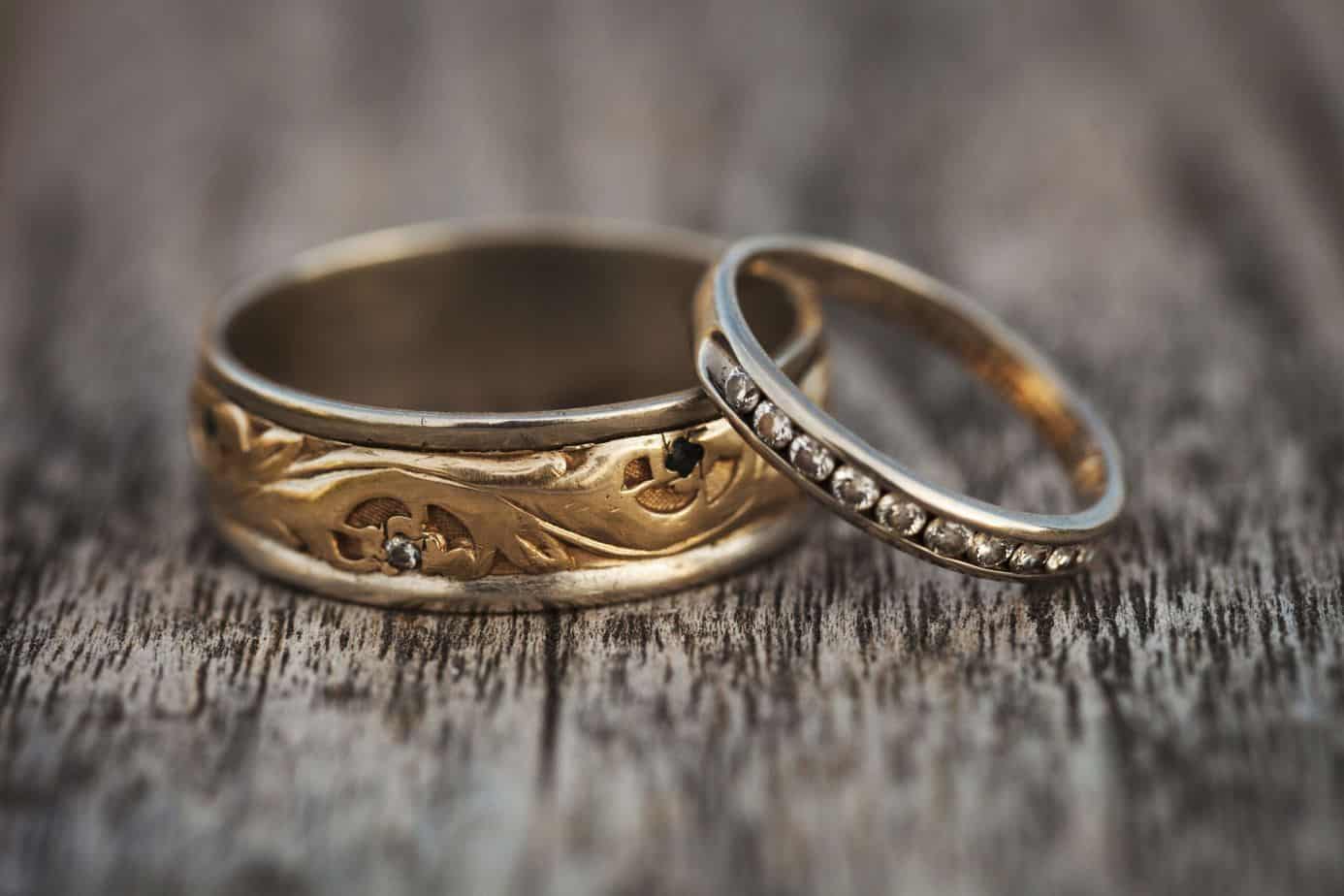 It's time for you to choose and purchase your wedding bands. Most wedding bands are made-to-order, just like an engagement ring. So, the manufacturer might need between 45 and 90 days to create and deliver these symbols of love.
I first went to the jewelry shop where my husband bought my engagement ring. So, I believe it's good to start from there and research the market a little bit to find out what options you have. Make time to go to a couple of different stores to see various models, patterns, and prices.
Shop for the Rest of the Accessories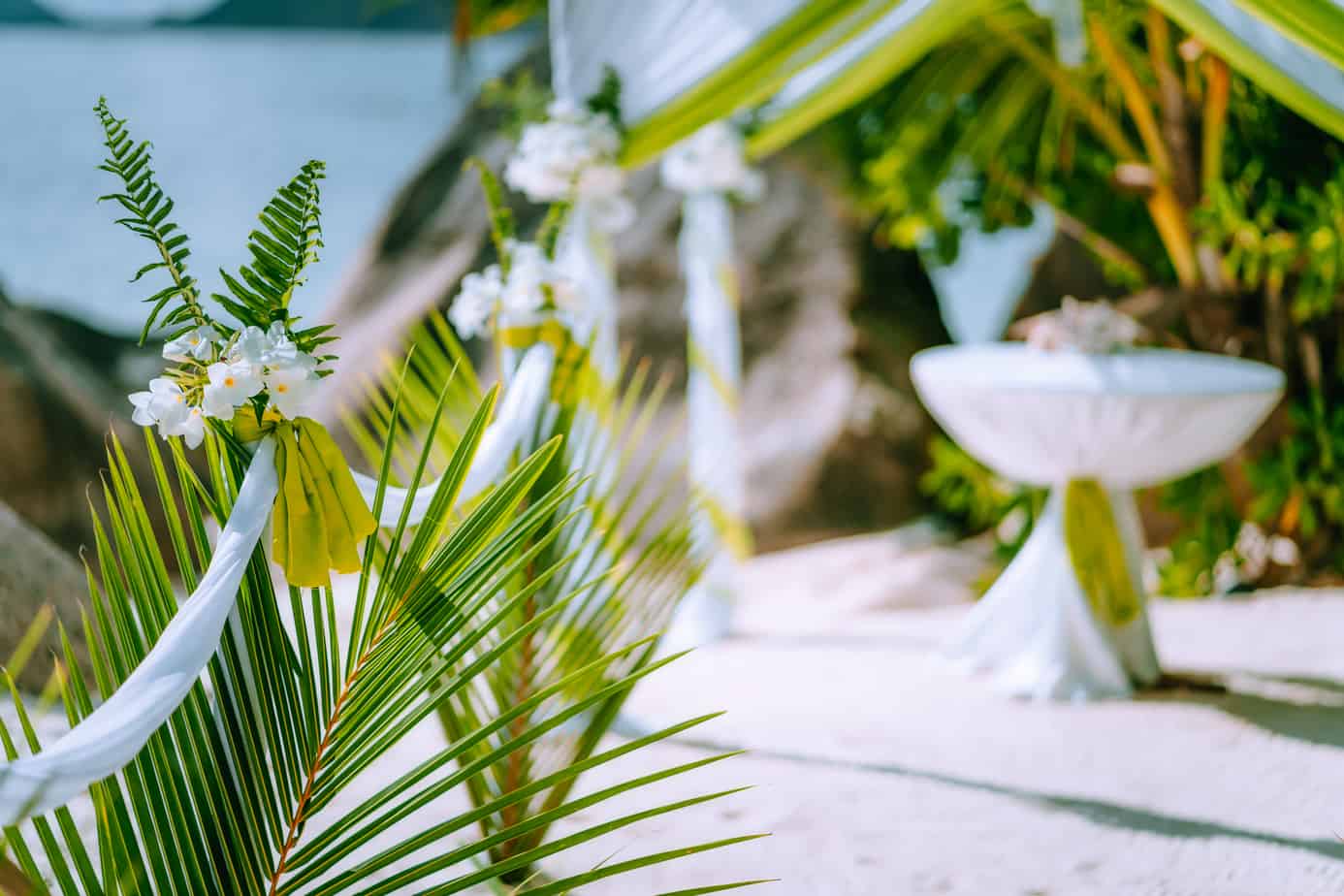 From jewelry to hairpieces and shoes, all details are important when it comes to your wedding. So, you should start searching and buying all the accessories you need and want for your special day. Most people want to buy new undergarments and other types of accessories for their wedding day.
Make sure to purchase all these items only after you've decided how your attire will look like.
Organize the Rehearsal Dinner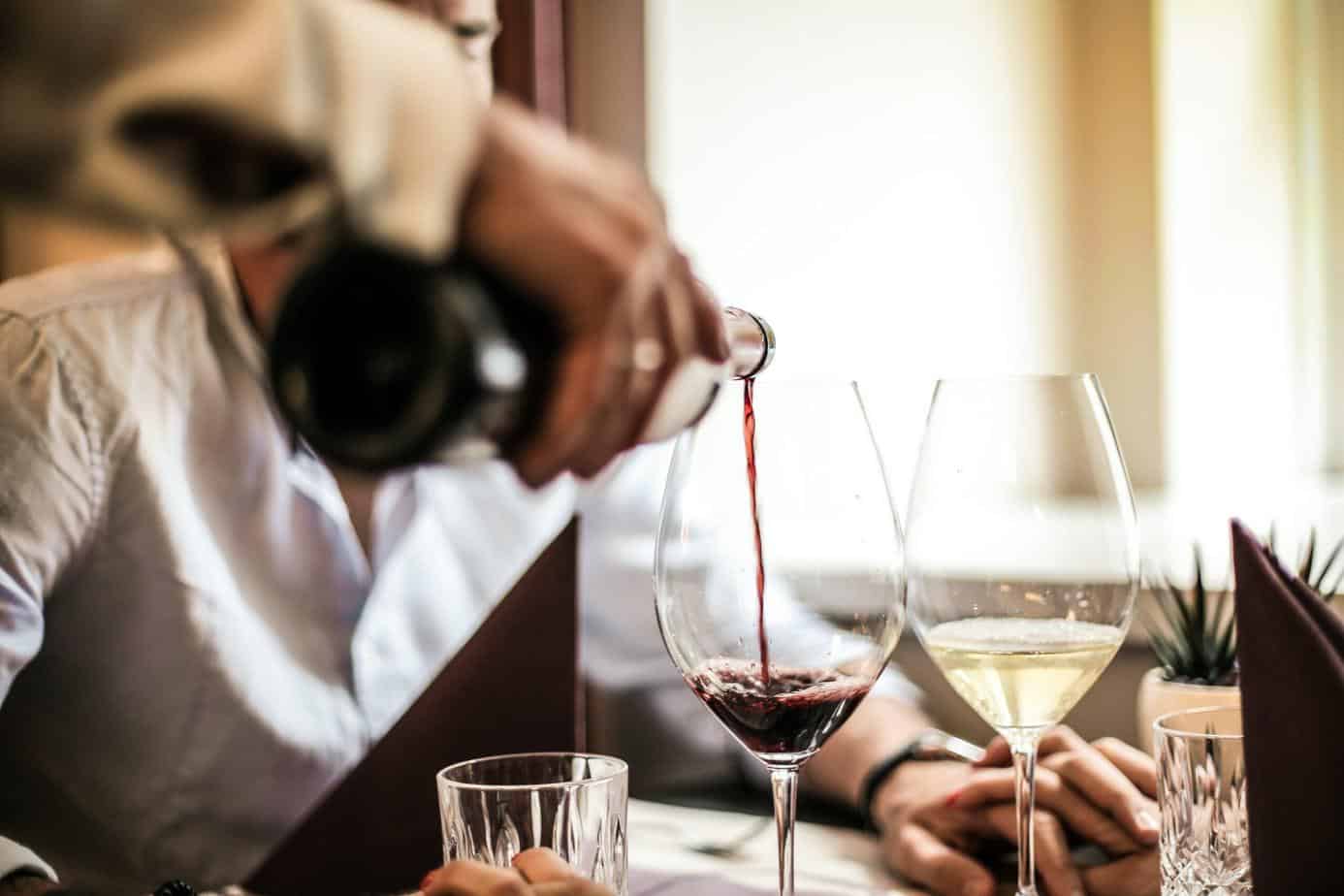 Planning your rehearsal dinner is important and should be taken seriously. The rehearsal dinner is a popular pre-wedding event that needs a little planning too. You should book a venue for this event at least four months before the wedding day.
Most people organize it one day before the actual event but I would suggest planning it earlier than that so you won't be tired on your special day. Also, talk to your spouse and create a list of the activities that need to be done during the rehearsal dinner and their order. Otherwise, the entire thing will become chaotic.
Three Months to Go
By now, you have already planned half of all the things you must take care of. So, if I were you, I would reward myself with a little treat.
Do the Final Menu and Schedule the Cake Tasting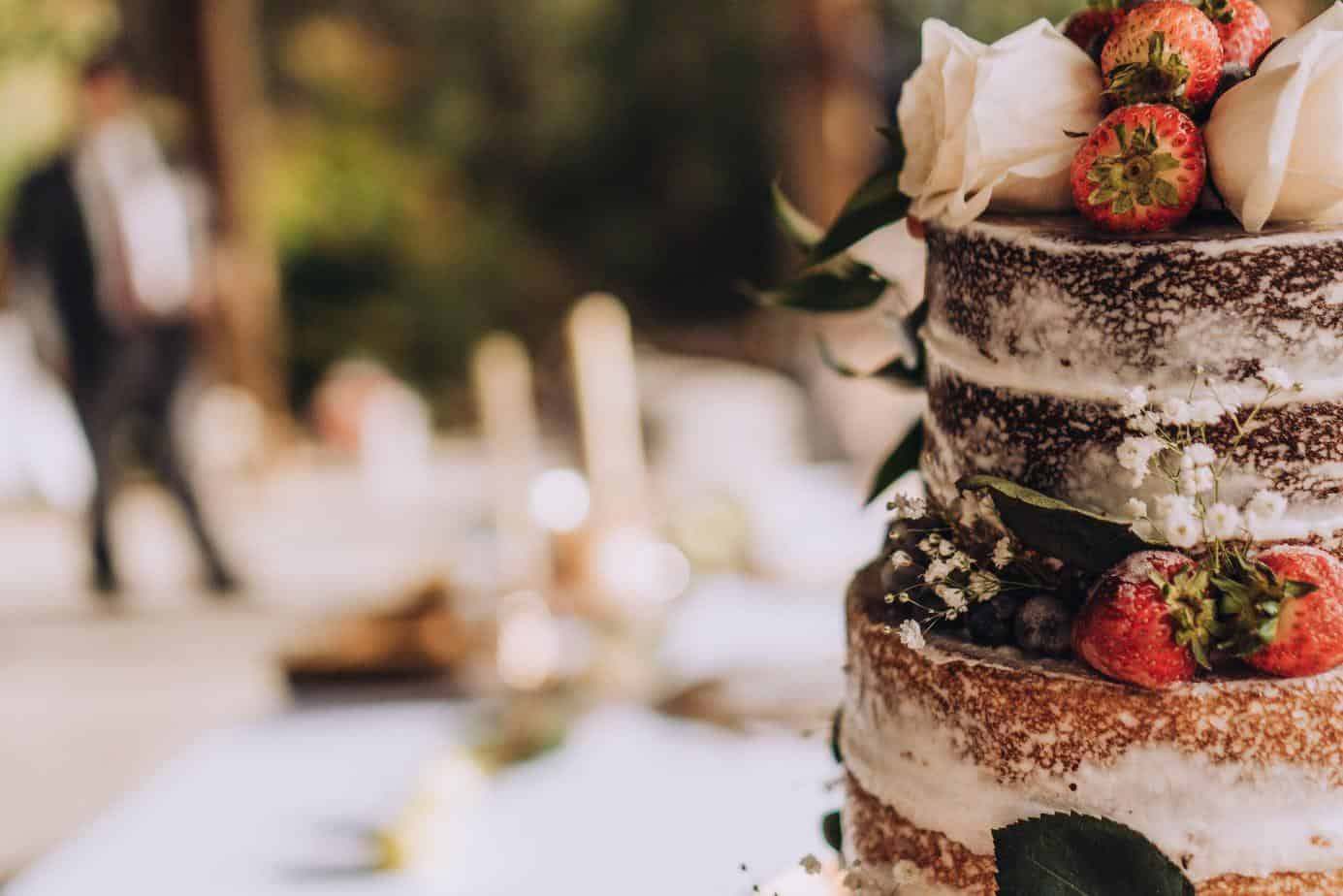 Speaking of treats, the best way to enjoy that moment is by scheduling a cake and menu tasting. I know I enjoyed those moments very much, especially when the cake samples arrived since I have a huge sweet tooth.
Make sure that everything is according to your desire and let the planner know everything that doesn't suit what you had in mind. Think about a menu budget and tell the caterer what your food preferences are. Ask him or her about the size of the portions, the source of the ingredients, and the deadline for the final menu choices.
Makeup and Hair Trial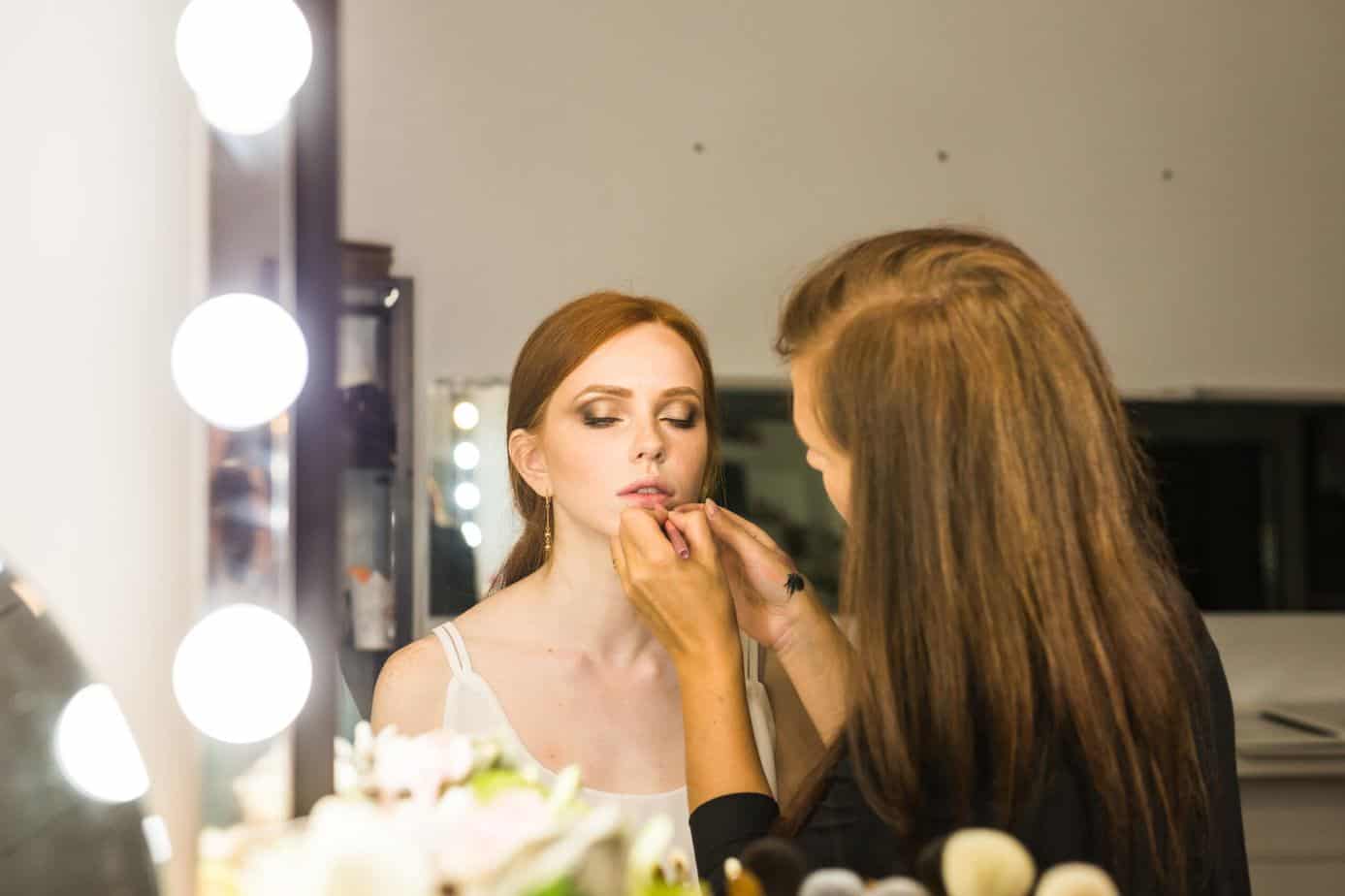 All brides want to look perfect on their wedding day, which involves finding the best hairstylist and makeup artist you can afford. I must confess that I went a little crazy before my wedding and tried 2 different beauty salons because I wasn't satisfied with my first choice.
I wanted to look picture-perfect so, I didn't compromise on quality. Obviously, some of you might want to save money or have a tighter budget and that's ok too. I am sure you will find suitable beauty experts who will help you look your best.021.
Plan Your Honeymoon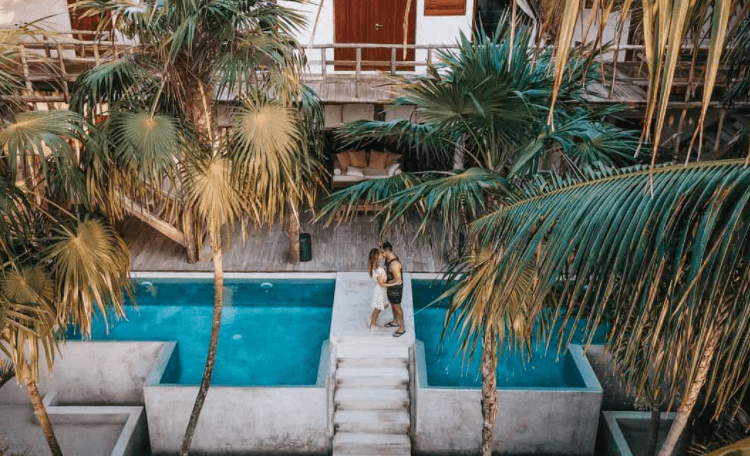 The best trip of your life is right around the corner so, you should choose a destination, research accommodation options, and start booking. For us, things weren't that great because we had planned our honeymoon before the Covid pandemic started so we had to cancel our plans.
But that's ok! At first, I was very disappointed but the important thing is we love each other and our marriage is a beautiful and thriving relationship. We can always plan other trips later on.
The best destination is based on your preferences. I know some people love to soak up in the sun on an exotic beach. My husband and I would rather visit cities and explore mountain resorts. To each its own.
Destinations such as Italy, Spain, France, Maldives, Bali, and Greece are amazing places and popular honeymoon choices.
Two Months to Go
Only two months till the big event and I am sure that emotions start to bottle up. What other better way to release them than a party.
Have Your Bridal Shower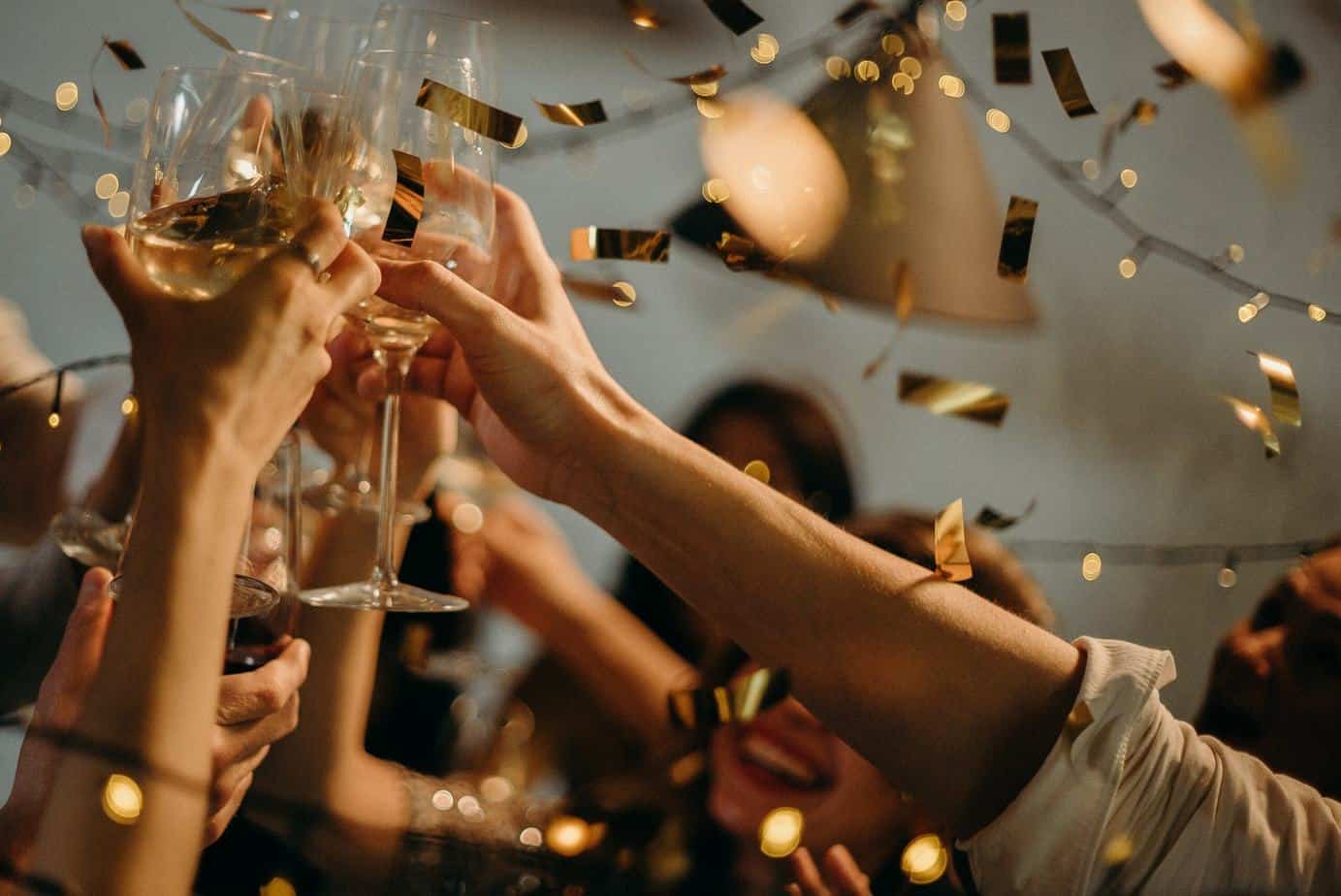 Normally, parties such as bachelor and bachelorette parties and bridal showers take place one week or so before the wedding and they are organized by the bridesmaids and best men. Therefore, you and your partner can relax for a bit and just enjoy everything that's planned for you.
Finalize the Music Playlist for the Ceremony and Reception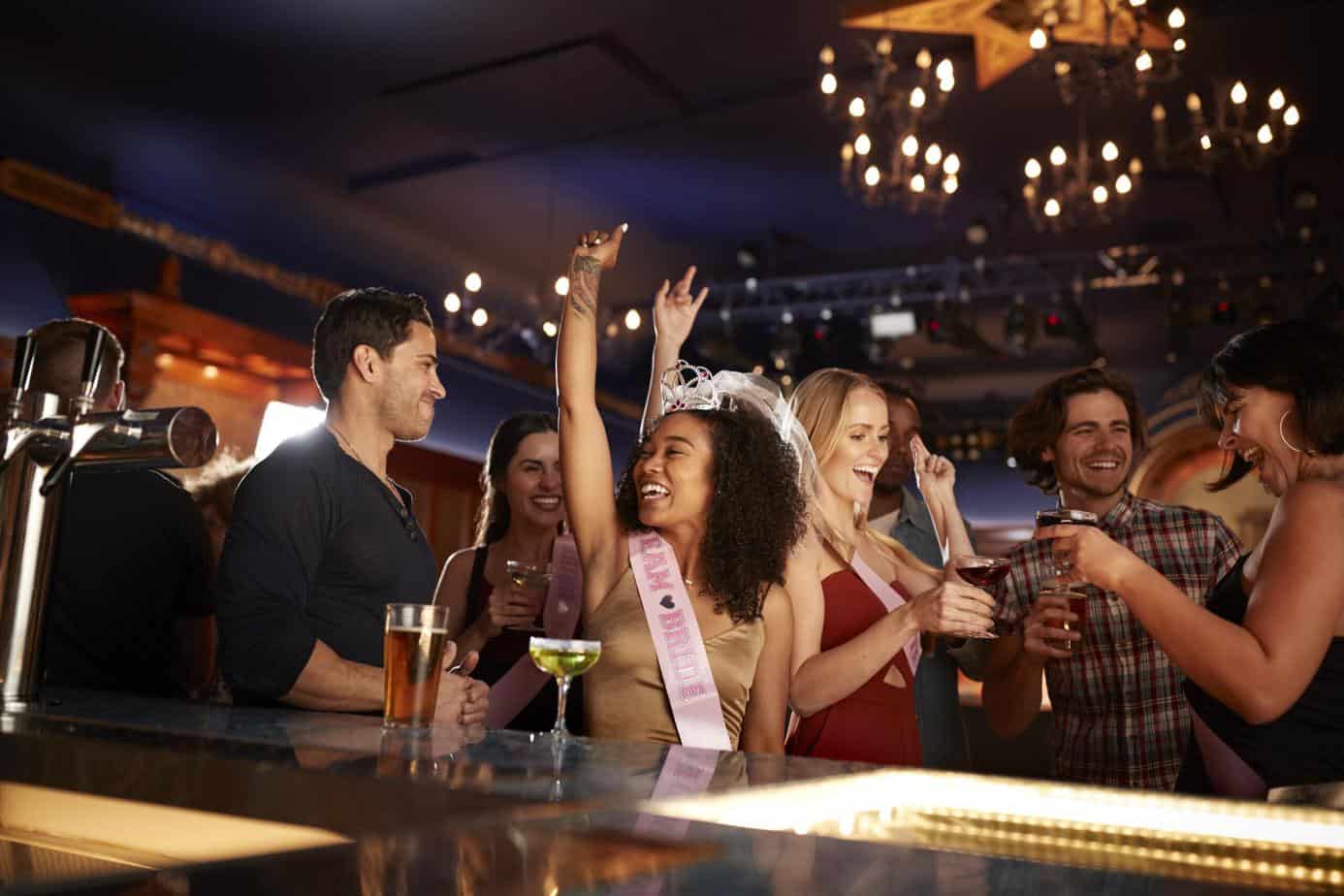 I don't know about you, but I was very stressed out when it came to our music playlist and I did my best to convince the music band to include my favorite songs in their already-made playlist. The final result was good, not great because they didn't follow all my instructions but I somehow managed to get over it and still enjoy the event.
So, make sure to work with your chosen musicians or DJ and provide them with two lists: one containing the must-play songs and the second one with the do-not play songs. The most important of all is the first dance, so think about that as well.
Buy Gifts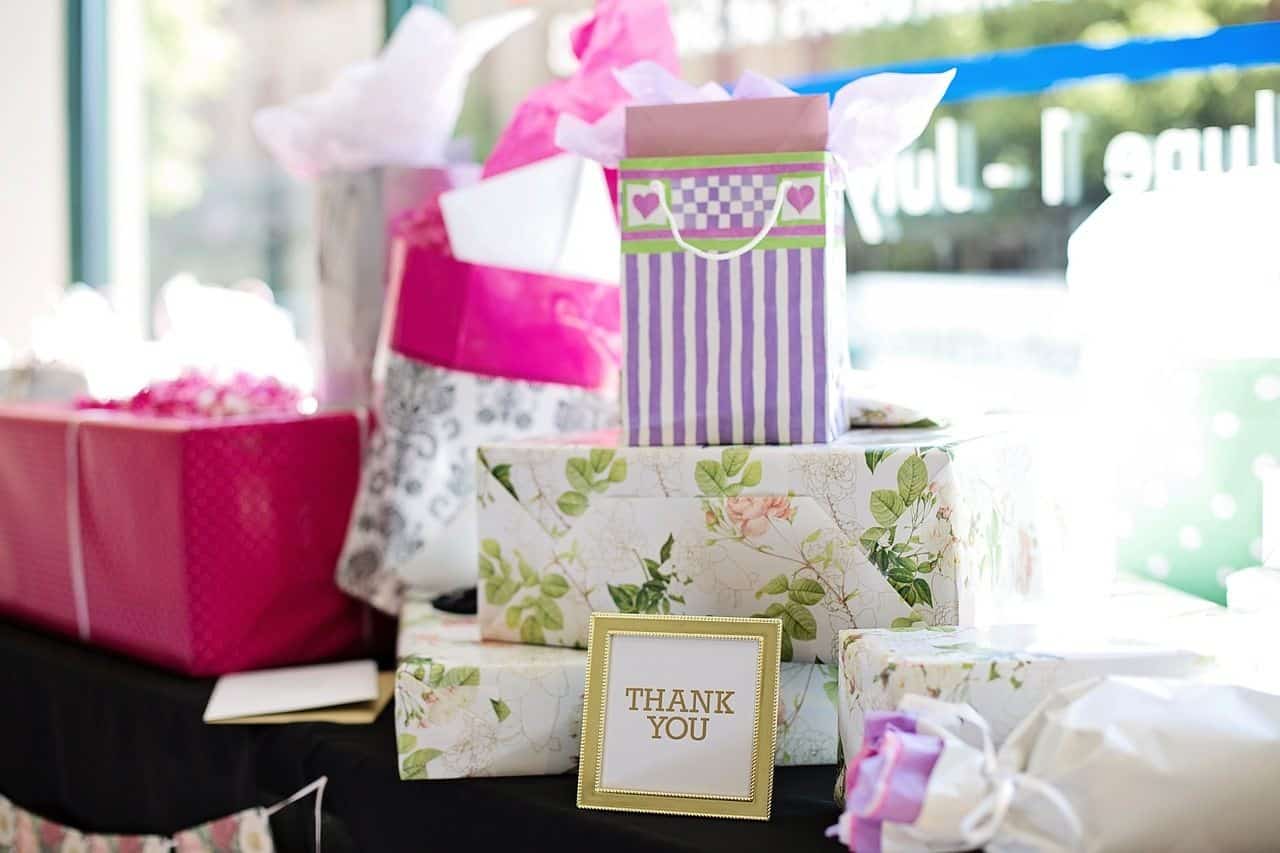 If you want (although this is an optional step), you could purchase a couple of meaningful gifts that you can offer to some wedding participants such as your parents, your parents-in-law, brothers or sisters, bridesmaids, and best men. This would certainly be a very thoughtful gesture on your part.
So, if you want to do that, you should start looking for some special presents right about now.
Write Thank-you notes
Many couples who're about to get married are already receiving wedding gifts even before their wedding day. So, if that's the case, you shouldn't delay any further and start to write some thank-you notes. Write from the heart but keep them short and simple.
If I were you, I would love to purchase some beautiful and elegant stationery. This way, the entire process will become even more fun and interesting. I would even write all the notes myself, by hand, since I am passionate about calligraphy.
One Month to Go
Right about now, you should probably feel some anxiety or pre-wedding jitters. Don't fret about it because these emotions are totally normal. Just let them be and focus on the tasks at hand; take it one step at a time and don't overwhelm yourself.
Get Your Marriage License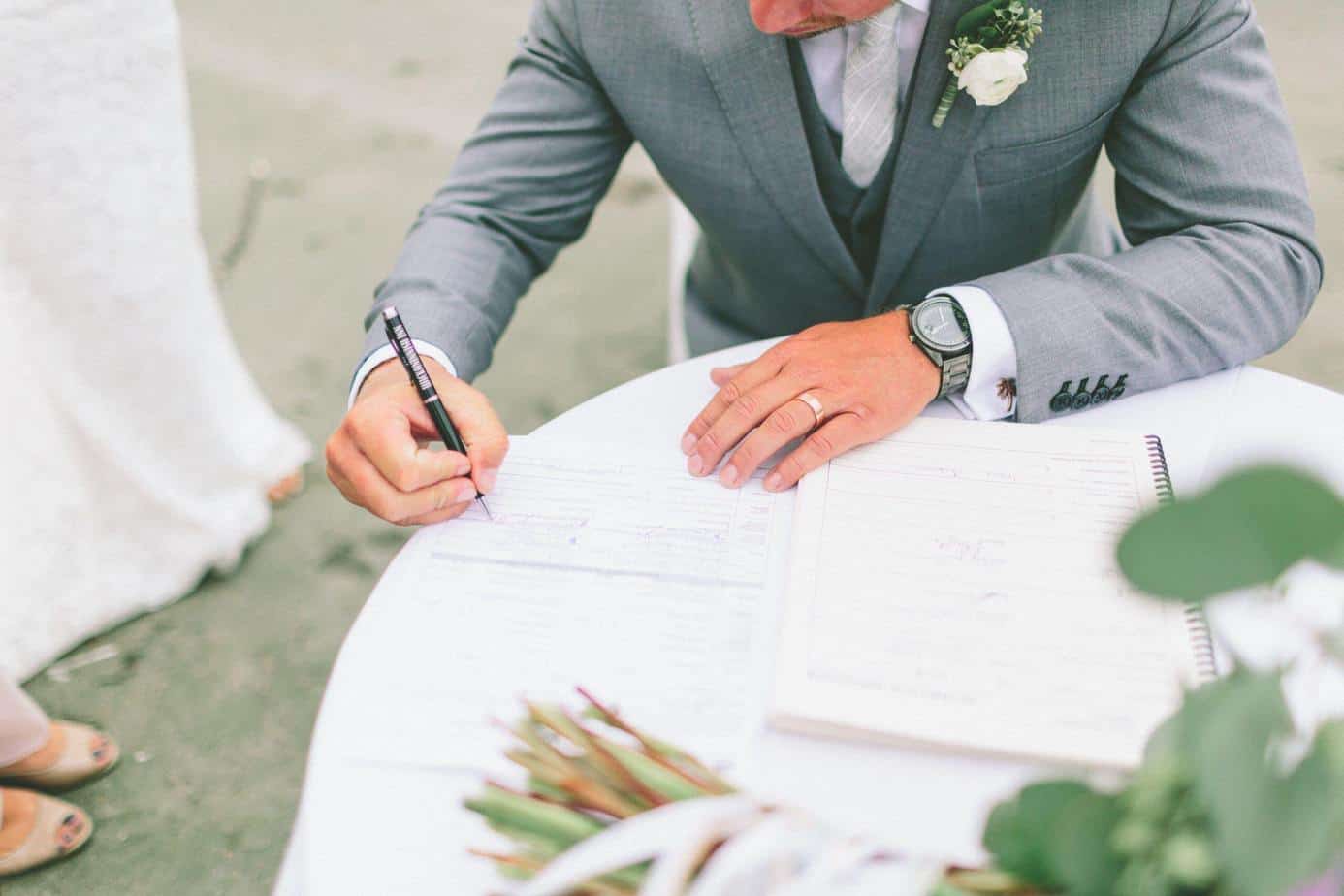 The law regarding this aspect might vary based on your location since different states have different marriage license laws. So, maintain yourself updated with all these requirements and make sure you procure the license within the requested timeframe.
Confirm Everything
Review and confirm all the aspects of the wedding such as orders, menus, the number of attendees, timing, and so forth. Also, keep your guests updated as well and make sure you're all on the same page. It's best to check everything out before the big event to relax and enjoy it.
Create the Seating Chart
I must confess that, out of all the activities my husband and I had to plan and organize for our wedding, the seating chart was by far the most stressful and exhausting thing we had to do. By the end of it, we were both irritated and felt like we needed a vacation.
But that doesn't mean that this will be your case too. Every family is different and there will be challenges but if you love and respect each other, you will overcome all these obstacles. So, prepare the final list with all the guests and find out how you will want to place them at the tables.
There are even some useful online seating chart tools that you can use.
Additional (and Optional) Things to Do
Pack your bags so that you will be ready for your honeymoon;
If you aren't extremely busy, you can plan the rehearsal dinner one day before the wedding;
Creating a wedding timeline for your special day could be helpful if you want everything to run smoothly.
That's about it! Now, go and get married! Enjoy this moment because it passes by so quickly and, hopefully, you will never live it again in your life (since your marriage will be a successful one).
How to Plan a Wedding in 6 Months: Final Thoughts
Planning a wedding in only 6 months can be and will be stressful, no doubt. Let's be realistic; there are so many things to organize and think about that you feel there's no time to solve everything. If you can afford it, the best way to do this is by hiring a wedding planner. But if you must do it all along together with your partner, then you should definitely follow all the steps I have described above.