Latest posts by Jeanette Kierstead
(see all)
When you love the Art Nouveau style as much as we do, you can hope to stumble across the engagement or wedding ring that really makes your heart sing. Or, alternately, you can find a jewelry designer who will create a bespoke ring in a style you absolutely love. Vintage-inspired rings can so closely match actual vintage pieces that only you'll know the difference. You can also find a designer who curates special pieces to see if he or she can find you the ring you're looking for in your favorite style.
This is what we set out to do here: take a closer look at some of our favorite Art Nouveau jewelry designs – 6 to be precise. We hope you enjoy some of these designs as much as we do. 🙂
Gray & Davis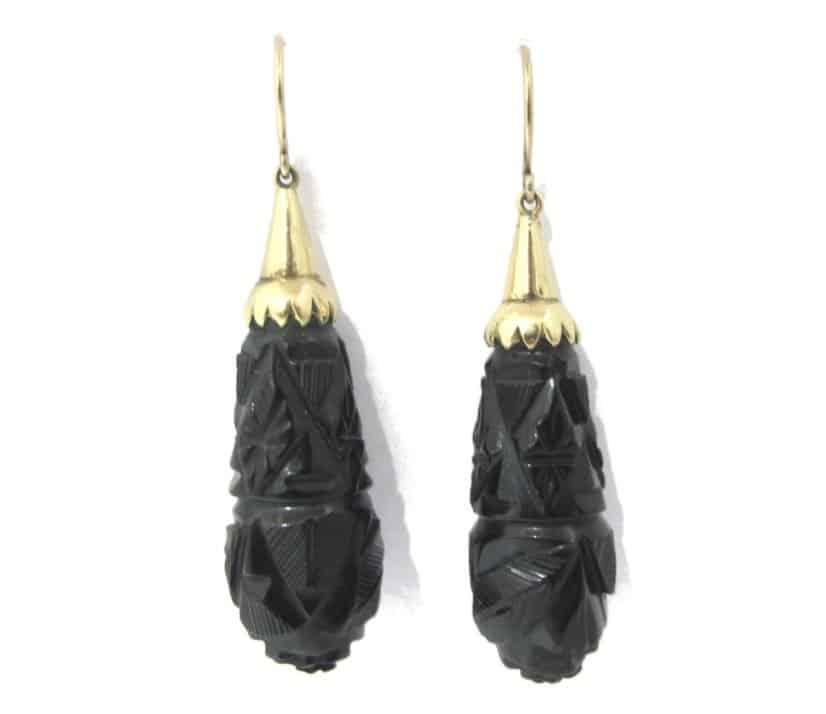 Gray & Davis was founded by Gray Boone in 1999. She retired in 2013 and the shop was purchased by an industry veteran and a long trusted employee, Cervellero Miller.
The team at Gray & Davis are historians, artists and designers who have collected and created some of the most eclectic and vintage pieces from across the centuries. They can create custom pieces that are sketched by the designers in their studio to your specific design style.
Visit the Gray & Davis website here
---
Rachel Helen Designs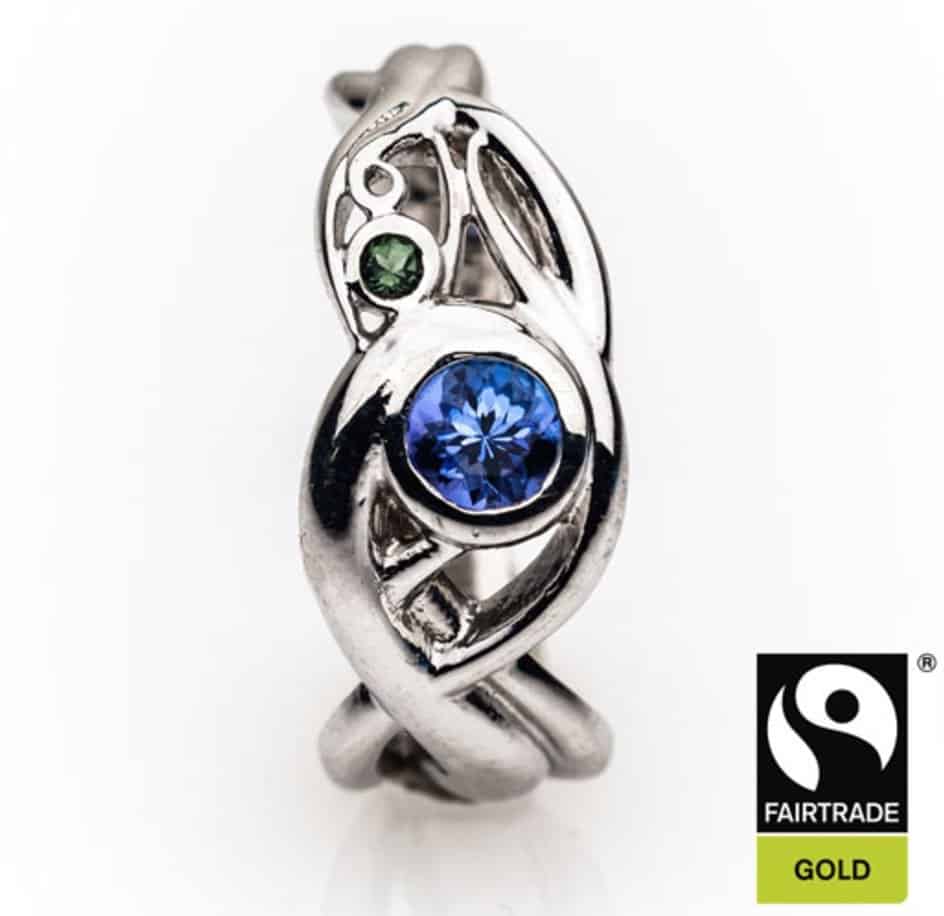 Rachel believes that each piece of jewelry you wear should have a special meaning behind it. This is especially true for engagement and wedding rings. Rachel can create a simple solitaire or an Art Nouveau designs to your exact specifications. She's created some really stunning pieces that can be seen on her custom gallery page.
When you contact her about creating your ring, you'll be able to choose the style, gemstones and metal to be used. She'll even take your design sketches into consideration.
---
Klepners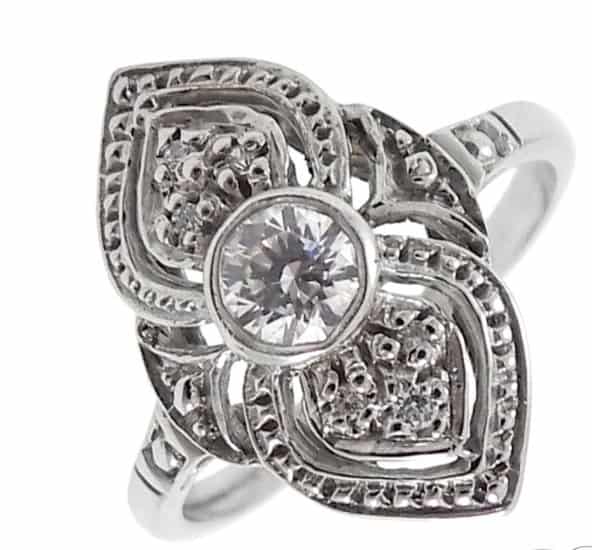 The jewelry company was established in 1889, and has a team of highly skilled designers, repair technicians, graders and gemologists on hand to provide a full range of services to customers. If you can't find a great Art Nouveau ring already on hand in their showroom or on their website, you can certainly ask their talented designers to create a ring that is tailor-made for you. They have a gallery of vintage inspired rings that can give you ideas of the type of ring that you eventually will want to purchase. http://www.klepners.com.au/vintage-inspired-custom-engagement-rings-melbourne
Visit the Klepners website here
---
Anna Sheffield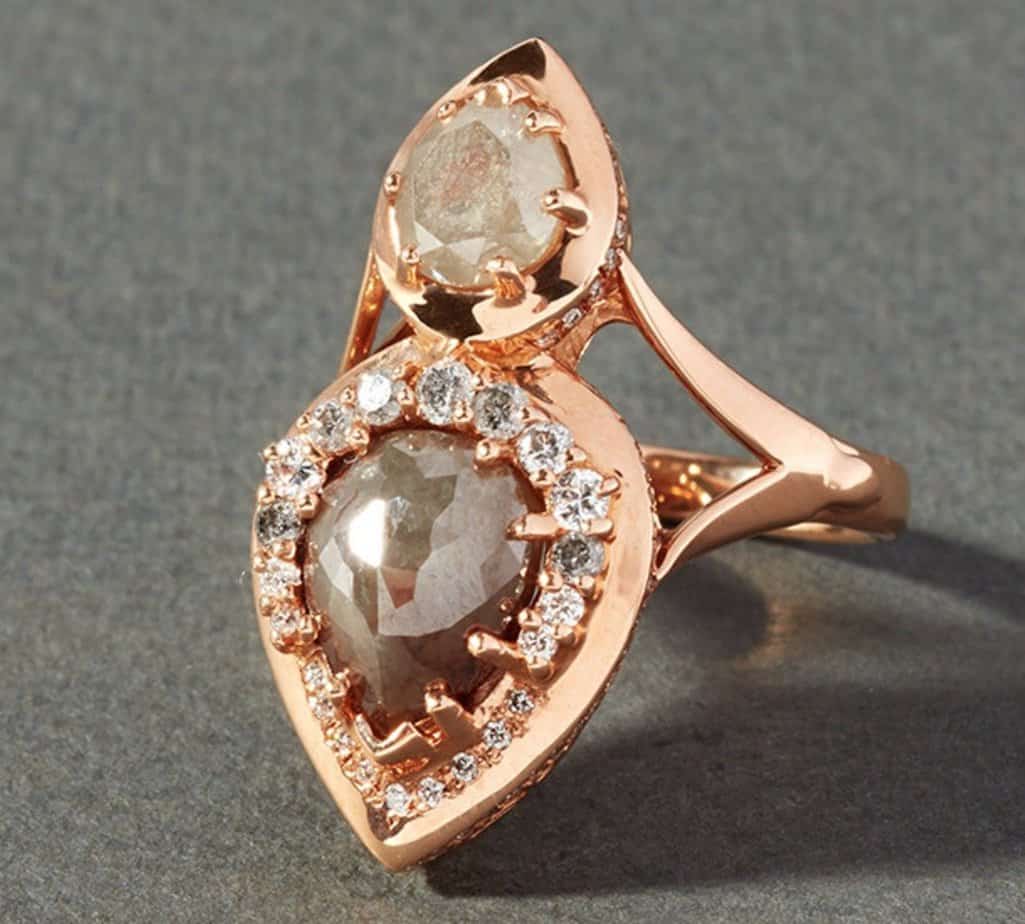 Anna is based in New York after living in Northern New Mexico for most of her life. She believes that her greatest joy comes from knowing her creations are bringing special and enduring memories and emotions to her customers. She creates her jewelry using rare, precious and antique stones to ensure they're one of a kind. To create one of a kind jewelry, she will consult with you in every step of the creative process including the sourcing of the gems. She's created rings in a variety of styles including Art Nouveau styles and other vintage types of rings.
Visit the Anna Sheffield website here
---
Lilia Nash Jewelry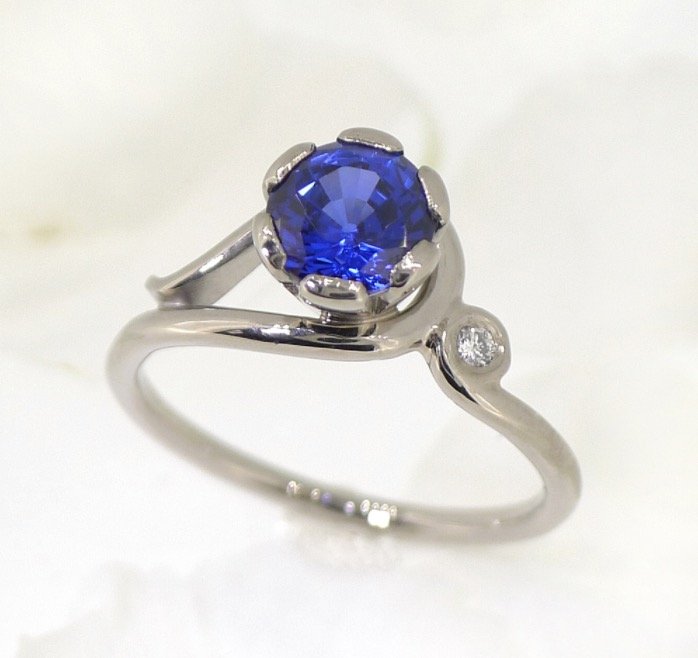 Lilia Nash has created some stunning Art Nouveau engagement rings in the past. If her current selection of rings doesn't fit with your desires, she offers consultations where you can talk with her about what you'd like in your ring. You can pick the metals like yellow gold or palladium, rose gold or sterling silver as well as the gemstones, your budget constraints and deadline. She works on the custom piece herself in her fully outfitted studio.
Visit the Lilia Nash Jewelry website here
---
Sofia Kaman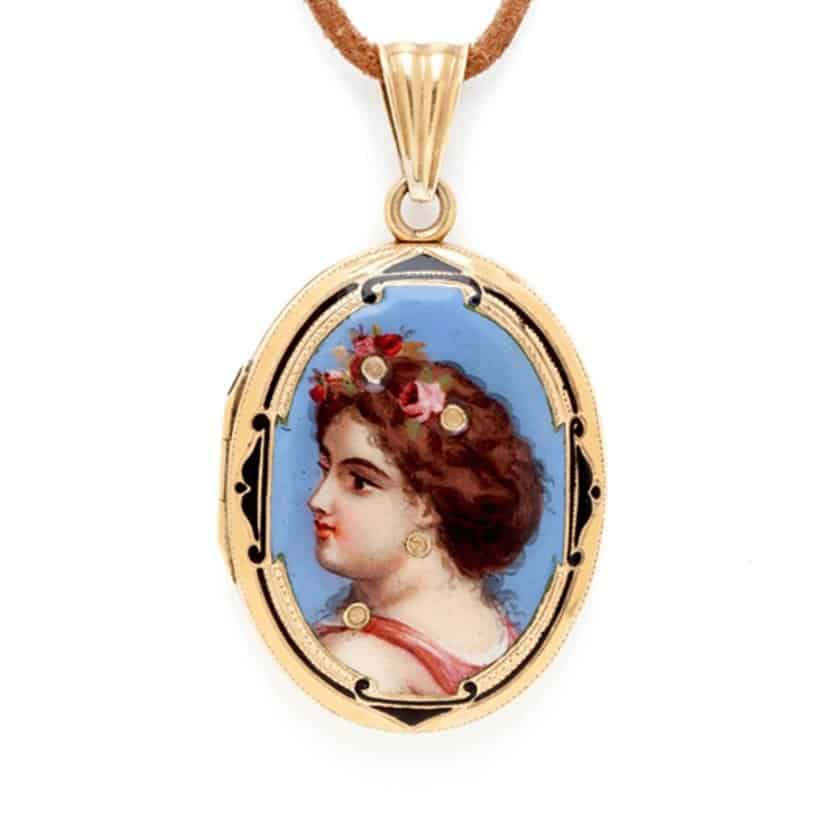 Between handpicked, curated Art Nouveau rings and custom creations, there are plenty of rings from which you can choose at Sofia Kaman's Fine Jewels. This talented designer started her business at her kitchen table in 2000. All these years later, she's a prolific designer who has made an international name for herself. She can create a custom look or source antique jewelry for your specific needs. https://www.sofiakaman.com/jewelry/curated-vintage/art-nouveau/vintage-art-nouveau-gold-swirling-roses-diamond-engagement-ring-wedding-band/
Visit the Sofia Kaman website here
---
Whether you want an antique, a vintage ring, or one that has been inspired by a certain time period like Art Nouveau, these jewelry designers have the expertise to provide you with exactly what you want for your engagement ring. They pride themselves on providing the engagement ring that will make you incredibly happy in this new chapter of your life.