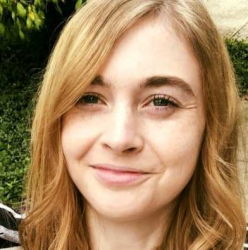 Latest posts by Erin Jamieson
(see all)
Artisanal has become a buzzword that infiltrated everything from the culinary world to fashion jewelry — and even the wedding industry and ring industry, with brands like Jeulia Jewelry.
Most popular amongst millennials and Gen Z, the artisanal branding has been a powerful force driving local businesses, niche companies, and consumer-driven platforms like Etsy.
With a desire to find something unique, personal, and detached from mass production, more and more consumers are flocking to bread, beer, clothing, and now, wedding ring models that are marketed as artisanal.
But what does artisanal mean, and does a Jeulia ring live up to its promise?
In this Jeulia Review, we'll uncover Jeulia Jewelry as a company, see if this jeweler sets itself apart from competitors with bigger name recognition (such as Ritani, Zales, and Blue Nile) and make a final recommendation.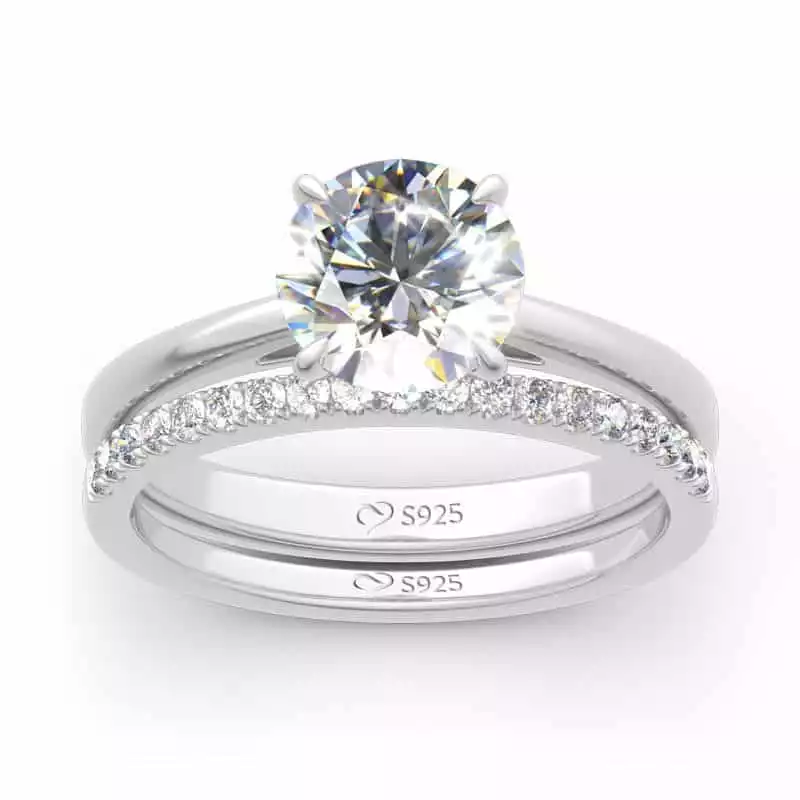 Why Jeulia Jewelry is a good alternative | Jeulia
Jeulia offers beautiful and elegant items that are not just suitable for engagements or weddings, they are also perfect anniversaries and holiday gifts that symbolize your everlasting love.
Buy Now
We earn a commission if you click this link and make a purchase at no additional cost to you.
Does Jeulia Jewelry live up to its branding?
For this review, we'll be investigating not only Jeulia Jewelry as a company but also how well it lives up to its hype and artisanal branding.
In some ways, we'll be setting Jeulia Jewelry at a higher standard than we would a traditional company, such as Charles & Colvard, because, based upon how it's being marketed, its rings should live up to ethical standards, mindful of small communities, the environment, ethical sourcing, and all with a more personalized, smaller-scale approach to production.
What is Jeulia Jewelry's philosophy?
Jeulia Jewelry is owned by Jeulia Limited. The philosophy focused on "in house, state-of-the-art" designs, with custom Jeulia design craftsmanship. They also state that they have a team of designers who work with one another to produce environmentally conscious fashion rings, claiming that all gemstones are "one hundred percent traceable."
Verdict: It sounds good on the surface
While these claims sound reasonable on the surface, you have to dig deeper to find information. For instance, the claim that their products are environmentally friendly is not immediately backed up with statements, data, or anything specifying in what way.
We'll take a deeper look into these claims, but it would be beneficial, for transparency's sake, to include those details in the company's mission statement.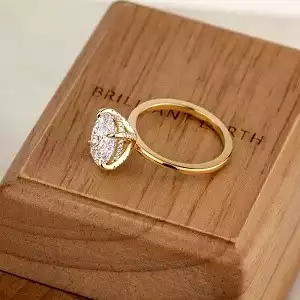 Planning a Proposal?
Make that proposal happen! Get started designing and create an engagement ring as unique as the wearer. To help pull off the perfect engagement, head over to Brilliant Earth's proposal guide.
Check Prices
We earn a commission if you click this link and make a purchase at no additional cost to you.
What is Jeulia Limited?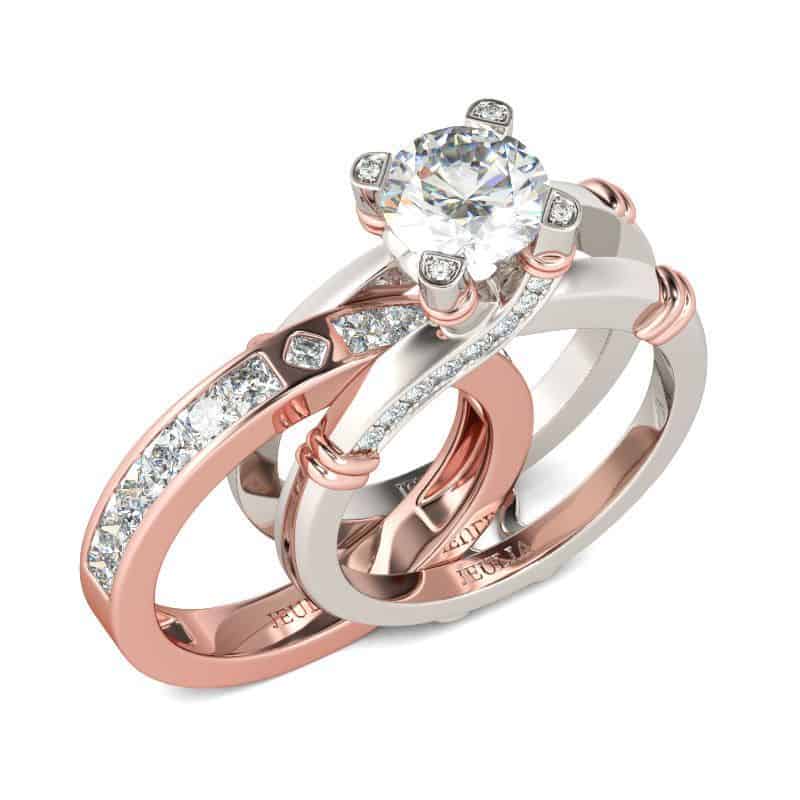 Jeulia Limited is the company that owns and controls all sales for Jeulia Jewelry, and it's headquartered in Hong Kong. Though not much information is readily available, the company appears to have been in business for four years.
While the Jeulia website readily states the company's location, a business profile states that they are located in California–which leads to concerns. By the name limited, we would also typically assume it's a limited liability company.
Verdict: Inconsistencies are concerning
While it's appreciated that the website itself discloses the location, it's hard to find information about the company itself–and the Better Business Bureau profile has a flag on this company, expressing the discrepancy between where it's been reported it's located and where it actually is.
How does shipping and handling at Jeulia Jewelry work?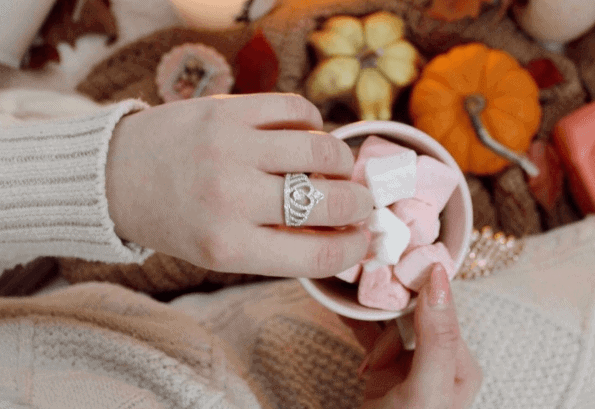 Since all products are made to order, there is not one standard delivery time. Instead, delivery time is calculated by adding processing and shipping and an estimate will be given to you upon order. Typically, orders are shipped out anywhere between twenty four hours and three to ten business days.
For all orders over $99, shipping to the United States is free (free standard shipping), with options to pay for expedited shipping (three days; express and standard) for additional charges of ten to twenty dollars. There are some international shipping options as well.
Emails are sent out upon ordering with a tracking number which you can follow at any time online.
Verdict: Shipping policies are reasonable, but there's one critical component missing. We can applaud reasonable shipping policies–the free shipping and the estimated times all make sense for custom orders. What is critically absent, however, is that there is no direct mention of secure shipping, something that is fairly standard for the fine jewelry industry. In addition, there's no mention of package insurance, flexible shipping options, or other services you should look for.
How does a payment with a Jeulia Ring work?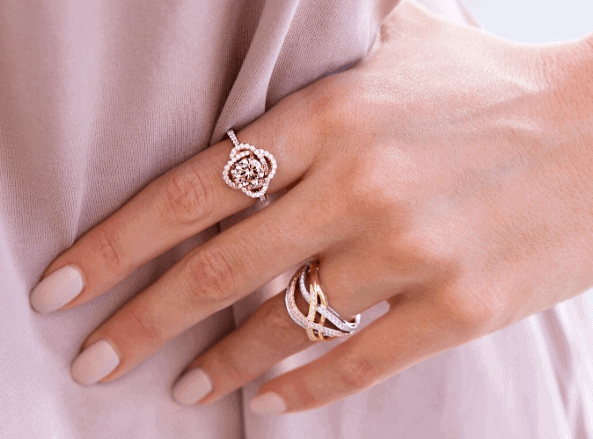 Jeulia Jewelry accepts Visa, Mastercard, American Express, Diners Club, and JCB only.–with the exception of flexible payments.
Flexible payments are available when made via Paypal, in installments. They work in conjunction with Paypal Credit, with the following conditions: no payments and no interest if you pay the full cost within six months. This is only for products priced at $99 (affordable price) and above.
They mention that they offer secure payment, though they do not mention SSL directly.
Verdict: Mostly, they offer reasonable payment options, but more information on secure shopping should be added. The safest bet is to pay via Paypal.
Are returns and exchanges accepted?
Jeulia Jewelry accepts returns and exchanges on the following conditions:
A thirty-day return on orders. All items must be in original shape, without any signs of wear, damage, or alterations–which does include resizing. You must also provide tracking when you ship the product back.
However, many items are NOT eligible for returns, including Final Sale Items; Personalized items with special engravings, colors, and ring size.
Refunds are typically processed within five days of receipt.
There's a thirty-five percent restocking fee for many items.
Verdict: Refunds and Exchanges are not atypical. The problem is that the main selling point of Julia is customization, and none of those items are eligible–but this is also fairly standard. The restocking fee may be a bit high, but at least the company states what the fee will be.
Where are the gemstones sourced from, and are they high quality jewelry?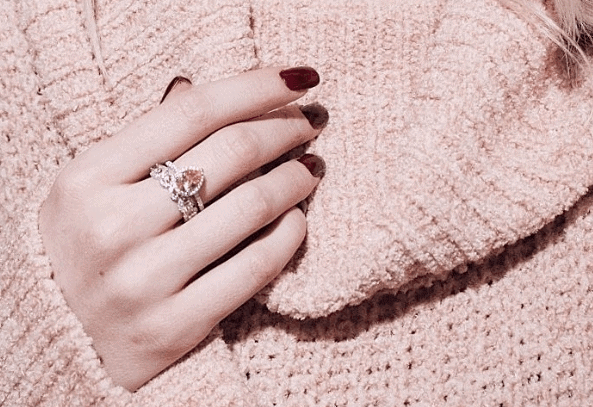 Another big selling point is Jeulia Stones. Jeulia stones claim to be ethical and environmentally friendly, and the reason is that they are not natural but lab-grown. They do not supply any diamonds, which may at first confuse customers, though there is a full page explaining the stones. They also a few details.
Jeulia Stones have a Mohs Hardness rating of nine out of ten
They claim "durable" but there are no specifics as how they wear in certain environmental conditions
There is no mention os other properties, such as scintillation, though you will get the carat and cut on individual products.
Verdict: There is nothing inherently special about these gemstones, and the marketing is a little misleading. While there is also no red flags immediately, it can be said that Jeulia Stones, for all the marketing, are simply stimulants–and that is how those claims are made.
The Mohs Hardness scale rating is helpful, but more elaboration would be helpful. The gems are said to be certified through SGS, a multinational testing lab based in Switzerland.
While there are screenshots showing approval, there's no indication you will receive certificates of authenticity with individual purchases. It's hard to verify authenticity for these reasons. It is also unclear from their wording that these are stimulants, which may lead some to believe they are actual lab-grown gems.
What products does Jeulia Jewelry sell?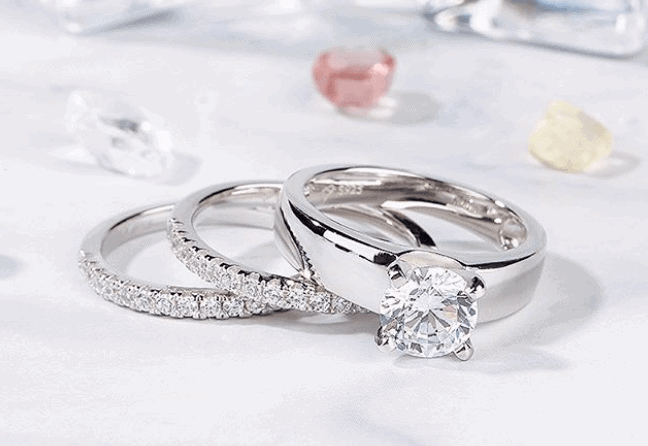 Jeulia Jewelry is a jewelry store that sells a variety of gorgeous ring selections, including engagement rings, wedding rings, sets, promise ring models with different gemstones, special style rings, elegant earrings, necklaces, bracelets, and charms, as well as custom options.
Engagement Rings can be sorted by a wide selection of variables like price; stone type, stone shape, color and carat; style; plating color; and occasion. You can also sort by bestsellers and price. You can find many final sale items under a hundred dollars, but the regular price range starts at around one hundred dollars and goes up to one hundred and sixty. These are very cheap for gemstones, even lab-grown ones.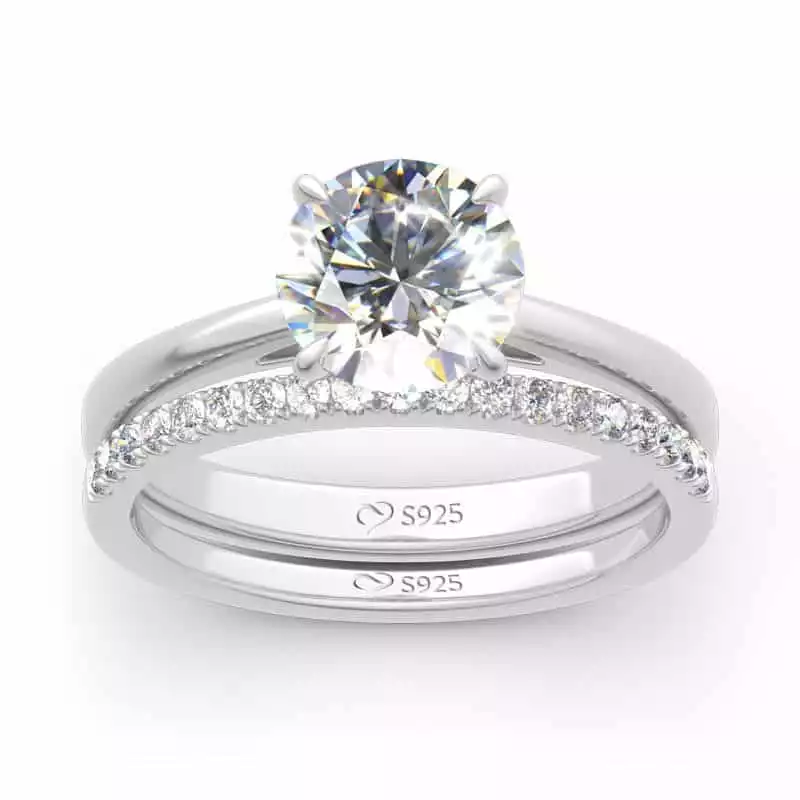 Why Jeulia Jewelry is a good alternative | Jeulia
Jeulia offers beautiful and elegant items that are not just suitable for engagements or weddings, they are also perfect anniversaries and holiday gifts that symbolize your everlasting love.
Buy Now
We earn a commission if you click this link and make a purchase at no additional cost to you.
Shapes include marquise, oval, pear, princess, radiant, round, trillion, cushion, Asscher, emerald, and heart.
Over eighty-three percent of options are diamond white. There are a few options for other colors such as sapphire (including white sapphire), ruby, emerald, pink, aquamarine, and Fuschia. The focus seems to be on substituting for diamonds.
Styles are fairly modern. The majority of styles fall under one of these categories: side stones; vintage; halo; and intertwined twist. There are also some options for art deco; flowers; milgrain, and others.
Gemstones are not specific gems. Normally, you'd see categories such as emeralds, sapphires, etc but since these are all stimulants, not lab-grown gems. Simulants, unlike lab-grown gems, do not have the same properties as natural gems. The exception is their moissanite collection.
Rings are all 925 Silver, with no other metal options. There is a form of silver that is known to be inexpensive, and, by many industry standards, not as well suited for fine jewelry pieces. It contains a large percentage of copper and is much softer than regular silver, and those does not last as long.
Wedding Rings come in bridal sets and men's and women's wedding band. As is the case with engagement rings, all rings are made with 925 Silver and are almost solely available with diamond white gemstones. Rings start at forty dollars for smooth bands and go up to one hundred and seventy-five for more ornate designs encrusted with gems.
Other Options such as promise rings and fine jewelry follow the same pattern, without exceeding the two hundred dollar price point and mostly offering diamond white gems, all made with 925 silver.
Customization: Finally, you can order a custom ring, necklace, bracelet, or photo jewelry. There's also a special feature where you can draw a design and have it added to a necklace.
Verdict: While offering a few innovative choices, there is great concern about the quality and nothing that feels "artisan". Especially concerning for a company whose whole platform is built on fine craftsmanship, Jeulia Jewelry simply does not deliver. The quality of the metal is low, meaning that the products may not last long. There are little options for colored gems, and nothing that suggests these designs are inherently unique.
Customer Service: What do customers have to say about a J

eulia ring?
On Better Business Bureau, Jeulia Jewelry is not rated at all, but there is an alert saying that the listing is misleading–the company is listed as being in California but it's actually overseas. In the last three years, there were a high volume of complaints on BBB alone–over one hundred and twenty.
Oddly, the average ratings are fairly reasonable. On Trust Pilot, the company averages four out of five stars based upon nearly seven hundred customer reviews. While seventy percent gave it the highest rating possible, nineteen percent gave it one star. Complaints concerned poor customer service, lack of refunds, and broken products.
Conclusion: Jeulia Jewelry Review – Is the J

eulia Ring Worth It?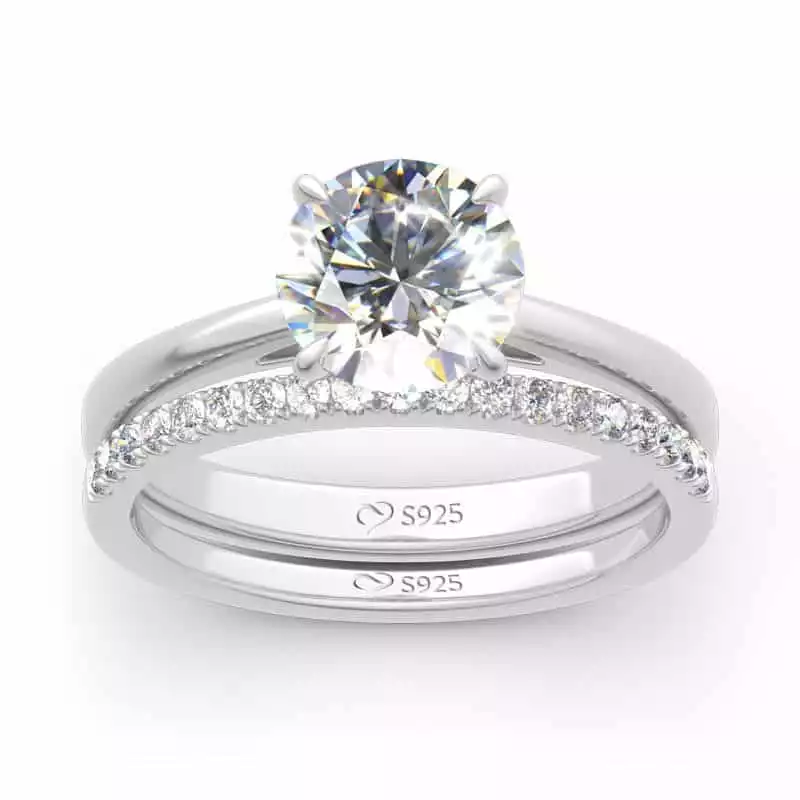 Why Jeulia Jewelry is a good alternative | Jeulia
Jeulia offers beautiful and elegant items that are not just suitable for engagements or weddings, they are also perfect anniversaries and holiday gifts that symbolize your everlasting love.
Buy Now
We earn a commission if you click this link and make a purchase at no additional cost to you.
Where to Buy: If you're still interested in Jeulia Jewelry after this review, visit their site here. If you are looking for a beautiful ring on a budget, you may find these articles helpful:
Best Alternatives: There are also many excellent alternatives for finding an affordable engagement ring from retailers like:
Charles & Colvard sells cubic zirconia rings. While cubic zirconia is not as durable, this company is respected and uses premium quality jewelry materials, with also more transparent policies.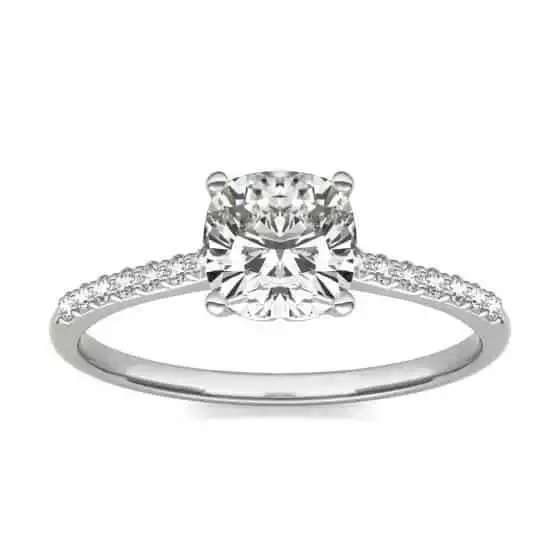 Brilliant Earth may be more expensive, but offers excellent diamond rings and diamond alternatives that are ethically sourced and high quality, as well as certified to be authentic.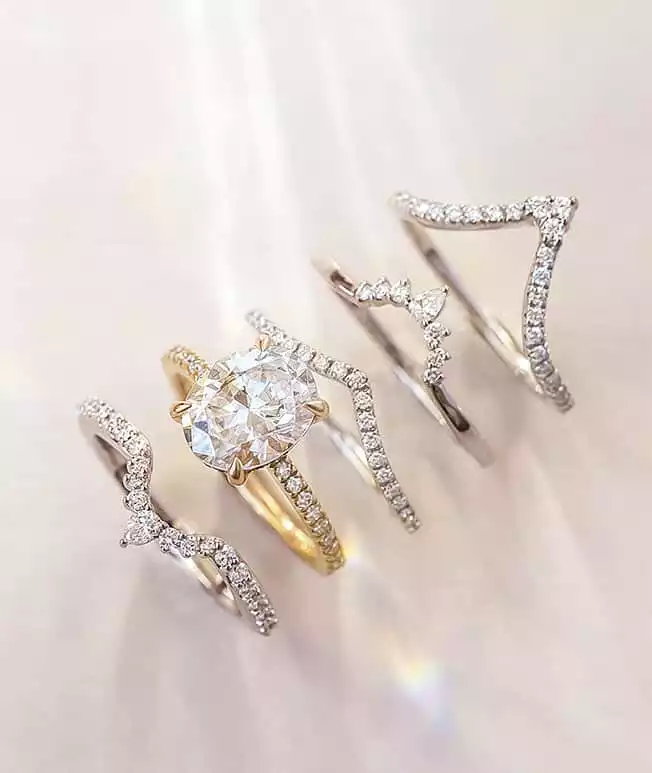 Blue Nile is also another option that holds decent esteem while offering rings at a wide range of prices and unique designs.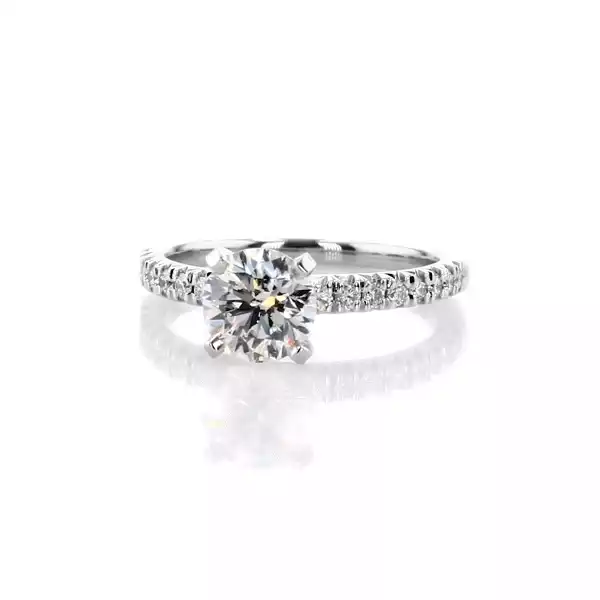 Build Your Own Ring | Blue Nile
Create a beautiful ring in just 3 steps: Choose from thousands of certified diamonds, pick your style from our large collection, and complete your ring (Plus free, insured shipping on every order).
Start Now!
We earn a commission if you click this link and make a purchase at no additional cost to you.
FAQ's About Jeulia Jewelry
What is artisanal jewelry?
A company with branding like Jeulia Jewelry is thought to be several things: custom made rather than mass-produced; made from ethically sourced material; made of a myriad of different, and often alternative materials, and most commonly sold in small markets. The core idea is that the jewelry was crafted by someone highly skilled and is truly unique. For this reason, artisanal jewelry also tends to be more expensive than a company like Jared, who has a bulk supply of diamonds.
What is Jeulia Jewelry made of?
Jeulia Jewelry uses 925 silver for many of its rings. The reason for this is likely to be able to provide a classic option while keeping products lower cost than if they were made with a material such as platinum and palladium.de a classic option while keeping products lower cost than if they were made with a material such as platinum and palladium.
What is a Jeulia stone?
Part of Jeulia Jewlrey's branding is the Jeulia Stone, which is that supposedly has been refined and produced to prove just as, or more durable than diamonds. Paramount to the branding of a Jeulia Stone is that its tied with the company's commitment to supporting a healthier environment and safer working conditions, in contrast to problematic mining methods.
How do you clean Jeulia Jewelry?
They recommend soaking rings in an ammonia solution with a ration of 3 (water):1, then brushing the ring gingerly with a mounting brush. You must rinse the ring in warm water and ensure all the solution is gone, and dry completely.
With sterling silver, though, you need to be especially careful and should consider some professional cleanings.
Question: Will Jeulia jewelry turn my hands green?
Answer: No, Jeulia jewelry accessories will not make your hands or neck or ears green because they don't use copper as a material when making their jewelry.
Question: Does Jeulia sells yellow gold and white gold jewelry?
Answer: No, Jeulia is a company that works with 925 silver, which sometimes might have a yellow color, but this is not gold in all cases.
Question: Does Jeulia sells real diamonds?
Answer: No, Jeulia is a jewelry company that doesn't sell real diamonds, but sells lab-grown gemstones in lots of colors which are more durable than diamonds when worn every day.