When looking to buy an antique wedding ring, the appeal is obvious – they are usually quite unique, as well as quite stylish. They are often one-of-a-kind, and, these days, you can buy one for a very reasonable price if you know where to look.
Sometimes, the knowledge that the ring you're wearing has been previously worn by someone who, perhaps, spent a lifetime in a loving relationship, is a great feeling.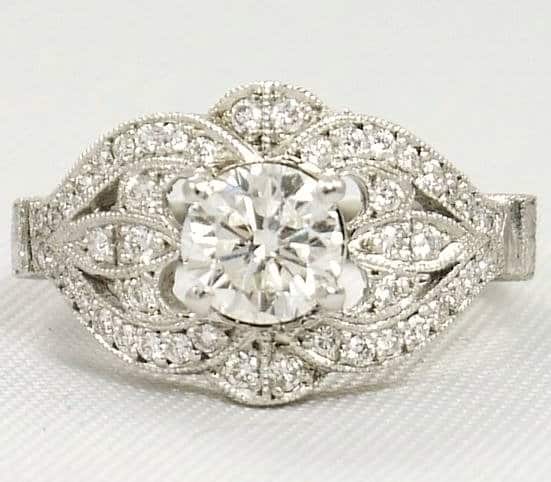 Many people believe that objects have their own soul, and we surely believe this as well. Hence, an antique wedding ring has a feeling that is perhaps indescribable, but very powerful.
Exclusive Winter Sale Offer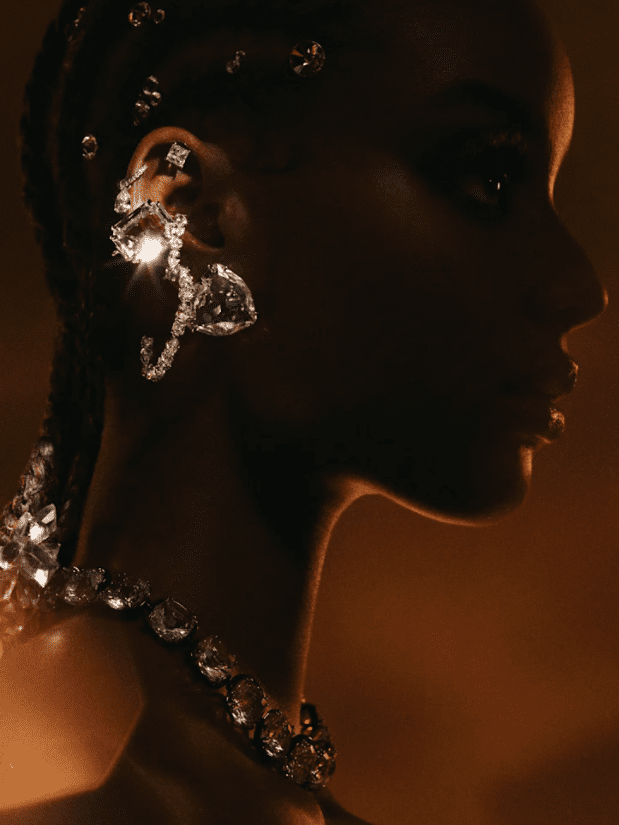 The Best Match: Swarovski + Love You Tomorrow
We partnered up with world-renowned brand Swarovski to bring you this EXCLUSIVE WINTER SALE: Get up to 40% OFF on select styles.
*Available from December 25th through January 30th. T&Cs Apply.
SHOP NOW
We earn a commission if you click this link and make a purchase at no additional cost to you.
Also, antique wedding rings were often crafted at a time in the past when the ring-maker took special pride in his work. No wonder antique rings are still in such high demand today!
We have put together a useful antique wedding guide below to help you find top quality, genuine antique wedding and engagement rings. In our guide you will discover information about the various design eras to which these rings are connected, such as Victorian, Edwardian, Georgian, Art Nouveau, Retro, and Art Deco rings.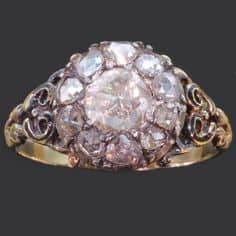 Here we will provide you with tips for shopping for your perfect ring that will help you become a well informed and discerning shopper. If you ever want to know something, you can always feel free to contact us via our email address at the bottom of the page.
---
Antique vs Vintage Wedding Rings: What Is The Difference?
Whereas an antique wedding ring is usually over fifty years old, a vintage wedding ring is simply a ring that has been made in recent time to represent a particular style, or era from the past. For example, you are looking for a signature diamond engagement ring from the Edwardian Era and time period.
And so, it is possible to pick up a vintage Art Deco ring, which was made more recently, but looks convincingly like it was made in that era. By contrast, an antique wedding ring must actually date back 50 years or more.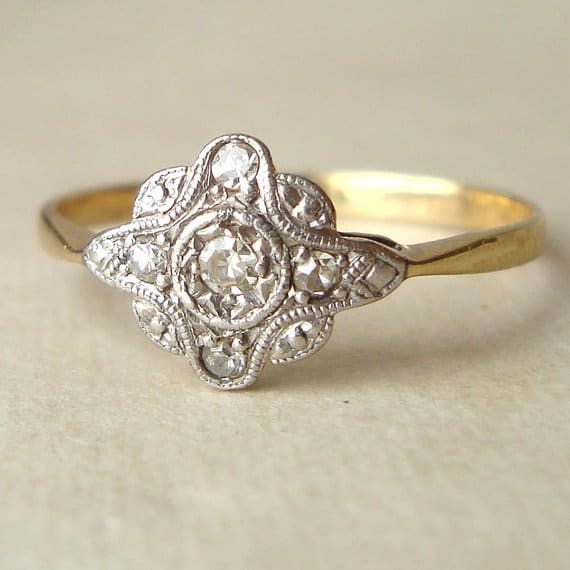 ---
Best Places to Buy Antique Wedding Rings
Where Do I Find An Antique Wedding Ring?
There are several ways to find an antique wedding ring, such as via internet retailers, or through estate sales, personal sellers, or specialized antique retailers. Sometimes you can even get lucky and find something you like at a pawn or thrift shop.
It really depends to what lengths you're willing to go. Some people will even go onto their local want ad website, and announce that they are searching for such a ring.
Of course, not all of these sources are going to be equal in terms of reliability, with certain methods of finding the perfect antique wedding ring being more credible than others, eg. the Craigslist method.
There are retailers, who actually have highly specialized businesses that focus solely on antique jewelry. These are among the most reliable sources you will find for purchasing an engagement or wedding ring. Reputation the first criteria you'll want to pay attention to when buying any ring, whether they are online or not.
One suggestion we'd make here is to call them if you can, or contact them via email. This way you can see who you are dealing with, and whether it seems like you are going to be dealing with a professional. Ask questions! You want to get the right ring for the right price, and the more information you can gather, the better.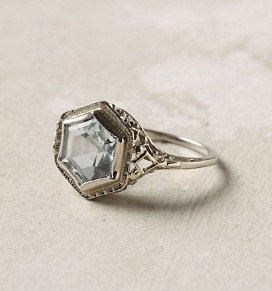 Here are 3 of the best resources you'll find online, who sell truly amazing antique wedding and engagement rings. We would fully recommend them to anyone interested in buying!
1. Turtle Dove
Turtle Love: This is one company who always has a number of breathtaking vintage, and genuine antique bands available. They carry a wide selection of the many different eras represented – usually from the 1940's and 1960's on up.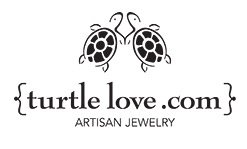 2. Brilliant Earth
Brilliant Earth: In recent years, Brilliant Earth has only grown their vintage and real antique wedding and engagement rings to include a variety of popular eras which buyers love – from Edwardian to Victorian, to Retro and Art Nouveau, they might just have exactly what you want!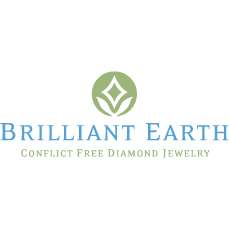 3. Adin Fine Antique Jewelry
Adin Fine Antique Jewelry: Here is another seller who has a great selection of both authentic antique rings, not to mention estate jewelry. You may find the odd rare ring that might never be found anywhere else! This is indeed part of the fun of shopping for antique rings. The Georgian and Victorian periods are well represented by Adin. Also, you should know that Adin does free ring sizing.

You may also want to seek out personal sellers and estate sales, often not found in the local want ads. You will need to go through other channels to find these individuals, and it certainly makes sense that finding and purchasing a one-of-a-kind antique ring is not going to be quick and easy!. These sellers usually provide paperwork which can authenticate the value and pedigree of the ring.
Appraisal, as we have mentioned elsewhere on this website, is a big deal when it comes to buying a ring, and it is particularly true with antiques. If you can get a ring appraised, then do so, and you will thank yourself later.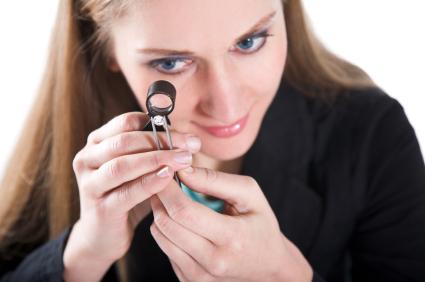 If you are looking mainly at buying a ring for its uniqueness, and you aren't caught up in its actual value, then yes, thrift stores are a fun place to look for rings that are unique in appearance, yet may not be "worth" so much.
That said, some of the rings you can find at thrift stores do qualify as "finds," because they are so different. Once in a while, some lucky customer finds a diamond in the rough!
Other Places to Check:
Best Place to Buy Vintage Wedding and Vintage Engagement Rings
If the STYLE is what you are after and don't necessarily need a true antique engagement ring, check out the following top vintage and Arte Deco suppliers:
James Allen is on of my FAVORITE online engagment ring retailers. They ALSO have a great selection of vintage rings at reasonable prices. James Allen stands out for their state-of-the-art 360 degree camera view, detailed graphics, and money back guarantees. Basically, it's one of the most trusted places online to shop for rings.
Helzberg is another longstanding name in the business and they also feature a significant vintage collection. Be sure to check them out!
ShaneCo has recently really stepped up their online game and they have a wide array of vintage styles, plus a seamless digital purchasing experience.
---
Antique Wedding and Engagement Ring Shopping Tips
Here are some things to keep in mind when it comes to shopping for antique rings:
Keep your eyes open for information about the ring you are looking for. If you can find out things like when it was made, or who owned it, this can be used to help authenticate the ring, if that is your goal.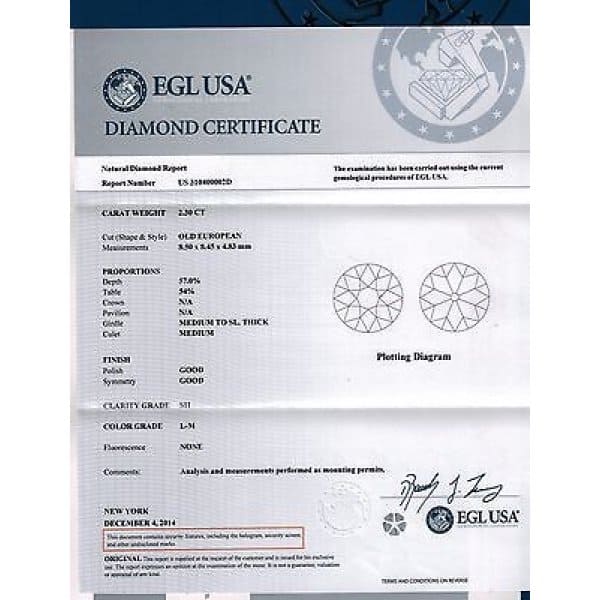 When a ring features a diamond or gemstone, the stone itself should have its own information to go along with the ring. Once again, in order to learn the true value of the stone, it's always promising to see things like the grade of the diamond.
These grades should be appraised by certified gemologists, and if you can get their info as well, all the better. This information is usually provided on paper, so that you have a document of it. Look at how authentic the certification looks as well. Anyone can write information on a piece of paper and attach it to a ring. Before you buy, make sure to investigate the information thoroughly.
Try to find an antique ring that comes with a minimum thirty day return policy. In this time, you can get the ring appraised by an independent gemologist so that you can compare it to any prior certification that comes with the ring.
Also, watch out for the sizing of the ring. Many antiques can't be properly resized, so if you find it doesn't fit properly, you'll want to be able to return it without any hassle.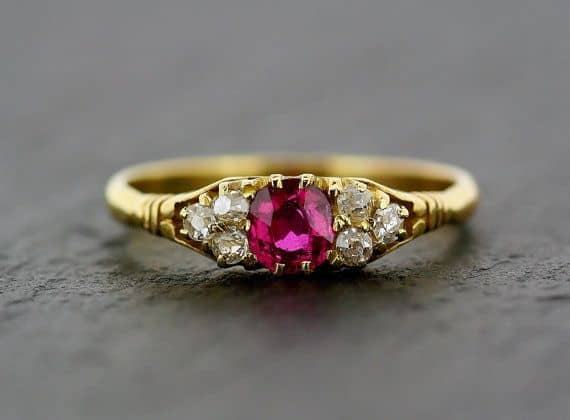 When shopping online, all of the above information applies. You'll want to learn as much as you can about the seller, find out about return policies, and look as deeply into their reputation as you can. Don't be shy – call them!
If the person you are buying from is an independent party, things can get complicated. If you meet up with them, make sure you are very clear about what you want, and even bring someone along so they can "witness" the transaction.
Don't be afraid to draw up your own contract before you buy the ring. If this person turns out to be a jerk, or they simply disappear, you'll want to have as much legal recourse as possible.
Admittedly, this isn't the most secure way to buy a ring, but sometimes this is how it happens. You find the perfect ring, but you don't know the seller and their reputation. Just be careful. Get phone numbers. Make things official. Get a receipt. Find out as much as you can about them before handing them any money.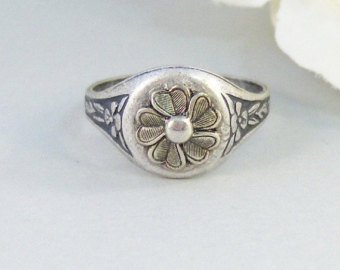 Remember that documented paperwork and the original receipts are always important to get, if you can. Some of these documents will drive up the price, especially if the ring is very old and has a history. Keeping track of all this information, for the seller, should be worth something, if you want the value passed on to you as buyer.
There are certain terms to watch for, such as "antique design ring", "antique style ring", and "antique reproduction ring". If there is a chance that your ring is not "real", you ought to know about it. If you are concerned that a ring is not an antique, watch out for little letters that are annotated on any paperwork.
You might find yourself saying, "What does this mean?" and the response might surprise you – "Oh that. That just means it's done in this style." Be aware that some sellers don't want to give all the information up front!
Further Reading