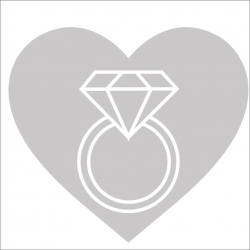 Latest posts by Love You Tomorrow Team
(see all)
Be YOU-nique
Do you dare to be different? Are you the kind of guy, or gal, that marches to the beat of your own drum? We like that about you and imagine that a ho-hum platinum and diamond pairing won't fit the bill for your ideal wedding band.
Unique Country Wedding Rings – Find Yours!
The jewelry industry has heard your cries and responded with an assortment of beautiful and unique bands, stones and designs. We know we love the original qualities of the features listed below, and we hope you do too: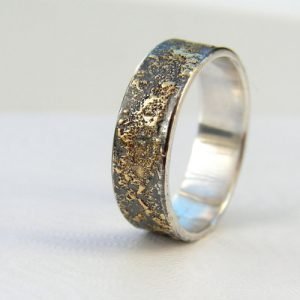 Stone
Diamond – if you like to step out of the box but aren't willing to forego the traditionalism of a diamond ring, don't you fret. While the color often associated with diamonds is clear, diamonds actually come in a variety of equally stunning hues. The color of a diamond is result of the stones chemical impurities or defects in the stones lattice and can range from yellow to green, pink to red, and white to black. A colored diamond can save you money or it can mean a much more costly purchase. The value of a colored diamond will depend on the rarity of its imperfection; a yellow or white diamond will save you hundreds of dollars, while a blue diamond will run you extra thousands.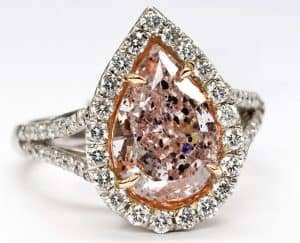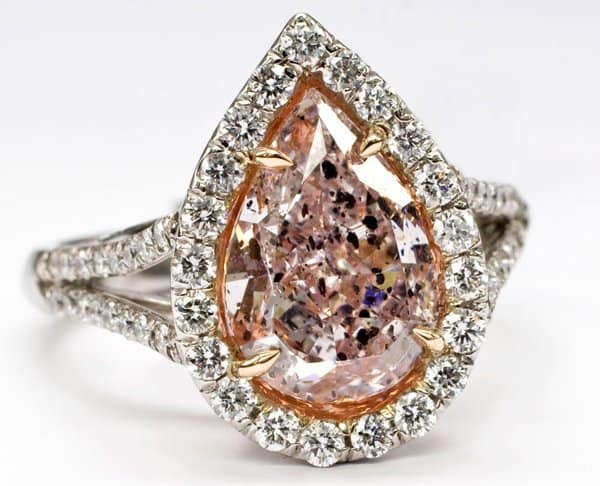 Diamonds also come in a variety of cuts, the most traditional being the princess, square and oval. Opting for a less popular cut on your diamond might result in the unique look for which you thrive. A few equally gorgeous and unique cuts that might jump start your planning are the heart cut, the lily cut and the grace cut.
No Diamond – If the thought of a diamond rings causes you to shudder, you're not doomed. There are numerous alternatives to diamonds, none of which sacrifice elegance or durability. You can choose to embellish your wedding ring with your significant others birthstone, a gemstone of your preference, a lightweight pearl, or heck, even a tooth. The point here is that your choices are unlimited and can be designed to fit your personal preferences – you don't have to limit yourself to anything less than perfect.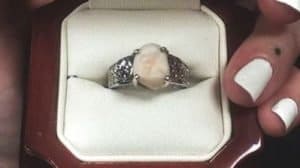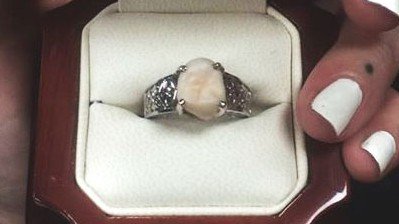 Band
It should come as no surprise that there are numerous materials with which you can have your ring made – this will depend on preference, job title, budget and allergies. But your individualism demands more, do you have other options? Yes, yes you do!
Color – Many metals afford the wearer the luxury of color alterations – titanium, for example, can be manipulated to any color of choice. While golds and platinum don't generally offer the same luxury, there are still personalized options that can remedy the hunger for something different. Gold, for example, can be purchased in rose gold and green gold. Rose gold is the natural result of intensifying the the gold alloy in gold while decreasing the silver alloy – the result is a light pink hue that is as beautiful as it is natural. Green gold is more parts unique but less parts natural – that is, the subtle green hue is achieved by adding zinc or nickel into the mixture.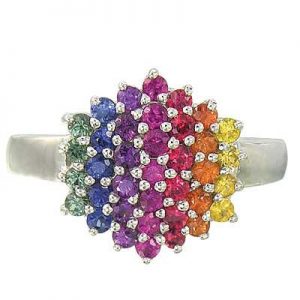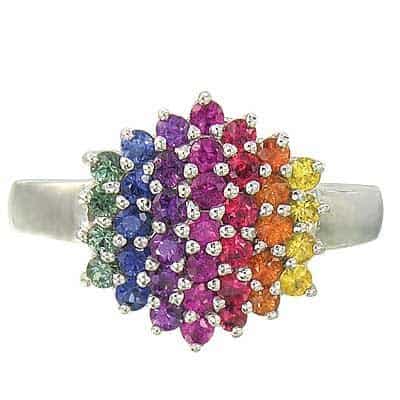 Design – A truly unique wedding ring can also be achieved through the way the ring is designed. Ring designers are constantly coming up with original designs to set themselves apart from their competition.
Spinner rings, or Tibetan worry rings, are an example of a unique design. Spinner rings are the outcome of a thin ring overlapping a broad ring that trims the borders without being welded down – the outcome of this design is the ability of the thin ring to spin freely while the broad ring remains in position. The thin inner ring is often customizable, allowing for another layer of creativity.
Knife edge rings are another unique band design. While most wedding bands only seam at the sides, a knife edge ring has a third seam at the top. This seam can be sharp or dulled, depending on preference, and adds a delicate uniqueness to the overall appearance of the ring.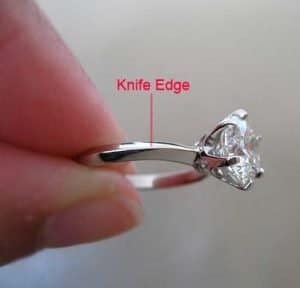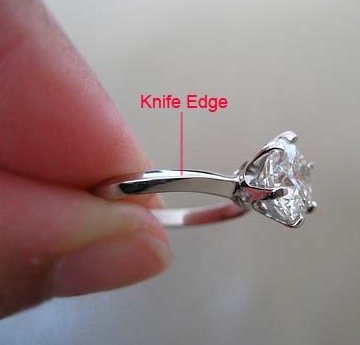 A modern couple might find their unique touch in a tension set ring. A tension set ring holds the desired stone in place through the tension of the band rather than prongs or metal baskets. Tension sets are extraordinary in that they make the stone appear as though it is floating within a cut in the band resulting in an ideal, truly one-of-a-kind, choice for the minimalist couple.
Other
For a rustic touch to your unique ring, you might be interested in a 'hammered ring'. Hammered rings are reminiscent of the labor originally used to craft wedding bands. Though intentionally flawed, hammered rings add a rustic-chic type of elegance to the remainder of the band. These rings are perfect for the unique couple that works with their hands because the design easily hides scuffs and scratches to the metal used in creating the band.
While Turkish Puzzle Rings are just now starting to make an appearance in the United States, they have been popular in European countries for years. A Turkish Puzzle ring is the result of eight thin interwoven rings creating one intricately designed product that can be taken apart and put together at heart's desire – who else can say they can, literally, take their wedding ring apart?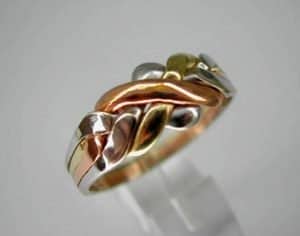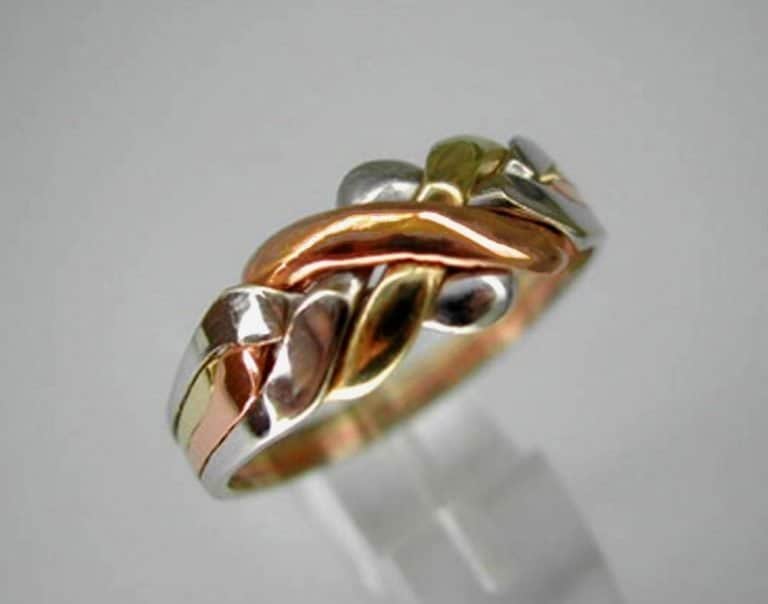 Unique Country Wedding Rings – Final Thoughts
Though there may be hundreds of options available to make your ring reflect your individualism, there may also be thousands of reasons you don't like any of them. Guess what? That's okay. In the event that you are unable to find a ring that makes you scream, 'mine!', many jeweler sand designers offer their customers the option to design their own rings.

What makes your ring unique? Post pictures of, and comments on, your very own unique rings in the section below.