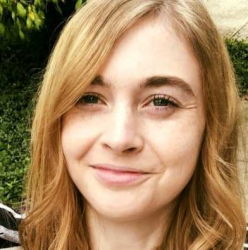 Latest posts by Erin Jamieson
(see all)
Whether it's for an engagement ring or cocktail ring, selecting a birthstone ring just has a different feel to it. And October birthstone rings offer many gorgeous ideas, from enchanting opals to romantic pink tourmaline.
Birthstone rings can be meaningful in more ways than one. For British singer Stacey Solomon, that's especially true. After recently giving birth to her daughter, Rose Opal Esme Solomon Swash, she revealed the meaning behind the name— and her stunning engagement ring.
Her daughter's middle name reflects her birthstone– one little Rose and mom Stacey share. The same October birthstone is also featured on Stacey's engagement ring. The unique engagement ring consists of two exquisite Australian opals.
Of course, those opals represent her October birth year, but the types of opals are meaningful as well. Stacey met now-husband Joe Swash in Australia. It just goes to show how meaningful touches can truly take an engagement ring from classically beautiful to unforgettable.
But before you head out and buy an October birthstone ring for any reason, there are some things you need to know. I'll guide you through the pros and cons of the two most common October birthstones and tell you how to select the best ring possible. I'll finish up with my picks for some of the most beautiful October birthstones rings you can buy.
What are the October birthstones?
Many don't realize that the majority of months have more than one birthstone, and that's the case for October. The widely accepted October birthstones in the United States are opal and tourmaline (typically pink tourmaline).
Why are there two birthstones for October?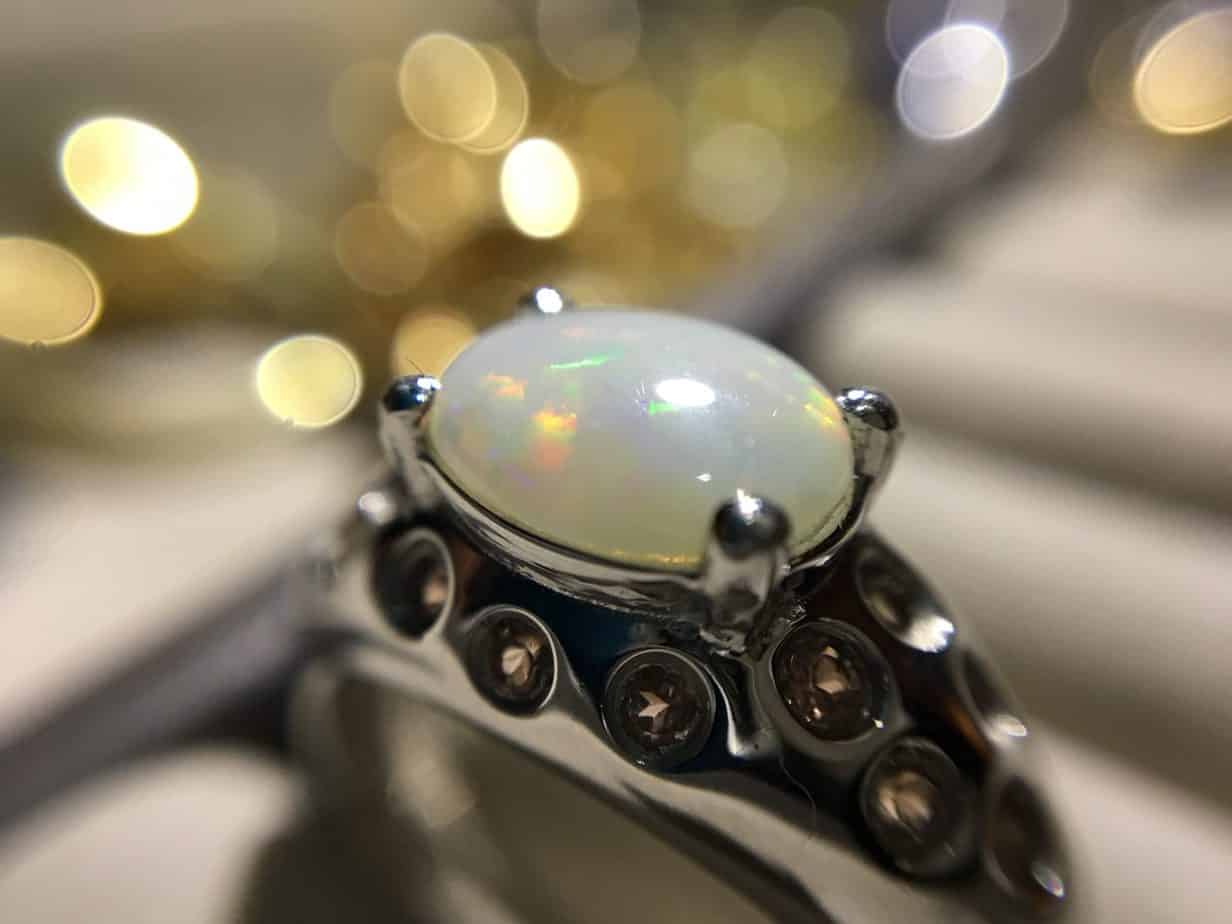 Opal is the original birthstone for October, but an additional birthstone was later adopted like so many other months. There are some theories as to why this is. For one, many lamented that opal is not a durable gemstone. Others claimed it was especially feminine and they simply wanted another option. Eventually, pink tourmaline was introduced as a second birthstone for October.
What colors are the October birthstones?
The two birthstones for October are enchanting, with romantic touches to their hues. In many easy, these hues radiate the colorful variety of autumn. I'll go into more detail about selecting the finest quality October birthstones in a moment, but here's a general overview concerning the colors.
Pink Tourmaline
Pink tourmaline ranges from soft, blush pink to deeper reddish-pink and hot pink. Intense pink has sometimes been mistaken for rubies, but they don't have the same rich appearance. With the range of light pink to hot pink, there are also some variations for tricolors and bicolors for a unique touch.
Opal
Opal is not one color but many colors. The wide range of colors makes for an enchanting hue and strikes a sense of creativity. White opals are the most common, followed by black opals and the rarest, fire opals. These are the base colors, but the true colors are based upon the myriad of colors that show when light hits the stone. That play with color can feature any hues of the rainbow, with red being the rarest color to sparkle when light hits.
What is opal?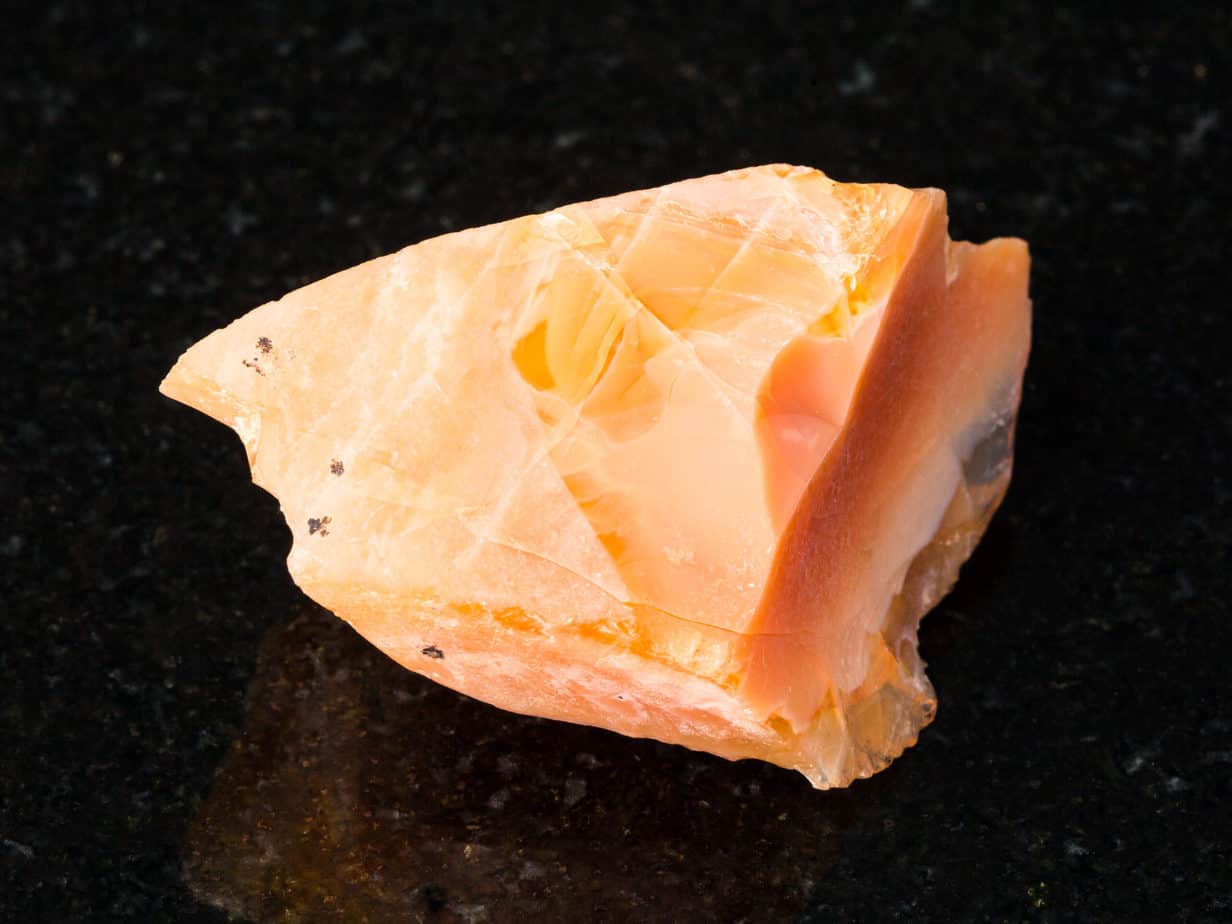 First, I want to discuss opal in detail. Opal is a form of silica and a very common stone. Opals have a refractive index of 1.37 to 1.47, compared with a 2.65 of moissanite, 2.41 for diamonds, 1.76 for rubies, and 1.56 for emeralds; this means it's not a dull stone but has more subdued plays with light. Affordable and enchanting with its array of colors, there are certainly both pros and cons when choosing this October birthstone.
What do opals symbolize?
Opals have long been a symbol of passion, romance, and attraction. The dazzling play with colors is said to be alluring and heighten emotions. At the same time, some associate wearing opals with a sign of loyalty to a romantic partner.
How can you tell a good quality opal?
The greatest quality factor is the colors exhibited by interlocking spheres. White opal, the most popular, ranges from translucent to milky white. The color dispersion is important: the more even distribution of color, the higher the quality. Low-quality opals have patches of color, and more are more spotty in appearance. While black opal is the most valuable, it's not inherently higher in quality.
Opal Grading
Opals are also classified formally by grade. These grade categories include AAA (nearly perfect, even distribution with a clean-cut and fine polish); AA (semi-clean, well cut and polished and suited for wear), and A (reasonably clean with some noteworthy variations). I'd stick with AAA or AA if possible.
Opal Cut
You'll also want to consider an opal cut. Oval, cushion and cabochon cuts are the most desirable, as well as round cuts. You want a rounder cut to showcase a larger surface area. Too deep cuts can diminish the play with light and sparkle. Cabochon is especially preferred, as it displays the full spectrum of opal colors.
Can you wear an opal every day?
While opal is a gorgeous gemstone at its finest quality, it may be more suited for an occasional cocktail ring vs. an engagement ring. Opals have Mohs hardness ratings of around 5.5 to 6 out of 10, meaning they can easily scratch. However, they are stable stones, meaning they shouldn't easily crack. Water can cause build-up and result in a cloudier appearance. If you do wear an opal ring daily, know it may need to be worn with special care and require more upkeep.
I'd remove it for any physical activity, cleaning, swimming, and sports. You may need to replace your opal stone one day, but it's also true that opals are more affordable than many other birthstones.
What kind of stone is Tourmaline?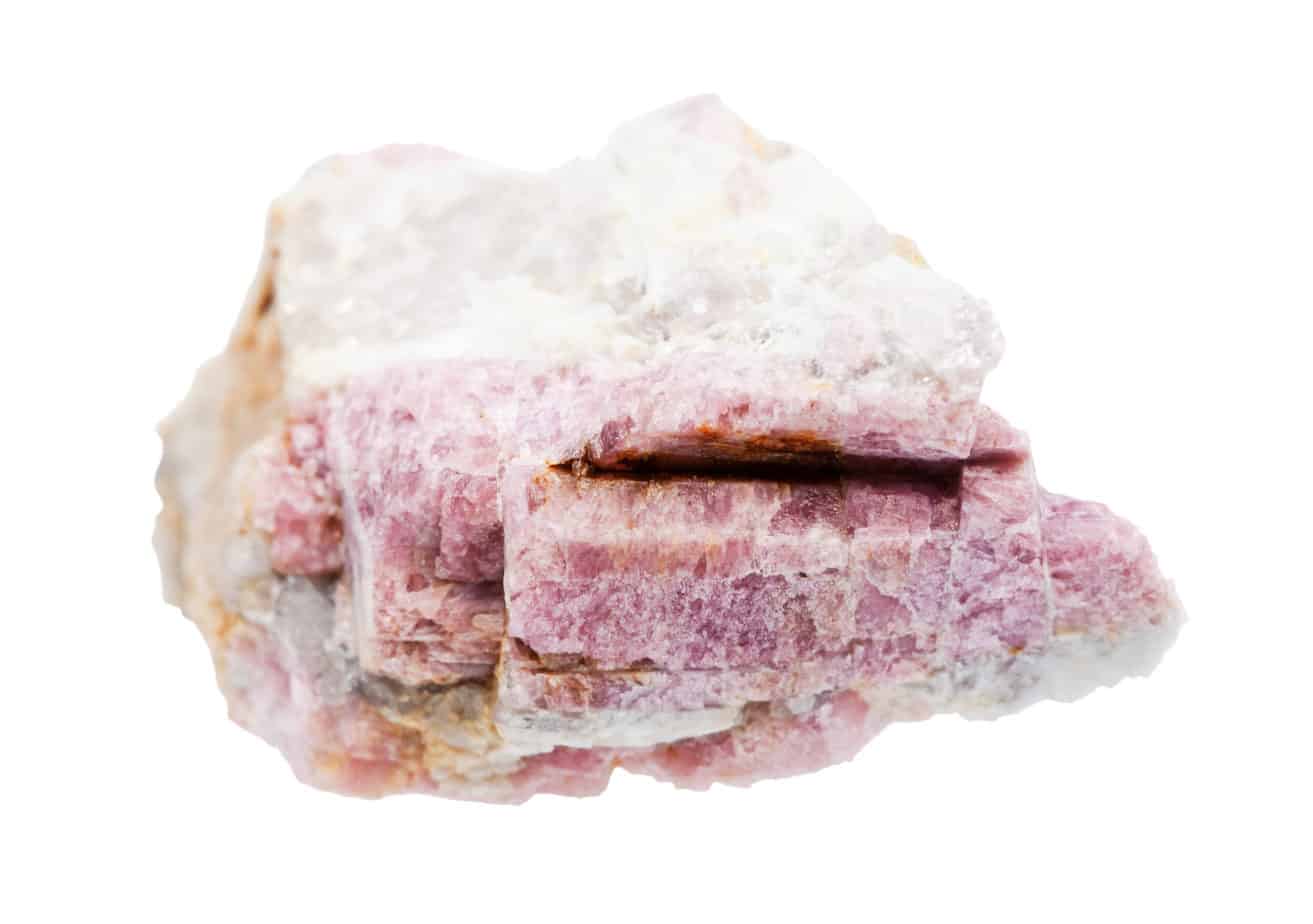 Tourmaline is a form of cyclosilicate, with a trigonal crystal formation and a refractive index of 1.6, making its play with light somewhere in between an emerald and a ruby. Pink Tourmaline, the birthstone for October, offers a unique hue and has an attractive quality to it that is appealing as a cocktail ring or anniversary gift– though it could even suit someone looking for a unique engagement ring.
What does pink tourmaline symbolize?
Tourmaline, in general, is associated with good fortune, protection, and emotional grounding. Pink tourmaline, meanwhile, is connected to wisdom, compassion, friendship, everlasting and unconditional love, and open hearts. As such, pink tourmaline is a meaningful and rich gemstone that can make for a truly unique ring.
Is tourmaline good for everyday wear?
Tourmaline is comparatively more durable than opal if you look at both October birthstones. On the Mohs hardness scale, tourmaline has a hardness rating of 7 to 7.5, so it can scratch with everyday wear– and is decently softer than moissanite and diamonds– but it will scratch less easily than opals. It's considered suited for everyday wear, as long as you're careful. The downside is that it can be brittle, meaning it can break if dropped.
What is the best pink tourmaline?

From light pink to hot pink to watermelon, pink tourmaline comes in many hues. To find the highest quality pink tourmaline, you want to pay attention to color grading and clarity. Eye clean will be more desirable than those with visible inclusions. You may see official GIA gradings as well.
Pink Tourmaline Grading
Heirloom (AAAA) indicates the top 1 percent of pink tourmaline, which feature a rich pink hue with a clean eye surface. Best (AAA) represents the top 10 percent and features a medium pink hue. Better (AA) is the lowest quality I recommend and showcases the top 33 percent, with a medium pink hue and minor inclusions.
Pink Tourmaline Cut
For the cut, I recommend oval, round, emerald, and a trillion fancy shapes (pear, heart, and marquise). Tourmaline is a versatile gemstone and can be cut in many ways. Rounder shapes will appear larger, but fancy shapes offer a vintage-inspired look.
How do I choose a gemstone ring?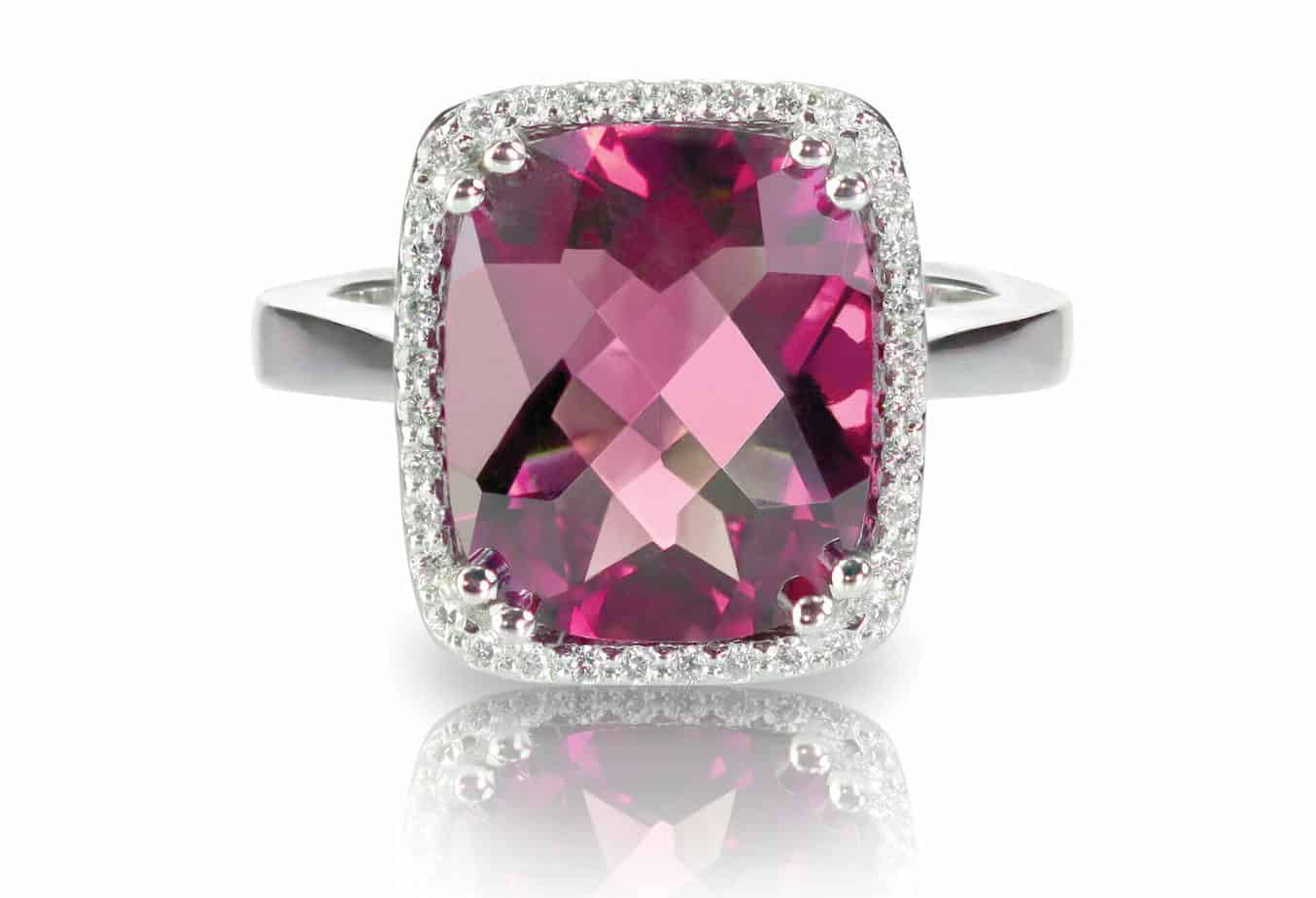 After you've selected a high-quality stone, you also want to be mindful of the ring's construction and ensure you're buying from a reputable seller. By doing so, you make sure that your ring will last longer and you will be able to enjoy it to its full potential.
What type of metal is best for rings?
For a cocktail or engagement ring, the key is to purchase a metal that won't tarnish. Gold-plated is a bad investment, as most will peel, tarnish or wear off in three years or less. Sterling silver can tarnish, as can copper and other base metals. I recommend opting for anywhere from 10K to 18K gold, platinum, palladium, or stainless steel.
Stainless steel is hard to find but durable, lightweight, and affordable. Platinum is durable and beautiful but pricey. Of your gold options, the lower the carat, the less luster but, the harder the material. 14K and 18K gold tend to be the most popular for birthstone rings, as it's a nice balance of shine and durability.
Where do I buy October birthstone rings?
Opal and pink tourmaline are not as popular as some fine gemstones amongst fine jewelers, but I recommend you buy from a fine jeweler. The Angara is an excellent choice, with high standards for sourcing, plenty of options for customization, and a beautiful collection for both opal and pink tourmaline rings. Helzberg Diamonds and Brilliant Earth also have a few options.
No matter what you do, make sure you're buying a genuine gemstone of a reputable quality. Third-party sellers can be riskier in this regard.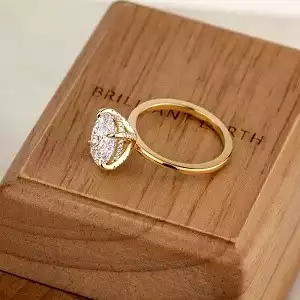 Planning a Proposal?
Make that proposal happen! Get started designing and create an engagement ring as unique as the wearer. To help pull off the perfect engagement, head over to Brilliant Earth's proposal guide.
Check Prices
We earn a commission if you click this link and make a purchase at no additional cost to you.
October Birthstone Rings: My Picks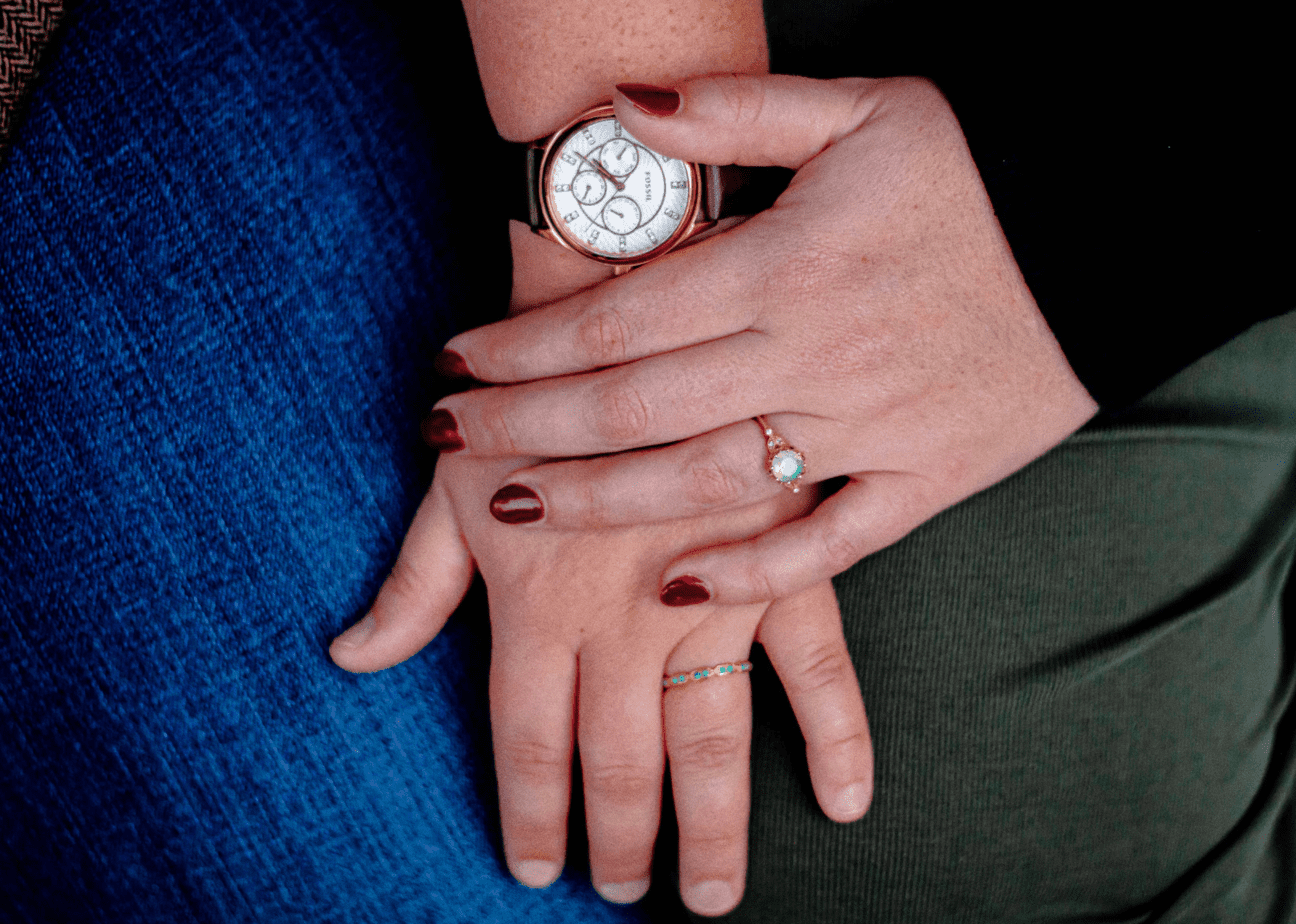 Here are my picks for some of the most exquisite, high-quality October birthstone rings. All of these rings are made with durable, precious materials and feature beautiful opal or pink tourmaline stones. I've been careful to only select from jewelers with a reputation of excellence and included contemporary, classic, and vintage-inspired styles.
Note that many of my options will mention "good to heirloom quality." For Angara especially, these terms are used to indicate AA to AAAA quality opal and pink tourmaline. Of course, always check the description of the ring to ensure that a company is using these terms in correlation with a quality rating.
Opal Birthstone Rings
Keep these opal rings stunning by treating them with care. Gently wash with warm water and use a soft toothbrush to clean crevices. Opals are beautiful at their best, with the ability to showcase a vast array of hues. I've focused on white opals– the most popular and common for rings–, but each pick is slightly different, featuring exquisite cuts and alluring styles complemented with precious metals.
Oval Solitaire Opal Cocktail Ring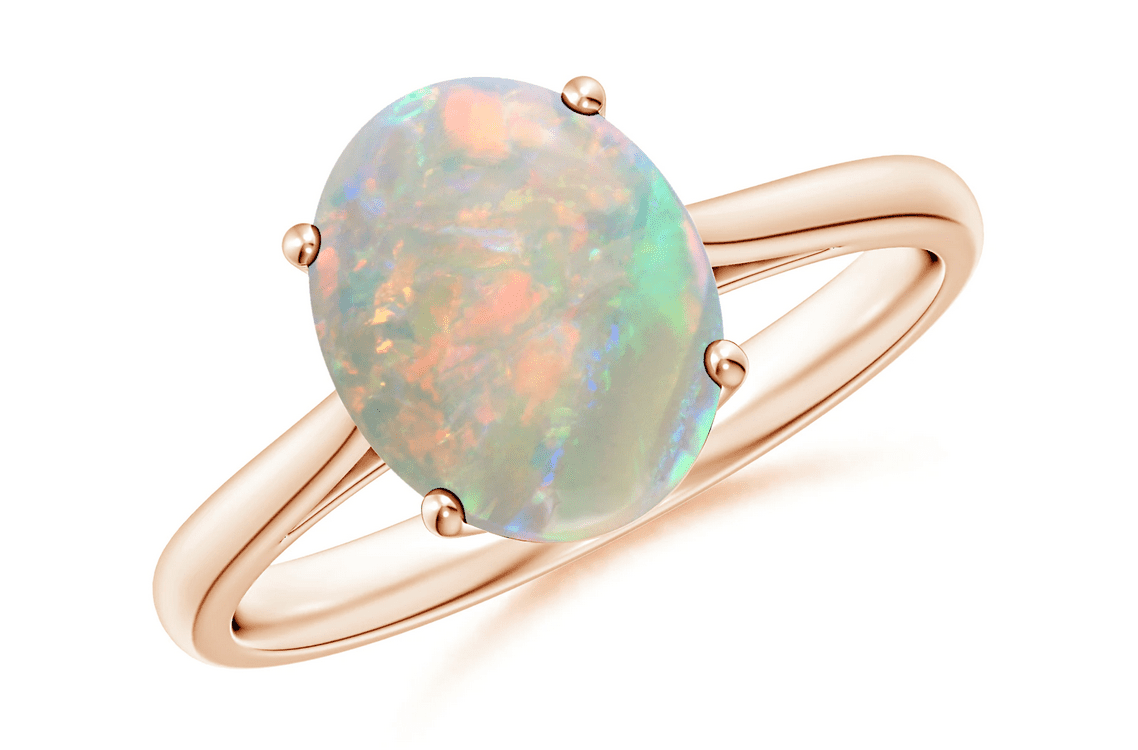 This beautiful ring is modern, simple, and clean. A polished band (14K white/ rose /yellow gold or platinum) sets the backdrop for a dramatic oval center stone. The classic four-prong setting showcases a vast array of hues. Select from good to heirloom quality and 0.80 to 1.45 carats. Priced from $469 to $1,322; Buy Here.
Lab-Created Opal Solitaire Ring in 10K Gold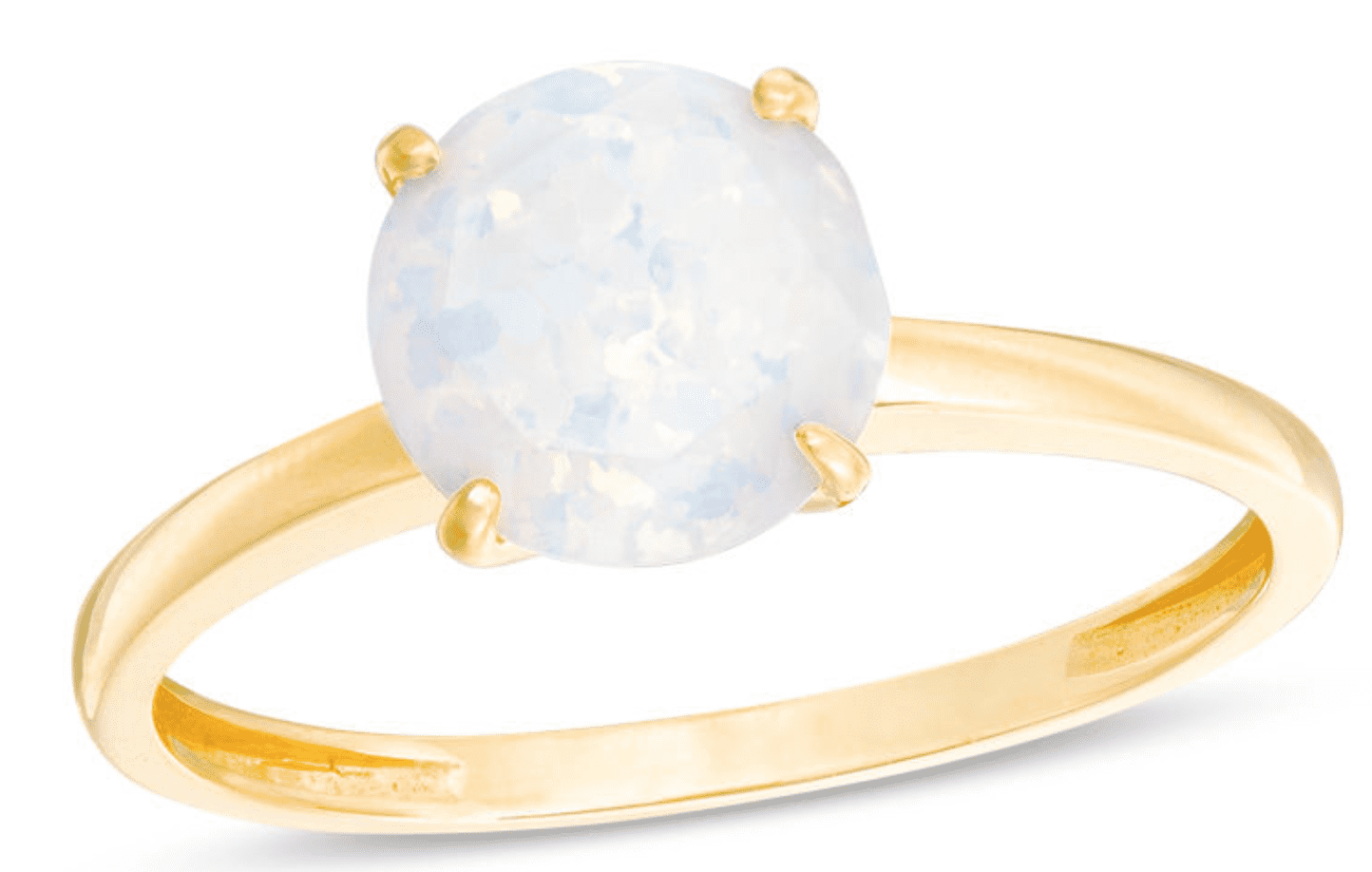 Zales has several opal ring styles, but this is one of the few crafted with gold. 10K yellow gold is a bit duller but more affordable and easier to care for than higher gold purities. The iridescent oval opal features a cabochon cut to optimize color in a more budget-friendly option. While not my favorite pick, it fits the bill for a ring that won't drain your wallet. Priced at $229; Buy Here.
Solitaire Oval Opal Criss Cross Ring with Diamonds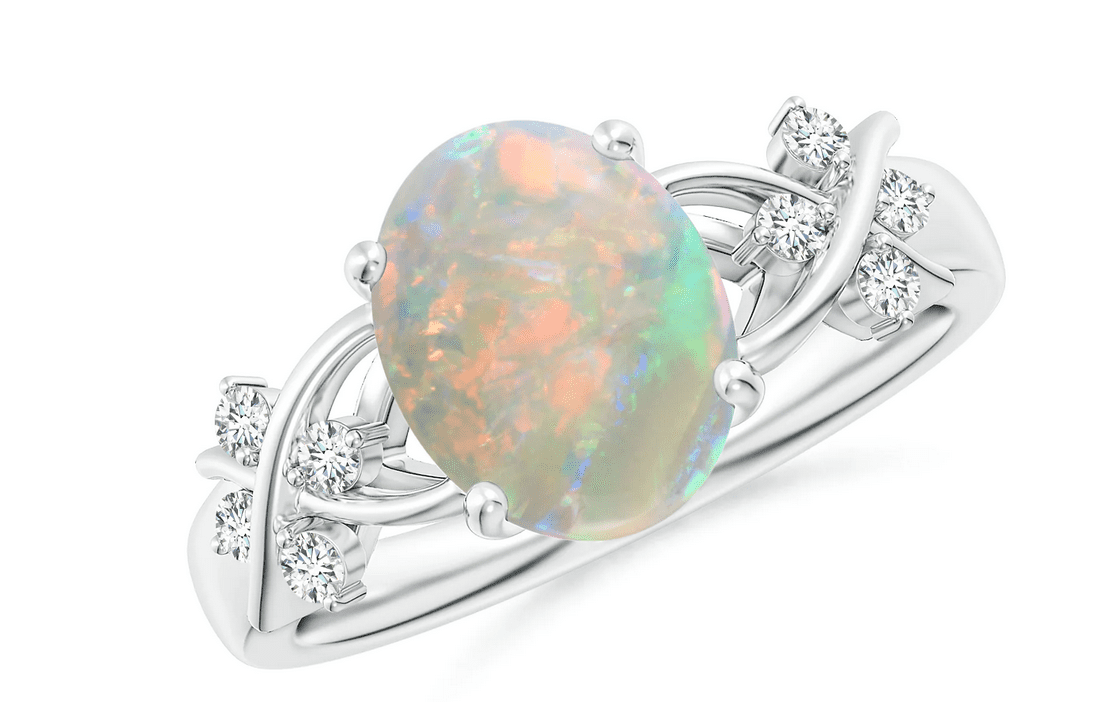 This is possibly one of the most stunning opals rings on the market right now. This gorgeous ring captivates with a dazzling criss-cross band, accented with round, nearly colorless diamonds. A natural oval opal plays with color alongside the diamonds for an array of hues. Available in 14K white, yellow, or rose gold as well as platinum, select from good to heirloom quality and 0.88 carats to 1.62 carats. Priced from $665 to $2,051. Buy Here.
Double Claw-Set Oval Opal Halo Ring with Diamonds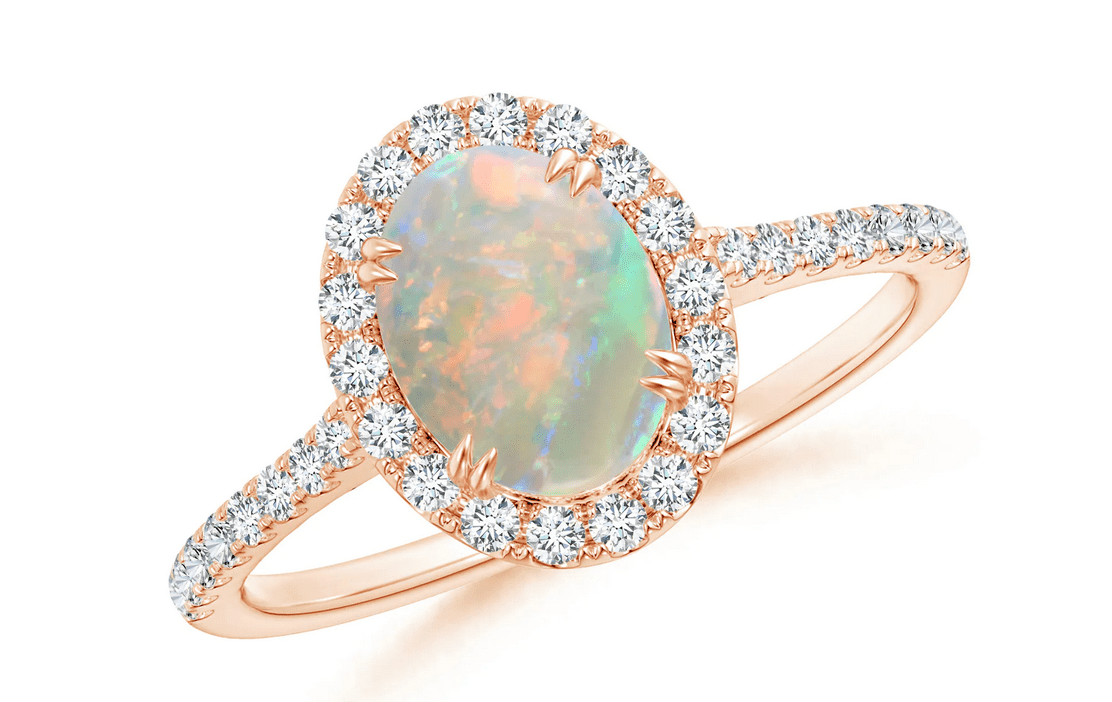 Halo-style rings are timeless. Ideal for optimizing the illusion of a larger stone and more sparkle, this ring is crafted in your choice of 14K rose, yellow or white gold, as well as platinum. A halo of sparkling round diamonds surrounds an oval opal, secured with a double claw setting. Select from good to heirloom quality and 1.14 carats to 2.08 carats. Priced from $746 to $2,501; Buy Here.
Pink Tourmaline Birthstone Rings
Pink tourmaline stuns at its best, with blush to Fuschia and deep pink hues. Angara is my go-to for this October birthstone, but you can also find a few options from Brilliant Earth that I love just as much– they just aren't always available. When you're not wearing your ring, store it carefully in the soft cloth where it can't be scratched by other gemstones. Avoid exposure to high heat and clean gently with warm, soapy water.
Rae Pink Tourmaline Ring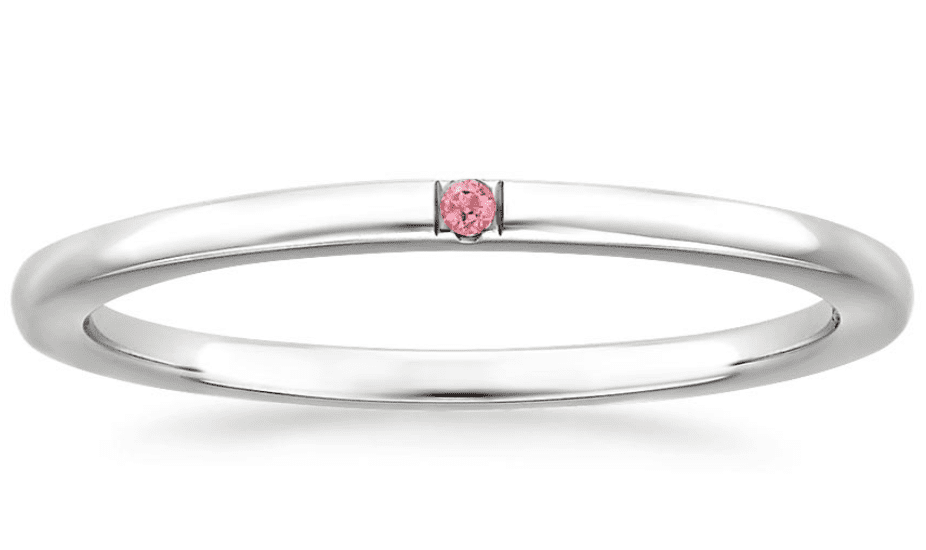 Sometimes subtle is beautiful. A sleek, spend band with clean lines is accented with a medium pink, eye-clean, petite round tourmaline stone. This ring is at once simple and versatile and crafted with care. Available in your choice of 18K yellow gold, rose gold, or white gold as well as platinum and priced from $650 to $850; Buy Here.
Thin Shank Cushion Cut Pink Tourmaline Ring With Diamond Accents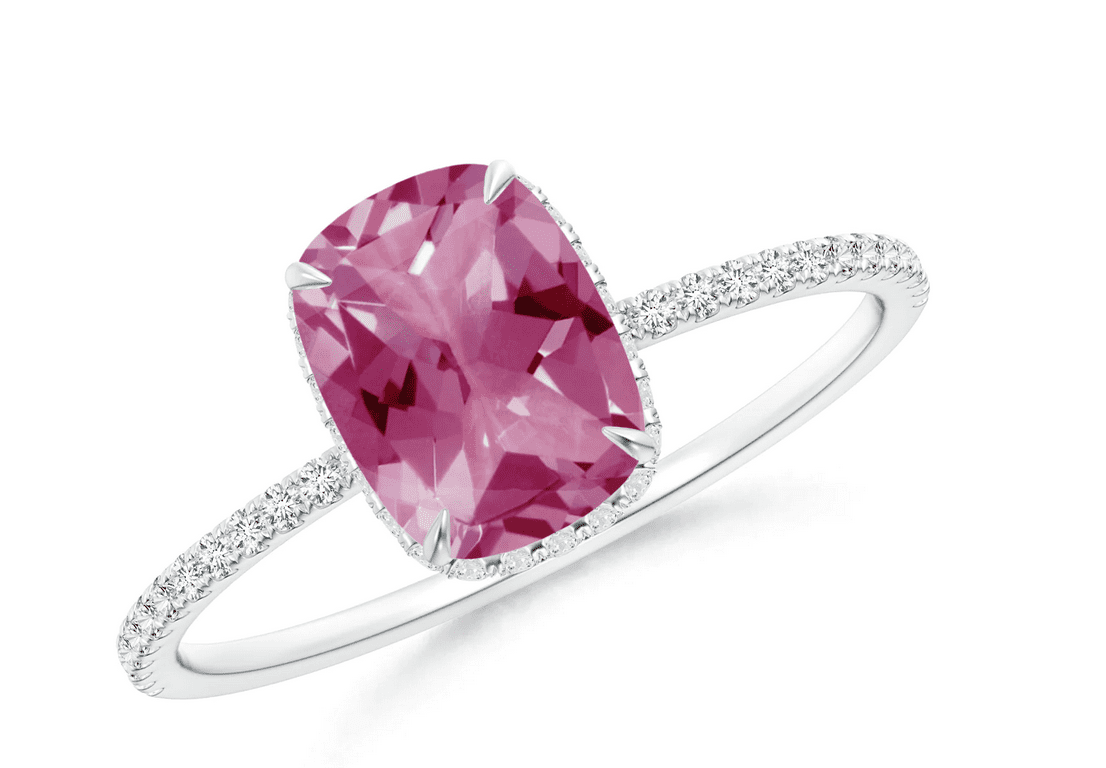 This ring is the number bestselling pink tourmaline ring from Angara. A cushion-cut pink tourmaline stone enchants in a claw prong setting. Sixty round accent diamonds sparkle on the modern shank and bring out the elegant hues of a medium pink stone. Available in 14K white, yellow, or rose gold. Opt for good heirloom quality for your center stone and 0.92 to 1.70 carats. Priced from $575 to $2,222; Buy Here.
Round Pink Tourmaline Halo Ring with Diamond Accents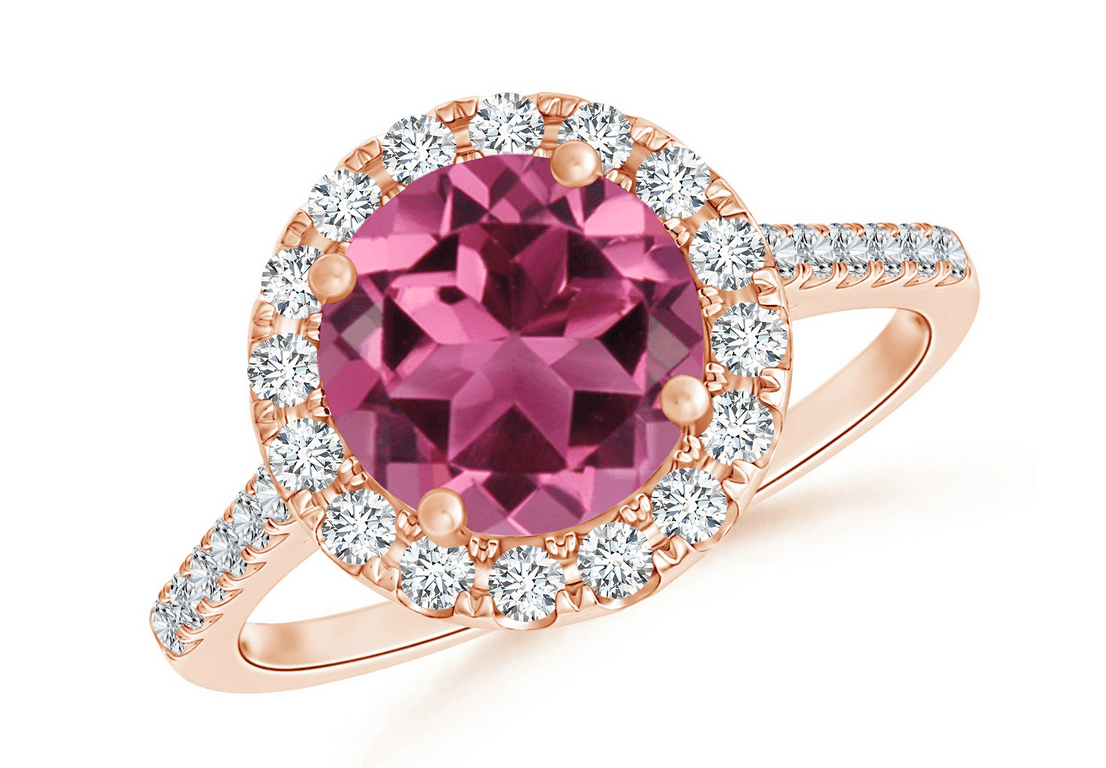 This alluring pink tourmaline ring is sure to make an impression. A round pink tourmaline stone is secured in a classic prong setting and hugged by a halo of a sparkling diamond. Even the sleek shoulders are accented with diamonds. This glamorous pink tourmaline ring is crafted in 14K rose, yellow or white gold, and platinum. Choose from good to heirloom quality pink tourmaline and from 0.59 to 2.17 carats. Priced from $620 to $3,590; Buy Here.
Tapered Shank Pink Tourmaline Solitaire Ring with Diamond Accents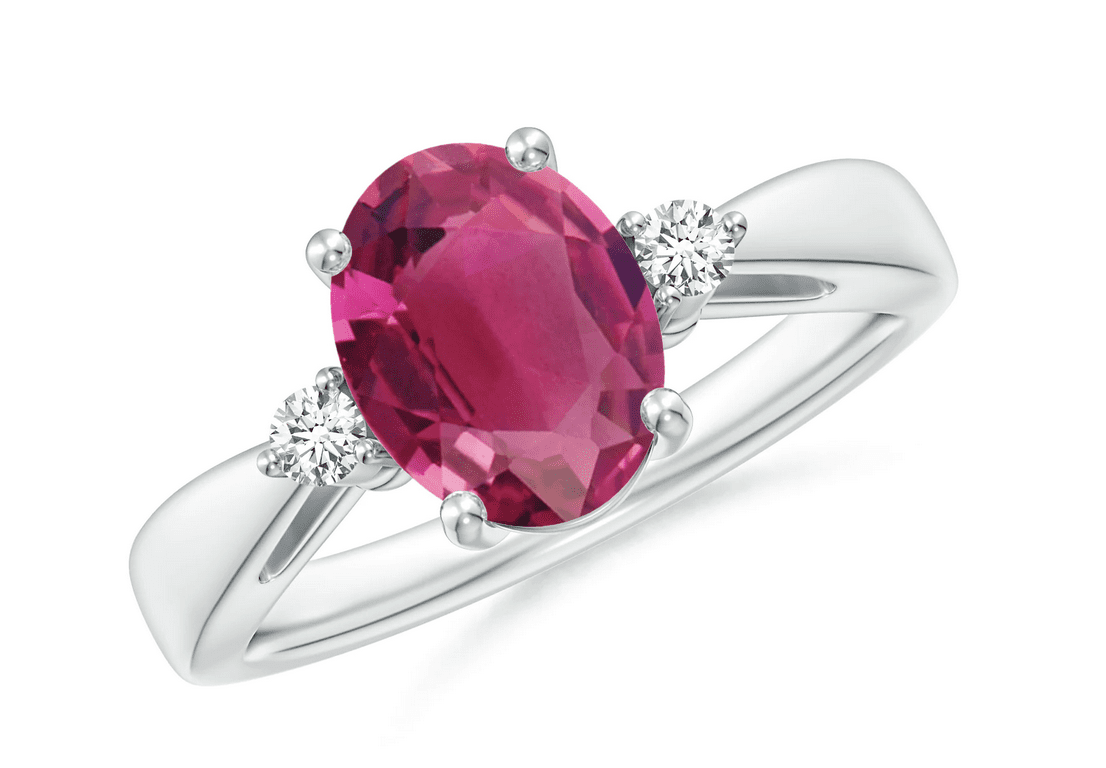 This ring is at once modern, sleek, and elegant. The solitaire style draws attention to an oval pink tourmaline with a unique tapered band. Just a touch of modern sparkle is added with round diamonds flanking either side of the center stone. Available in 14K white, yellow, or rose gold as well as platinum and your choice of good to heirloom quality. From 0.48 to 1.92 carats and priced from $854 to $2,510; Buy Here.
Frequently Asked Questions
Question: Should you wear your birthstone?
Answer: Whether or not you should wear your birthstone is up to you. Many months have more than one birthstone, so be sure to explore to see if there's a good fit for you. Some birthstones are more durable than others, which should also factor into how often you wear them. Wearing one's birthstone is associated with healing and relaxation.
Question: What is the luckiest birthstone?
Answer: Opal and emeralds, both birthstones, are associated with good fortune. Opal is considered the luckiest and some believe it to have magical properties. It turns out that October is a lucky month for birthstones, as tourmaline is also associated with good luck.
Question: What is the rarest birthstone?
Answer: The July birthstone– the ruby– is the rarest and most valuable gemstone. Diamonds, the birthstone for April, are close behind. Of course, how rare a diamond is vs. a ruby depends upon the quality. These two are also the most valuable birthstones.
Final Thoughts & Buying Tips
Both opal and pink tourmaline rings are beautiful and unique. These October birthstones will set you apart from most rings on the market. I recommend wearing an opal ring as a cocktail ring. If you wear pink tourmaline as an engagement ring, just wear it carefully– it's suitable for daily use, but also not as hard as some other gemstones.
Still, looking for more pink tourmaline rings? The Angara Pink Tourmaline Ring Collection offers many more exquisite contemporary and glamorous options, all crafted with precious metals and using fine-quality gemstones.
In search of fire opal rings? Click Here or Here for beautiful modern and floral-inspired fire opal cocktail rings, crafted in 14K gold or platinum.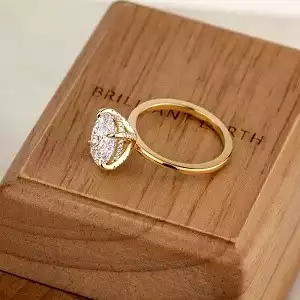 Planning a Proposal?
Make that proposal happen! Get started designing and create an engagement ring as unique as the wearer. To help pull off the perfect engagement, head over to Brilliant Earth's proposal guide.
Check Prices
We earn a commission if you click this link and make a purchase at no additional cost to you.
Looking for more interesting readings? Check out: