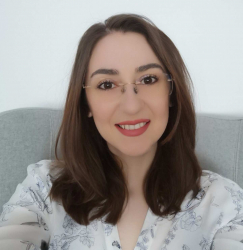 Latest posts by Alexandra Gavrilescu
(see all)
Helzberg Diamonds could be a good place to look for an engagement ring or any other piece of jewelry.
They work on a family ethos while their brand is based on values like love, family, and intimacy. Still, we're not talking about a family-owned business anymore since the company was sold and became widely spread across the country.
Although Helzberg started a bit slow, it has become an iconic jewelry brand. For that reason, I've decided to offer you this review in which I discuss different aspects like the company's history, its main product categories, and more.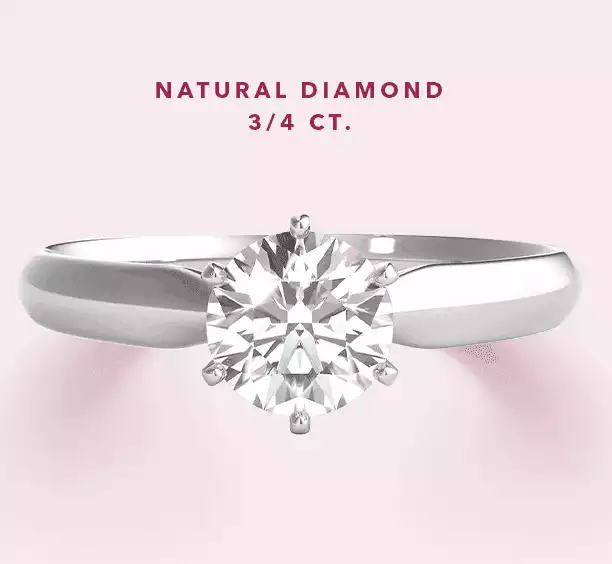 The company has been on the market, in the diamonds industry, for more than a century. Helzberg Diamonds was founded 102 years ago so they have a long history of making women happy by embellishing them with jewelry. The name of the company comes from its founder, Morris Helzberg, who apparently was a true gentleman. Unfortunately, he got very sick so his son, although young, had to take over and be in charge.
In fact, this used to be a family-owned company because Helzberg's son formed and trained his son and so on. During this entire time, Helzberg Diamonds remained within the family. Nevertheless, in 1995, the owner (Barnett Helzberg Jr.) decided to sell the company which was later bought by one of Warren Buffet's ownerships.
Today, Beryl Raff is the company's CEO. The chain has known a huge expansion. It now has hundreds of stores all across the United States. Some of the brand's most popular items include diamond rings, Helzberg Diamonds, gemstone products, and personalized rings.
Product Categories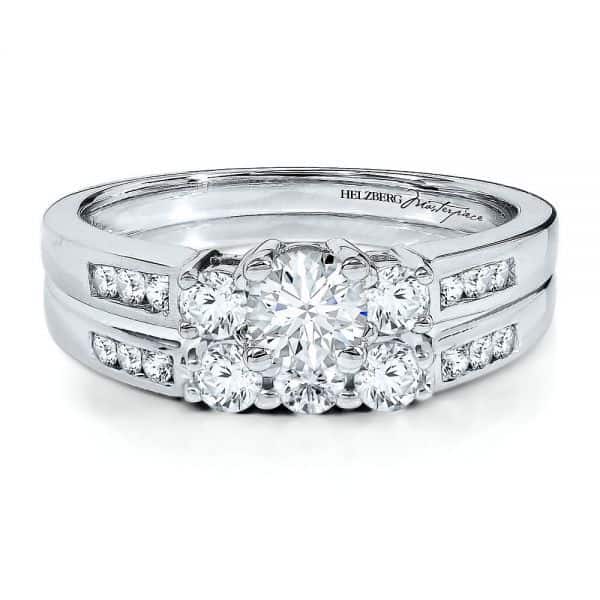 Engagement Rings
The engagement category provides a wide range of possible choices. If you're more the traditional type, you will be able to purchase the classic round solitaire ring design. If you want something more original, then you will have the possibility to select from plenty of other sophisticated shapes like pear or emerald cut.
Although the word "diamonds" appears in the name of the company, the stores sell other precious stones as well such as rubies, emeralds, sapphires, topazes, and more. Something you should know about Helzberg Diamonds is the fact that they market their own line of unique diamond cuts which are Crisscut and Royal Asscher.
Diamonds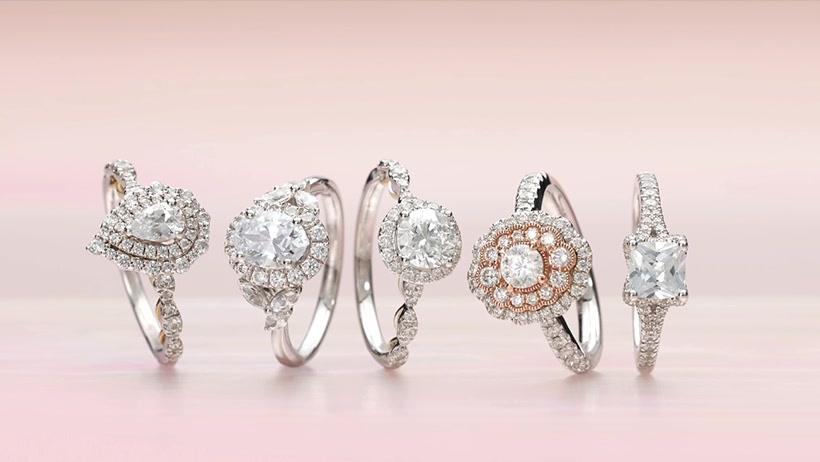 Obviously, diamonds are the most popular choice, especially when it comes to wedding rings and engagement rings. For that reason, potential clients will find lots and lots of options within this product category. From rings to bracelets, earrings, and necklaces, there's nothing one cannot find at Helzberg Diamonds.
Wedding Jewelry
The company also specializes in wedding-related jewelry. Besides the well-known engagement rings, you will also find your wanted wedding bands. Moreover, at Helzberg Diamonds, clients can purchase a selection of beautiful items as gifts for their parents, maid of honor, bridesmaids, and even groomsmen. You can buy these products as tokens of appreciation and love.
In terms of wedding bands, product alternatives vary from very simple and straightforward designs to complex ones with incredible details. Based on the carats, model, precious metal, and some other features, the price range starts at around $200 and scales upwards.
Personalized Items
Pickier customers can create their own designs. This is an extremely popular service that more and more jewelry stores provide. The company kept up with the newest jewelry trends so customers can co-create their accessories just the way they want (there are several different possible choices that the company offers).
For example, for a ring, you can start by choosing your desired setting and the metal of your choice. From there, you can select your wanted gemstones or diamonds. The available alternatives are quite open. This leaves plenty of room for your imagination. While this is a very nice feature, we must say that it has become quite a standard one that most jewelers offer nowadays.
Helzberg Diamonds Review – Main Features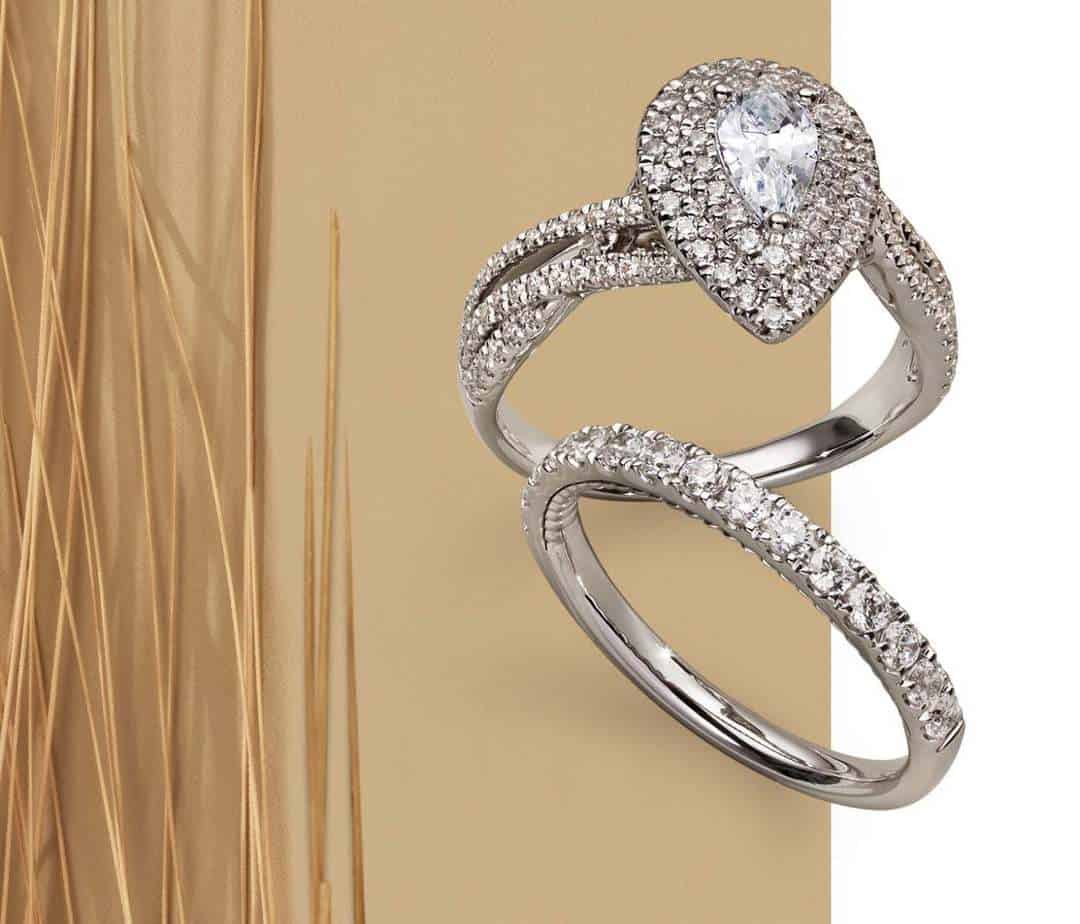 Designer and Custom Items
Like I previously said, as a Helzberg Diamonds customer, you are able to create your desired piece of jewelry just the way you want it. On the other hand, this possibility is pretty limited because you must choose elements that already exist in the elements the store has to offer. While you can personalize your engagement ring a little bit, you won't find anyone at the company to design the item for you, from scratch.
Pricing
Most people seem to think that Helzberg Diamonds market overpriced jewelry. After thorough research, we've come to the same conclusion as them. In today's world, in which you can find good-quality jewelry at pretty affordable prices, this company sells expensive products while offering pretty standard services. In fact, the pricing issue is my main concern when it comes to Helzberg.
Every time you purchase a piece of jewelry, you should always consider quality versus price. We are well-aware of the fact that, in this industry, a lower price almost always comes with a lower quality. Still, when we talk about jewelry, questionable quality should never come at high prices.
In general, when you're shopping for diamonds, I suggest you avoid looking at those that are labeled as "budget" ones. For the prices that Helzberg applies, I would expect them to provide a wider variety of settings, models, and ideas. Also, I would like them to hire a designer so that customers can get unique patterns and mounted precious stones.
The Company's Website
The site is pretty good although some people find it a tad difficult to navigate because it involves a lot of scrolling. The links that draw visitors in are quite enticing but, eventually, you get a bit confused when it comes to details and product information.
I, for one, was left with the feeling that I am missing something. Furthermore, I also discovered a couple of links that didn't work when I clicked on them. What I do like is the upper menu where you can clearly and easily find all the shop's product categories.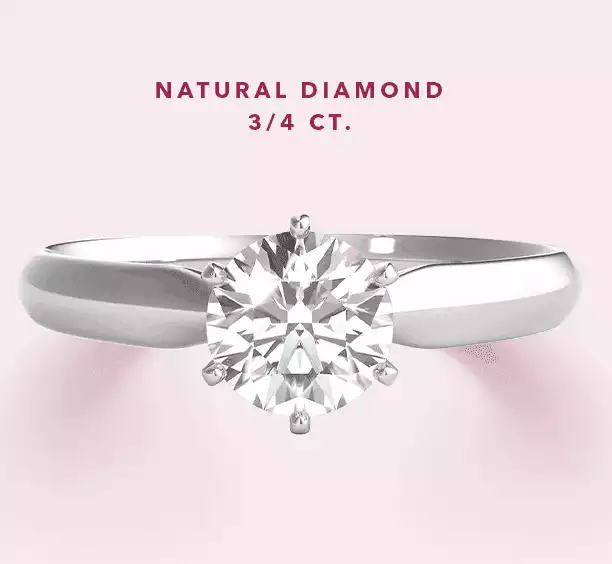 Provided Information
As we all know, investing in diamonds doesn't come cheap. It is a significant decision. So, you need to do your research and find out as many details as possible before making such a purchase.
Also, you should become aware of the details that differentiate one product from another. To achieve all these insights, you should search for an honest, reputable, and reliable jeweler who's willing to apply a policy of informative education for all the customers.
Helzberg Diamonds provides an Education section on their website but it isn't easy to find it and it isn't very comprehensive.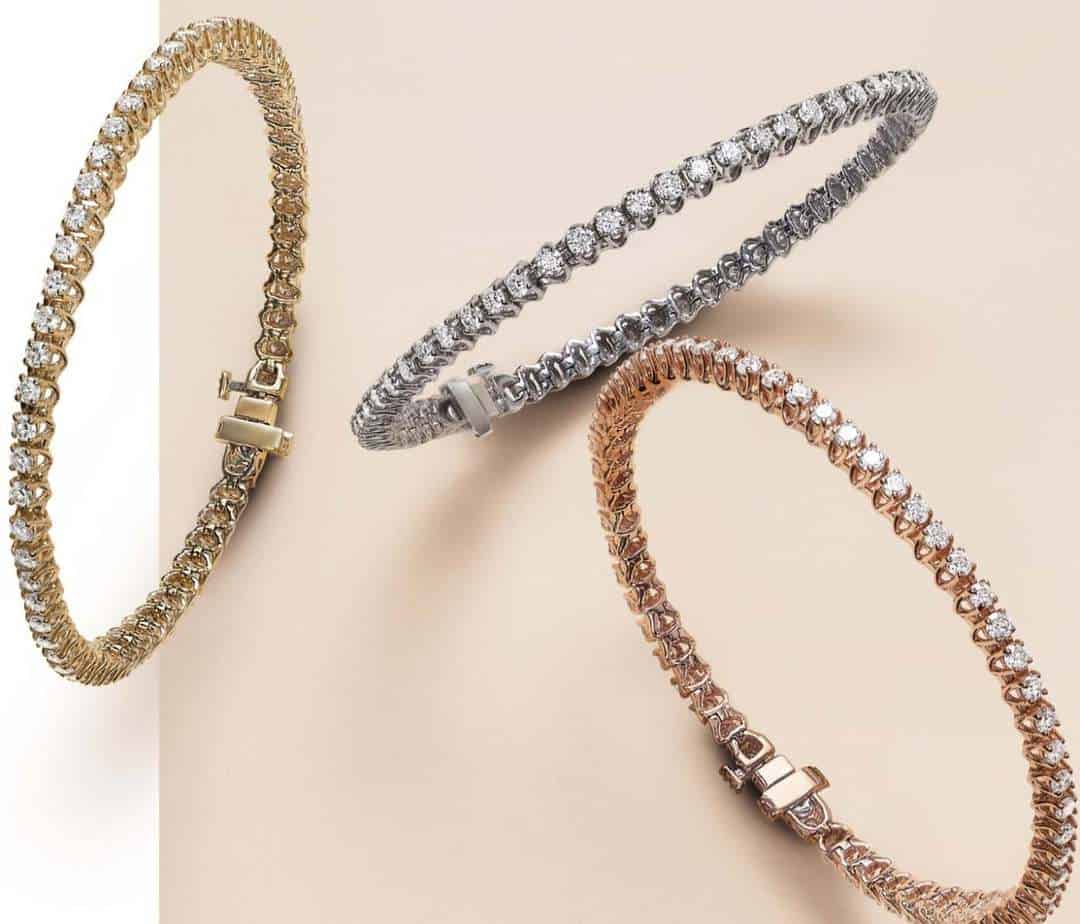 Shopping Experience
The overall shopping experience, although agreeable, varies from one store to another. Helzberg Diamonds has plenty of stores, so the variation is pretty huge.
So, to avoid any unpleasant surprises, you should probably search for specific online reviews that target your local store. On the other hand, we're talking about a chain retailer so, obviously, there will be certain things that all the brand's shops have in common.
Recently, the company launched a number of new stores in several malls. One common thing that all Helzberg Diamonds shops feature is their interior design.
If you ask me (and I will be blunt) the style featured in these stores lacks in personality. Don't expect to receive that well-known feeling of luxury that most people get when they go out to buy diamond jewelry.
Packaging
The company's packaging looks ok. It is a functional one that does its job well but it isn't impressive or out of the ordinary. It won't strike you like a luxurious packaging. As a matter of fact, the jewelry boxes are pretty simple and classic – the same ones that you can get for a lower price. Different collections have different packaging but don't expect high-quality wrapping.
Return Policy
Fortunately, the company offers free returns. If you buy diamond jewelry, you will be pleased to know that you can return it but there's a time limit of 2 months since the purchase. However, there are certain requirements you must meet.
To begin with, clients cannot send back customized or engraved products. Also, the refund policy states that the shipping cost must be covered by the client. If you don't want to pay shipping charges, you should consider returning the product directly to the store where you bought it from.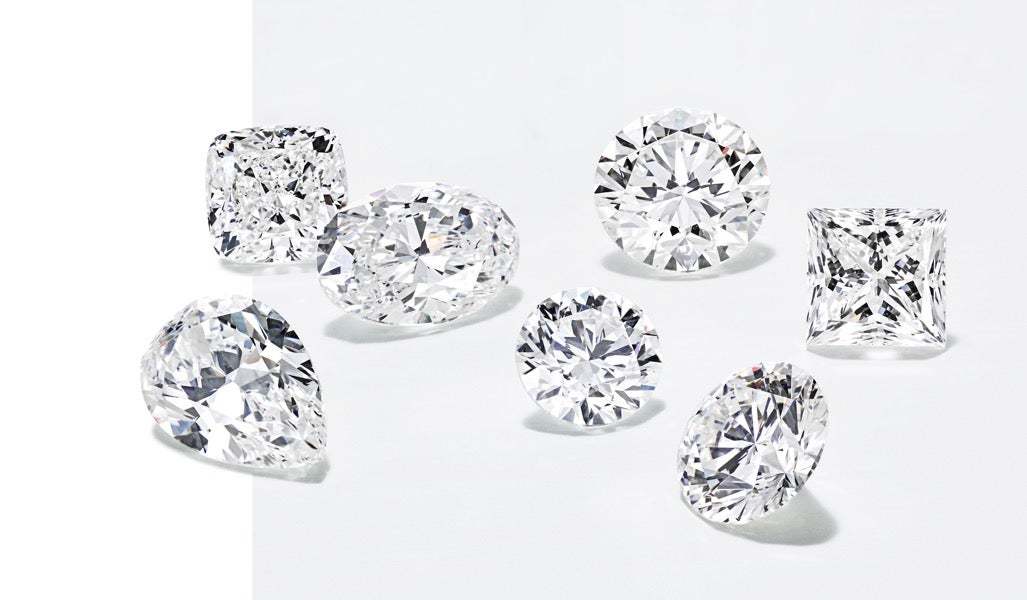 Looking for the Perfect Diamond Ring
There are so many diamond jewelry sellers out there that can be confusing to shop for what you consider to be the ideal diamond ring. Besides the classic factors such as product quality, shapes, patterns, designs, etc., a very important thing that makes a jewelry vendor stand out is represented by its customer service standards. Through these, I also refer to the company's ability to help clients make an educated and informed purchasing decision.
It's true that, at Helzberg, you will find a lot of designs and settings. However, making an important investment like buying a diamond ring right there on the company's website might be a bit tricky even for experienced online shoppers.
To begin with, it is hard or almost impossible to find tangible materials such as high-quality images, 360° photos, and videos. The lack of these details truly makes product selection very tough. Some of their listings do feature 3D views but, unfortunately, they are very limited.
If Helzberg wants to become more competitive, they should publish interactive videos with their listed products and improve the overall user experience (and leading to truly great experience with service on the online store).
What's interesting about Helzberg Diamonds, though, and what really caught my attention is the fact that they allow each client to benefit from a free preview of one or two diamonds in one of their stores.
Obviously, this is a marketing strategy to combine online sales with the activity that's going on in their brick-and-mortar locations (and, it is a clever move if you ask me).
Customer Complaints
People seem to have a love-hate kind of relationship with the Helzberg Diamonds vendor. Actually, customers' complaints represent one of the biggest issues when it comes to this jewelry seller.
Customers sense the lack of a personal or one-to-one approach because the company is a very large one, having more than 200 physical locations. With so many shops and a huge number of clients, it's basically impossible not to find plenty of complaints.
Some shoppers said that Helzberg's engagement rings aren't high-quality items. According to them, setting stones fall off sometimes. Also, unsatisfied customers complained about how pushy the managers and salespeople are when it comes to promoting their care program in order to receive bonuses. Meanwhile, it appears that company representatives are doing their best to solve these problems.
Summary Table – My Personal Rating (out of a total of 5 stars)
| | |
| --- | --- |
| Diamond variety | 4.5 |
| Payment/Shipping/Insurance | 4 |
| User-friendliness | 4.5 |
| Customer support | 3 |
| Return policy and refunds | 3 |
| Overall rating | 3.8 |
Helzberg Diamonds Review – Features' Details
Diamond Variety
When it comes to this aspect, Helzberg is a great choice for those who're searching for all kinds of precious items such as rings, earrings, necklaces, loose diamonds, cut diamond options, sterling silver, watches, pendants, and many other products. All their diamonds are marketed in four available finishing settings and qualities which makes this vendor one of the best on the market in terms of product variety.
Payment/Shipping/Insurance
You can pay for your purchased item via PayPal, using your credit card, or through a bank wire transfer. All these payment options are safe and secure. When talking about shipping, I should mention that there are three available choices: quick shipping (for those products that are in-stock), less quick shipping (for those products that must be shipped from the factory), and slow shipping (if you require a customized item or jewelry that needs sizing).
User-Friendliness
Although sometimes, the website can be tricky to use, I must admit that it is one of the most welcoming online places I have encountered. Most times, the landing page takes you exactly where you want to go, to a specific product that you were looking for. I also like the design and the color chosen to create the website because I am in love with shades like pink, plum, and purple.
Update! It seems that, since the last time I visited the website, the company improved and upgraded it in terms of navigability and overall user experience and customer service. It appears to work better now but you be the judge!
Customer Support
Helzberg Diamonds don't offer perfect customer support. You can contact a representative only during business hours and only via phone or live chat. You can also send an email but they will reply only if they see it within the same working schedule.
Some clients like to use the company's dedicated app which can be downloaded on both iOS and Android devices. There, you can find valuable insights such as ways to propose to your loved one, methods to measure a ring, and many other useful details.
Return and Refund Policies
There's a return policy which states that any customer can send back the product they purchased within two months since the purchase was made. The company solves small issues like sizing or fixing.
On the other hand, once you buy a Helzberg diamond or any other fine jewelry or diamond pendant, you will receive a lifetime guarantee with perks such as free polish and free repair. In terms of refunds, it appears that the company offers a lower price refund without any bonuses.
Helzberg Diamonds Review – Bottom Line
I looked and I looked but I didn't manage to find the brand's USP which stands for "unique selling proposition." It is pretty hard to discover exactly the things that make this vendor worthwhile.
They have ok jewelry but I wasn't impressed with the way they handled issues regarding customer service. I personally associate them with a mall chain brick and mortar rather than a luxury jewelry store or diamond shops.
Nevertheless, I do believe they are worth a look.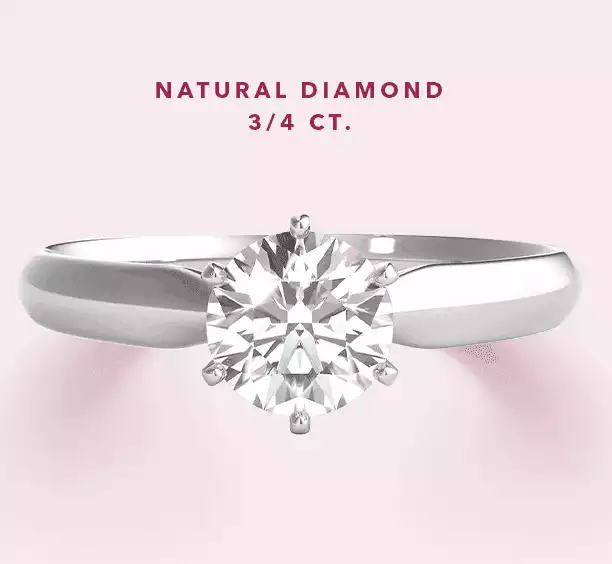 Recommended Reads: