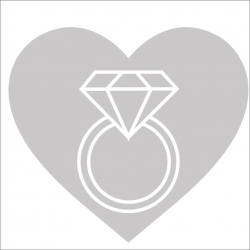 Latest posts by Love You Tomorrow Team
(see all)
You got your diamond wedding or engagement ring and we're thrilled, but you need to take a couple more cautionary steps before you reach diamond bliss. The next step we recommend is getting your diamond appraised. Even if you bought your wedding or engagement ring from a reputable jeweler, a second opinion is always the best bet!
Take a look at this video which shows what a typical appraisal might be like.
https://www.youtube.com/watch?v=H9t-xIL5z_Y
Reasons To Get Your Diamond Appraised
There are numerous reasons you should get your diamond appraised. The first reason you should get your diamond appraised is to ensure that you got what you paid for! Appraisals are one of the numerous reasons you want to have a strong return policy on your diamond – it would be an unfortunate predicament to get a second opinion on your ring and find out the stone isn't what the jeweler said it was. An appraisal will be able to verify that the information on your certificate is correct – that is, that you have been correctly enforced as to the cut, color, carat and clarity of your diamond, as well as its blemishes, inclusions and any possible enhancements. Simply speaking, your diamond's certification is a lot of written words that an untrained consumer can't translate into numbers – the appraiser is the translator.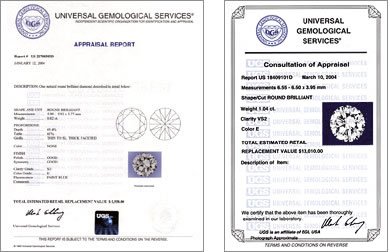 Another reason you should get your ring appraised is for insurance purposes – in fact, if you plan to get your ring insured an appraisal is a requirement. What more, an appraisal could be used as proof of ownership, quality, and value if your ring is ever misplaced or lost. An appraisal isn't a scam of any sort, it's a necessary level of protection for you and your newly acquired wedding or engagement ring.
I hope that at this point getting an appraisal is a no brainer. Before you go get your beautiful diamond appraised, though, we'd like to share a few important tips for getting a quality appraisal.
First, seek an independent appraiser. Many appraisers are jewelers or jewelry traders that may misinform you as to the quality of your stone so they can buy it from you at a lesser value. Unlike these potentially seedy appraisers, an independent appraiser don't sell or trade jewelry so they do not have any vested interest as to the results they provide you with.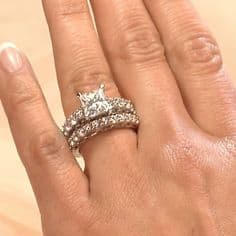 Next, seek an appraiser that will perform the inspection in front of you. Though not common, it isn't unheard of for unsuspecting customers to leave an appraisal with a different ring than they came with because they didn't demand the appraisal to be performed in their presence. If you are unable to find an appraiser that will appraise the ring in front of you, become the expert on your ring – know the certificate and how it reflects against your ring, know the inclusions and blemishes and the 4C's. If, even with being well versed in your ring you are still uneasy, do not hesitate to go back to your jeweler and ask them to confirm that the diamond you got back from the appraiser was the same diamond you purchased.
Finally, shop around for a reasonable rate. The average cost of a diamond appraisal is between $50 and $150 per hour. Some appraisers will try to charge you a percentage of your rings worth, others might under or over charge you – don't go to those appraisers. Just as you did to acquire your diamond, shop around to get it appraised. An ideal appraiser will offer you an hourly rate and an idea of how long the appraisal will last or a flat rate.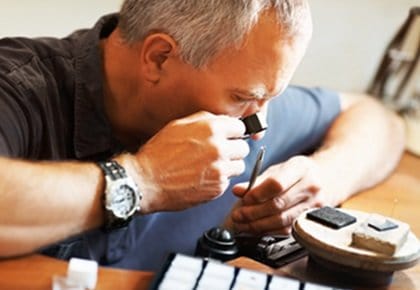 Diamond Insurance Information
After getting your diamond appraised, the next step is getting it insured. You may already have a warranty on your diamond but it is important to note that a warranty and insurance are not one and the same. The diamonds warranty is essentially what the company or designer that created your stone may have done wrong and caused malfunction with the stone, the insurance however is what everyone else can do wrong. Your diamonds insurance will protect it against chips, loss or theft and is essential for any piece of diamond jewelry.
You have two options for insuring your diamond – an extension on your homeowners policy through a rider or a private insurance company that specializes in insuring diamonds (and other like pieces). Private jewelery insurers are beginning to take an impressive lead against homeowners insurance riders because they have begun to offer more options for their insured while simultaneously being able to provide higher amounts on loss or stolen jewelry.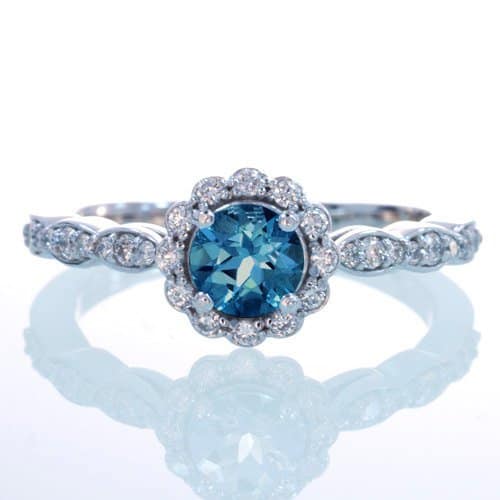 If you decide to go with a rider on your homeowners insurance, it is important to keep an ongoing reminder to take out a rider on future home insurance policies in the event of moving or switching home insurance policies. This is an often overlooked aspect of moving, and it's results can be extremely detrimental in the time of need.
Another ongoing reminder that you'll want to keep in mind is getting your diamond reappraised every 2-3 years and cleaned/maintained at by your jeweler annually or biannually. These terms will be mentioned in whichever plan you choose and should be strictly followed – not following the terms of your policy can void it all together.
As you did with your diamond, as you did with your appraiser, as you should do with your insurance – shop around! The average price of diamond insurance is an annual fee between $1.00 and $2.00 for every $100.00 your diamond is worth – so, for example, to insure an $800.00 diamond it will cost between $8.00 to $16.00 a year.
How and When to Get Diamonds Appraised and Insured – Final Thoughts
While we understand that the process of planning a wedding can be extremely stressful, and the rings and corresponding stones count for only a mere factor of the cumulative whole, we do want our readers to also fully protect themselves. Though it does become an extra step in the grand scheme of things, appraising and insuring your diamond is one of the most important parts of purchasing a diamond ring and shouldn't be taken lightly. If you have any questions or comments in regards to insuring your diamond, post them in the comments section below.