Latest posts by Jeanette Kierstead
(see all)
It can be scary to spend money on an at-home device for hair removal because it can be costly to make a mistake. Heading into a salon can cost thousands of dollars, so choosing an at-home system will save you money, but nobody wants to spend money on a device that doesn't give the desired results.
We're counting down the best at-home hair removal devices for the year. These are some of the best on the market, and ones that have many satisfied customers. Of those who didn't have a good experience, they are almost all because the person didn't understand the process of hair removal at home.
#1 – Luma Rx IPL Hair Removal Full Body Device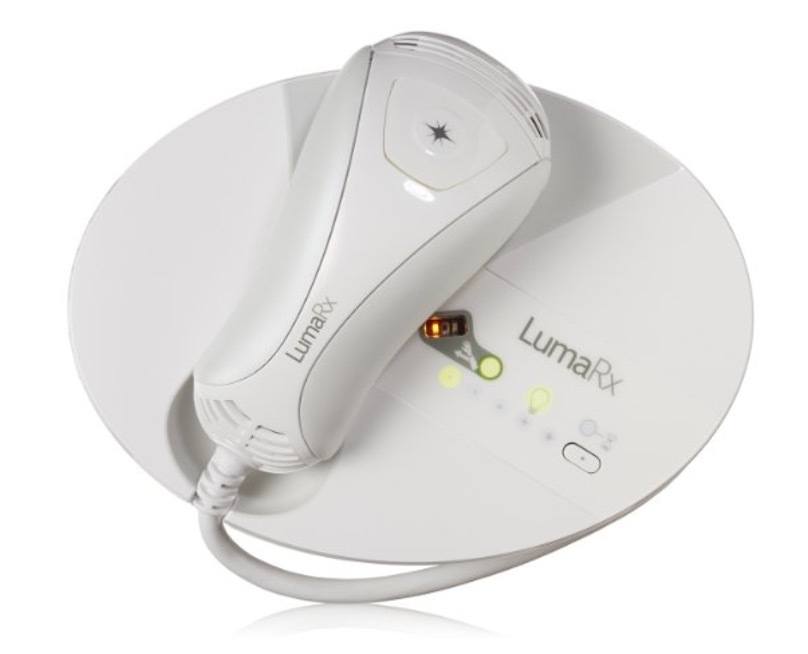 There are two LumaRx products on this list. This one is the Full Body device that is used to treat large areas of the body easily. It utilizes IPL technology for hair removal.
Features and Specifications
Large Treatment Window
Skin Color Sensor
5 Power Levels
65,000 Flashes
Cleaning Cloth
User Guide
The Results
After 3 treatments, users have reported a loss of 60% of their hair within the first 12 months of treatment. With continued use over repeated months, there could be as much as 90% reduction in hair growth over a person's lifetime.
Skin Tones and Hair Color
This is for use with dark hair and light skin.
---
#2 – Tria Beauty Precision Laser Hair Removal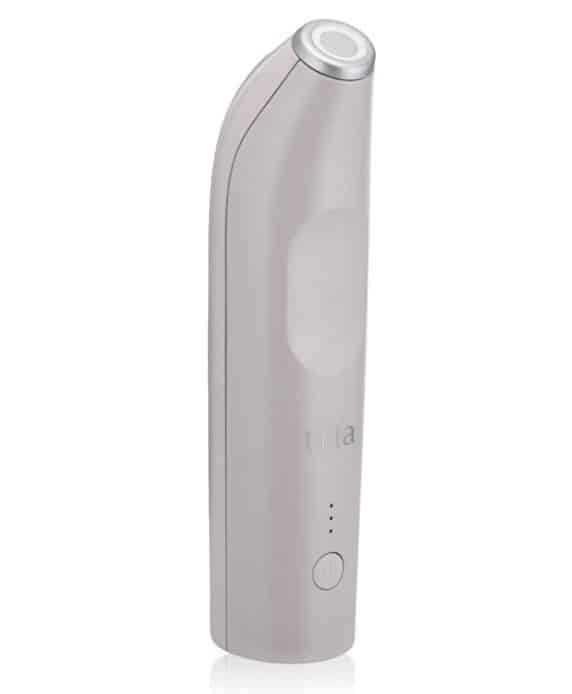 This device is meant to be used for precise hair removal on the face, neck, and other areas that require sensitivity like the bikini area. The manufacturer says it's safe to use the device around the lip area, chin, underarms, toes, fingers and bikini area.
Features and Specifications
Ergonomic Design
Precise Treatment Window
Portable Device
The Results
With regular use, people noticed a significant difference in hair growth within a few months. Permanent reduction in growth was significant after 12 months.
Skin Tones and Hair Color
This can only be used on light skin tones with contrasting dark hair.
---
#3 – iluminage Touch Hair Removal System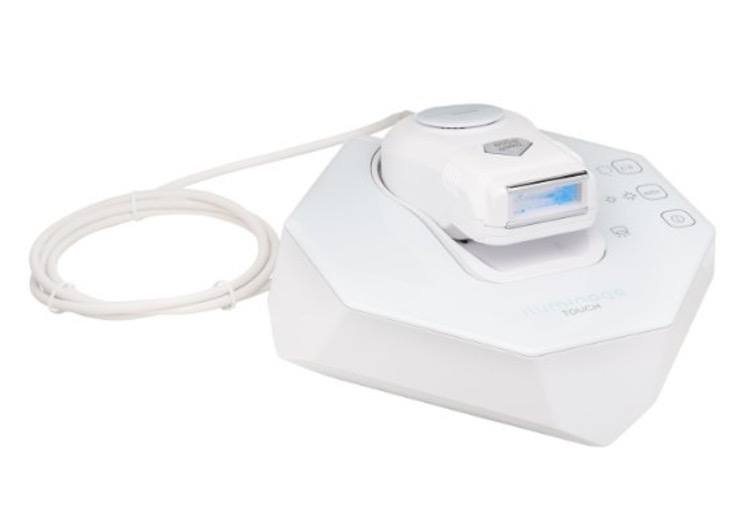 The iluminage treatment system uses IPL technology as well as radio frequency to deliver a double pulse of heat to the hairs on the body. This allows the system to work quickly with a variety of hair colors and skin tones. This is the only device on the list that will treat dark skin or light hair.
Features and Specifications
Two Stages of Hair Removal; IPL and RF
Charging Cord
Three Energy Settings
The Results
With light hair, the user has to remove the hair from further beneath the skin. This requires the use of an epilation system to remove the hair. When the area is prepared correctly, users sees an incredible decrease in the amount of hair regrowth. Many people saw half their hair gone after two treatments. With continued use, they saw a reduction of 94% of the hair on their bodies.
Skin Tones and Hair Color
All skin tones and hair color are good for this system.
---
#4 – LumaRx IPL Hair Removal Mini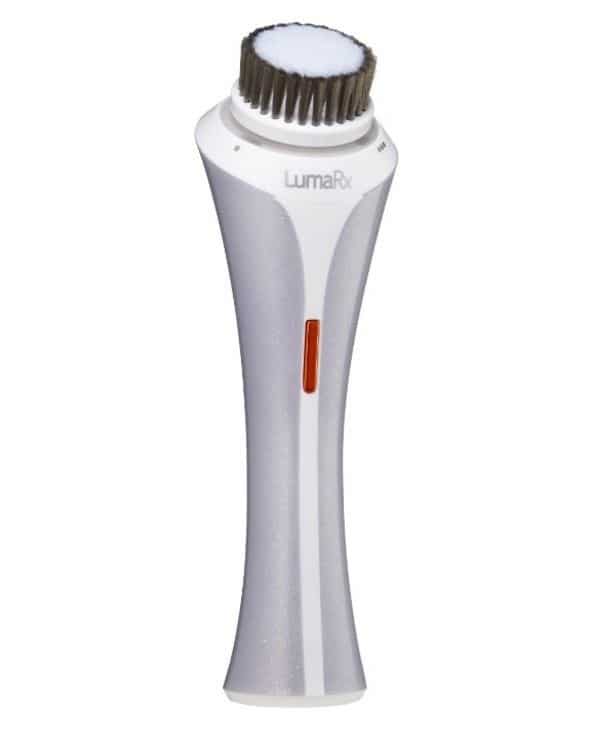 This hair removal is for those who want to remove hair on sensitive areas of their body like their face or bikini line. There's a focused window that will provide precise, intense pulsed light to the skin.
Features and Specifications
Ergonomic Design
IPL Technology
Three Power Levels
Precise Treatment Window
The Results
After three months of treatment alone, users can see over 60% hair reduction in 12 months. Many users might want to continue using the device over time to see more reduction in hair growth.
Skin Tones and Hair Color
This is for dark hair on light skin tones.
---
#5- Tria Beauty 4X Hair Removal Laser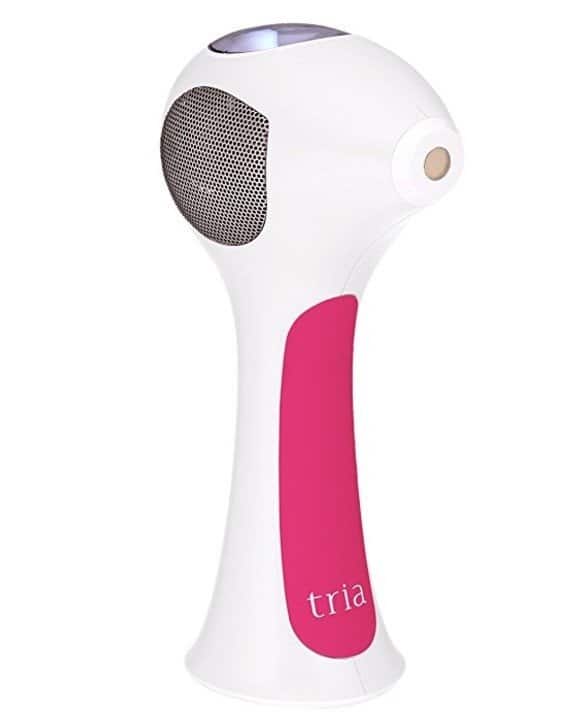 The hair removal system from Tria is one of the best on the market. It's great for people who have large areas of the body they'd like to treat for hair removal. The diode ray laser delivers a ray of light that pinpoints the hair under the skin and over time destroys the hair follicle.
Features and Specifications
4X Faster Treatment Time
Pulse Counter
LED Digital Display
Customer Support
The Results
After two months of weekly treatments, users will see impressive results with the Tria Beauty 4X hair removal laser.
Skin Tones and Hair Color
The Tria Beauty works on dark hair contrasted with light skin. The system will lock if it senses that skin is too dark or hair is too light for the device.
These are the best hair removal systems on the market for the entire body or removal of hair on more sensitive areas of the body. It's important that you follow directions for the device and understand some of the limitations of hair removal in general before purchasing a system. Hair has a life cycle that requires more than a few treatments to see results. They're a fantastic option for at-home hair removal that's less expensive and more private.