Latest posts by Jeanette Kierstead
(see all)
If you're looking for affordable silver rings that you can wear with a variety of outfits whether you're at work or heading out to play, these are some of our favorite choices. They're affordable silver rings we think you'll love as much as we do.
Butterfly Wrap Ring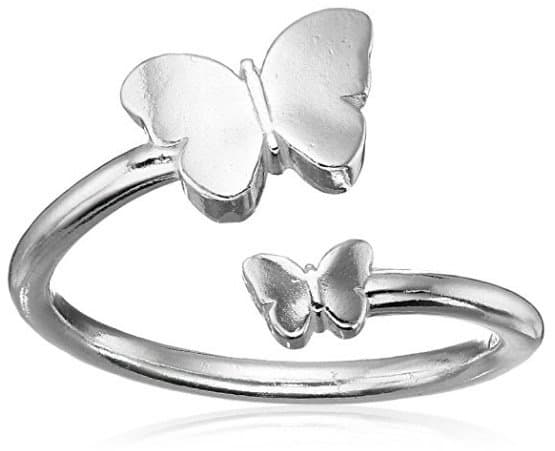 This Alex and Ani adjustable ring can be stacked with other wrap rings to create a beautiful set unique to you and your style. The cute, little butterflies are delicate and won't overpower your finger. The ring can be worn anywhere. It adjusts to fit on any finger, too.
Sterling silver
Adjusts from 2.2 inches to 2.6 inches
Width is 2 millimeters
Length is 0.54 inches
---
Silver Criss-Cross Ring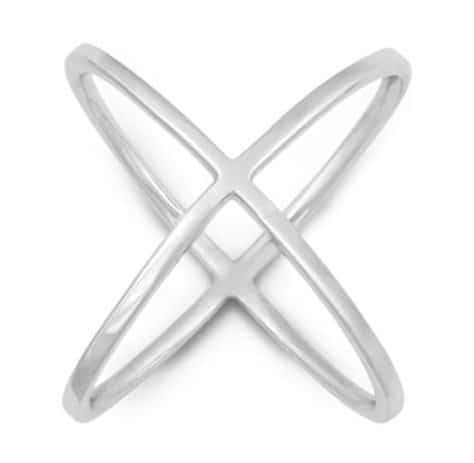 This criss-cross ring has the advantage of being simple yet sophisticated. It's a ring that fits all the way to the first knuckle, so it'll take up most of the finger. This should be kept in mind while ordering. It runs in larger sizes, which is great for women who aren't a size 6.
Sterling silver
Runs from size 6 through 10
Length is one inch
---
Vintage Heart Ring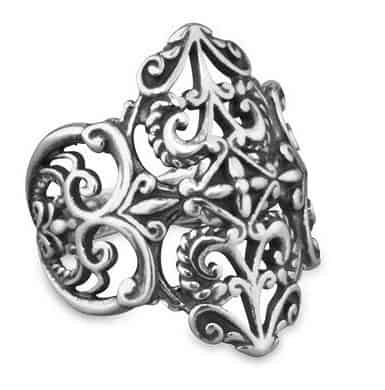 This vintage ring by Carolyn Pollack is covered with gorgeous scroll and filigree work. The combination of hearts and twisted rope is truly mesmerizing. You'll get compliments any time you wear this elegant ,vintage heart ring.
Recycled sterling silver .925
Measures one inch in length
Width is 0.75 inches
---
Handcuff Ring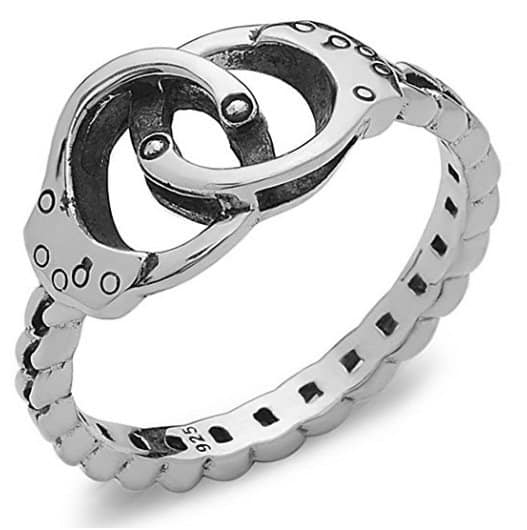 This handcuff ring is perfect if you're in law enforcement, have a loved one who is, or just want to show your playful side. It's a unisex design that would look great on both men and women, and it comes in a variety of sizes from 4 through 14. The ring is slim while still showing lots of cuff detail. The band looks like the chain you'd see on real handcuffs, too.
Sterling silver .925
Antique finish to highlight cuff detail
---
Claddagh Ring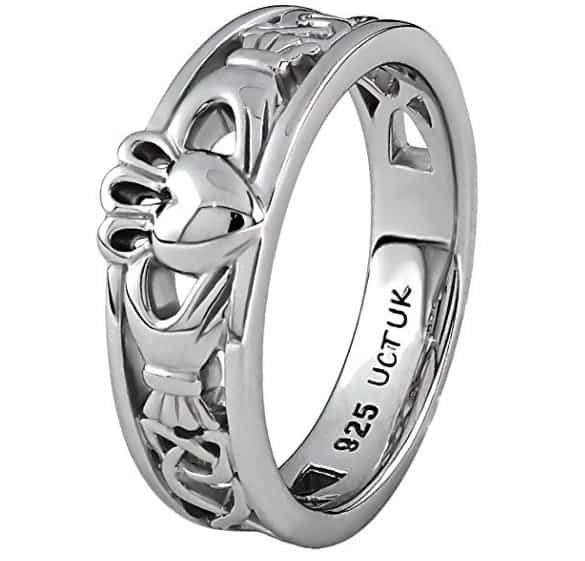 This wide band, Claddagh ring is great for showing your Irish side. It's sterling silver but plated with rhodium to help it resist tarnishing. This makes it incredibly shiny, too. It's available in half sizes from 4 to 9. The detail of the hands, heart and crown are crisp, and on the sides, the Celtic knots are beautifully done.
Rhodium plated sterling silver .925
Length 6.8 mm from heart to crown
---
Puzzle Ring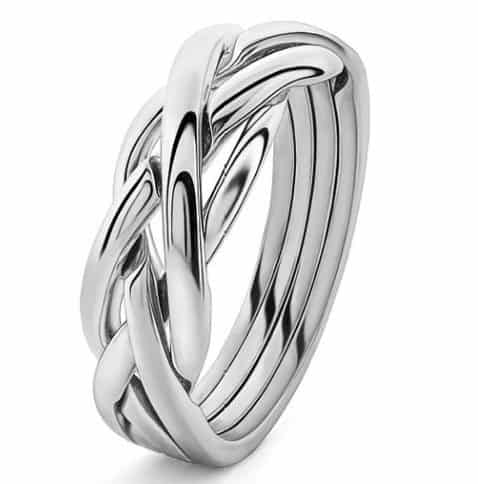 This puzzle ring looks fantastic, but it also can be hours of fun. The ring comes apart and can be put back together. The trick with this puzzle ring is that it doesn't need to be forced. Take your time and figure out the 4-band puzzle.
Sterling silver
Available in half sizes from 4 to 10
Measures 5 mm on the face
---
Flower Sprig Etched Ring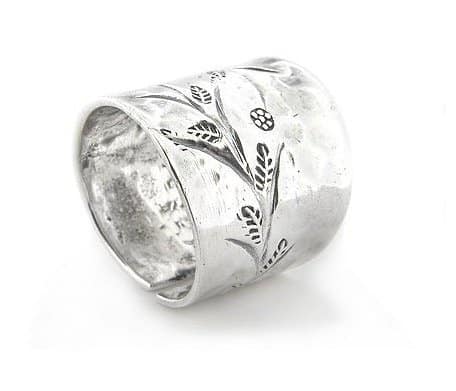 This flower sprig ring has a beautiful hammered finish that makes it appear handmade. The adjustable thumb ring is extra wide and has a slightly open back for fitting any finger including the thumb. It's deceptively thin and lightweight, which makes it easy to adjust, but it doesn't feel or look flimsy. It's also great for people who want to have a ring that will adjust to fit changing finger size because of arthritis.
Flower etching
Sterling silver
18 mm wide
Available in sizes 5 to 11
---
Wavy Wire Mesh Ring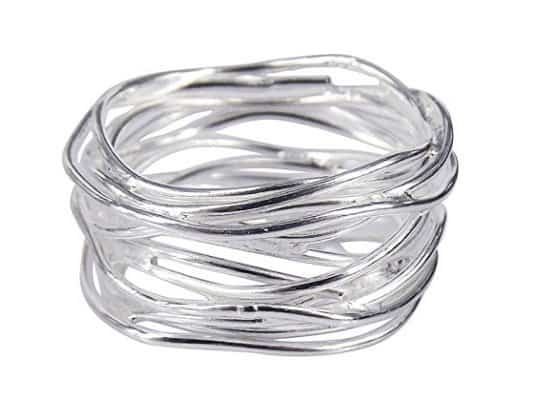 With this wavy mesh ring, the bands flow and intertwine to form a single band with texture. This is a handmade piece created by a talented artisan craftsperson, so the exact details of the ring will differ like the size and weight of the ring.
Width is 13 millimeters
Weight is 5.8 grams average
925 Sterling Silver
Available in sizes 5 through 10
---
Celtic Heart Spinner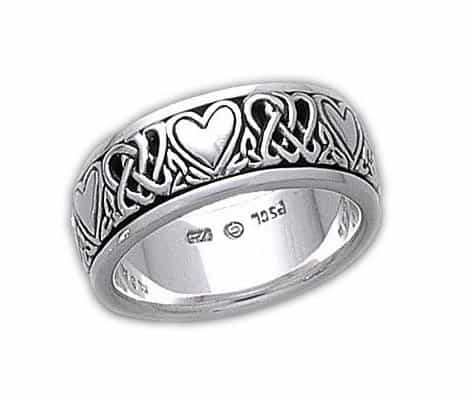 The celtic heart spinner is crafted to look like a Tibetan prayer wheel. The ring has beautiful patterning of Celtic knots and hearts. The inner part of the ring turns, which can be great for people who tend to play with their rings. The ring is a bit thicker than a normal one since it has the spinning element. It's a great ring to be worn on the thumb, too, and that can make it easier to spin.
Sterling silver 925
Sizes range from 4 to 15
Weighs 8 grams
Width is 8 mm
Silver is free of nickel
---
Nugget Ring Set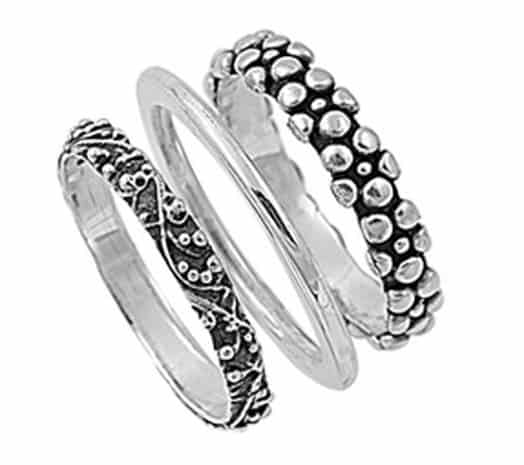 These rings are stackable, which makes them a terrific addition to a current set you already have in your ring collection. The set comes with three bands. One features scrollwork while a second has small flower shapes. The second ring is a plain silver band to break up the texture between the others. You can change the order of the rings to create any pattern you like.
Sterling silver 925
Sizes 3 to 14
---
You can mix and match any of these silver rings to stack on one finger or wear next to each other. They're beautiful, shiny and versatile, so they're perfect for any occasion.