by: Lauren Thomas
My husband, Kale, and I met in middle school. We were best friends through freshman and sophomore year, then fell in love around our junior year of high school. By the time we started to plan our futures, it was clear that we both wanted one together. The problem was, our mutual love was the only part of our lives that seemed to match up. My future husband wanted a career in the United States Navy, while I wanted to stay at the local university on a scholarship. Neither one of us knew how we were going to make this relationship work, but we gave a long distance relationship a shot. Kale went to Naval Nuclear School in South Carolina, while I stayed in Arizona.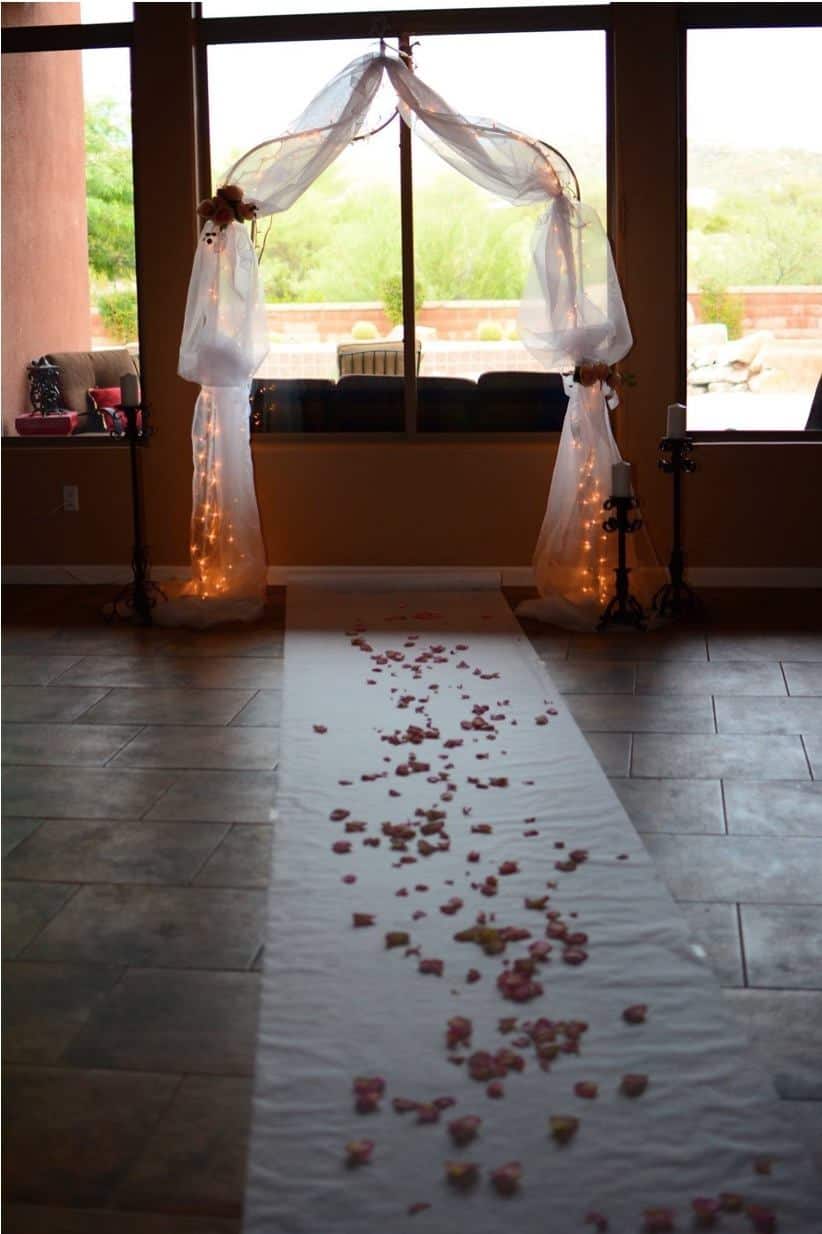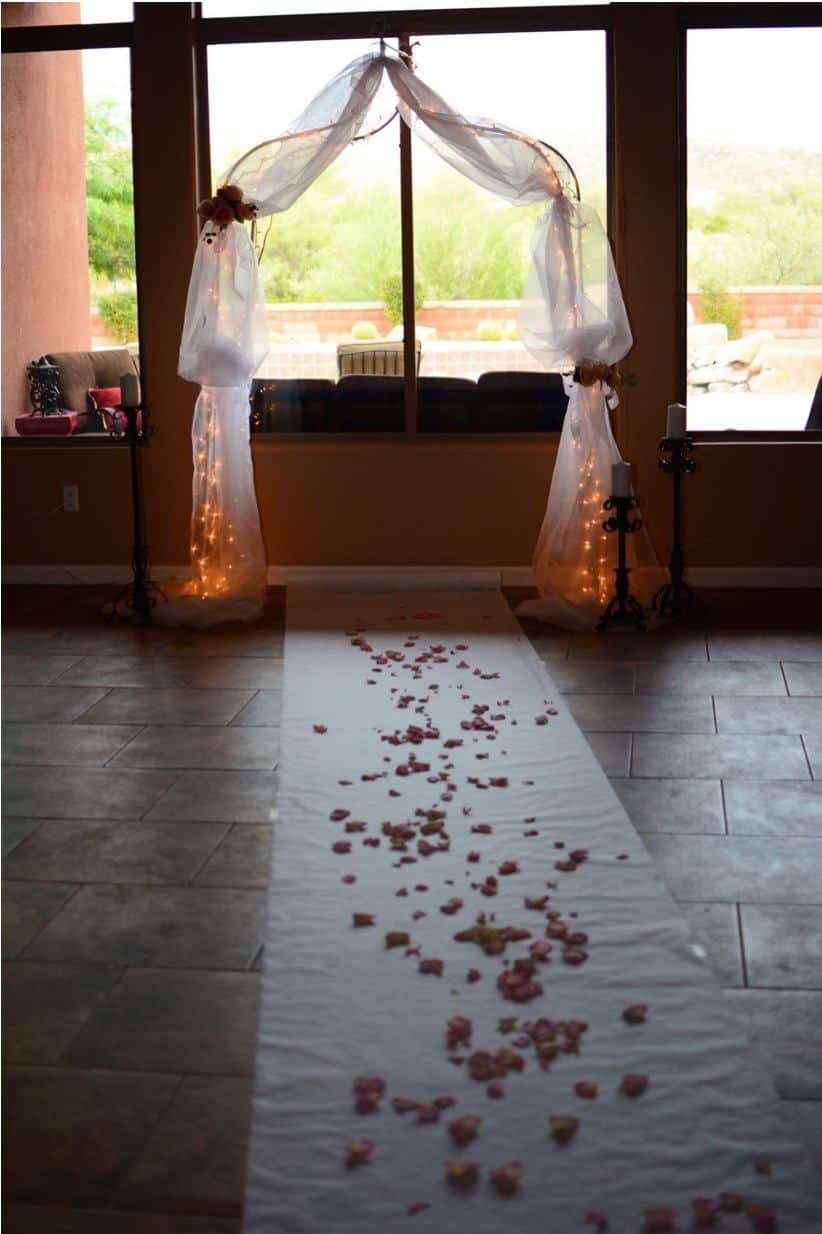 I was only able to see him about 3 times a year if I was lucky, and only for a few days at a time. This was the arrangement for over two years, separated by more than two thousand miles. Our love endured. It got stronger with every Skype call, care package, and surprise visit. It is still today one of the greatest challenges I have had to face in my life, but it was worth it when the proposal came.
We were walking down the beach at sunset on one of my visits in South Carolina, when the man I had loved for almost half my life got down on one knee. Wholeheartedly and noticeably nervous, he asked me to spend the rest of his life with him. There were no cameras there to capture that moment; it was just the two of us.
While it seemed to us like it was finally time to start our lives together, God continued to give us a lesson on patience. Kale moved to New York to continue his training. Newly engaged, we continued an even longer distance relationship for another year; with no official plans of marriage in sight. I was busy with school with no time to plan a wedding, he was busy with his nuclear training.
While love continued to endure, time did not seem to be one our side. On a summer day in August 2016, Kale called me out of the blue and said, "I am flying home the day after tomorrow. Will you marry me then?"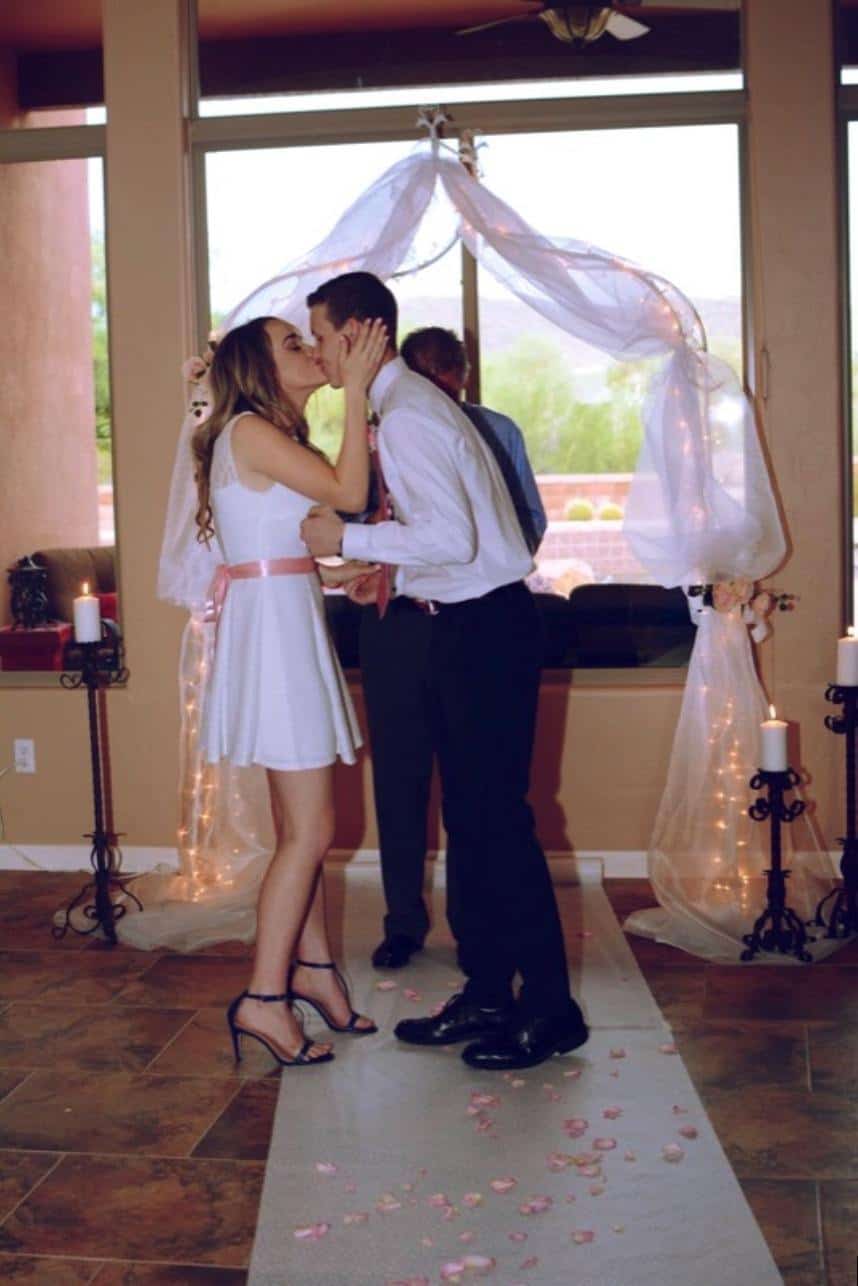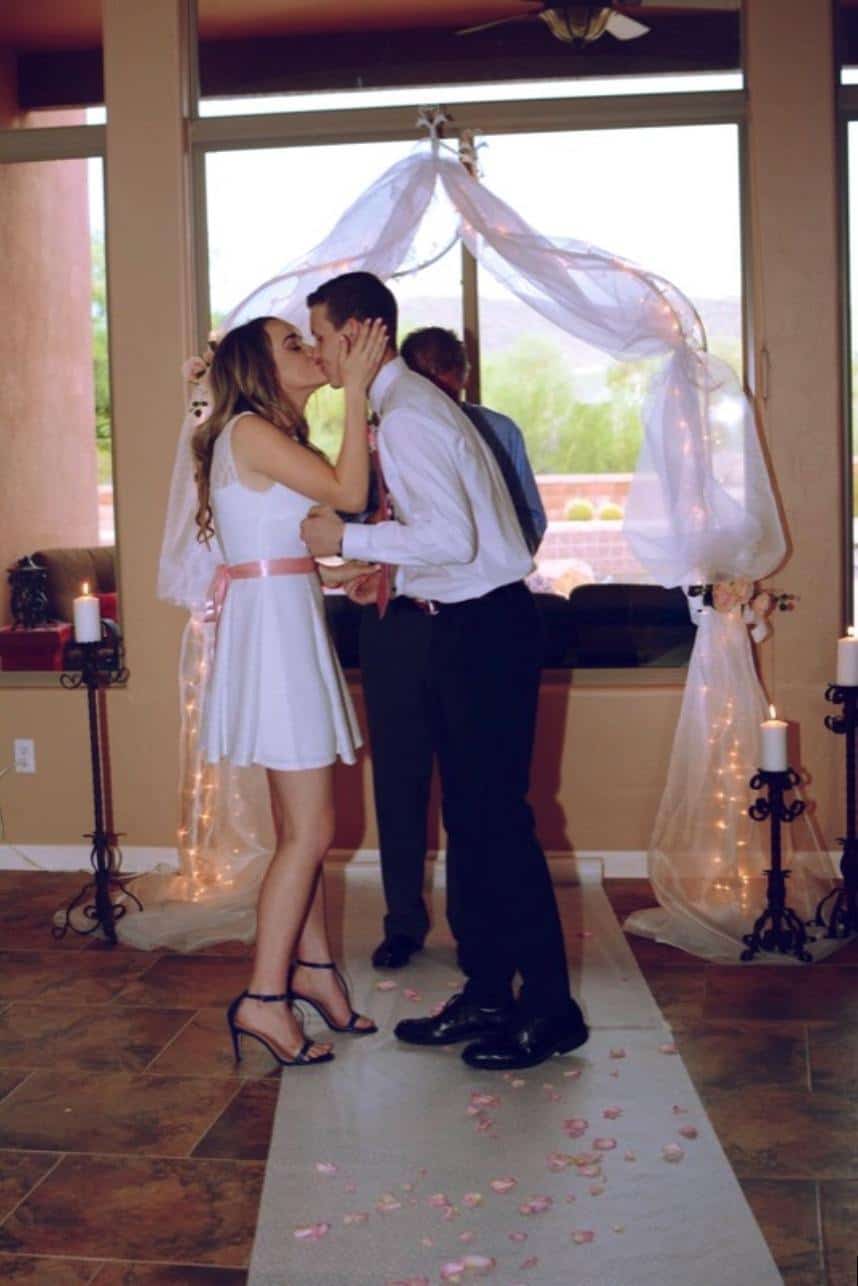 I know you might not believe we pulled off the wedding of my dreams in two days, but you have not met our families. We moved the couches out of the way, and set up an entire wedding, with a white, flower-entangled arch in his family's living room. We ran to Macy's and purchased a $30 dress on the rack. My dad called the local barbeque restaurant and asked if they could cater chicken wings and smoked ribs the next day. My next-door neighbor baked us a wedding cake. We confessed our love for one another and spoke our vows surrounded by our dearest friends and all of our family, in the center of a living room. It was magical and intimate. I wouldn't have had it any other way.
As for now, Kale has been accepted into an Officer-Candidate Program to attend the University of Arizona for the next three years. I will attend the BSN program here, as well, in the fall. I don't know if those 16-year old high school lovers knew what they were getting in to, but I am sure glad that they did.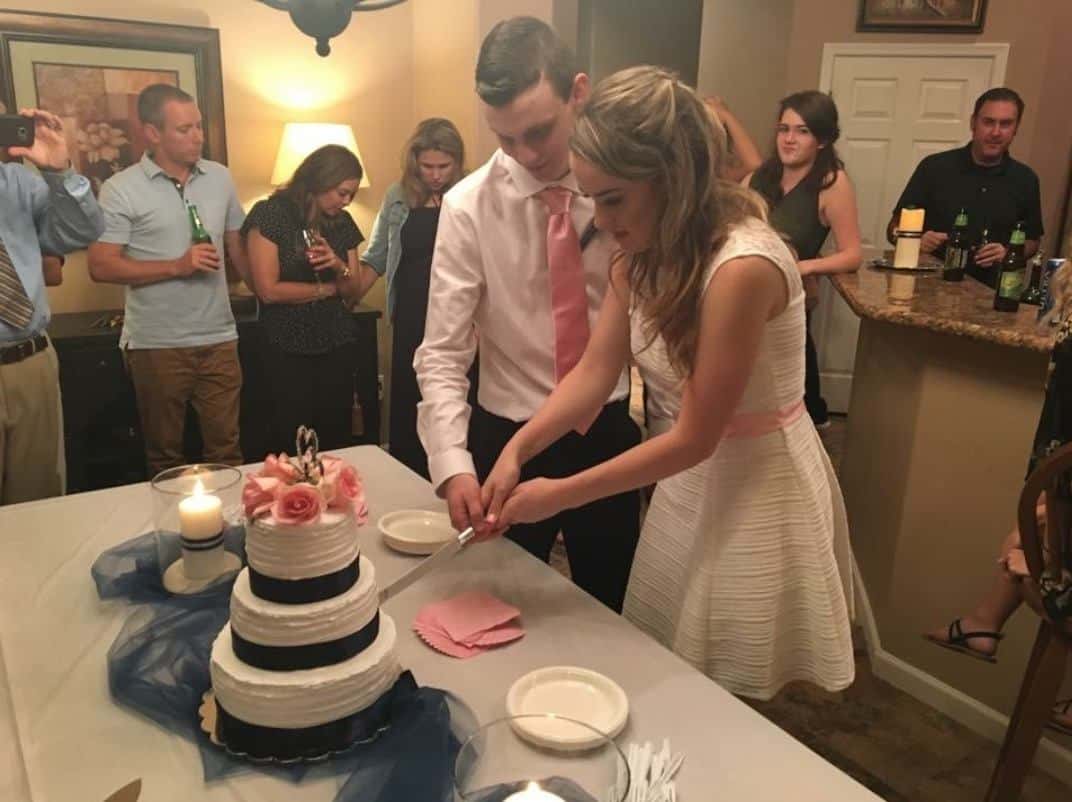 "Love looks not with the eyes, but with the mind." – William Shakespeare