Latest posts by Jeanette Kierstead
(see all)
Beauty products like the Calista Tools Pro Grip Digital Temp Control Ionic Round Hot Brush allow you get salon results in a home setting. This saves you time and money since you won't have to spend hours in the salon or hundreds on your look each week. Instead, you're able to spend less time and money while having greater control of how you'd like your hair to look every day.
The Calista Tools Pro Grip Digital Temp Control Ionic Round Hot Brush is a brush that will give you a smooth, shiny style that people will think you went to a salon to achieve. You can let them in on the secret or not!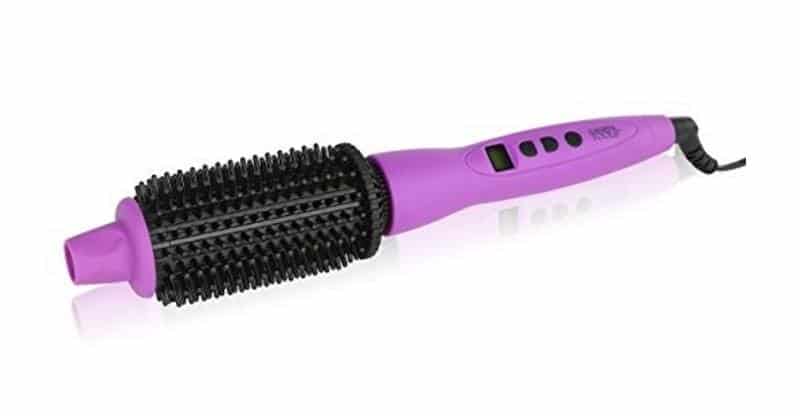 This brush uses ion technology to create smooth, shiny hair even if you find that your hair is coarse or treated. The hot brush allows greater control over the amount of heat that is applied to your hair. Perfect for women who are always nervous under someone else's hand. You never know if they'll make a mistake or burn your hair. That's never a concern when you're doing it yourself.
Features and Specifications
Ion ceramic barrel
Nylon brush teeth
Temperature buttons
Digital display
Storage bag
1 1/2 inch barrel
Interchangeable with Other Calista Brushes
There are other styles and sizes for the Calista style of brushes, and they're all interchangeable, which is great for creating a variety of styles. One day, you might want loose beach curls while the next you want a smooth straight style. You don't have to use this brush as a curling device. It's exactly what you want it to be, whether that's a curling brush or straightener.
Calista Tools Pro Grip Handle
The Calista handle is a comfortable rubber grip that is resistant to slipping. You won't have to worry about losing your grip on the handle. The rubber grip remains comfortable in the hand even if you spend a lot of time curling and smoothing your hair each day. The buttons on the brush won't be pressed by accident as you're using the brush, either. That's a huge deal because if you have fine or treated hair, you don't want to turn the temperature up too high accidentally.
Temperature Control for the Calista Ionic Hot Brush
The Calista Hot Brush is able to achieve temperatures between 325 degrees F and 395 degrees F.
https://www.youtube.com/watch?v=X1mXoIOnhZI
Why is Temperature Control Important?
While most hot brushes have a high and low setting, it's important to be able to have even greater control of the heat you apply to your hair. For some, they have brittle hair that can't handle huge amounts of heat.
Fine Hair
When your hair is fine or treated, it needs careful application of heat.
Coarse, Thick Hair
This kind of hair needs the highest temperatures to smooth it into submission.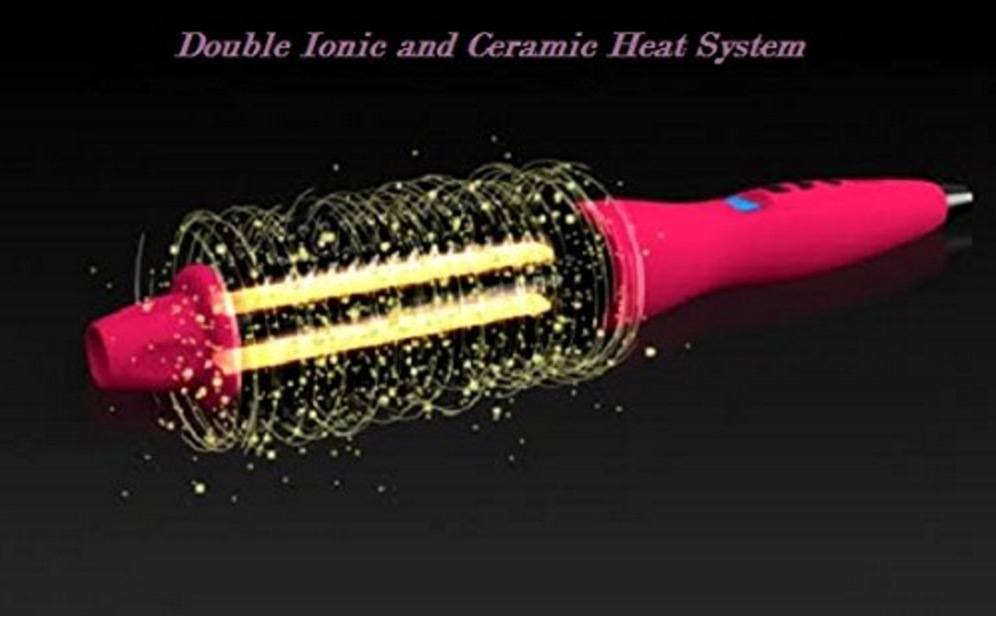 Calista Tools Pro Grip Digital Temp Control Ionic Round Hot Brush Tutorial
Hold the power button to turn on the brush. The brush will begin to heat to the desired temperature based on the settings you've selected.
While waiting for it to reach the desired temperature, you can section your hair to begin the process. Inside the insulated storage bag, there will be a paddle brush and clips to help section your hair.
Some other brushes have hot air that will be used to dry and curl at the same time, this brush is a curling and straightening tool that should be used on dry hair. If you use it on wet hair, it could cause your hair to burn.
The ceramic barrel uses ion technology to create smooth, shiny waves and curls. Add the product you normally use when curling and smoothing your hair. That might be hair oil, mousse, or a spritz of hair spray.
Start on any section of hair that you like. Brush through the hair to the end to allow the teeth of the brush to set into the hair strand. Once you've reached the end, curl like you would with a regular curling iron. Leave it for a few seconds before uncurling it. With longer hair, you'll want to be careful about how you roll and unroll the barrel since hair could become tangled.
If you don't want to create curls or waves, you can use this as a smoothing brush. The ceramic barrel will create a shiny, straight hairstyle.
The Calista Tools Pro Grip Digital Temp Control Ionic Round Hot Brush is great for minimizing frizz to create smooth styles. It won't burn your skin when touching the nylon bristles, either. The comfort grip means that you could spend an hour styling your hair without discomfort. There's really nothing bad that can be said about this hot styling brush. It's fantastic for styling your hair between washes since it can't be used on wet hair.